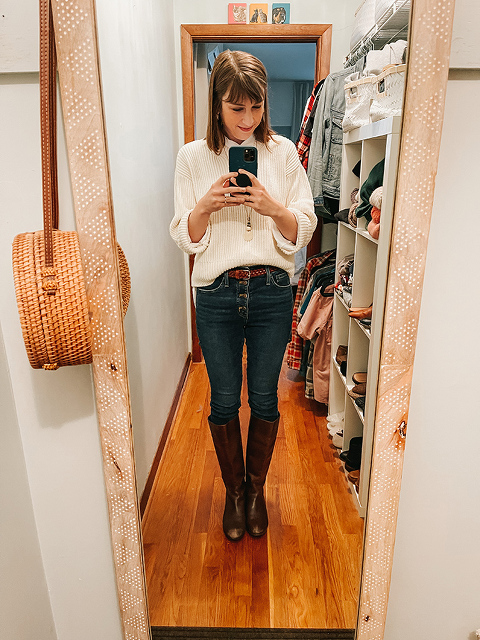 **This post was not sponsored by Noom, but I am an affiliate for the brand. If you start the program using my link, I may make a commission. As always, all opinions are my own, and thank you for your support!
I want to kick things off by saying that this blog post is not going to include any weight loss before/after pictures. To be honest, I felt kind of weird including any photos of myself, but I figured that had to happen given the topic. The reason I don't plan on glorifying my weight loss with before/after photos is because I feel like they allow people to get so caught up in the fantasy created by drastic images of someone losing weight. This story is not about that—at least not for me.
I didn't join Noom is loose 150 pounds. I didn't even join to lose 50 pounds! I didn't start the program because I "wanted a beach bod" or, really, to even change the way I looked at all. Do I look different now that I've completed the program (i.e. reached my "goal weight")? Yes, I think I do. But that wasn't the motivation for signing up, which I'll go into in more detail below.
All this to say, I am not writing this blog post to incentivize you to lose a ton of weight. That was never my goal, and I don't even know how to speak to that kind of motivation or inspiration, so you won't get that kind of content from this blog post. Instead, I wanted to write down my story in case you, too, have been curious about the Noom program and want to know if it's right for you.
If that's not what you're looking for (I'm speaking to those of you who got here from a Google search), then feel free to close this window and look to the next search result. If, however, you want a "real life" perspective on Noom, and you're interested in just getting healthier (key word!!!), then this story might be just the ticket. Keep scrolling for more.
P.S. I know this post doesn't have anything to do with home décor, but I hope you don't mind the brief interruption. This has been such a big focus for me the past year, and I thought many of you might be going through a similar phase, especially since it's February and lots of us are considering ways to shift our diet and exercise routines in honor of the New Year. Again, if that isn't your focus right now, feel free to scroll on by!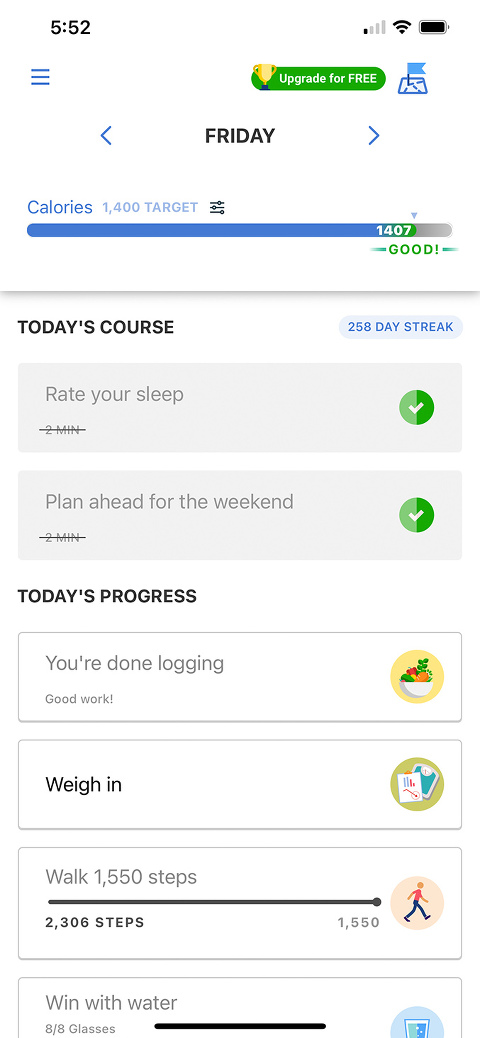 So, let's start with the basics of what I achieved. That screenshot above (from inside the Noom app) shows the day after my very last day on the program when the app reverted to the free version. That was about two weeks ago. I started in May and reached my goal weight around October of last year, but continued with the program through January, which was how long I had paid for. It took 258 days, or a little over eight months, and cost me $143.20. As I said, I was never interested in losing tons of weight, but I ended up losing about 32 pounds total in those eight months.
I started following along with Noom on social media toward the beginning of my journey, and they recently did an Instagram Stories interview with someone else who had gone through the program. I thought that kind of format would be perfect for this blog post, so you'll find a number of questions that, I think, get to the heart of my story. Hopefully, my answers provide some value, but if you have other questions, feel free to leave them in the comments of this blog post, and I'll be sure to answer them.
What made you decide to start dieting and exercising?
For years my primary care doctor has been encouraging me to start thinking more about diet and exercise. This was mostly because I was border-line high cholesterol. Every time she mentioned it, I felt like she was kind of talking on auto-pilot, but for some reason her suggestion really stuck in the back of my mind. It was the inevitable little voice chanting to me mentally whenever I ordered (and ate) a giant serving of creamy pasta or a big pile of chips beside my turkey sandwich at lunch. Although she doesn't know it, my doctor was the main reason I started Noom. I wanted to make a change, and I needed to do it in a guided way, which is why I chose Noom.
Why did you choose Noom over other dieting programs?
I can actually remember the day I signed up for Noom. I was sitting on the floor in our living room, as I always do, eating my lunch, when a Noom commercial came on. I had seen the exact commercial countless times, but for some reason, I really heard it that time. I listened to the girl talk about how she had found ways to overcome her bad habits using the Noom app, and she just seemed so genuinely excited about it. I was hooked. I pulled the app up that afternoon, and signed up for my free trial. Within that first week, I knew that it was the right thing for me, and so I persevered with the paid program.
I chose Noom over other programs because it felt like the perfect complement to my lifestyle of mindfulness. I have been practicing daily meditation since April of 2019, and I could tell during my trial that the Noom philosophy was so similar to meditation. It focuses on being mindful with your eating and exercising habits, and gets into the psychological aspects of food and body movement. It was such a seamless addition to my already established routine.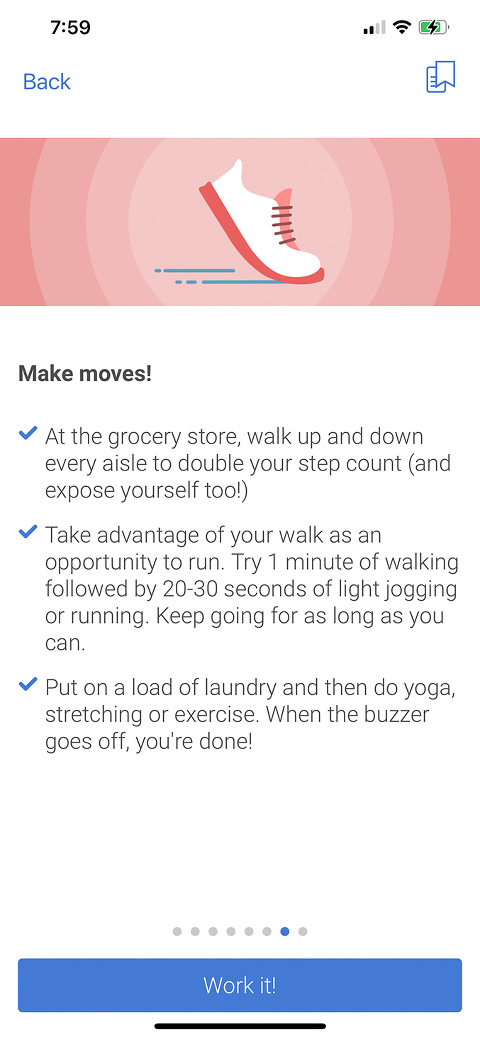 What kept you going when you experienced slips or low motivation?
Up until this point, I feel like I've probably made it sound like it was really easy to lose 30 pounds in eight months, but it definitely wasn't. This was my first time committing to a diet in my adult life, and I had enjoyed complete abandon before when it came to food. I never thought about what I ate or how much I ate. I'm a small business owner! I work really hard, and I think I just got used to treating myself with food! As I found out through Noom (and reality), that lifestyle isn't actually sustainable.
I completely reframed my eating habits through Noom, and it was harder than maybe anything I've ever gone through before. I was cranky beyond belief, my family was really worried about me (although they didn't need to be), and I struggled a lot mentally. But I knew I was doing it for the right reasons, so I kept going.
It's also worth mentioning that I never under-ate to the point of being unhealthy. I saw this article the other day that claims Noom encourages a person to eat well under the recommended calories per day. First of all, I almost always went over my recommended calorie count, but still lost weight, and I also learned how to listen intuitively to what my body actually needed. It never got to the point when I was weak from supposed under-eating. I got hangry (good LORD did I get hangry), but I never starved myself, and I wholeheartedly disagree with anyone that says Noom encourages starvation. For reference, I generally ate about 1,400 calories per day. Before, I was probably eating between 2,000-2,500 every day.
Anyway, I digress. On days when I slipped and went over my calorie count, I just gave myself a quick pep talk, and leaned hard on the app to help talk me through those insecurities. I always kept my big picture in mind, and that helped a lot during points of low motivation. In other words, I didn't think of things in terms of one single day or one instance of eating too much. Instead, I thought of life as a whole. I knew I could make up for those 1-day slip-ups over the course of all the weeks/months/years to come.
What was the most surprising thing you learned?
Oh, that's easy. I was eating way more than I actually needed to, and I had no clue! Thanks to things like my food log in the Noom app and the encouraging articles they shared about satiety and mindful eating, I learned that I was eating more than double what I actually needed to eat at every single meal. I was completely out of control before, and I had no idea. Now, I've learned to listen intuitively to my body and eat only what I need to feel satisfied.
By the way, I really didn't change what I actually eat. I still eat all sorts of traditionally "bad for me" foods, but I just learned to portion control. I love chips at lunch, so I literally only put four chips on my plate. It's enough saltiness to satisfy me between bites of my turkey sandwich, but doesn't push me beyond what I actually need to feel full.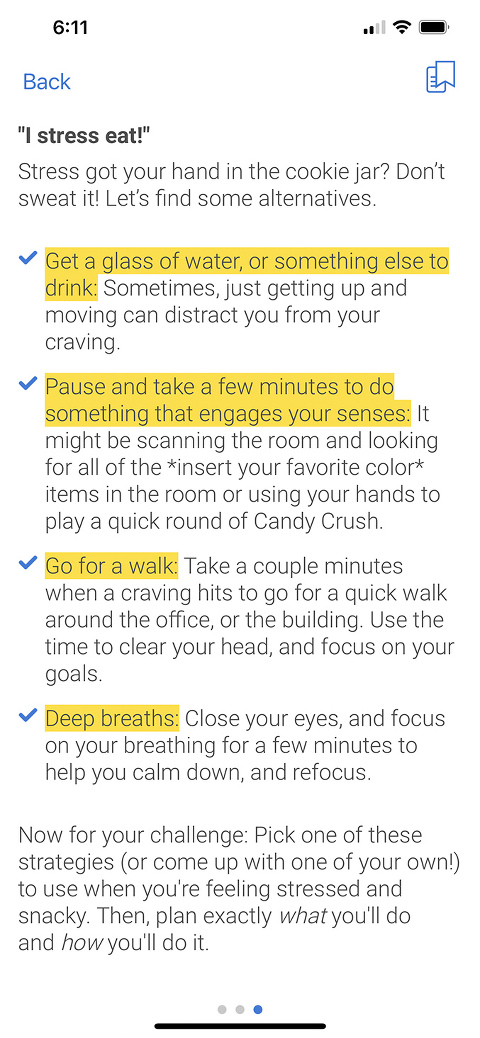 What advice would you give to someone just starting Noom?
My biggest, most urgent piece of advice is to surround yourself with support. I am a really, really independent person, and knew that I would have my own back throughout the process of my diet, but I also learned to tune out (and tune into) the right people.
There were plenty of friends and family who didn't understand why I was dieting, and their feedback was tough. "Oh, eat the cookie for Pete's sake!" was a pretty common response. But I just learned to ignore those comments and stick to my guns. My mom was an awesome source of support, so I started only talking to her about the diet because I knew I'd get the encouragement I needed from her. So, my advice is to tap into your support system, but also learn how to effectively ignore the naysayers by believing in yourself, first and foremost.
What are you most looking forward to now that you've hit your goal weight?
I just took a big, deep breath after reading that question. I don't think I've ever been so proud of myself for achieving a goal, and I have no intentions of letting my good habits fall by the wayside. It has been a couple of weeks since I quit using the Noom app, which means I'm no longer tracking my meals, my steps, or my water intake. Instead, I'm trusting the fact that I know what to do now, and I can make healthy choices on my own. So far it has worked! I've actually lost a couple of extra pounds since quitting, which was so surprising because I thought I would immediately start gaining again. I only weigh myself once a week now, but the last time I did, the number on the scale was 121.4 pounds.
It turns out that the testimonials in all those Noom commercials are legit. The program really does help you find and establish lasting good habits, and I finally feel confidant that I can keep going on my own. I still carefully control my portion sizes, keep up with my stationary biking habit to get my cardio in (this $148 bike is a game-changer!), and I still actively work hard to get my extra steps in during the day by parking far, far away from the grocery store entrance. It's the little things that have added up for me, and I love it. I don't plan on changing my habits any time soon. In fact, I mean to build on them.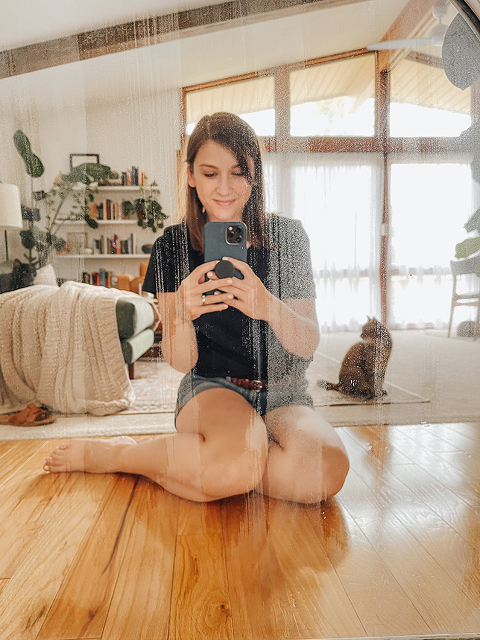 So, there you have it! More than 2,000 words about my Noom dieting experience, a topic I never, ever thought I'd bring up here on my home décor blog! As I said, if I didn't cover a certain part of the Noom program in my mock interview above, please let me know in the comments. I will happily address any lingering questions, so please do speak up below. I plan on treating this blog post as an evolving resource center, and am looking forward to continuing the conversation with all of you.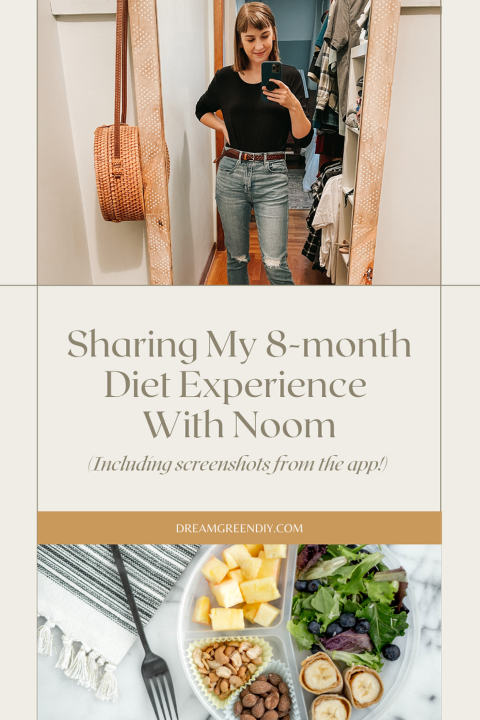 *I earn a small percentage from purchases made using the affiliate links above. Affiliate links are not sponsored. Rest assured that I never recommend products we wouldn't use or don't already love ourselves.
**If that healthy Bento Box lunch pictured above looks tasty to you, click back here for my full recipe!