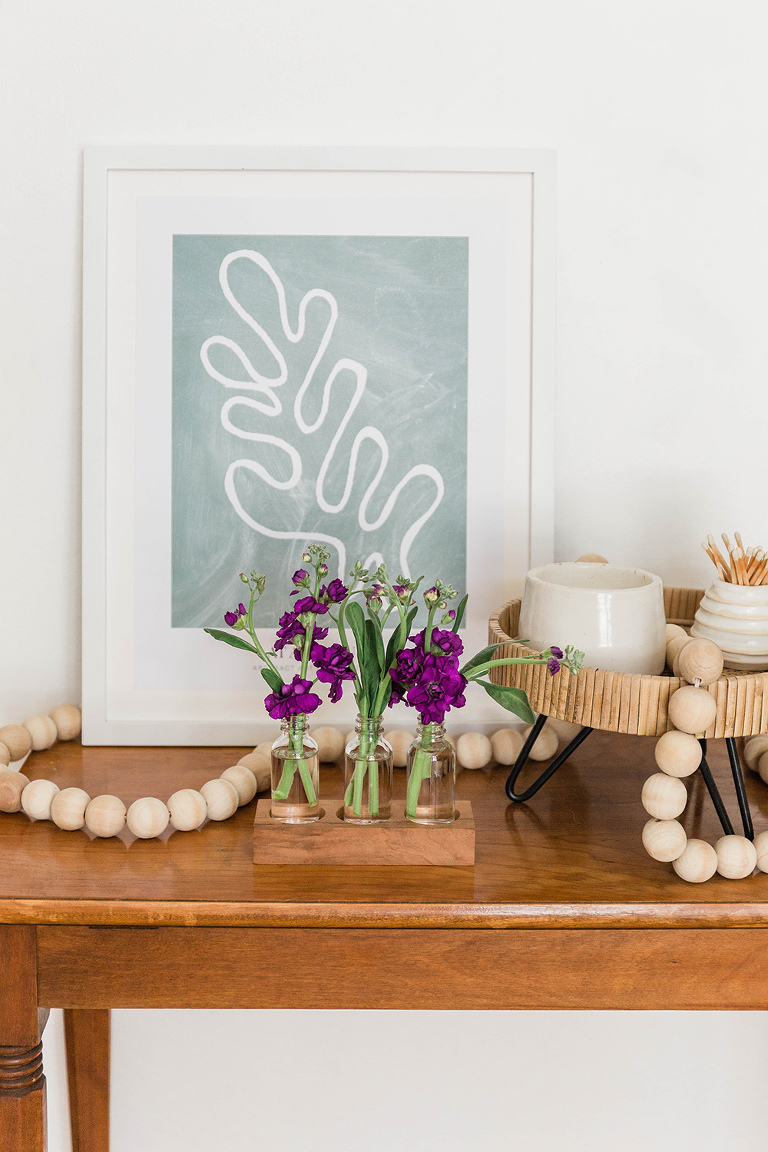 **This post was made possible by Grove Collaborative. All opinions are my own.
I feel like I'm long overdue in sharing a simple spring DIY craft project, so today's the day! I actually teamed up with Grove Collaborative to create this tutorial for their Instagram account, but I also wanted to share the process with you blog readers here (in case you're not on Instagram) because it's such a fun, easy project to recreate. I thought you might want in on the crafting! Keep scrolling to learn how to make a DIY Recycled Glass Bud Vase Stand.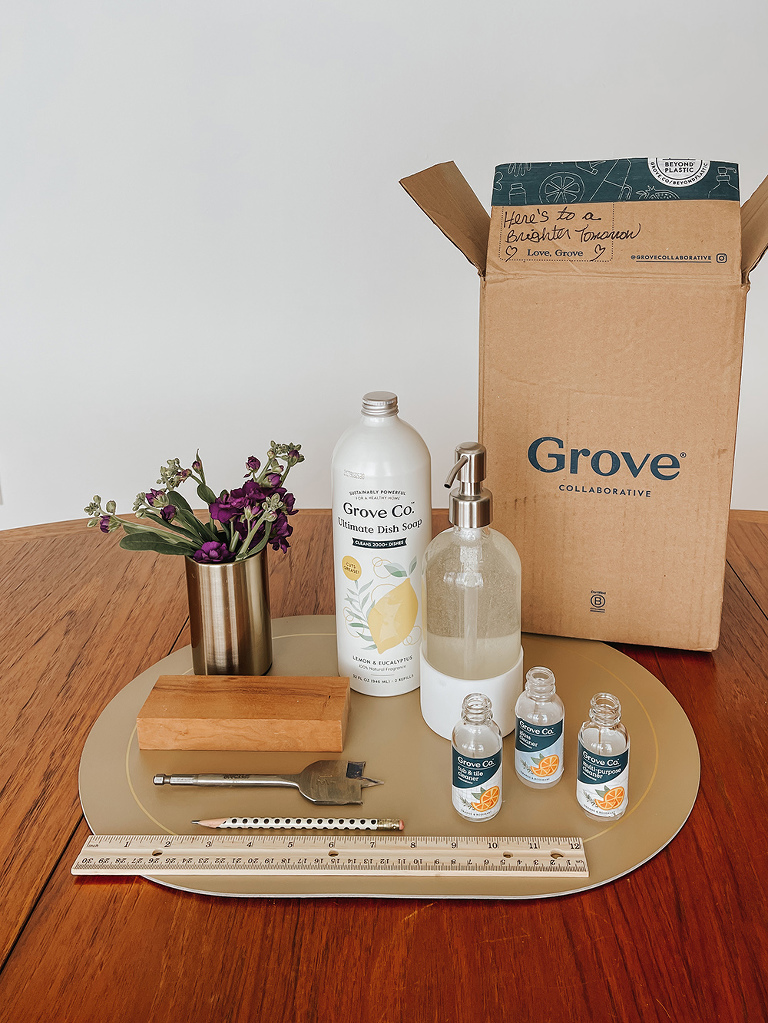 Here's What You'll Need:
1. Empty glass bottles (I used emptied Grove Co. glass concentrate bottles from our recycle bin)
2. Bowl of warm water
3. Dish soap
4. Towel
5. Wood block
6. Pencil
7. Ruler
8. 1-1/2-inch spade bit
9. Handheld drill and clamp, or a drill press
10. Scissors
11. Flowers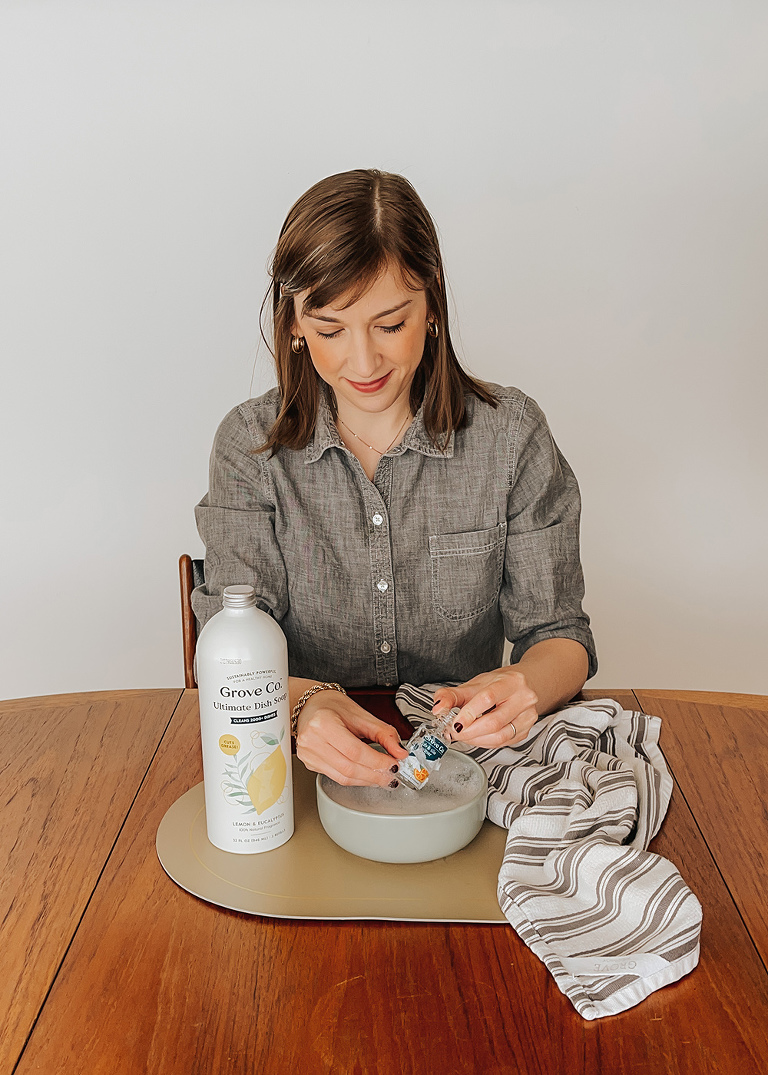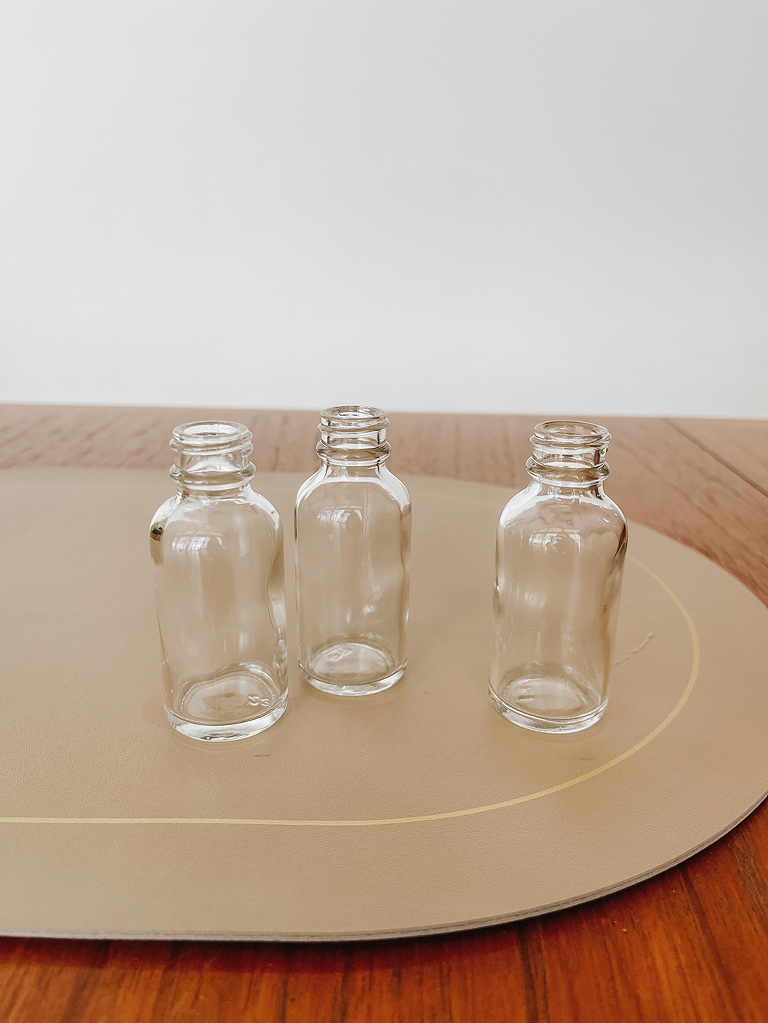 Step One
Add dish soap to your bowl full of warm water, and stir it around to make it sudsy. Dunk your empty glass bottles into the bowl, forcing them below the surface of the water so they fill up and sink to the bottom. Allow the bottles to soak in the warm water and dish soap for an hour, then scrub off the labels. You can use a razor blade, if needed, but I was able to scrape mine off easily with just a thumbnail.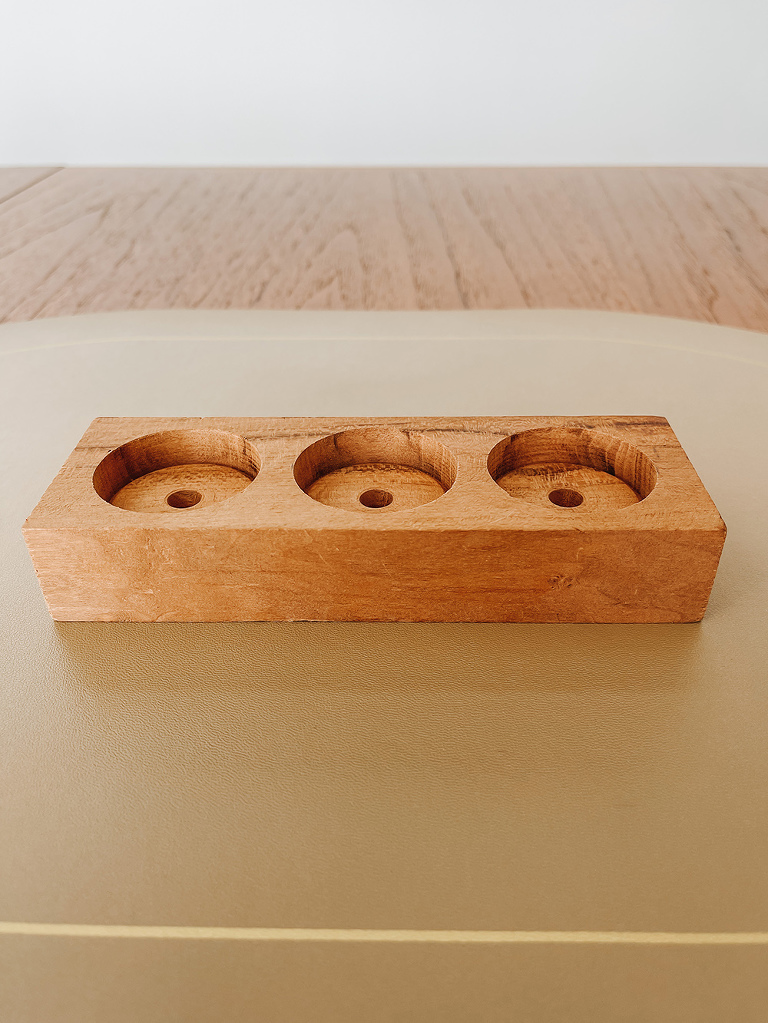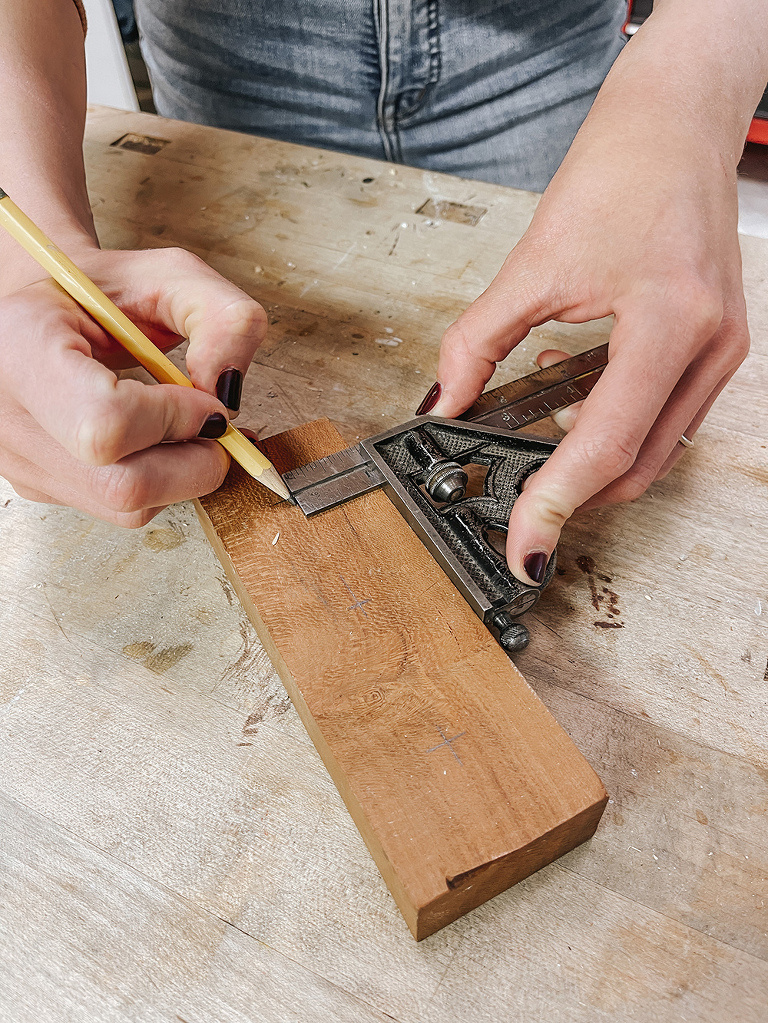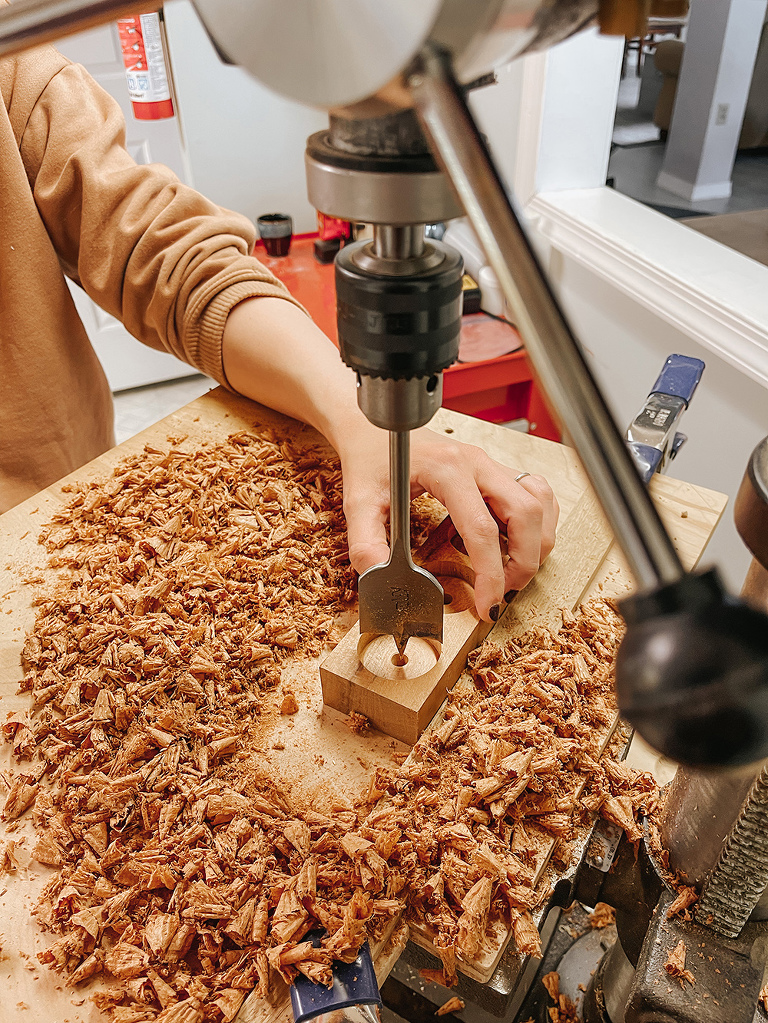 Step Two
Use a ruler and pencil to mark where you want your bud vases to go on the wood block. I created three holes equally spaced over the surface of my wood block, but you do however many you want. Then, use a drill press and 1-1/2-inch spade bit to bore 1/2-inch deep holes into the wood block over the marks you made. If you don't have access to a drill press, you can absolutely use a hand-held drill with the spade bit! Just make sure to clamp the wood block very securely to your work surface so it doesn't move around when you're drilling into it.
Note that the spade bit will leave a tiny angled hole in the bottom of the wider hole you drilled, but that will be covered up by the bottles in the next step. If you prefer, though, you can use wood filler to essentially "erase" the smaller hole.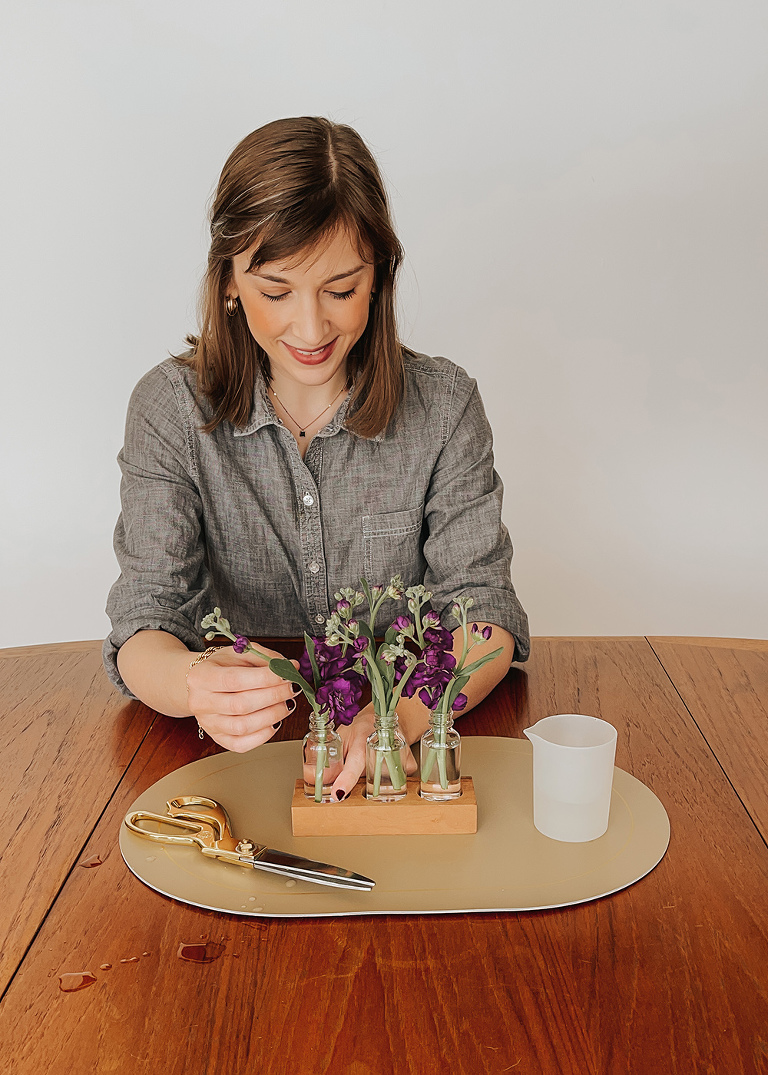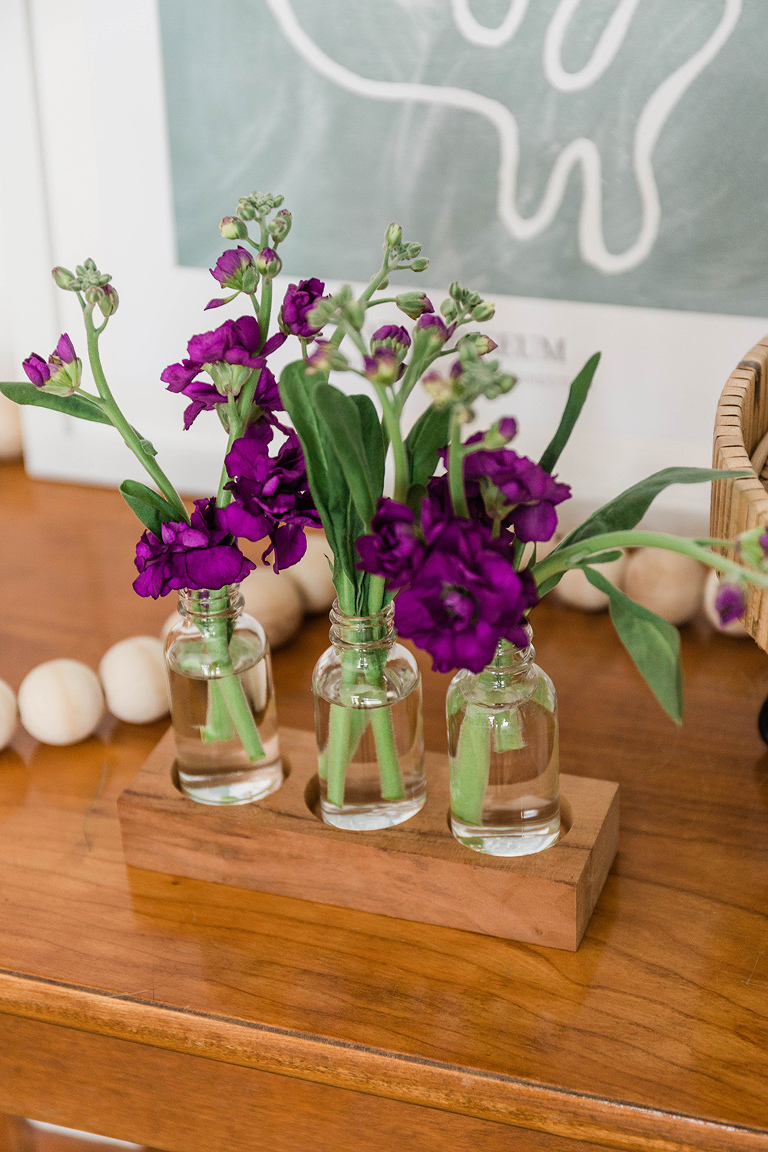 Step Three
Fill the glass bottles with water and stick in cut live flower stems. Finally, place your new bud vase bottles into the wide holes you drilled in the wood block stand. Then you're done! After a quick little styled photoshoot, we left our new DIY flower stand on the kitchen windowsill to give that corner a fun pop of springtime color.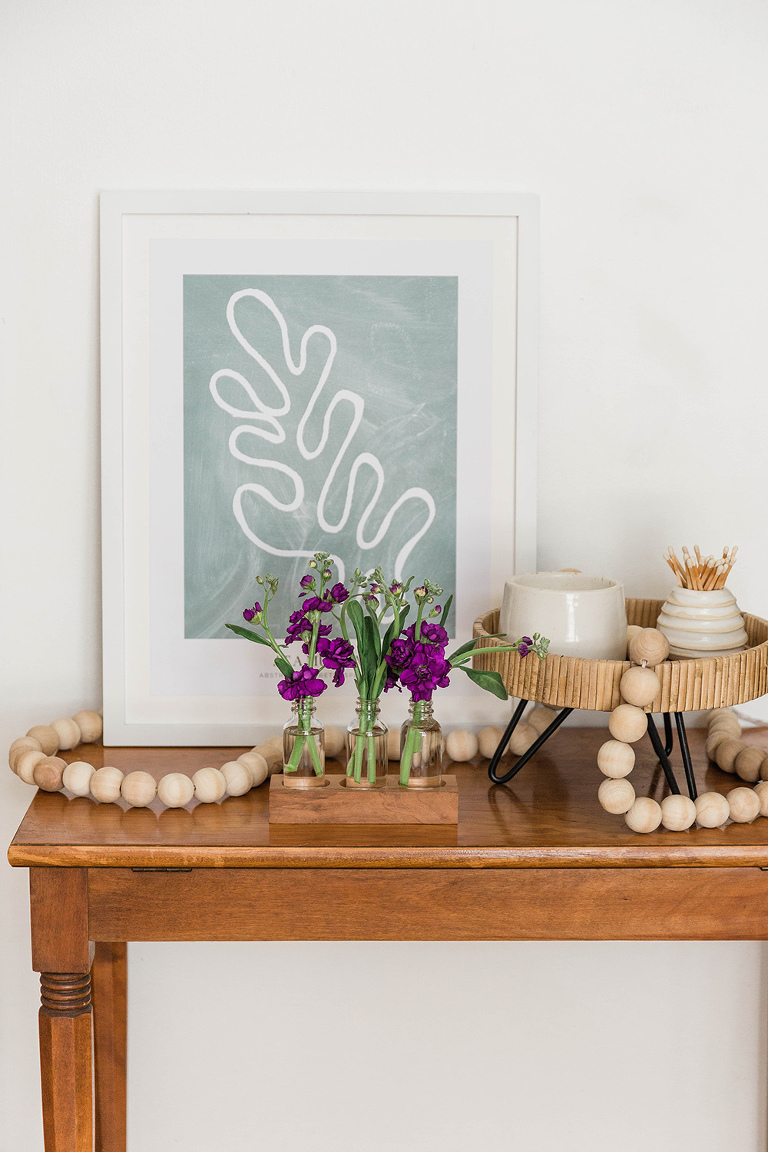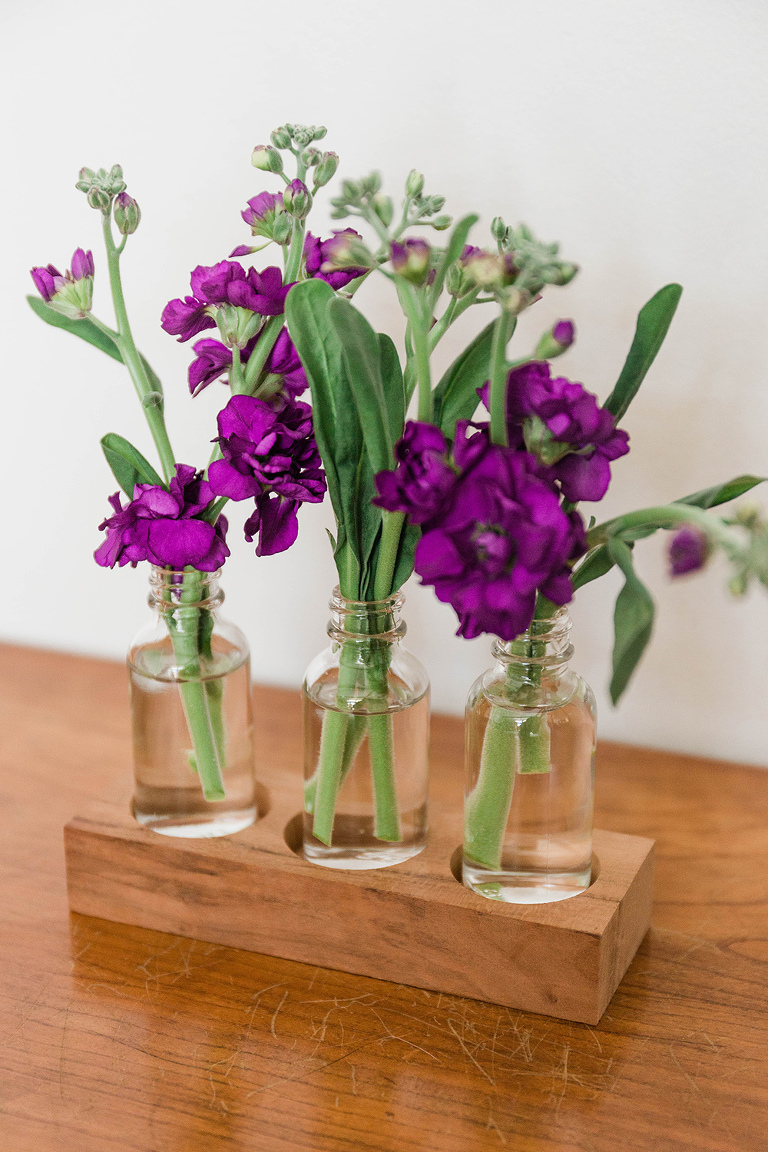 One of my favorite things about simple little DIY projects like this is that they allow you to get creative with things you already have at home. I love recycling and reusing, especially throughout April since it's Earth Month and the transition to spring always puts me in a happy, motivated mood! I was able to up-cycle all sorts of things while making this project—the recycled glass cleaner bottles, a wood block that my dad happened to have in his workshop, and cut flower stems from a grocery store bouquet that was on its last legs. How would you have up-cycled these glass bottles? Let me know your creative ideas in the comments below.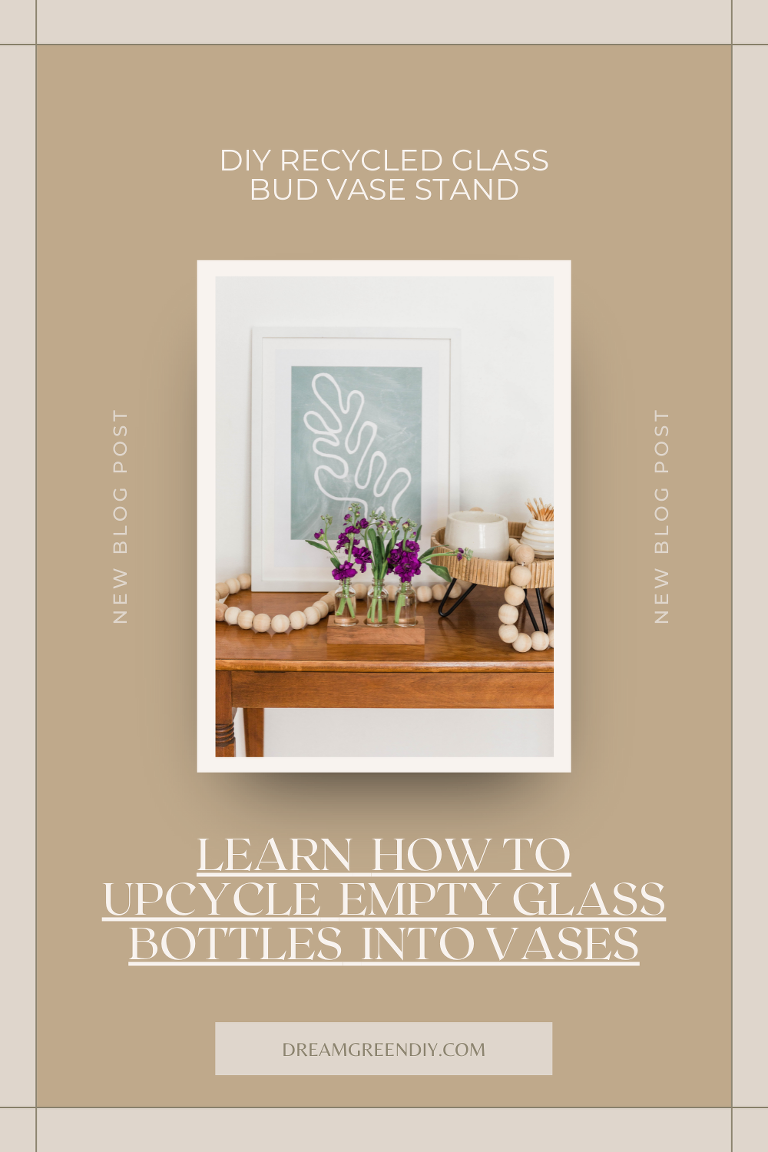 *I earn a small percentage from purchases made using the affiliate links above. Affiliate links are not sponsored. Rest assured that I never recommend products we wouldn't use or don't already love ourselves.