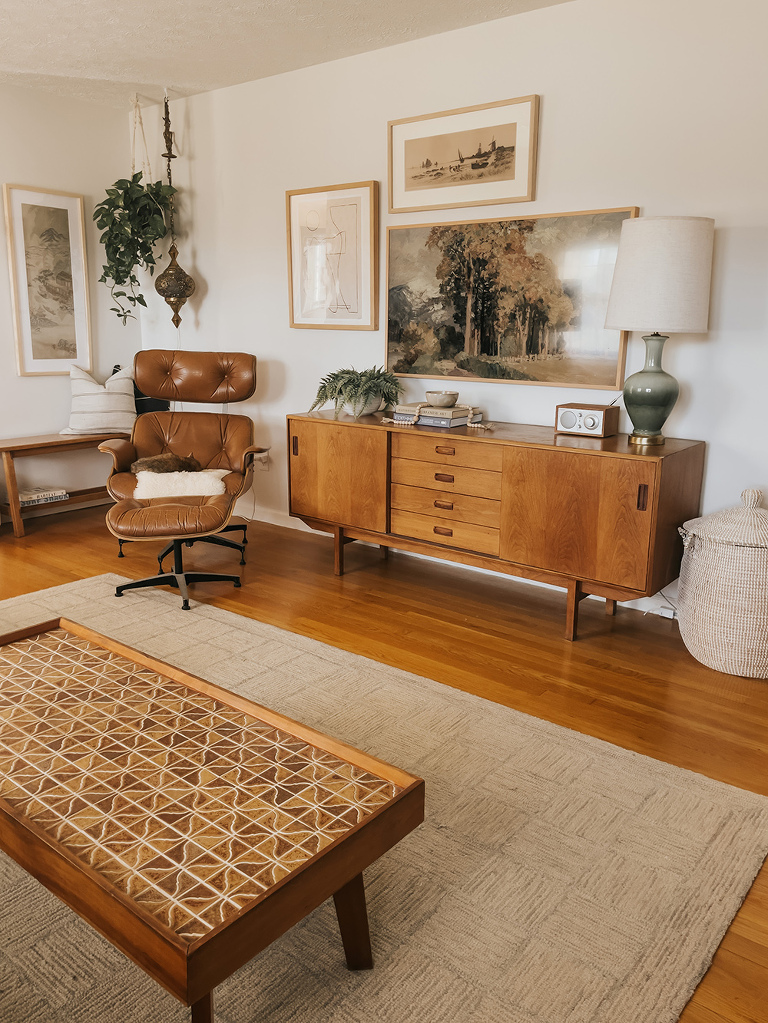 After posting a tutorial last month about how to create a gallery wall around a Samsung Frame TV, I received several messages from you guys asking about the specific art I use on our TVs. So, today I'm back to share an updated list of my favorite digital art resources. The great news is that you can make use of these resources even if you don't happen to have one of these artsy TVs. Many of the shops I link to below also have digital downloads available that work in standard size frames, and, of course, you can use the Frame TV downloads for printing purposes, too!
In other words, these art pieces aren't just for TVs, although that was my main focus when compiling the list. I've displayed art from every one of the resources I'm about to talk about on our two Frame TVs, so you can invest with confidence knowing I've put them to the test (happily, most downloads only cost a few dollars, so they won't break the bank, either!).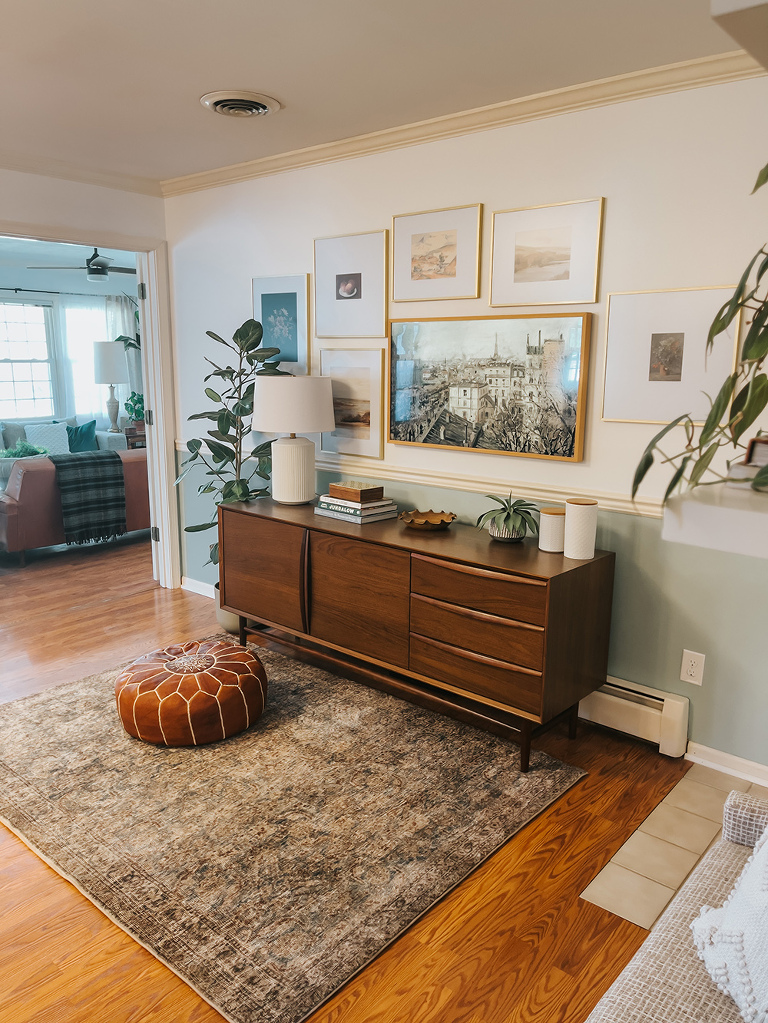 Samsung Frame TV Digital Art Resources:
1. 88 Prints: All of the photos you see in today's blog post show our TVs displaying art from 88 Prints. I love that this Etsy seller offers curated bundles of artwork so you're getting a good amount of bang for your buck. Pri, the shop owner, also has a free YouTube channel which you can use to display art on your regular TV! More info about that at the end of today's post.
2. Laurie Anne Art: I've purchased Laurie Anne's art in both formats—digital and physically printed—and am so in love with everything she does. Her soft, almost abstract painterly style really draws you in, and I love how her art looks on our Frame televisions. I will definitely be a repeat customer.
3. Hearts In Colors: Here's another Etsy shop that's chock full of great digital art for your collection. To see the Frame-specific downloads, click on the "Art for Frame TV" category on the lefthand side of the shop's home page here. There are over 100 options to choose from!
4. Figure Form: I've been following fellow Virginia artist Shana Blakley for years ever since I came upon her work with Juniper Print Shop. When she started offering digital versions of her art for the Frame TV I jumped on it. You can see her work displayed on one of our own televisions at our old house here in her online shop.
5. Westlane Art: This one is more of a new-to-me discovery, but I'm a very happy customer so far. I purchased this bundle right after we moved because I was looking for more traditional artwork to suit the style of our new home, and the earthy floral patterns really spoke to me. I actually use the digital art from this collection as my computer desktop background, too, so that's another cool way to repurpose these types of purchases beyond just your TV.
6. Almost Makes Perfect: I pretty much adore everything home-related that Molly Madfis puts out on her blog and Instagram, so when I found out she was selling Frame TV artwork, I hopped right on board. She's only selling three pieces at the moment, but I really love the simple, mod feel of each one in the collection. I have this piece.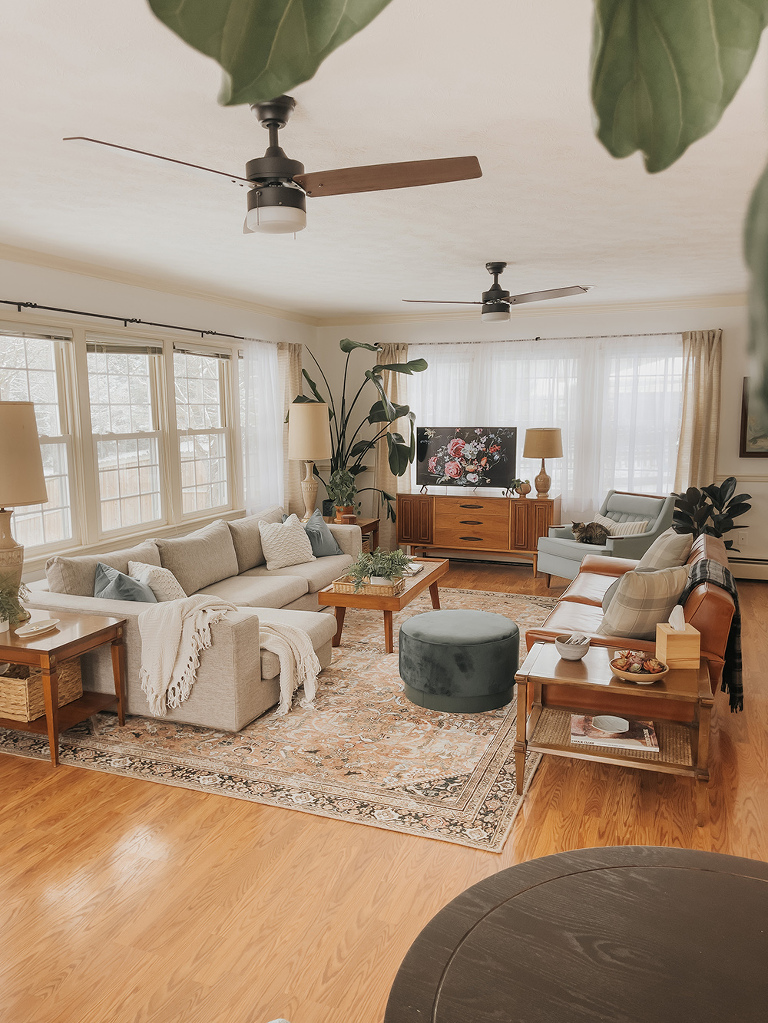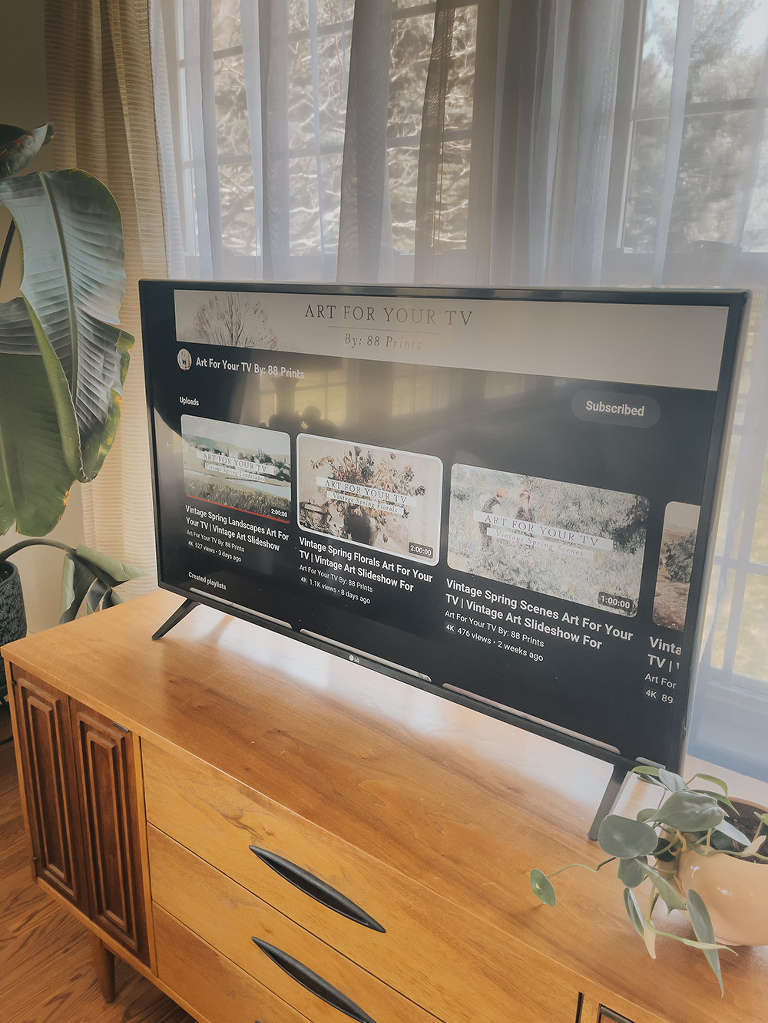 Before I close out today's post, I wanted to tell you a little more about the 88 Prints YouTube channel. John and I have three TVs in our house, two of which are Samsung Frames and the other is just a regular TV we bought a year or two ago from Target. The reason we have two Frame TVs is because I hate the look of a black TV screen in a room, but there's just no way around it with our regular television. Or so I thought!
When I came across 88 Prints thanks to another Instagramer I follow, I found out that she also has a YouTube channel where you can stream hours of gorgeous free art on a regular TV! Just hop to her channel, click on the bundle that looks like a good fit for your space, press play, and every time you walk into the room, you'll see pretty art displayed on the screen instead of having to look at a blank black box. I use this all the time now, especially when I have guests over. Try it out if you have a regular TV in your home, and let me know in the comments which of the resources I linked to above is your favorite.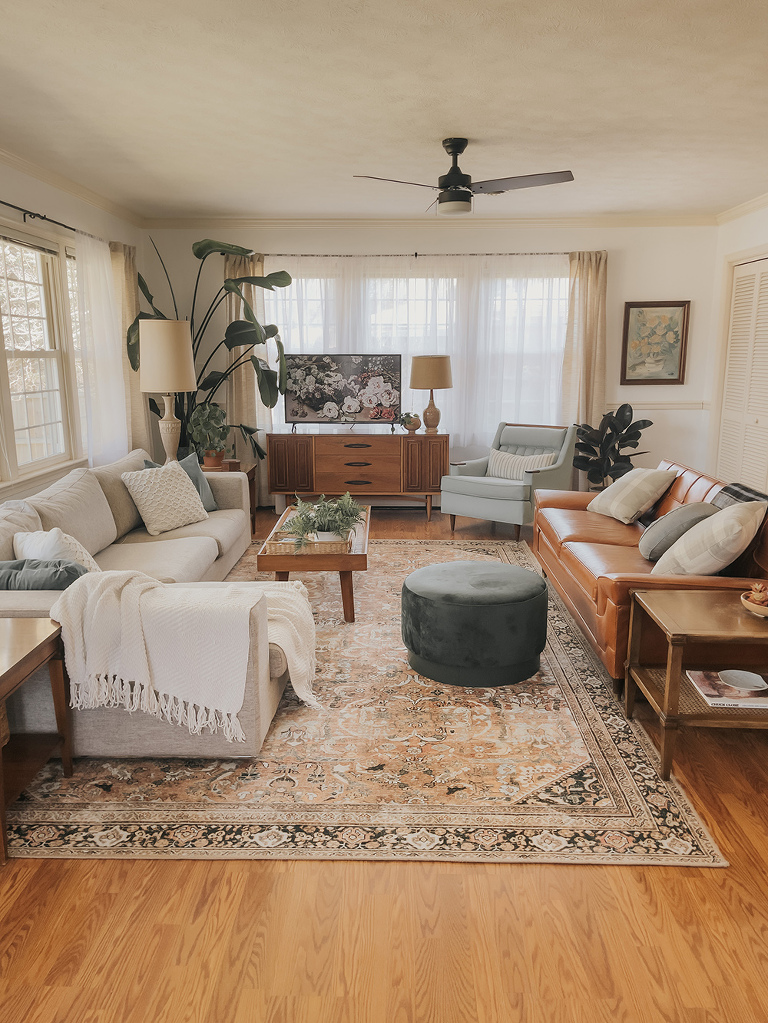 *I earn a small percentage from purchases made using the affiliate links above. Affiliate links are not sponsored. Rest assured that I never recommend products we wouldn't use or don't already love ourselves.