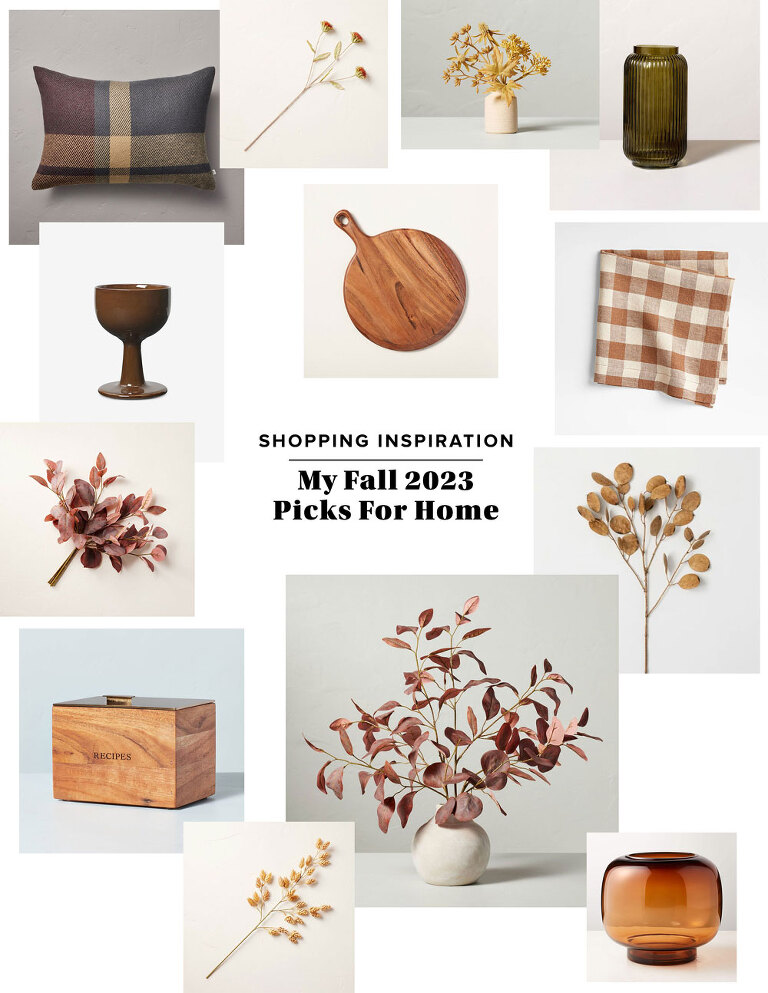 When it comes to seasonal décor, I'm admittedly torn. I love seeing other people break out their pumpkins, plaid knit blankets, leafy wreaths, and jewel-toned fall-printed bedding, but for some reason I struggle to do the same in our own home. I've explained this many times here on the blog, so feel free to skip ahead if it's old news, but the truth is that I just don't relish the idea of taking down all of the décor that I've worked so hard to perfect during the regular days of the year all in the name of a new season.
Ultimately, it feels a little forced to me, so instead of going all out with "traditional" fall décor, I make just a few small swaps—things like changing greenery out for fall-colored stems, or tucking neutral-colored pillows away and getting plaid versions out of storage. I rarely use pumpkins anymore inside during fall (that motif I keep to our front porch!), and instead try to incorporate orange and other autumn tones through everyday objects, such as glassware, storage boxes, and table linens. Keep scrolling for a list of my kind of fall décor accents to try!
My Fall 2023 Picks For Home:
1. Plaid Lumbar Throw Pillow: I love the idea of swapping our everyday cream-colored sofa pillows out for these jewel-toned lumbar throw pillows. There's something about plaid that really does just scream "fall," too, ya know?
2. Faux Cornflower Fall Stem: A few of these would look lovely in a little glass votive on your bathroom countertop throughout fall.
3. Faux Bleached Sedum & Thistle Fall Arrangement: I bought this to go on our sunroom console, and love how it adds just a hint of autumn color and texture to the display.
4. Dark Green Ribbed Glass Vase: This vase is gorgeous empty or could look nice filled with a few seasonal stems, like the ones I linked to in today's post!
5. Floccula Wine Glass: These chunky wine goblets feel like the perfect complement to a good fall red wine.
6. 10″ Round Wooden Paddle Serving Board: Stack this behind your toaster or knife block to add rich color to your kitchen display this cold weather season.
7. Linen Buffalo Check Napkin: These check napkins would be so sweet at a fall dinner party! I also love the idea of getting a bunch to keep in the bathroom to use as seasonal washable hand napkins.
8. Faux Rusted Eucalyptus Stems Bundle: Red is one of my favorite fall colors to incorporate at home to get the seasonal vibe across. Looks like they're out of stock, but I'm sure you can find something similar at your local craft store.
9. Dried Brown Linaria Stem: This yellow/brown tone is another favorite of mine this time of year. I'd stick them in a vase that I already had, then place the arrangement on a side table or dresser tabletop for an instant pop of fall.
10. Wood Recipe Box with Metal Lid: I bought this box for our own kitchen because I thought the dark brown wood color and brass top felt like fall without being all-out "seasonal."
11. Faux Hops Flower Stem: I thought this hops stem was such a unique style for faux floral autumn décor! Adding it to my personal wishlist now.
12. Faux Rusted Eucalyptus Fall Arrangement: The large antique-looking vase on this one is what caught my eye. Those tall leafy stems also add great height to a fall shelf arrangement.
13. Amber Glass Hurricane: This orange-y glass hurricane gives off the vibe of a pumpkin without actually being a pumpkin—ordering one right now!
Again, I don't want to seem like I'm "hating" on fall décor! I genuinely love it so much, and wish I had the talent to pull off that look in our home. There are so many talented creators and designers out there who nail this aesthetic, and I love following along with them as they transform their spaces each season.
I think my personal favorite way to celebrate each change in the seasons isn't so much in my décor but in the activities we do—I can't wait to stomp through fallen leaves on our neighborhood walks, practice autumn baking at home, and to break out all of my heavier knit clothes. That to me is the perfect way to appreciate the season. What's your favorite way? Are you an autumn decorator? If so, leave your tips in the comments!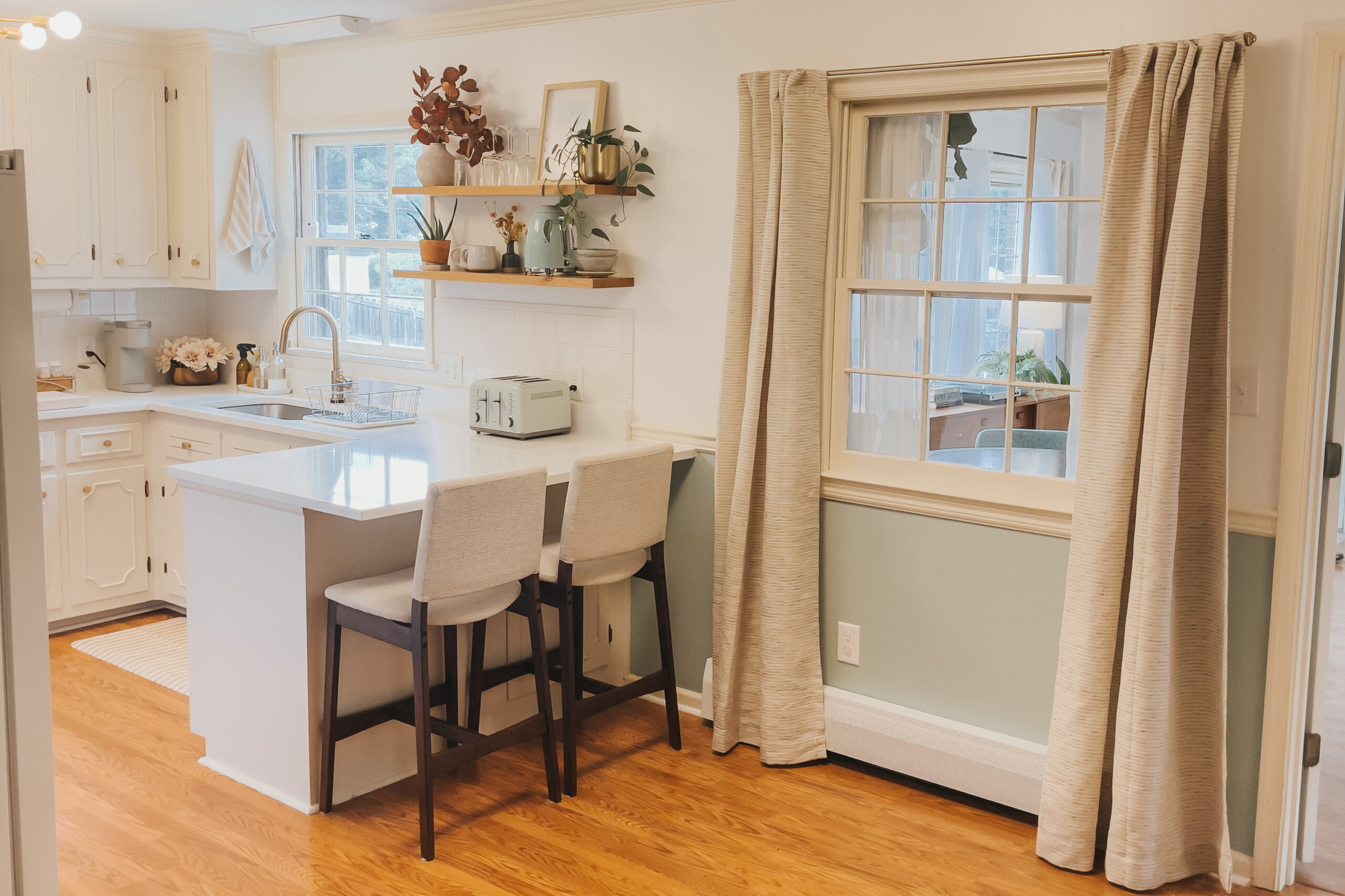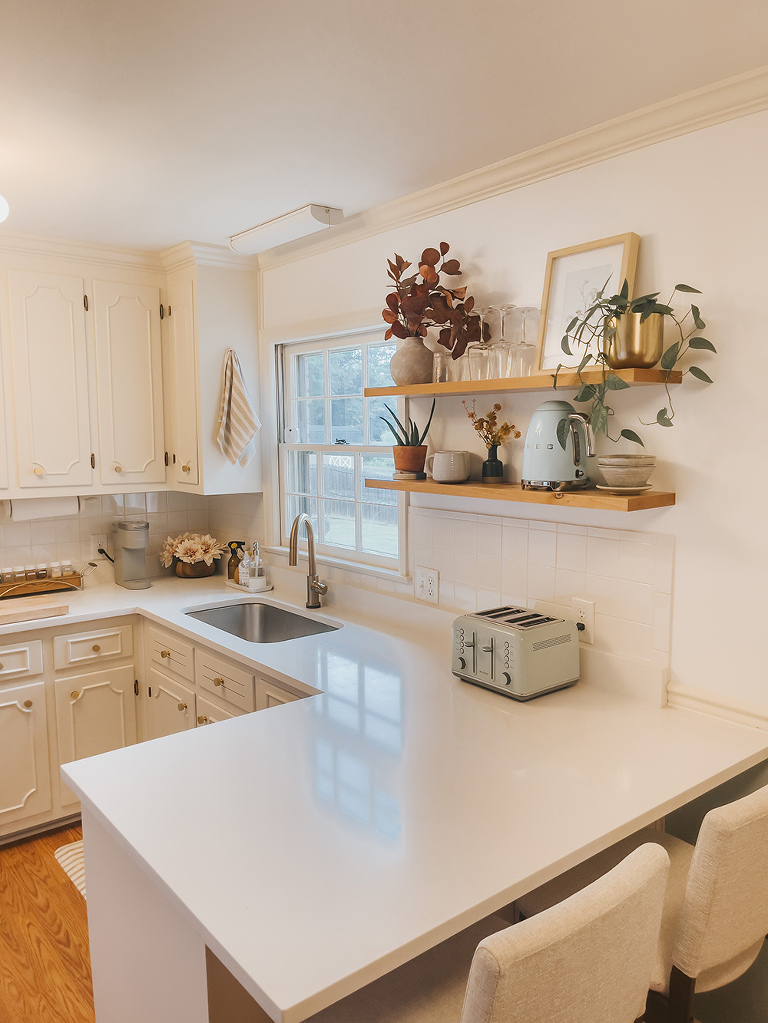 *I earn a small percentage from purchases made using the affiliate links above. Affiliate links are not sponsored. Rest assured that I never recommend products we wouldn't use or don't already love ourselves.