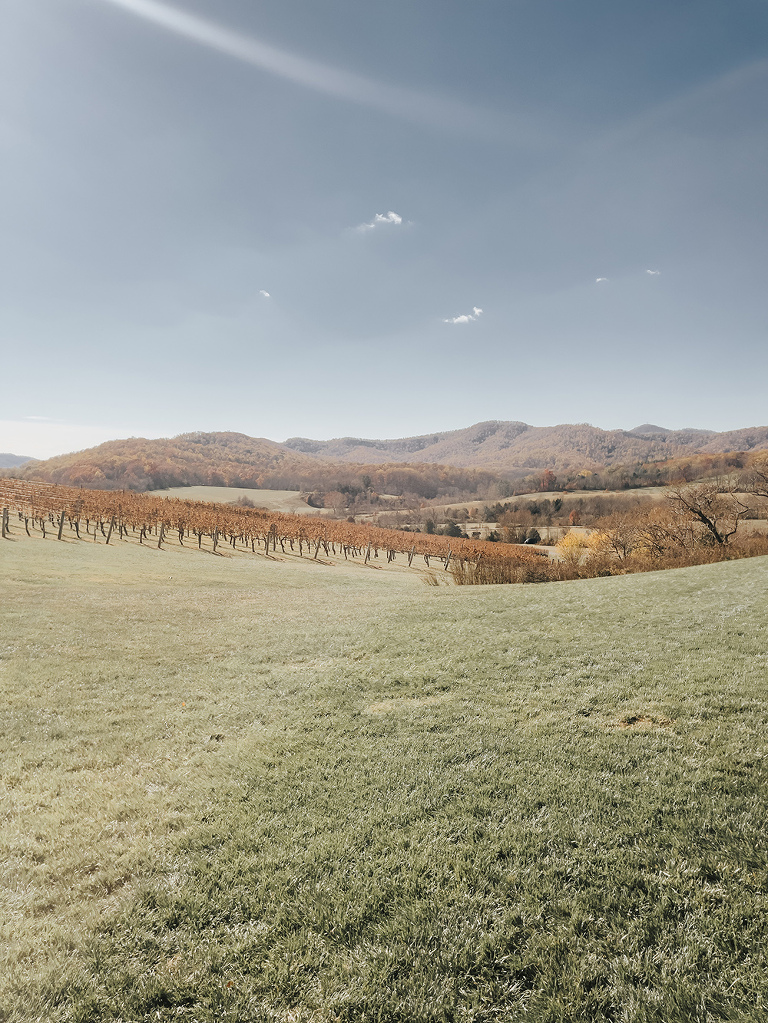 Ever since moving to this area of Waynesboro back in 2015, I've become a bit wine-obsessed. We just didn't have these kinds of amazing vineyards and tasting rooms near us back where I grew up, but now that they're just a quick 15- or 20-minute drive from our house, winery dates have become a weekly occurrence—specifically for my mom and me since she and my dad moved here four years ago. I thought it was past time that I write up a list of all our favorite wineries, so keep scrolling if you're planning a visit sometime soon.
Oh, and by the way…I realize now that I'm writing this post that it's going to sound like I'm constantly drinking wine. You're not entirely wrong, but we do so responsibly, and also keep in mind that these tasting room visits for us are just as much about the uninterrupted time to chit chat, calming mountain views, and tasty locally food as it is the wine. It's our way of taking a proverbial big deep breath and focusing on the present. Some people relax by reading books, or watching sports, or painting. We do it by going out to the country to learn more about the incredible wines being made right here in Virginia. Anyway, keep reading to hear about our top tasting room picks.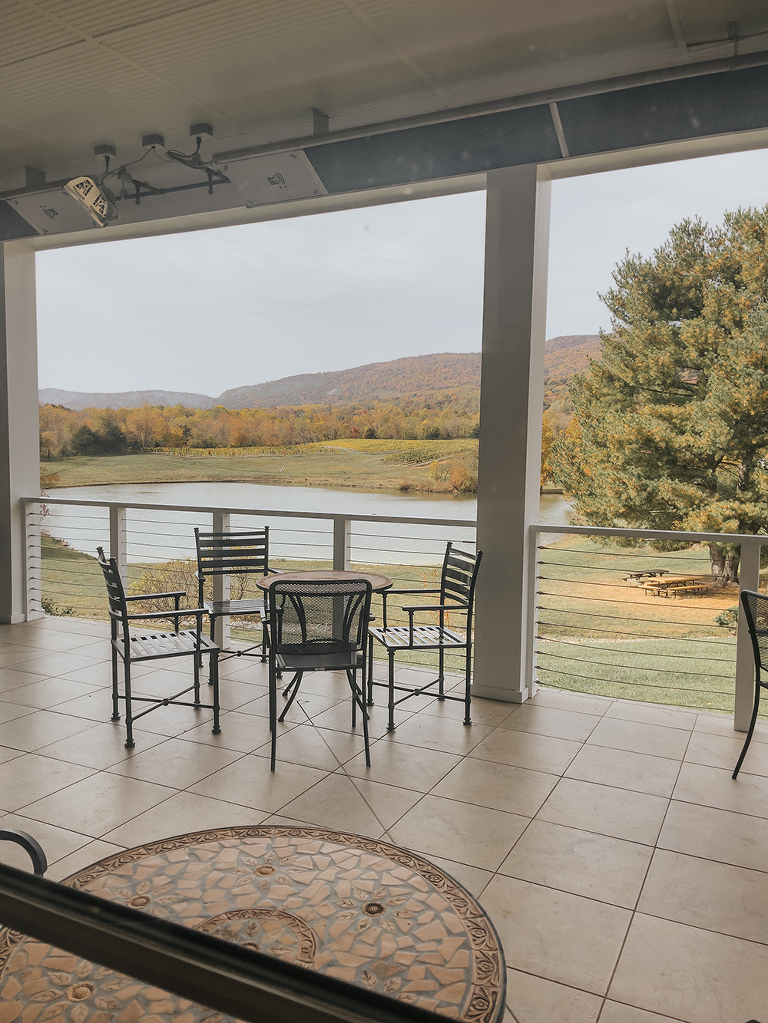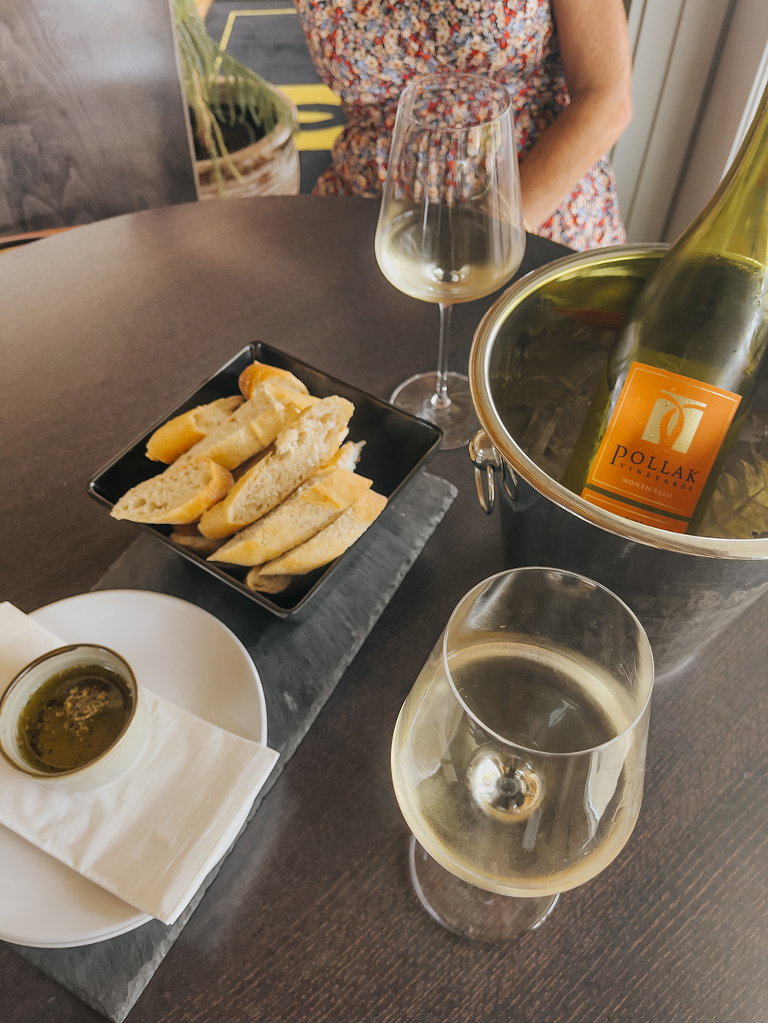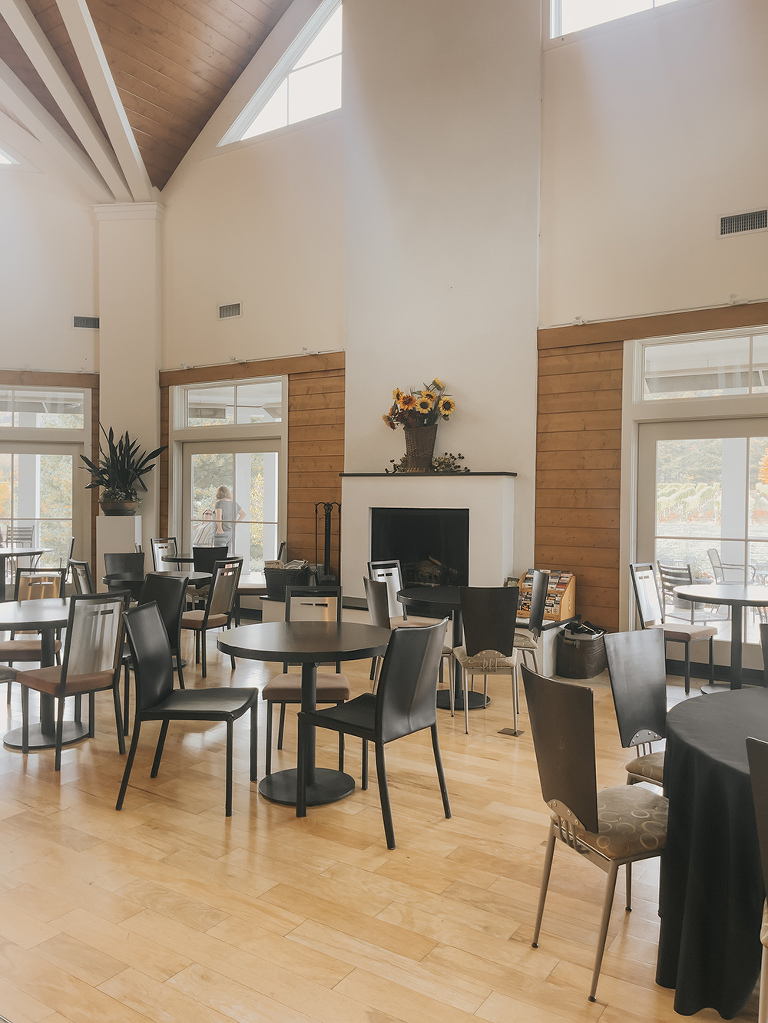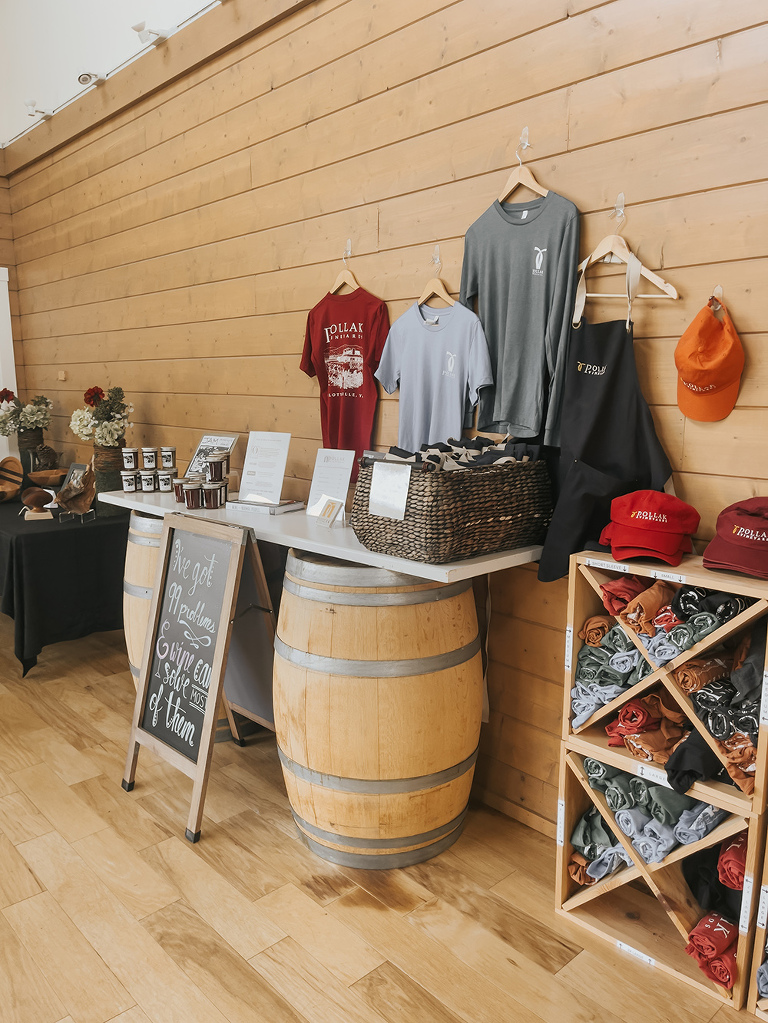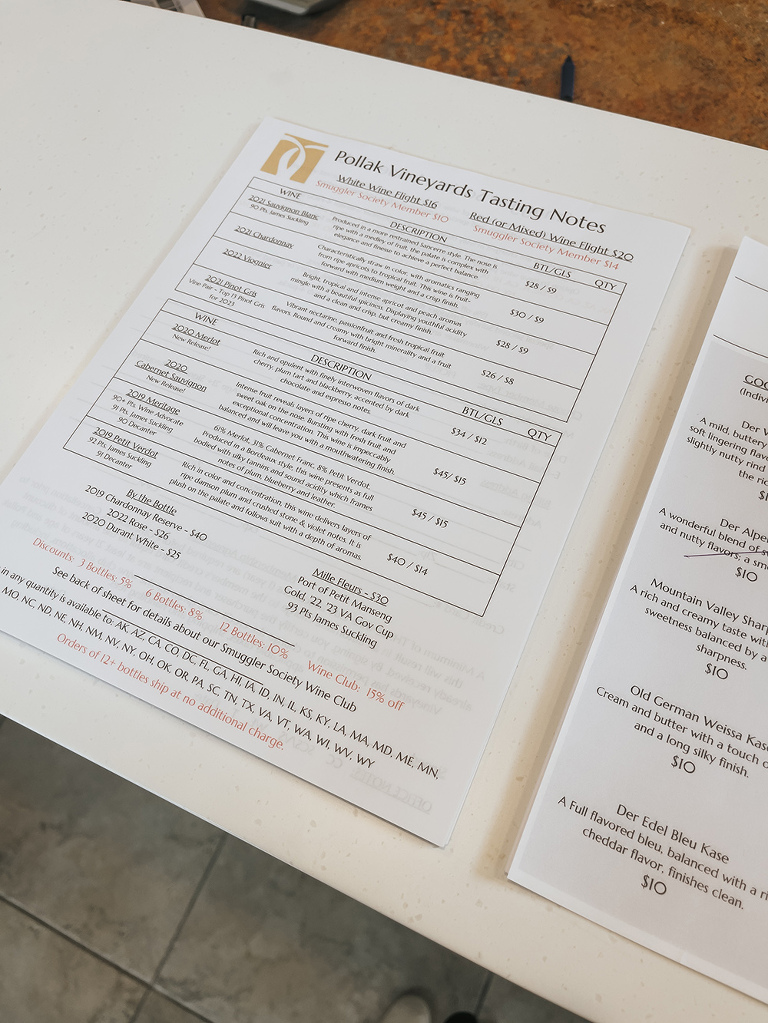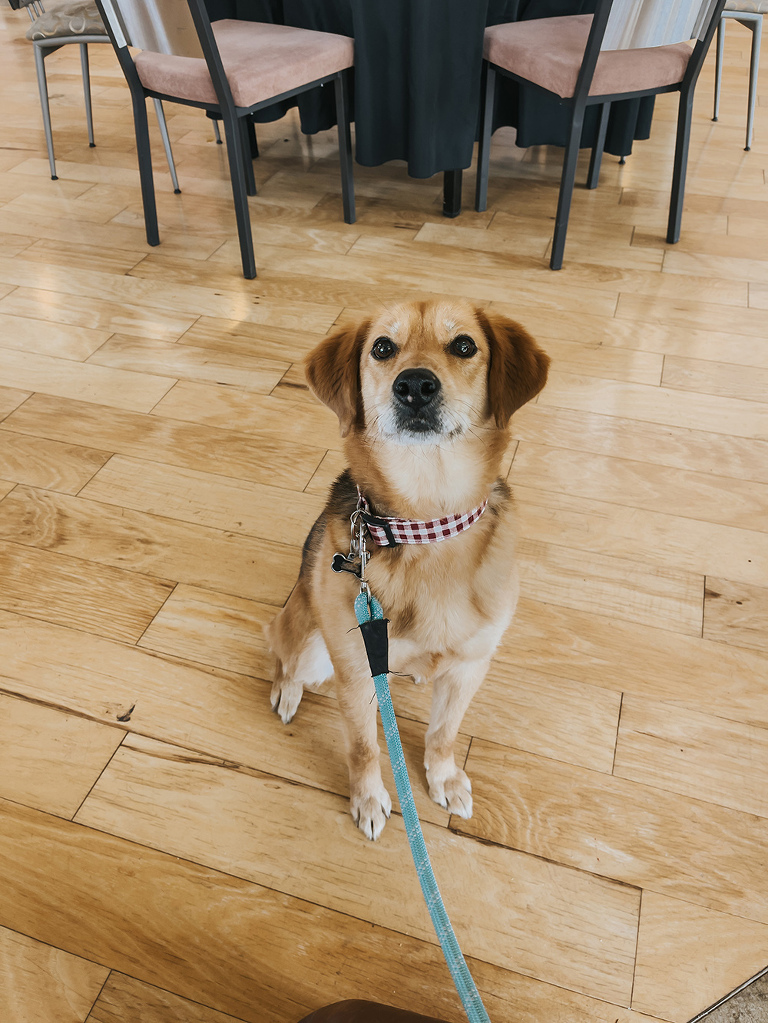 Pollak Vineyards
My mom and I decided to invest in becoming wine club members at a couple of our favorite wineries, starting with Pollak Vineyards. This means we get to enjoy some discounts, invitations to special members-only events, and a pickup of curated wines every now and then throughout the year. Pollak's wine is absolutely delicious (especially their Rosé and Meritage), and we can't get enough of the gorgeous mountain and pond views from their tasting room and (heated!) porch.
They also allow dogs indoors, which is a game-changer for us since my rescue dog has severe separation anxiety and I try to leave her home alone as seldomly as possible. Since I can bring our pup inside Pollak, it's one of our most frequented tasting rooms during the colder months (although, in all seriousness, we go pretty much every other week all year long). The staff here is absolutely wonderful, too, and we've actually become good friends with some of them! They know their wine backward and forward, so don't hesitate to ask for a recommendation or full background on their varietals.
Notes: Go for delicious award-winning wine, great views, their warm Albemarle Baking Company Baguette With Olive Oil and the Mountain Valley Sharp Cheddar Cheese, awesome wine club membership deals, dog-watching, and the friendly/knowledgeable staff (hi, Sarah and Susan!).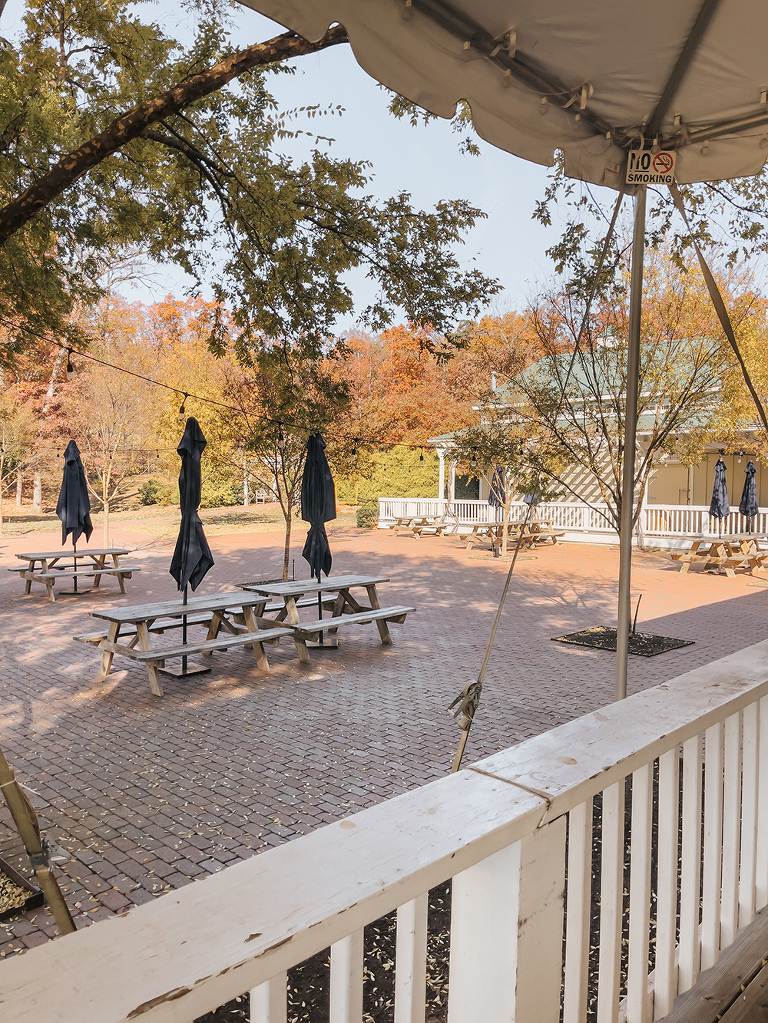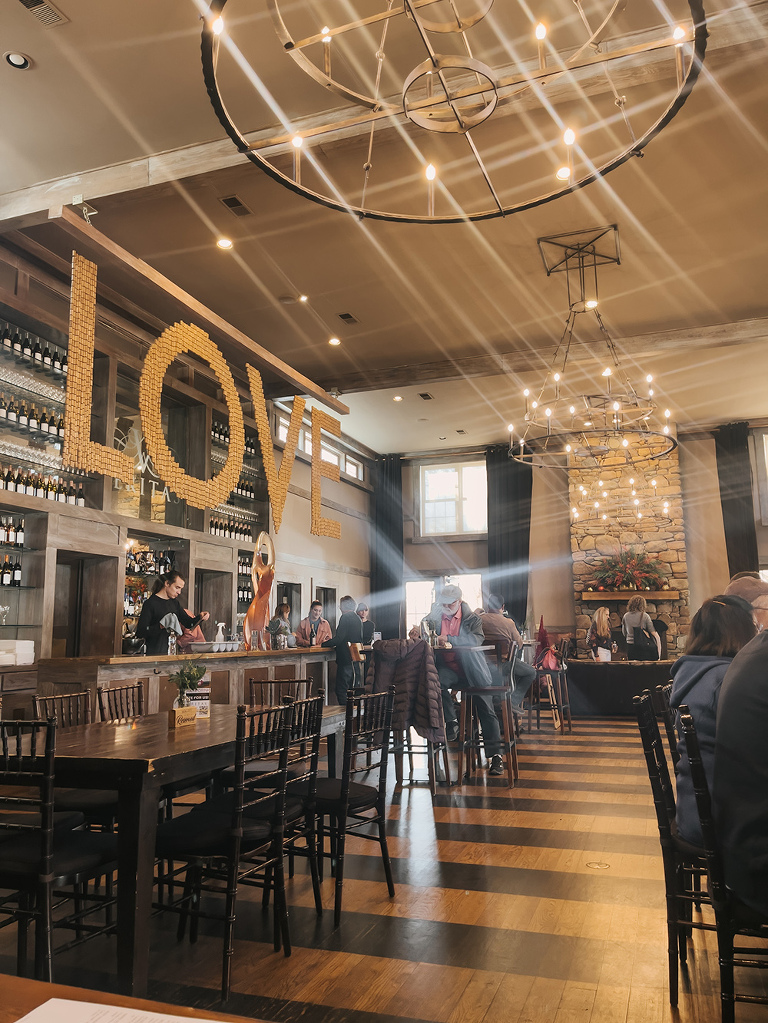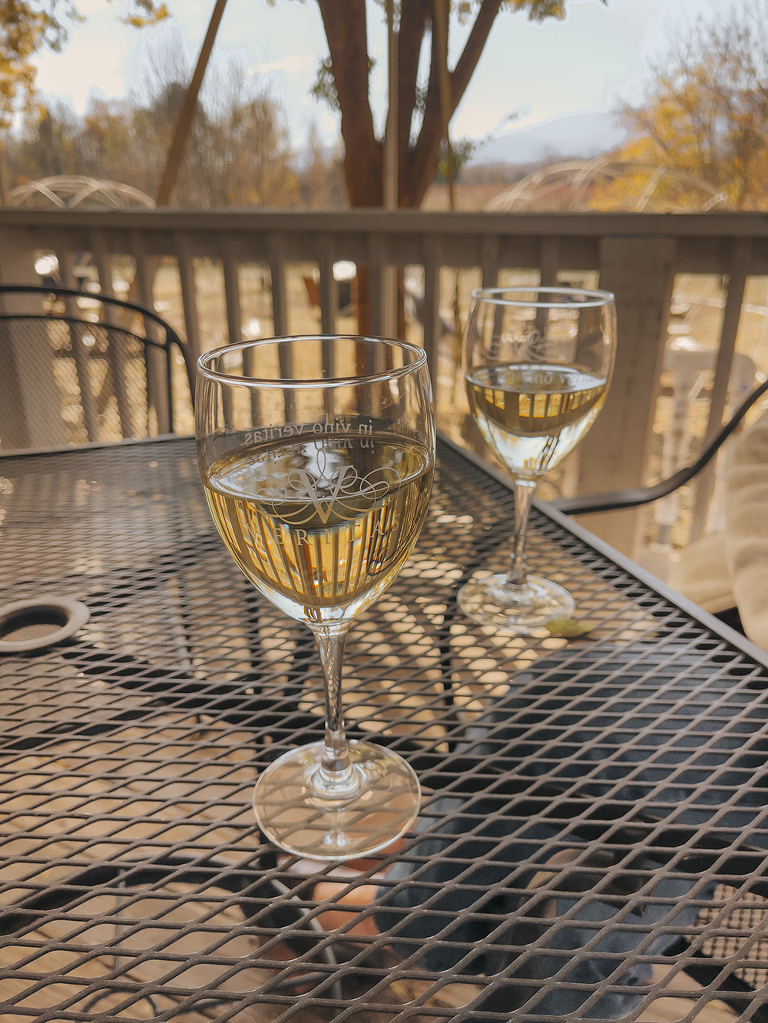 Veritas Winery
Just looking at the photos above puts me at ease! Veritas Winery truly is our "happy place," and I'm so glad that my mom and dad are wine club members now. We make a near-weekly trip to their tasting room because Veritas has such a cozy, calming vibe that immediately blows stress away. My mom and I have become close with the staff here, too, and really appreciate the warm welcome we get every time we wander into the tasting room.
Veritas is another one of those wineries that boasts stunning mountain views, and during the summertime the breeze feels almost like you're at the beach. We usually order their Saddleback Chardonnay, which is fermented in stainless steel, so it's not as "oaky" or buttery as other Chardonnays. It's really light and refreshing. Oh, and they have a full service kitchen, too, which is another reason why this winery tops our list of favorites. The fact that we can get a plated lunch is really nice when we don't have the energy to cook for ourselves or pack lunches.
Notes: Visit for the mountain view, people-watching on the weekends (bachelorette parties can be very entertaining), fabulously sweet staff, yummy lunch options, wine club membership perks, and the fireplace during the winter or refreshing breeze in the summer.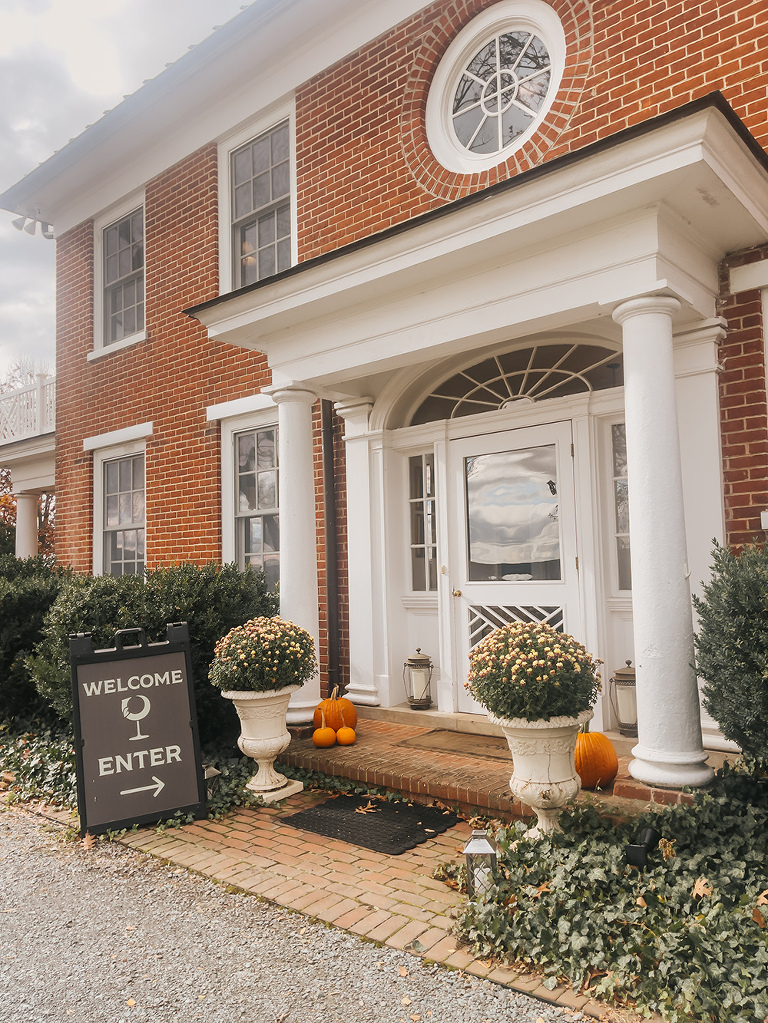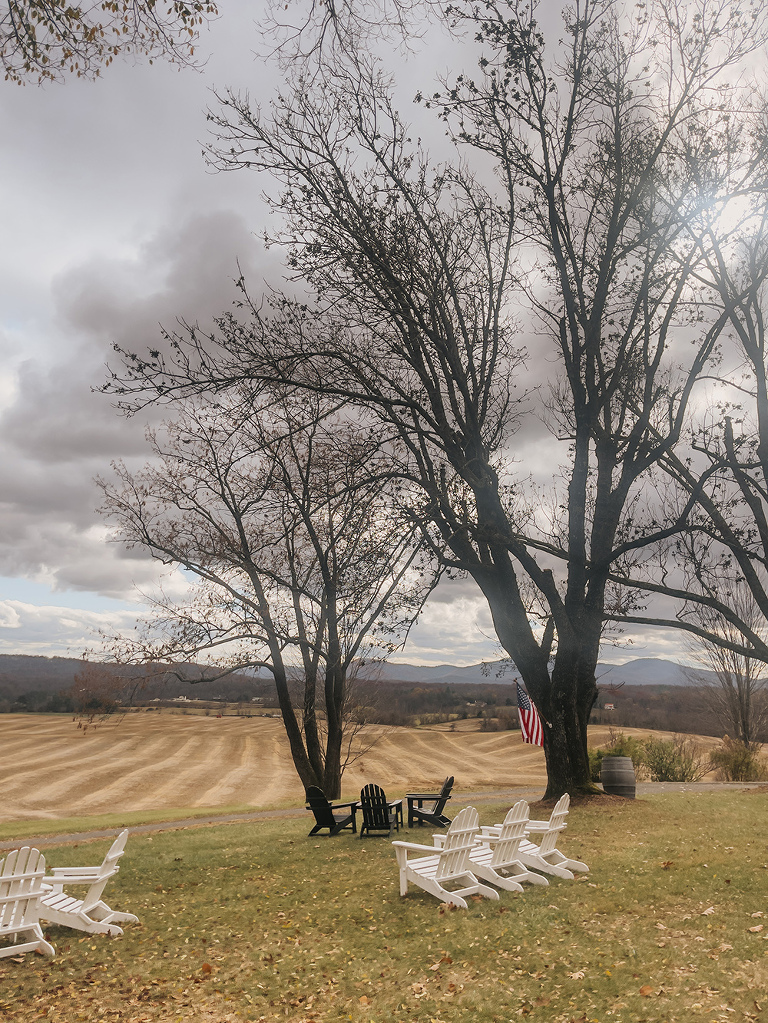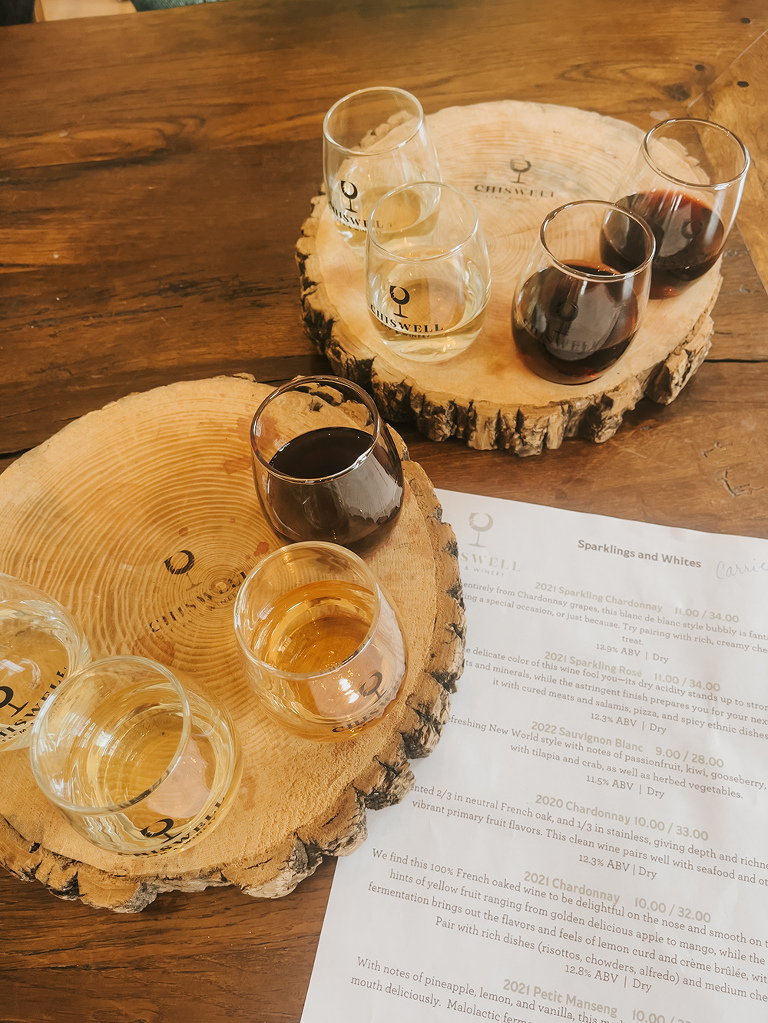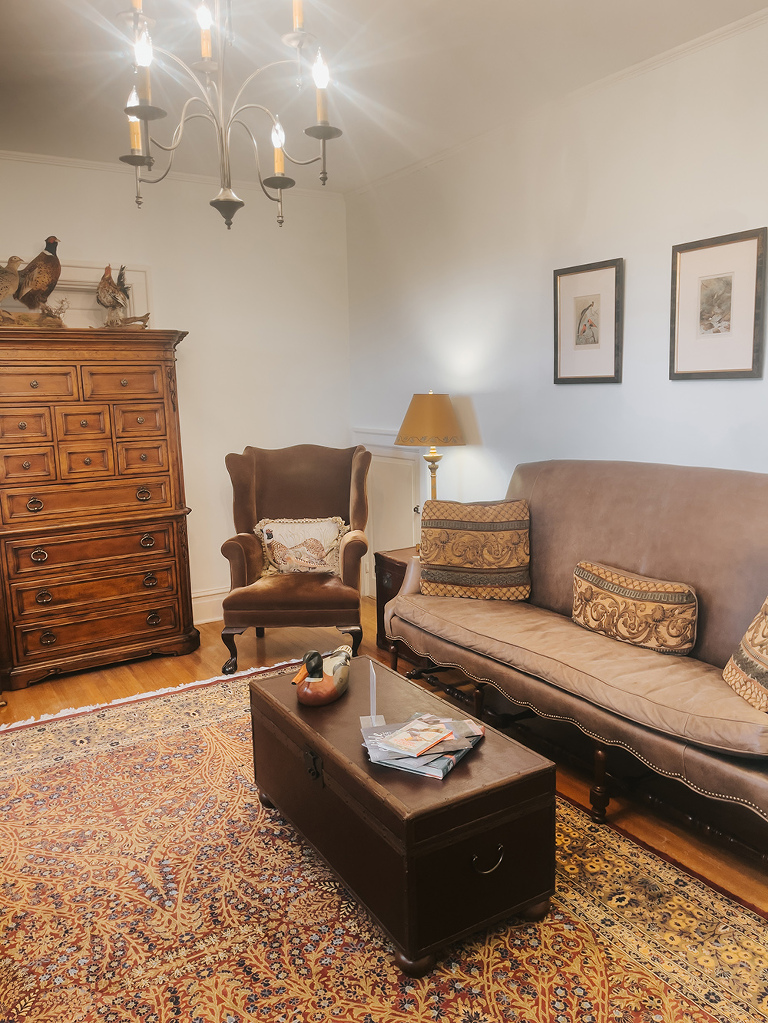 Chiswell Farm & Winery
Chiswell Farm & Winery is still a semi-new winery (they just celebrated their second anniversary), but they've been a favorite of ours practically since the moment they opened. They are staunchly against allowing pets on their property, so we don't go very often, but when we do go, it's always so relaxing.
The tasting room is actually inside a historic home, and the rooms—both upstairs and downstairs—are available for you to settle into with your wine. It's super private and feels very charming to be able to plop down in our own room with views of the clouds, rolling farmland, and mountains just outside the windows. There isn't a single wine on their list that we don't love, but their Sauvignon Blanc is a favorite. Our suggestion? Start with the "Estate Tasting" since that allows you to pick your own wines to sample from their extensive menu.
Notes: Check out the scrumptious wine, intimate tasting room setting (feels like something out of The Holiday!), quiet atmosphere (no kids allowed!), and its proximity to Greenwood Antiques & Uniques, which is practically just around the corner and the perfect after-lunch stop.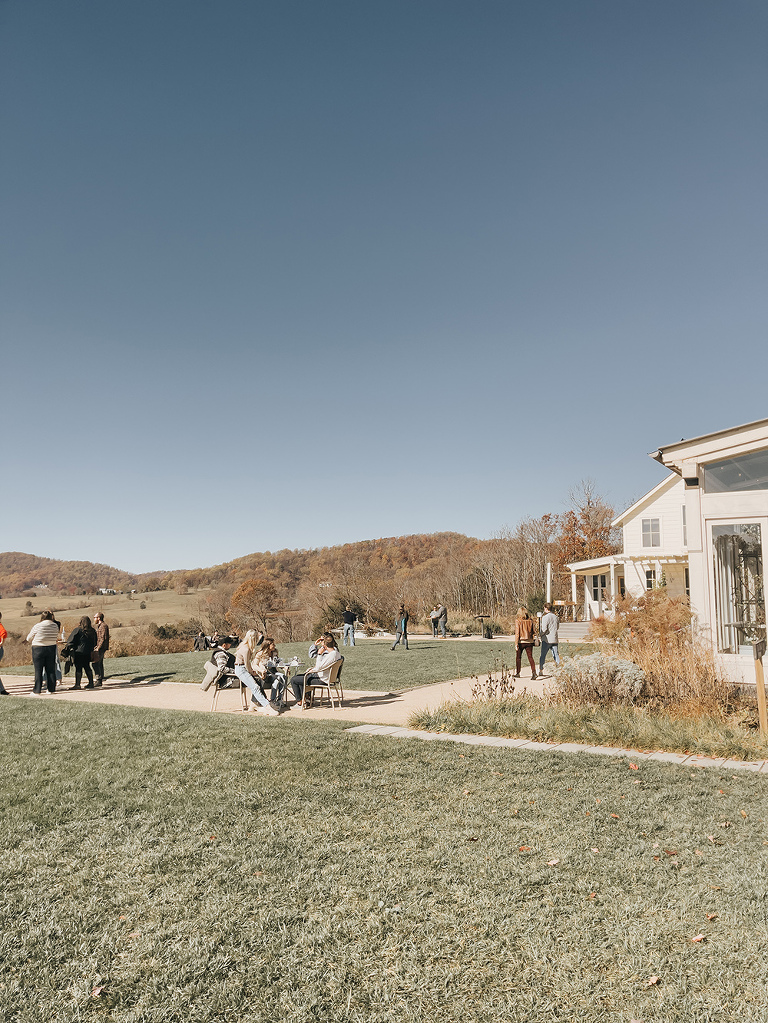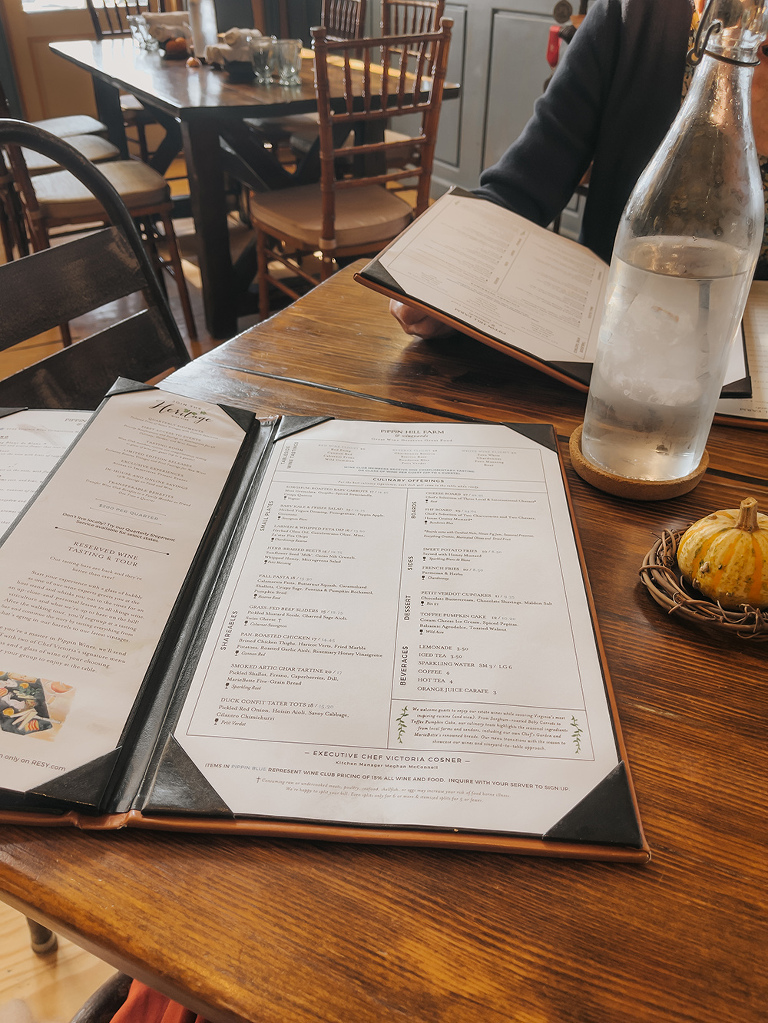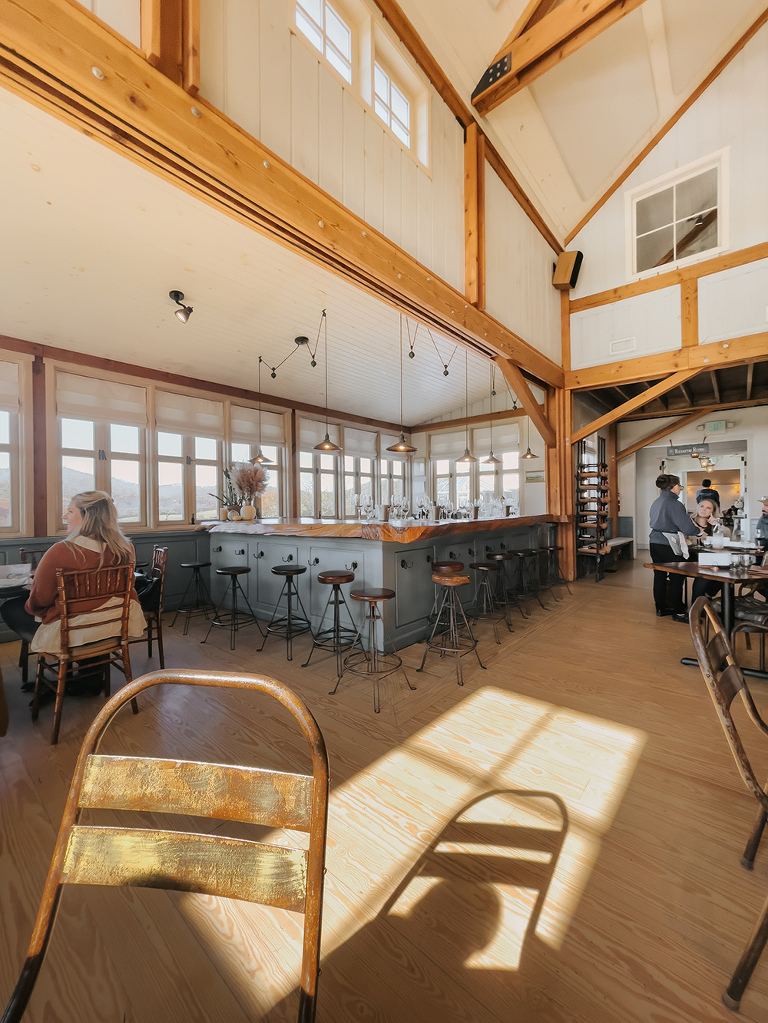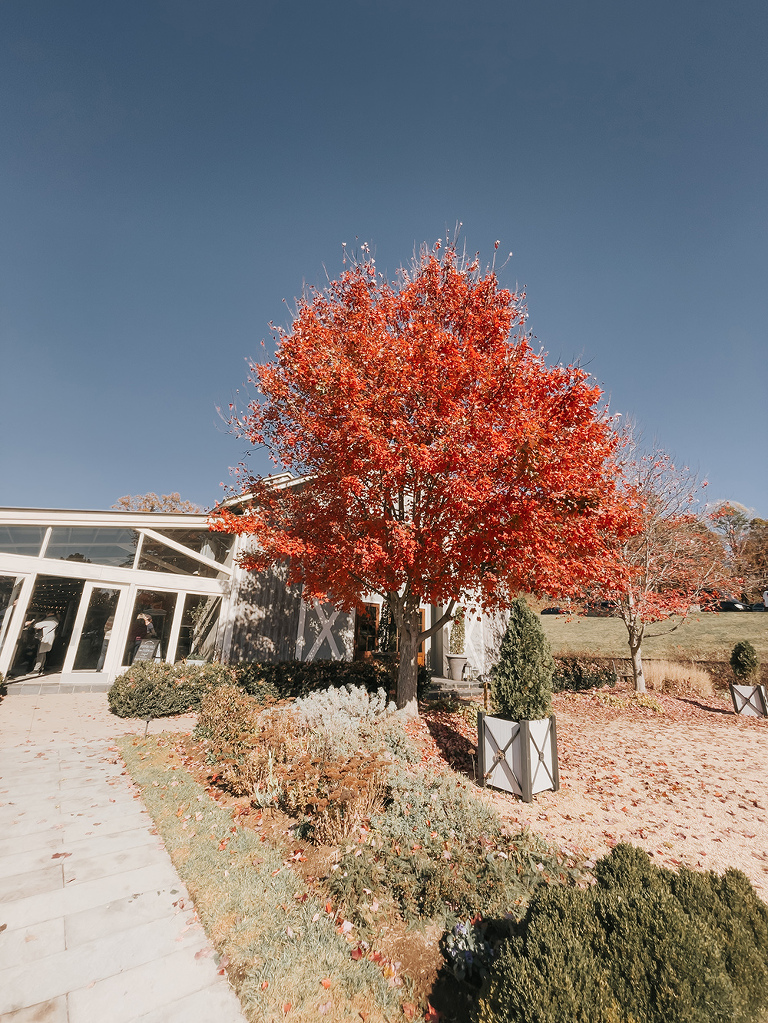 Pippin Hill Farm & Vineyards
Mom and I only just started visiting Pippin Hill Farm & Vineyards this year, but there's no denying that it's a shoo-in for my list. It's a bit more of a trek for us from Waynesboro, which is why we tend to save it for special occasions, but it's worth the drive in every single way.
The food is genuinely unparalleled, and the wine is incredible, too, of course. The Zero White is our favorite, as is the sliders on their food menu. It's also lots of fun to people-watch at this winery, but beware that it gets pretty loud inside on the weekends. We learned our lesson, and now keep our visits to the weekdays when things are a little less crowded and a lot more relaxing.
It's worth mentioning that the customer service here feels like a 5-star restaurant or hotel. They make us feel like queens, which, frankly, is a good thing because it's really expensive compared to our other favorite wineries on this list. Again, it's more of a "special occasions only" type of destination for us, but well worth it.
Notes: Go for the out-of-this-world-good food, gorgeous rolling hills views, upscale people-watching, refreshing wine, impeccably well-trained staff, and the fun workshops and classes they offer as special events.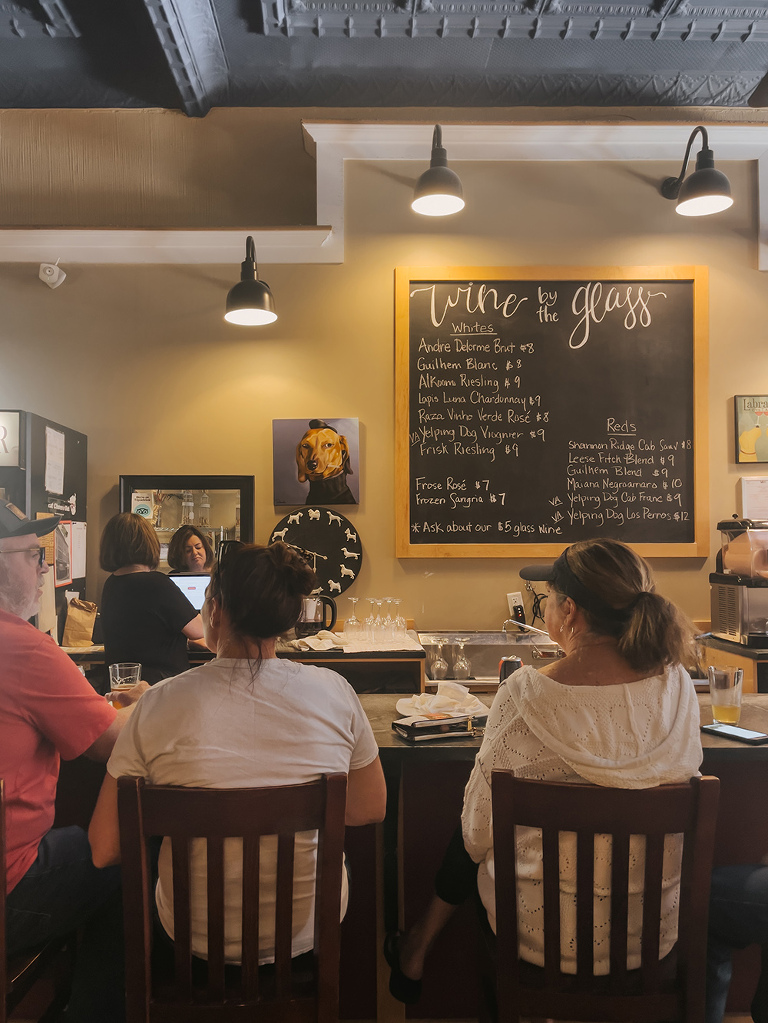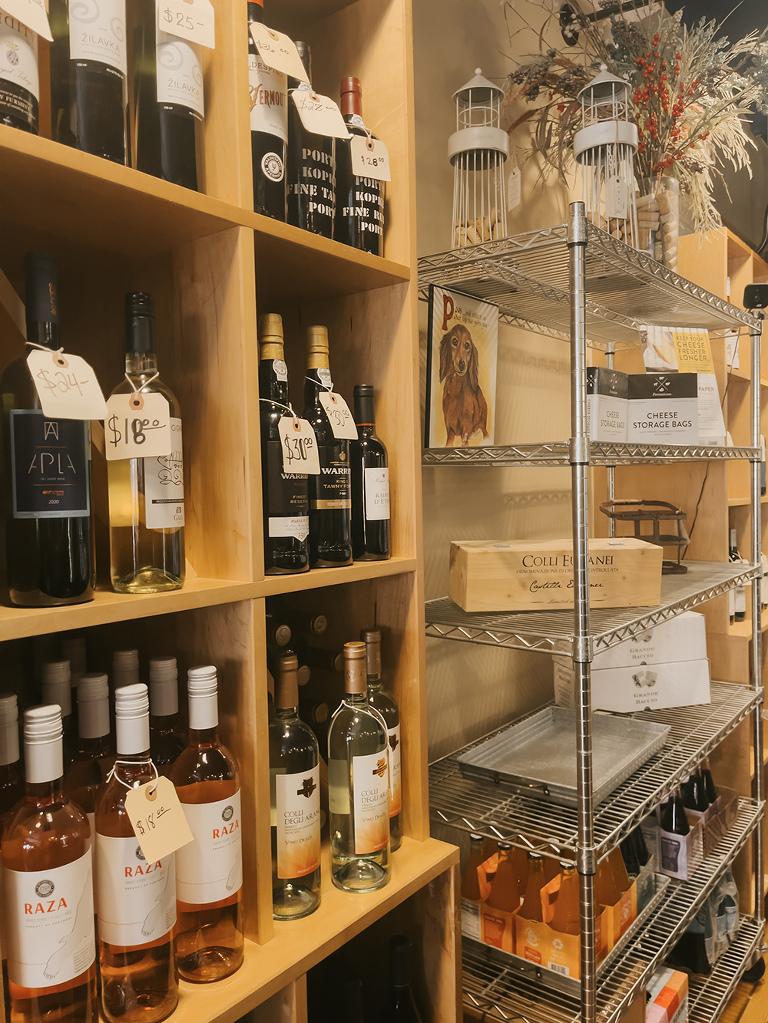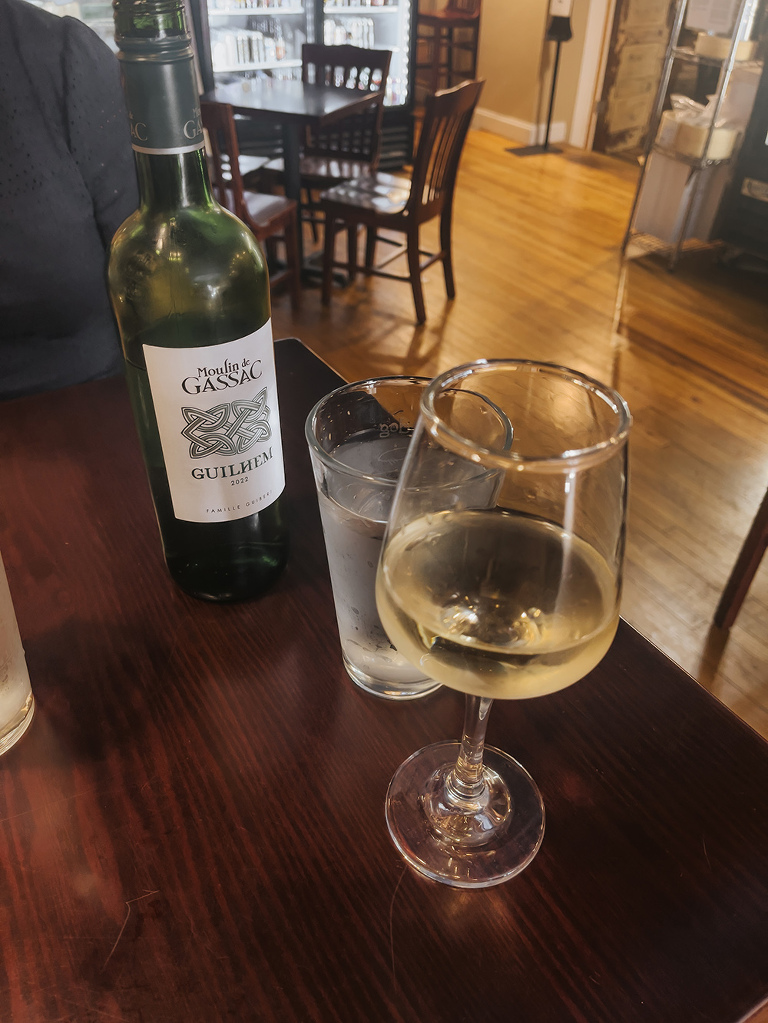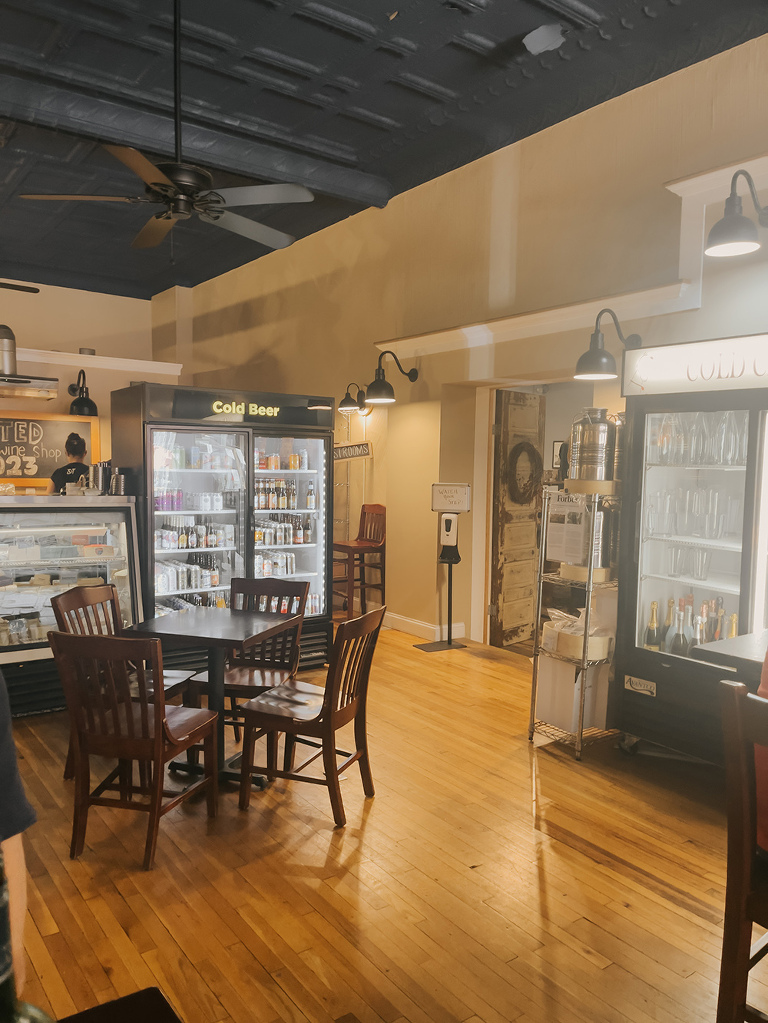 Yelping Dog
Okay, so Yelping Dog isn't technically a winery, but I couldn't leave them off my list. When we want to try a new varietal from outside the Virginia area, this is our immediate first choice for a "wine and lunch" date. If you're not familiar, Yelping Dog is located in downtown Staunton, and has this ultra cozy, warming vibe in their tasting room. You can settle in and savor wines from all over the world, and their cheese plates are my dream come true. I've been getting the exact same plate for all of the eight years we've lived here (the Dragon Hook), and don't ever plan to change that up. You can also order gourmet grilled cheese sandwiches, a small selection of soups and desserts, or even just a simple baguette and olive oil plate, which is great if you've already eaten lunch but want a little something to munch on between sips of wine.
Notes: Go for the huge variety of wine on their menu, wine-related gifts available for purchase, animal-related charities they donate toward, downtown sidewalk people- and pet-watching, yummy cheese, reliably consistent menu, and cozy tasting room vibes.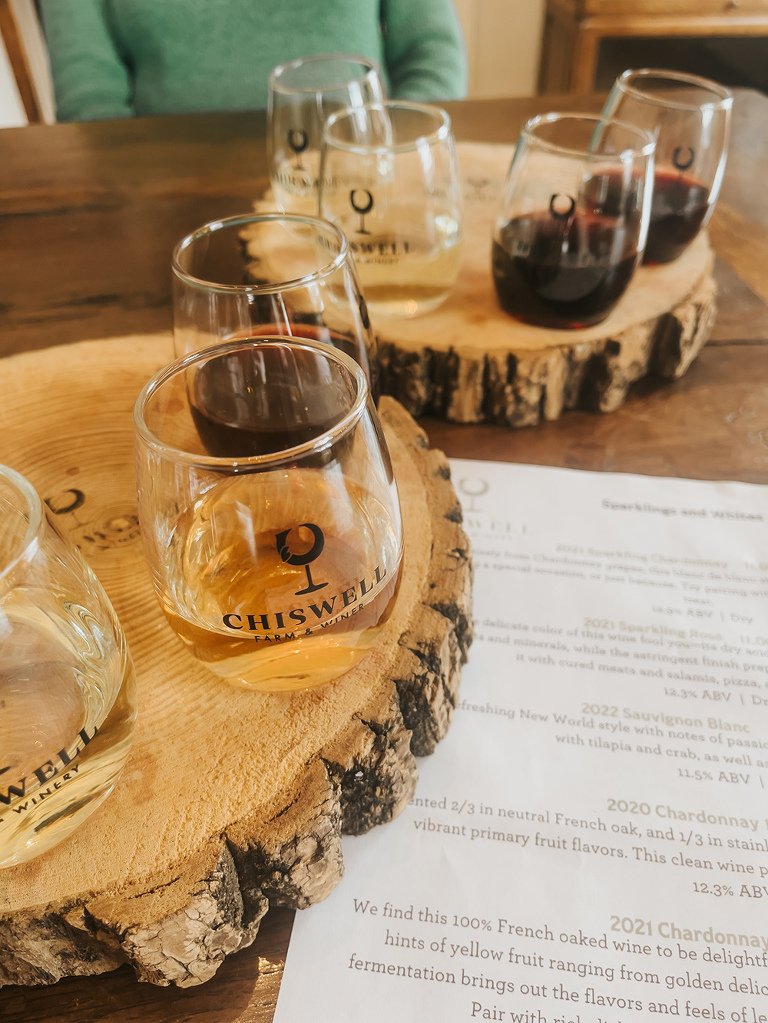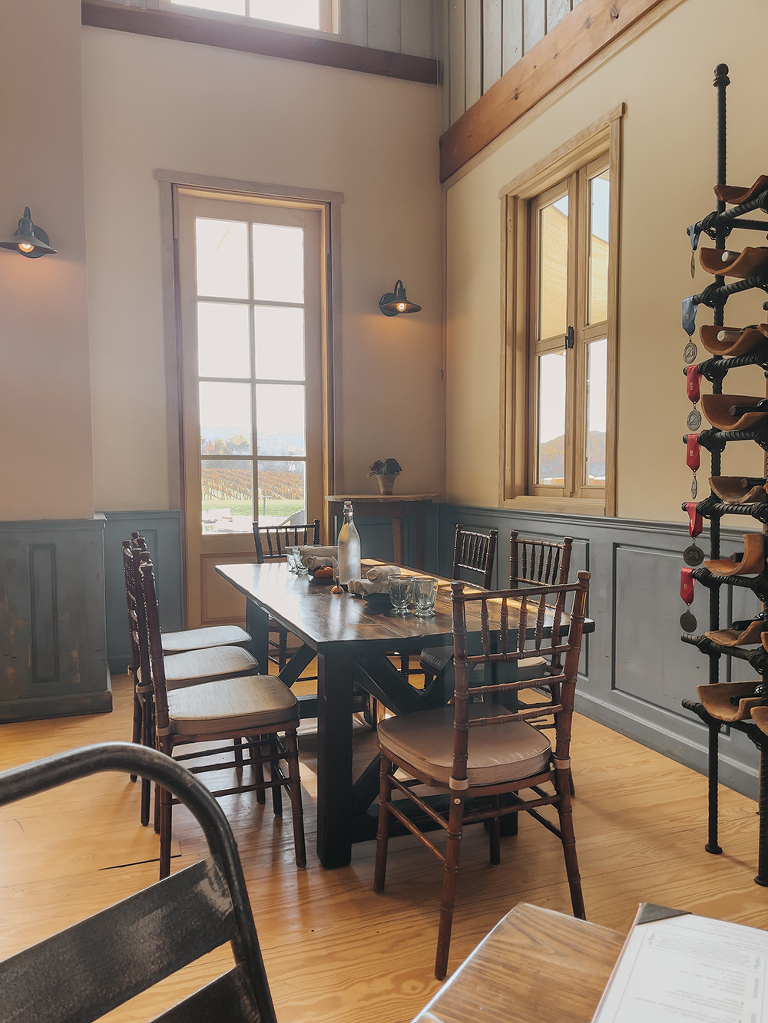 There are a few other places that we love to visit, but I wasn't able to get photos of them in time for this post. For example, we adore The City Foxes right here in downtown Waynesboro. Their hours are a little harder to rely on since they're also a special events venue, but when you can get in there, it's always such a relaxing and delicious experience. The décor is beautiful inside, and their market gifts available for purchase are so lovely and all locally made, too (I have some of my pottery for sale there). Anyway, you must go visit the next time you're in town.
I know I'm leaving off quite a few other options for area wineries, but that may have actually been intentional. We've tried lots of them over the years, and are pretty picky. The five tasting rooms I mentioned above are our real recommendations. That said, I'll try to update this story throughout the rest of the year so I can make the list even more well-rounded. Stay tuned for more updates as we continue learning more about Virginia wines near us! Cheers!