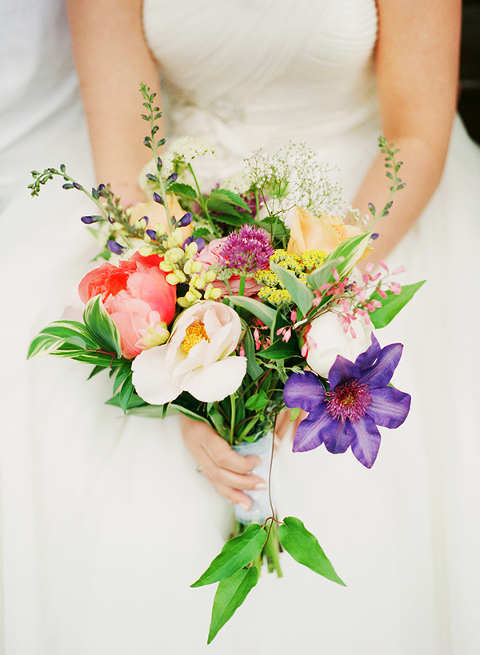 Like so many other crafty, creative brides planning their special day, I chose to go the DIY wedding route—in other words, most (if not all) of the décor was created by hand by myself and willing friends and family. It was truly a labor of love, but there is nothing quite so satisfying as walking into the reception venue on your wedding day, looking around with tears in your eyes at all of the beautiful handmade touches that you were so much a part of. One of the things we heard most often from our guests (besides how delicious the cupcakes were!) was how very personal and "us" the event seemed—and it was.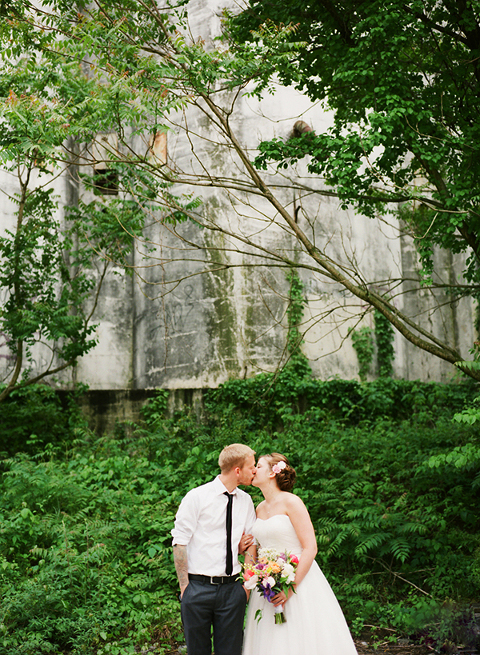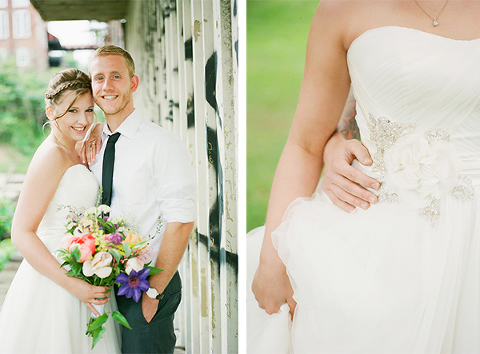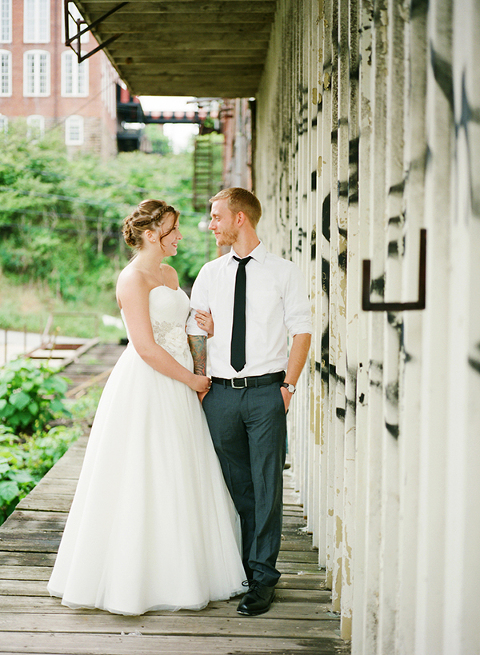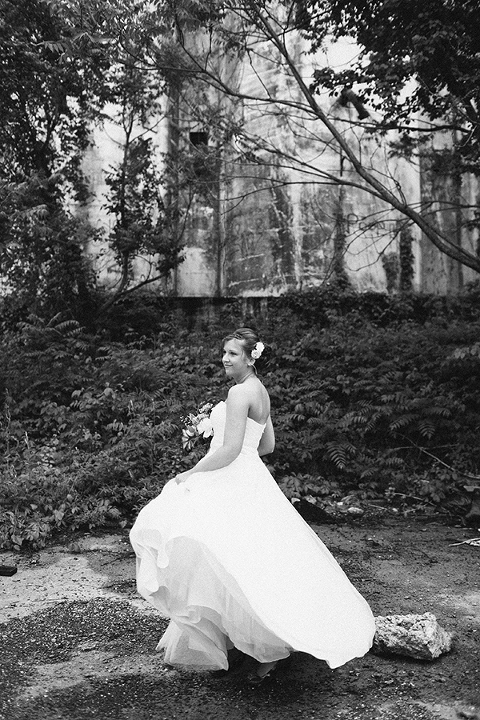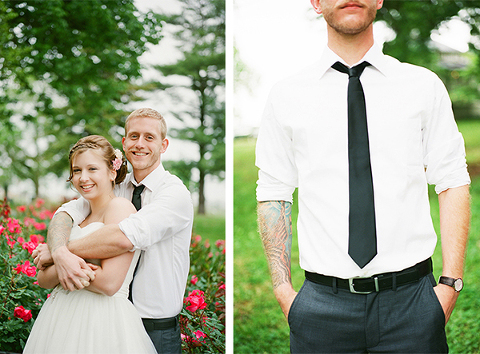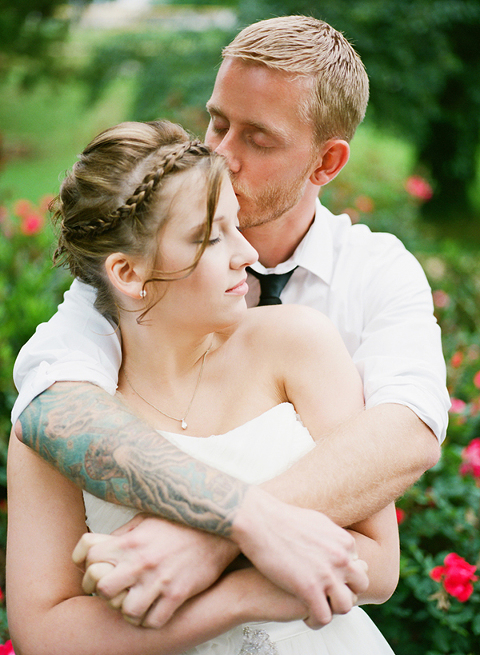 John and I decided to get married in our hometown of Lynchburg, Virginia. Because we're both a little on the shy side, we chose to exchange vows in a private ceremony under a huge tree with our immediate families in a lovely local park, just steps away from the reception venue where the rest of our family and friends would gather for the afterparty.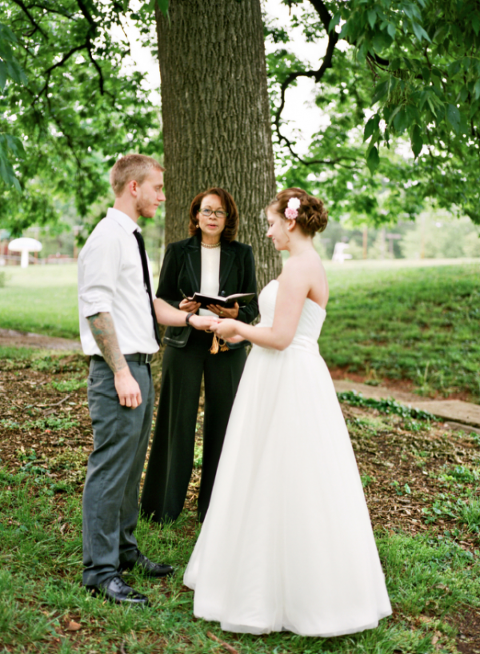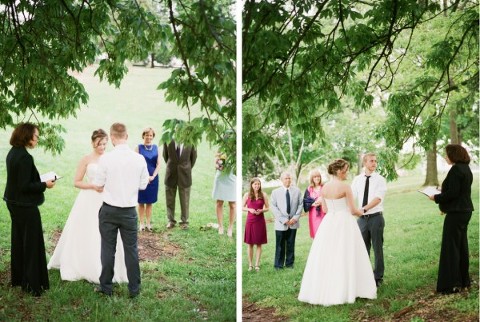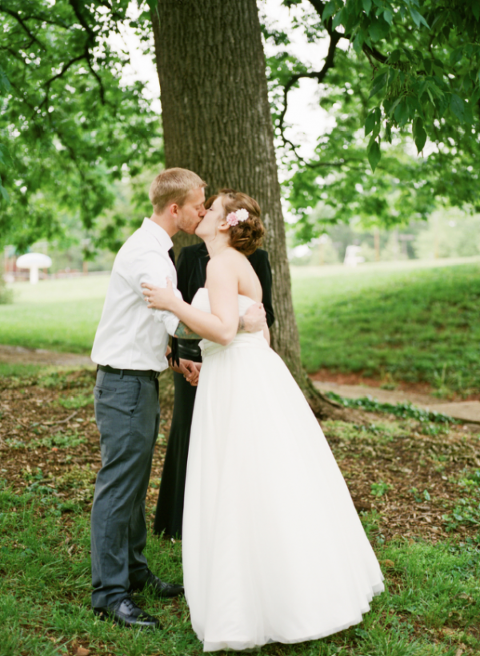 Our reception was held at the historic Aviary at Miller Park. The price was outrageously affordable and the space was just gorgeous—think: soaring ceilings, windows on every wall and skylights above to let the setting sun and, later, the stars shine through. The building, which was built in 1903,  is a unique one, round with arched windows and surrounded in lush greenery. Inside, there is a second story balcony that curves along the outer walls to give guests a bird's eye view of the antique hardwood dance floor below.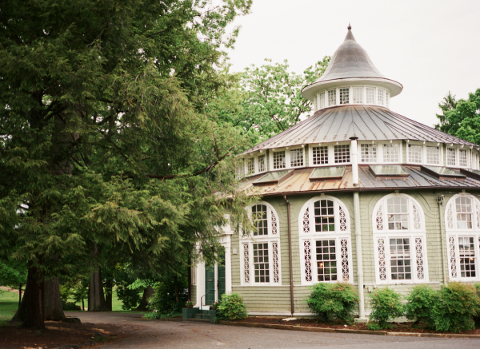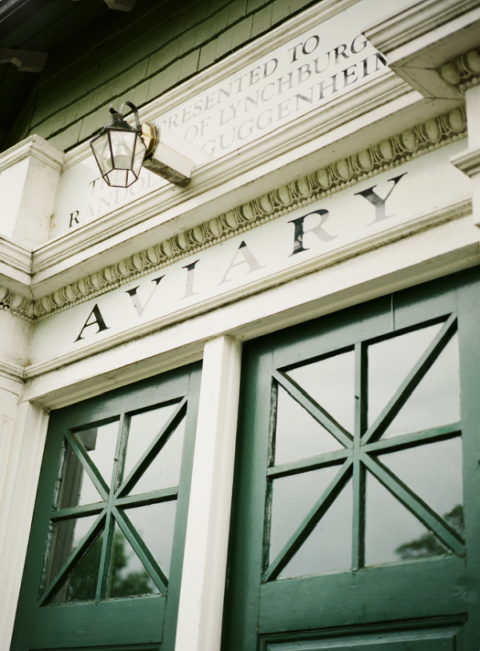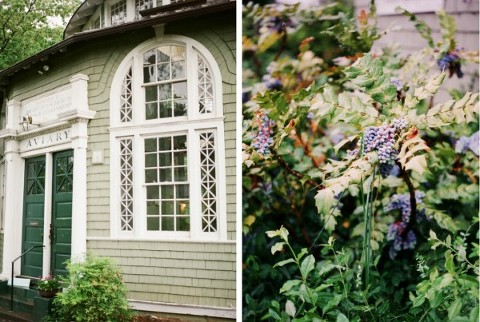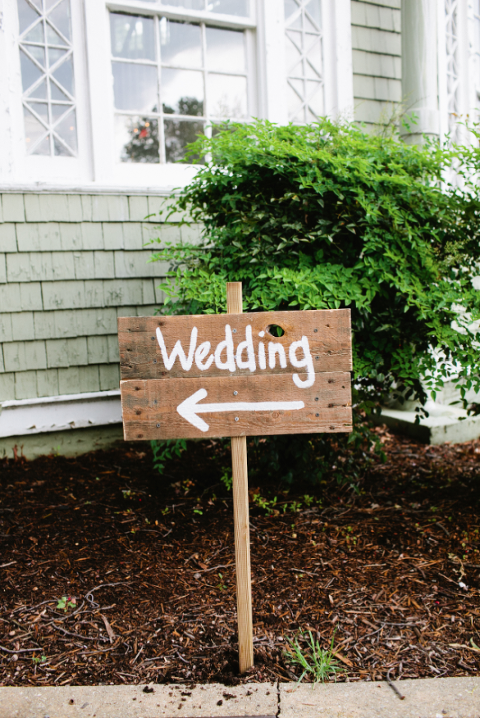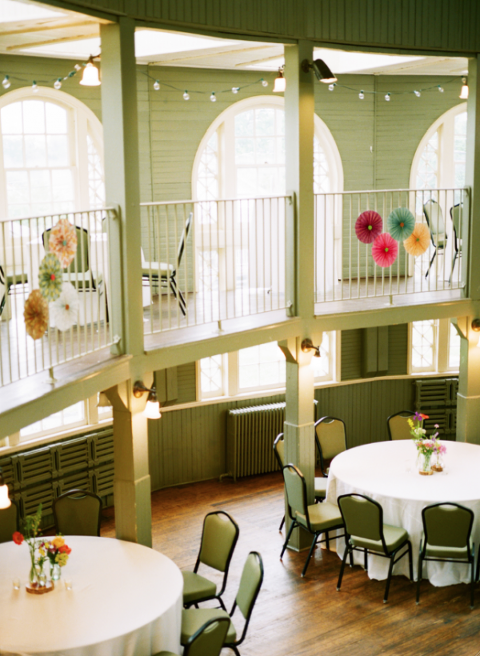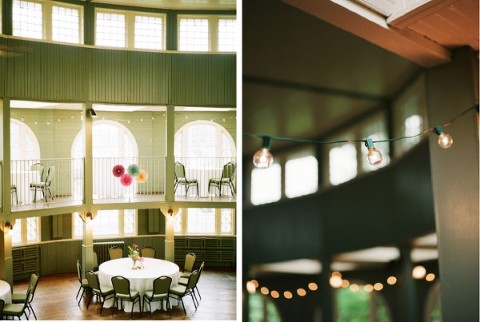 The general theme of the reception décor centered on birds as well as the idea of a casual garden setting. Small ceramic bird-shaped candle holders perched on cocktail tables, while tree trunk slices that my father made sat on the main floor tables beneath thrift store vases full of wildflowers. Instead of constricting ourselves to official wedding colors, we let the colorful in-season blooms do all the talking. In order to keep the variety of colors going, friends and family helped me make dozens of handmade paper medallions from scrapbook paper, dowel rods and over-sized buttons.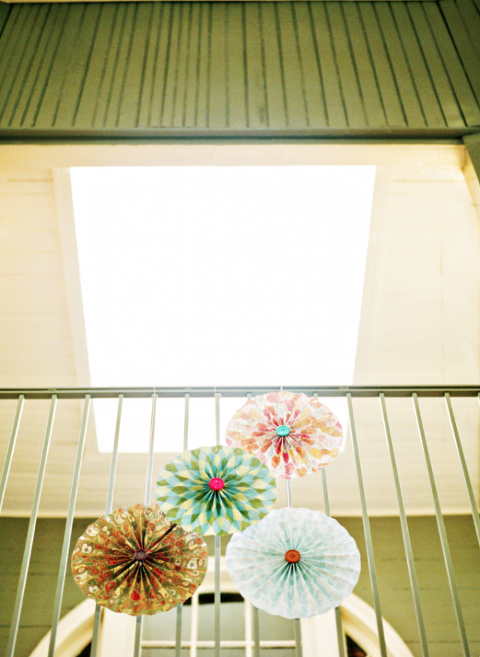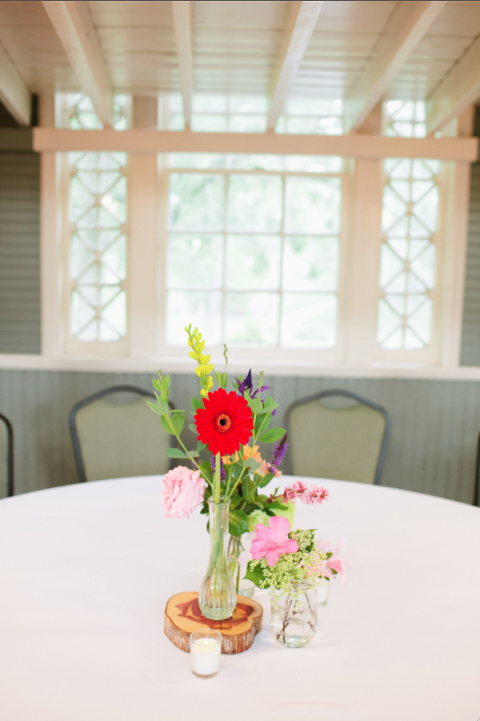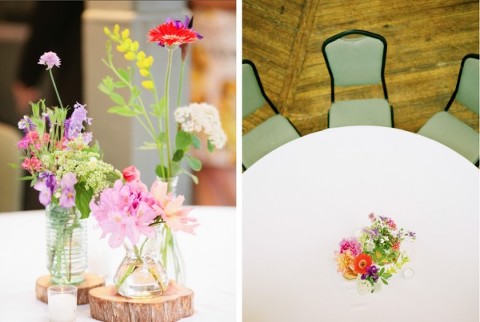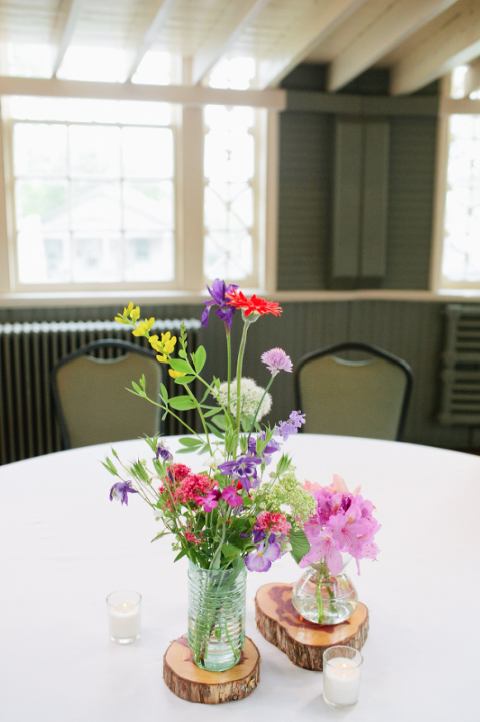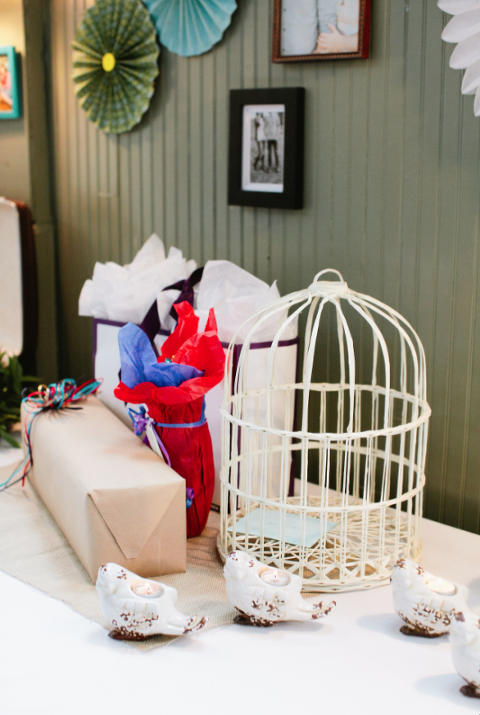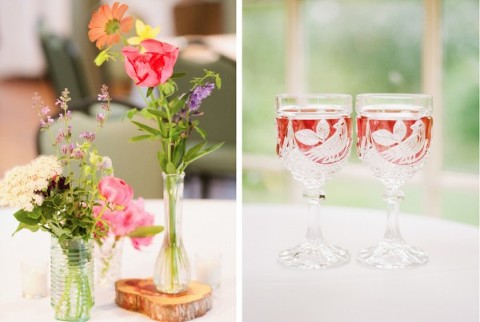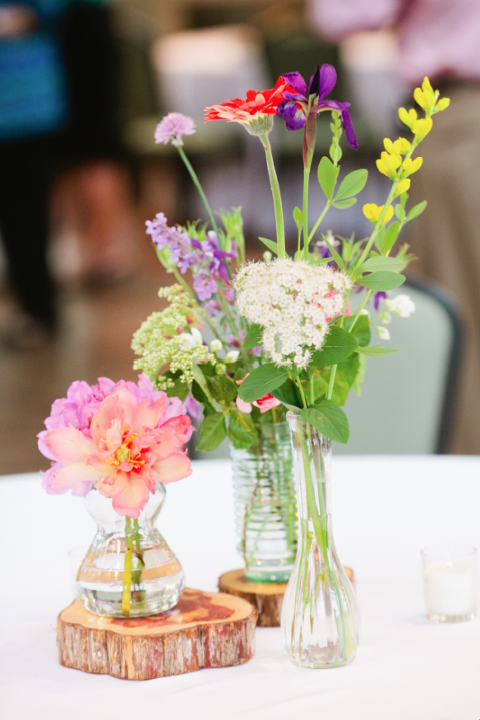 The table that played host to our favors and guest book was pretty much the heart of my work leading up to our wedding day. Instead of the traditional guest book, I picked up an old suitcase from a thrift store, cleaned it up and slipped a new tag into the handle with our last name printed on it. Beside it, we set out a wicker basket full of blank postcards that I had been collecting every time I visited an art museum. Guests were invited to write messages on the postcards and toss them into the suitcase for us to read after the wedding.
My goal for the favors was to create something that people would actually want to use, so I filled glass test tubes topped with natural cork stoppers with three different fillers: mini M&M's, wildflower seeds and homemade lavender bath salts. Spray painted thrift store frames acted as signs to direct, while photos, DIY paper bunting flags and framed quotes from our home hung on the wall behind the table.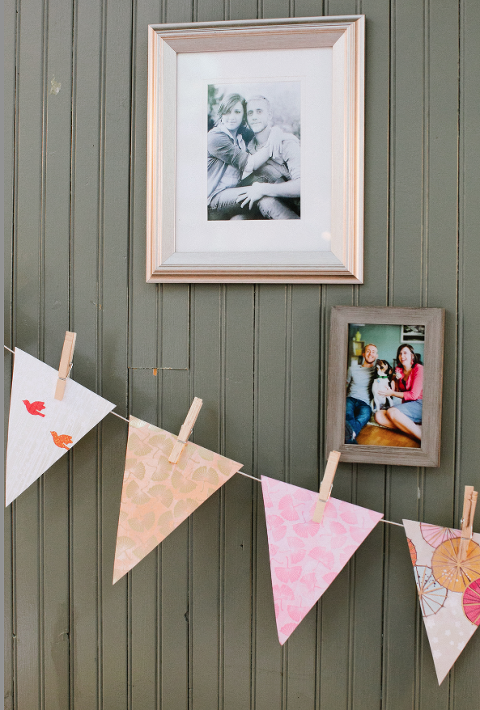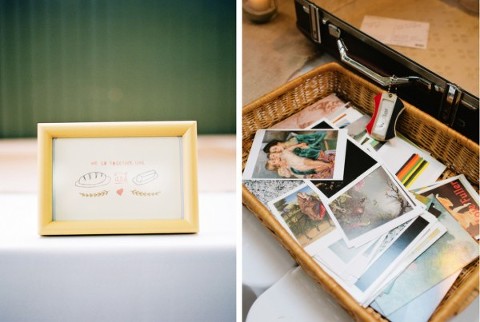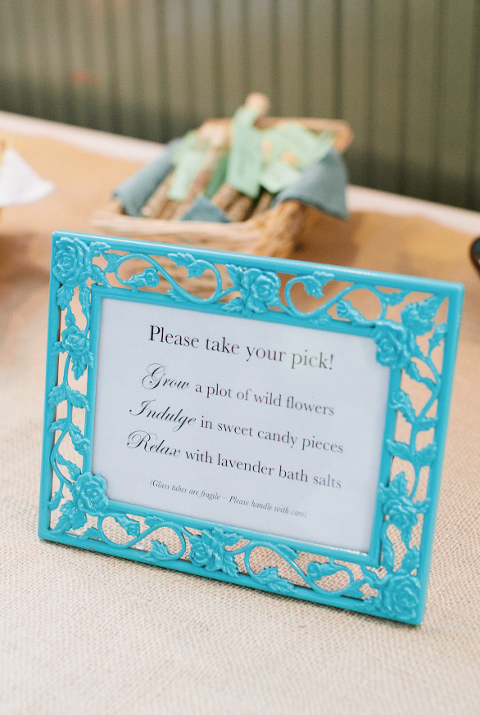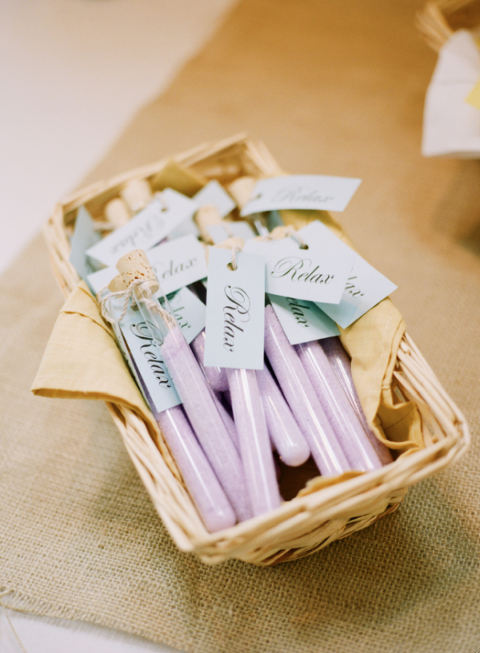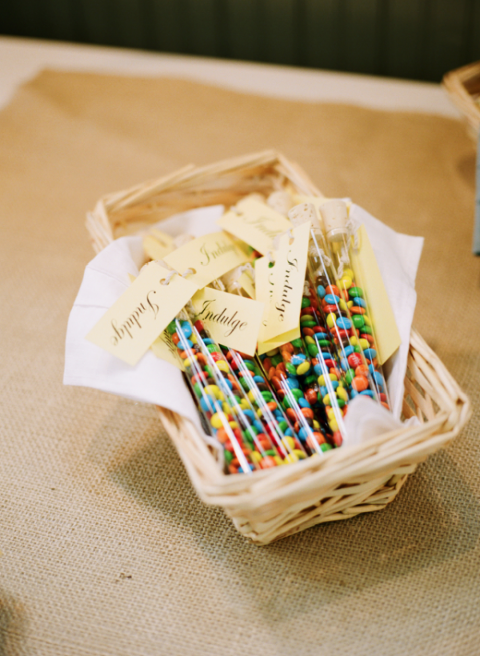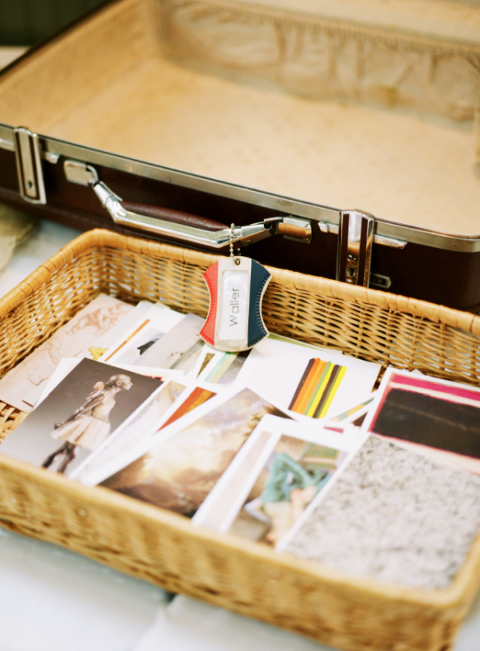 As for food, we had the Farm Basket cater our event and couldn't have been happier. A framed chalkboard menu explained the items up for grabs and, in lieu of standard white rental plates, we scoured thrift stores for months collecting mismatched, colorful china. As for a wedding cake, we had a very dear family friend (who happens to be an excellent baker) create dozens and dozens of mini cupcakes in three different flavors: Snickers, classic vanilla and red velvet. Although I didn't have much time to eat, I heard that it was delicious. It certainly looked delicious anyway.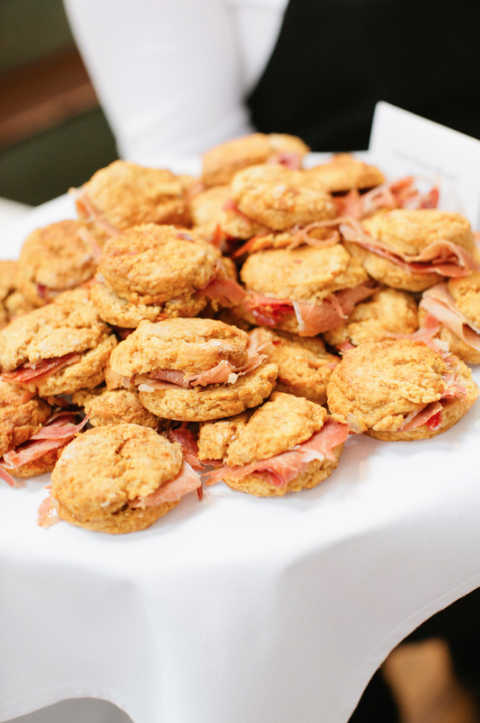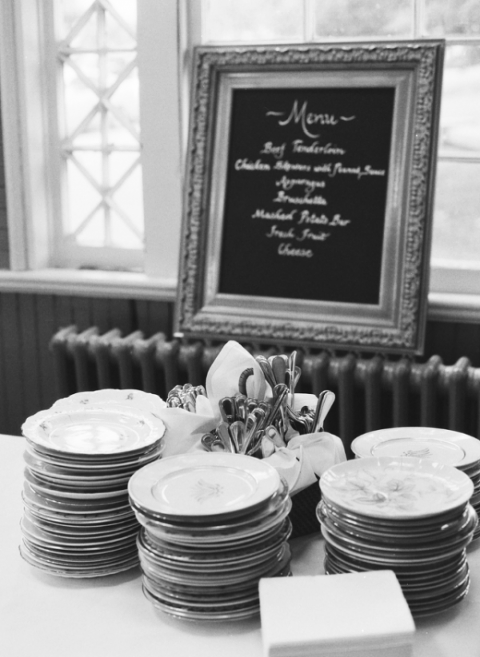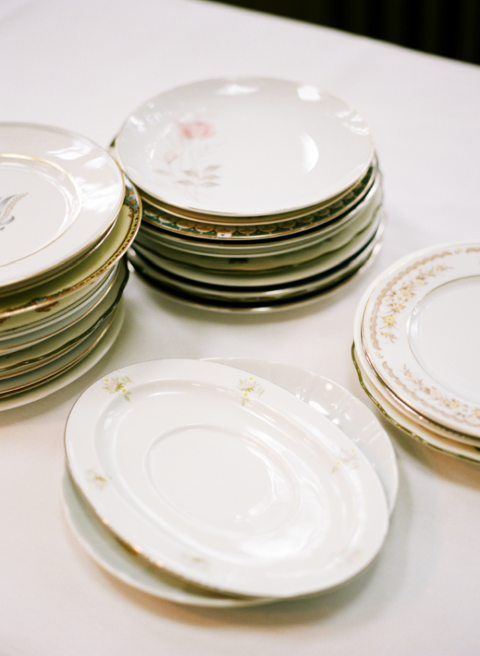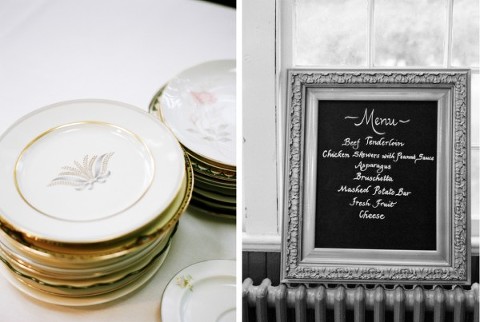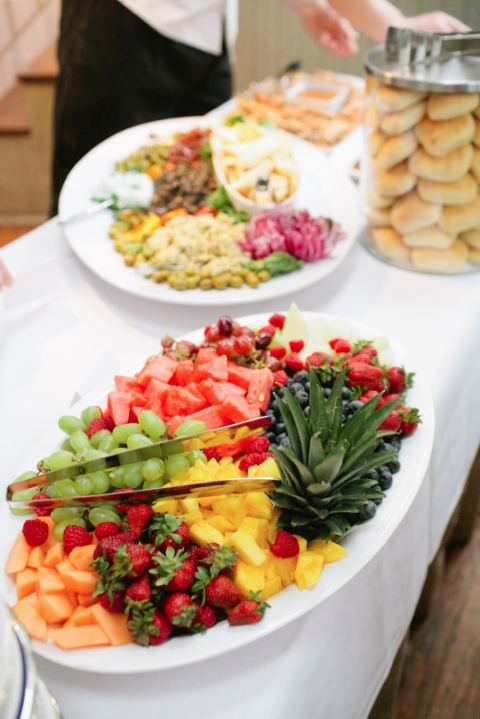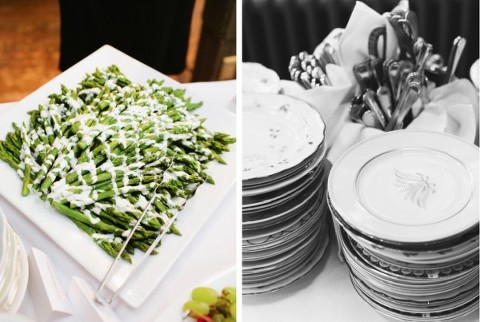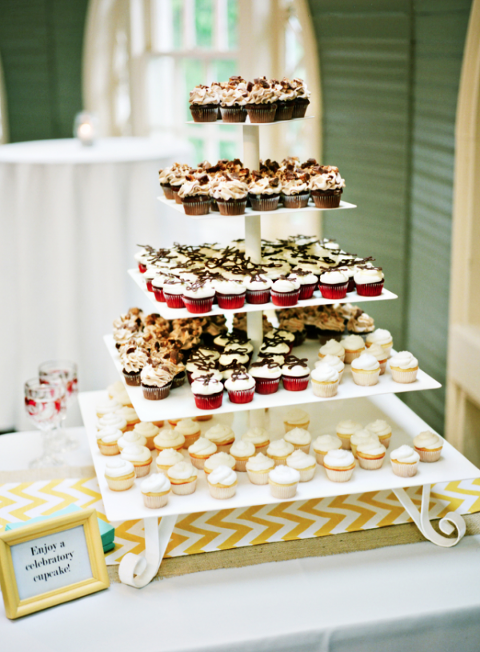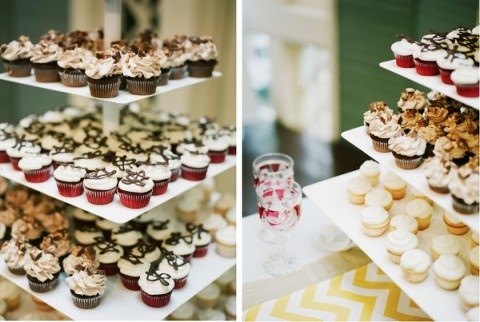 But no wedding is complete without the people. This event was the perfect personification of my relationship with John, and I can't offer enough thanks to the people who helped make it possible and who came to celebrate with us. I couldn't fit everyone in the photos below, but know that I appreciate each and every one of you. And for my readers who don't recognize these faces, I'm sure you can still read the emotion—it was one fabulous evening.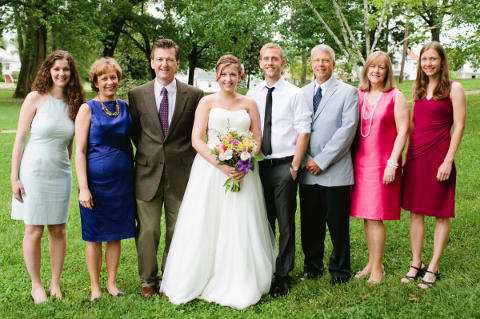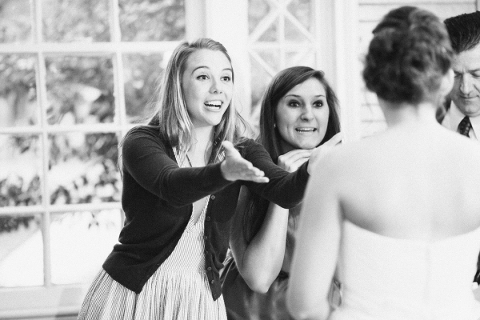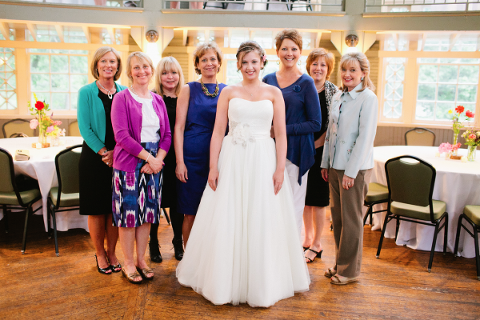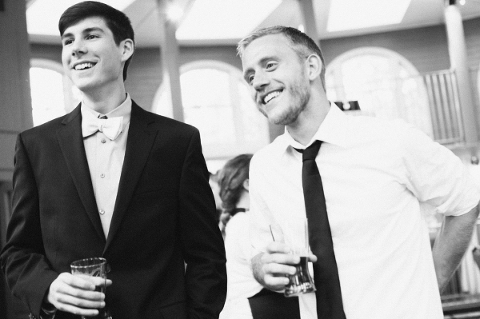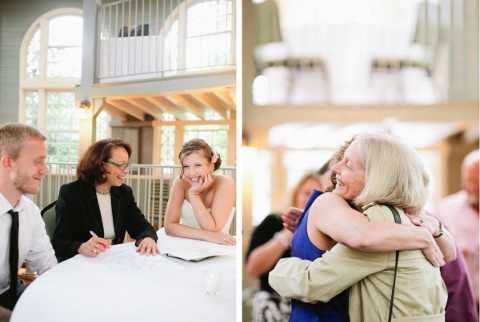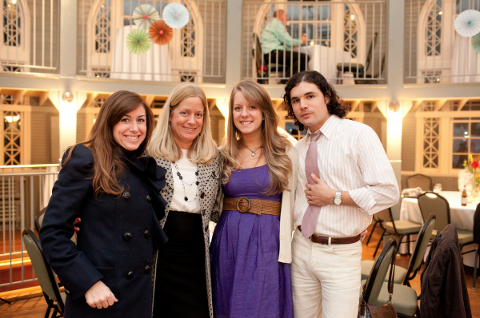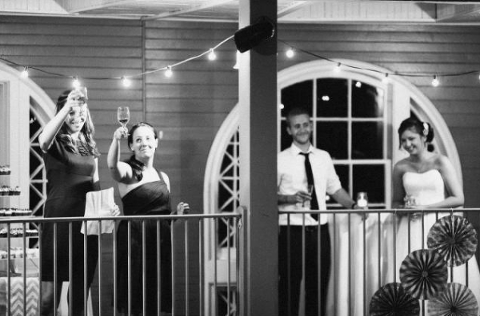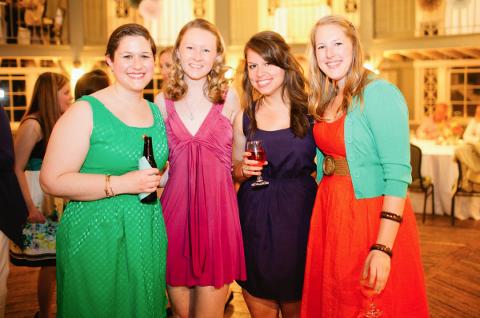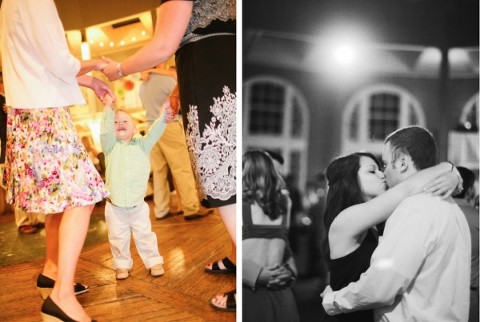 For the send off, we opted for sparklers. It was a late night wedding, so things like bird seed or confetti would have been lost in the dark. The glow from the hand-held fireworks was the perfect way to celebrate and to end the evening.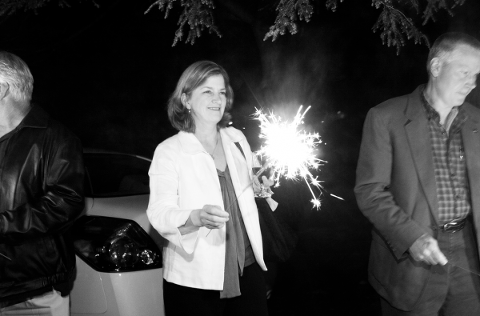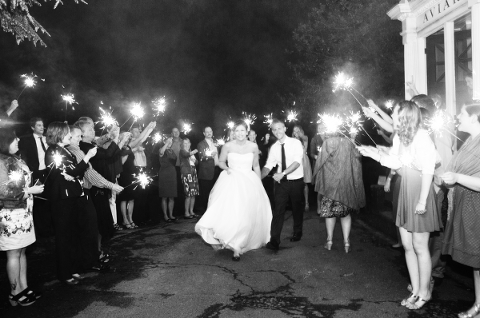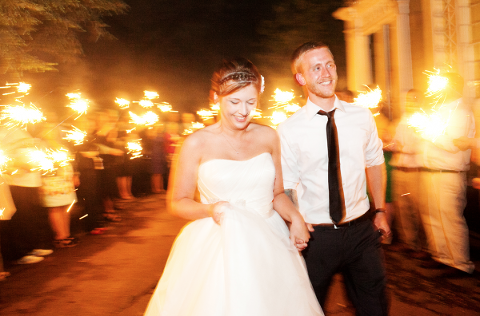 (Photos by Katie Stoops Photography)