As I mentioned before, John has been stuck with jury duty all week, keeping him cooped up in court until 6pm some days…Usually he gets home from his job by 2pm, so this has been an adjustment for us. Instead of me running straight over to the house after work to spend time with him, I had a couple of hours to kill at my apartment.
Last night, I managed to fill an hour with HGTV and reading a Michael Crichton book, but when I glanced at the clock and realized I still had an hour more to play with, I decided to just head over to the house. I figured I'd stop by a couple of thrift stores on the way (ya know…Just to waste a little more time 🙂 ).
So, despite the yucky rainy evening, I raced in and out of Goodwill and a quaint little boutique called "From Shabby to Chic" that are both right on the way to John's.
Here are last night's treasures!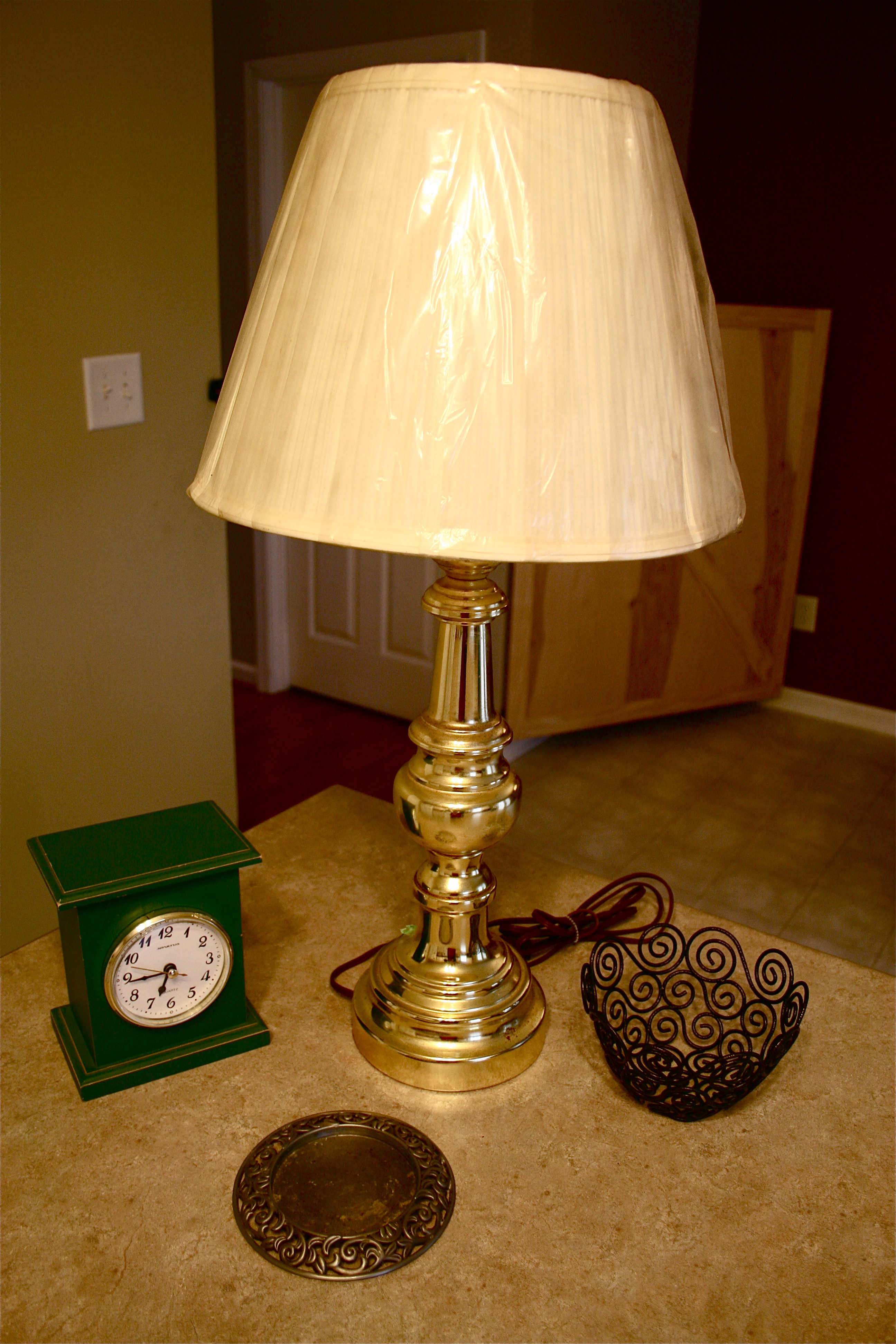 And the breakdown:
Lamp = $6.50
Small silver dish = $0.50
Swirly black bowl = $5.00
Green clock = $6.00
TOTAL: $18.00
I'm pretty excited about my finds and can't wait to do a couple of tweaks to make them perfect!
For the lamp, I think we are going to pick up some bright blue/teal spray paint for the base and a new drum lamp shade in white. I toyed with the idea of doing the opposite (painting the lamp base a crisp white and doing a colorful lampshade), but I think a bright base works better for where we are going to put it. Plus I can always paint it white later on. Gotta love the versatility of paint!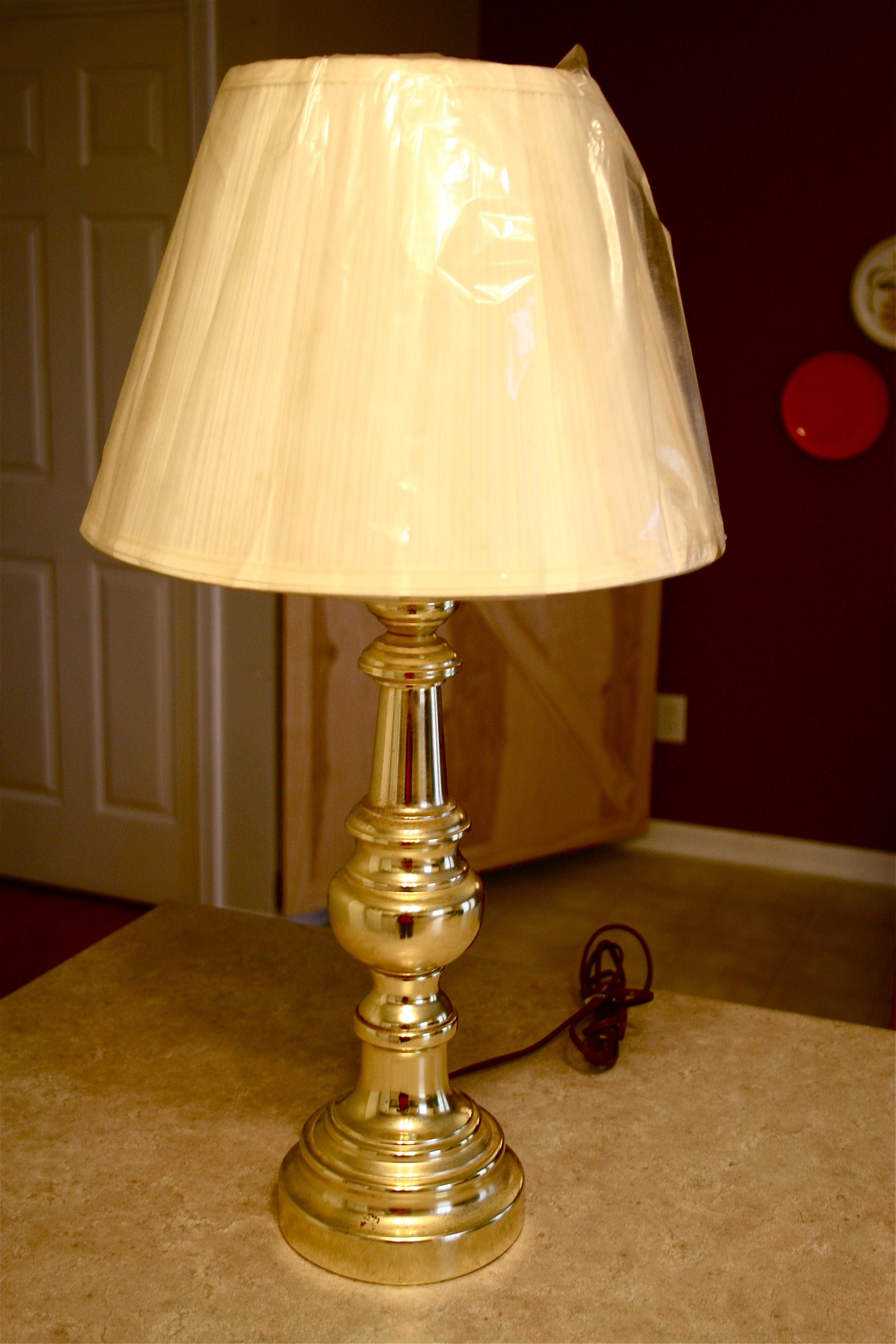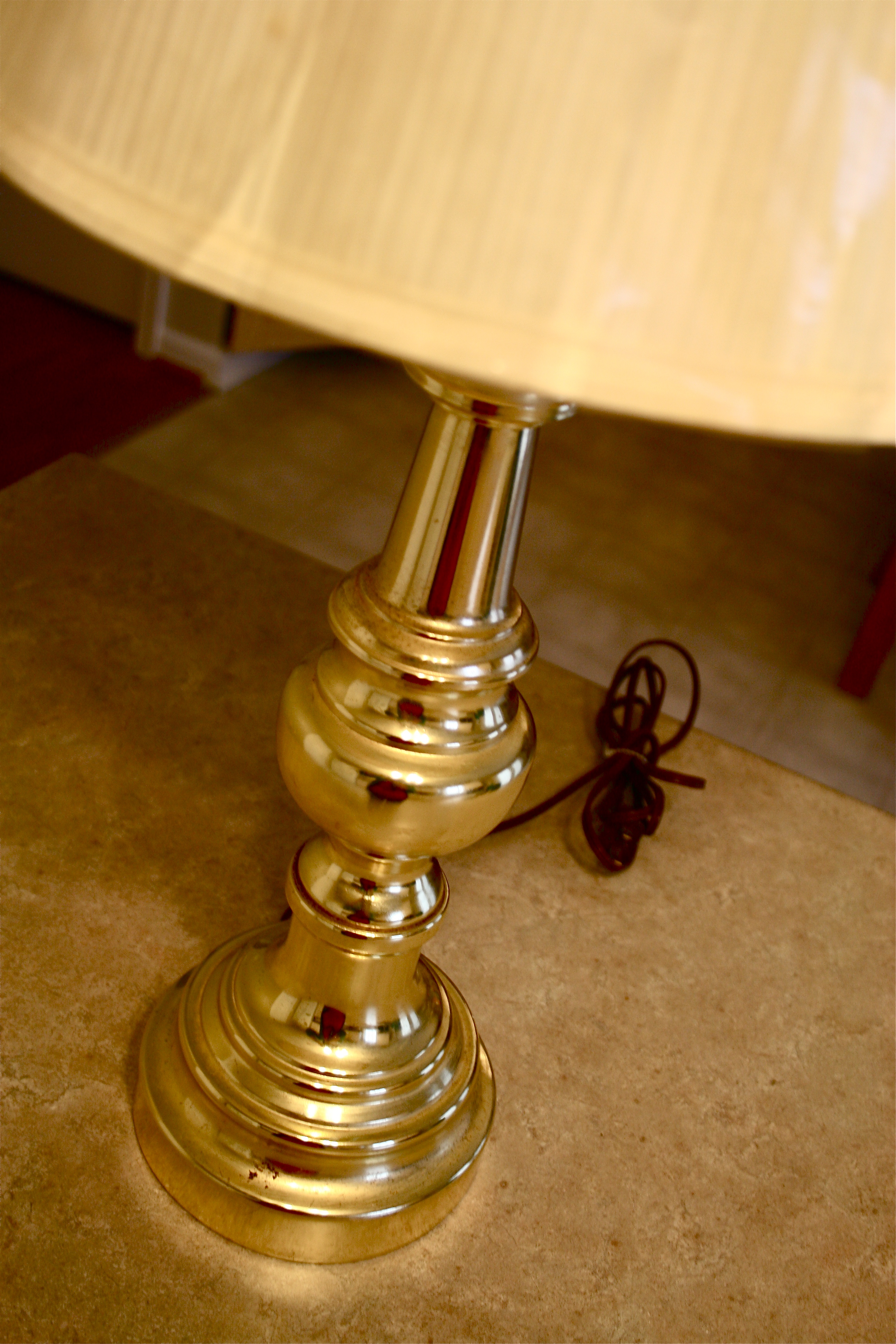 The little silver dish (which John enlightened me to the fact that it's probably an ash tray – "You taking up smoking in bed??") went next to the bed for me to put my rings and earrings in if I forget to take them off in the bathroom. I figure I could also use it as a coaster too if I bring a cup of water with me. Gotta love pretty functionality!
The swirly black bowl is now in the bathroom next to my sink. I think I'll put cotton balls it – Anything I choose to put in the bowl has to be fairly large since something small would slip right through the wire "swirls". I MAY even spray paint it too! What do you guys think?
(I love the shadows it made on the counter top when I took its picture)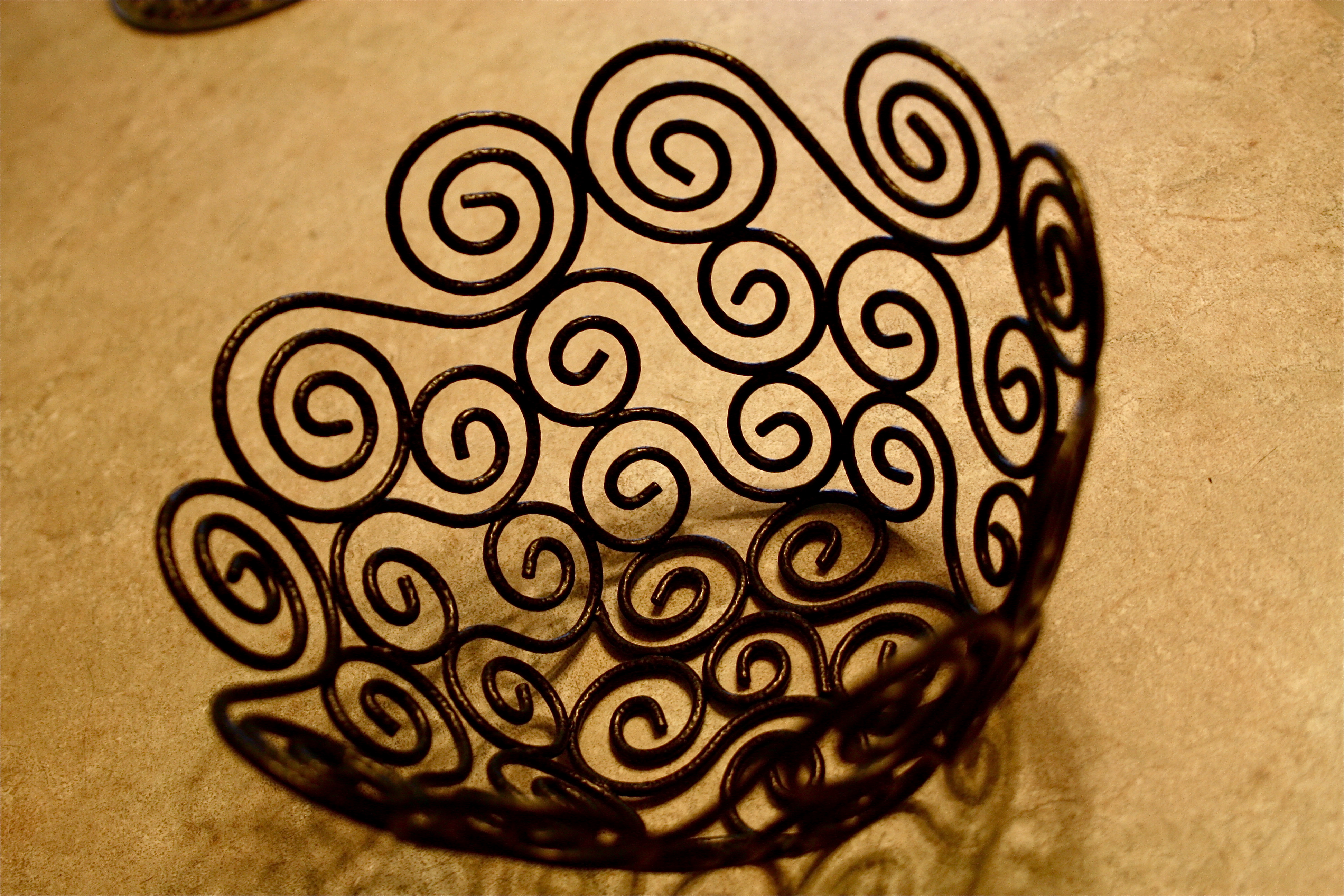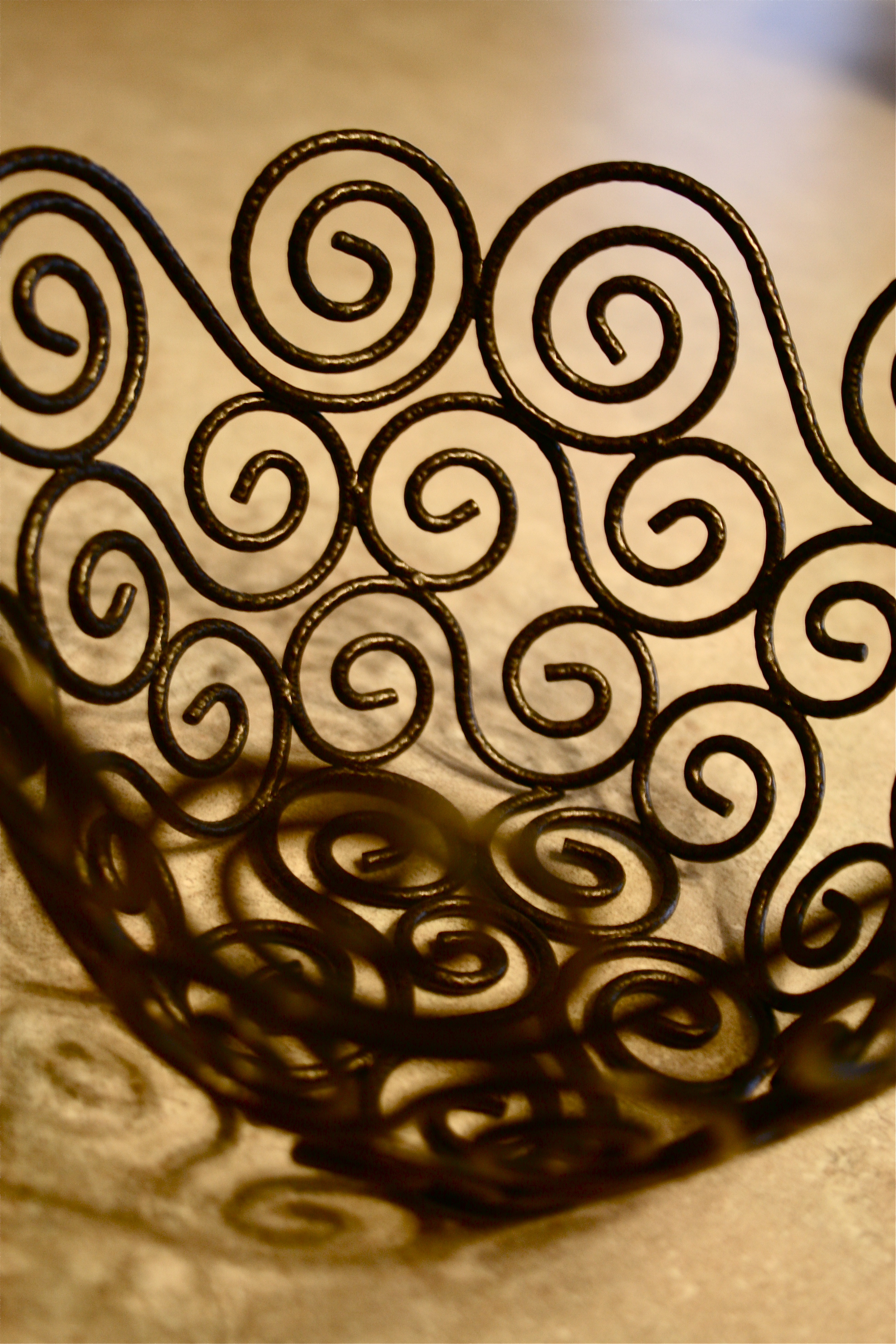 And finally, the green clock is now in the half bath on a shelf (which is also a thrifted treasure). It may find a different home after we tackle the half bath next weekend…
He's staying exactly the way he is 🙂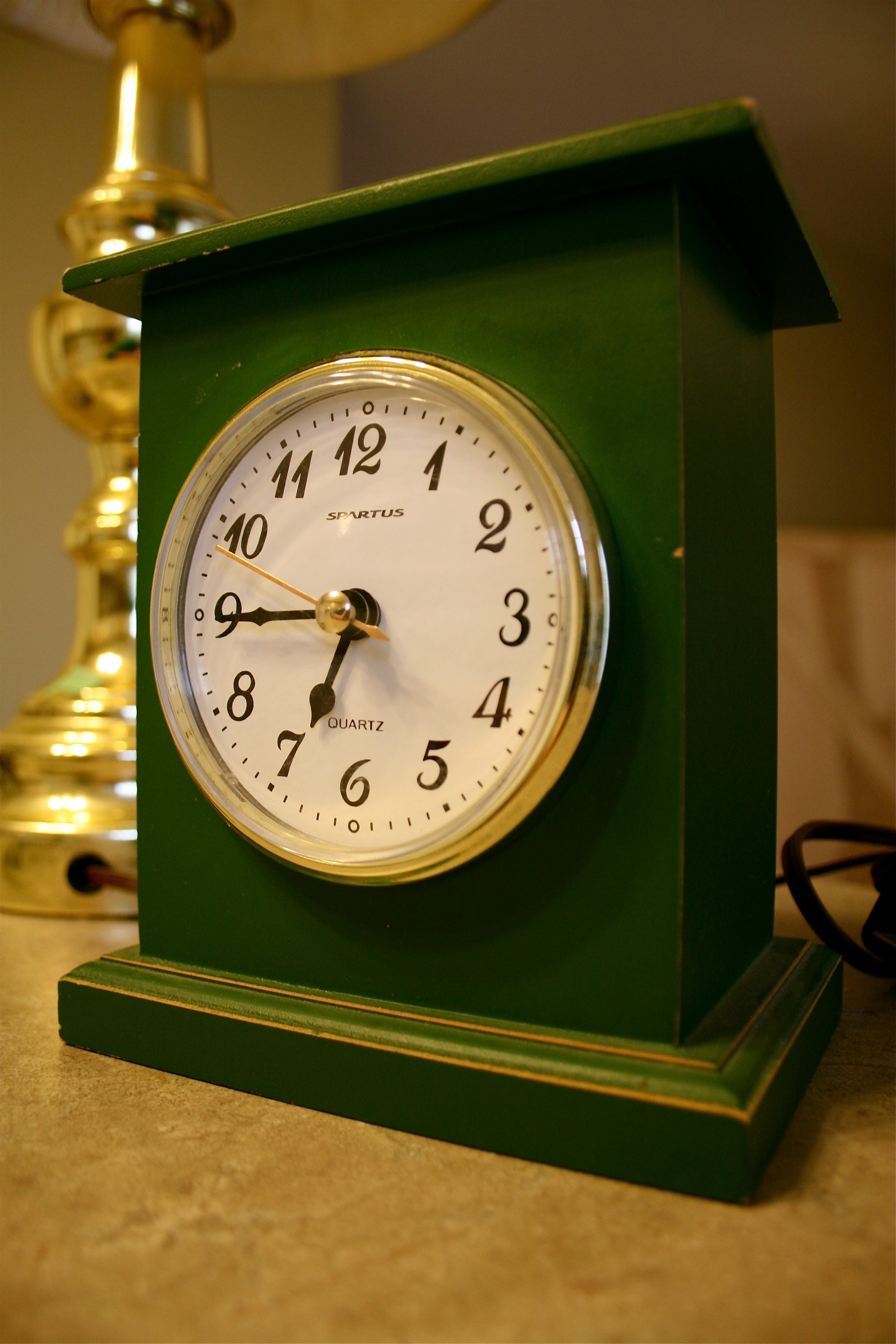 I'll share more photos once everything is revamped and in its final spot. All-in-all, I think it was a nice little impromptu thrift trip! I've had my fix for the week…
(Well…until tomorrow when we go to Estate Specialist to continue our hunt for the perfect mid-century sideboard for the TV 🙂 )
This weekend's To-Do list:
Start/finish the chalkboard paint calendar in the kitchen (first mentioned here)
Trim up, paint and seal the "faux spokes" on the clock in the living room (talked about here)
Go to Lowe's to pick out some possible paint colors for the half bathroom makeover
Extra Credit:
Spray paint the new lamp! (UPDATE: Done! Click here to see how it turned out)
Find a new lamp shade for him too
Buy the most perfect, dream-come-true, it-was-just-waiting-for-us 1970's sideboard from Estate Specialist (yeah right…) (UPDATE: Found this too! Click here to see what we picked up)
Before I go, I wanted to show you what John's idea of kitchen island, counter-top photo shoots entail: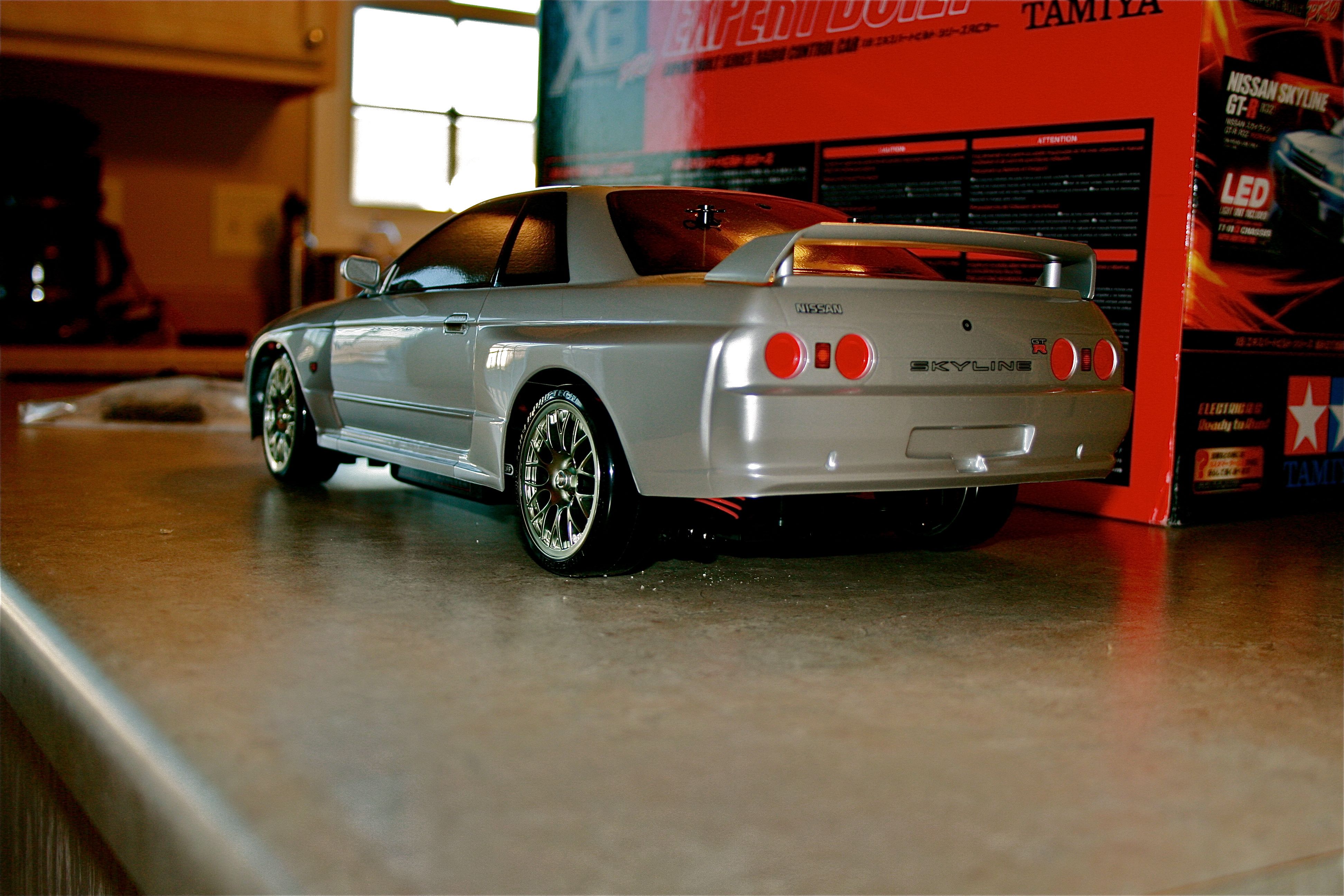 I like to photograph lamps and bowls and he likes to photograph his new RC car 🙂 I definitely win bragging rights though since my spread only cost $18 and his cost over $200!
Hope everyone has a great weekend full of successful projects <3