As promised, the new entryway setup is back in the spotlight now that it's since been outfitted with its art collection! Here's a reminder shot of what it looked like with newly painted frames but empty of color and pattern…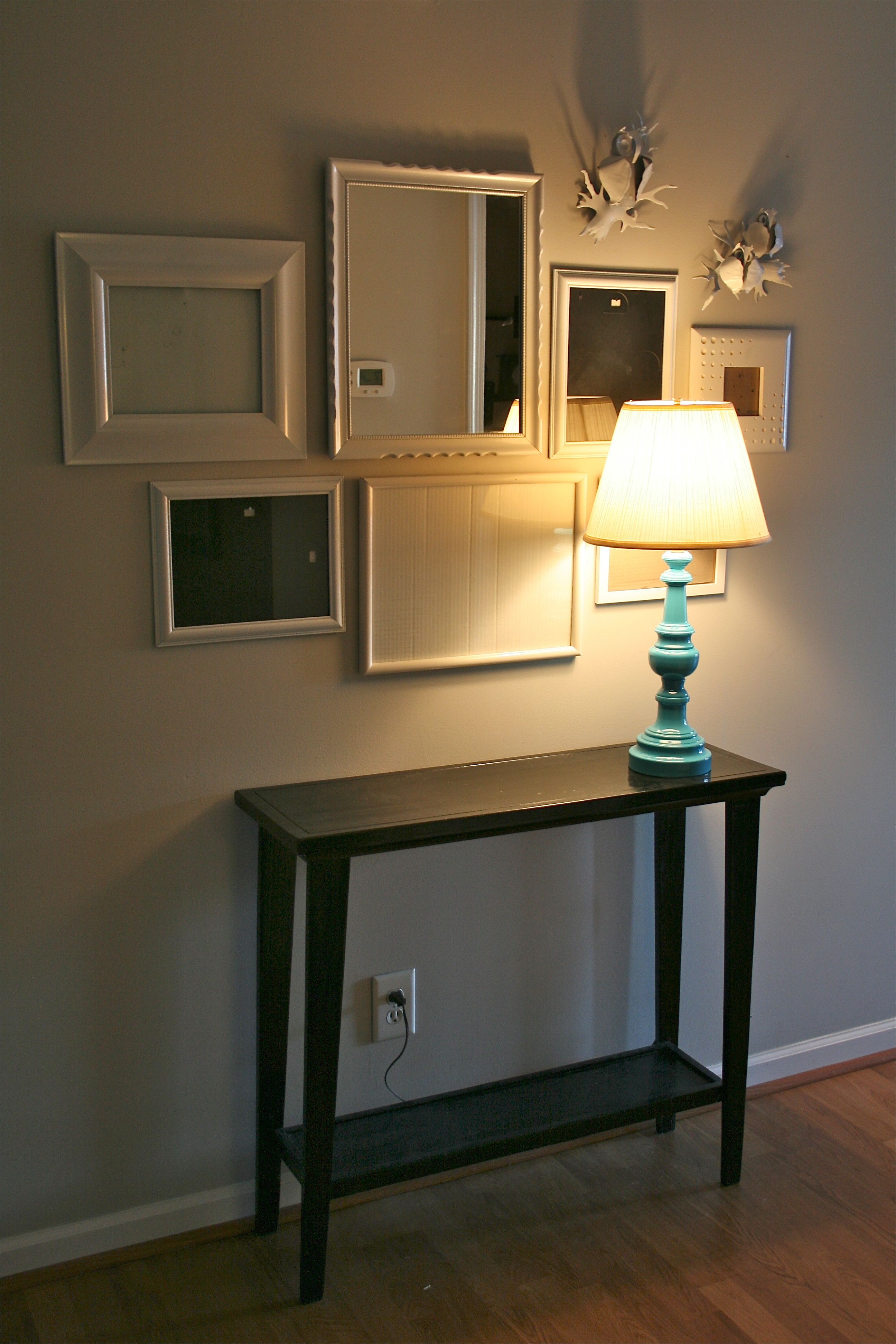 I wanted to do a pretty understated collection of prints for these frames – I didn't want ALL of the attention on this space of the room since the rest of the living room is the main star of the first floor. So I decided to simply Google-Image some yellow and silver patterns along with a bird or two and the initial "W" (since both of our last names happen to start with the letter).
All inspiration is still coming from the new pillows: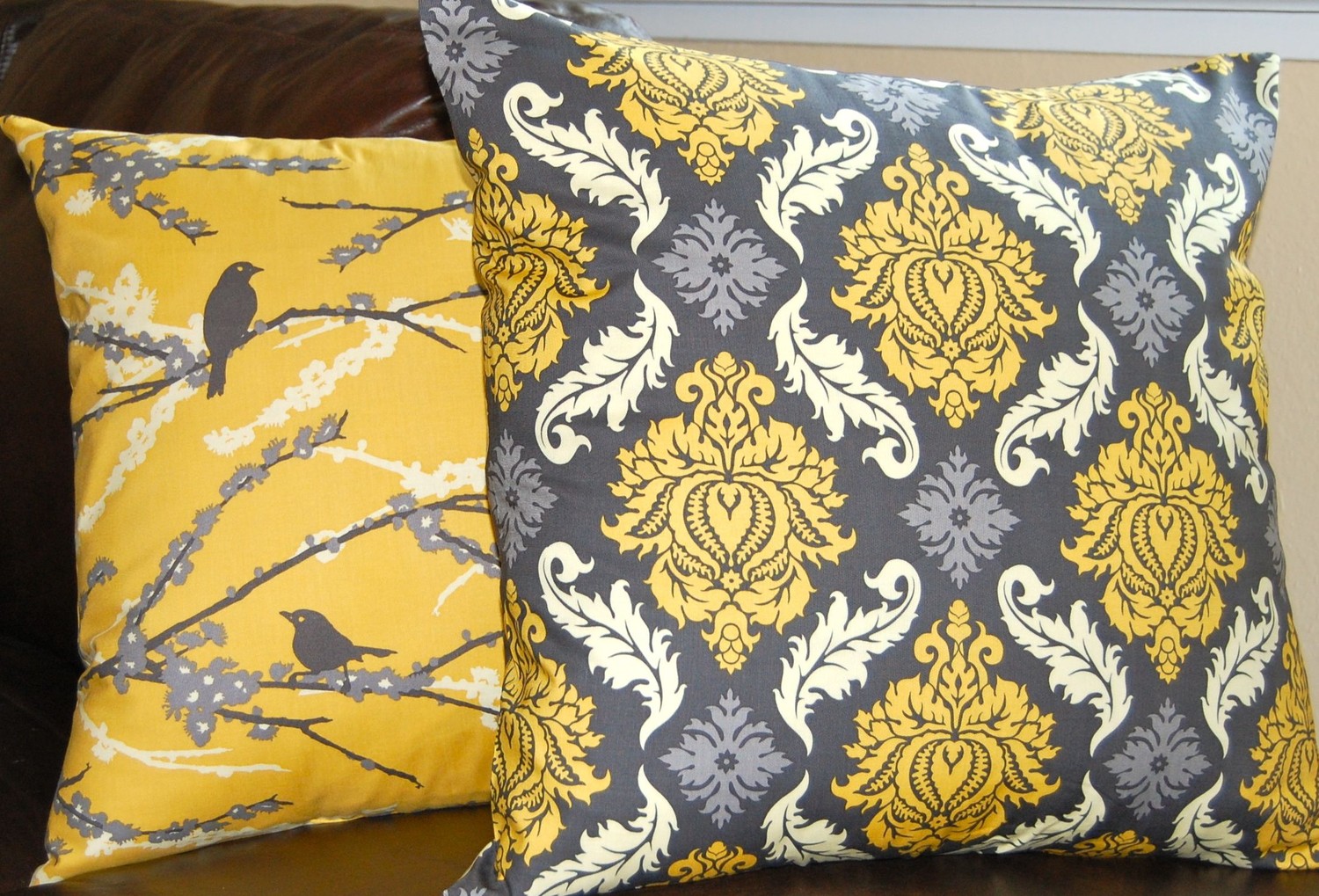 So this is what I came up with: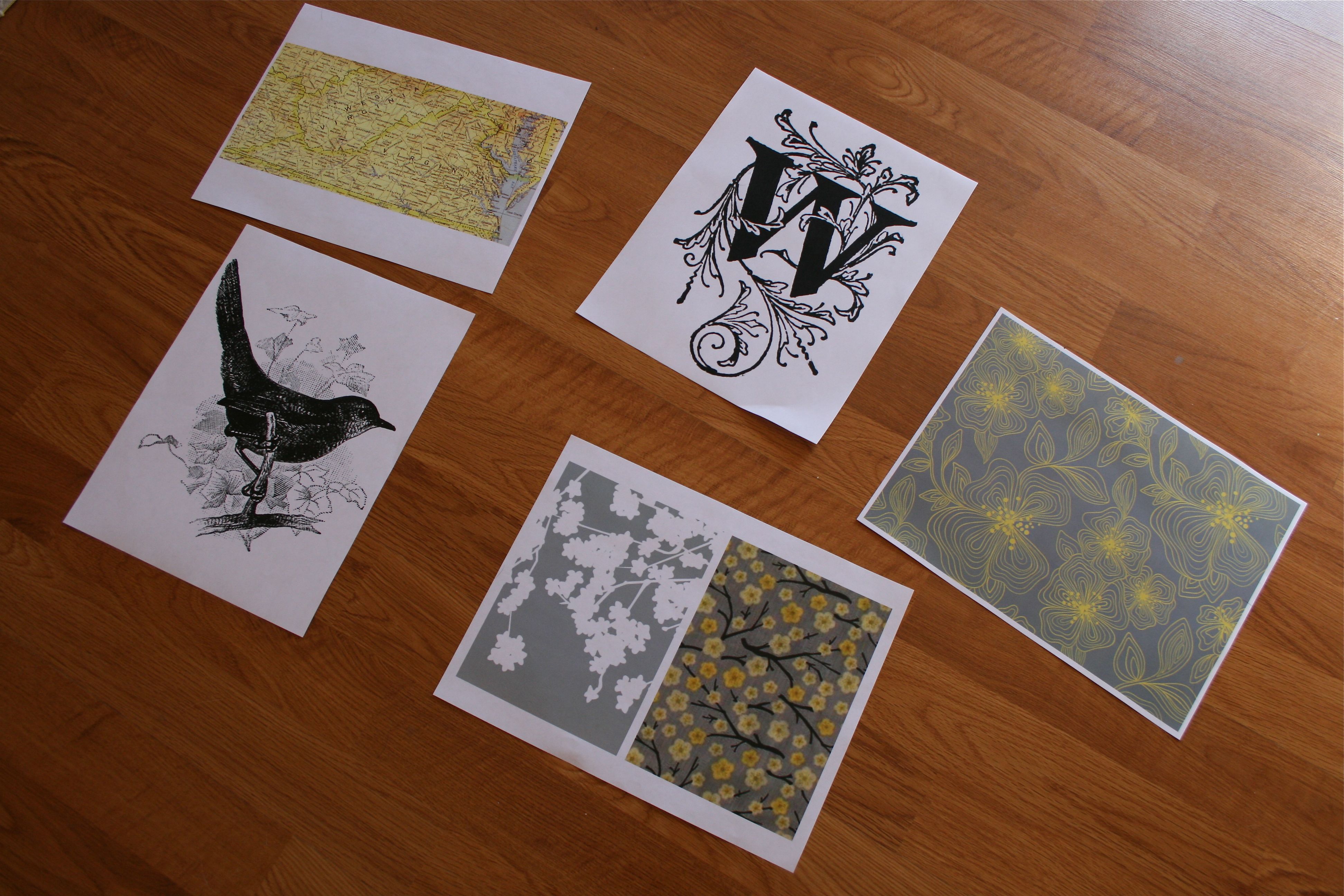 A Virginia map (for our birthplace and residence of course!), a "W" that mimics the vintage pattern in the pillow, a few flower patterns and a bird. I liked this particular image of the bird because it's sort of sketchy, like it was taken from a book on bird species. It's a more sophisticated look compared to the cartoon-ish birds I'm usually drawn to.
Here's everything in its final home 🙂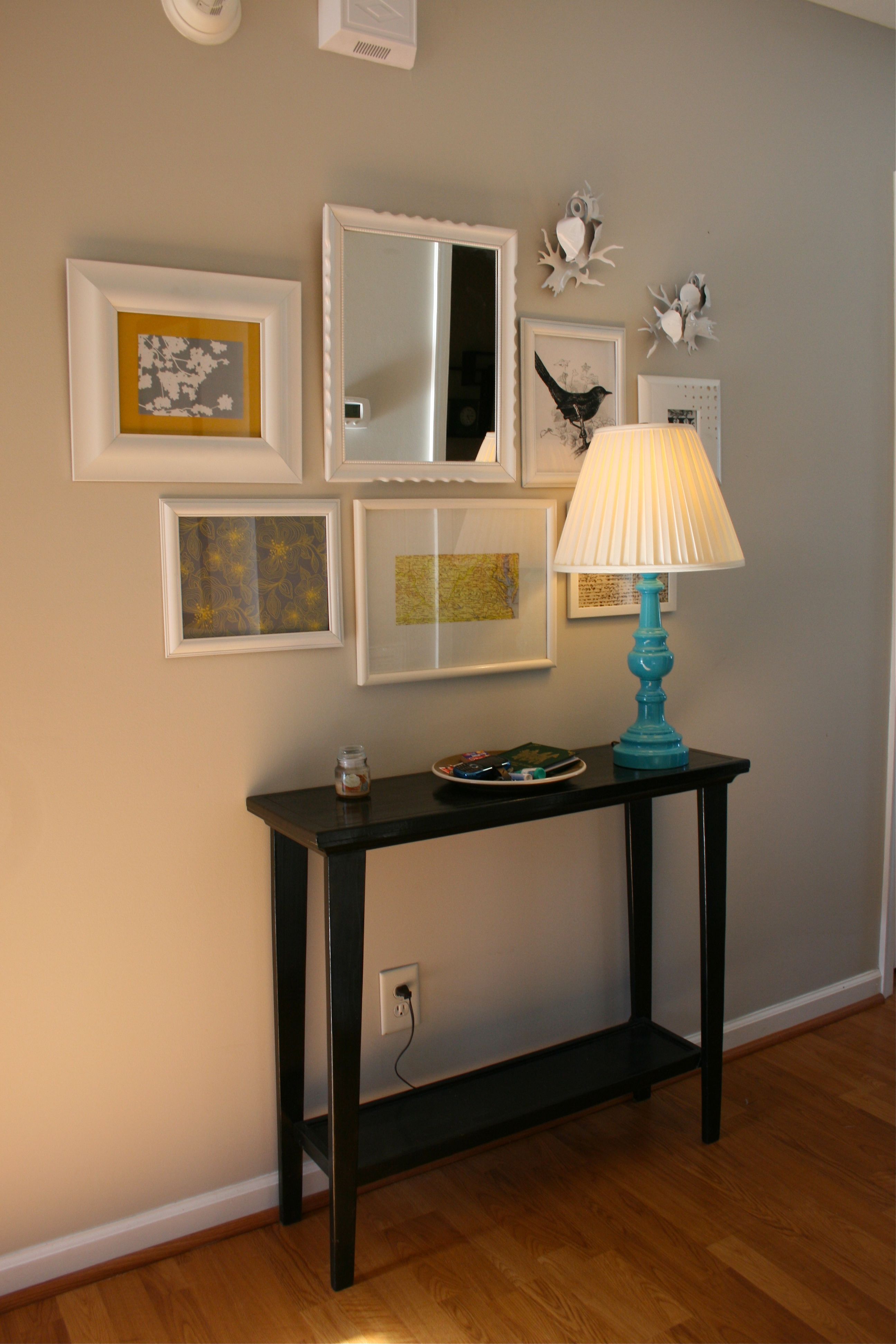 Oh, and did you notice that I DID end up changing the lamp shade?
Old, very traditional version: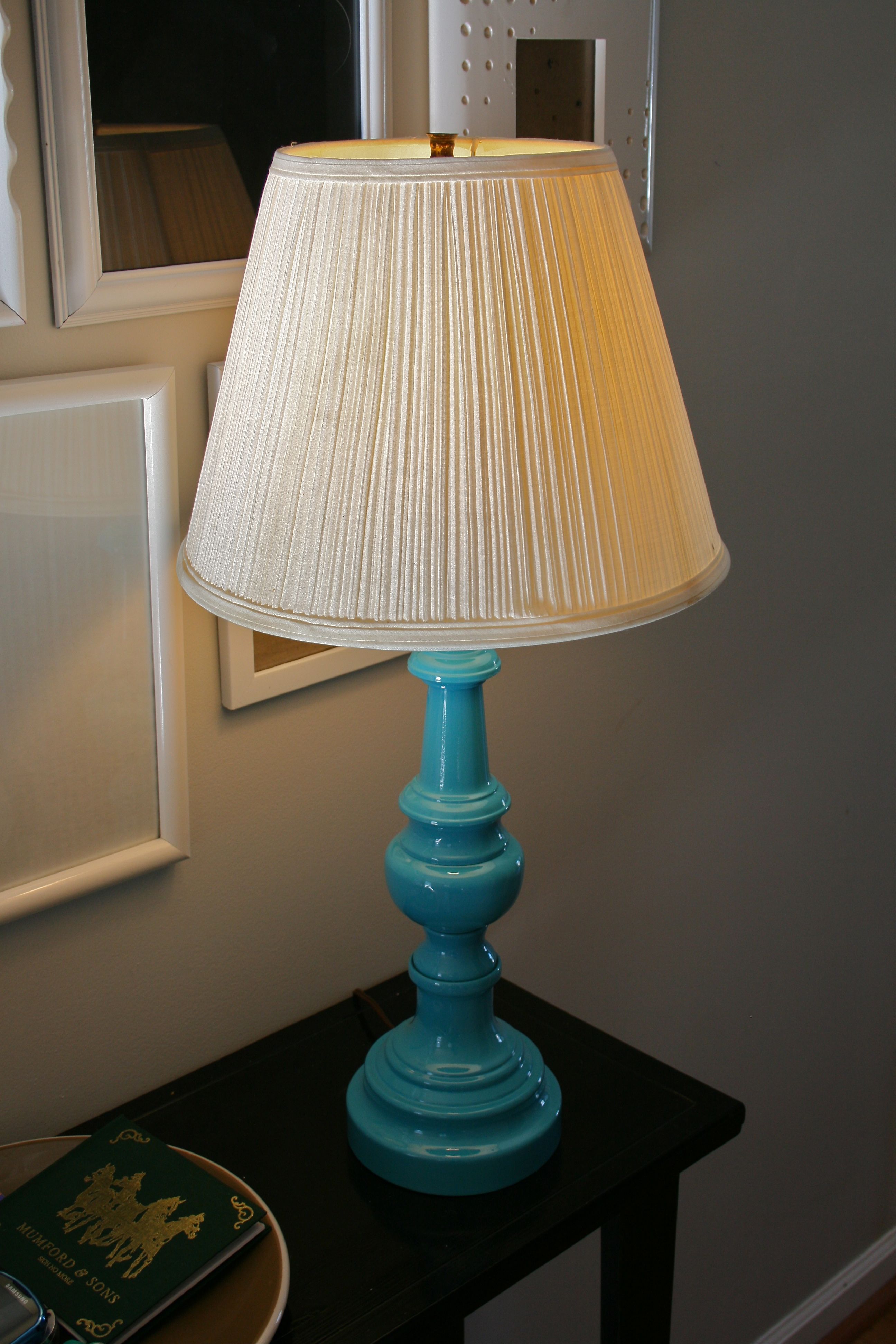 Newer, modern-take-on-traditional, pleated version: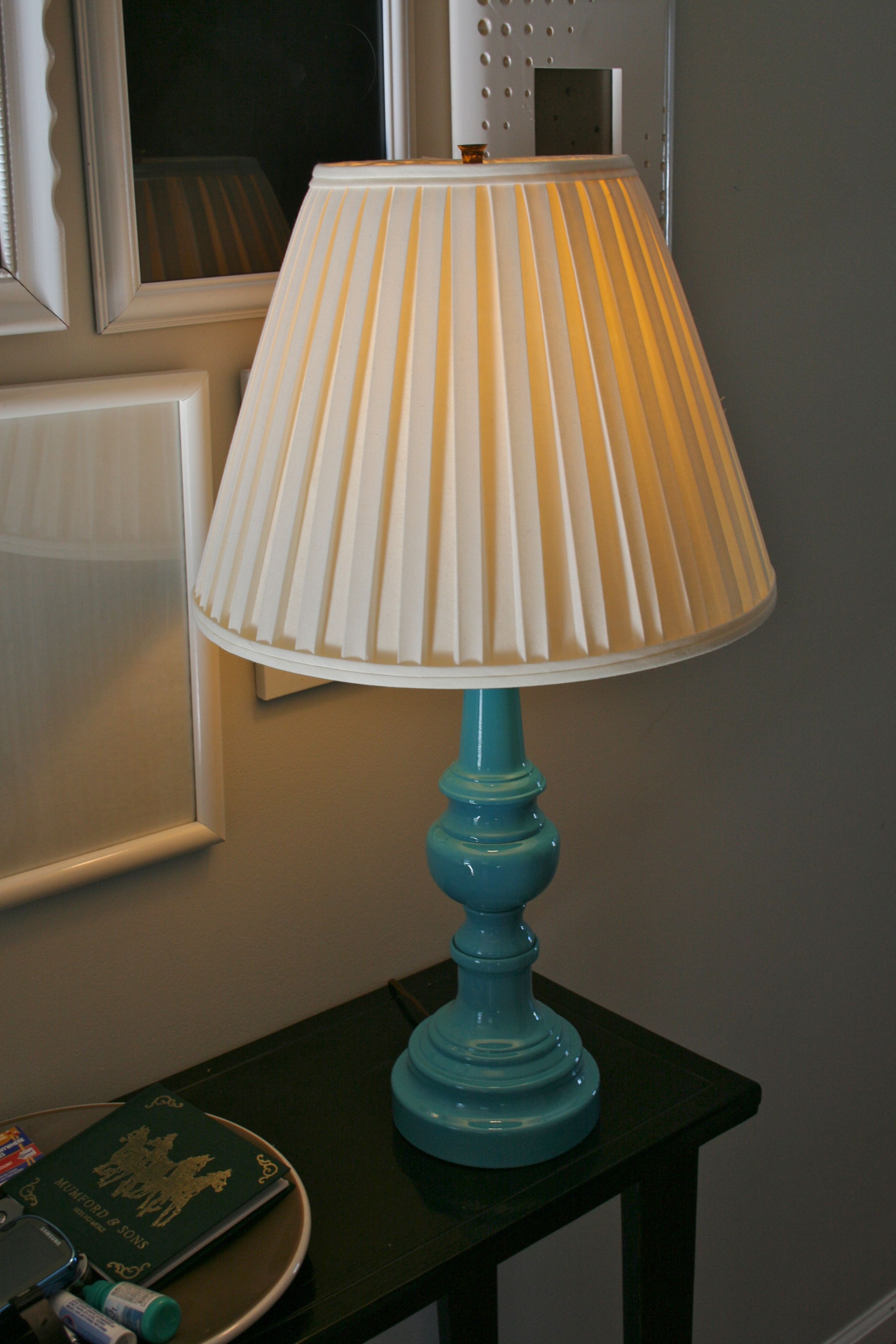 I found it in storage in my closet too (must have come off of a past revamped Goodwill lamp), so it was FREE! Gotta love that…
But back to the big picture! I'm loving the subtlety of the collection and the color combo. When John and I finally kicked back to watch some TV last night, neither of us could help our eyes wandering over to the new entryway.
(Try to ignore the huge empty frame in the picture below…Haven't gotten to that quite yet!)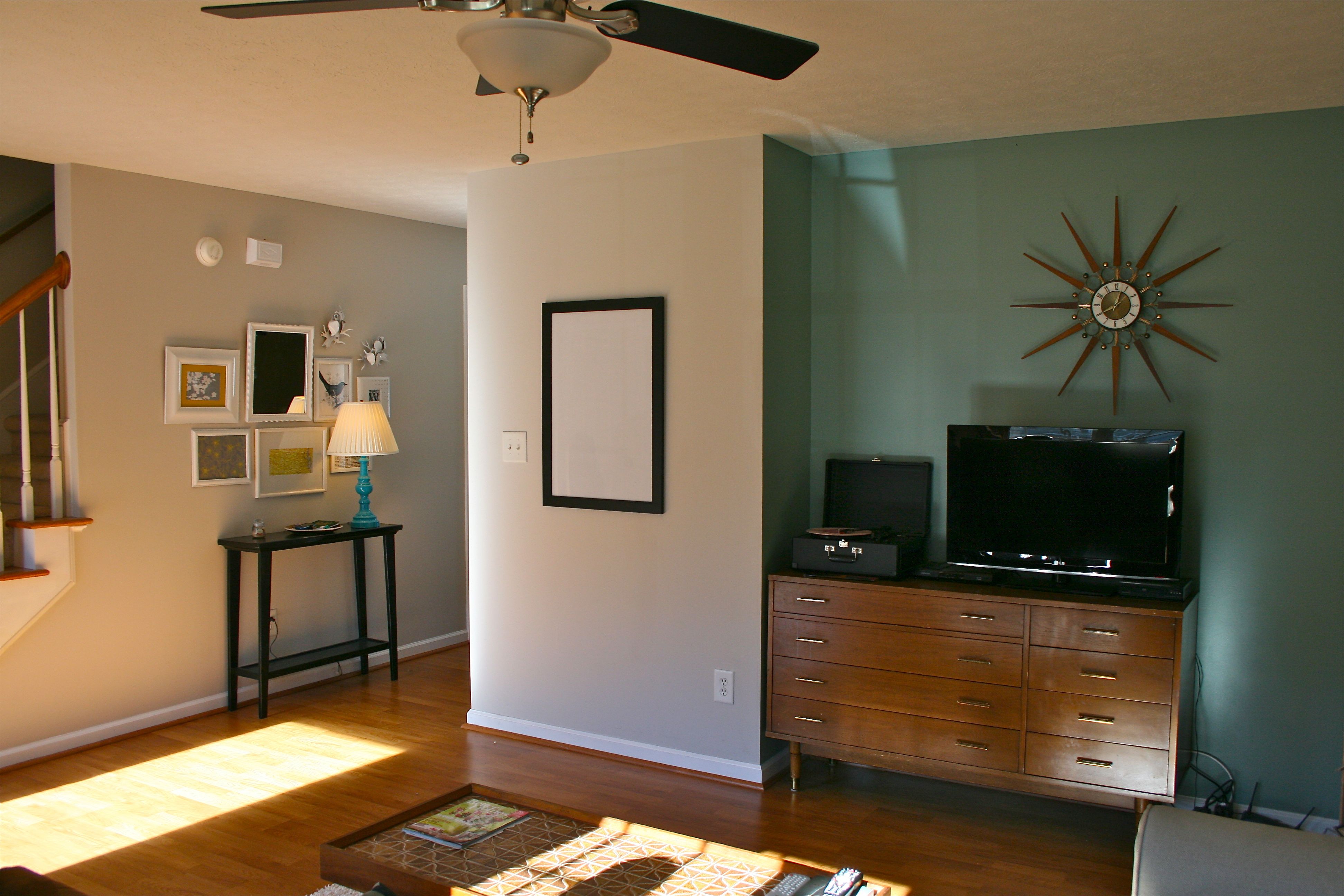 In my opinion, when you can't help but gaze lovingly at a space in your home, that's when you know you did something right 🙂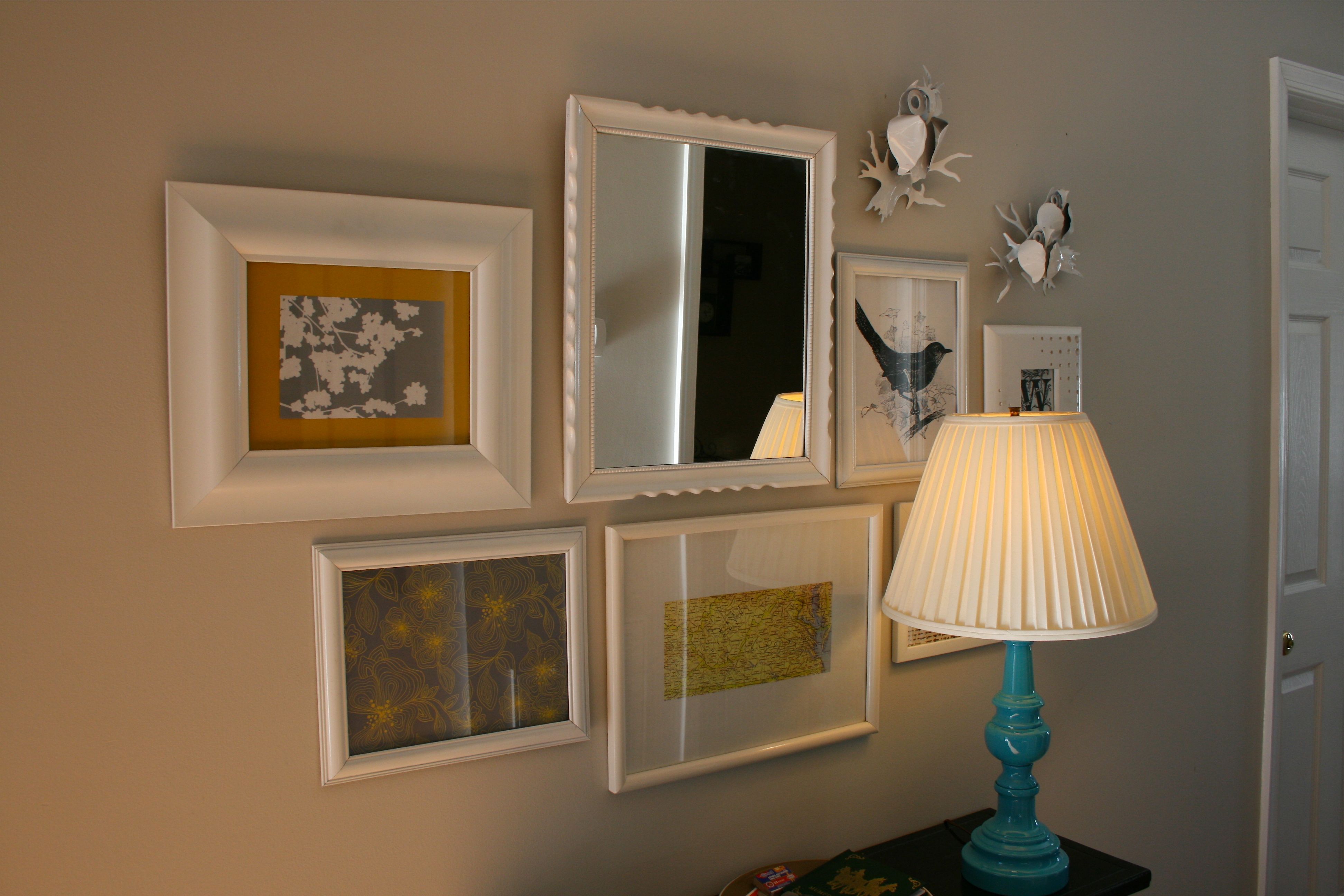 Hope you enjoy the view of our $33 DIY redo too!