A little known fact about me—I rode horses for years as a kid and later as a high school student, and was actually on the equestrian team in college (the little detail that it was just that one semester is beside the point). In short, I'm a big fan of all things "horsey," so the Kentucky Derby is one of the few sporting events that I'd love to attend one of these days.
Since, sadly, I'll be parked right here at home come race day this weekend, I decided to make the most of the long-distance occasion by coming up with a DIY fascinator—still showy, but demure enough for a humble viewing in our pint-sized home (rather than those massive open air stands).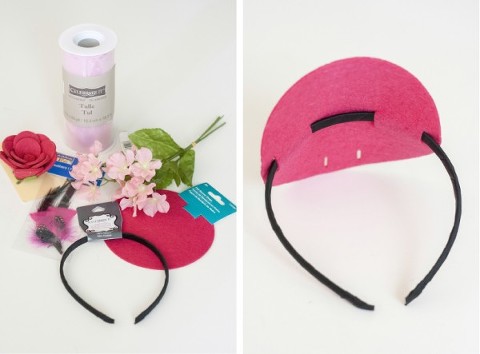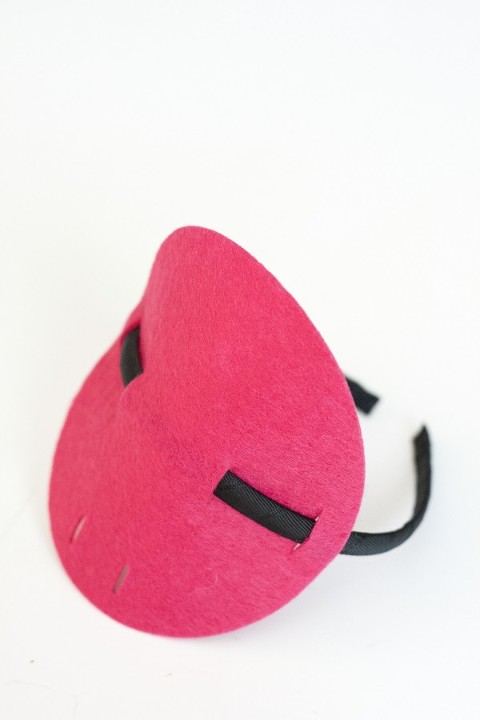 To make your own DIY topper, you'll need a felt circle (mine came pre-cut with holes at the top for a banner, although I ended up cutting new ones of my own), a headband, scissors, faux flowers, feathers, floral pins and tulle. Start by attaching your felt circle to the headband. To do so, snip little slices every couple of inches across the center of the felt, then slip your headband up and over the linear holes.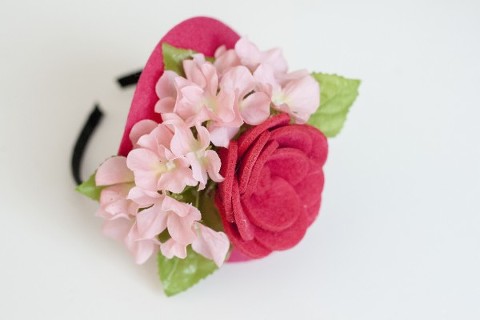 Then add your flowers with the help of floral pins (think: pinning a boutonniere). With the flowers in place, you'll then want to add the feathers. These are imperative to give the fascinator a little bit of height, a lotta bit of movement and TONS of sass. A length of cut and bunched pink tulle tucked under the silk petals and held in place by pins finishes the DIY hat right off.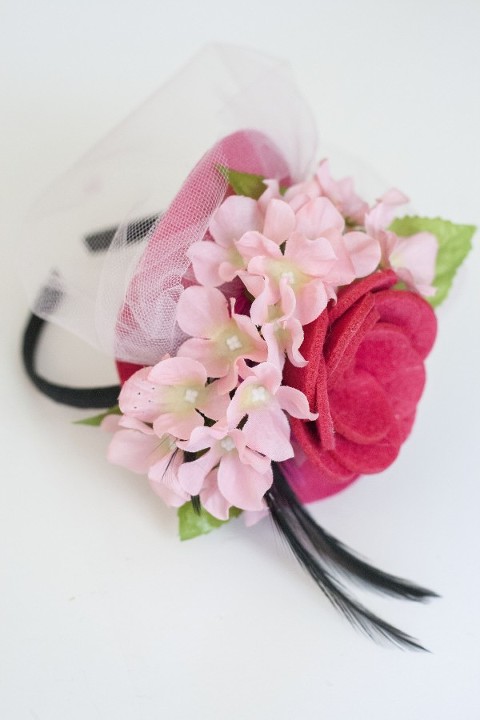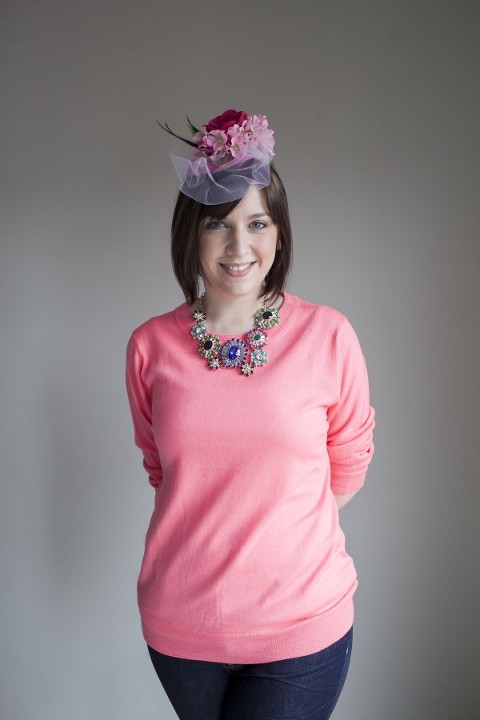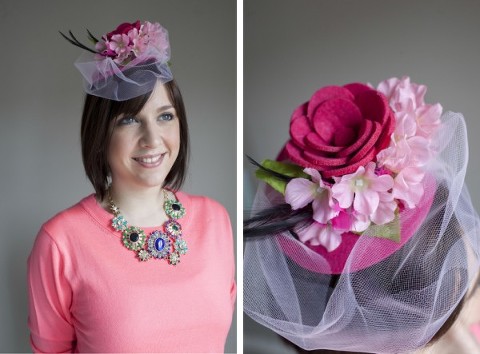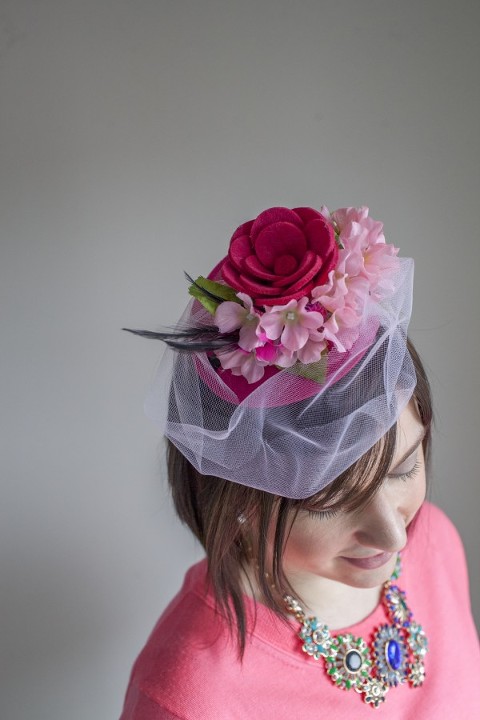 Want another way to celebrate the big race in big style? Try a big hat! I put together an exclusive wide-brimmed beauty for eHow, and you can read up on the full tutorial right here!
P.S. The winner of the Belvedere Designs $50 credit has been announced!! Was it you? Find out.