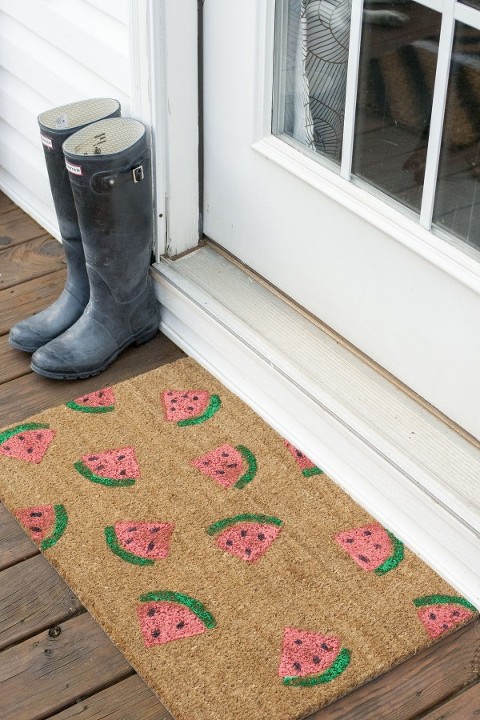 This week on eHow, I came up with not one but TWO projects to celebrate the very best of summer. The first is my DIY hand-stamped watermelon welcome mat, which admittedly was a bit of an experiment in my abilities and in the possibilities of paint. In order  to recreate the shape of tiny watermelon wedges, I used a $2 all-purpose sponge cut to shape with scissors. I don't think anyone was more surprised than me that this worked like a charm!
To get the rest of the details, hop through for the full tutorial on eHow here, and stay tuned later this afternoon for a second summer-tastic project that will especially excite my color- and pattern-loving readers. See you back here at 1:00 p.m. EST!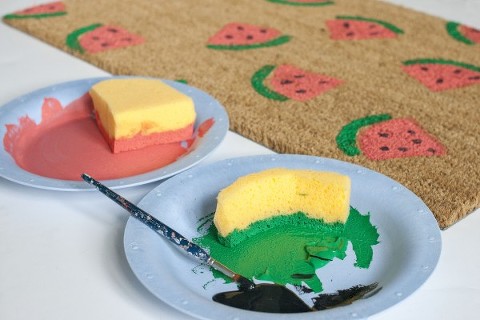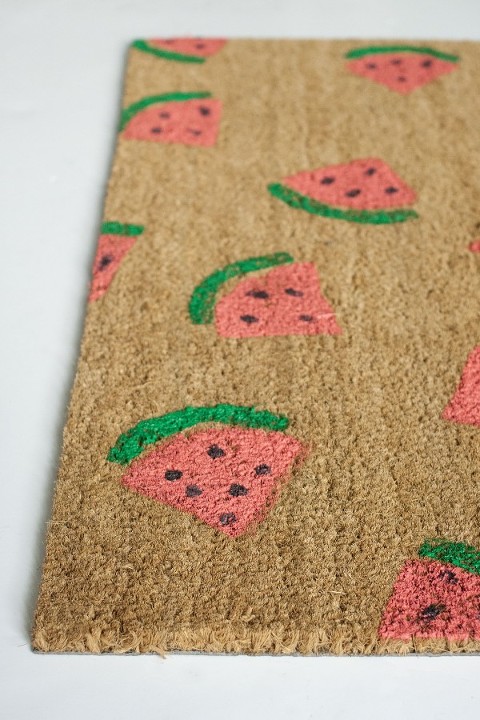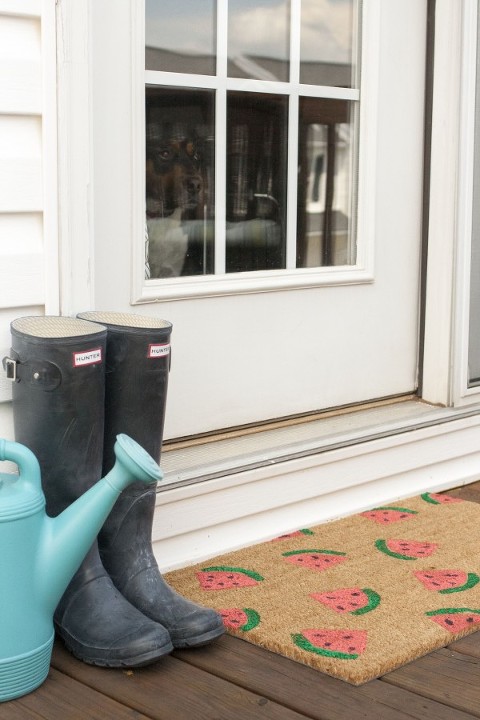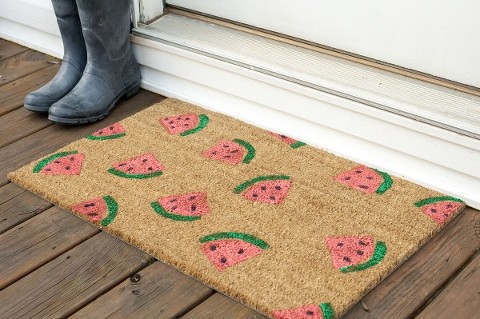 P.S. In case you've been following along on social media, our 14 Days of Love giveaway event is still going strong! We're into our final week of blogger giveaways and today, you can click through to Living on Love for your chance to win Freshly Picked Moccs and a Solly Baby Wrap. Good luck!