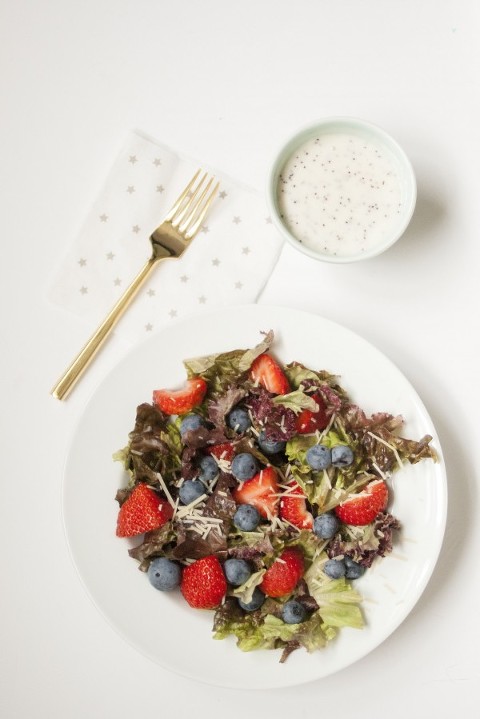 *This story was originally featured on Glitter Guide. All words and photography are by Carrie Waller, of Dream Green DIY.
Now that the Fourth of July is just around the corner, our thoughts are entirely focused on all things red, white, and blue. Inspired by this classic color combo, we whipped up a simple salad that is popping with patriotic personality! Furthermore, the flavor is out of this world—fresh fruit mixed with hearty greens makes for a weekday lunch that almost feels more indulgent than health-conscious.
Patriotic Berry & Poppyseed Salad
Ingredients:
Handful fresh greens
1/4 cup chopped strawberries
1/4 whole blueberries
1 teaspoon parmesan cheese
1 tablespoon poppyseed dressing
Directions:
Fill bowl with fresh greens.
Add the strawberries and blueberries on top of the greens.
Sprinkle with cheese.
Finish with salad dressing. Stir to combine, and enjoy immediately!