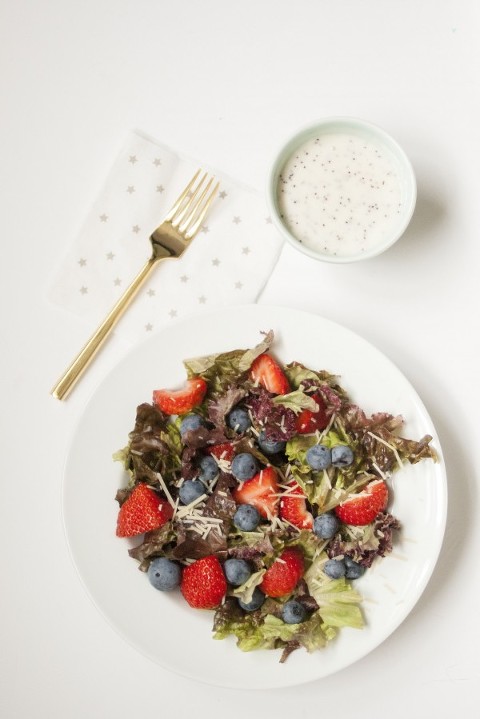 Since finally (finally!) getting back to a routine following whirlwind travels earlier this month and late last, I've decided that I need to make a much more concerted effort to eat better. My go-to when I have these moments of healthy motivation? Salads! I actually looooove salads and so don't need much convincing when it comes to making the carb-less switch. My only gripe is that I never feel all THAT full after chowing down on one.
So I've come up with the perfect combo: my Patriotic Berry + Poppyseed Salad (in honor of the red/white/blue-doused holiday on our horizons) plus a bit of tuna and crackers. It's the perfect summery lunch pairing that doesn't require too much prep, plus it satisfies me until dinner. Perfection…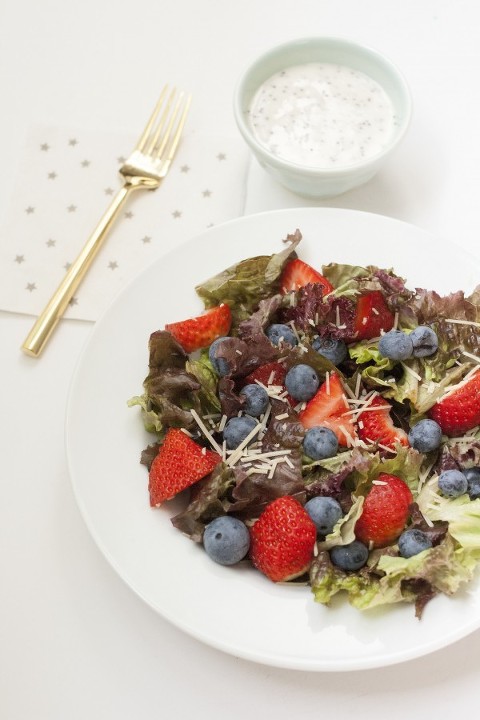 Grab the recipe for my berry infused weekday salad over on Glitter Guide!