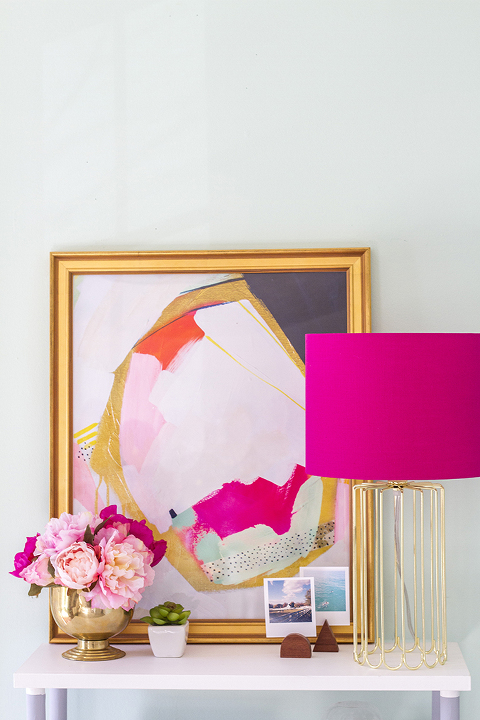 To those of you who might be new to Dream Green DIY, sent over from Michael at Inspired by Charm, WELCOME! I was thrilled to be asked to take part in this season's Blogger Stylin' Home Tours run by Lindsay at The White Buffalo Styling Co., and knew immediately the room that I would be sharing with everyone: my studio. The #dgdstudio—as I have affectionately dubbed it—is the second bedroom in our home, which I have outfitted with my prop collection, craft supplies and office set up.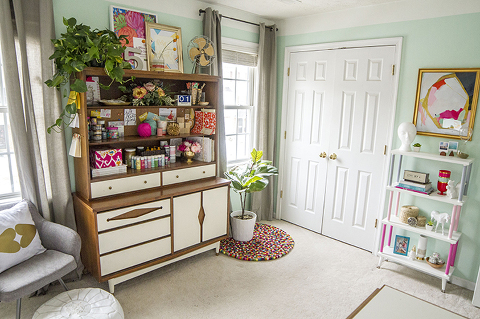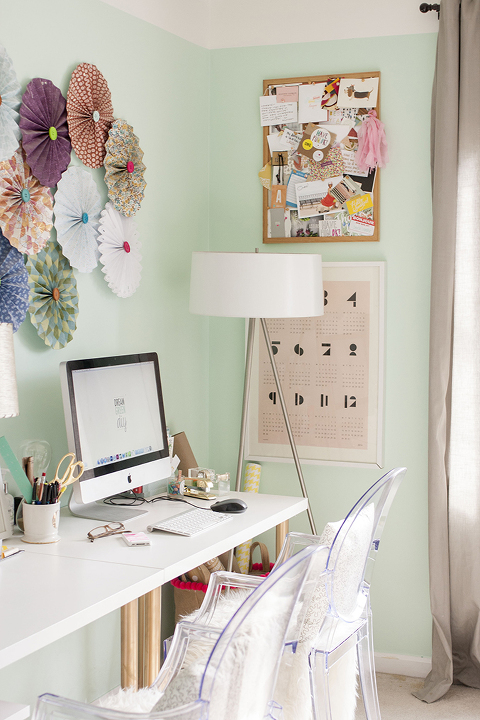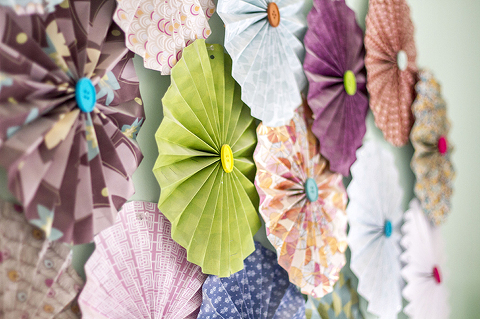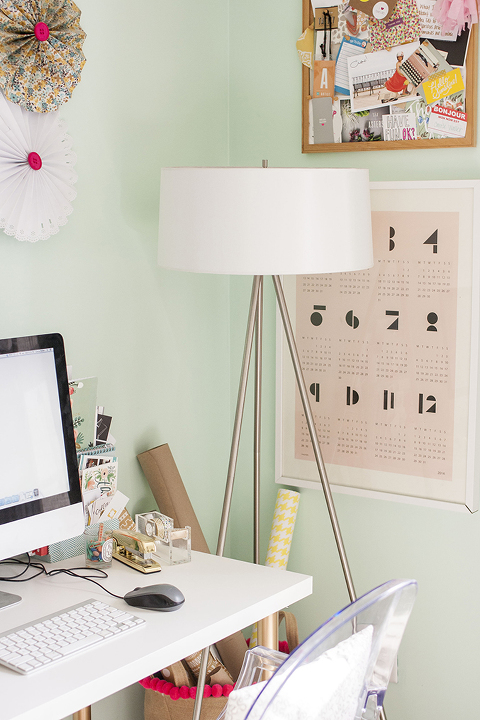 This room is the one that I spend the majority of my time in for obvious reasons, although the main one is a little tough to show you in photos. The light is absolutely, positively magical in this space, and I know it's something I will miss dearly when we move on to our next house. Every day at around 3:00 p.m., the room literally fills with sunshine. I wish that it was something that I could capture in pictures, but you really just have to experience it for yourself. Come on over anytime! I'd be happy to let you bask in it, too.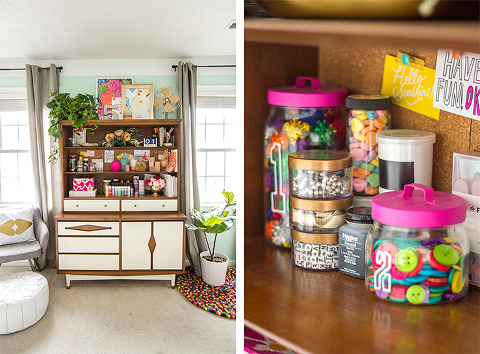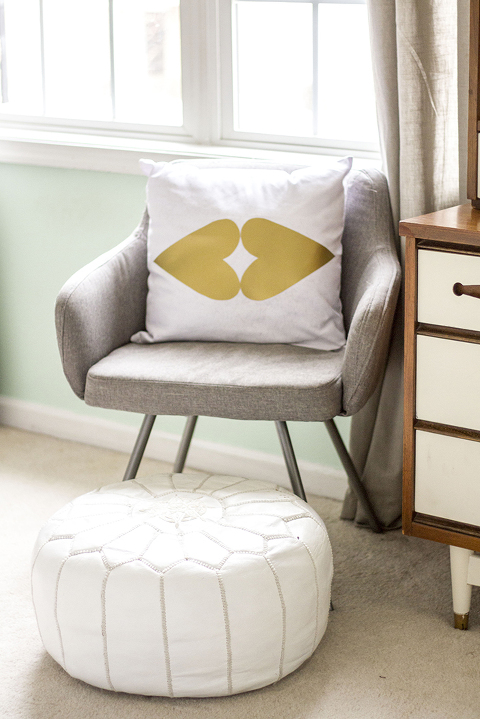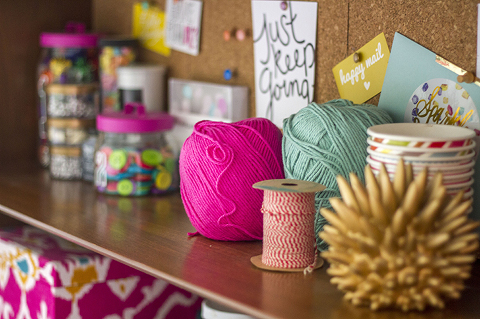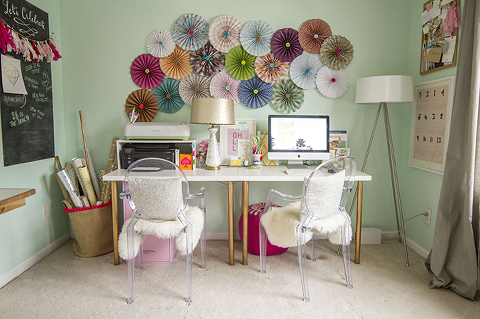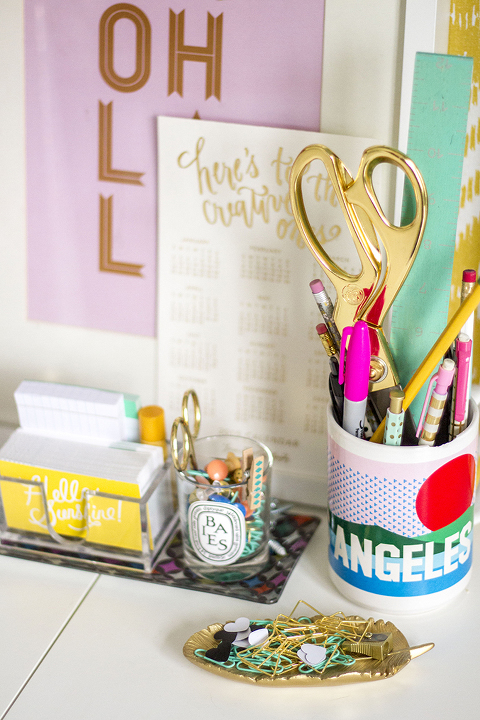 In terms of design, my studio is the most pure representation of my aesthetic—bright pastel colors, lots of modern patterns, hits of hot pink all over the place. It's truly my happy place, and I'm so thankful for my husband who lets me go all out making this room "mine." On a more personal level, I've experienced all sorts of project triumphs (and a few duds, too) in this room. My studio is where all of my big dreaming and scheming happens, and it's a daily cause for celebration. It's most definitely "home" to me.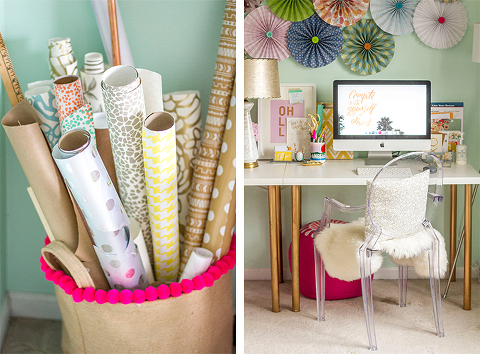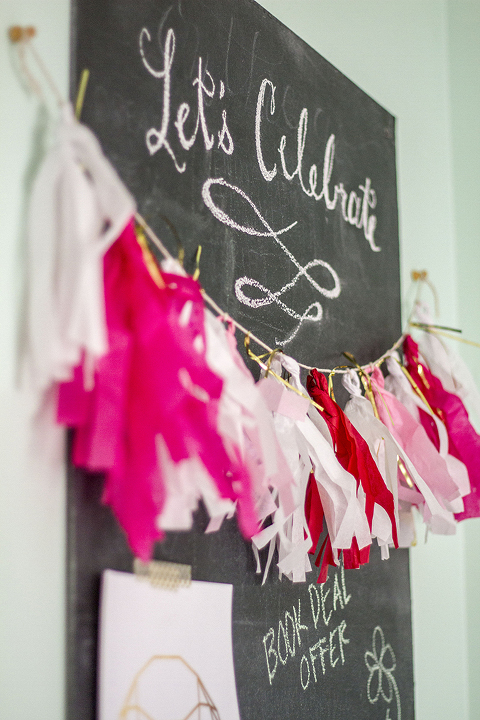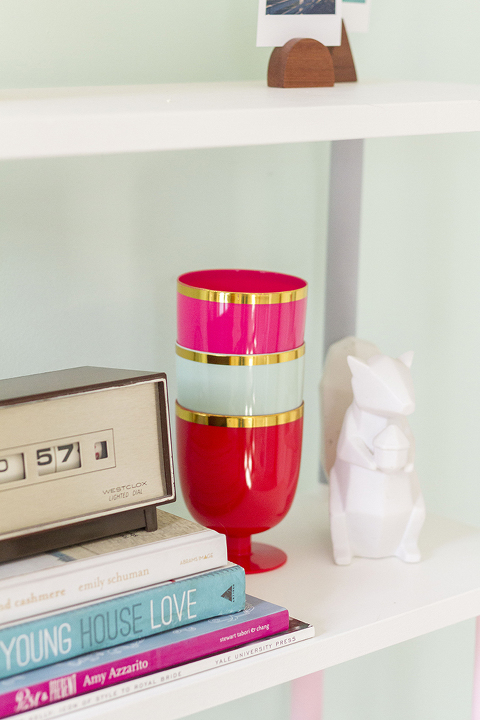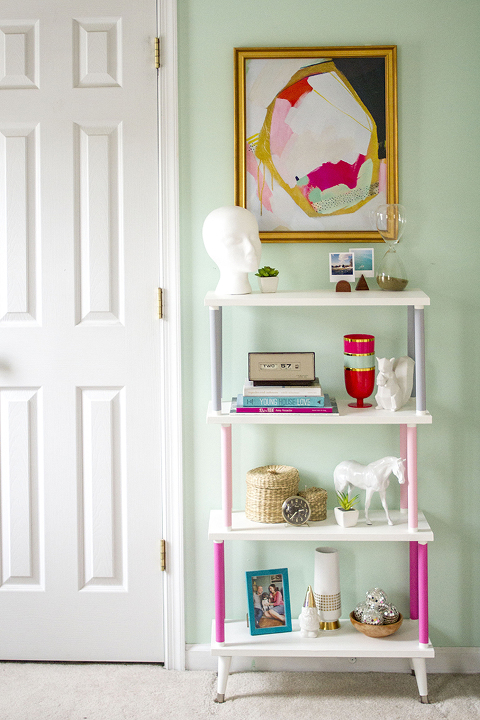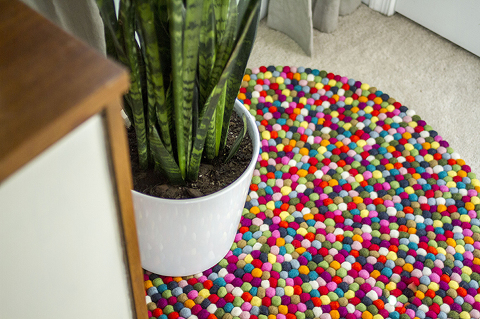 Although your tour of the #dgdstudio is now all wrapped up, don't fret because the fun isn't. Now I happily send you off to my sweet friend Cassie's blog, Primitive & Proper, where you'll get to feast your eyes on her own stellar space. You won't want to miss this one—trust me. Click here to check it out, and thanks for following along with us on this season's Blogger Stylin' Home Tours.
In case you missed the other posts in this series:
White Buffalo Styling Co.
Bliss At Home
The Makerista
The Chronicles of Home
Craftberry Bush
A Place of My Taste
Burlap and Lace
Restless Arrow
Iron and Twine
Nesting Place
Simple Stylings Blog
Cuckoo 4 Design
Avery Street Design
SG Style
Sarah M. Dorsey
My Fabuless Life
House Seven
Dwellings by Devore
Inspired by Charm
Primitive & Proper
Dimples and Tangles
Claire Brody
The Blissful Bee