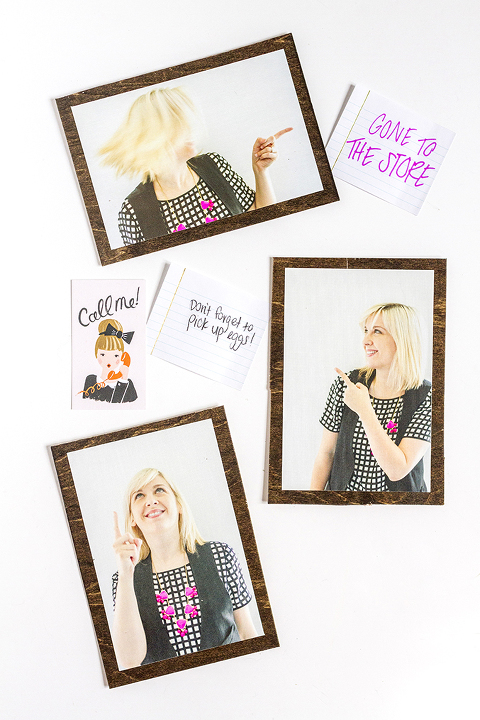 I'm feeling a little giddy and goofy this Monday morning, possibly because I'm still coming down off of the high that was my 29th birthday weekend. My sister came to visit and so I spent the entire weekend at my parents' house so that we could have 48 hours of pure bonding time. It was terrific, and my family COMPLETELY spoiled me for my birthday.
And happily, that goofy mood is perfect for today's DIY project. The idea was to come up with a customized way to add some flair to the notes John and I leave each other on the fridge. You know, things like, "Out to the store," or, "Gone to get coffee"—quick little messages or reminders to keep us both in the know. Well, now those notes have gotten a makeover with the introduction of DIY Photo Message Magnets.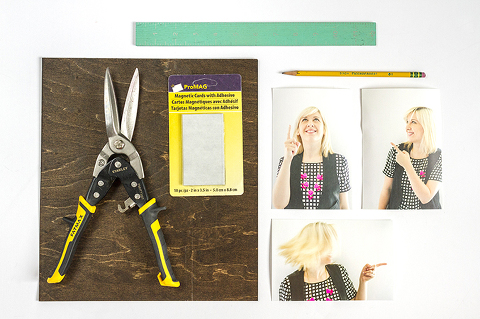 Thin sheet of birch wood crafting veneer (the same thing used for this project)
Stain
Foam paint brush
Utility paper towels
Heavy duty snippers
Ruler
Pencil
Adhesive magnet cards
Although I had envisioned John taking a few portrait photos of his own for this project, the one day that I had set aside for our mini family photoshoot happened to be a not-so-great one for my other half, and try as I might, I couldn't get him pumped enough to point at nothing while standing in front of a white board. So, instead, I chose a few of my own pointy self portraits from the bunch, uploaded them to SnapBox and then ordered three Peel & Stick Fabric Photos. A week later, they arrived and I got down to business.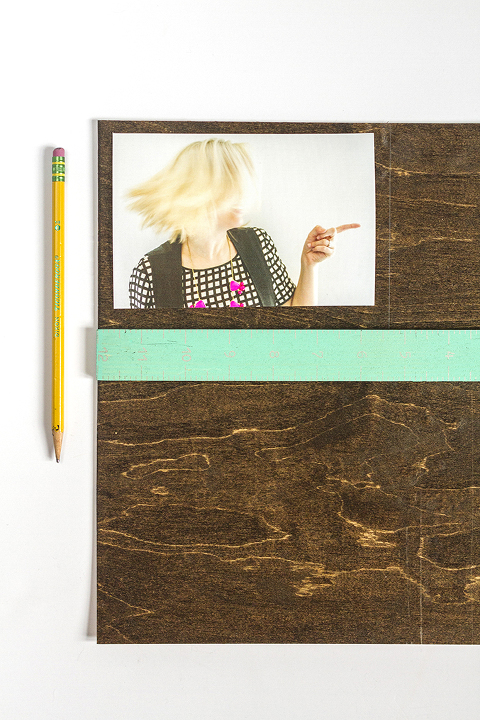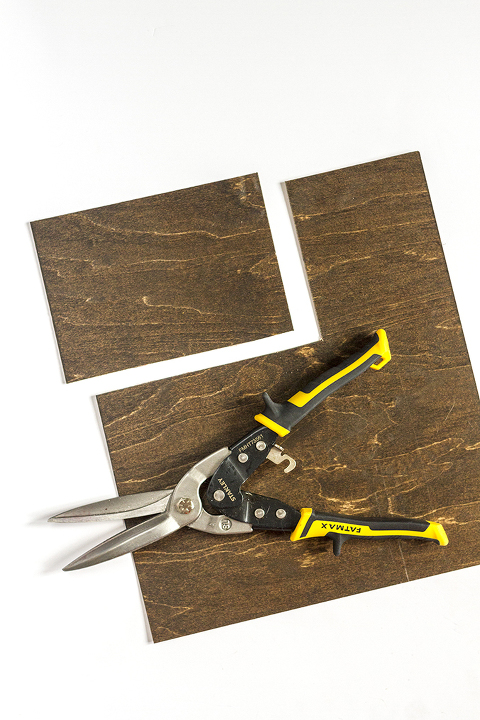 I laid my first photo on the wood veneer (which had already been stained from this project, so you may need to add a staining step if you try this at home—click through to that post for the tutorial on staining), and then used a ruler and pencil to mark where to cut the wood. I left about a 1/2-inch border on all four edges. Then, I used the heavy duty snippers to cut the wood out, and used the cut wood as my template for tracing and cutting the other pair of rectangles from the veneer.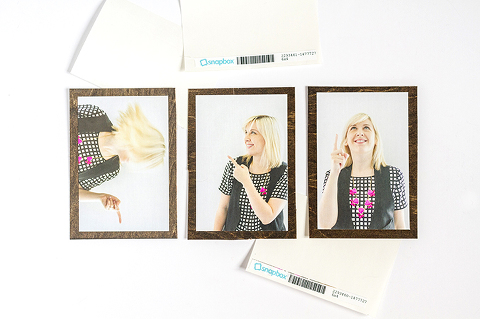 Next, I peeled the paper backing off of the photos, eye balled their placement on the center of the cut wood rectangles and then smoothed them out with my fingertips. The heavy duty linen substrate of the fabric photos is so great because it makes the images durable and easy to wipe down should they get dirty while perched on the fridge.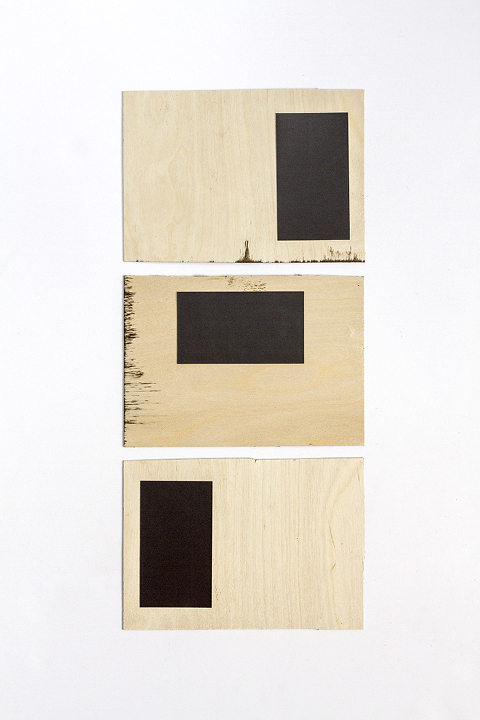 To finish, I flipped the wood over, peeled the paper backing off three magnet cards and stuck those securely to the wood. Since placing my DIY Photo Message Magnets on the fridge (with a pad of sticky notes nearby), they've been great for keeping track of reminders and little silly sayings to brighten our routine throughout the work week. Now my mission is to catch John on a good day so that I can make a set featuring his own smiling face…Stay tuned!