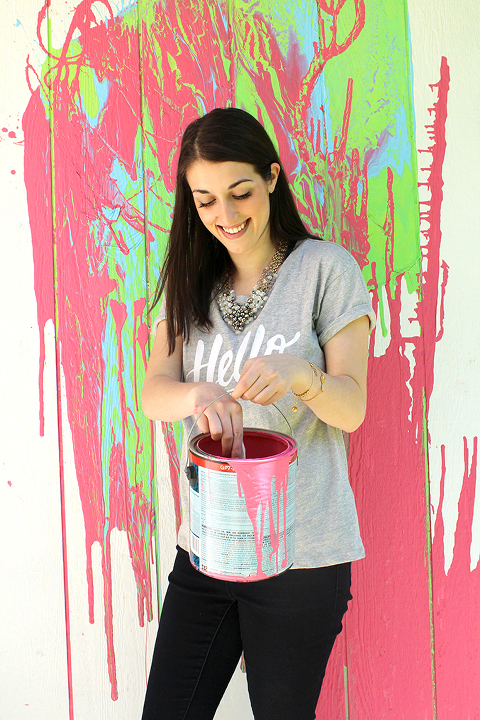 Every now and then I'm reminded of what a small world it is—case in point, my latest creative connection with Alisha Johns, the talented artist and Etsy seller behind lishylishy. When her name popped up in my inbox, I quickly hopped over to her social accounts to see what was up with this new-to-me brand. Suffice it to say, I was blown away to find out that Alisha actually went to the same college as my little sister, and lived just an hour or so away from me while there.
It didn't take long for me to excitedly reply to Alisha, and we started hatching a plan for today's Etsy Spotlight feature. Read on to get the scoop on this colorful, creative artist and find out what it means to her to be a part of the Etsy family of sellers and makers.


When did you start your Etsy shop? Is there a story behind the shop name lishylishy?
I launched lishylishy on Etsy in March of 2014. I had recently graduated with a Marketing degree from Virginia Tech and wasn't able to find a career that was quite right, so I decided to find a way to market my artwork! Since my first name is Alisha, my family and friends have always called me "Lish," "Lisha" and "Lishy" for short. Lishylishy has always been a silly nickname that my mom started, and I think it lends itself really well to my business by capturing the fun, whimsical nature of my brand. It also helps with the pronunciation of my name—it's "lish like fish!"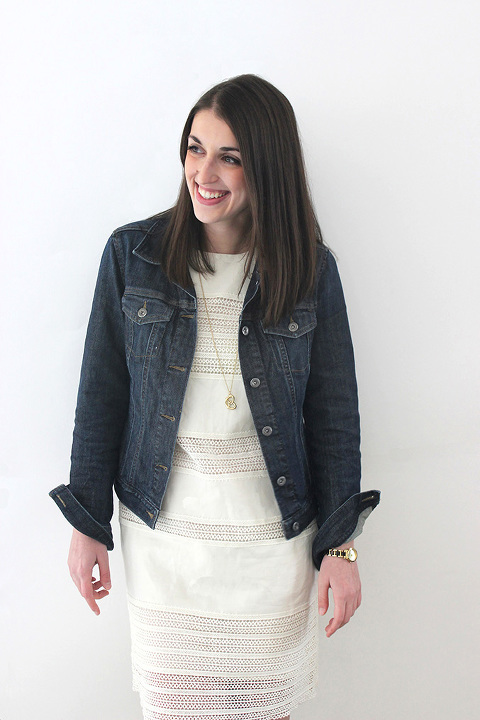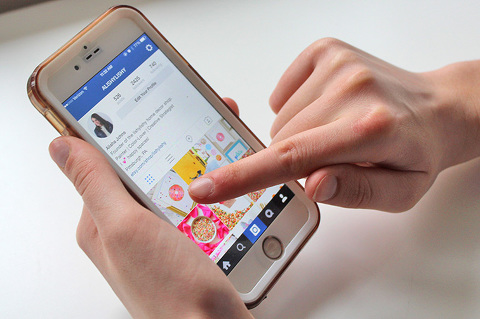 What lead you to start dabbling in painting? When did your designs begin to take off?
My love for painting actually started with a love for pottery! I spent a lot of time in my high school ceramics classroom and always found both wheel throwing and painting my pieces to be a great source of stress relief. In college, I didn't have a wheel at my disposal, but I was able to continue painting.
Once I launched lishylishy, my designs started to take off when I was noticed by Jana Bek Designs & Abby M. Interiors on Instagram. Jana used my cupcake and ice cream cone print in a room design that was featured on the PB Teen Blog, and Abby M. commissioned me for a gold-beaked flamingo for one of her clients. More recently, I submitted my work to BRIKA and they selected me as an artist! My collection will debut on their site this month.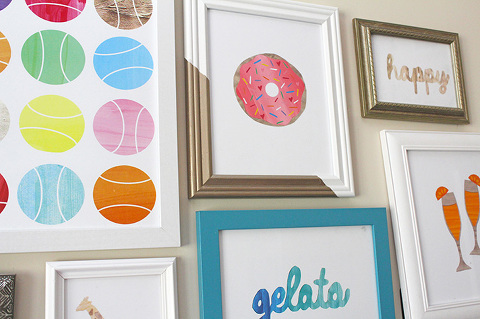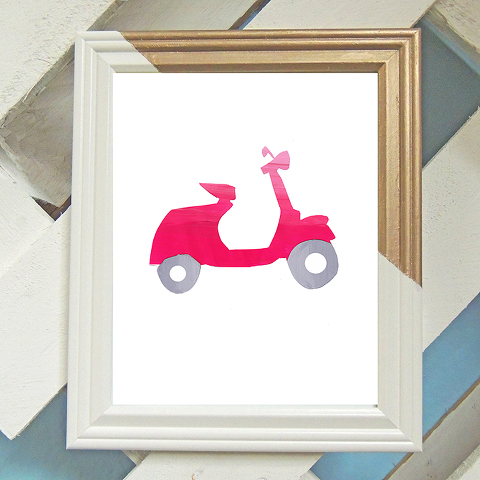 Where do you find your inspiration?
I love bringing color and whimsy to the every day. I've been particularly drawn to yummy sweet treats, like cupcakes, ice cream and donuts, which is ironic because I'm actually gluten and dairy free! I joke that since I can't eat any of these goodies, I resort to painting them! I also draw a lot of inspiration from the colors of Cinque Terre, Italy, which is my favorite destination from my study abroad trip during college.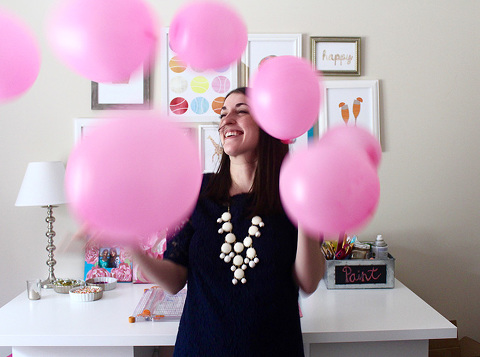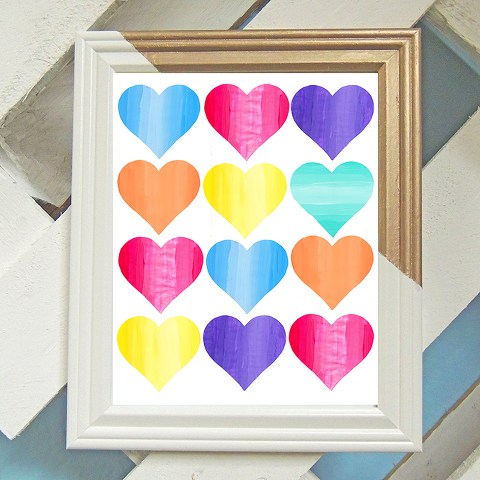 As a small business owner, what are your strategies for marketing? How do you get the word out about your designs/products?
I market lishylishy entirely through Instagram. I've worked hard to organically build a community of like-minded brand advocates, and I partner with bloggers and tastemakers on giveaways and features to further my reach within these communities. I love building relationships with my community members and just about every major opportunity that has come my way has been through Instagram!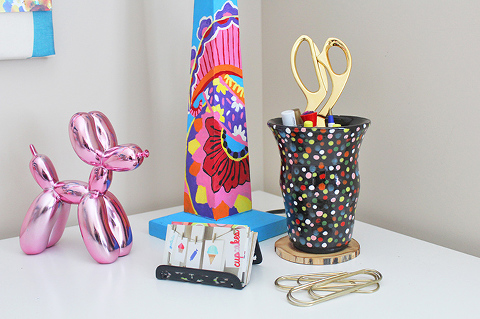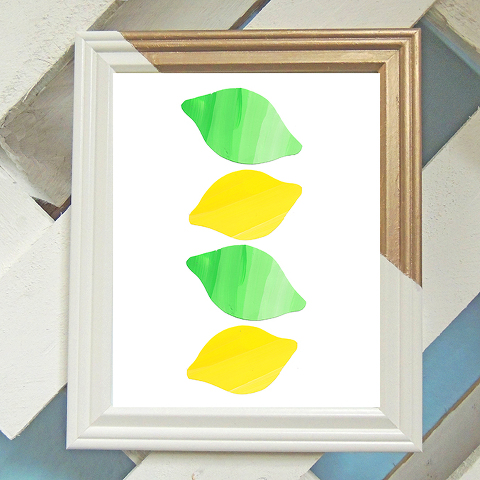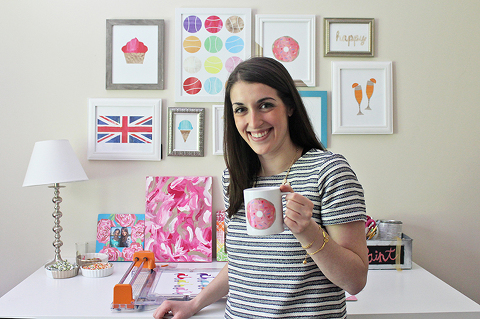 What do you wish you had known before starting out as an Etsy seller? What's your biggest takeaway? What piece of advice would you offer to new sellers?
I wish I would've trusted myself and my brand enough to reach out to retailers sooner! There's so much potential when you put yourself out there and share your line. Don't be afraid to ask for feedback and be sure to follow up—people may surprise you! I also would encourage new sellers to invest in packaging—it is a great way to differentiate your products, build your brand and encourage repeat purchases.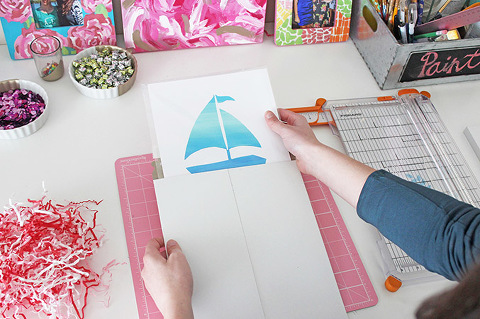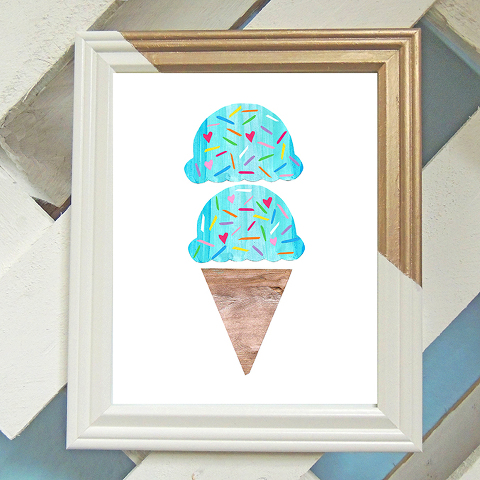 What are your personal favorite Etsy shops? Name your top three.
I've connected with all three of these women through Instagram, and am continually amazed by their creativity!
(photos by Carly Johns)