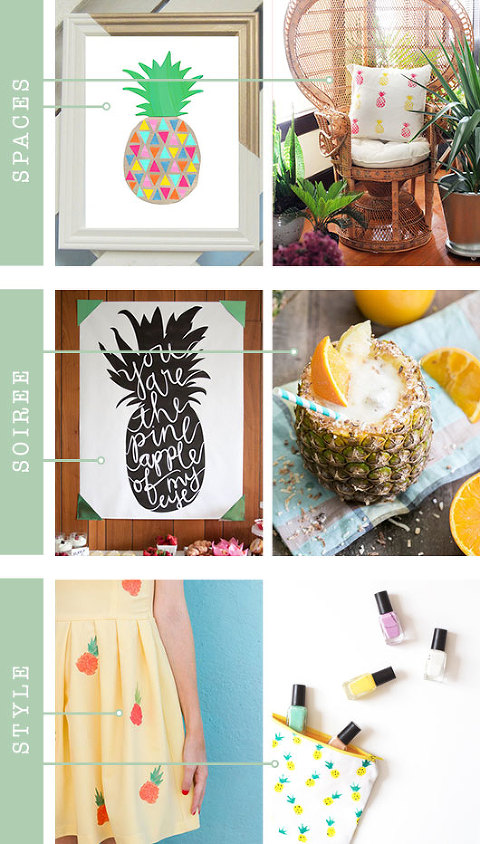 Spaces: lishylishy | I Spy DIY
Soirée: The Alison Show | Sugar & Charm
Style: Studio DIY | The Lovely Drawer
Sadly, imminent thunderstorms have delayed what was supposed to have been a fun photoshoot day with my friend Liz, so I'm stuck inside thinking about how I can flip my crazy schedule upside down to accommodate the weather. On the bright side, the Spaces + Soirée + Style post that I had on the books is still going on as planned, and I'm particularly infatuated with today's subject—pineapples. Nothing screams summer more in my book, and I'm so beyond ready to break out all of the pineapple cardigans, tanks and dresses that I snatched up last season. What's your favorite spring and summertime fruit?
(Get more inspiration on Pinterest)