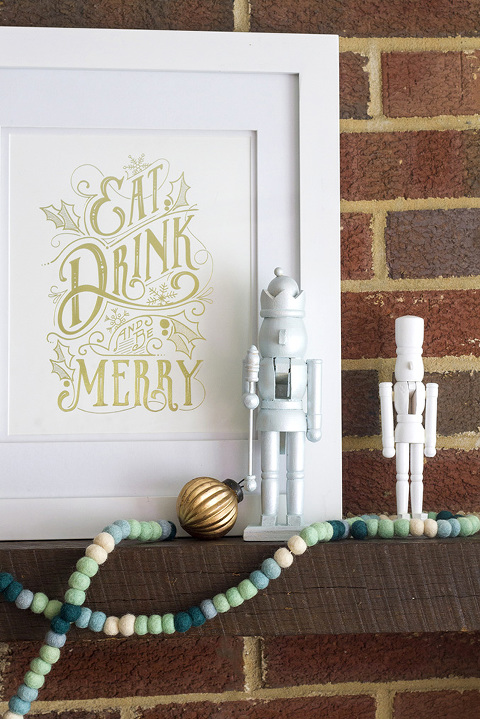 A big, hearty holiday welcome to those of you popping over from Mallory's Christmas tour on Style Your Senses! In case you're new to the blog (or in case you're just tuning into our blog hop event), today I'm joining up with Lindsay Jackman's Blogger Stylin' Home Tours, Christmas 2015 edition. To mark the occasion, I'm leading the way into our cozy, rustic family room, a space that I just decorated for Christmas for the very first time.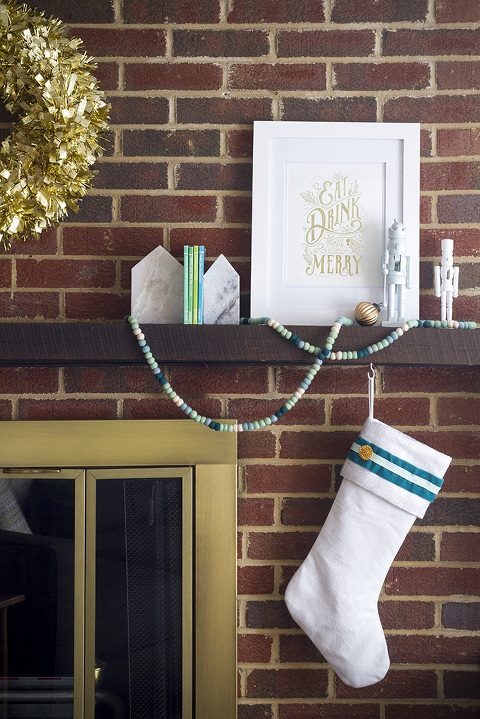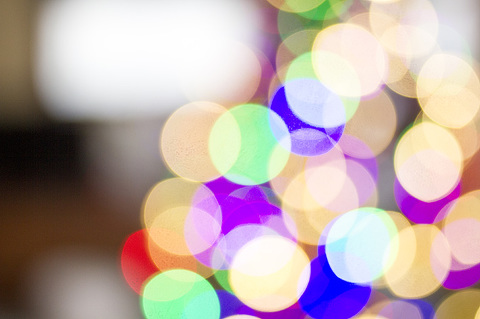 In the short while that we've lived in our new home (just over a month and a half now!), John and I have managed to have the front half of the house repainted by pros, we a one of those new fireplaces that burn ethanol, partially installed (pending inspection), rearranged countless rooms, removed two room's worth of wallpaper, replaced our mailbox, had our countertops measured for replacement granite, hung all new makeshift curtains in the family room, and just recently rounded out the marathon of makeovers with fresh holiday décor.
Is it perfect? Not quite. Do I have about ten million more tweaks to make? Yes, yes, YES! But this year I'm doing my best to embrace the 20-year-old carpet that we inherited, the brick mantel in desperate need of a cleaning, and the yellow walls that I can't wait to repaint white. The one thing I can say about our family room is that it's most definitely "home," and that more than makes up for the fact that the room has a long way to go before it starts to look and feel finished.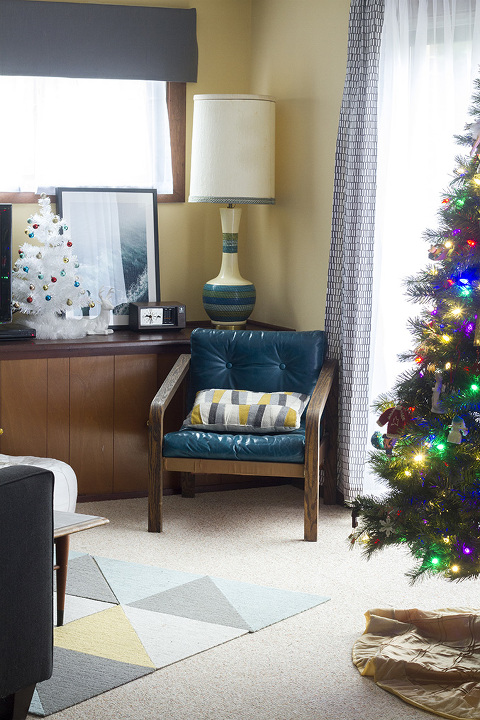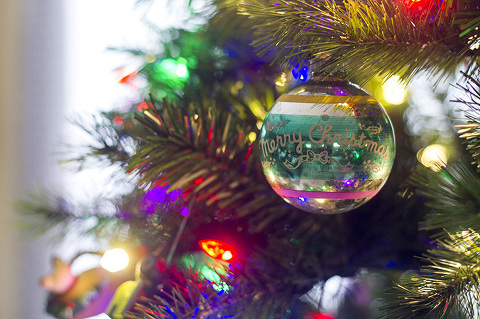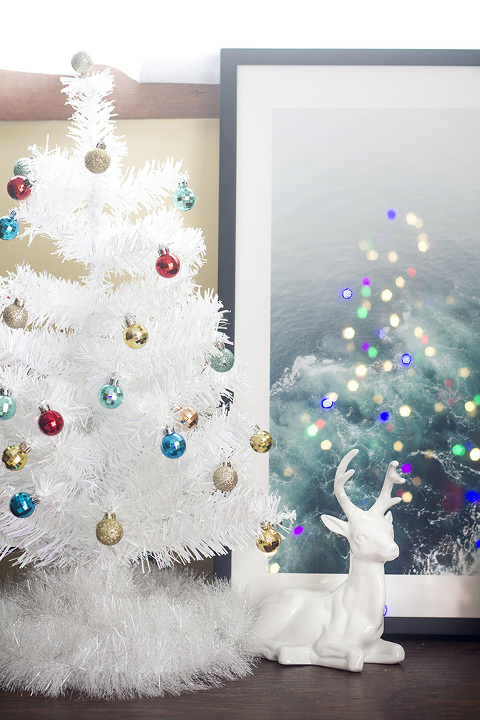 This year we worked mostly with the Christmas decorations that we already had on hand from the old house (see last year's holiday set up here), but I did add just a couple of new pieces in celebration of our larger space. The white polar bear on the fireplace mantel came from Target, as did the marble bookends and gold wreath, and the gold foil "Eat, Drink And Be Merry" art print and felt garland are both from Minted.
As for the rest—the stockings, the bottle brush trees, painted nutcrackers, and holiday throw pillows—everything has been collected over the years from places like HomeGoods, Michael's, and thrift stores. I get such a thrill from hunting down pretty white and blue holiday accessories, that I doubt I'll ever truly be "done" with our Christmas collection. Are you guys that way, too?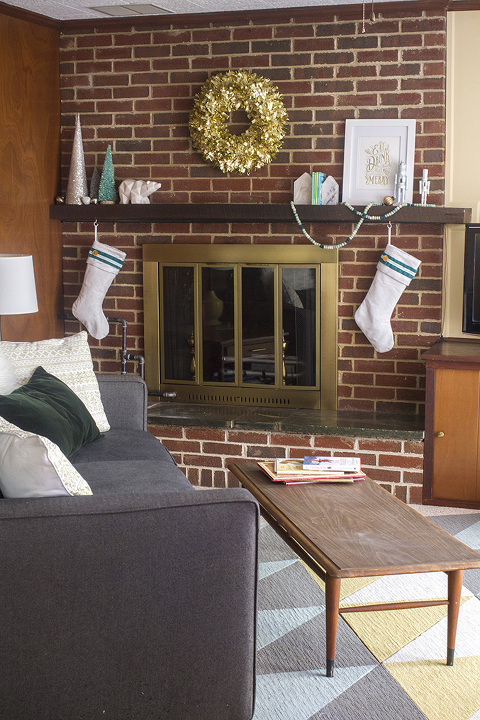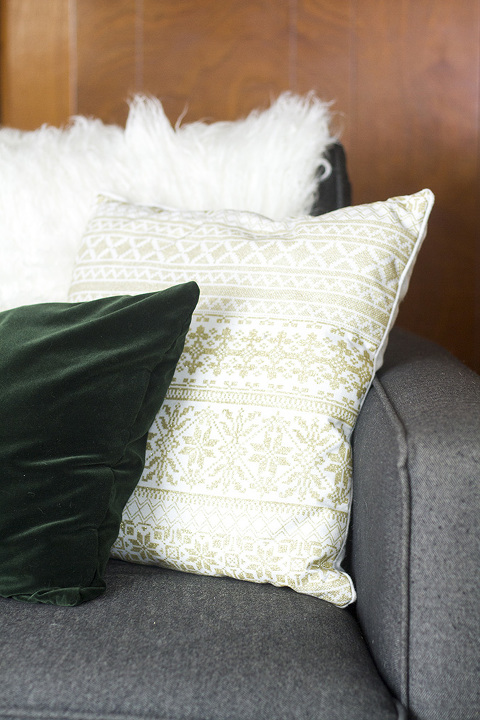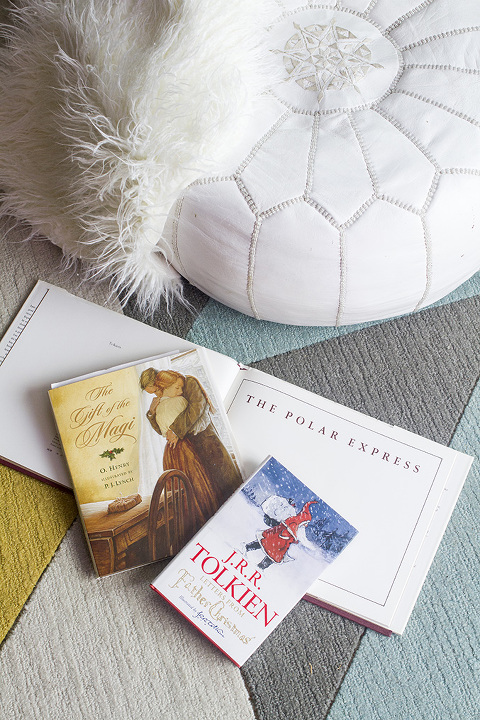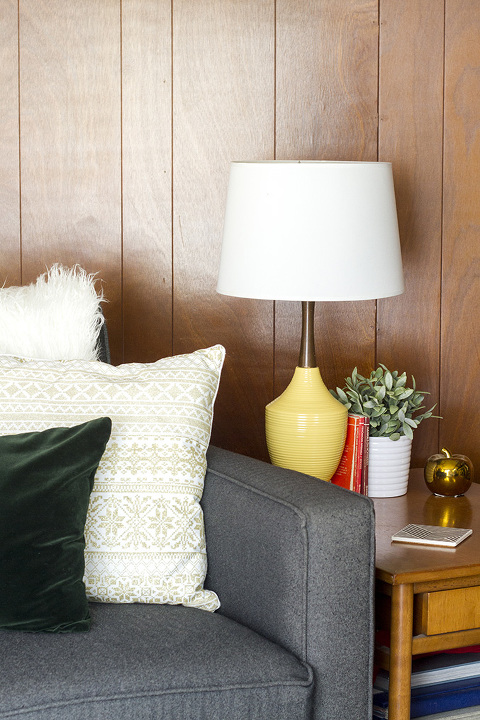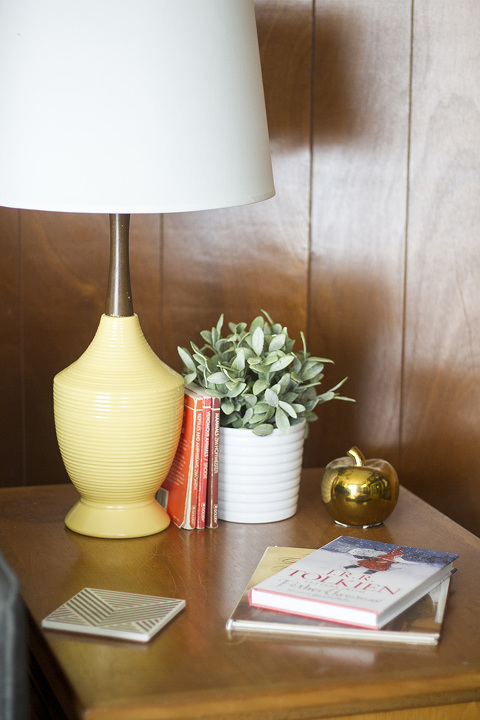 One of my favorite Christmas traditions since John and I got married in 2012 is my heirloom Christmas book collection. Every year, John's mom gifts me one of his childhood holiday books and I love thumbing through the classic stories—books like The Polar Express, The Gift of the Magi, and (a new favorite) J.R.R. Tolkien's Letters From Father Christmas. Each book has a little inscription and date, and I love pulling them out of storage each November for nostalgic holiday reading. Pretty soon, we'll have the new fireplace up and running and then things will really feel like Christmas. I can hardly wait.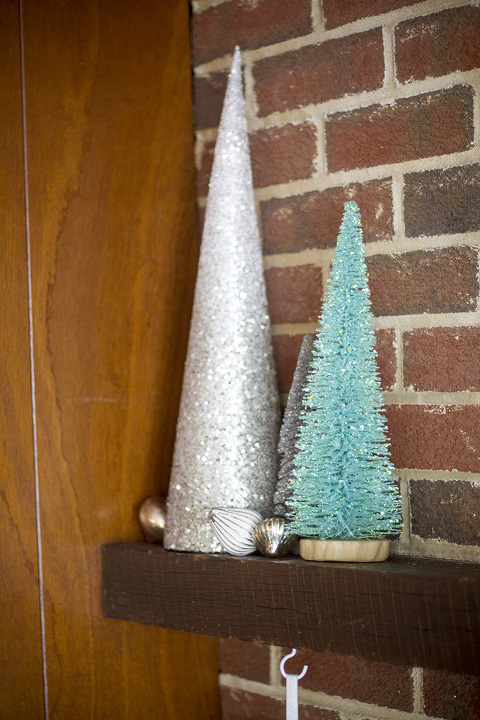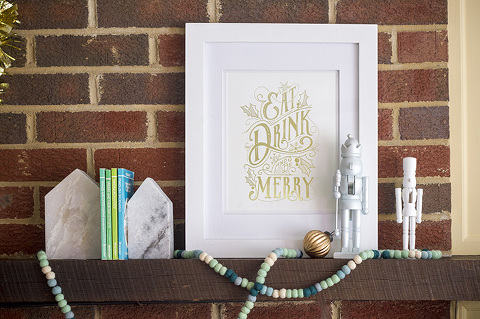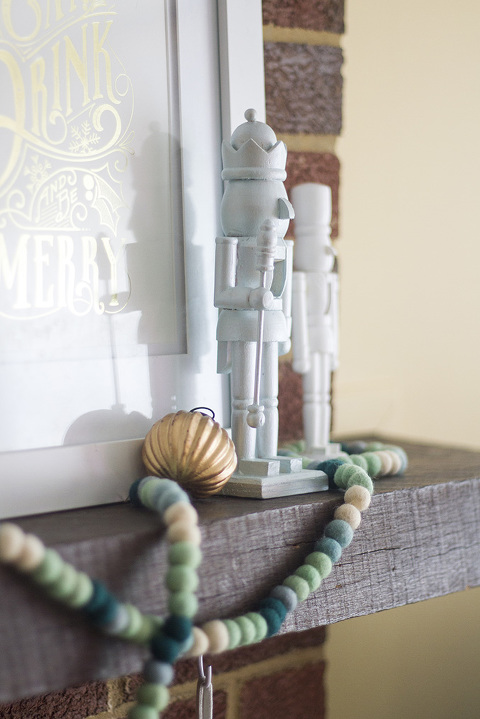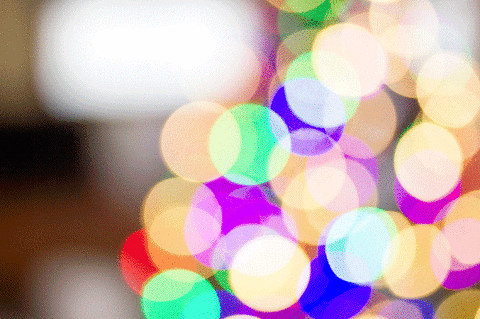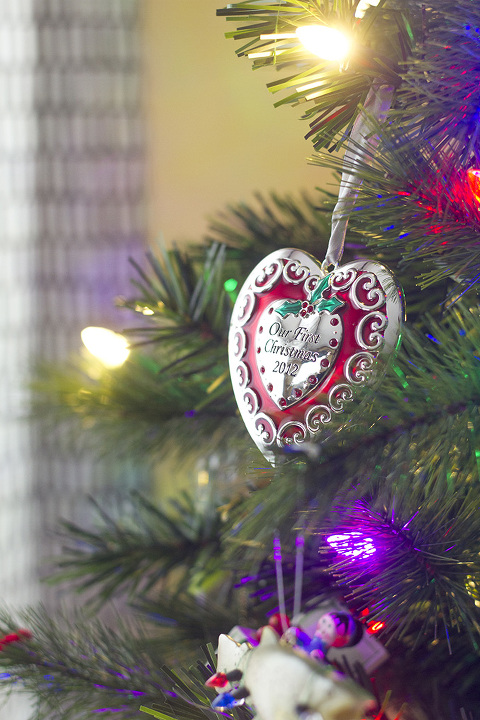 Now that you've toured our cozy Christmas family room, I'm sending you on your 'merry' way over to Hunted Interior where Kristin is showing off her gorgeous holiday home—you won't want to miss it! In the meantime, feel free to leave your own Christmas links and décor ideas in the comments.