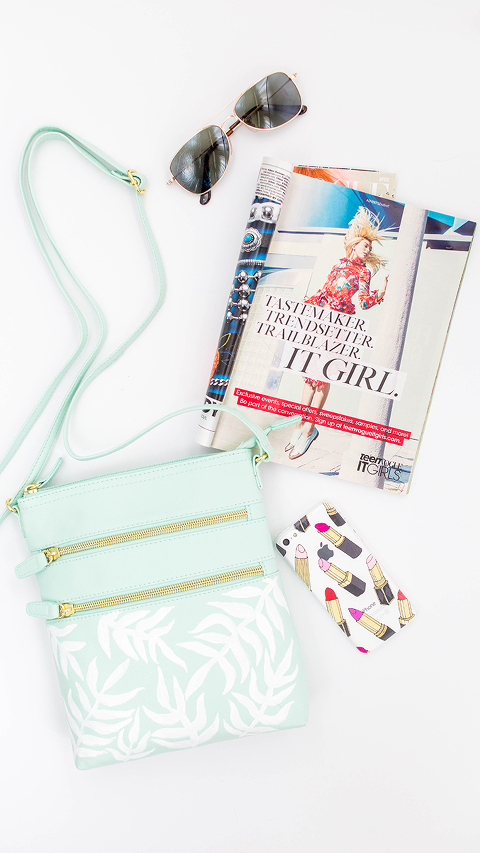 I'm still slooooooowly but surely getting back into the swing of things here in my studio post-vacation, which means that my photos from the trip are still in the editing phase. But in the meantime, I have a quick little project that I eked out right before leaving for the beach that I've been just desperate to share. Read on for the quick and easy, anybody-can-do-it tutorial for a DIY $10 Painted Palm Frond Print Crossbody Bag.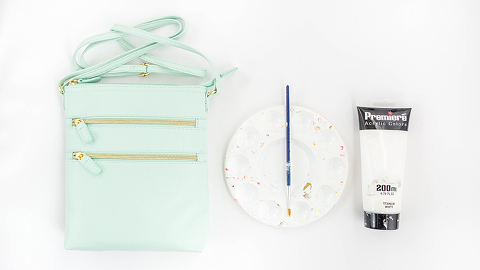 Solid colored crossbody bag (mine came from Walmart for just $9.99! Here's a similar one)
Start by squeezing a dollop of white acrylic paint onto your paint tray. Acrylic paint often comes right out of the tube a little thick, but this is easily fixed by adding water to the paint. Just dump a teaspoon of water at a time over the paint and stir to combine. You'll want a slightly runny texture, sort of like yogurt. It shouldn't be strong enough to hold a peak, but you won't want it to slip all over the place when you tilt the paint tray either. Shoot for somewhere in the middle.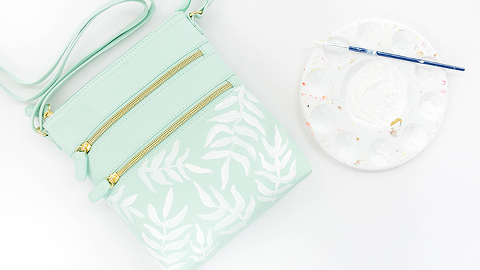 Next, freehand a simple palm frond design right on the side of your crossbody bag using a detail paintbrush. I saw the best results by using medium and small sized detail paintbrushes in tandem with each other. Use the small detail paintbrush to first paint on a loose and wavy "stem," and then use the medium paintbrush to add thicker wavy "leaves" off of the stem. I used this illustrated design by Elizabeth Atlas for designlovefest as my inspiration, and you can, too, in case it's easier for you to have something to go off of when freehanding.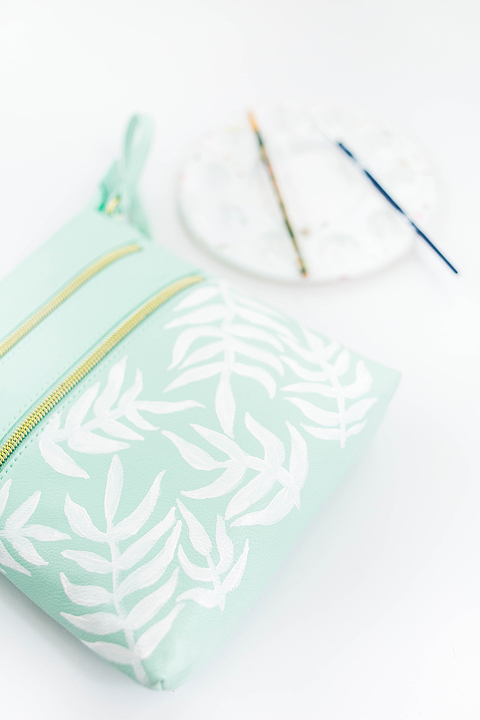 Like with most of my paint projects, this isn't so much about perfection as it is about a fun, beachy abstract pattern. Allow the first coat of paint on the palm fronds to dry for about 30 minutes and then paint on a second coat so that you no longer see the colored surface of the crossbody bag underneath the white paint.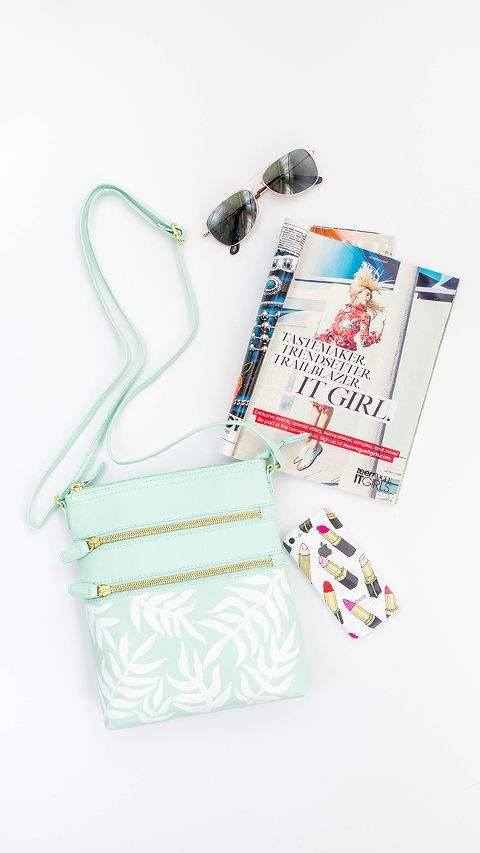 The final touch is to go back and add a sharp point to all of the "leaves" using the small paintbrush. Do two coats of this if needed. Allow the bag to dry for two hours, and then you're ready to hit the boardwalk (or just your local coffee shop!) in style with a DIY Palm Frond Print Bag that cost next to nothing in both time and materials.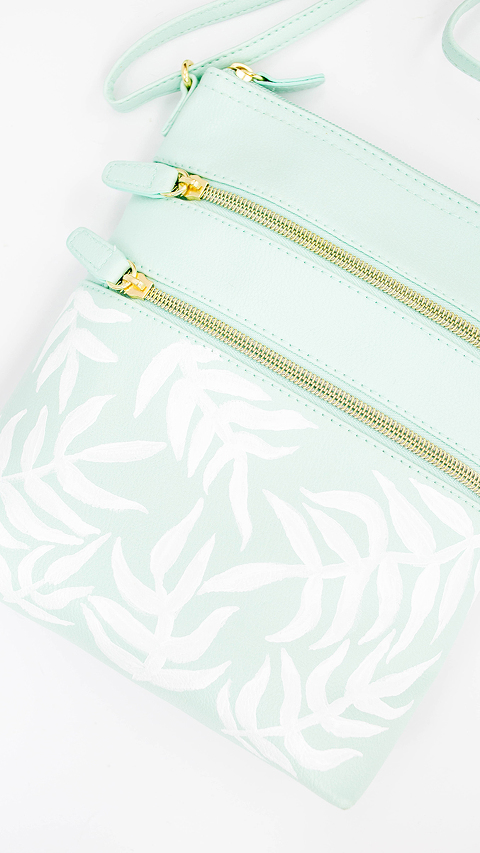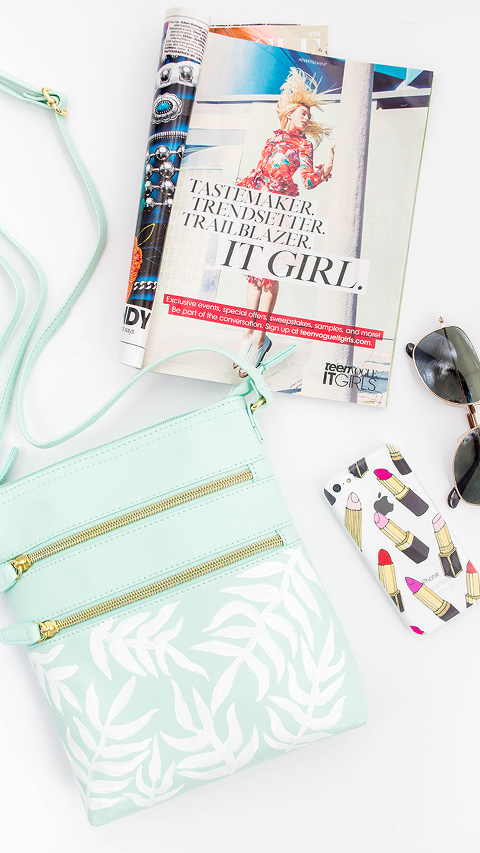 P.S. Don't forget to enter to win the $45 Japanese fabric giveaway going on now!