Good morning and happy Monday!!! I think?? I don't know about you, but I could barely keep my eye open this morning after my alarm went off ::sigh:: Guess it was just that awesome of a birthday weekend 🙂
P.S. Speaking of, I just HAVE to show you part of John's birthday gift to me…It's relevant to the blog, so I think that counts as gush-worthy here: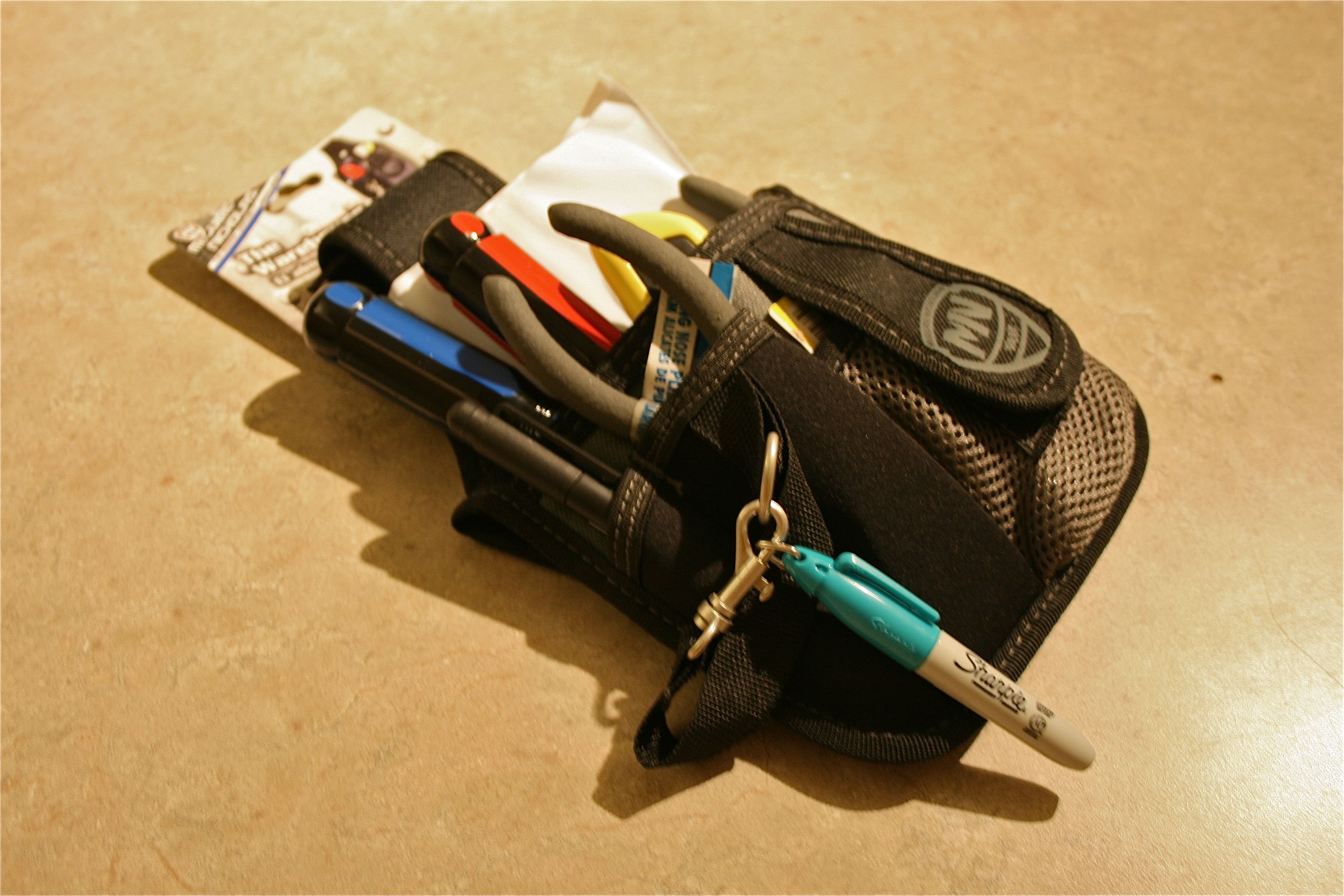 It's my own little DIY tool belt bag!!! Complete with the following: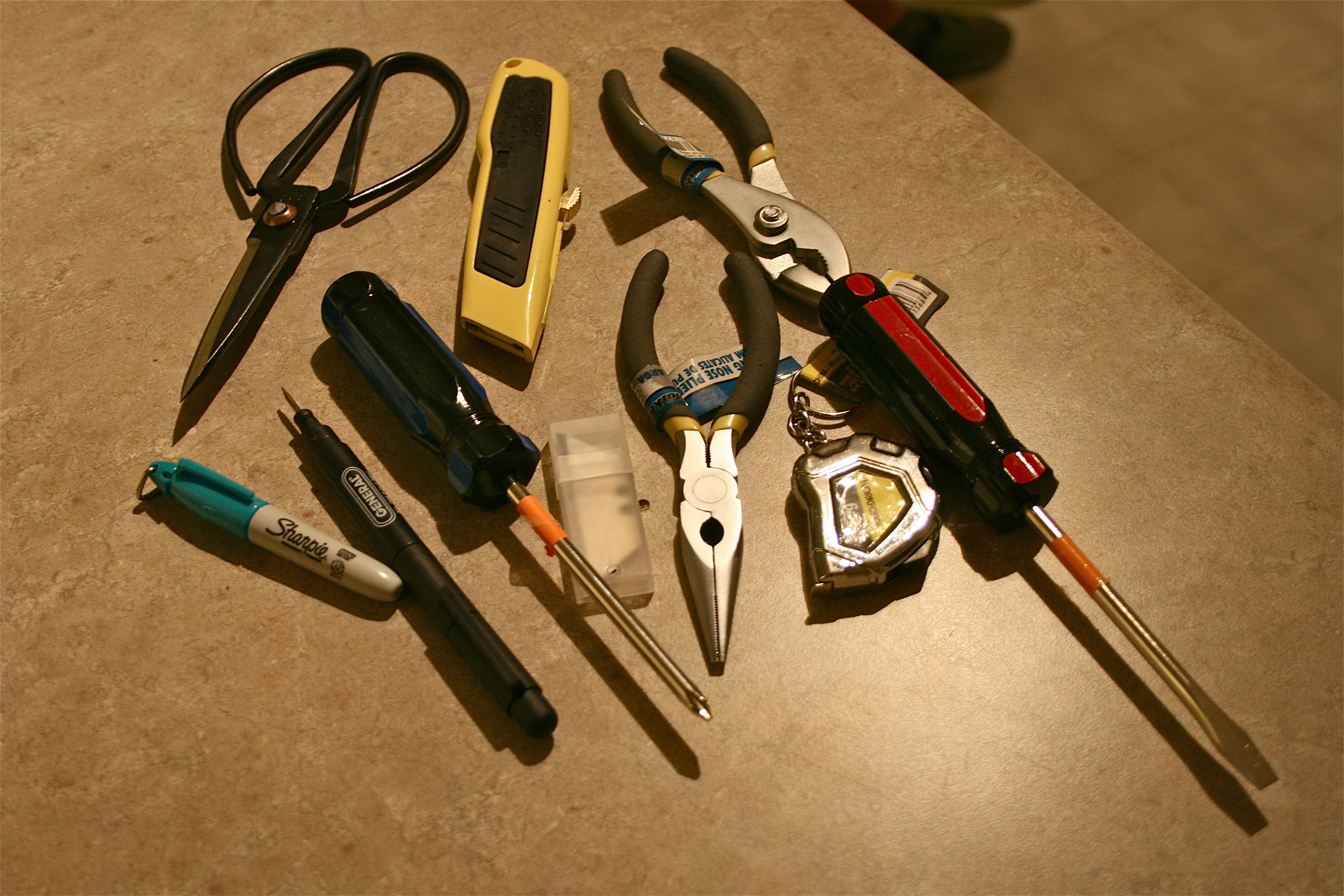 Mini sharpie to mark measurements and make notes
The thing that looks like a black, fine-tip pen is actually a teenie tiny Phillips and flat head screwdriver
Normal-sized Phillips head screwdriver (handle painted blue for easy identification)
Razors and box cutter
Needle nose pliers
Normal-sized pliers
Mini tape measure
and a normal-sized flat head screwdriver (handle painted red)
(The neat scissors up at the top of the picture are actually from my dad – They are "Chinese Scissors" and are really heavy-duty! I thought they were just about made to go in my new handy-dandy tool belt)
Did I mention that I have a FANTASTIC boyfriend (and dad too)!??
But on to the meat and cheese of this post…
Typically I set aside Mondays for "Inspiration Posts" – A run down of the people and images that influence our style. But today, I'm going to have to make an exception because we have quite a project to reveal: the bathroom redo! I just can't wait to have a hot shower through our new water softener set up.
As you may know, we have a half bathroom on the main floor of the house that was in need of some love and some updating. Before, it had plain tan walls and country accents that just weren't doing it for our style.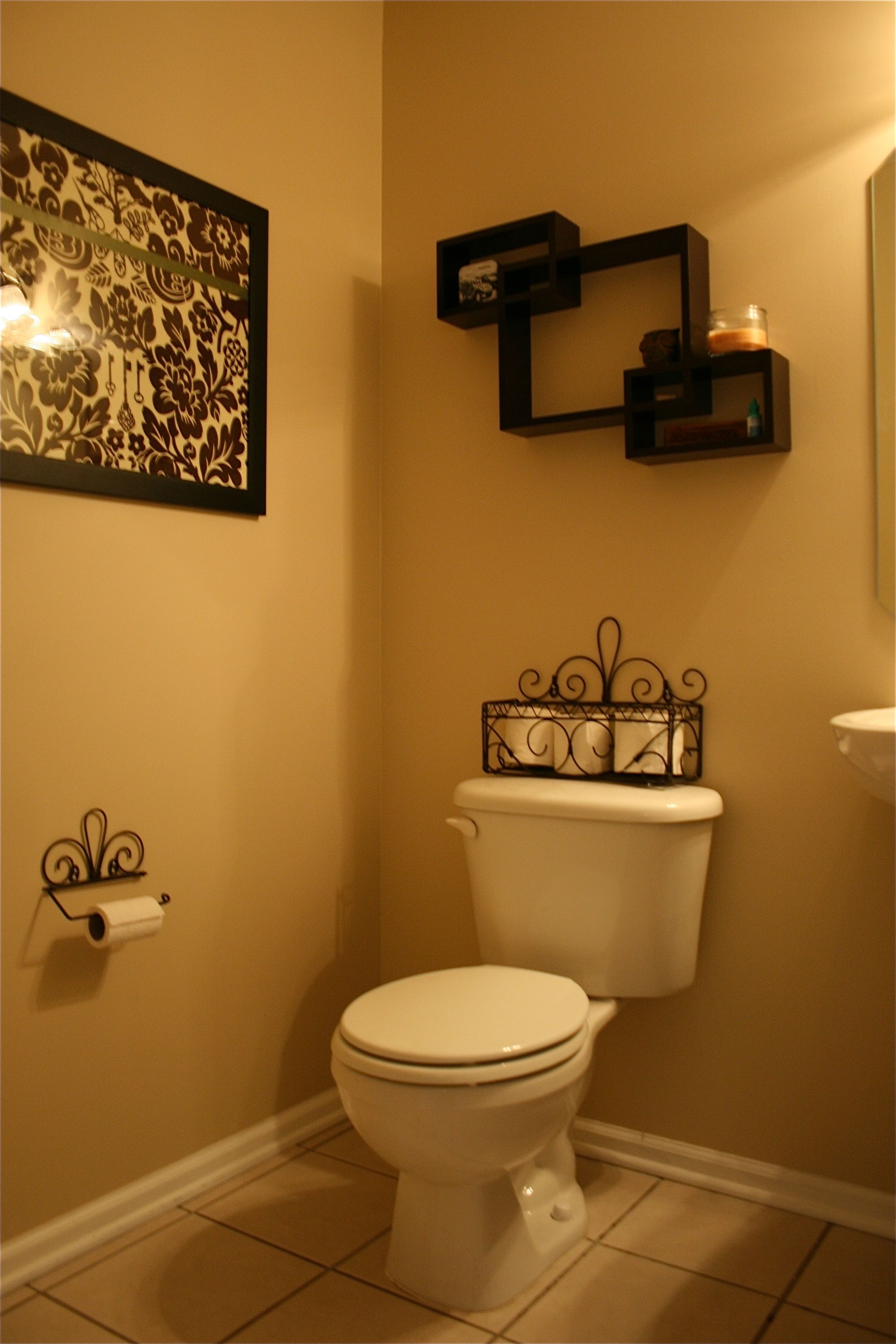 So it was "out with the old and in with the new" as they say!
First, the original mirror got kicked to the curb taken down and put in the basement, to be replaced by our newly thrifted one.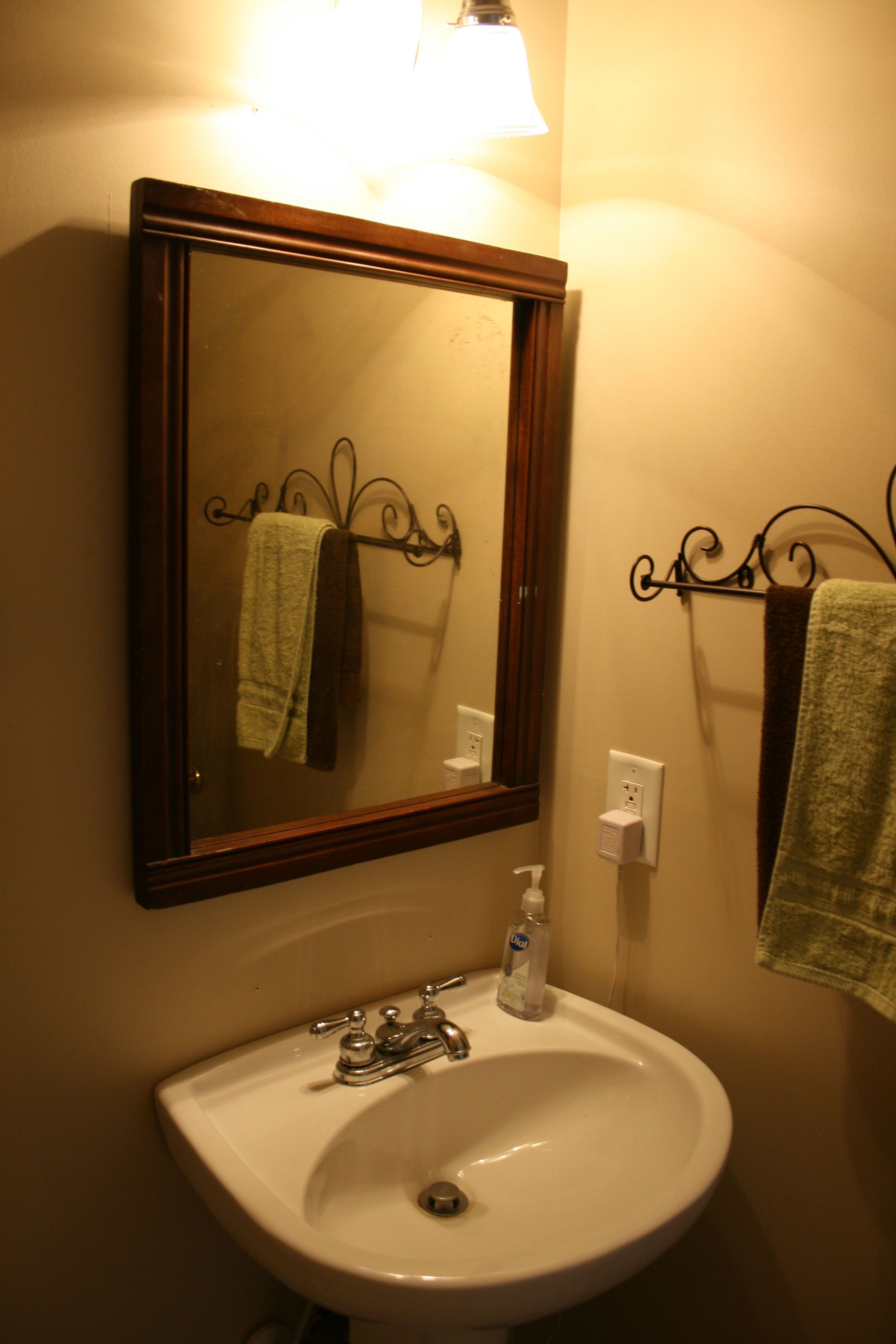 We wanted to try to get the rest of the room flipped and completed by Saturday night since we were having some people over for a double birthday party (I share my birthday and age with one of my best friends!). So we hit the ground running Friday night by getting one coat up on the wall of the light grey satin-finish paint we had picked up last week.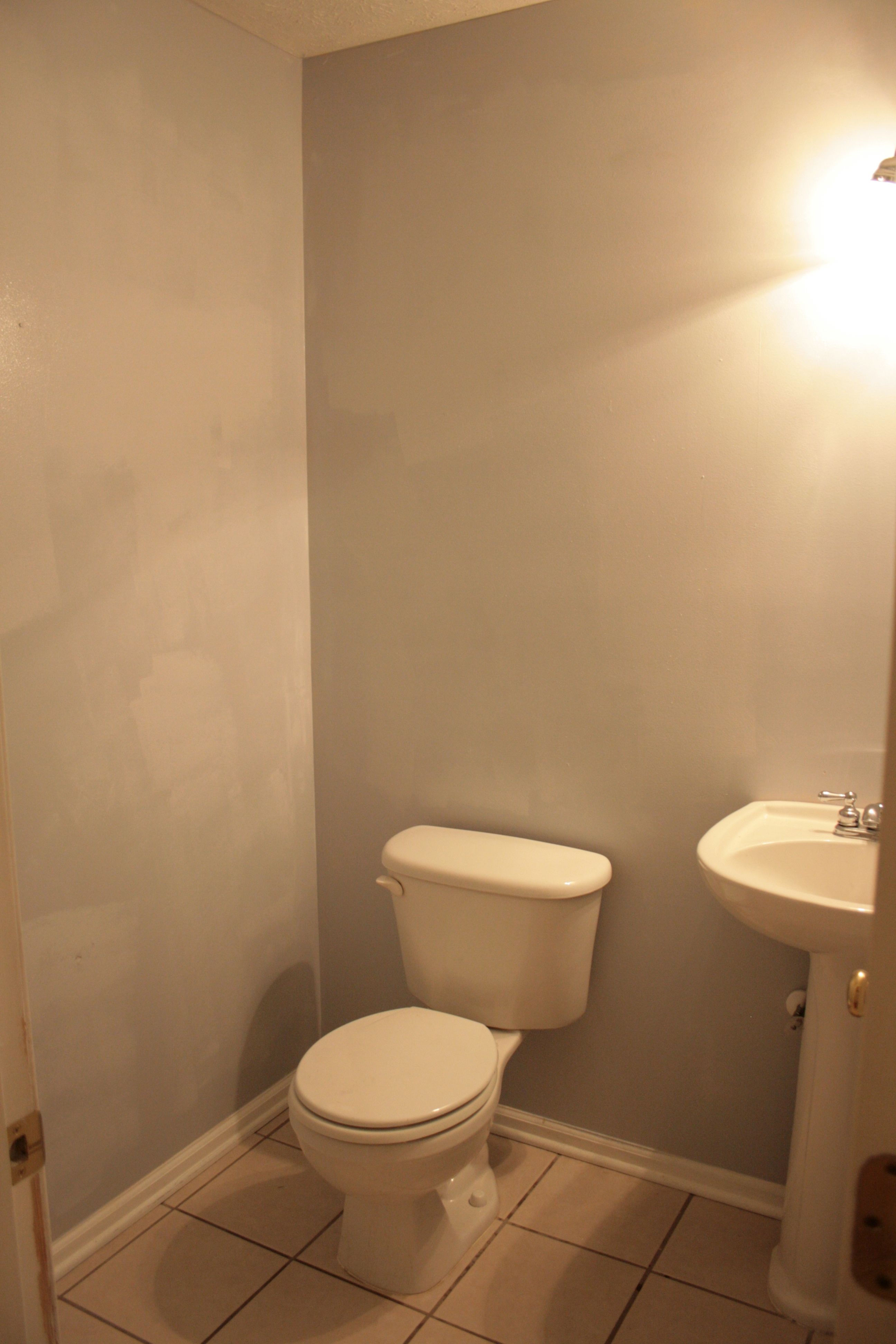 It was already MUCH airier and modern!!! It's amazing what paint can do…
We put on a second coat Saturday morning and took care of some trim issues from when the half bath used to serve as Rocky's dog crate of sorts (he's an excitable dog…)
Before: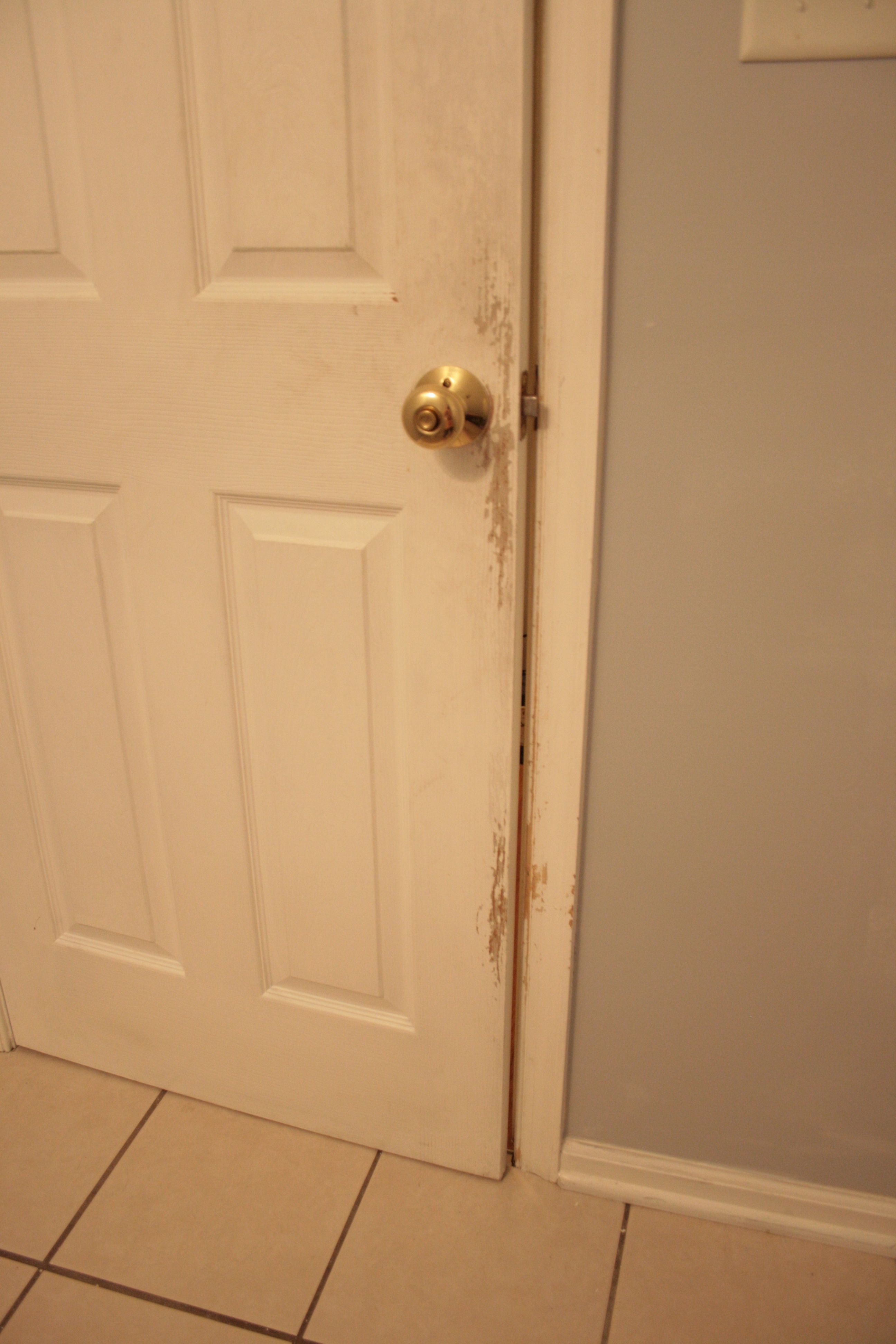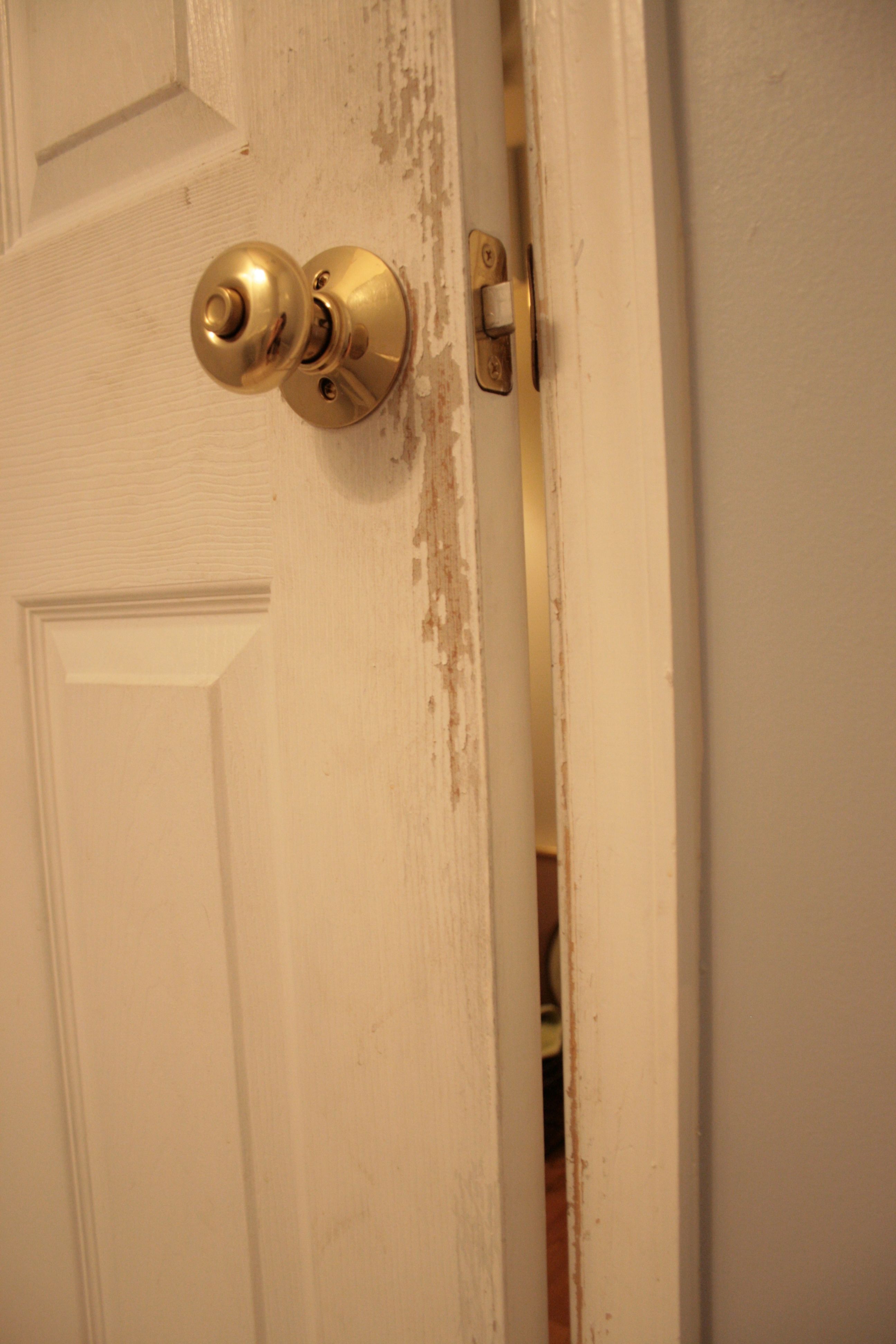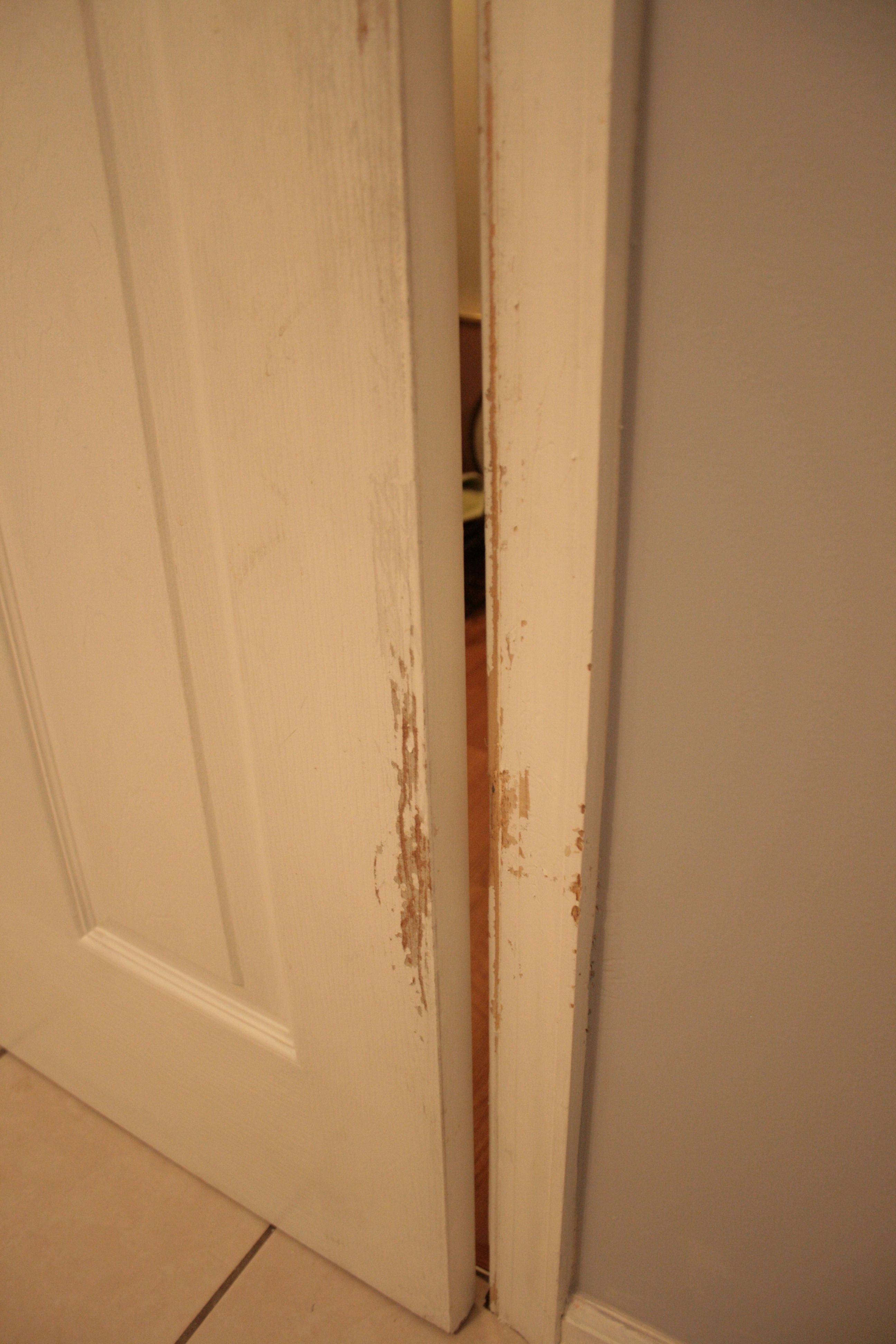 And now after: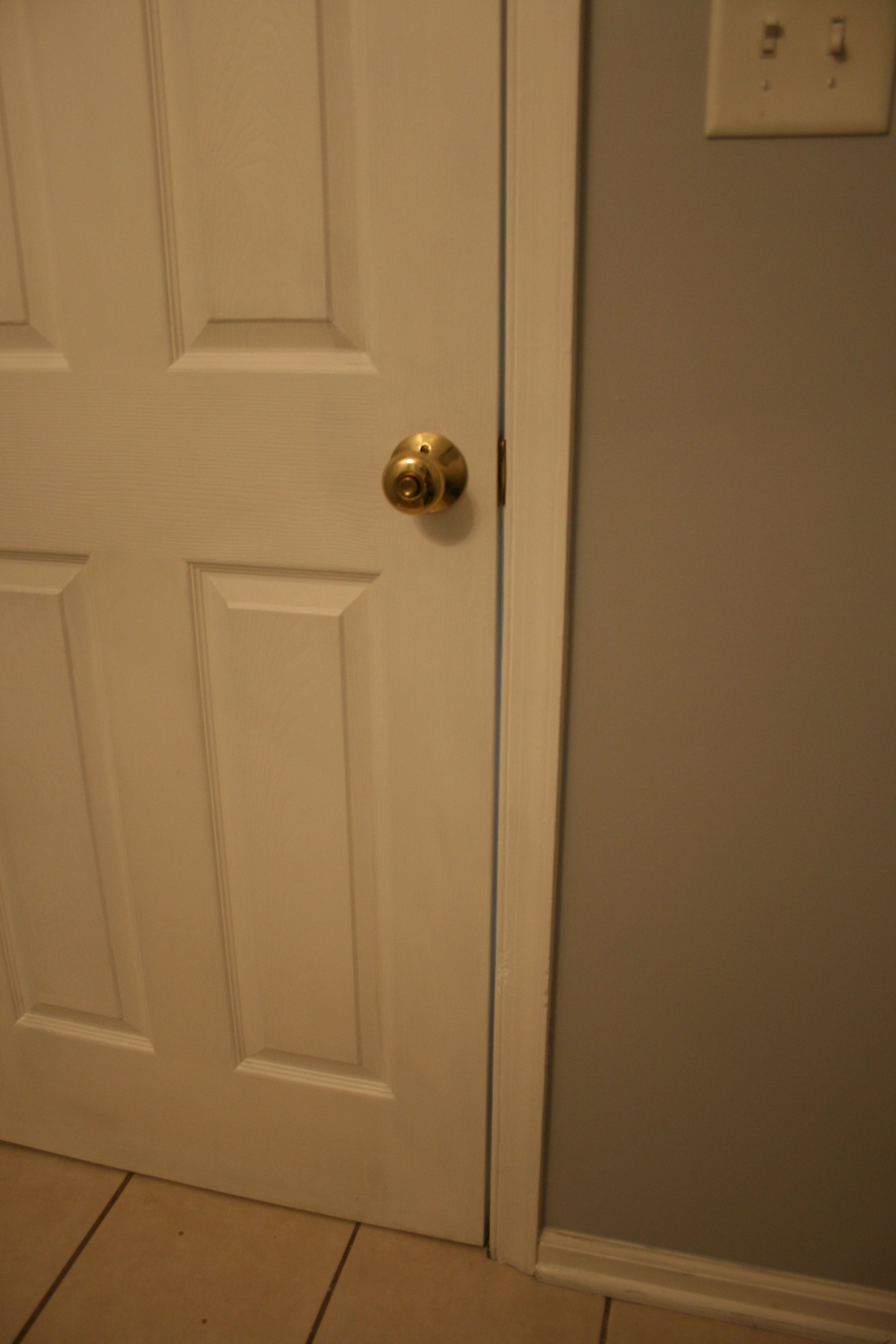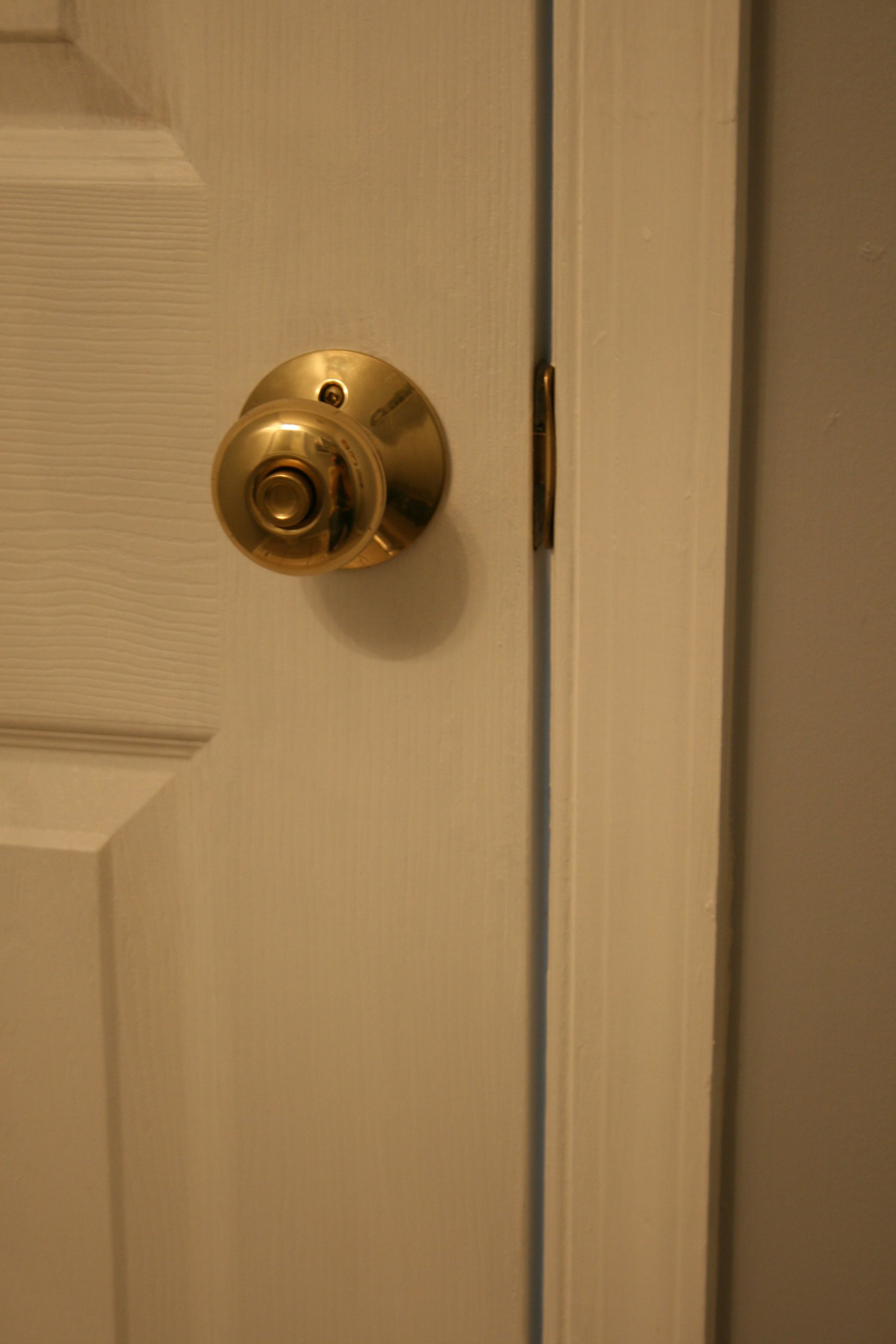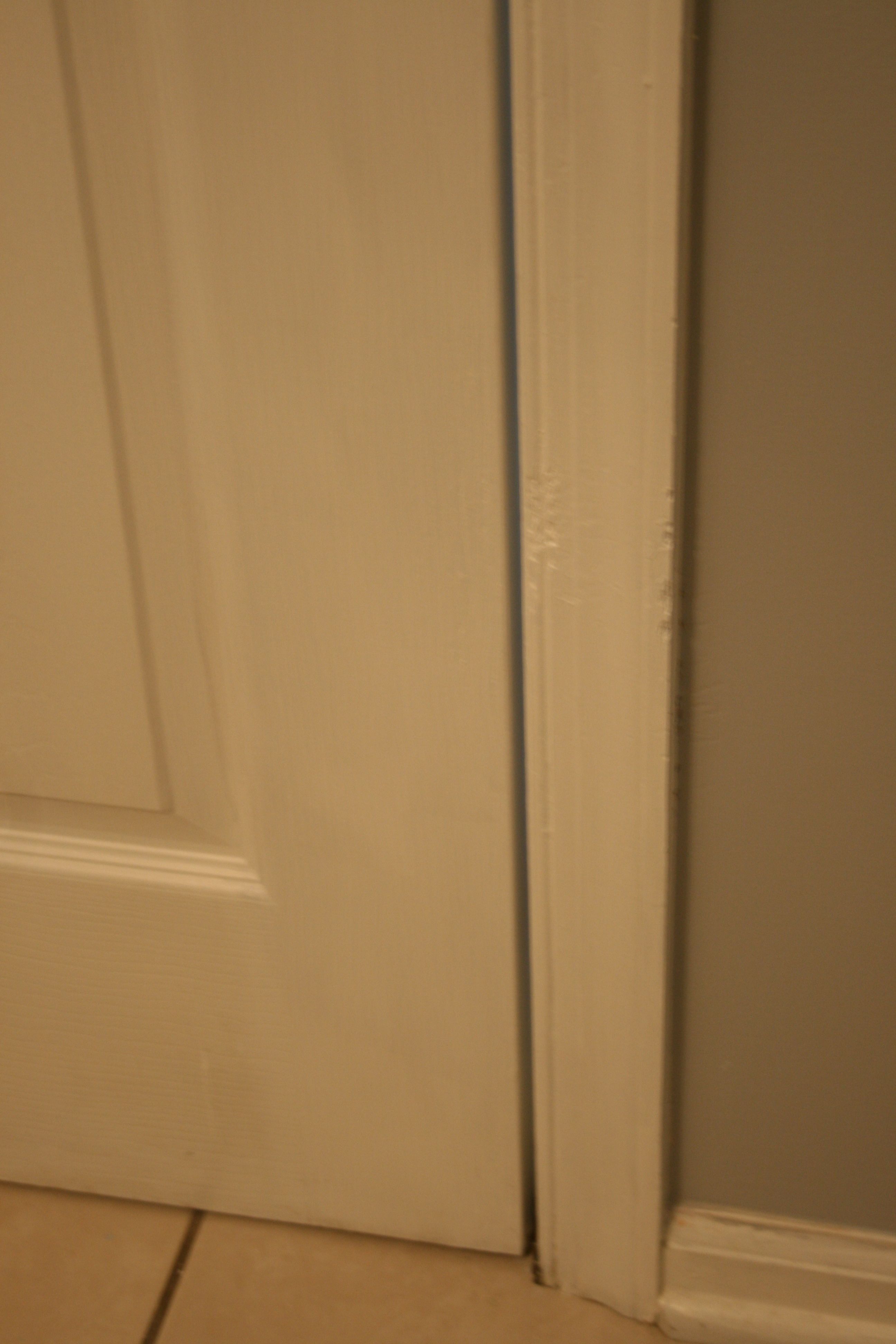 Thank goodness the last owners left behind some trim paint! Admittedly, we tried one can only to have the color turn out a bit "off" (it read more "cream" than "crisp white")…But John did a second search and came up the with right can – Crisis averted!
Once the second coat of the grey on the walls had dried, it was time to put the room back together!
While I was doing wall-painting-duty the night before, John had taken care of some spray painting – We DID decide to paint the thrifted mirror a bright white afterall (along with the square shelves that are in the original "before" pictures of the bathroom).
Here they are dried and ready to be put back up on the wall!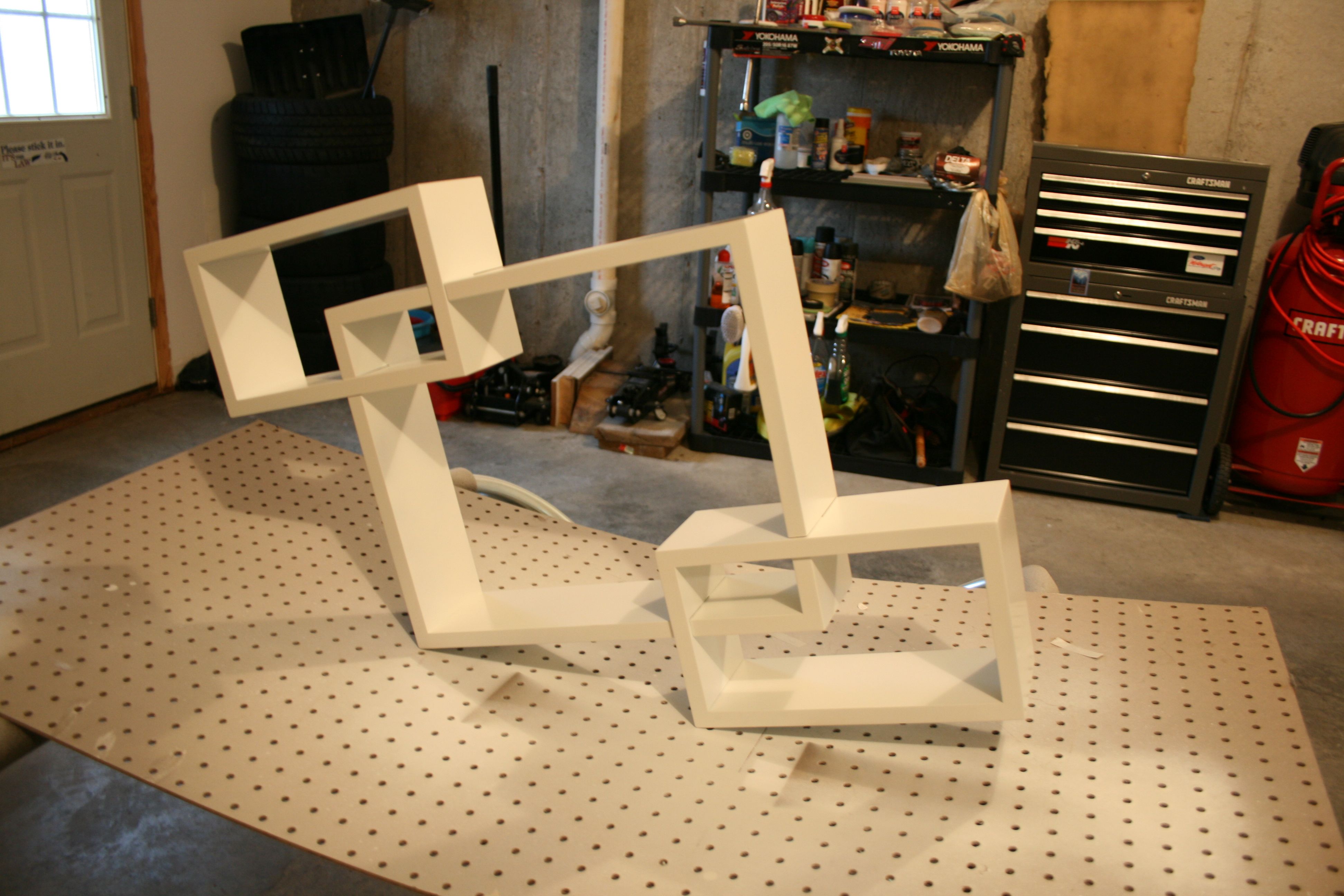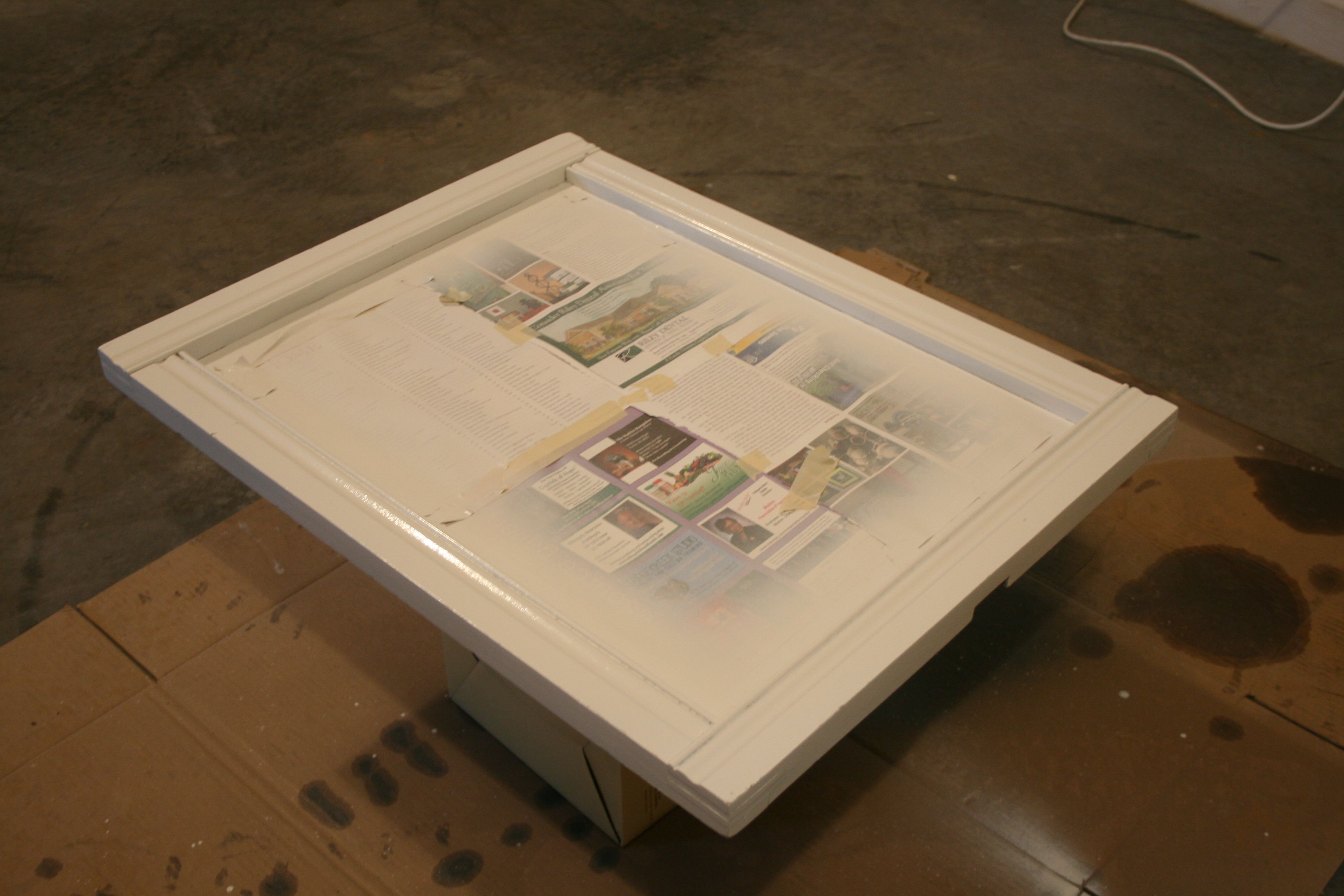 We also needed some art, accessories and new silver fixtures (toilet paper holder and towel ring – Since we got rid of the country-fied, swirly ones).
The art ended up coming from Target – We randomly found the perfect set of three in our color scheme for $10 a piece! I think we can consider this our first "Big Box Store SCORE!" 🙂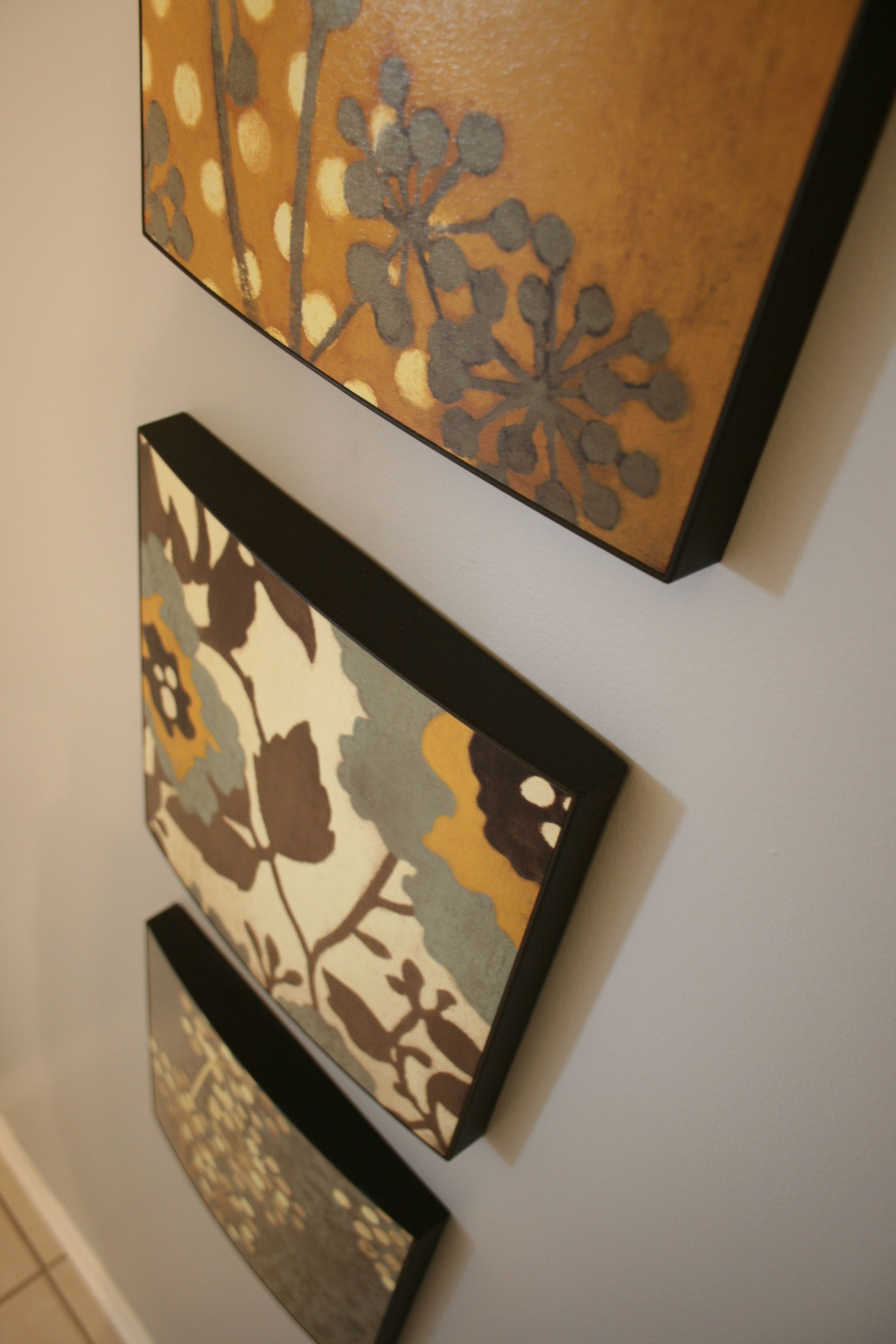 And the accessories were pulled from throughout the house – A couple of owls, a hand carved box John had and a candle. We also gave the thrifted clock I bought a few weeks back a facelift – I know I said that I wasn't going to touch it, but I couldn't help it…I actually repainted it TWICE!
Here it is in its original green color: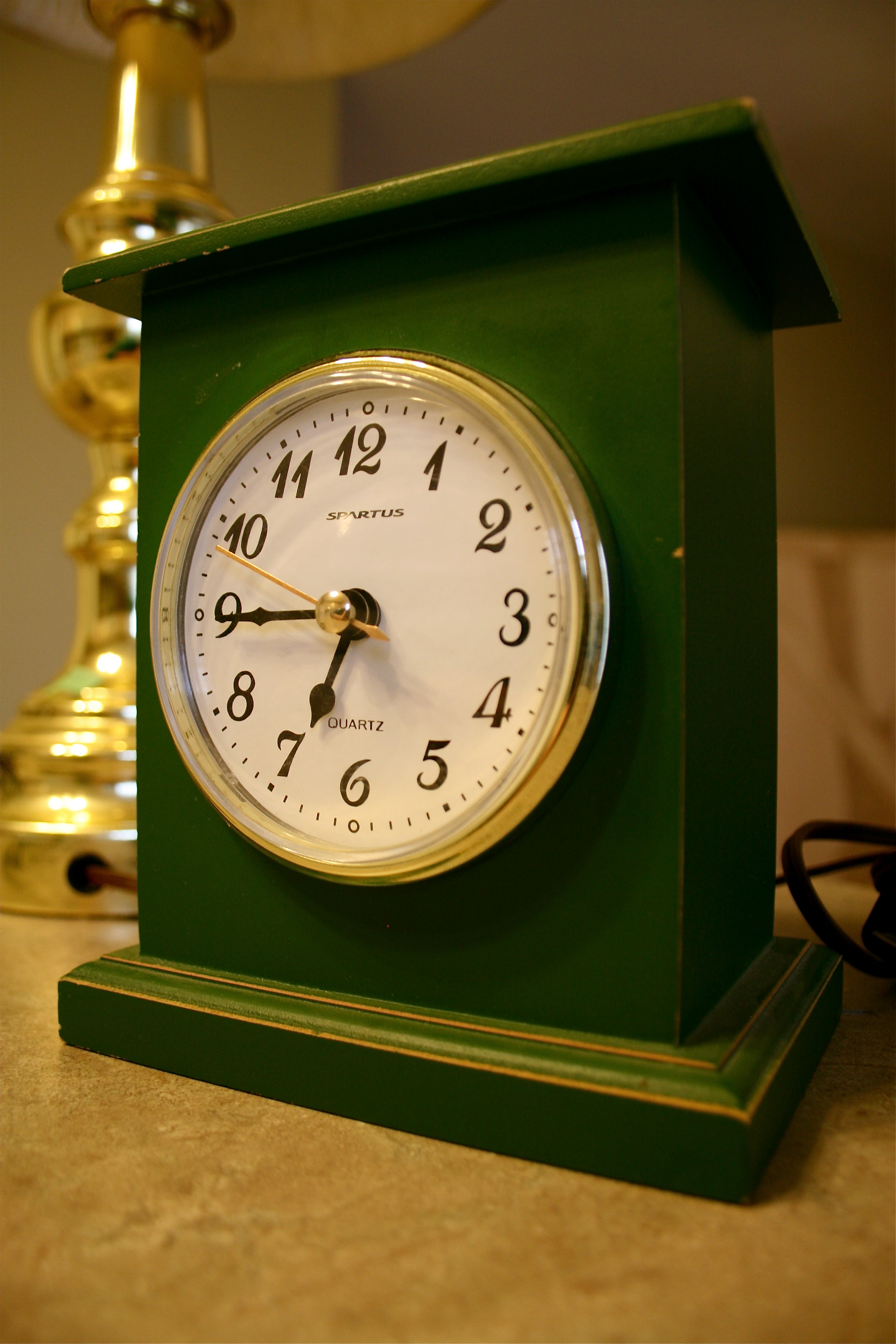 And then its second life – dark grey:
And now (hopefully) its final life in yellow: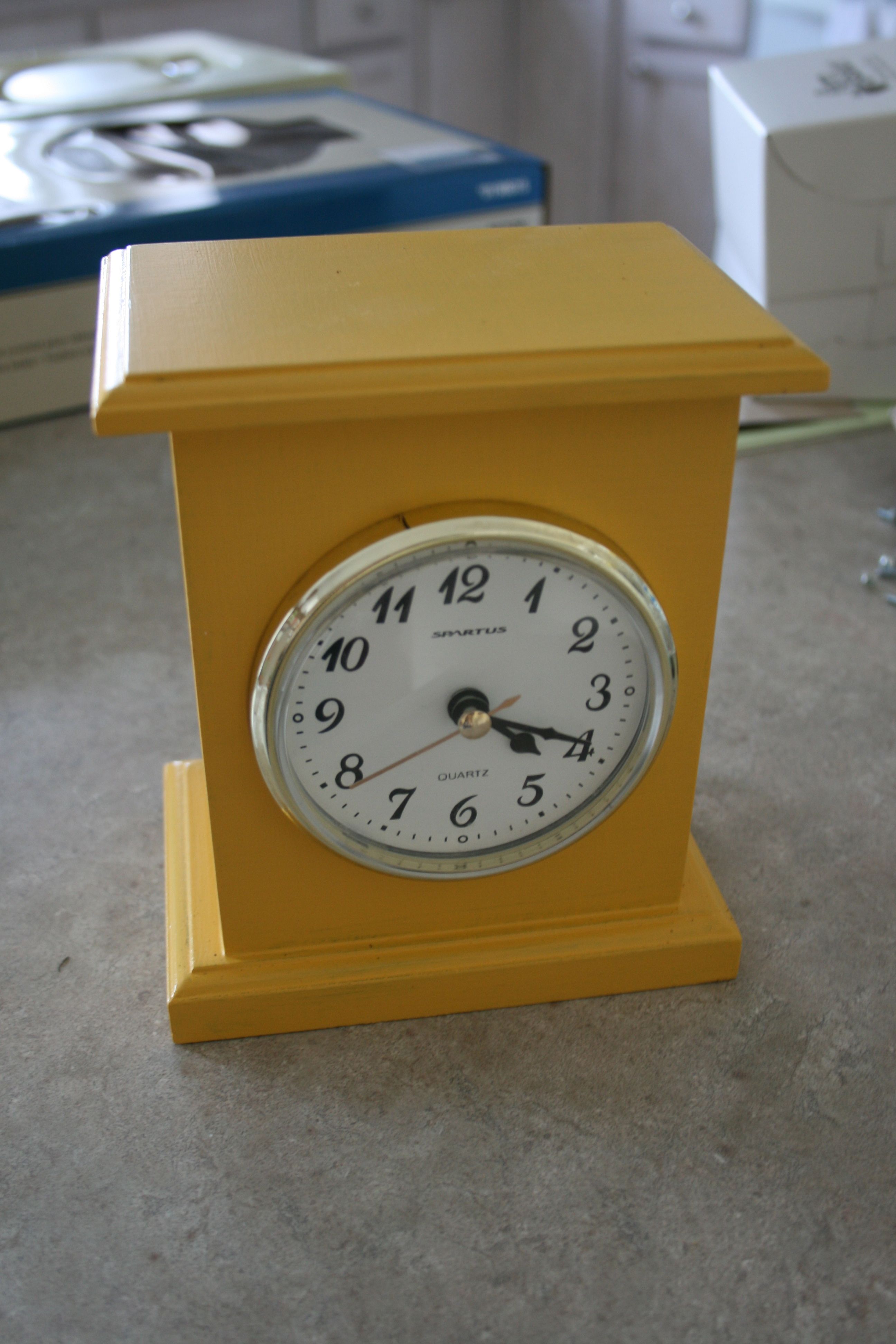 Here are a couple of details once everything made it back into the finished room: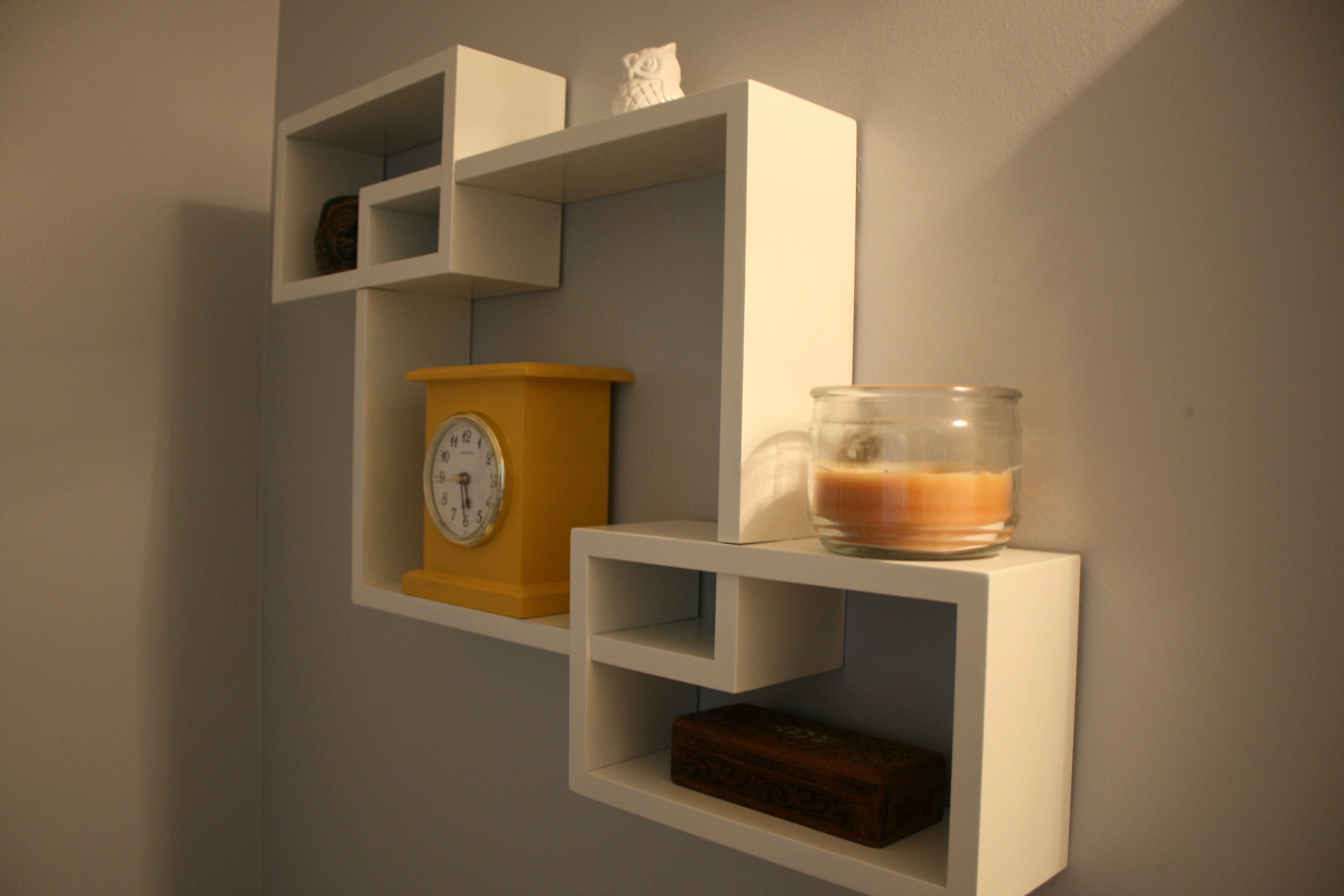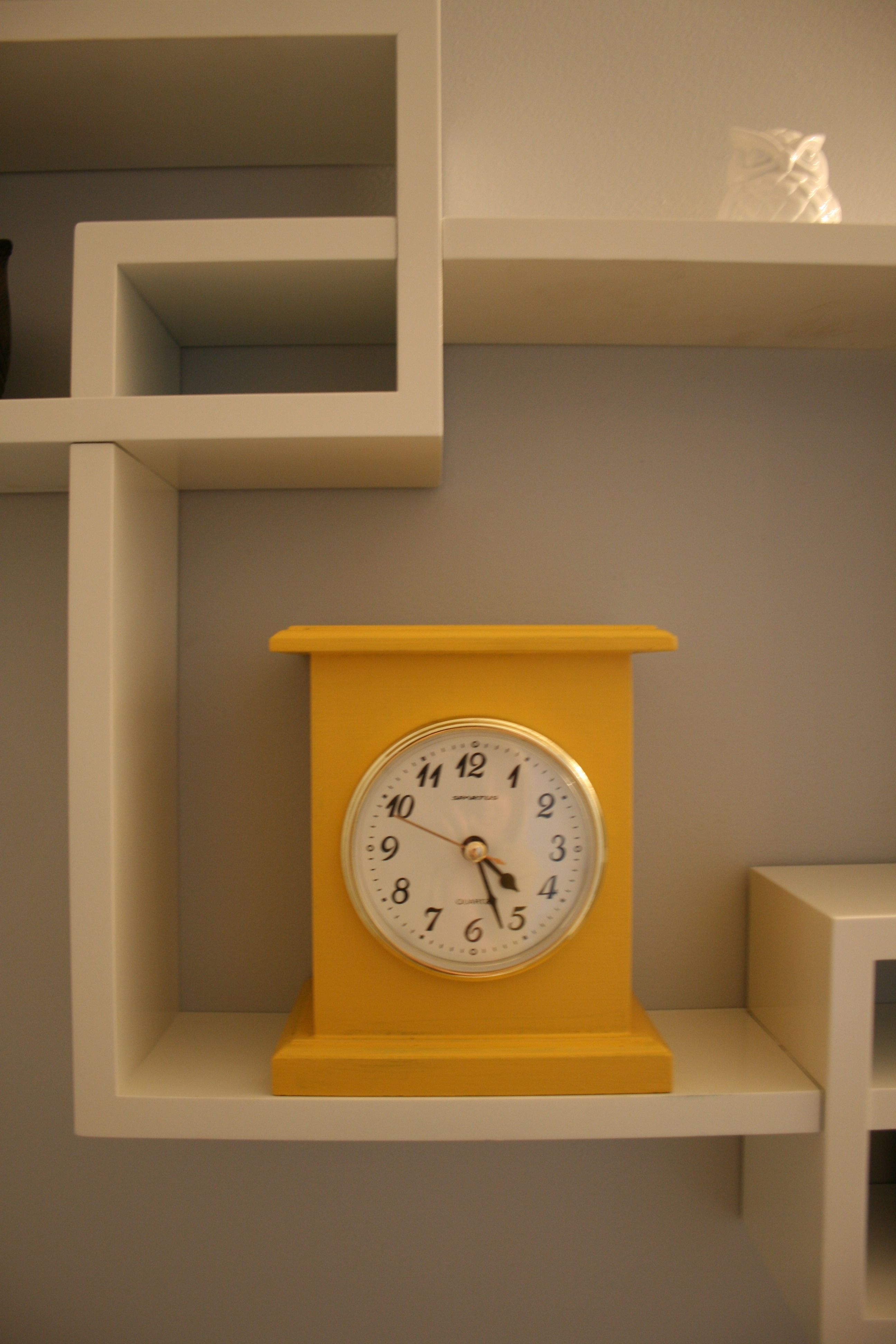 And the final reveal of the room as a whole!!!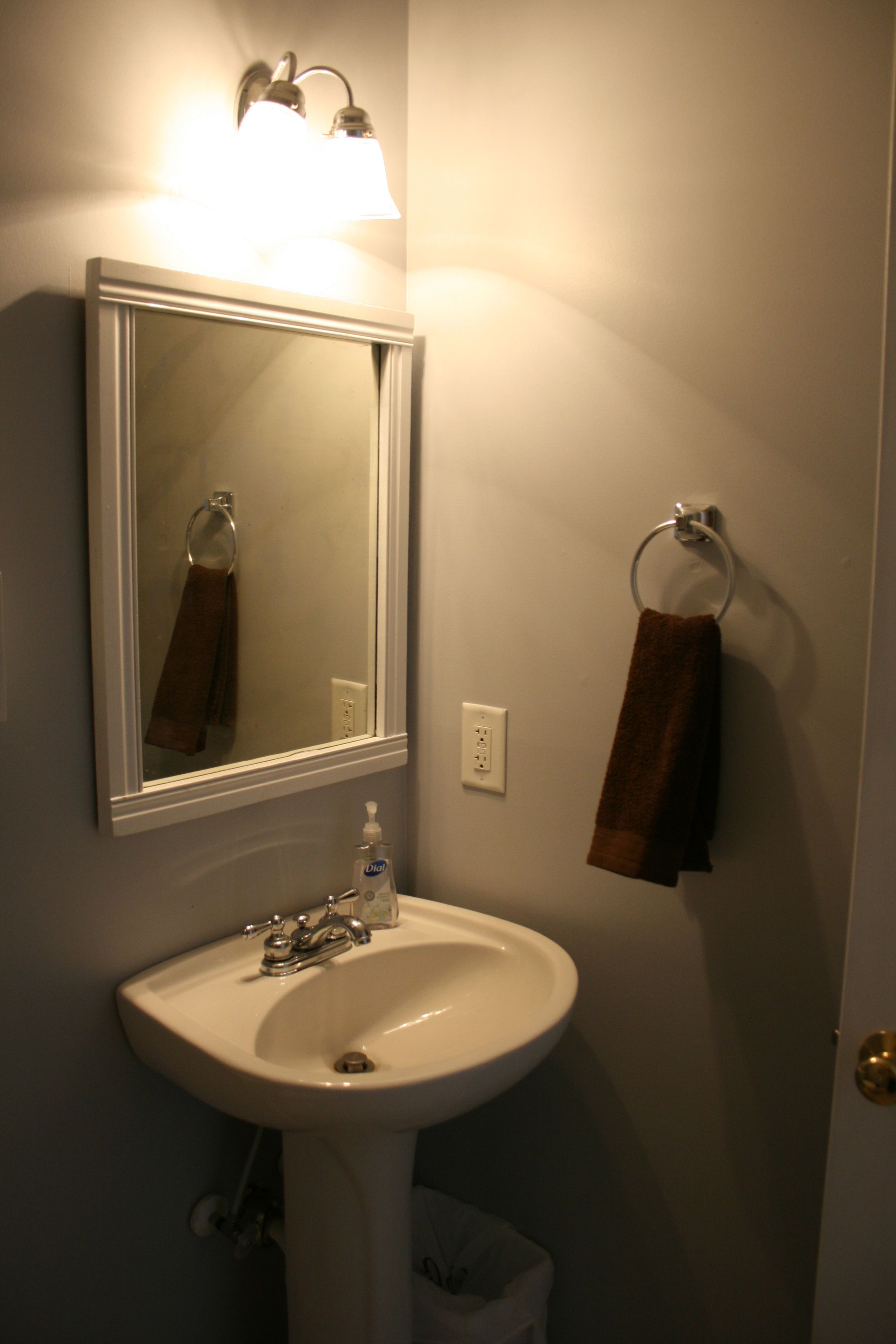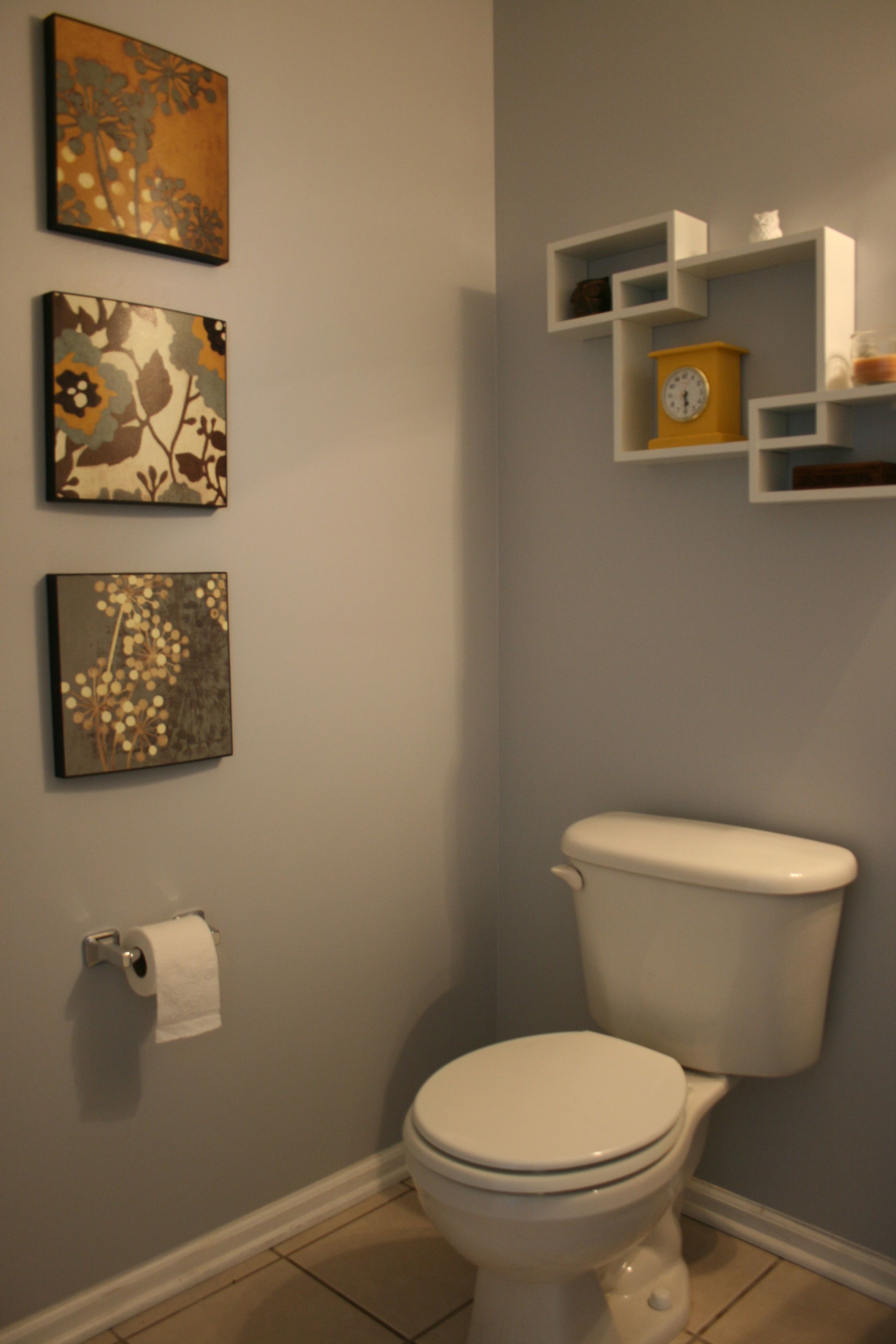 It feels slightly hotel-like to us, which makes us feel all swanky…We also are all about continuing the bathroom project trend and will probably kick off the master bathroom redo in just a couple of weeks!!!
Stay tuned!