Happy Monday to everyone! I hope that your Mother's Day weekend was delightful 🙂
Given our post title this morning, the cat is out of the bag on where we spent our long weekend/vacation: Colonial Williamsburg! It's my mom's favorite place on earth (besides our favorite South Carolina beach getaway – more on that when we go on our big vacation in September!) so it was only fitting that she spent her special day/weekend there.
We stayed at the Williamsburg Lodge, a beautiful historic hotel within walking distance to the sites and history of the area. The hotel is full of authentic Williamsburg style, something my parents have adopted as the style for their home here in central VA.
What is "Williamsburg style", you might ask? To me it's very ornamental, using rich earthy colors and traditional paintings or  folk art. It can be formal or it can also be casual, the latter is my parent's preference.
Here are a few details from our hotel suite and the lobby to show you some recreated Williamsburg style: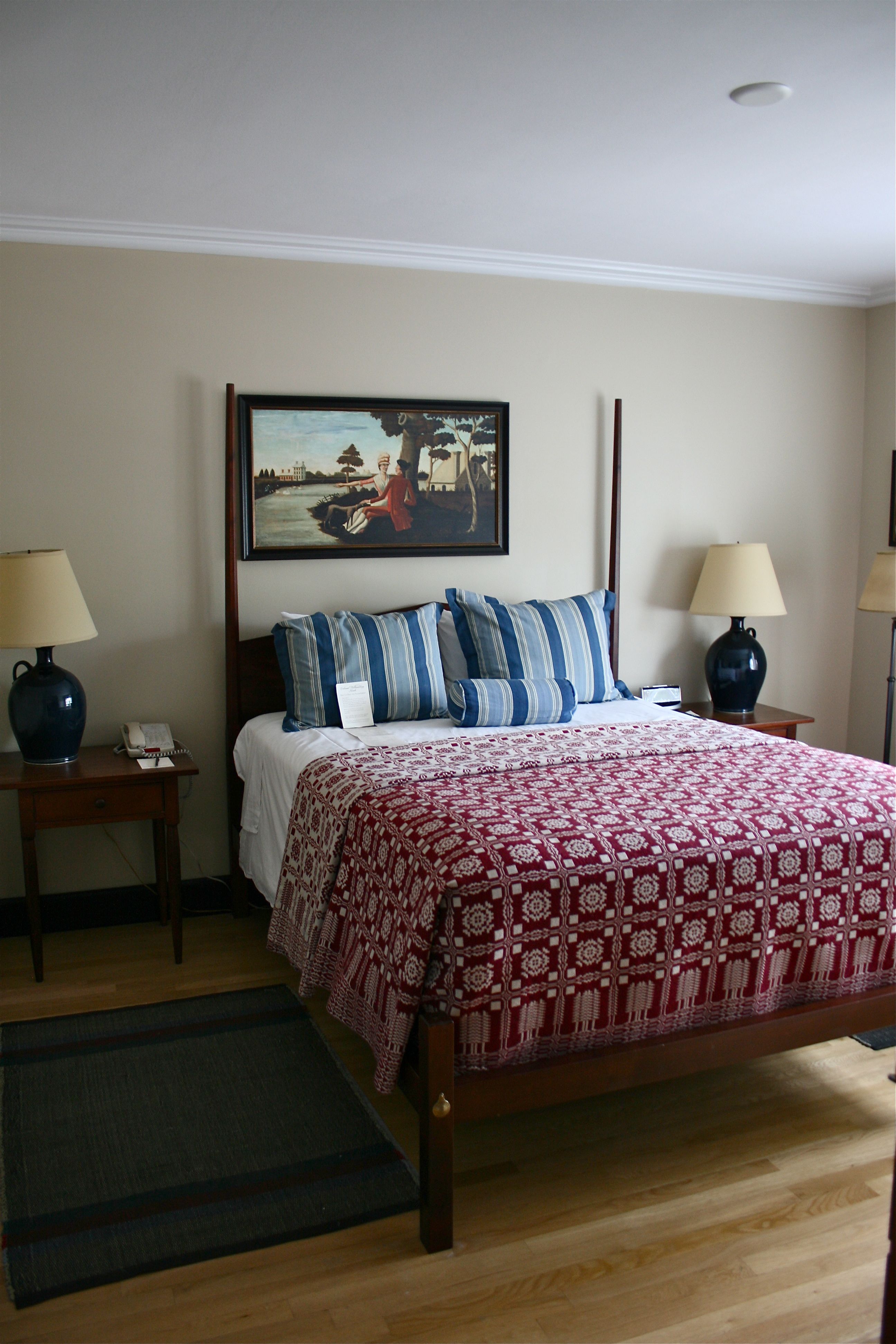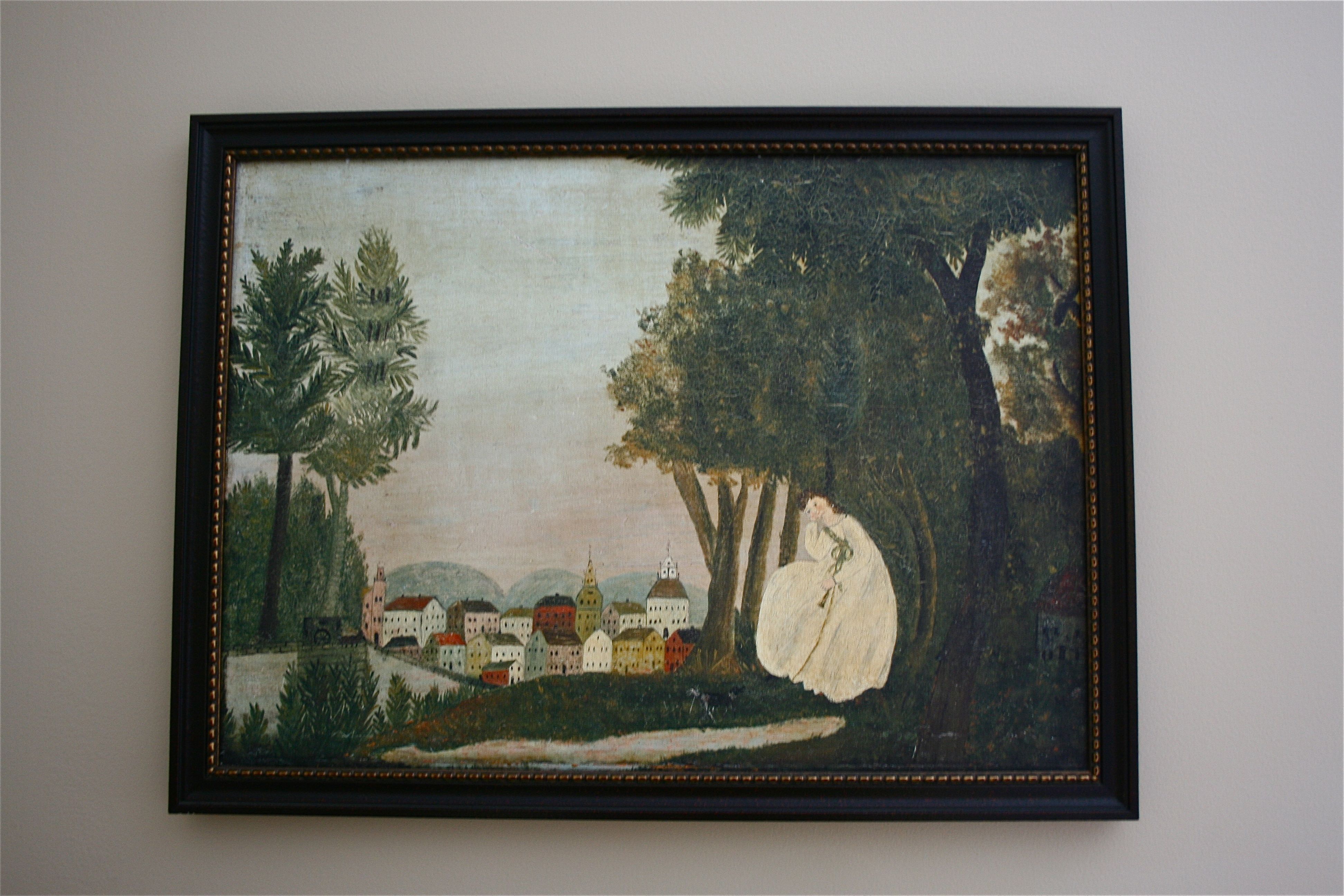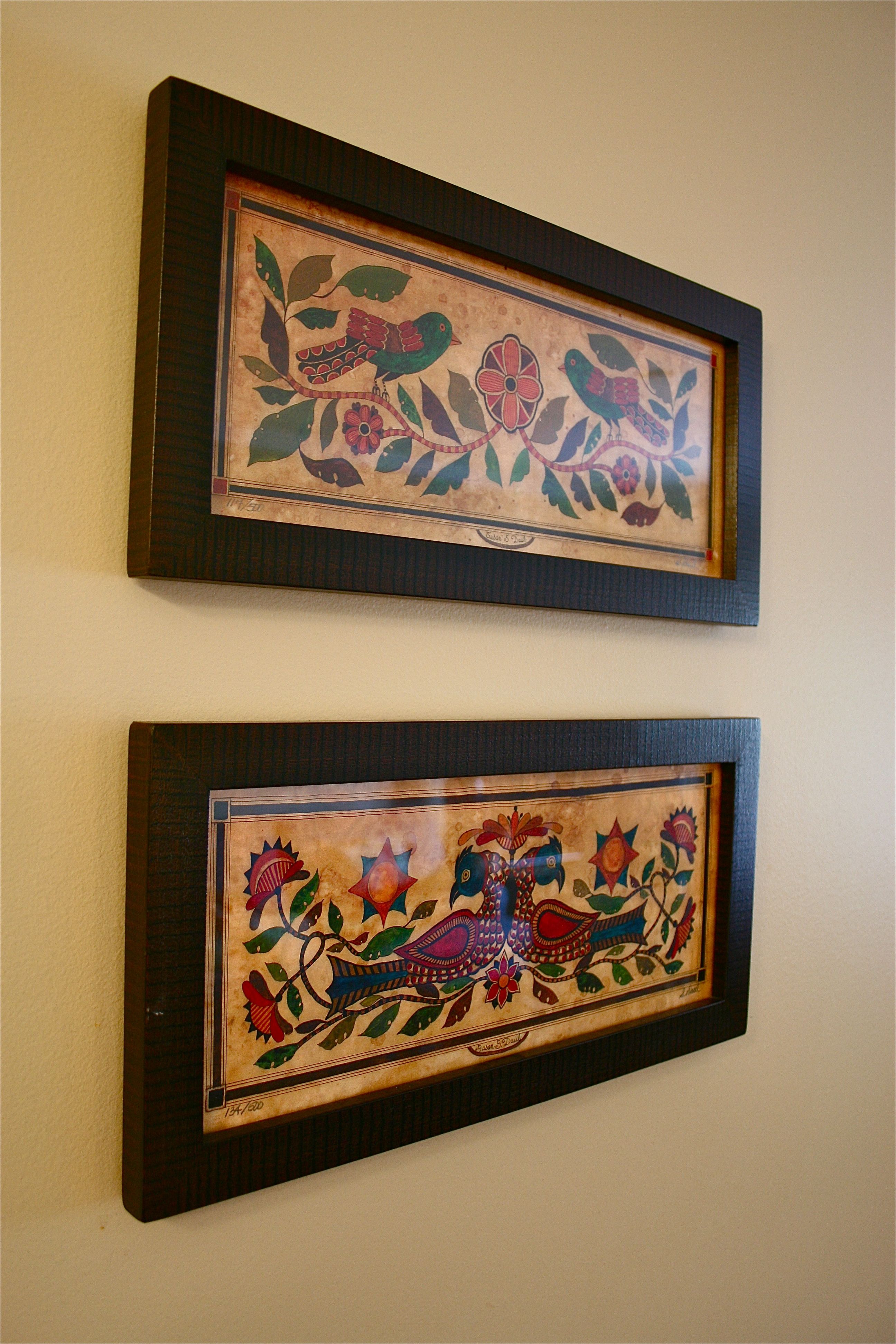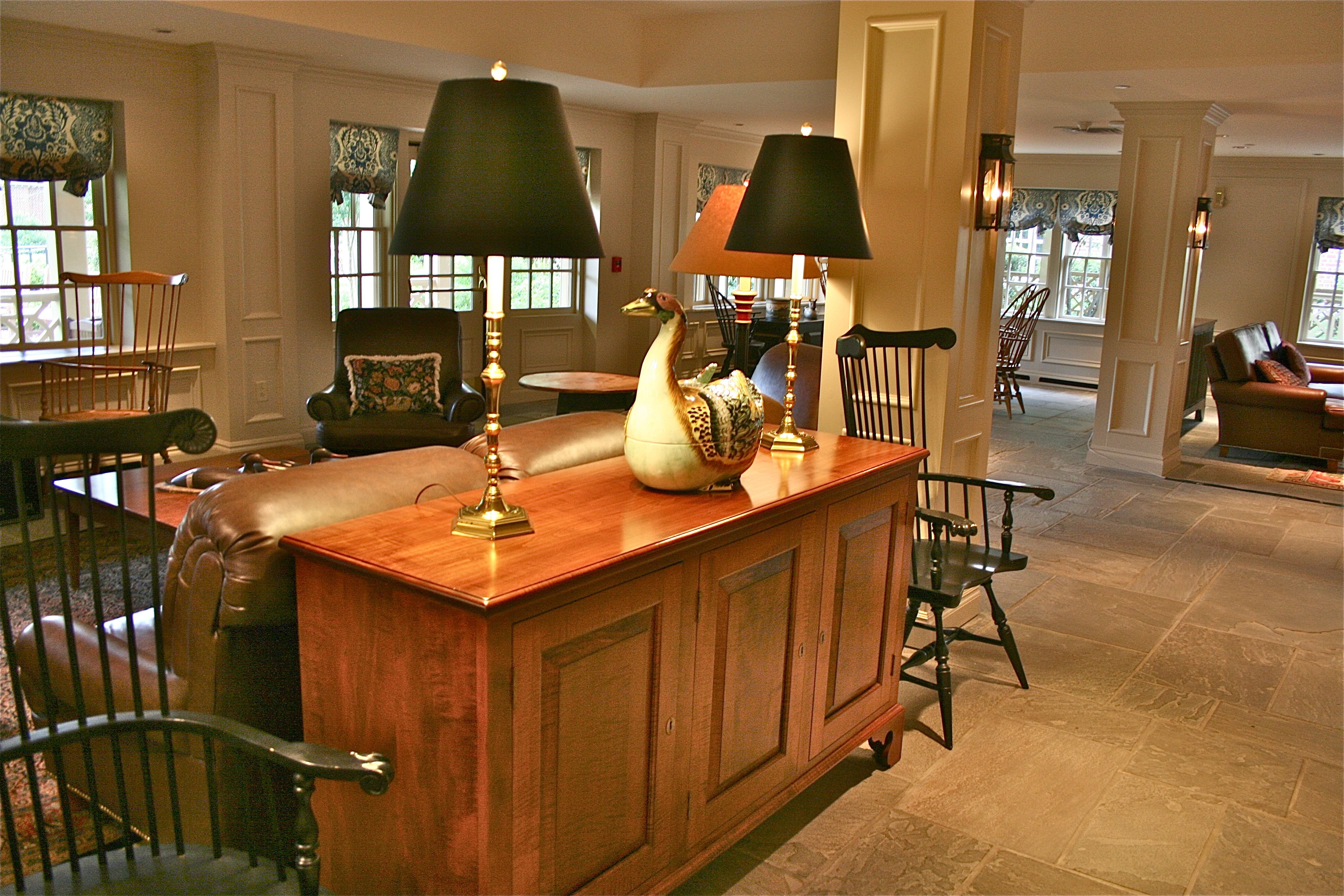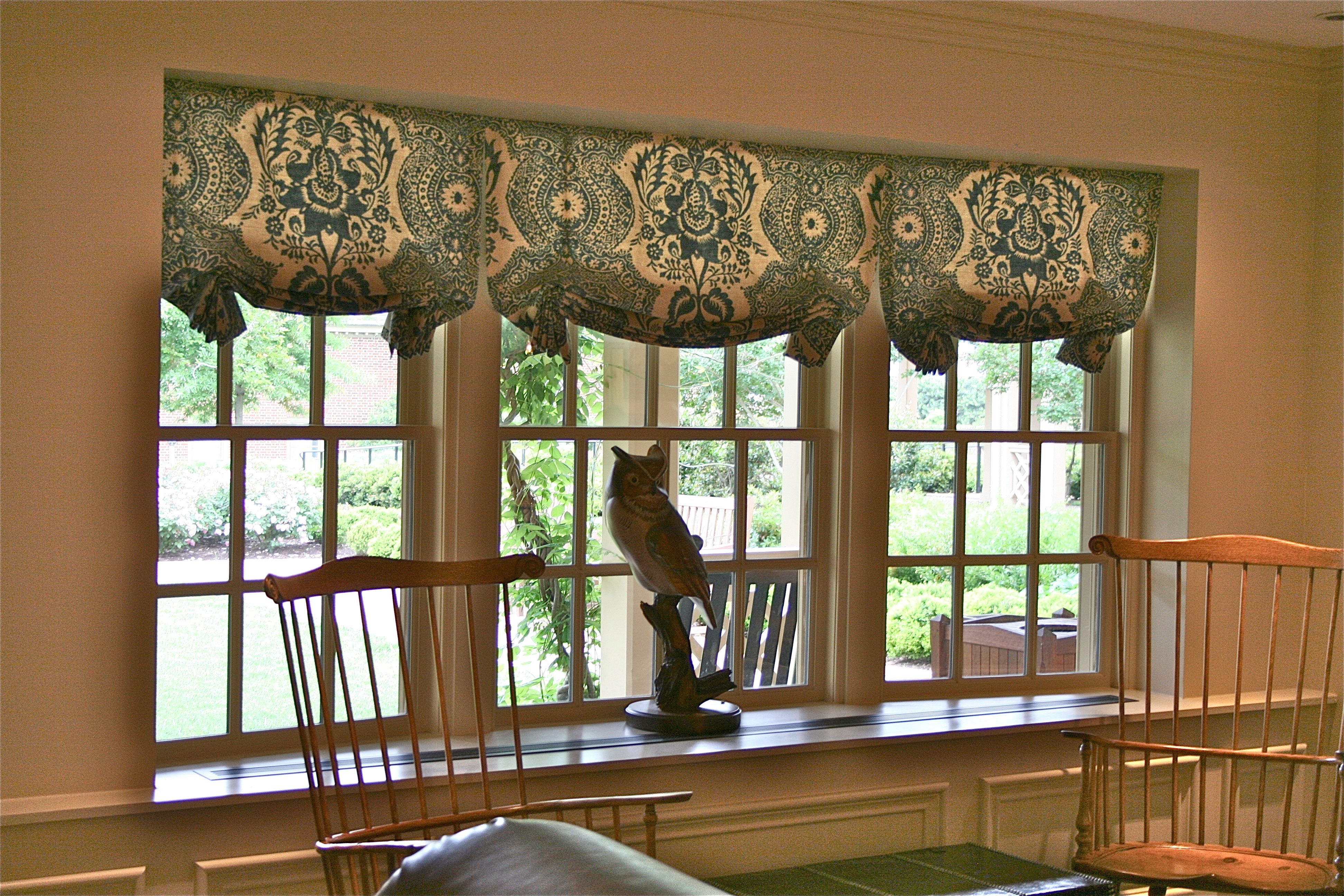 (I found a hoot!!! See photo above)
Chunky hardwood furniture, elegant moldings and a mixture of patterns seems to scream "Williamsburg" to me. Although a lot of the style seems decorative, the original artisans of the furniture and accessories back in the 1700's were all about being utilitarian. So what you see at the hotel, though here reproductions, would have been hand-made and used for specific purposes. Not many of the colonial  inhabitants had the luxury of frivolously decorated homes (except maybe the governor – stay tuned for photos of his excessive gardens further down).
To get a sense of the original Williamsburg, all we had to do was walk across the street from the hotel and we were on Duke of Gloucester Street – the main road in the historic colonial area.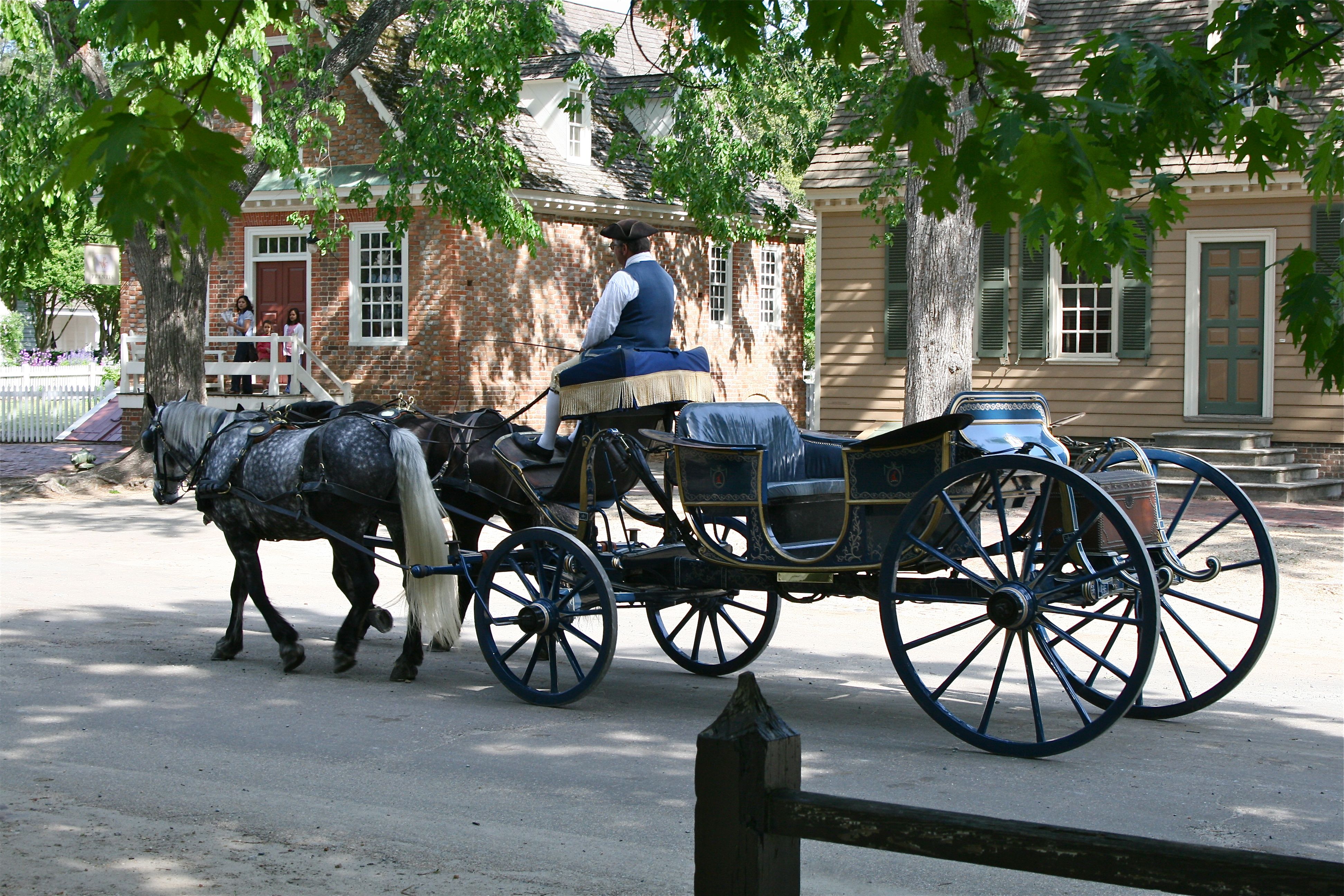 The street is lined with small houses, shops and places for a post office, wig maker, cooper, printer, etc. While no two is exactly alike, they all have the distinctive style of the era – dental molding, shutters, porticoes, dormer and bay windows, steep roofs, white trim, etc. Home exteriors also used the earth tone palette with bits of blue and white thrown in (like what we saw at the hotel).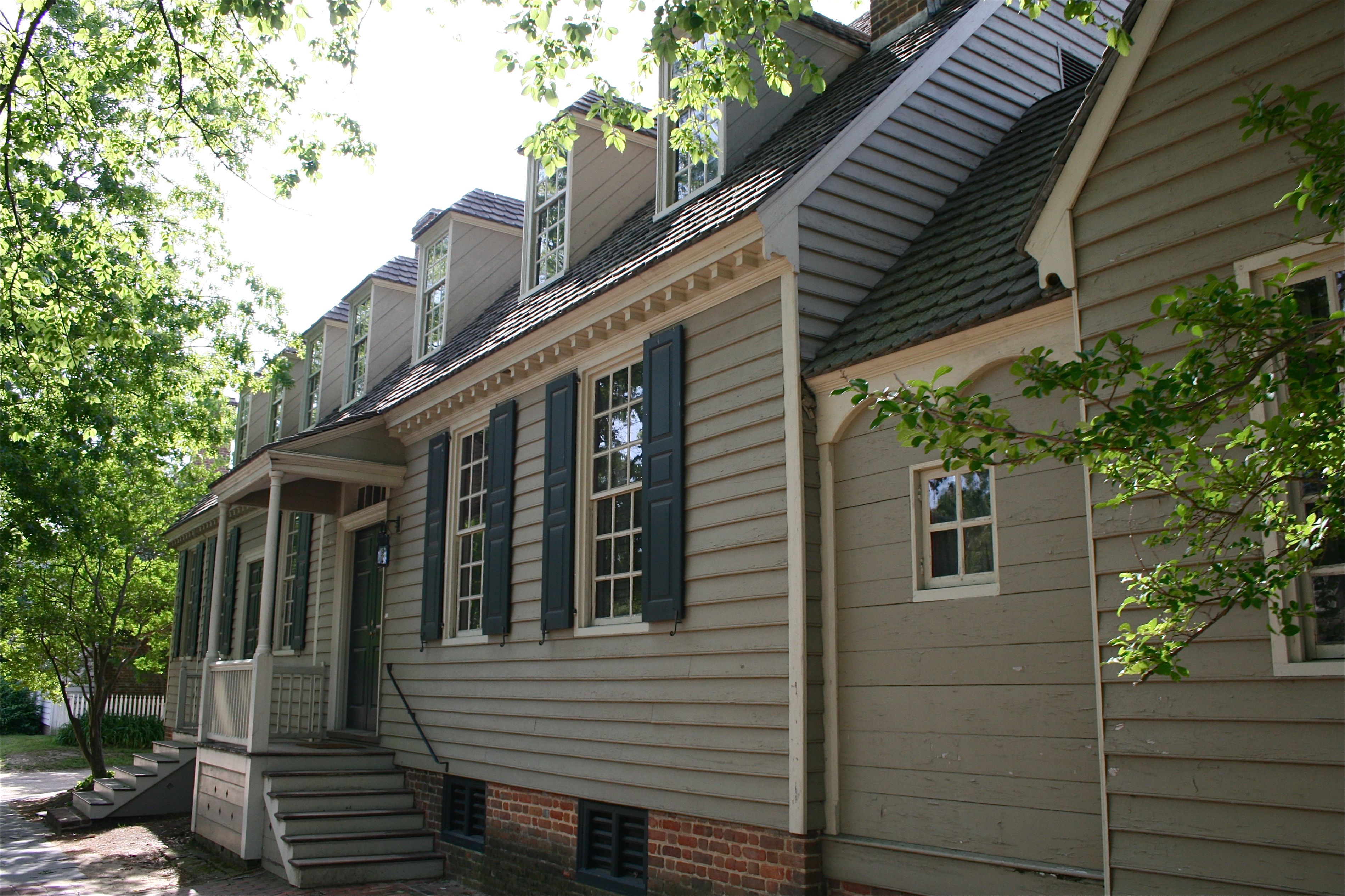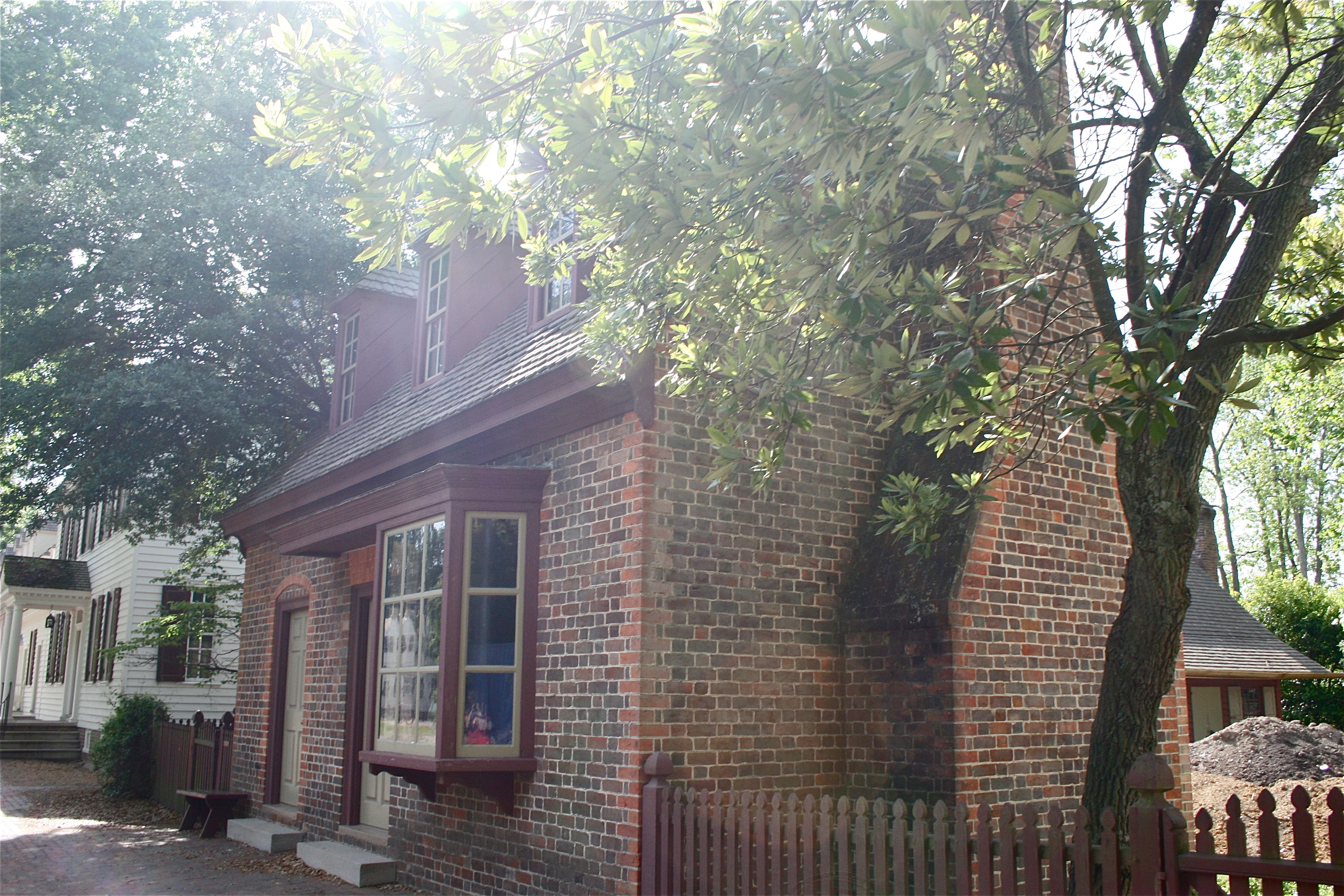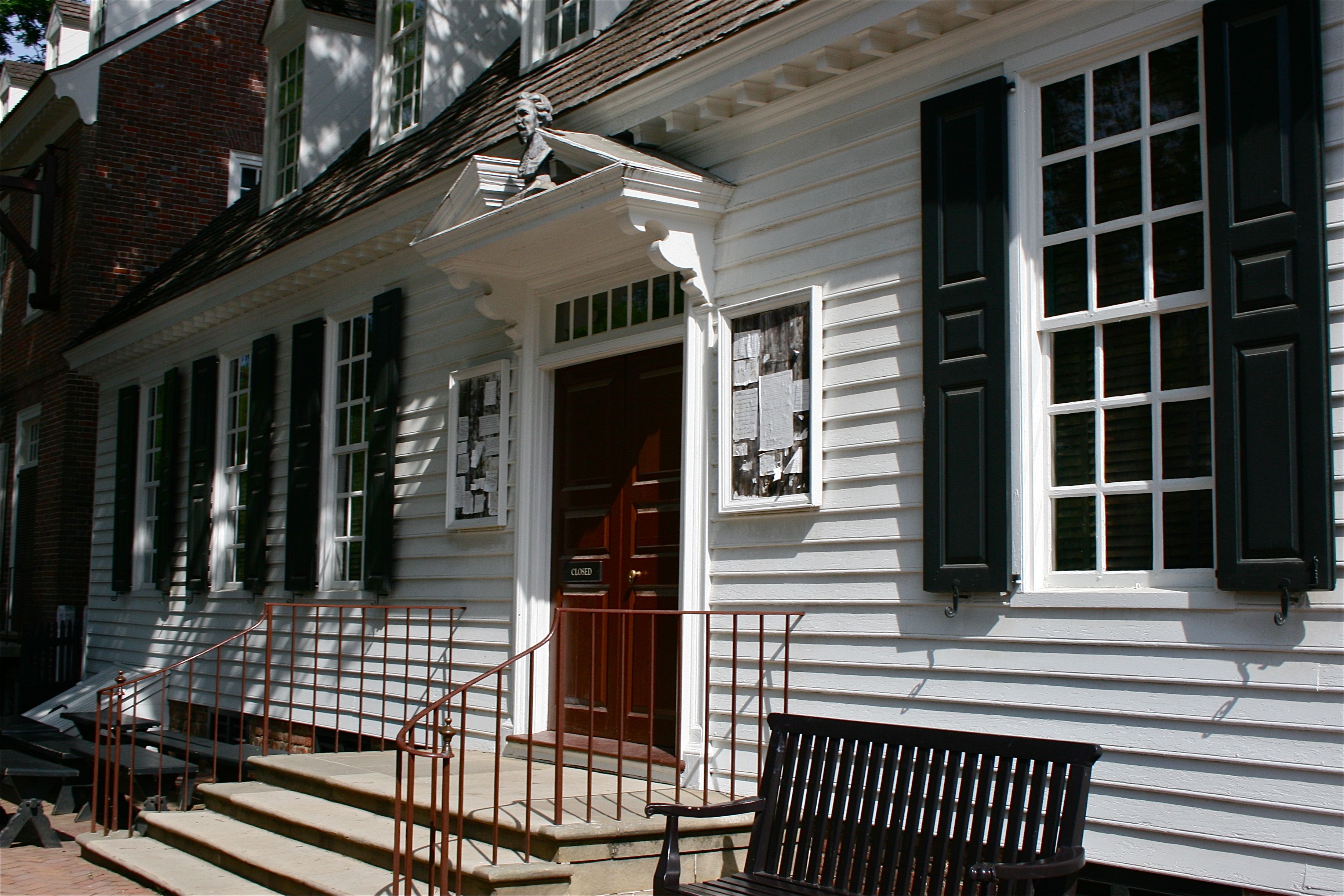 The photo below is a closeup of the postings beside the door pictured above.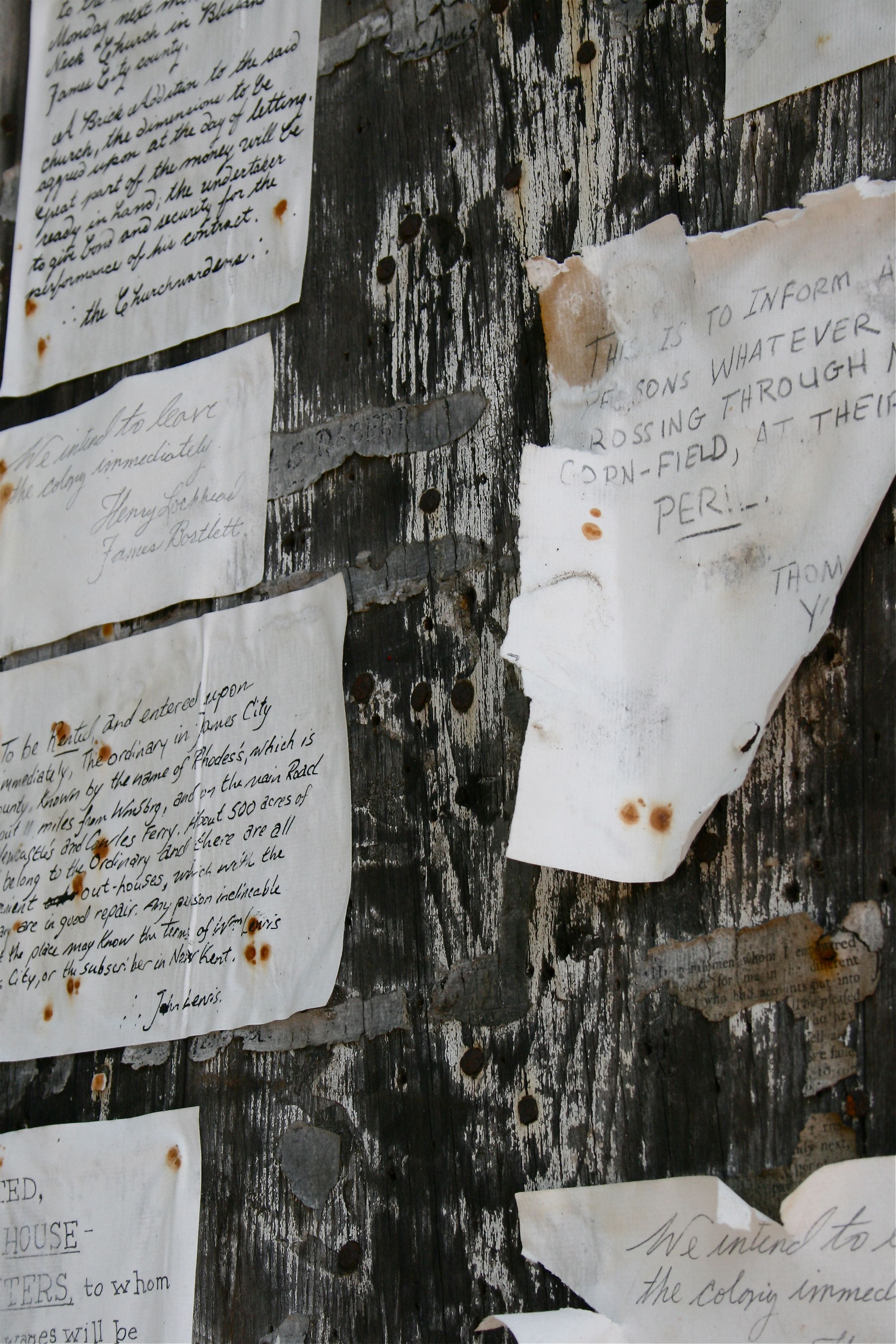 I love the things that people posted about back in the 1700's…Warning people against crossing their corn fields or how a family was leaving the colony immediately – Honestly, it's not much different then today's society in that we are constantly commentating on people's comings and goings and on people's class, convictions and scandals.
My parents took a tour of the courthouse and were told that, if someone lied in court they were given three options: they could pay a fine of 20 shillings (a week's worth of wages back then), a 30-day stay in the local jail or they could go in the stockade.
Now the stocks didn't seem like such a bad option to me until dad explained that officials drove a nail through each of your ears and that, when your time was done, they carved the nail out with a knife ::shivers:: The purpose of this was that liars were forever branded with a hole in their ear. People whose ears got gouged in bar fights would actually go to the courts for an affidavit proving that their injuries were a result of a fight and NOT time in the stocks for lying – It was THAT big of a deal back then. So interesting!!!
Let's get back to the pretty homes and shops…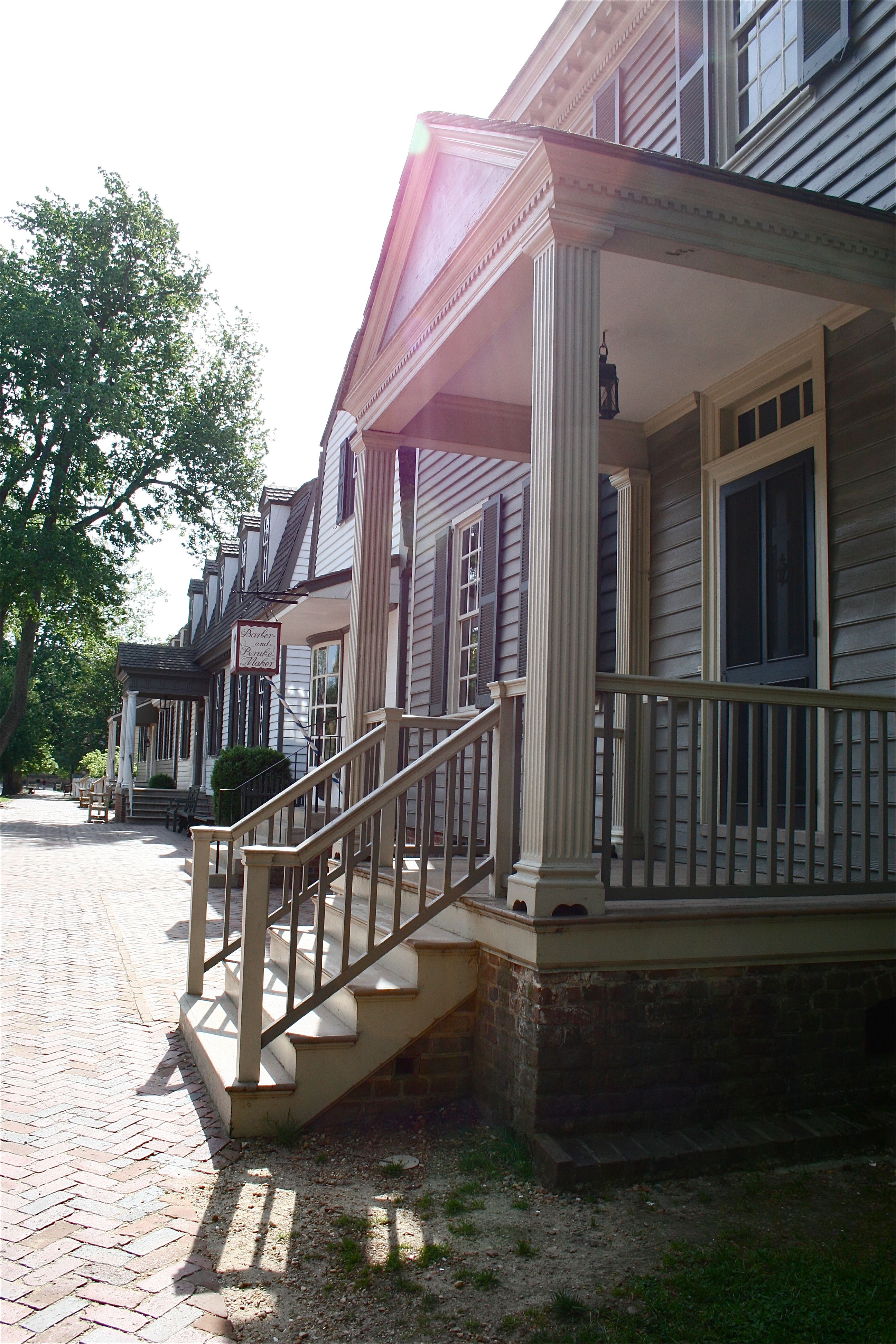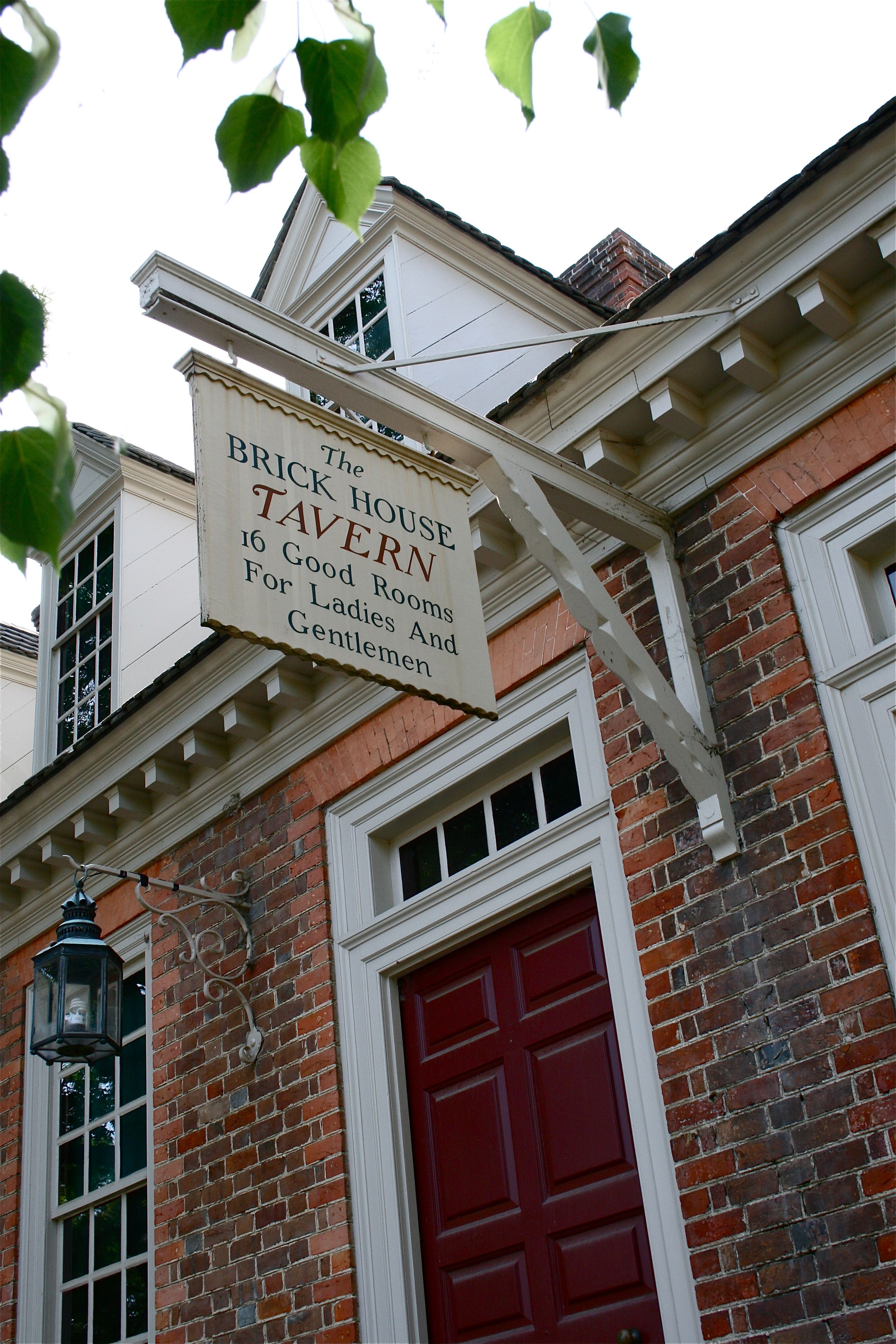 Even the jail was pretty charming with its brick walls, arches and courtyards!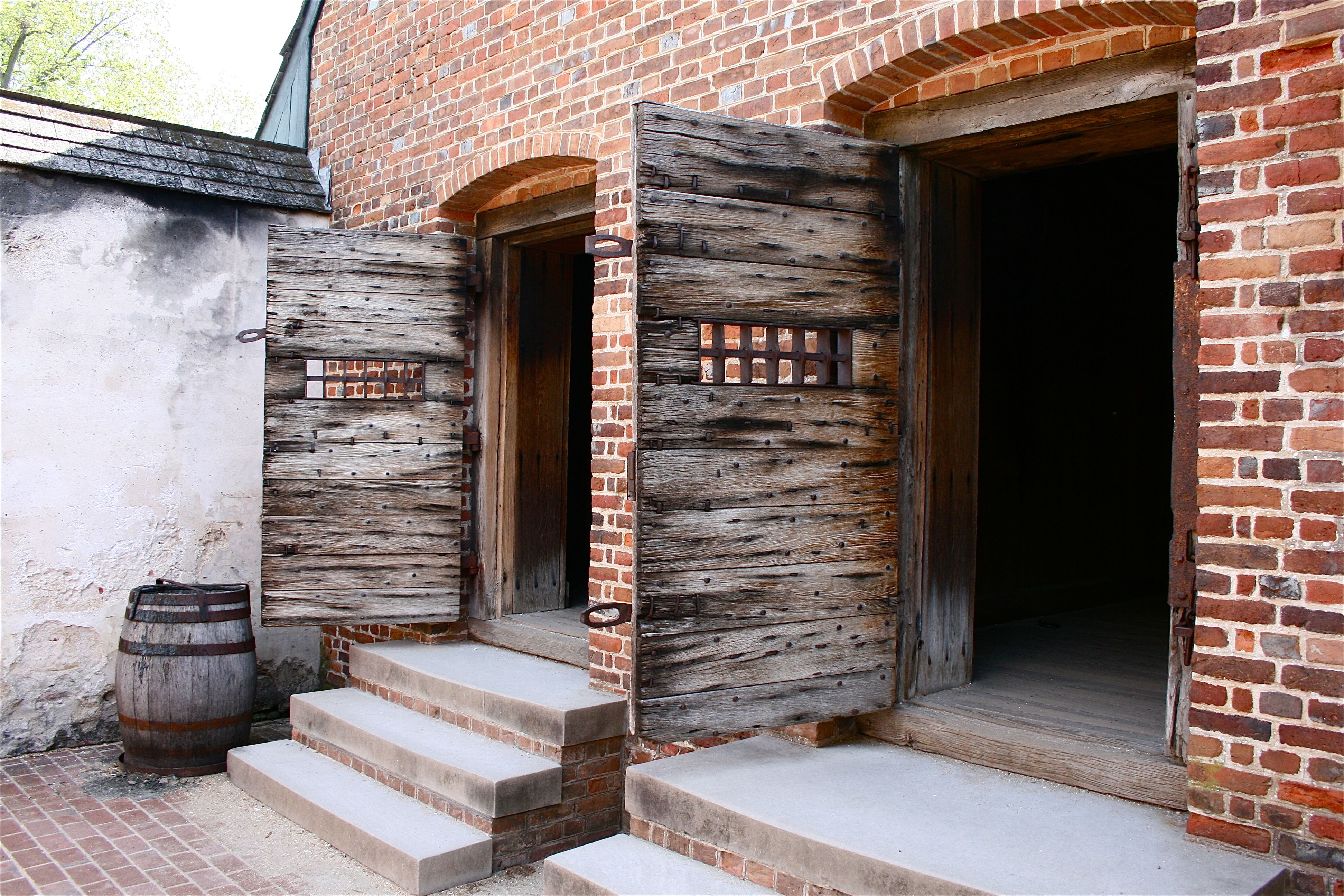 Okay, maybe not so charming of a cell…But it's pretty big! This room looks small, but it's actually something like 10×15 feet – Bigger then my sister's bedroom at my apartment.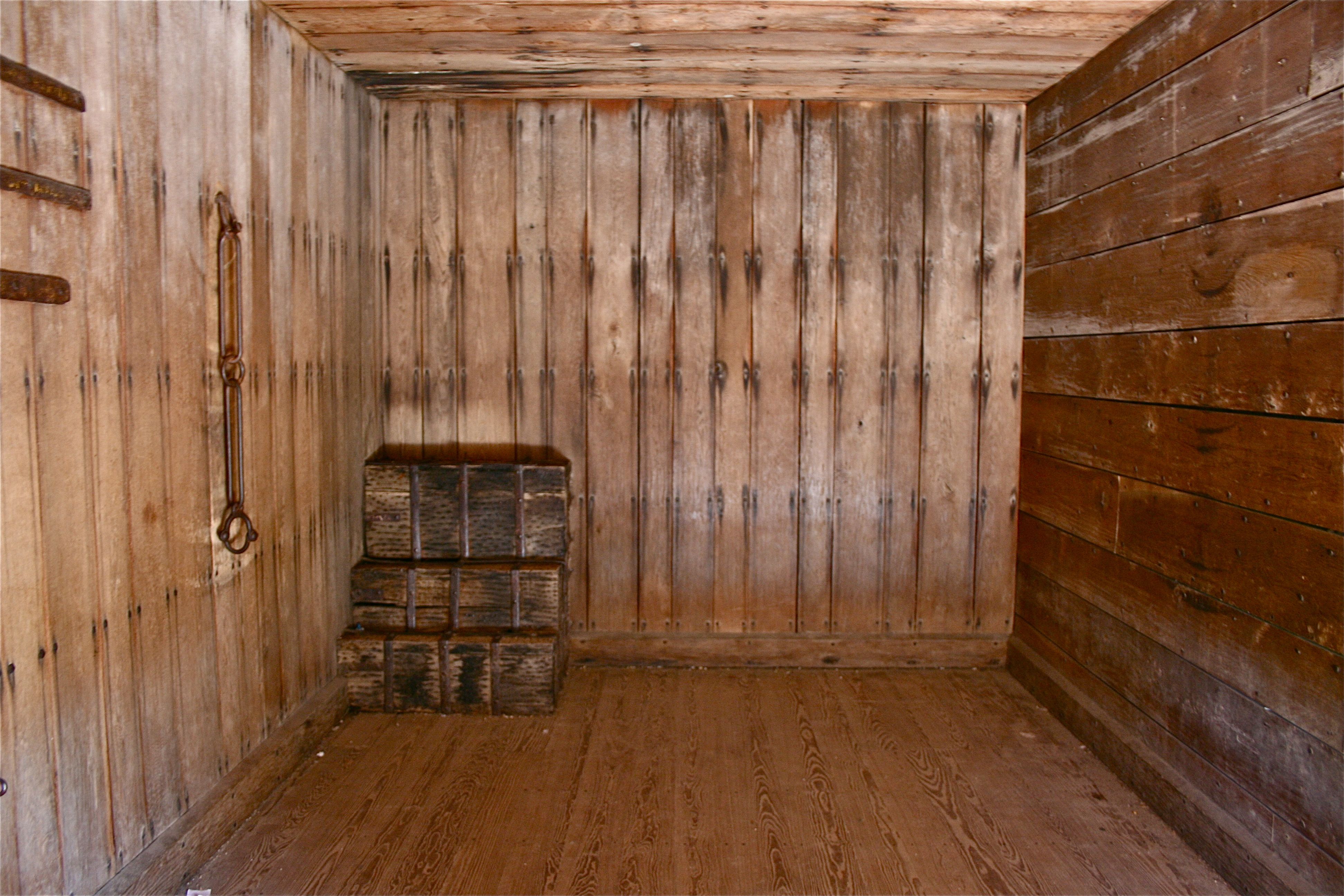 In addition to the homes, Colonial Williamsburg is known for their gardens – My parents even went on an hour-long tour of them Saturday morning! There are numerous small flower and vegetable beds along the streets behind white picket fences, and then there are the massive gardens of the bigger estates and the Governor's palace.
I've been to Williamsburg countless times (it was one of my favorite get-aways when I was at school only twenty minutes away), but I actually didn't see it in full bloom very often. Apparently May is the PERFECT time to go to see all of the flowers and trees colorful and full of life!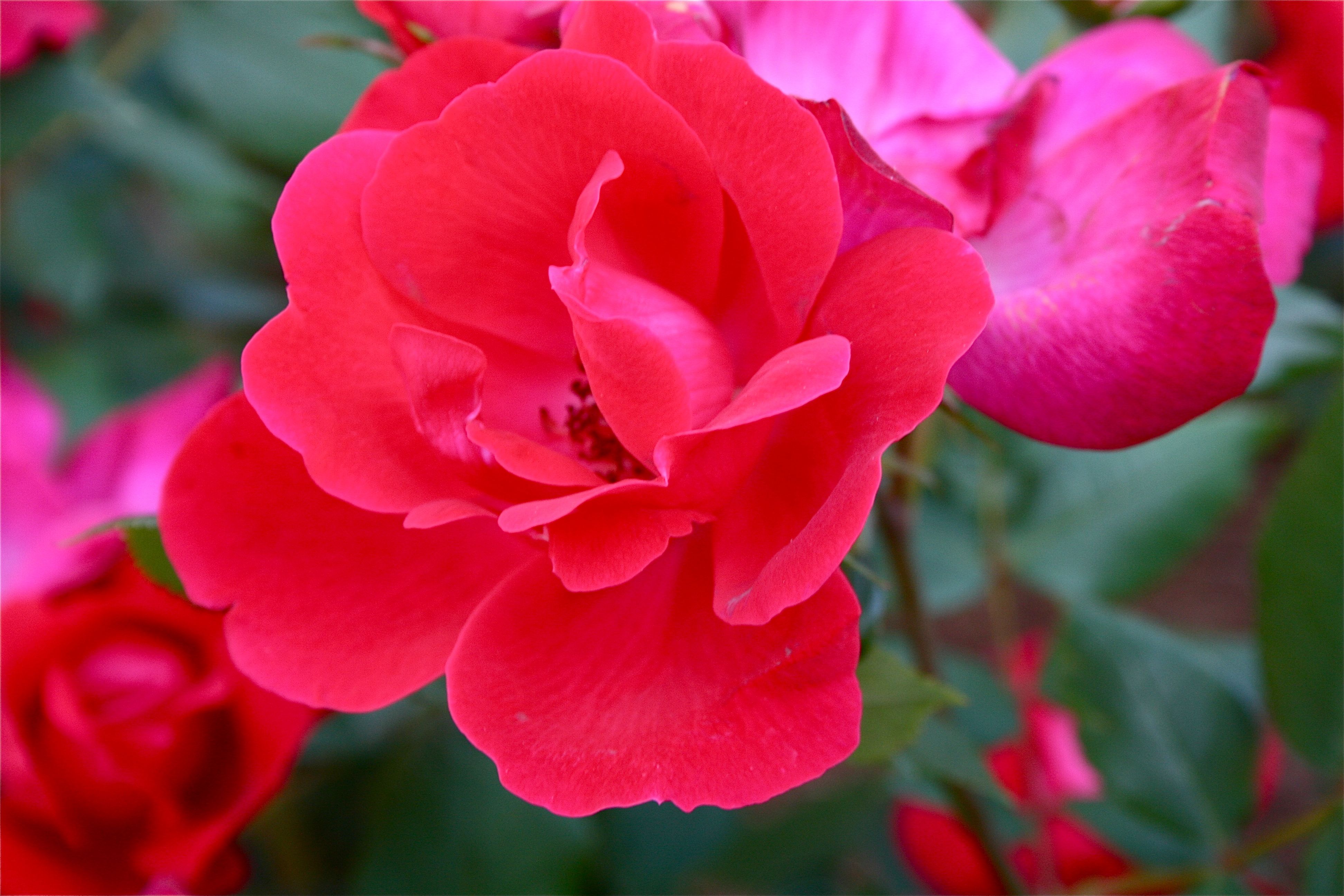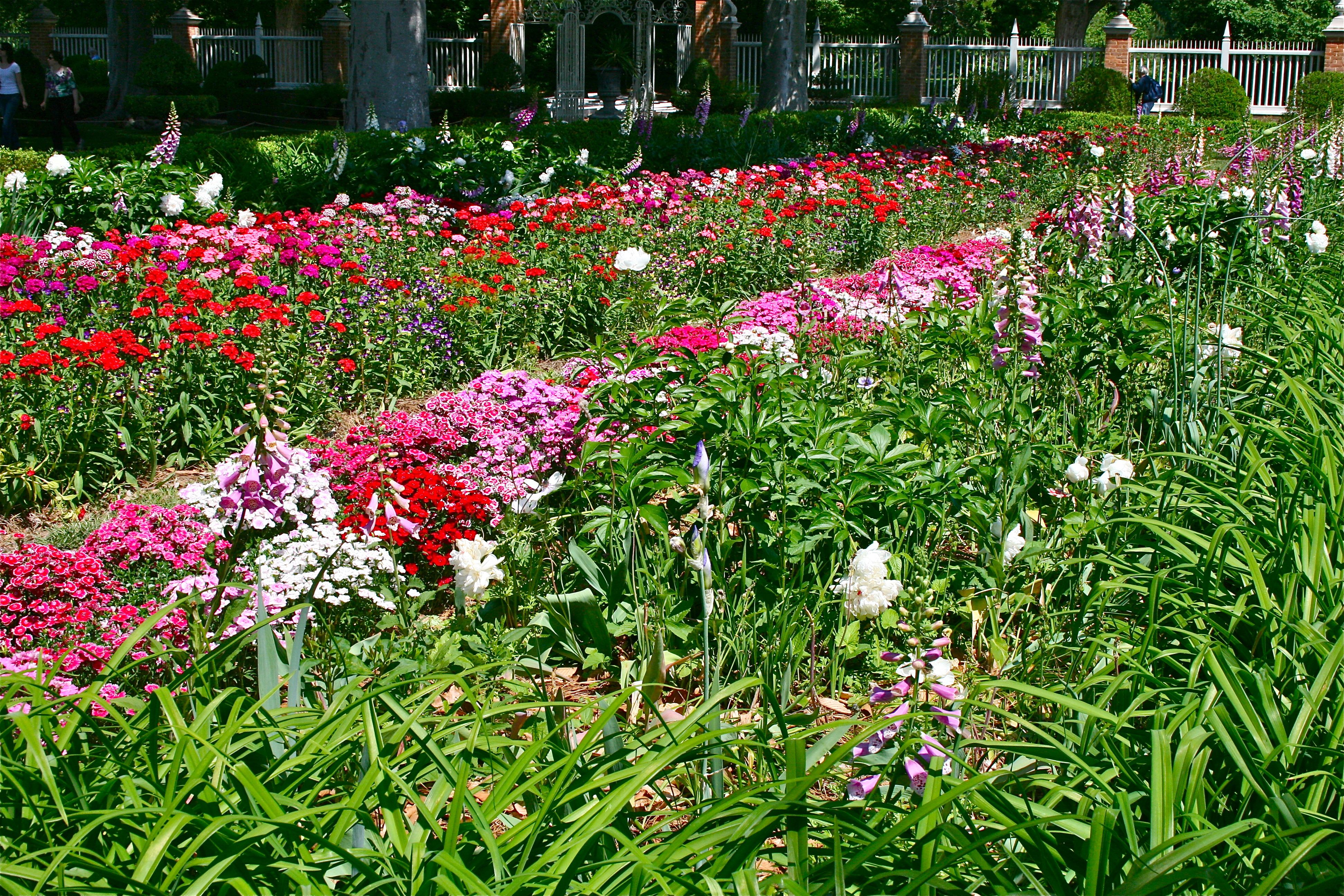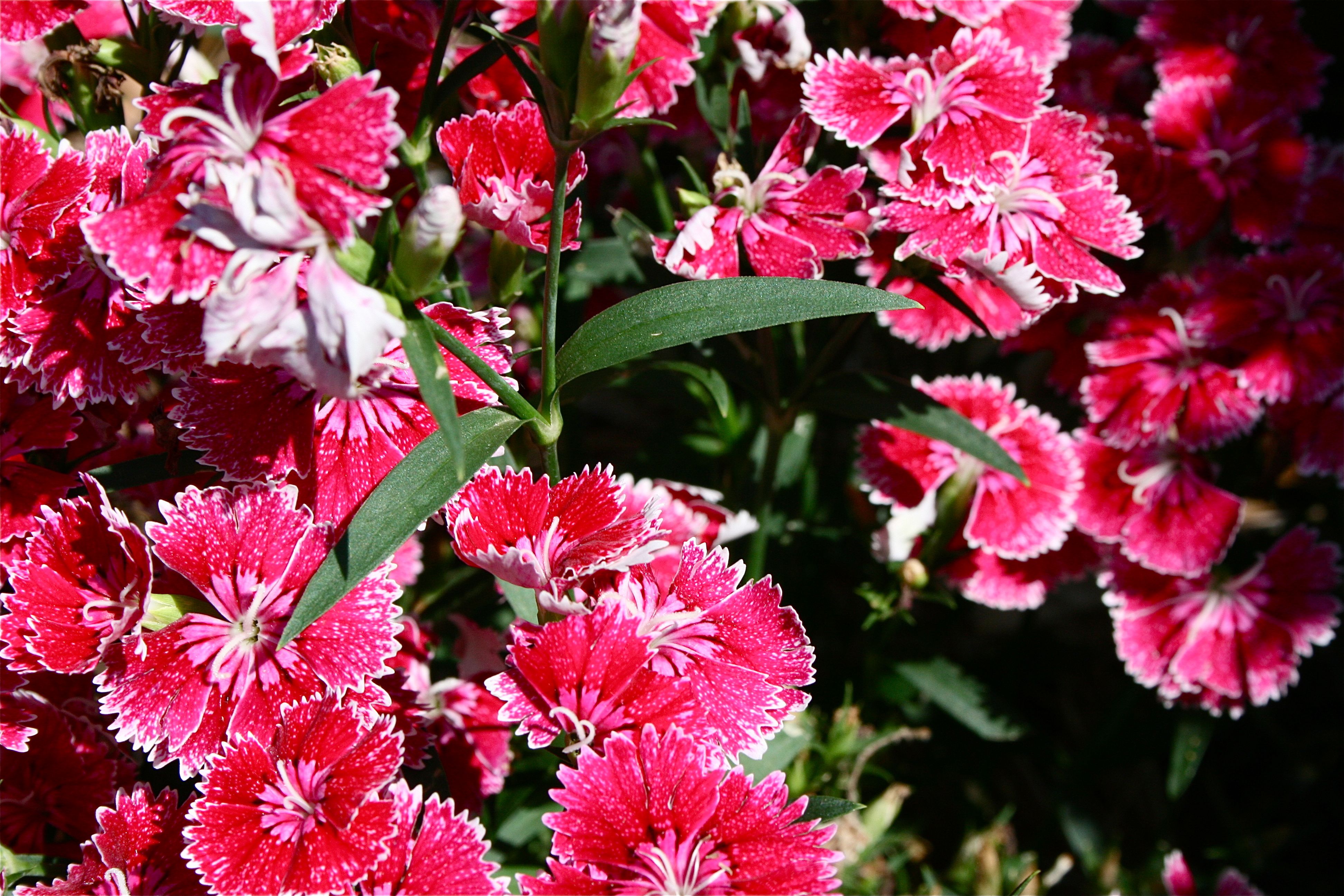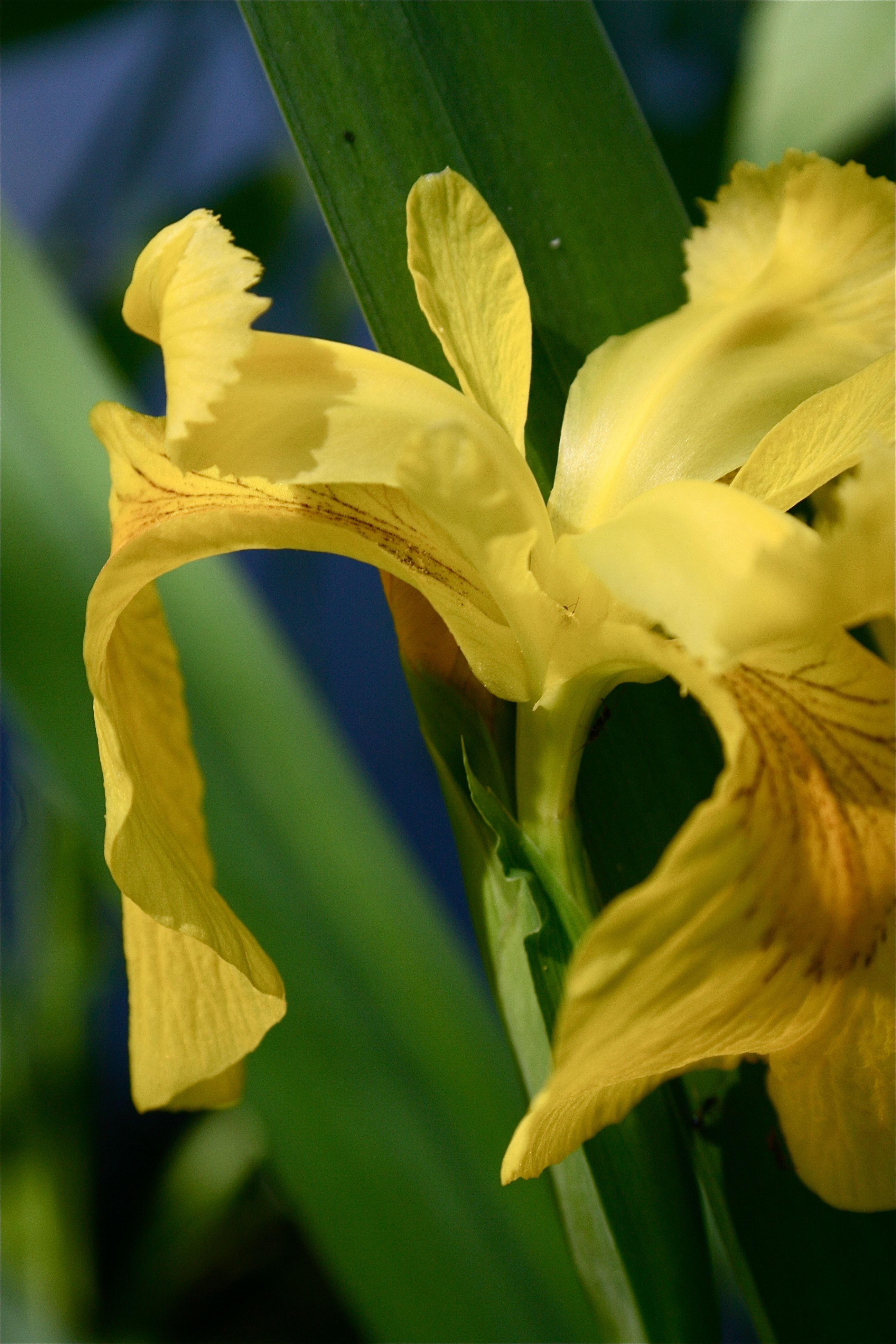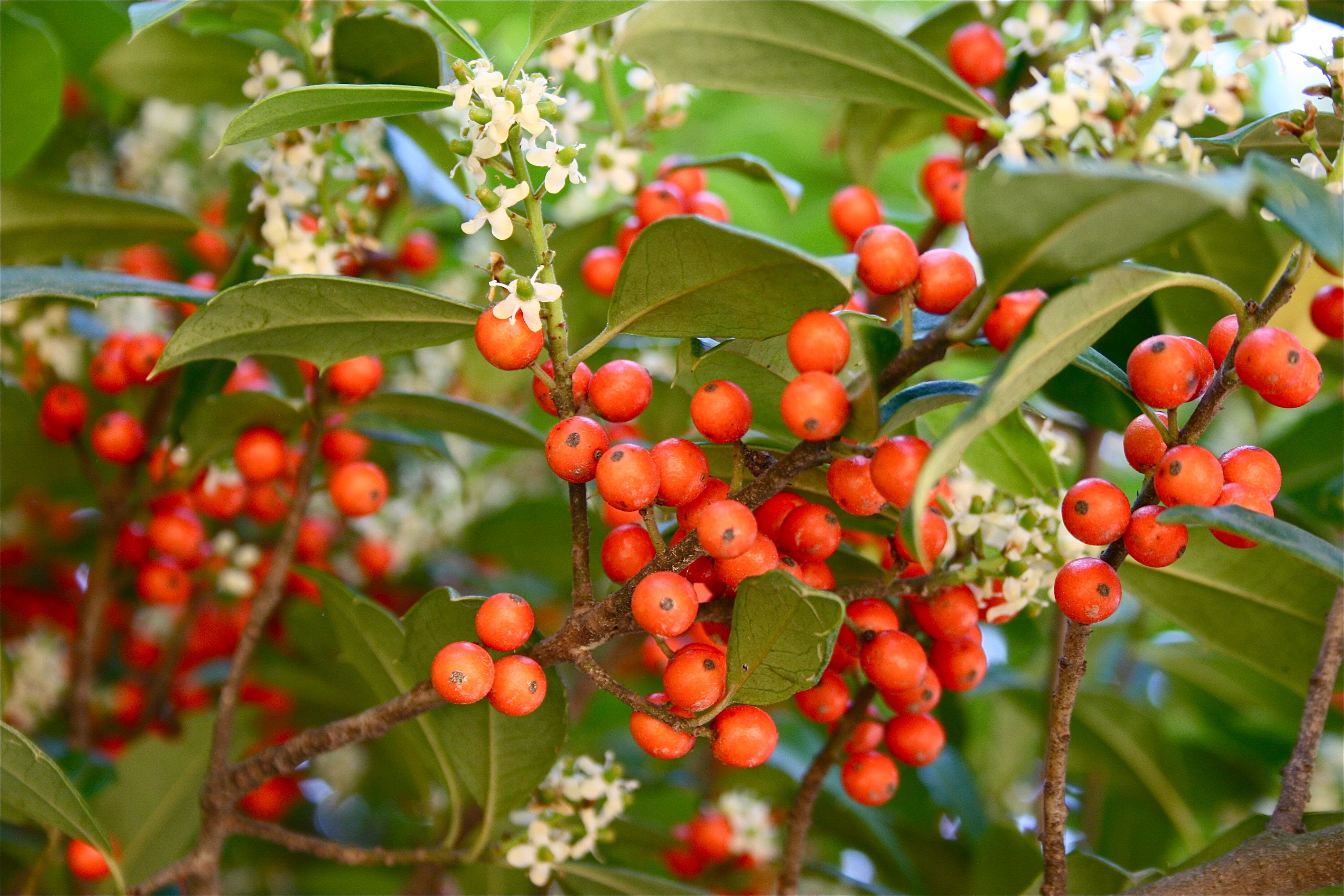 Another topic you can't forget about when discussing the lifestyle of Colonial Williamsburg is livestock. My parents and I took a "Bits and Bridles" tour of the stables used for everyday life in the historic area. Though the stables are a modern facility, the animals and breeds are all the same as those used hundreds of years ago.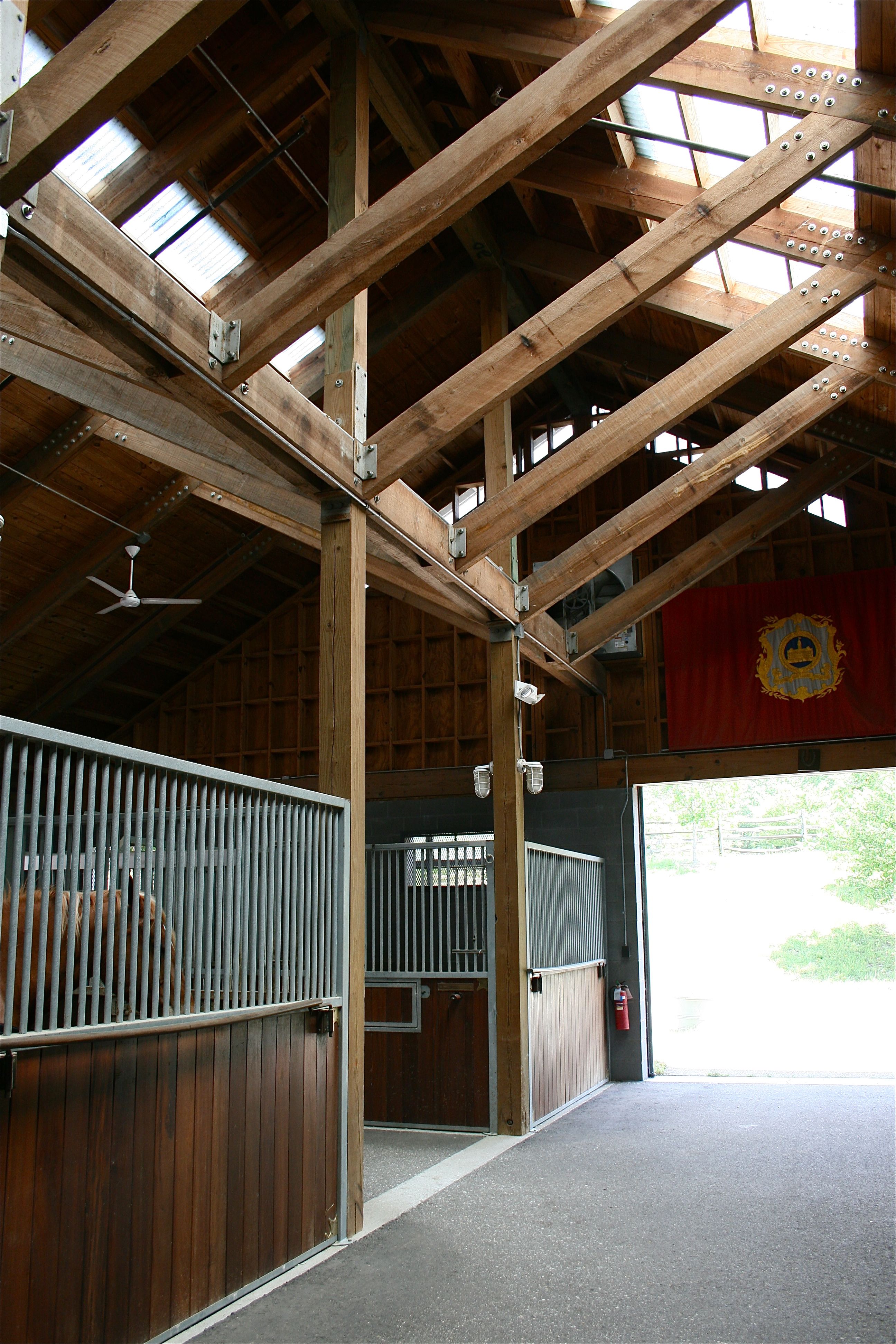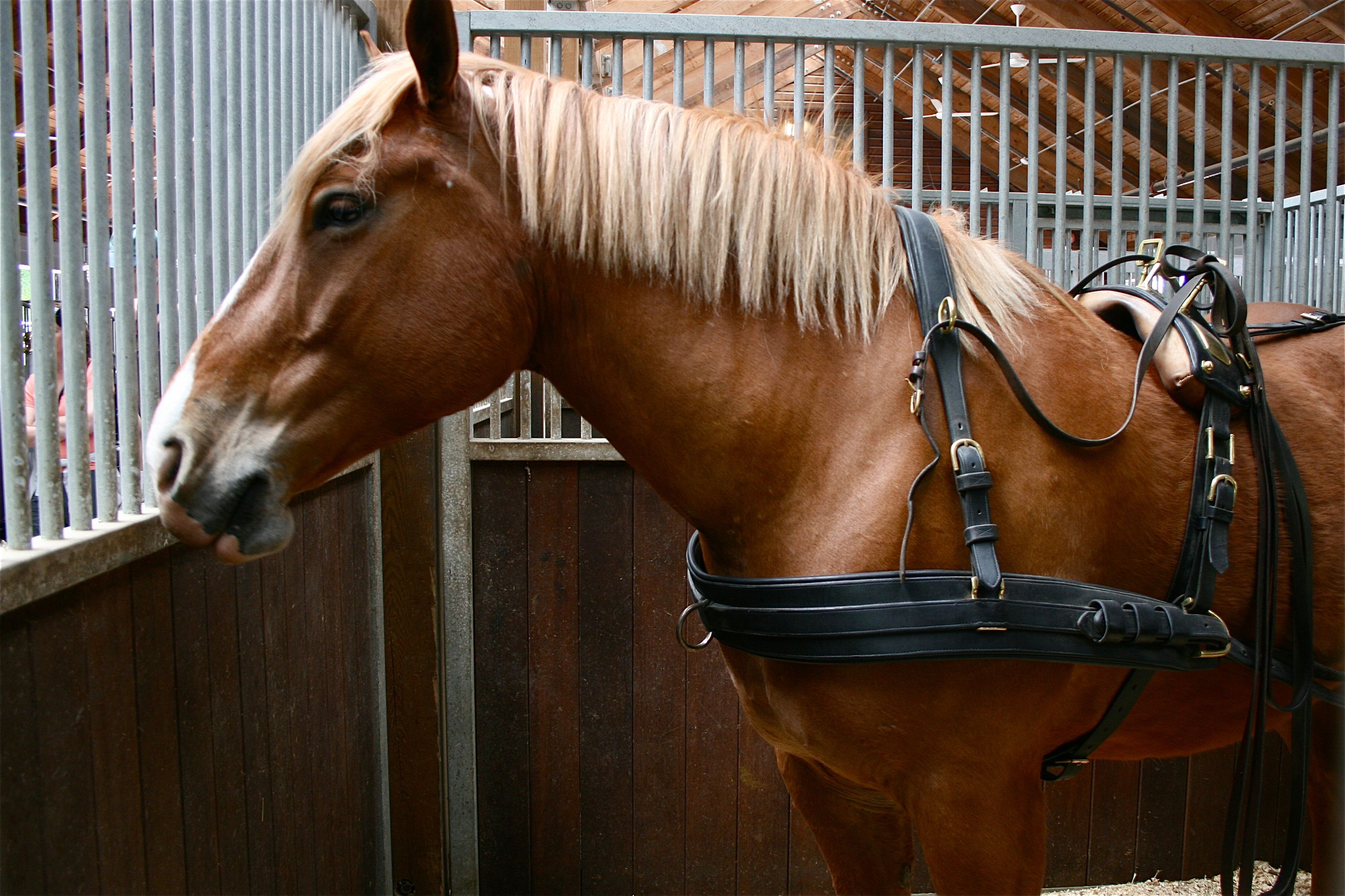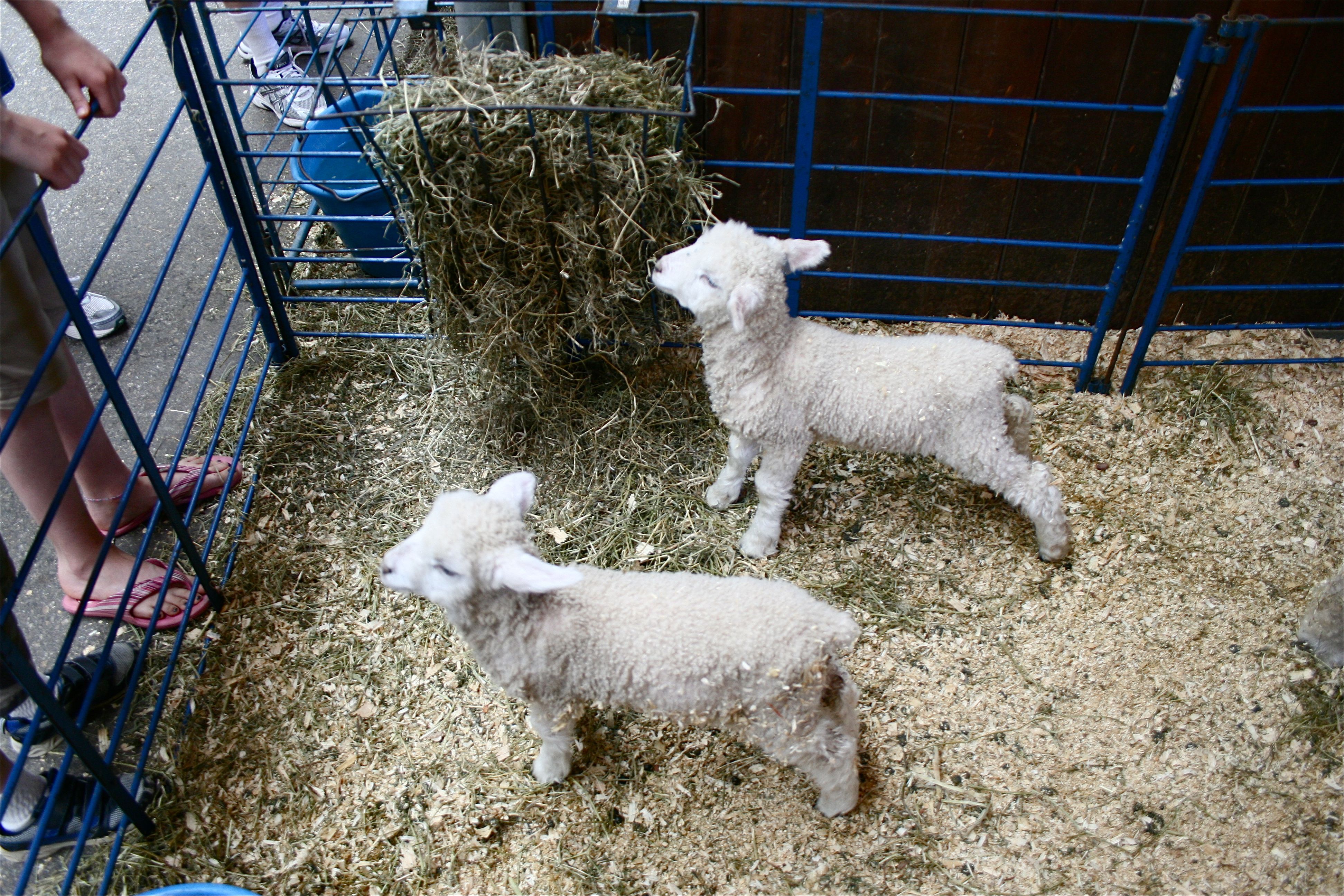 We even got to walk through the tack room – Mom used to ride in horse shows, owning two of her own, and I used to take lessons for years, so we happily breathed in the scent of the leather bridles, saddles and straps…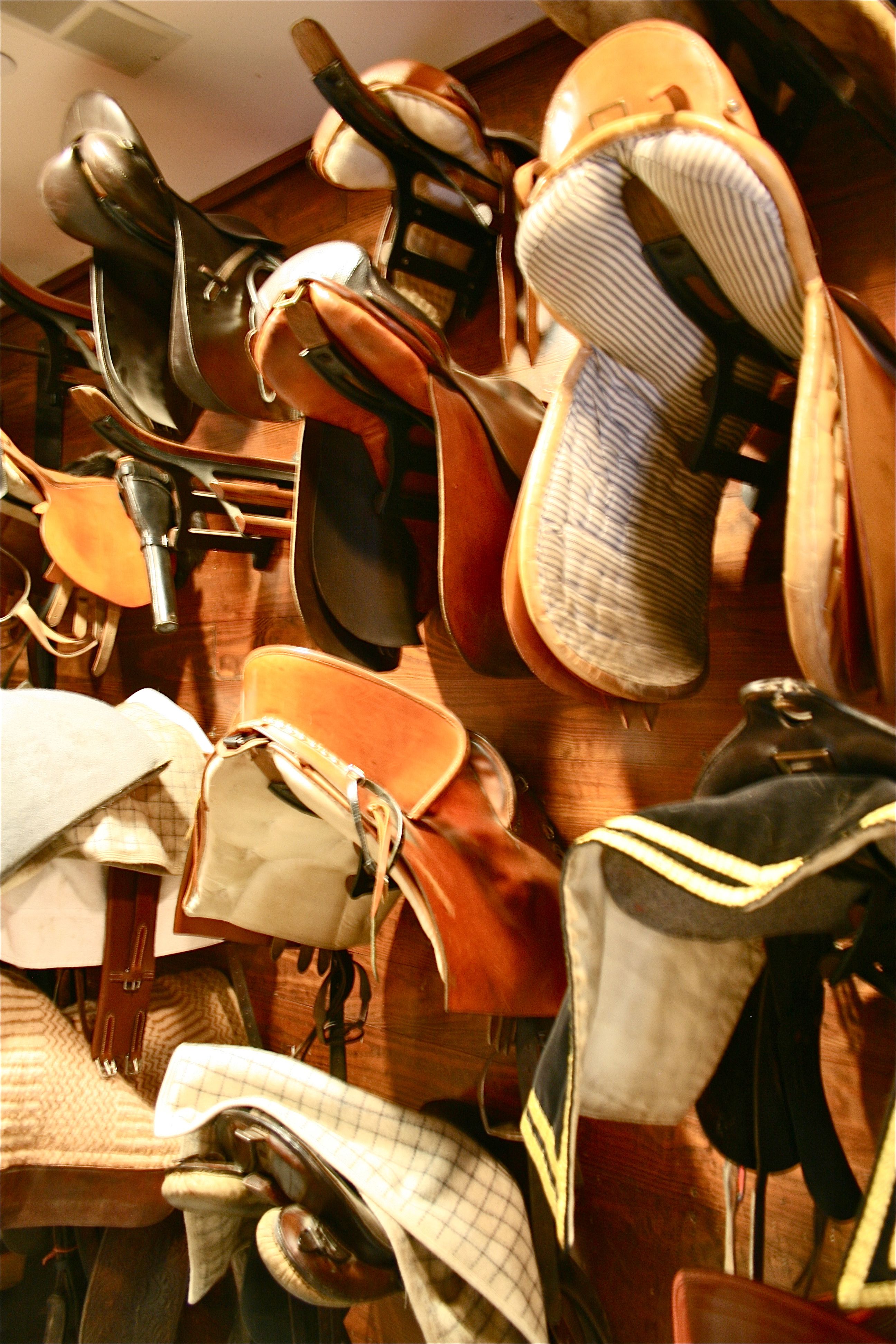 Dad asked the tour guide why they call it a "tack" room and, despite the number of horse enthusiasts in the room, no one could answer the question! Mom guessed at "tactical gear", but after Googling the word it seems that there's not much to it! The word tack simply means harnessing equipment used in horse-back riding – It doesn't stand for anything. But I DID find out that tack is also a specific nail used in upholstery, shoe making and saddle work – Maybe that's where it came from??
We also got up close and personal with one of the beautiful, reproduction carriages they use on the streets – This one was commissioned for Williamsburg and cost over $100,000…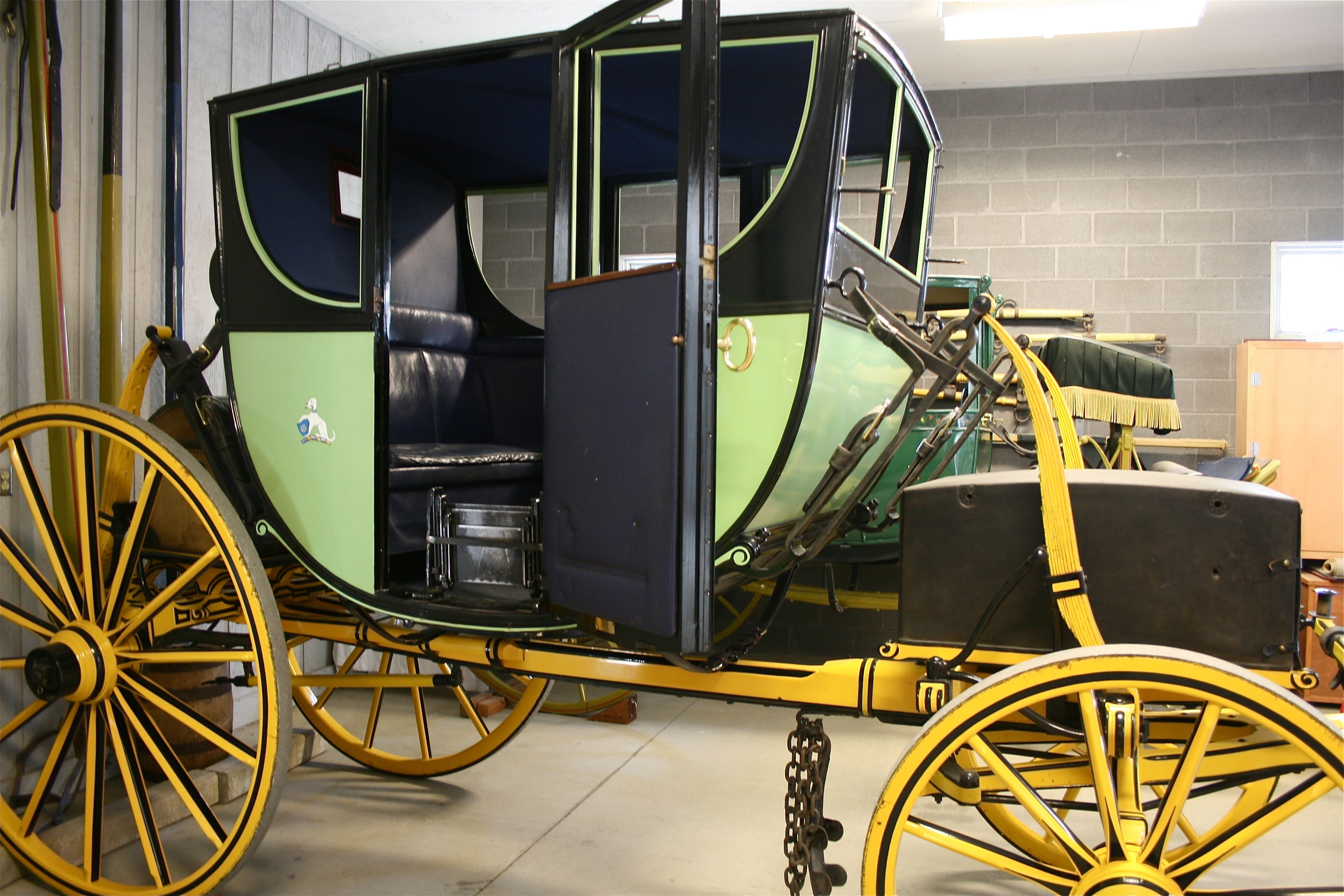 While the Williamsburg style really isn't my cup of tea (I prefer more contemporary looks), mom and I did stop in one store that had this GORGEOUS set up – A great mixture of traditional and modern!!! I'm thinking of using that deep purple color somewhere in our house – I especially love how it's paired with the metal, reflective accents.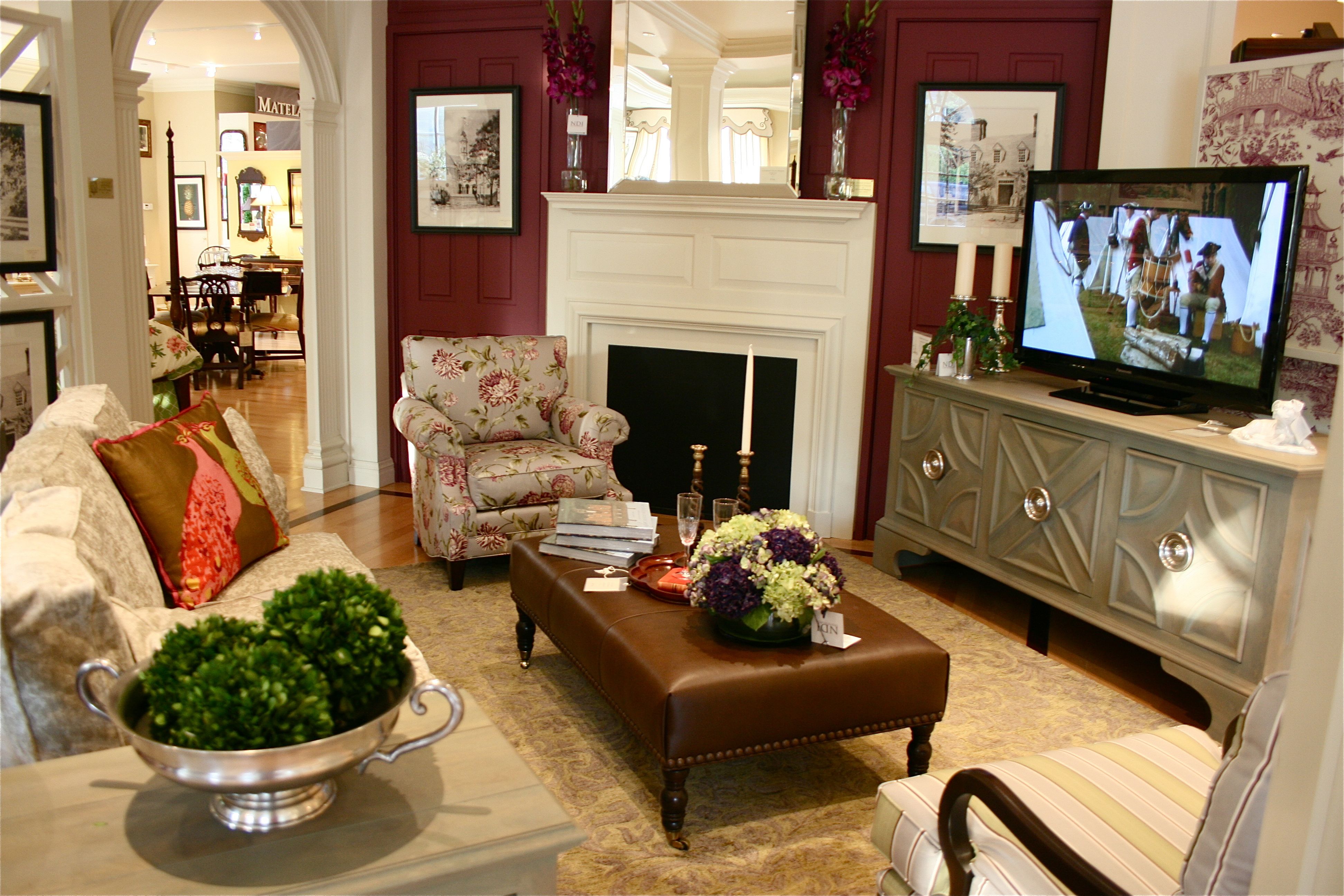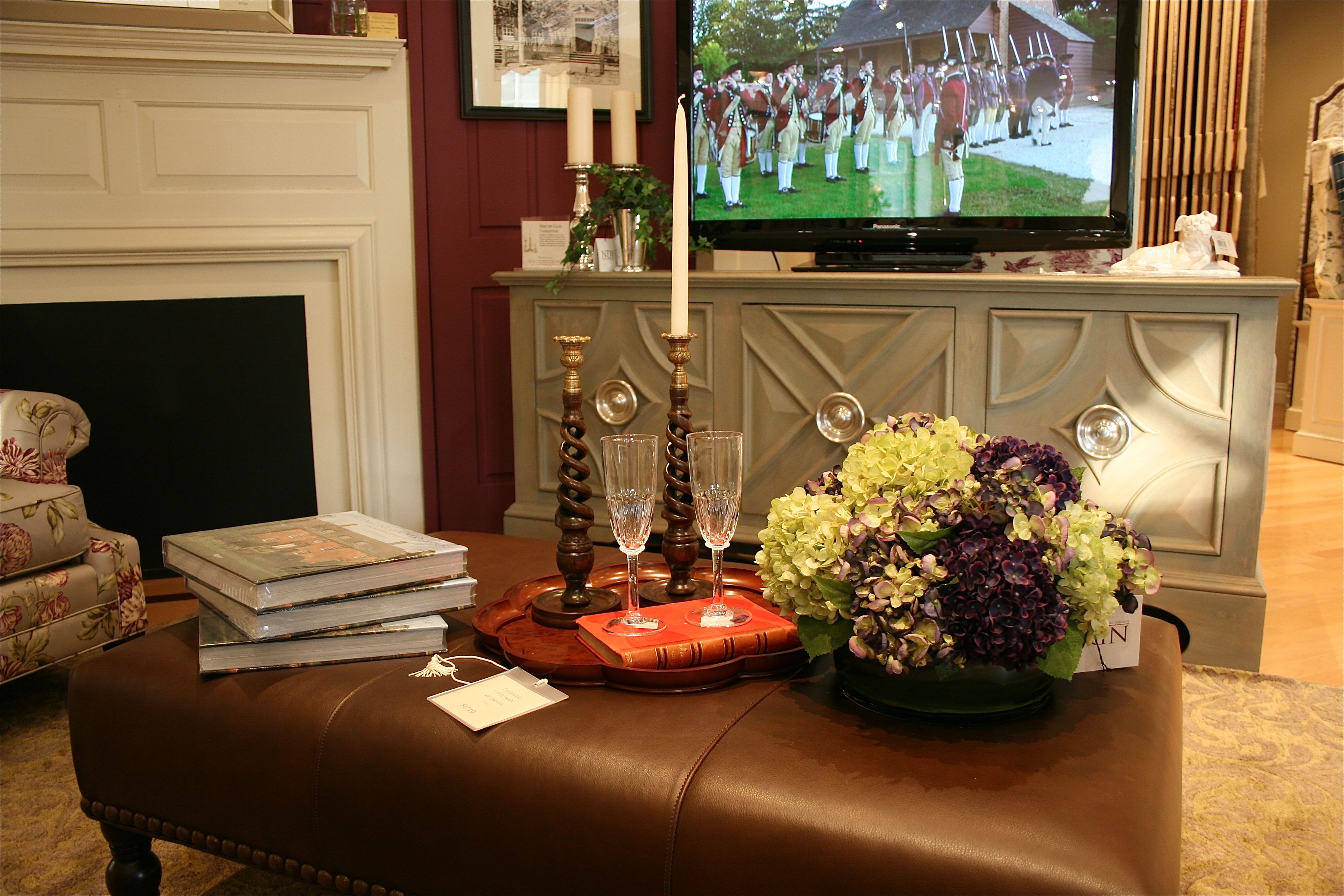 I also LOVE the green fabric and white lantern from the shop's display window pictured below. I think pairing traditional pieces with modern ones is such a neat way to decorate…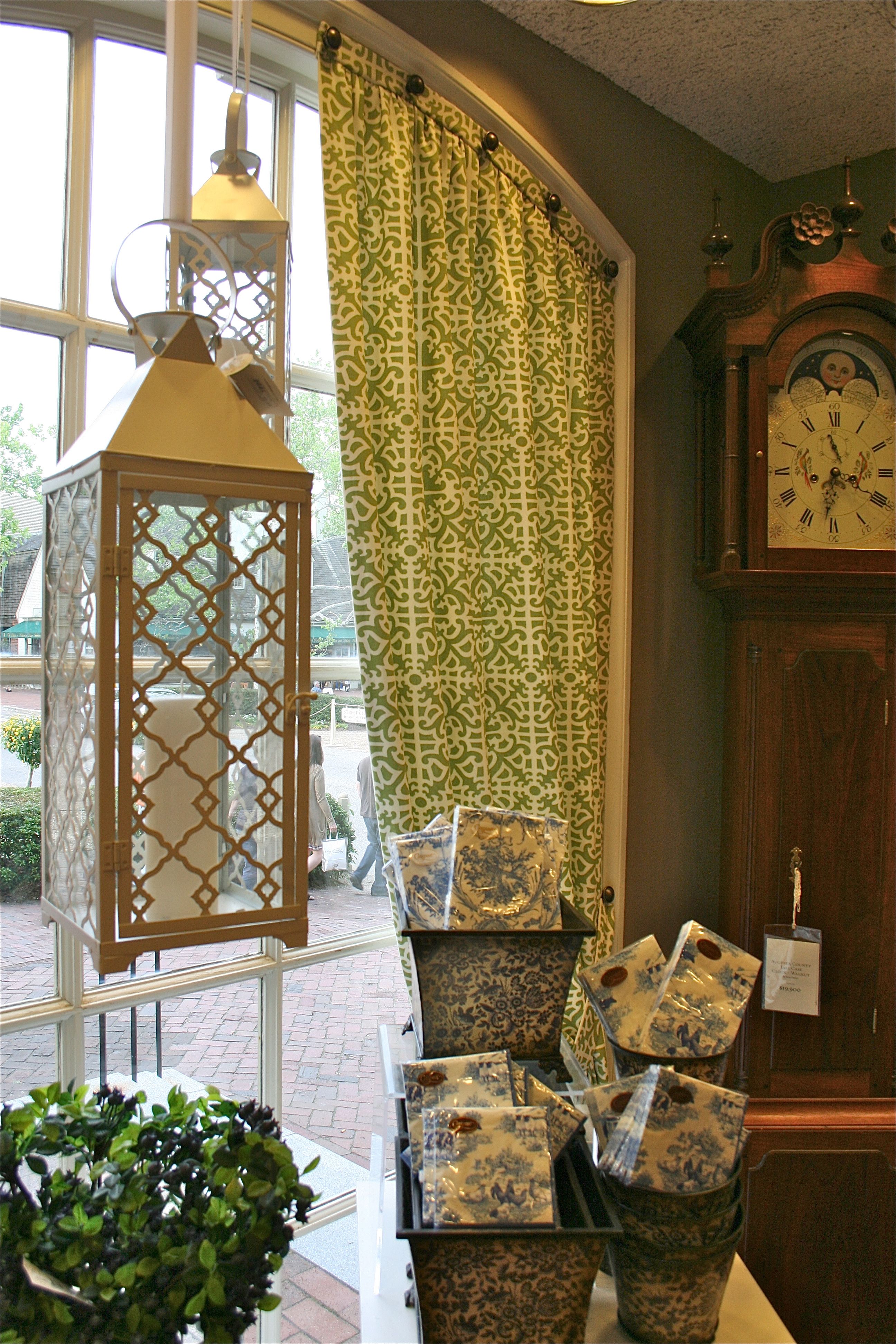 Well there you have it! A quick overview of my take on the "Williamsburg style" – Maybe mom will let me do a post on her house and the special touches she's incorporated to make her home seem "Williamsburg-y" (yes, that's an actual descriptive term used often in our family).
Hope you have a great beginning to your week!