No, not the scary, murderous birds from this 1960's thriller:
(Wish I could have found the official trailer…You know I love me a good old film!)
I mean happy, serene birds. More like these: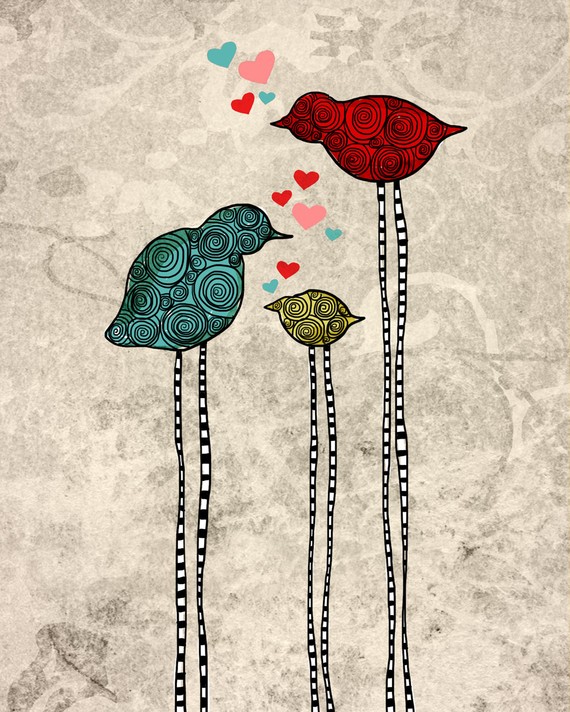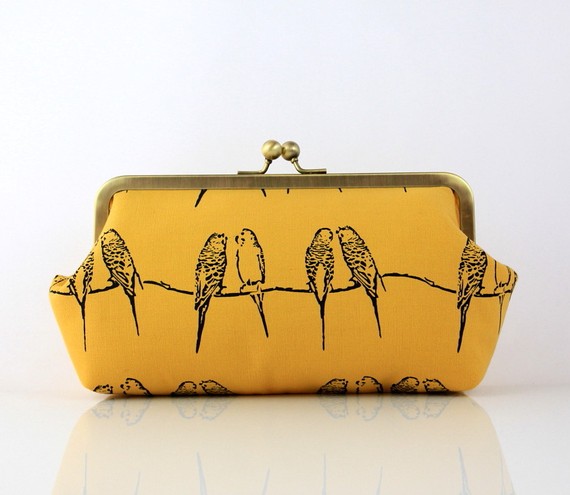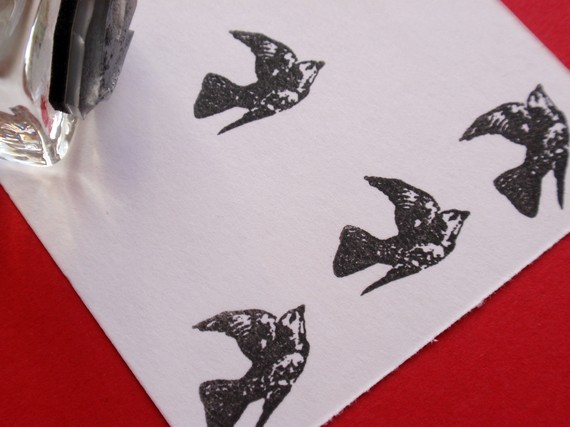 (Click the photo credit links at the bottom of this post for purchasing info!)
The past week has been a whirlwind of wedding planning and thinking details/ideas for the big day. In typical "Carrie and John" we-are-a-little-OCD fashion, we already have much of it thought out and nailed down. We chose a wedding date for April of next year and reserved/paid for our venue. We also met with our photographer over the weekend and could NOT be more pleased with our choice.
So where do the birds come into the mix?
Well as you may remember, I am a big fan of birds – specifically the owl sort…I wanted to incorporate them in some way but my fear of a tacky "taken too far" wedding decor theme made me shy away from that idea.
However as fate would have it, we fell in love with a wedding venue that is ALL about birds.
The unique 18-sided round building is actually a beautifully restored aviary in the middle of a lush green park. Originally built in 1901 to house exotic animals and birds when the park was a zoo, the space has since gone through many changes – After the zoo it was a library and then later on, a place for conferences and events. But it has always retained it's name as the Aviary. (pictures to come very soon!!)
It didn't take long for me to realize that my bird theme was being resurrected without any effort or guilt on my part at all! I guess fate decided not to put up a fight against my bird-obsessed mind…But instead of going with my typical owl shape (since I really did worry that my enthusiasm would go overboard), we are going in more of a "sparrow" direction…
I actually snuck one of our official mascots into the photos above – The third one (a stamp of a flying bird) is on it's way to our house, along with two other stamps – A larger version of the bird and a vintage bird cage. All three are seen together in this photo from the Etsy shop I bought them from: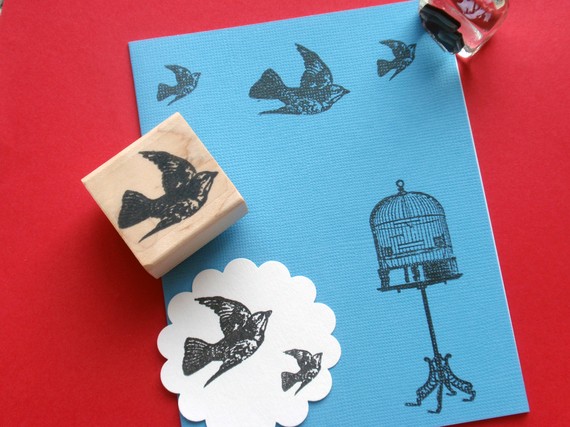 (Highly recommend this Etsy seller! Great prices and even puts out a crafty newsletter for interested buyers. She's also running a special right now: a free accent stamp with the purchase of 4!)
I'm thinking these little beauts will be great on our "Save the Dates" (which is one wedding concept that John can't wrap his brain around – I guess it does seem a little redundant when combined with the invitations…But I love paper crafts so I don't care) and possibly the invitations too…We'll see!
But we are also contemplating using the shape on wine/beer glasses (to double as favors) and a DIY sign if we choose to go that route. Something like this…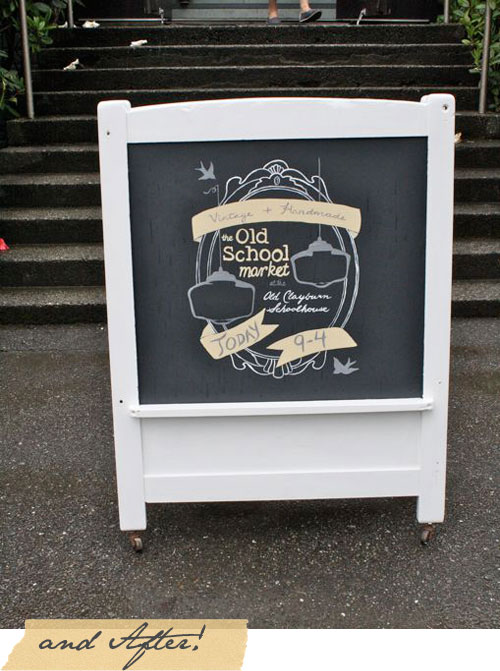 …only with our names, the words "Wedding Reception" + an arrow pointing the way and a couple of birds! P.S. You MUST check out the DIY process on the sign above – It's actually made from an old crib head/foot board! Brought to you by Birch + Bird.
So as you can see, the birds will be present for our special day, just as I always wanted! But I am giving John the sole and unquestionable power to tell me when/if I've gone too far 🙂
Stay tuned!!
(Photo credit for stilt-legged birds: here; parakeet clutch: here; flying bird stamps: here; DIY chalkboard sign: here)