I can't avoid it any longer (not that I really WANT to)…Ikat has officially won my heart over.
I first heard of it on an episode of Dear Genevieve – I'd link you to the actual episode, but I don't think it's up on the HGTV website yet…For those of you not familiar with ikat (pronounced [ee-kaht]), it's a woven fabric with tie-dye-like patterns and motifs. This style of weaving is very old, originally produced in the Pre-Columbian era in Central and South America.
Today, this unique fabric is used in all sorts of ways – From runway fashion to purses and, of course, home design!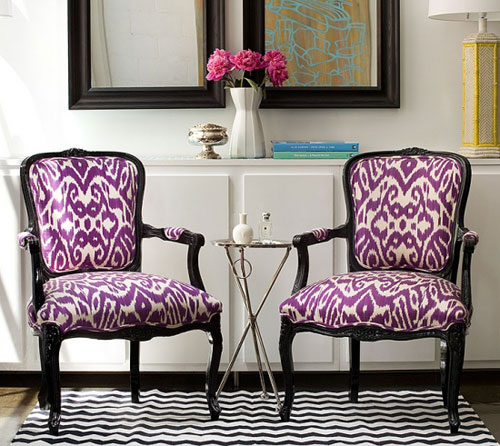 Here's a great mood board full of ikat options for your home decor, outfit selection and general ikat obsession – Brought to you by forever*cottage: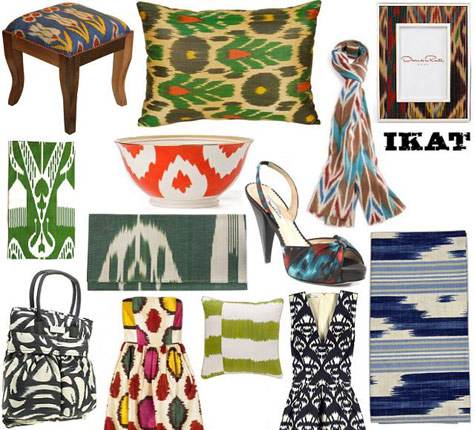 It's very difficult to find a duplicate of an authentic (not mass-produced) ikat pattern, which makes it one-of-a-kind and special to YOU – But these are a bit more pricey…Luckily, you can get cheaper patterns that have the look and feel of the authentic version for much less. You can even make your OWN ikat patterns – Check out this tutorial (posted by The Mustard Ceiling) for more on that!
For those of you looking to pick up your own version of this fun eclectic fabric, you can easily find it on Etsy. After I did my own patrol of what Etsy sellers have to offer, I discovered that you really can find ikat in ANY pattern or color combo.
Some are monochromatic: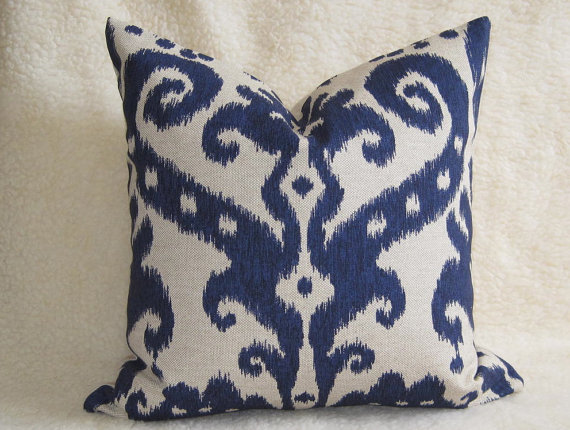 While others contain the whole rainbow: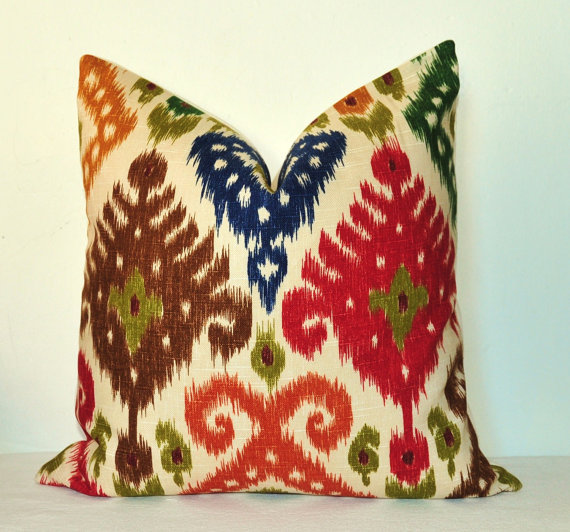 Some come in simple patterns (like spots of color or chevron motifs):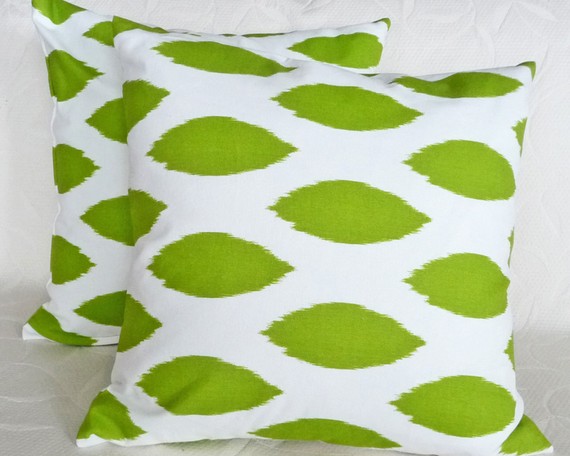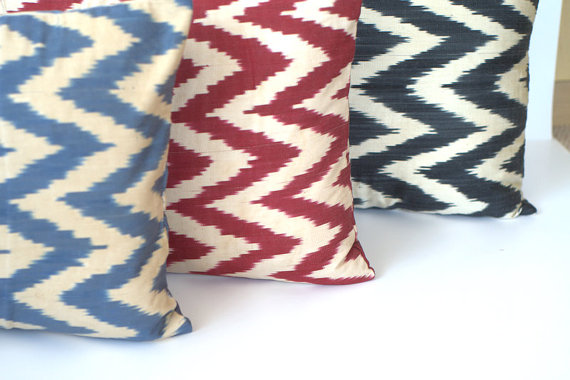 While others are intricate designs: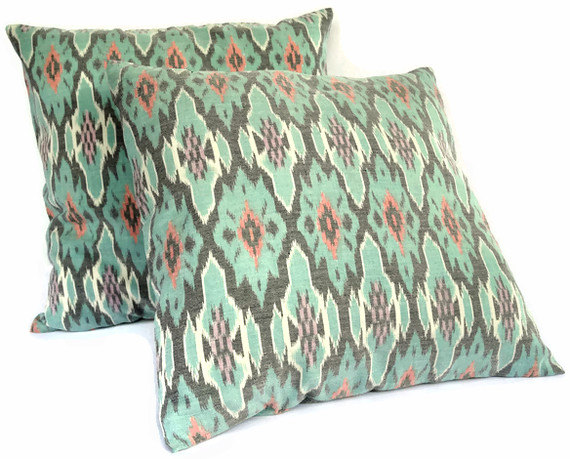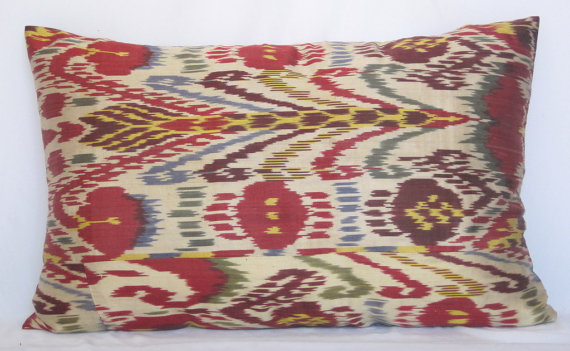 (For purchase info on all products pictured above, check out the photo credit section at the bottom of this post! And just FIY, I wasn't perked in any way to showcase these items – I just think they are fabulous and worth gushing about)
No matter what our taste (modern or traditional) or your preference in color (bold or subdued), ikat fabric seems to be able to fit into any home!
Now to see how we can work some into OUR home 🙂
(Photo credit for runway ikat: here; ikat boho sack: here; upholstered chairs: here; forever*cottage mood board: here; blue and white ikat pillow: here; rainbow ikat pillow: here; spot ikat: here; chevron ikat: here; intricate ikat #1: here; intricate ikat #2: here)