Not sure if you guys are Twitter followers (if not, be sure to click here and "follow" my random quips throughout the day), but I recently Tweeted about ordering myself a new Kindle…
For YEARS I have been on the I-hate-digital-readers-because-real-books-with-old-book-smells-and-real-pages-are-so-much-better bandwagon. But for WHATEVER reason, these two recent commercials pulled me over to the "dark side":
Those two are so funny…Emmy nominees for sure 😉 But really! They make me chuckle every time.
So I ended up on the Amazon site and, after reading the pros and cons of different models, I ended up ordering the white 3G with Wi-Fi Kindle. I decided on this slightly-more-expensive version because you can download books even if you don't have access to or the password for the nearest wireless internet connection. I imagined myself on a train to New York City or lounging on a towel at the beach (two things I do allllllll the time ::sarcasm:: ) in desperate need to download the next book in a trilogy. The practicality of being able to download books instantly was one of the main reasons I wanted a digital reader in the first place, so being able to download even WITHOUT in-range wireless internet seemed like a no-brainer. Plus, there aren't any contracts or monthly/yearly fees for the 3G network – It's yours when you buy the device.
It came with free 2-day shipping, so two days later I had my brand new Kindle in hand! All of that pretentious loyalty to real books was forgotten in my excitement over holding this little gadget in hand…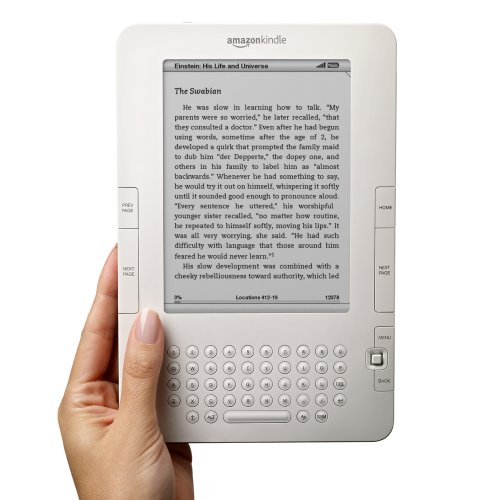 (The above image is a dramatization. My thumb nail is NOT that manicured and that's not the newest generation Kindle I bought – Also, I don't tend to go for Einstein-based literature…Apparently this is a TERRIBLE dramatization, but isn't that kind of always the way?)
So what on EARTH made me decide to change my mind?? Well moving actually! As you saw here, I'm a hoarder of books. I l-o-v-e to read and adore the smell of their pages (still do – having this new Kindle will NEVER replace the warm/fuzzy feeling I get from a real book), but they kind of add up fast in terms of storage. I have three book shelves, but they are already full to bursting. I needed to either stop collecting or get a library card, but realistically I know that neither of those things will COMPLETELY work for my reading habits.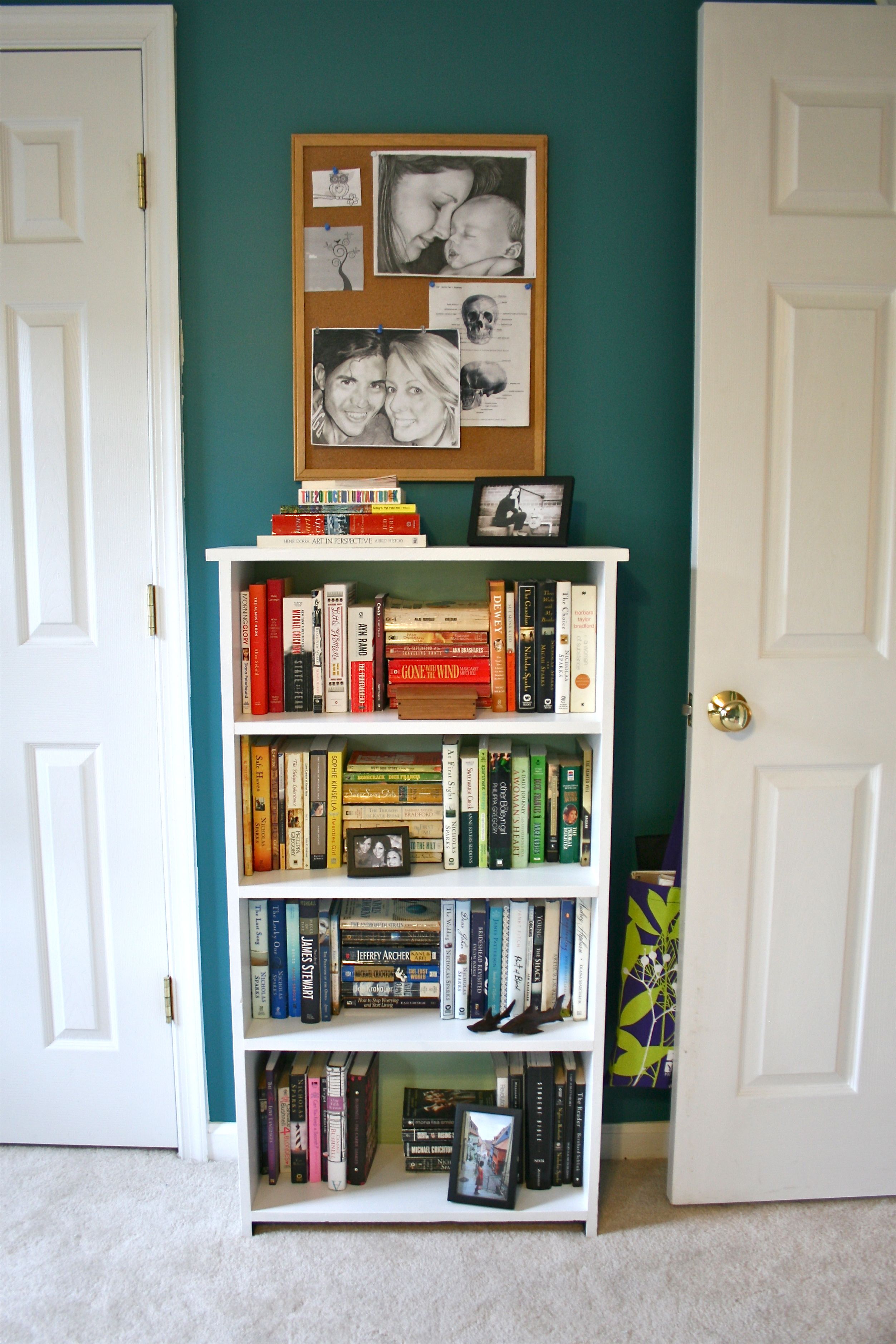 So, to stem the flow of my book hoarding, I bought a Kindle. It was all in the name of storage, organization and pretty bookshelves (did I mention that a Kindle can hold 3,500 books??!)…In my opinion, bookshelves are NOT pretty when stuffed to the brim with novels. As you can see in the photo above, I like to throw a few non-book accessories in there too, but they were getting the boot because of my growing collection.
I was hoping my new Kindle would also be "in the name of money" as well, but it's really not much of a cost savings…The downloadable books (at least the best-sellers or new releases I'm drawn to) are not much cheaper than real books, if at all. But apparently Amazon DOES offer a bunch of free or $1 books to choose from – I just haven't gotten to that yet.
Since receiving my Kindle in the mail last Thursday, I have already started and finished one book ("Something Blue" by Emily Giffin in case you're wondering) and begun a new one ("The Girl with the Dragon Tattoo" by Stieg Larsson and Reg Keeland) – In short, I LOVE my Kindle. With one click, Amazon sends new books to my device and it literally DOES only take seconds to get there!
It was a bit of an adjustment to get used to the lack of page turning (you just push a button to go to the next page) and to not see the page numbers (instead there's a bar at the bottom of the screen that tells you at what percentage you are – i.e. 2% through the book or 98%), but getting lost in a good book is no different whether you're reading it on a screen or flipping pages in a bound novel. While I will NEVER give real books up for good, I will readily admit that digital readers are really just as convenient as they say they are.
But one of the big drawbacks I wanted to mention today is that a Kindle is delicate – Unlike old paperbacks that I used to toss into my purse without a second thought, I have to be mindful of the soft Kindle screen in transport. I thought about buying an official Kindle case off of Amazon, but a lot of them start at $50…Not in my price range.
Luckily, Etsy came to the rescue yet again…
There are multiple Etsy sellers who sew up adorable padded cases for Kindles. Oddly enough, I found a BUNCH that matched other fabrics in our house!
Here's one that matches the fabric art in the studio: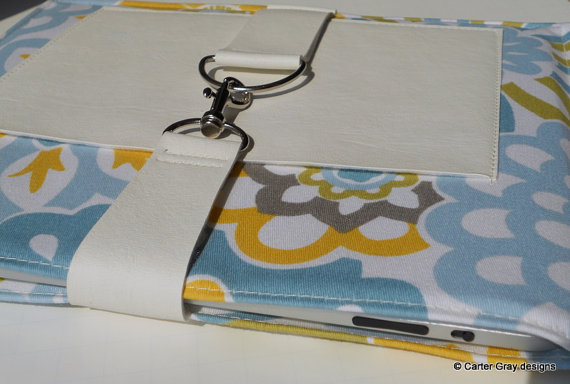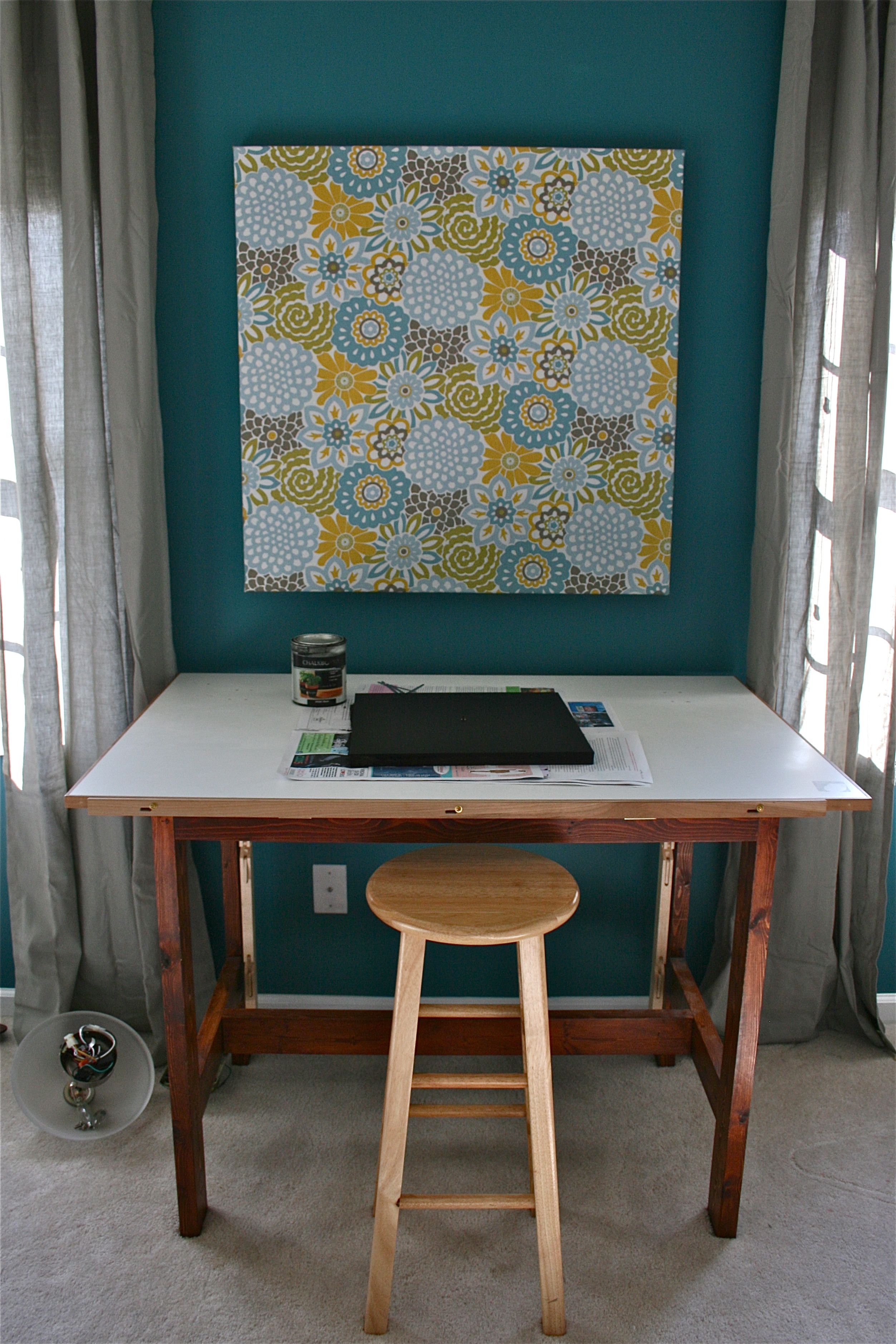 And these options that match the pillows in the living room: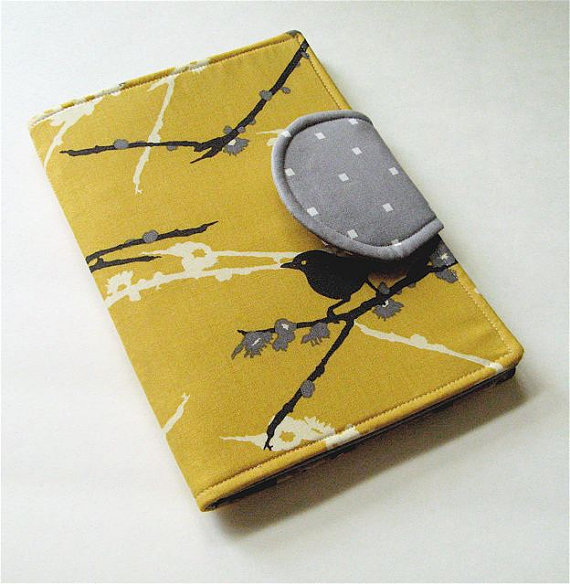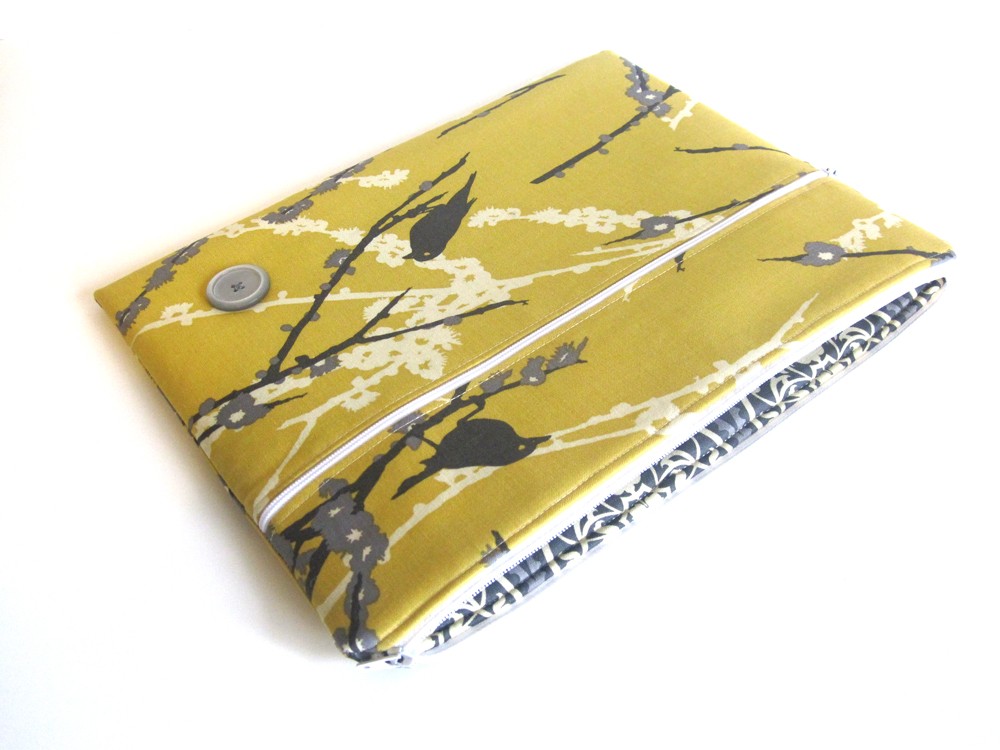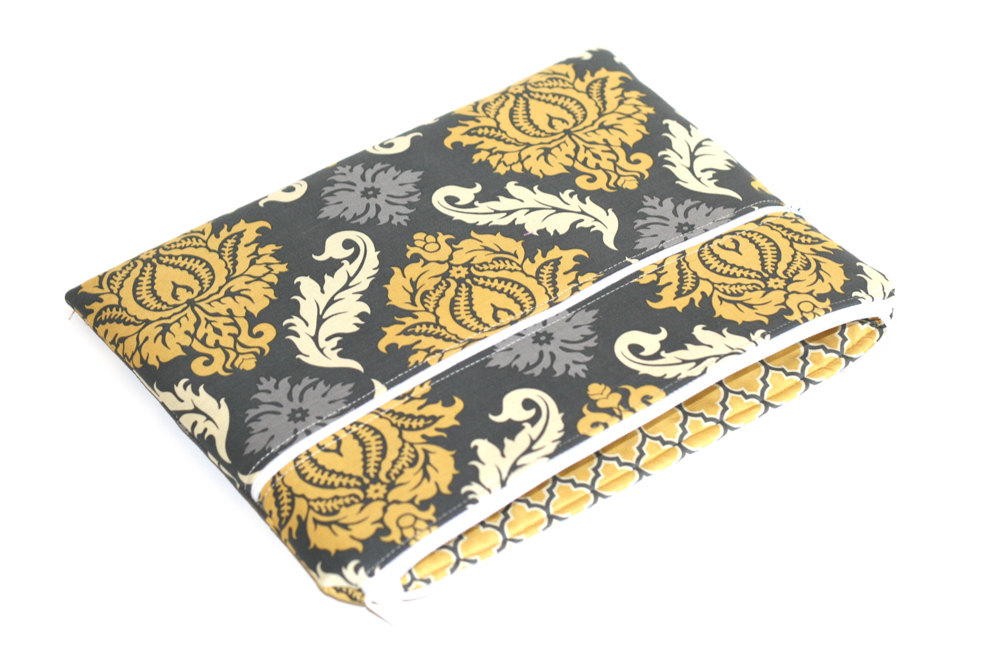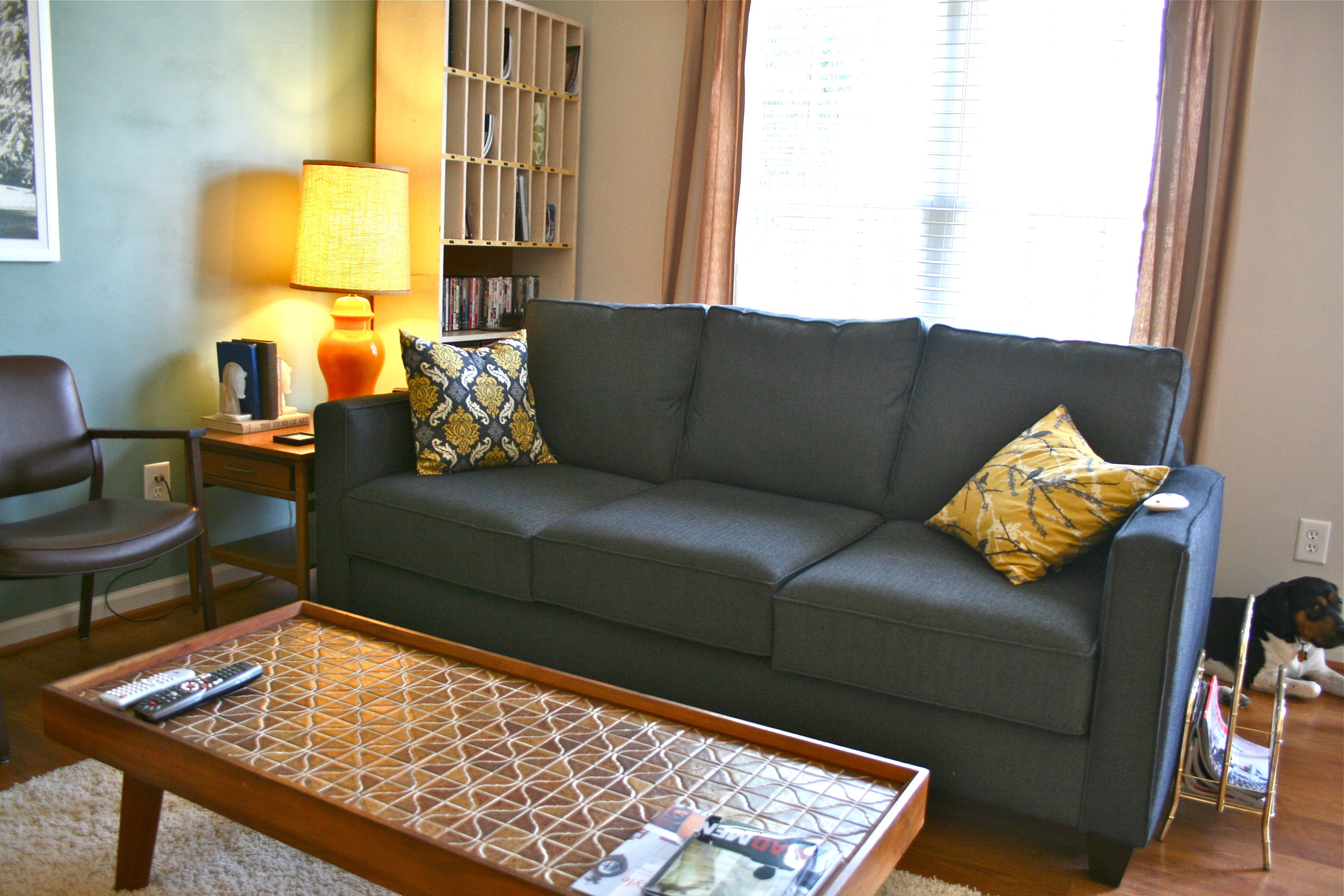 Oh and here's one to go with yesterday's post all about ikat: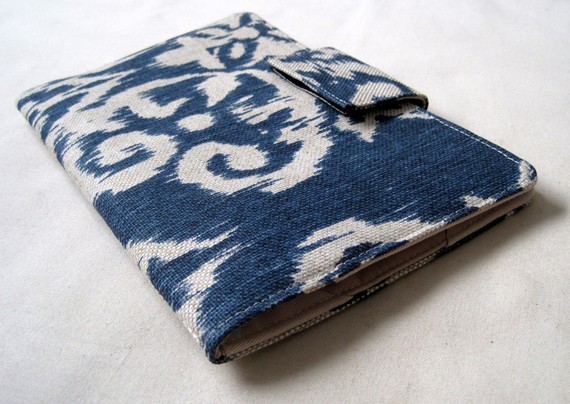 But I finally decided on this one…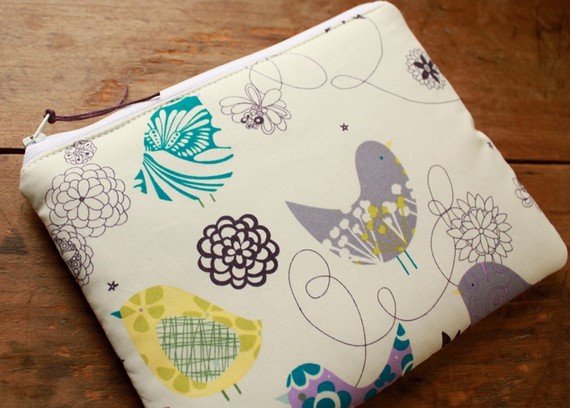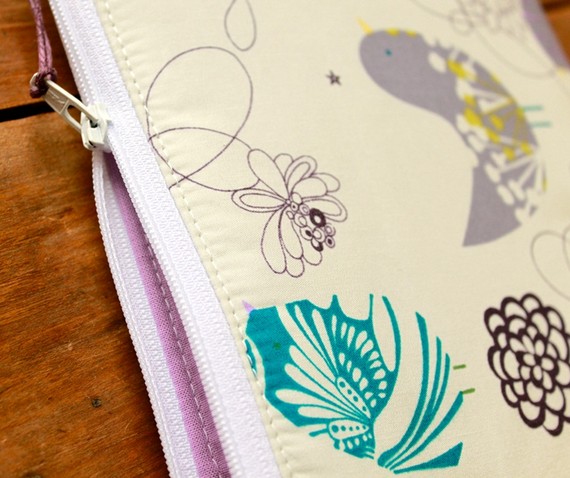 This little beauty comes from Etsy seller, fernfiddlehead – Definitely do yourself a favor if you have a Nook, Kindle, iPad, etc. and check our her site for all sorts of beautiful cases!
What pushed me over the edge on this one was the soft colors and sketchy quality of the pattern – Plus it has birds on it so you know I love it 🙂
I also appreciate the attention to detail that the seller obviously puts into her pieces. Each case is lined with a coordinating fabric and has a zipper closure keeping all devises safe from crumbs, etc. The case is also reenforced with soft cotton and bonded poly foam for extra protection while jostling around in a purse or bag.
Gotta love something that's practical AND gorgeous – Plus, it's half the cost of the ones from Amazon! I can't wait for my new case to arrive in the mail…
So in short, I highly recommend a Kindle if you are an avid on-the-go reader with the need for something small, portable and easy to use/figure out. I'm not a big techie person but I could figure this gadget out – And that's saying a lot.
Happy reading!
(For purchase info on any of the products above, click on the links supplied in the "Photo Credit" section below – You don't want to miss out on these great deals!! P.S. As always, I have not been compensated for linking to or promoting any of these products – I just think they are too handy and lovely not to share!!)
(Photo credit for Kindle image: here; for blue/yellow Studio art patterned Kindle case: here; yellow/gray kindle case #1: here; yellow/gray Kindle case #2: here; yellow/gray Kindle case #3: here; ikat Kindle case: here; purple bird Kindle case: here)