There are soooo many wonderful trends going on right now, it's almost too difficult to choose one to gush about in today's "Monday Inspiration" post. But just "almost"… 😉
After my two recent leaps into stenciling (check those out here and here), I must admit that it's all I've been dreaming about. Last night (after FINALLY kicking my feet up following almost 48 straight hours of packing, cleaning, unpacking, and organizing – More on that Wednesday) I lay there with my eyes drifting from the television to the yellow wall in the living room. It occurred to me that a white all-over stencil pattern might be JUST the thing to tone it down and add a punch of color and pattern. Pretty soon, I started to visualize everything in our house with stencil and how much more sophisticated it would look! From a jewelry box to the back splash in the kitchen.
But don't worry, I won't go overboard…After seeing others jump head first into this recent decor trend, I can definitely see that a little goes a long way. Often stenciling a pattern onto just one feature wall is all you need.
Here are some of my new inspiration images (if you want to see all of my favorites, be sure to follow my boards on Pinterest!).
First we have the standard, but oh-so-charming, all-over wall patterns: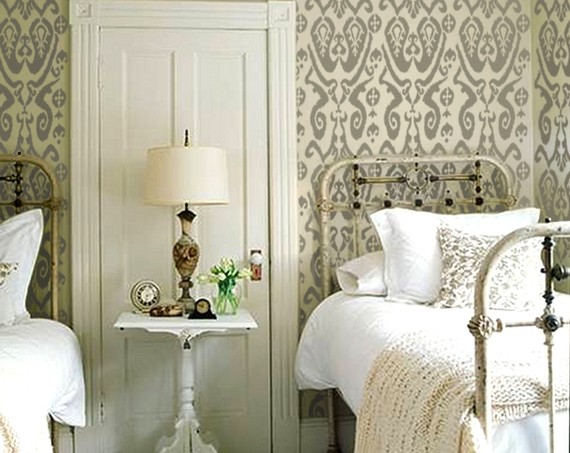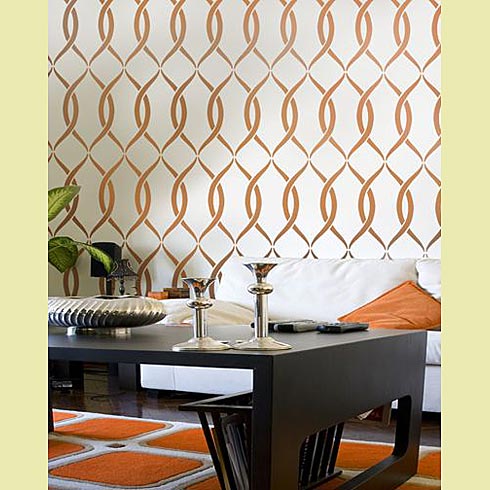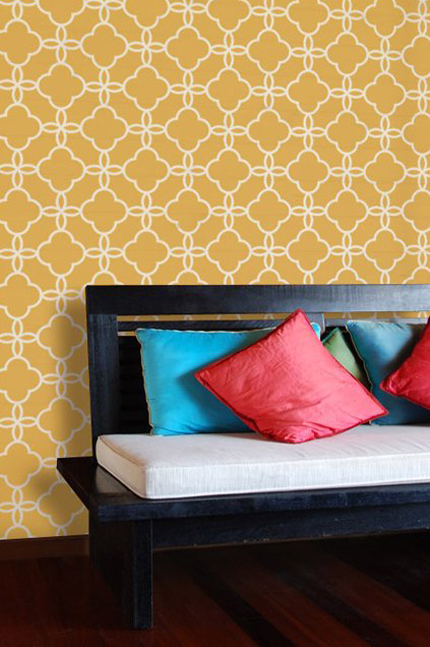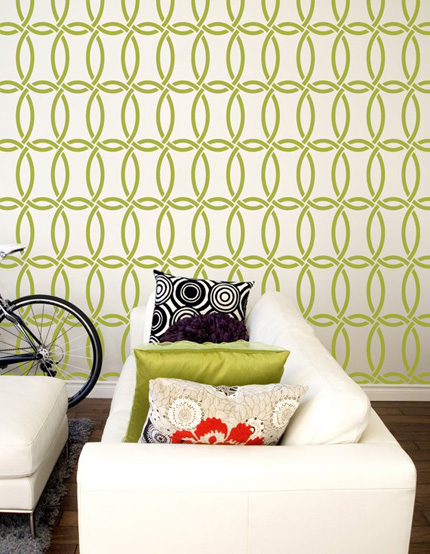 And then of course there are the motif stencils – Over-sized cut outs that you can use once in a special corner, like this: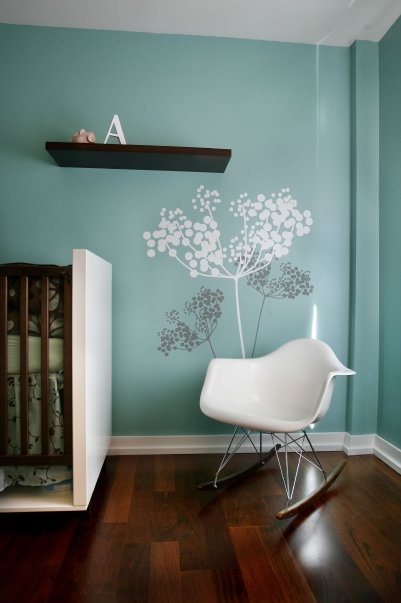 Or in a random pattern all over the wall, like this: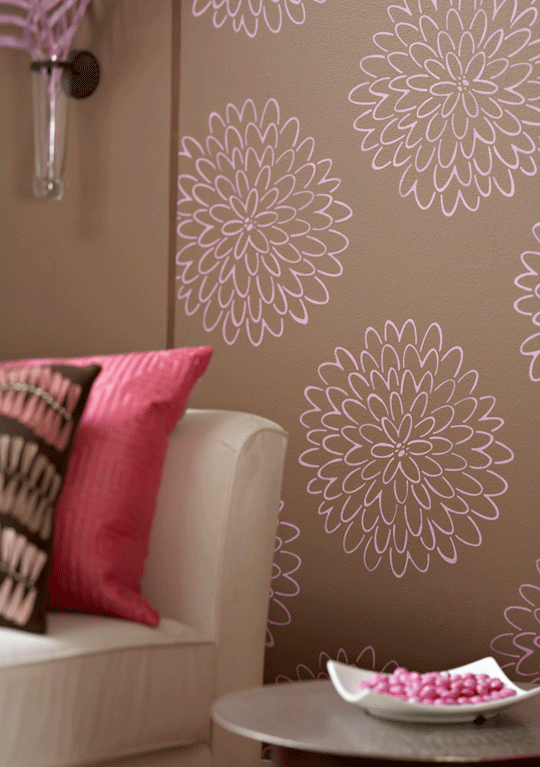 But there are SOOOO many other ways to use stencils then just on your walls! Take a look at these super-creative stenciling projects.
On your stair risers: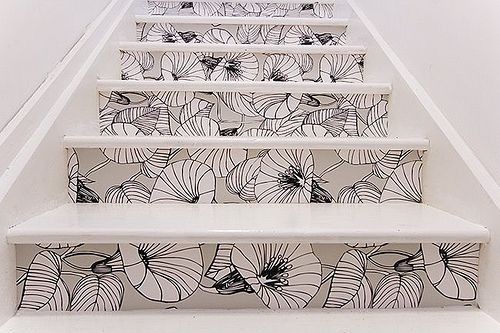 On a wood or concrete floor: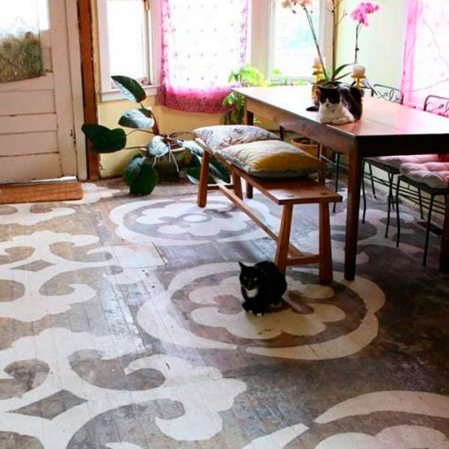 Or even the ceiling!! Michelle of Three Men and a Lady was one brave cookie for tackling this type of stenciling project…But the result was well worth it – Look how much of a pop the pattern creates! I bet the room looks so much taller in person with all of that up-high visual interest.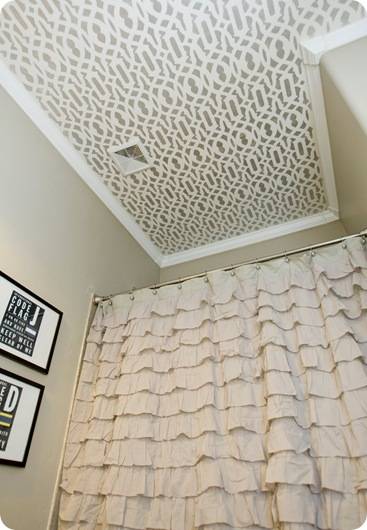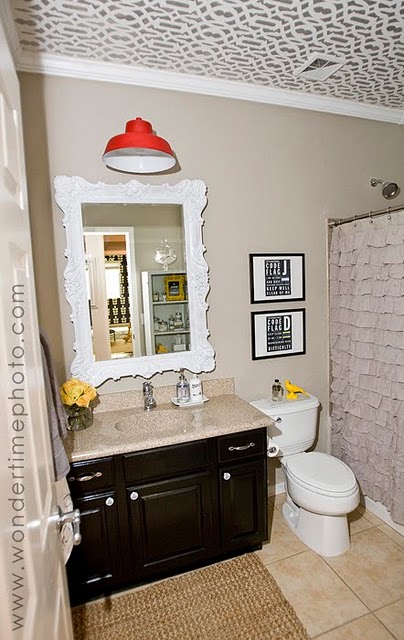 (For photo credits and links to all projects/products above, see the bottom of this post for info!)
So don't be too surprised if you start seeing stencils crop up all over the house! I love easy, big-impact paint projects…They're typically VERY affordable and give new life to any object, wall or room.
Hope your week starts off with a bang!
P.S. Did you see our guest post on NoBiggie over the weekend?? Kami featured DreamGreenDIY's very first guest post on Saturday and we couldn't be more thankful for the opportunity =) Click here to check out our 4th of July party tips!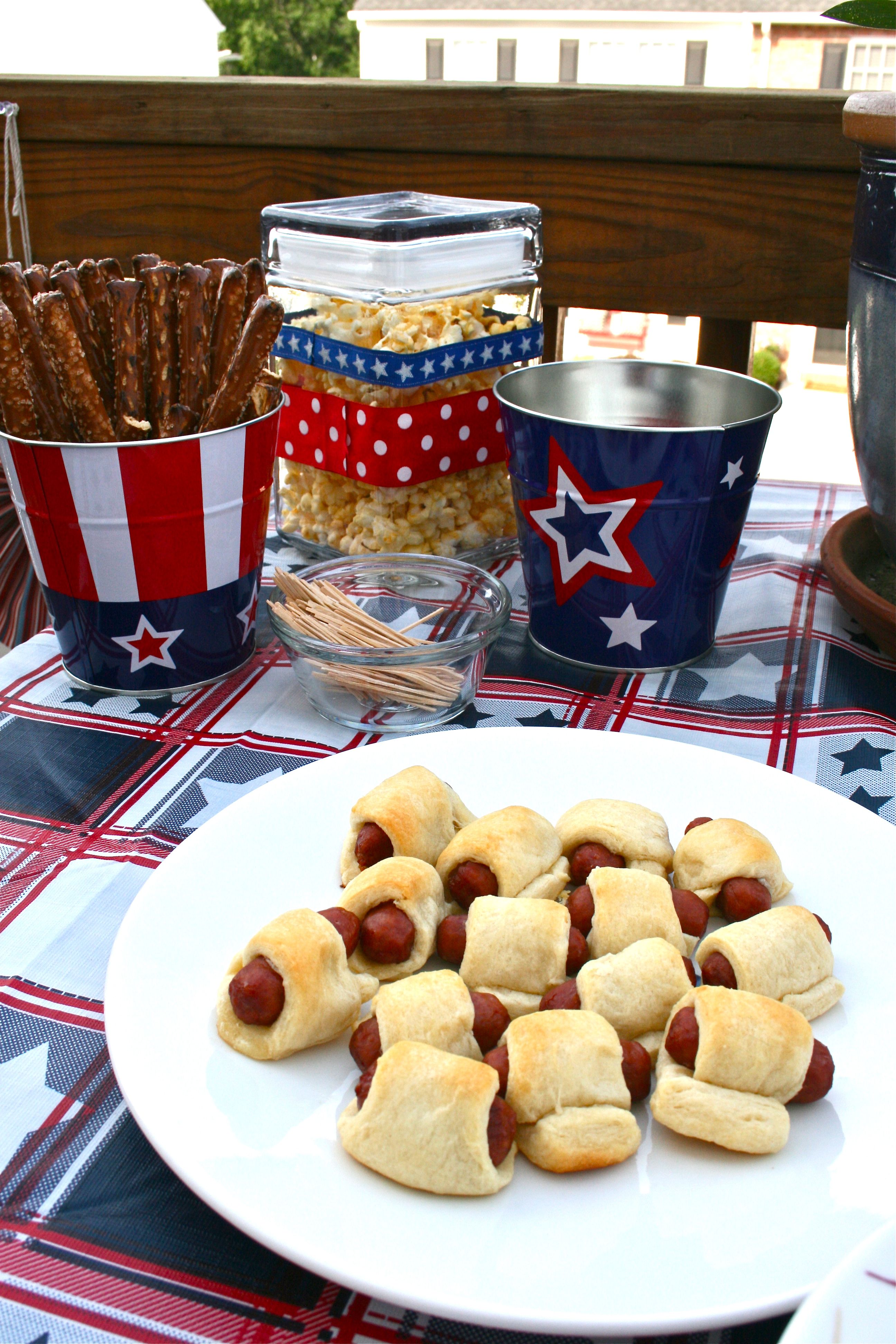 (Photo credit for dark brown traditional ikat stencil on taupe walls: here; orange entwined stencil on white wall: here; white Moroccan-style stencil on yellow wall: here; green chain stencil on white wall: here; blue and white tree motif stencil: here; pink floral stencil on brown wall: here; stair riser stencil: here; floor stencil: here; ceiling stencil images: here)