Even though this isn't exactly house-related, I just HAD to share with you our most recently-completed wedding checklist item: the cupcakes. Yes I'm aware that it's 10:00 in the morning, but is it REALLY ever too early for sugary baked treats? I have definitely been known to eat my little 100-calorie pack of chocolate-colored pretzels at my desk anywhere between 9 and 10 am…
Instead of doing the traditional wedding cake, John and I have chosen to go with a more casual spread of cupcakes – We aren't having a huge reception, so the couple-of-bites-sized baked goodies seem more fitting for our event. Luckily, I know of an absolutely FANTASTIC baker in town!! And she happens to be the younger sister of one of my best friends, whom I've known my entire life 🙂 Her name is Marlee and her creations are absolutely to DIE for!!!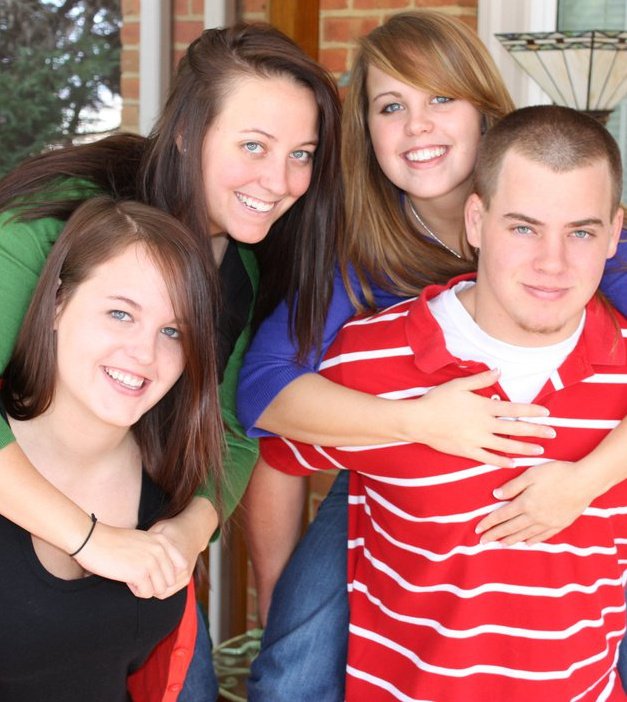 (from left to right: First up is Lauren, and then my best friend Erica, beside her is Marlee and then their brother Benton)
After letting her know that John and I were interested in having her do the cupcakes for us, she sweetly brought over a little white box of mini cupcakes for us to try. We gently lifted the lid to take a peek inside and instantly knew that we had made the right choice (and also that there was no way I was going to break into the dozen cupcakes without a quick photoshoot to capture their GORGEOUS color and decoration!).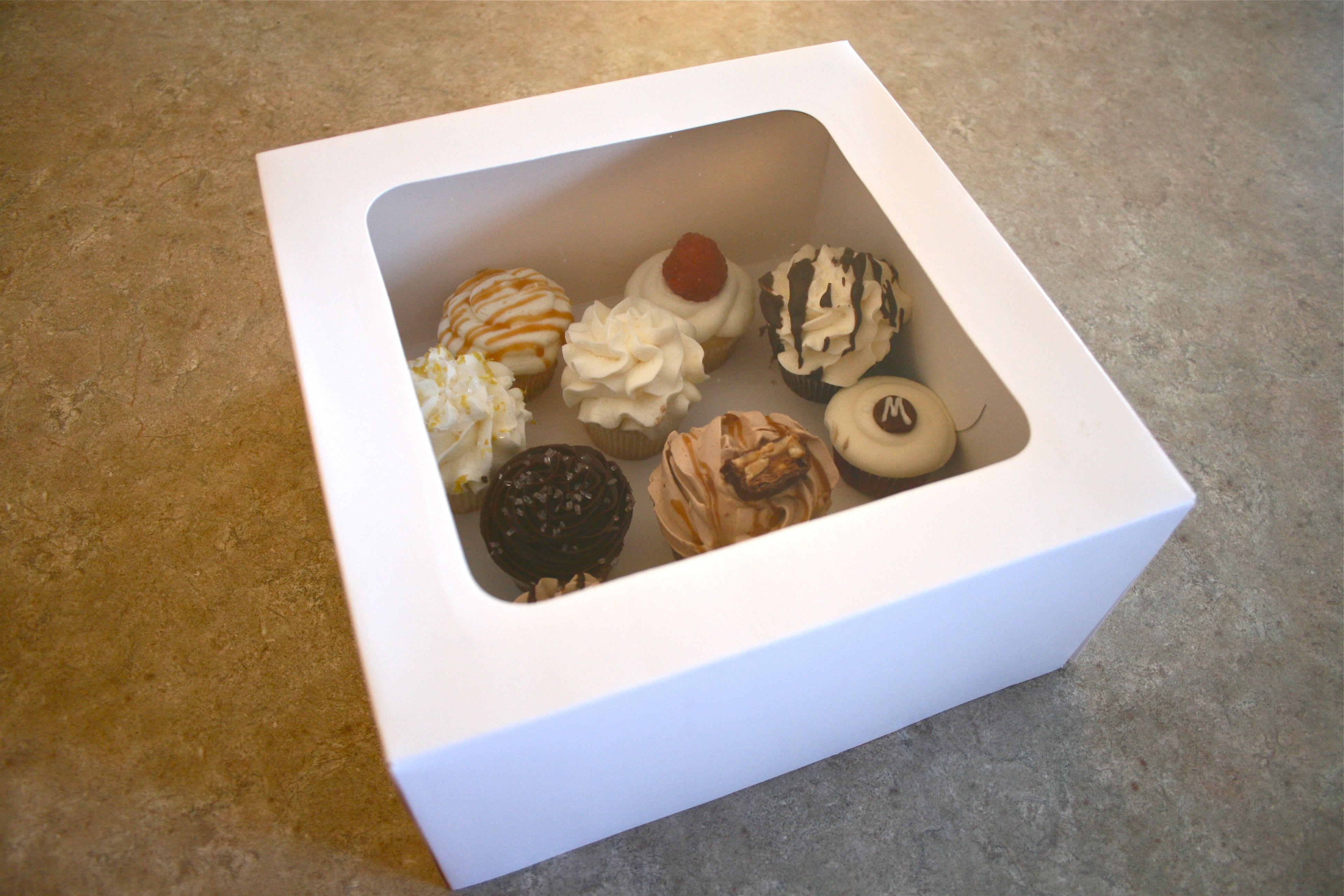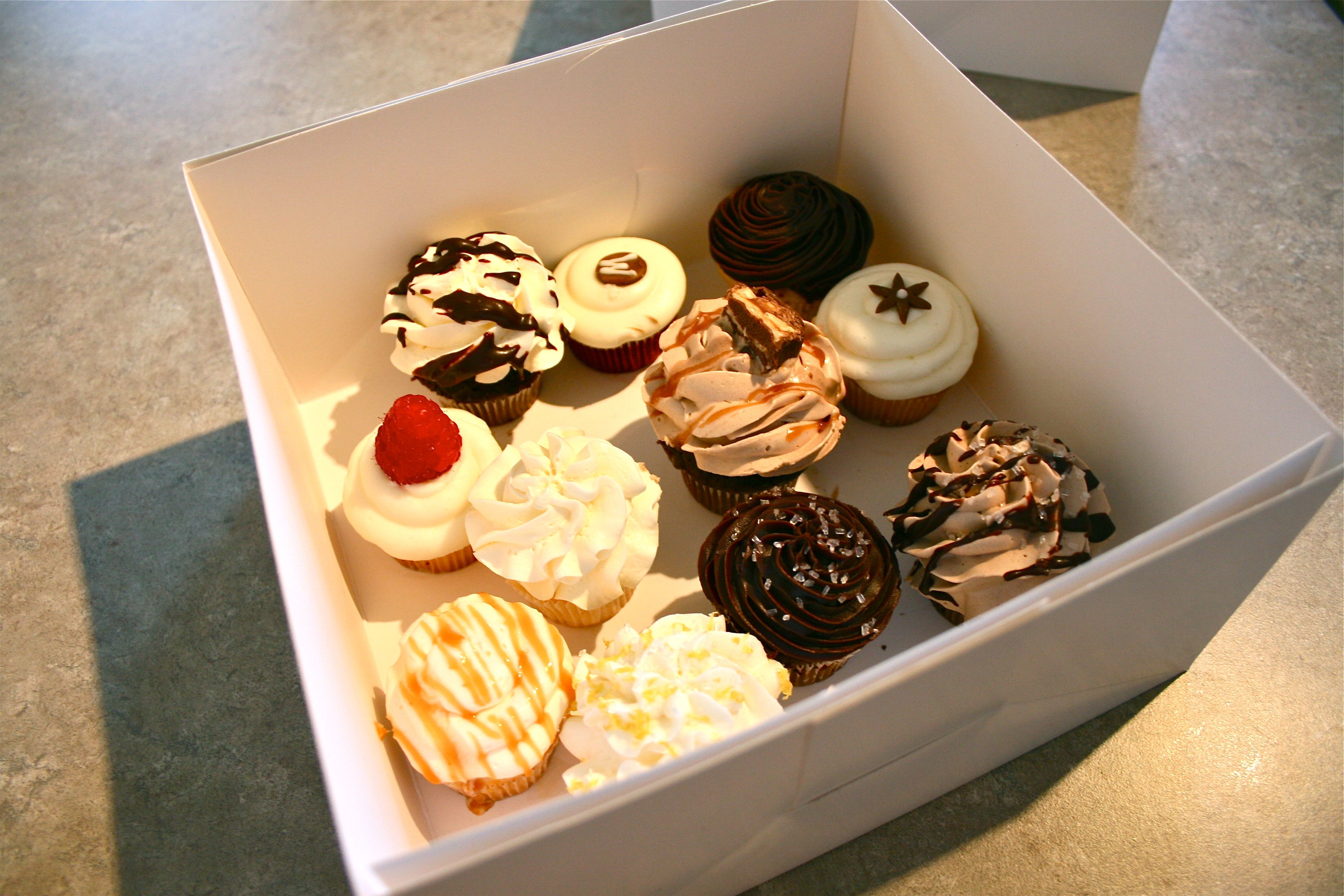 Seriously, just LOOK at the detail!!! There are chocolate and caramel drizzles, dainty berries and sprinkles, little sugar toppers shaped like flowers and even a "W"!! Needless to say, we were super impressed…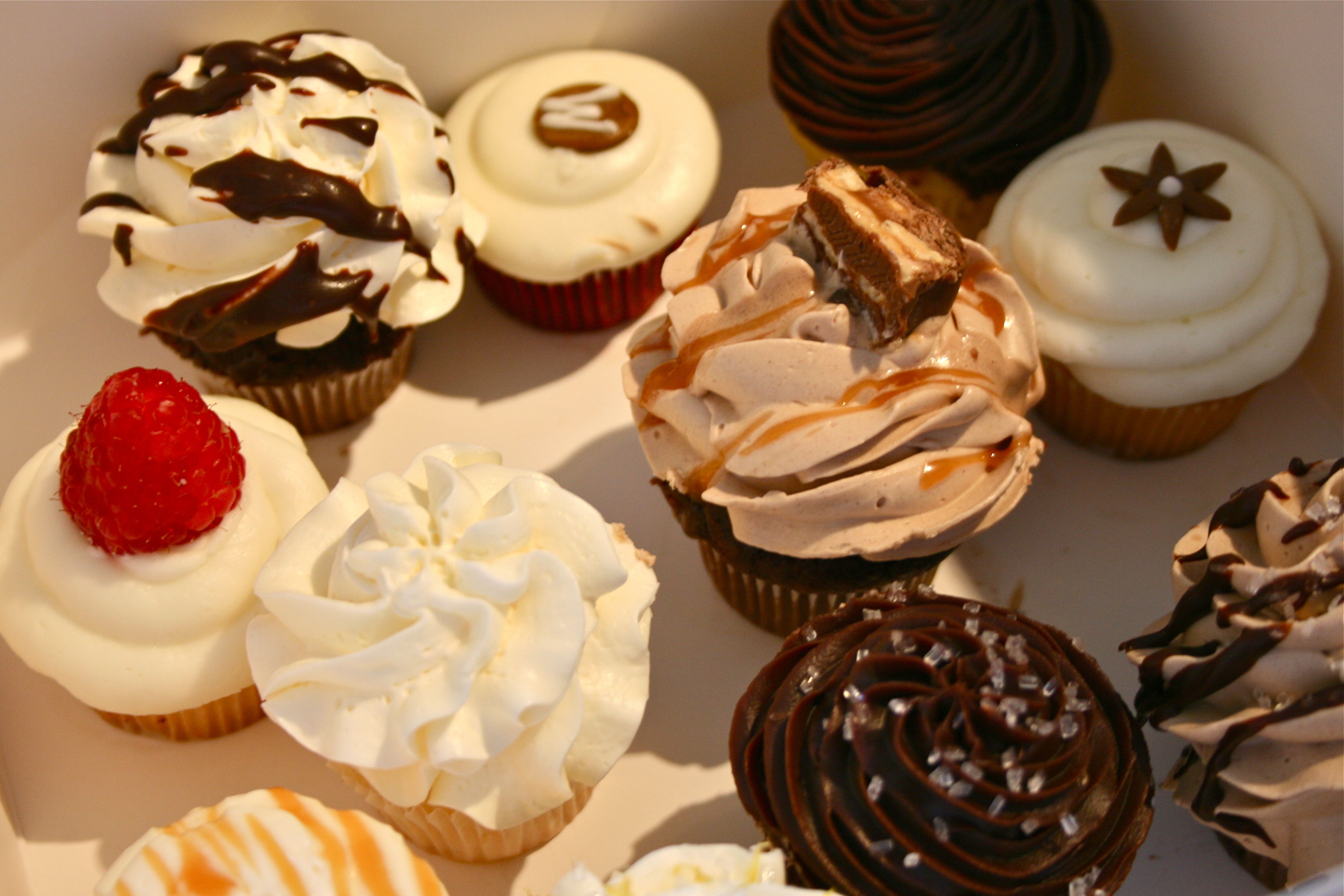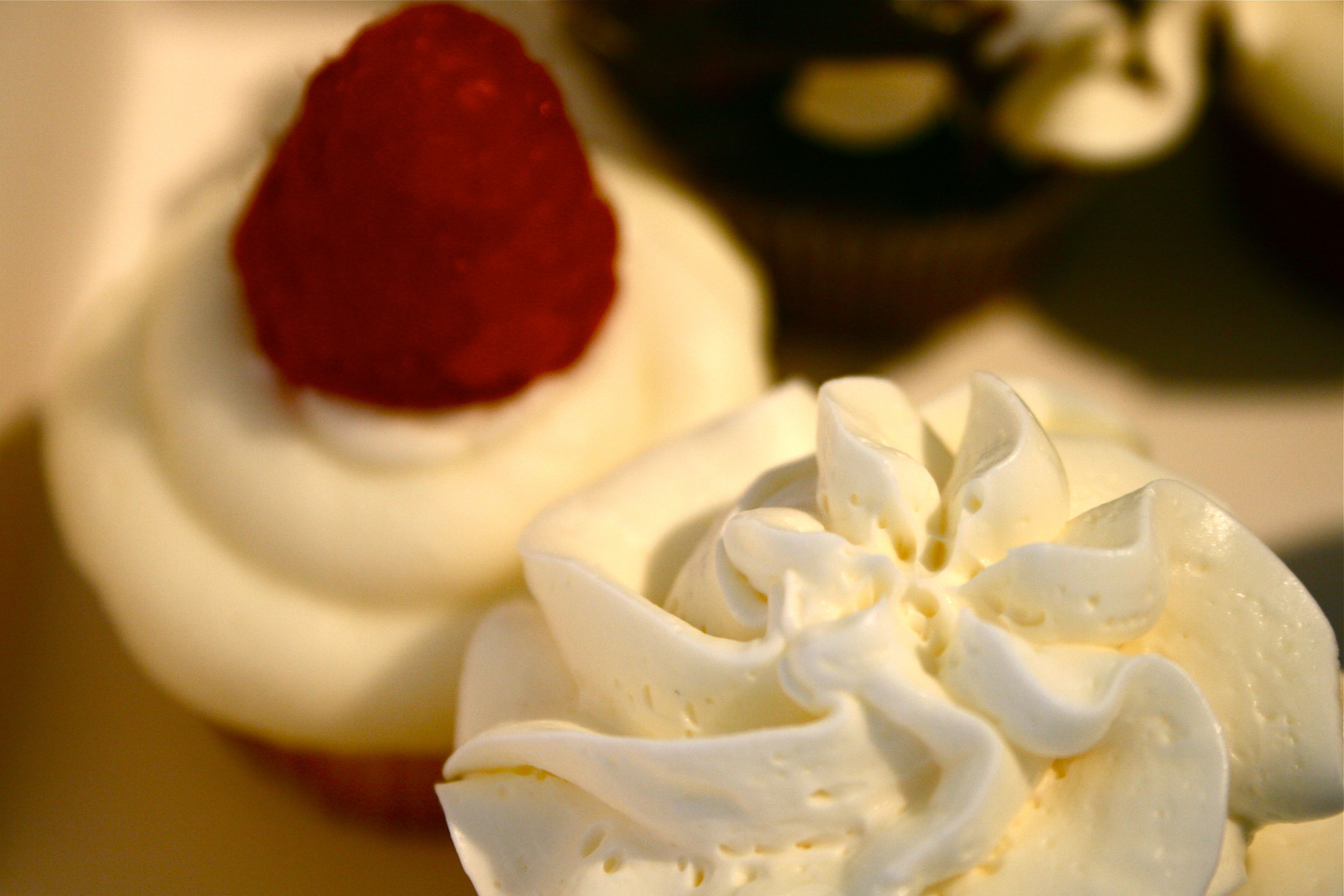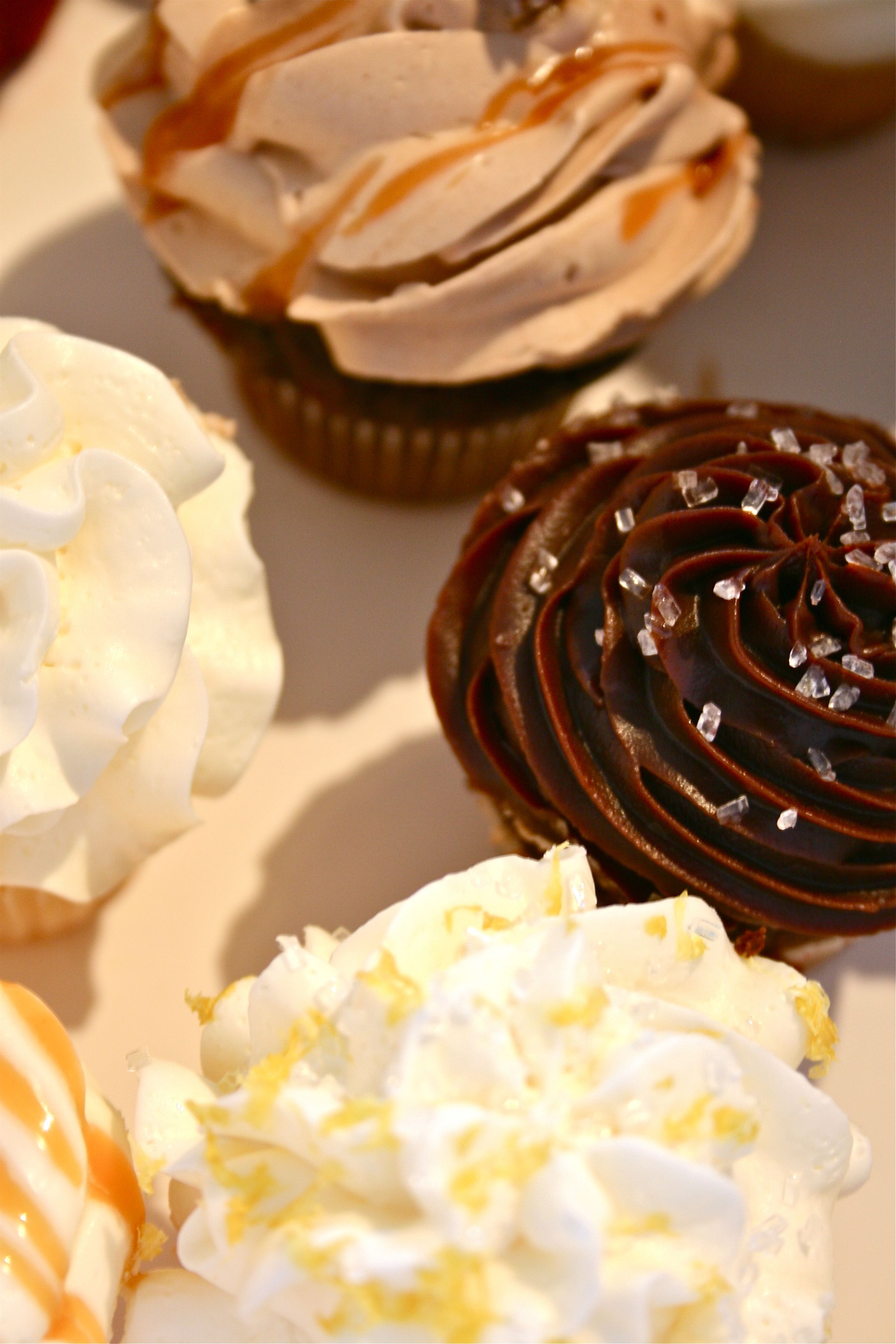 She also included a VERY helpful note explaining each of the cupcakes, like what flavor they were and what kinds of frosting and filling they might have (Yeah. I said "filling".) – Since I'm already torturing you with pictures of these delicious treats, I might as well twist the dagger by giving you some of the descriptions 😉
(P.S. I hope that I'm giving the correct descriptions with the right cupcake…Marlee's notes were pretty detailed, but I give her permission to yell at me later if I misname any of them!)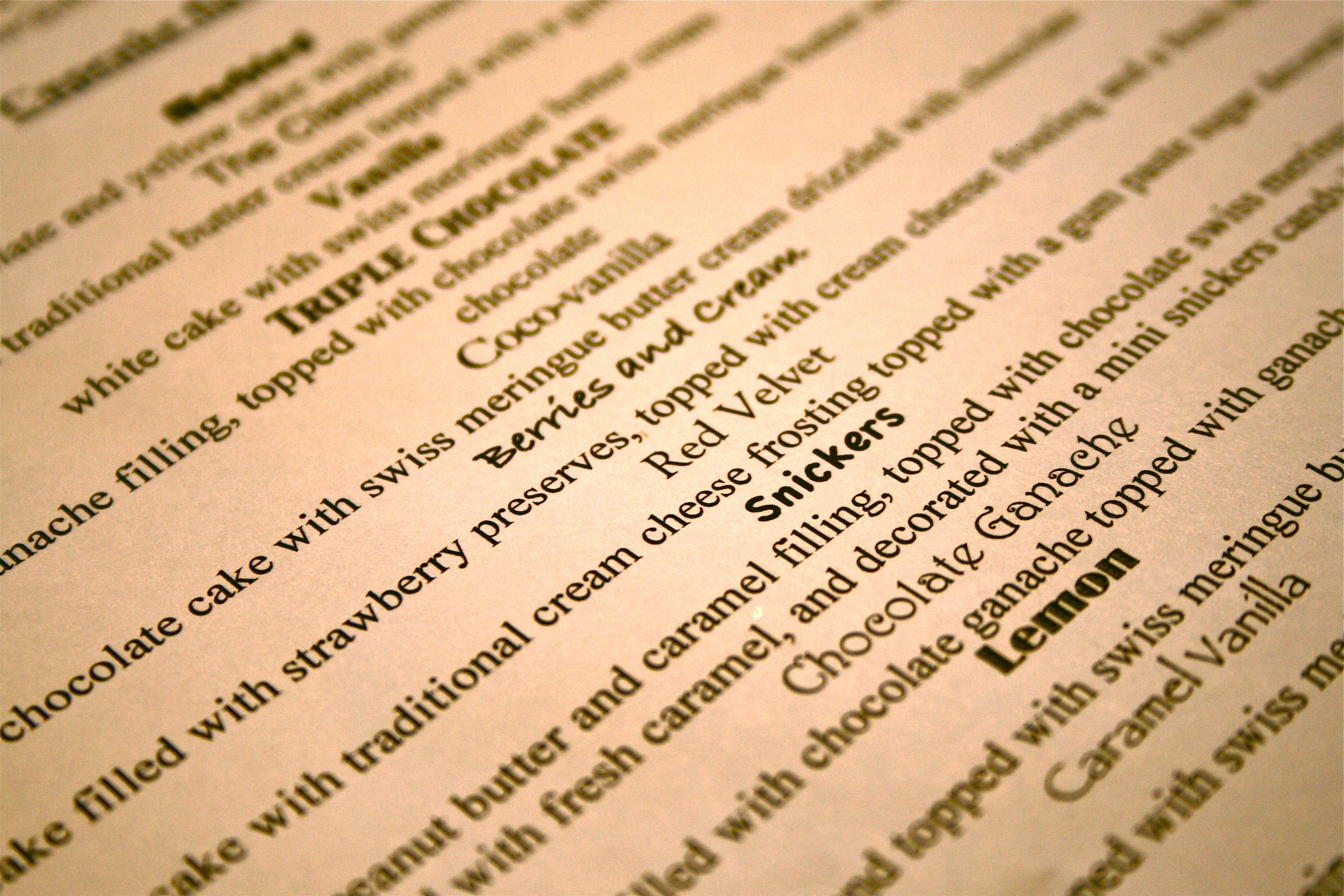 First up we've got "The Classic", which is yellow cake with traditional butter cream topped with a gum paste sugar flower. We LOVED how the frosting tasted – Sooo fluffy and sweet…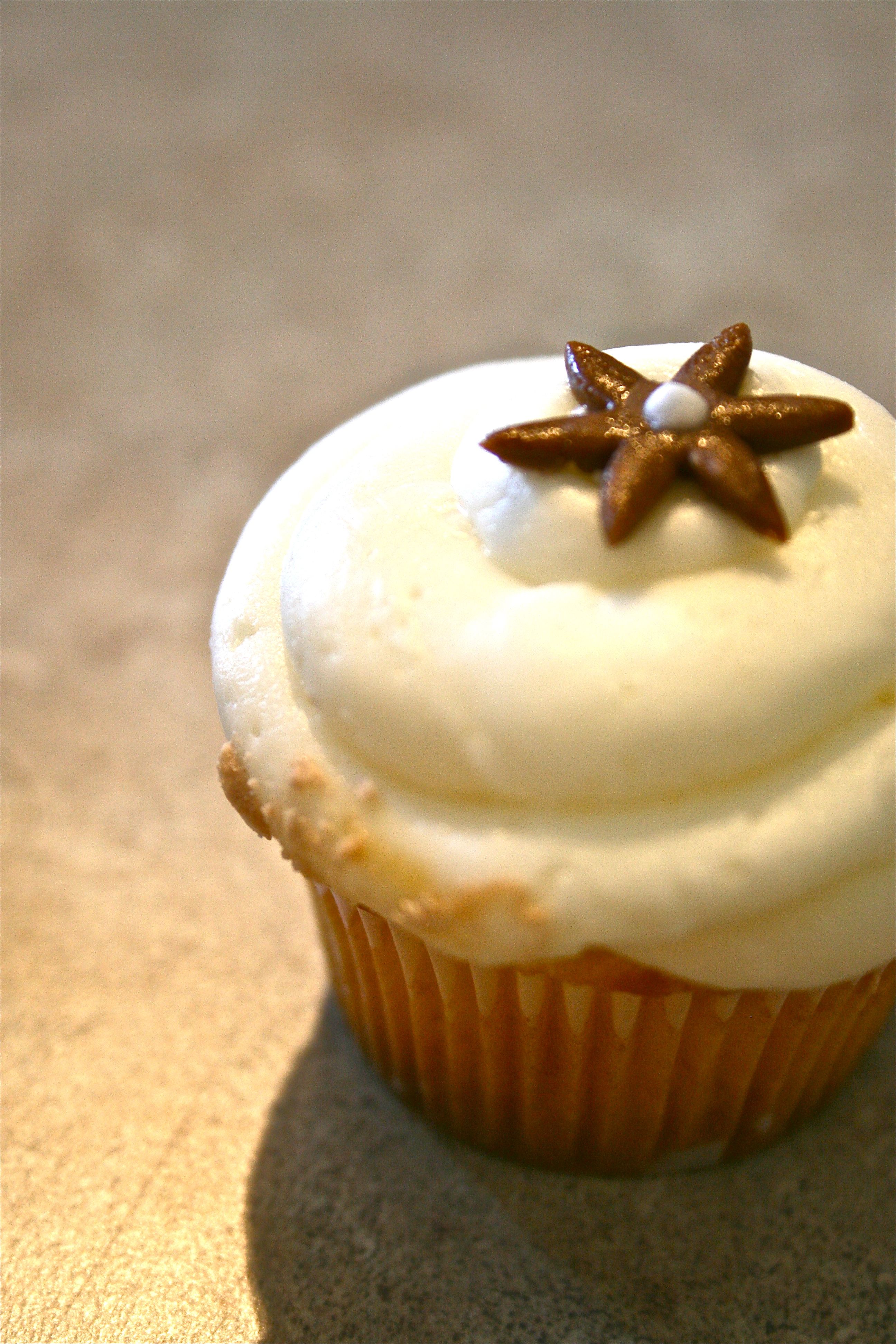 Next is the "Berries and Cream" – White cake filled with strawberry preserves, topped with cream cheese frosting and a fresh berry. I thought this one was super unique! My little note to the side of the sheet of paper she gave us literally says "Yummmm"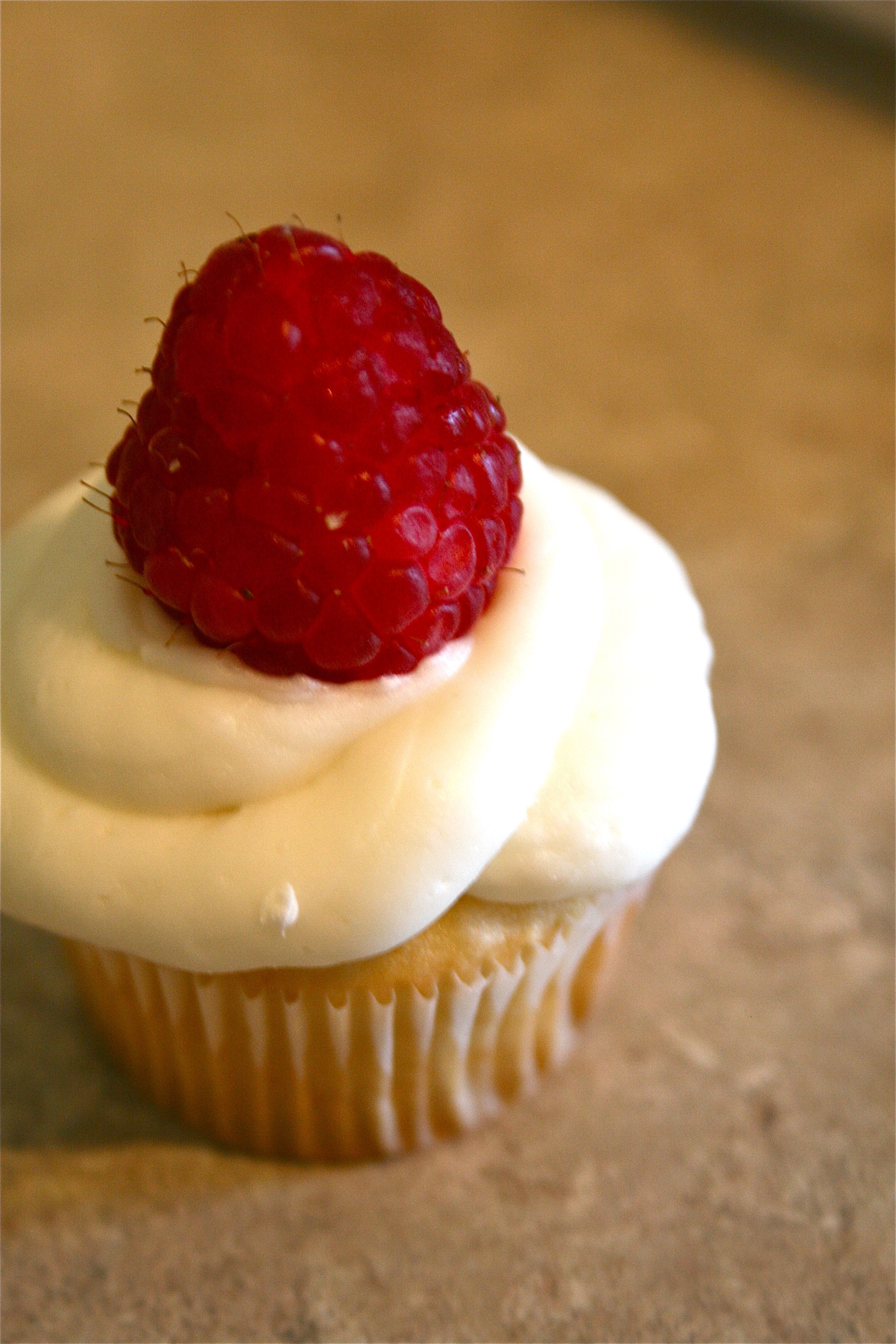 And lastly for your drooling pleasure, we've got the "Chocolate Ganache" – Chocolate cake filled with chocolate ganache topped with ganache and sprinkles. Oh.My.Gosh. this one was delicious…As you can imagine it is extravagantly rich and decadent. Definitely a crowd- and bride-and-groom-pleaser 🙂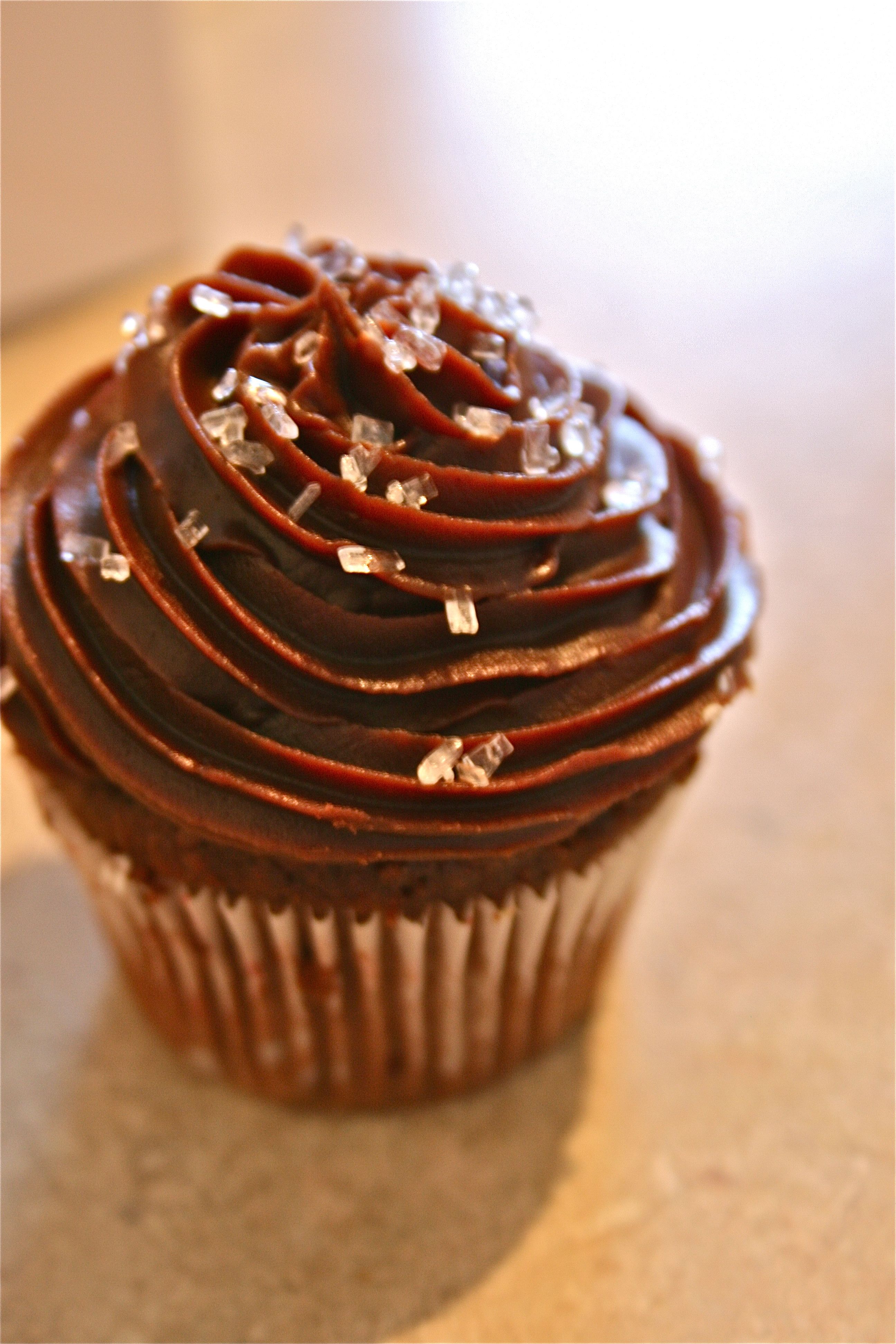 All-in-all, we came up with two favorites – The "Snickers" cupcake was John's favorite (chocolate cake with peanut butter and caramel filling, topped with chocolate swiss meringue butter cream, drizzled with fresh caramel, and decorated with a mini snickers candy bar) and mine was the "Red Velvet" (red velvet cake with traditional cream cheese frosting topped with a gum paste sugar decoration).
We can't wait for our wedding now that we know these amazing little treats will be around for everyone's pleasure! HUGE thanks to Marlee for bringing us these samples to taste and for being willing to make our special day even MORE special!!!
Now I'm going to go eat my 100-calorie pack of chocolate-covered pretzels and be completely disappointed…
UPDATE: The cupcakes were a HUGE success at the wedding…Feast your eyes on these little goodies as they were set up the at our reception – Delicious…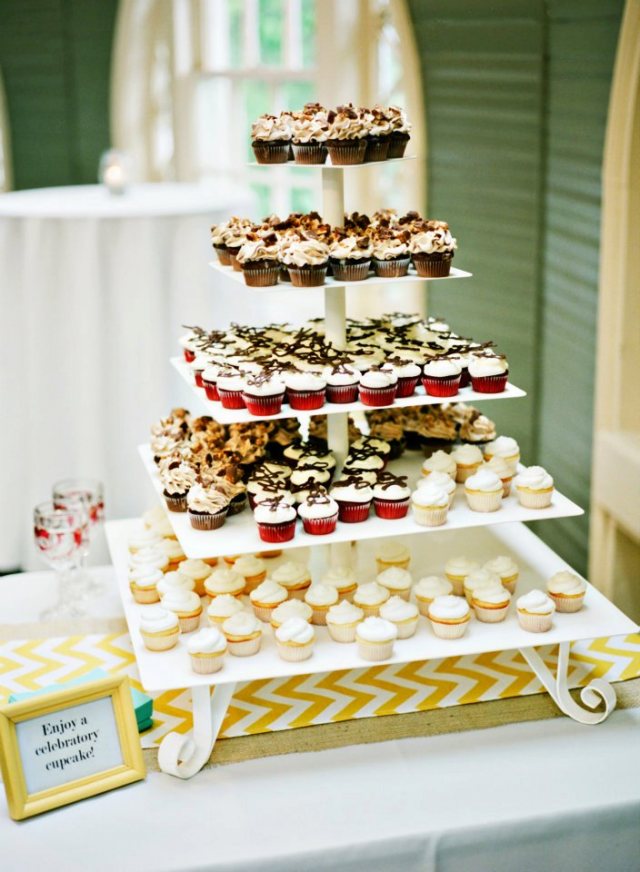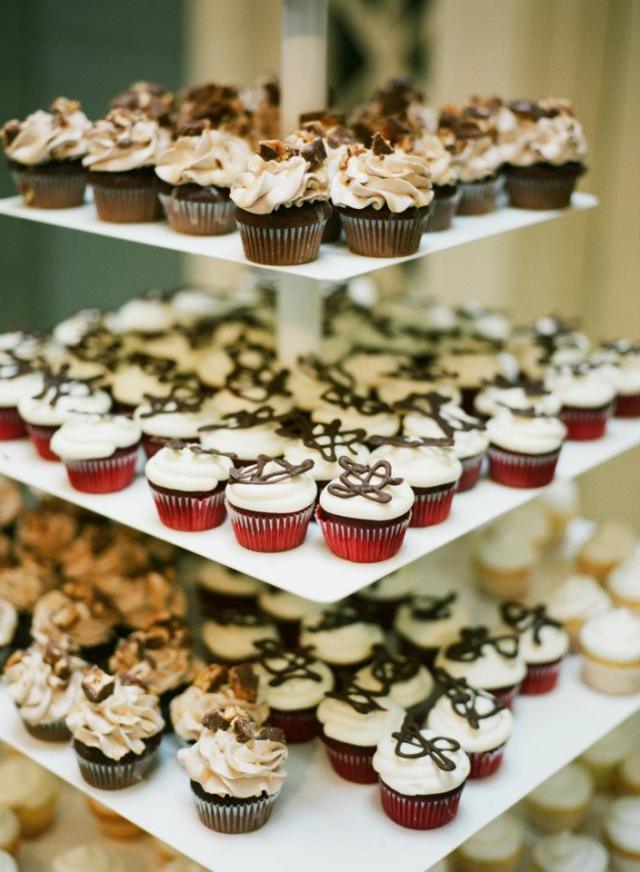 Photo credit: Katie Stoops Photography