Well guys…It's finally caught up with me…A crazy few months that includes an engagement, a new job, a big move – I think I am going to finally admit that it's time for a breather.
I'm also house/pet-sitting for family friends for the next week, so I'm not in my studio/office with my resources available to me. So I'm going to spend the week taking care of things at their house and enjoying some much-needed r&r.
But in the mean time, I thought it might be fun to host a little reader survey!! I'd love to hear from you – Where are you from? How long have you been following the blog? What would you like to see more of? Got any suggestions for fun projects that we could tackle and dish about? We'd LOVE to hear from you – Just leave a comment on this post!
Oh, and here are a few lovely inspiration pictures that might hint at a redo project we've got up our sleeves for sometime in the near future…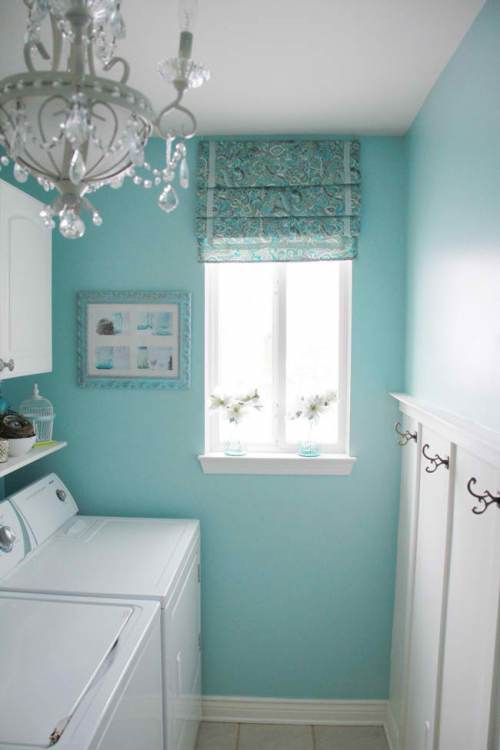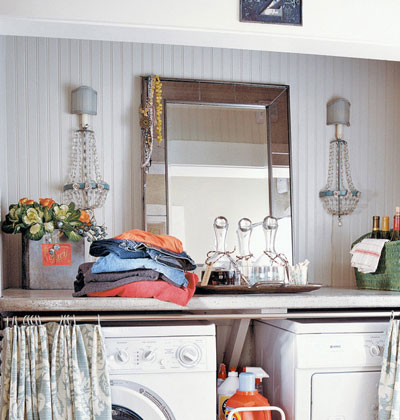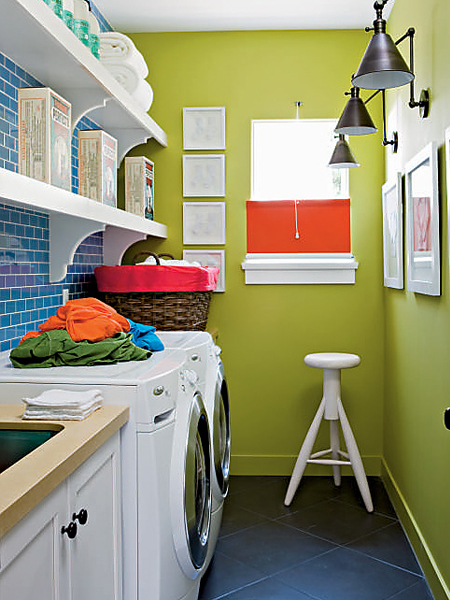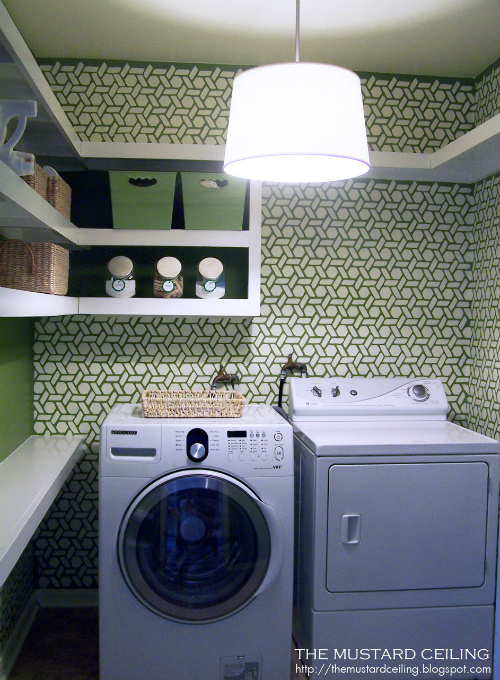 Hope that everyone is having a great summer and I'll be back bright and early this time next week 🙂
(Photo credit for pale aqua laundry room: here; laundry room with mirror and beaded sconces: here; green laundry room: here; stenciled laundry room from The Mustard Ceiling: here)