Who doesn't love printables…Come on! They're free (if you don't count the ink you use in your printer to print them out) and they're fun. Sometimes you can customize them, but if you can't there's nothing to fear, because there are INFINITE varieties available on the internet. Here are some of my favorites from Pinterest: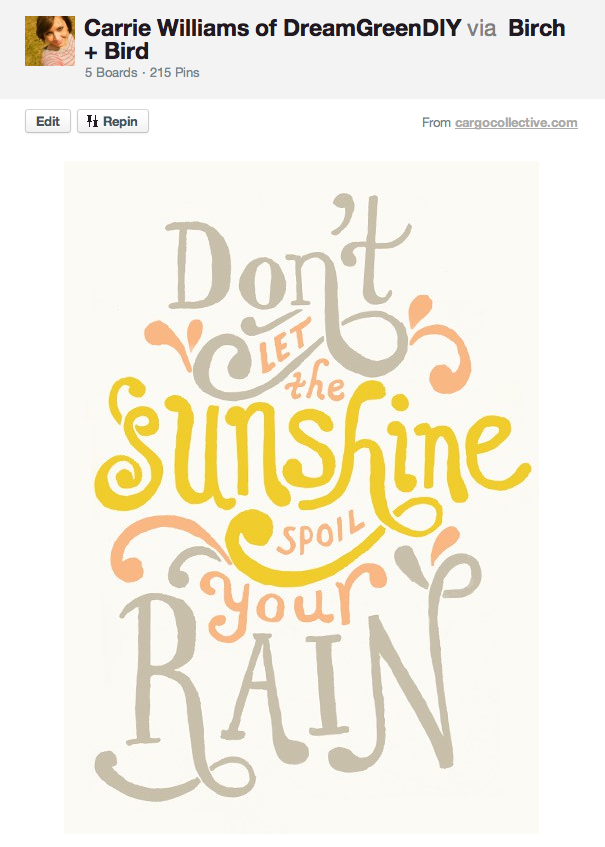 Pin Source: Danielle Kroll @ www.hellodaniellekroll.com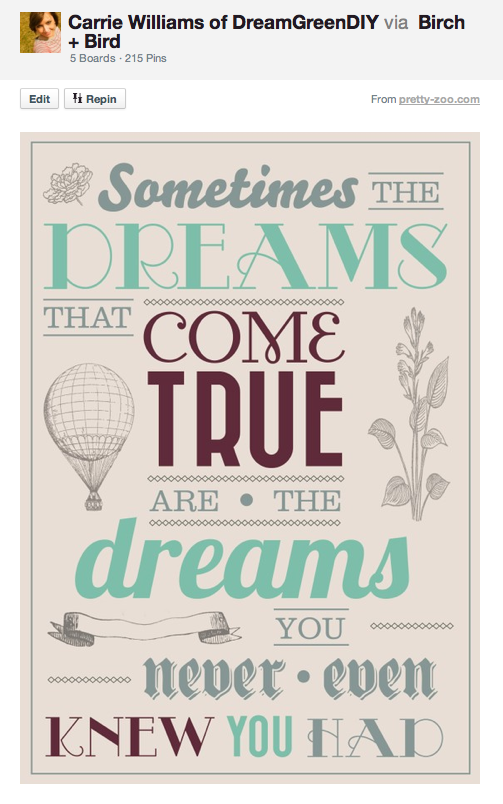 Pin Source: Zoe Weir @ pretty-zoo.com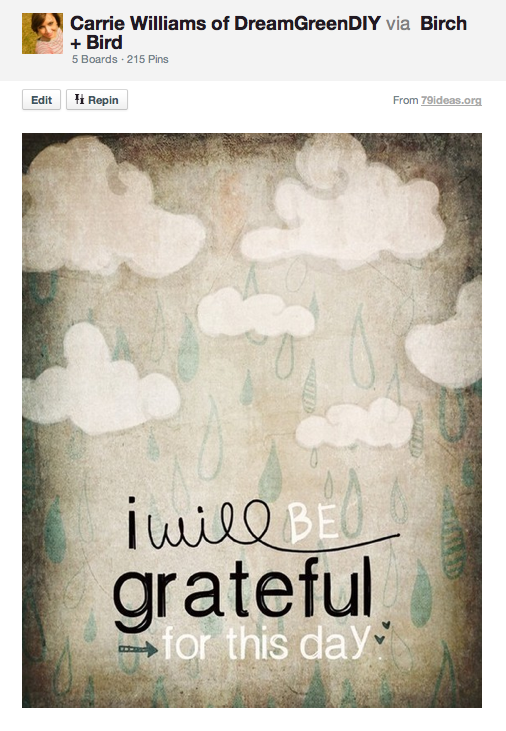 Pin Source:  Radostina Boseva @ 79ideas.org
I just love how graphic artists can take a lovely phrase, thought or quote and turn it into beautiful art for your home…And that's exactly what I did!
I decided to go with the first printable I shared above – The one that says "Don't let the sunshine spoil your rain". I know that may sound a little backwards, but it speaks volumes for me. While I'm just as human as you and would be very depressed without lots of warm sunshine, I am also a die hard lover of the rain. The sound of it, the smell of it, the feel of it – It really doesn't get much better. It inspires me so much, especially thunderstorms – The power of a great big storm just awes me. When I wake up and see the sky darkened by big heavy rain clouds, it puts a big smile on my face…
So, yeah, this particular printable meant a lot to me and I was more than happy to have my printer spit it out so that I could frame it in our home 🙂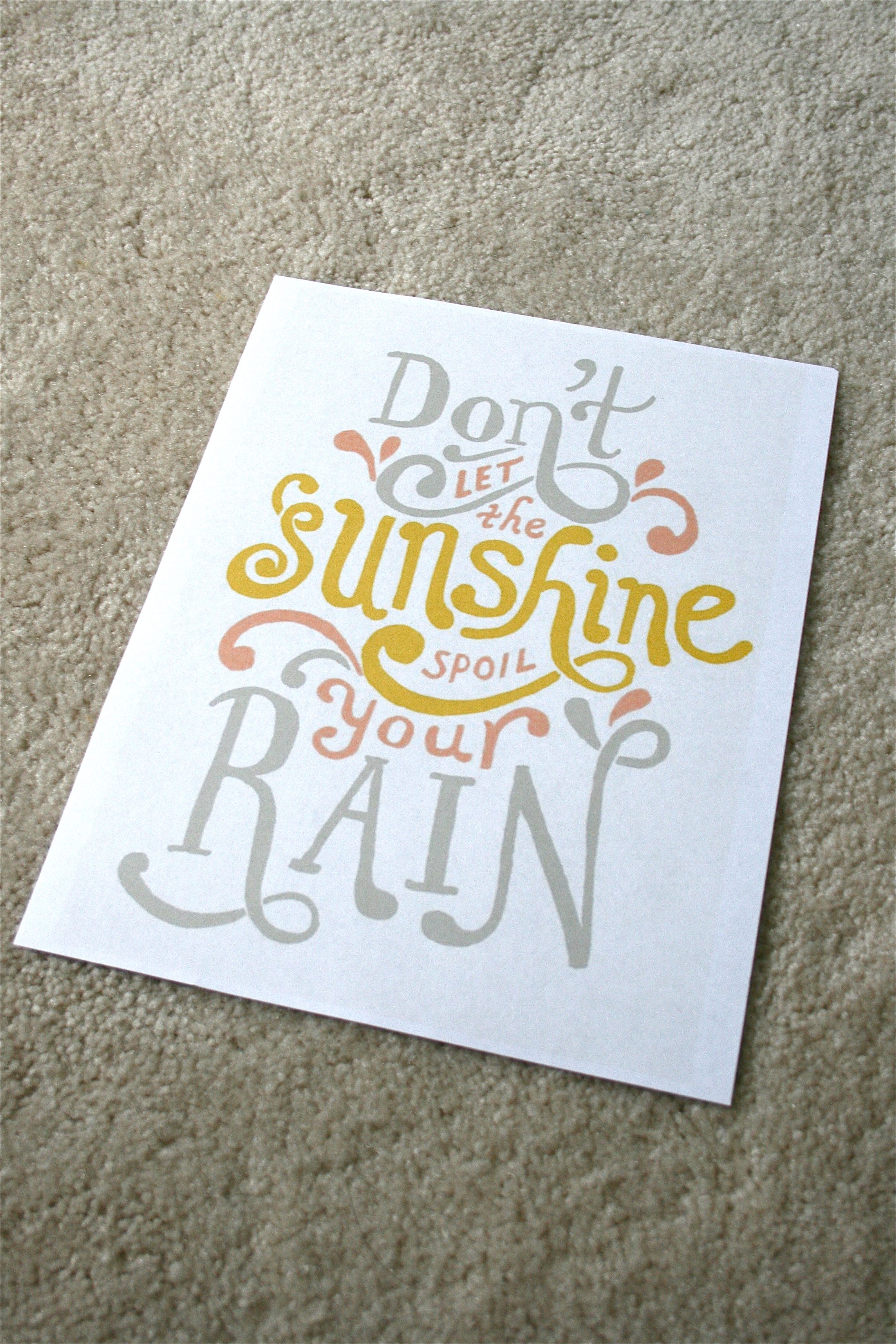 I just so happened to have a plain black frame in the closet, so I took out the glass and centered it over the quote. Then using a pen, I traced out the edge and cut it out! I'm pretty sure I don't need to give you a play-by-play of this process as it's certainly not brain surgery. But I want you to have SOMETHING to read (unless you're my good friend, Erica, who tends to only look at my photos, in which case none of this means a thing to you 😉 )
Here are the pictures I took JUST FOR YOU, Erica!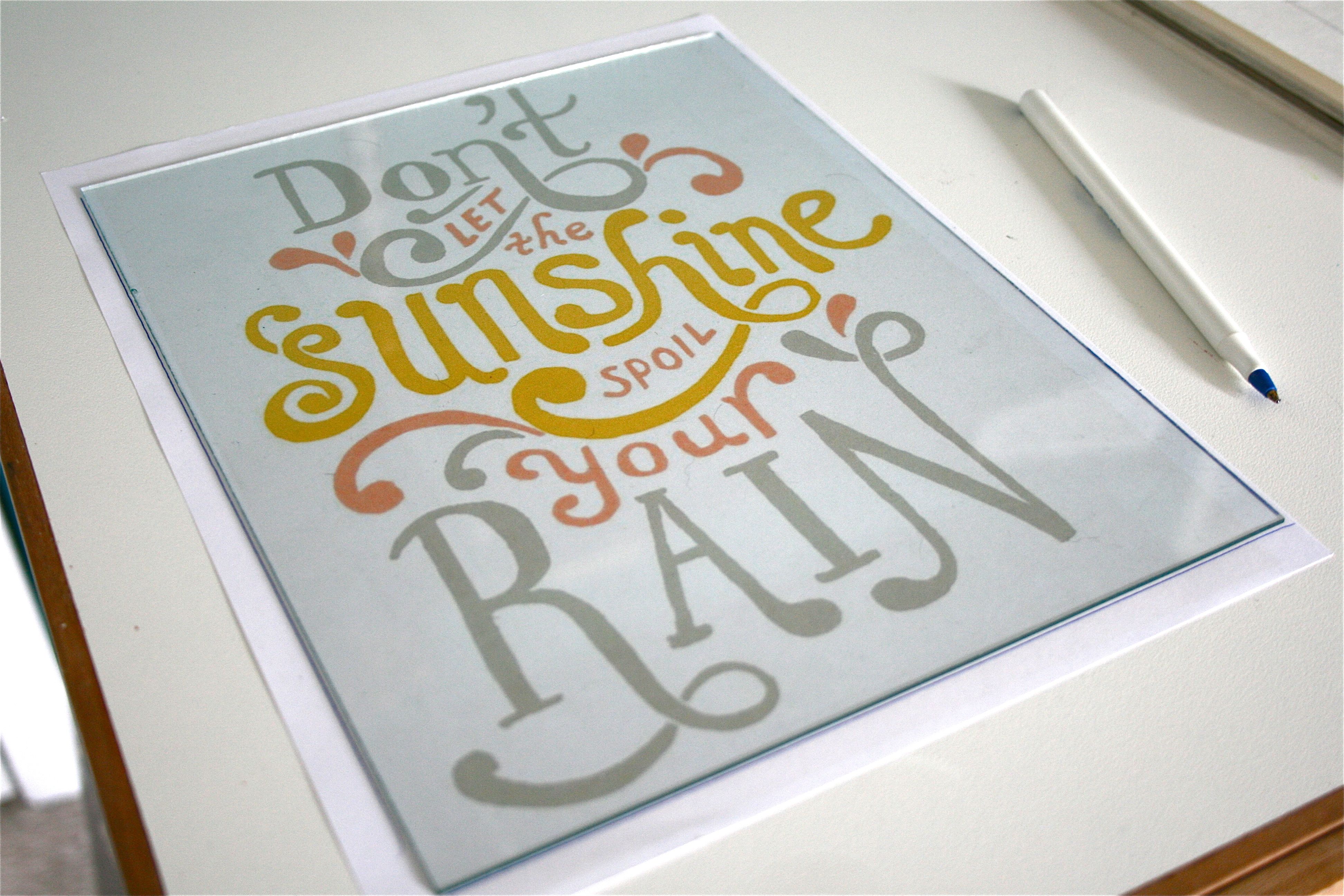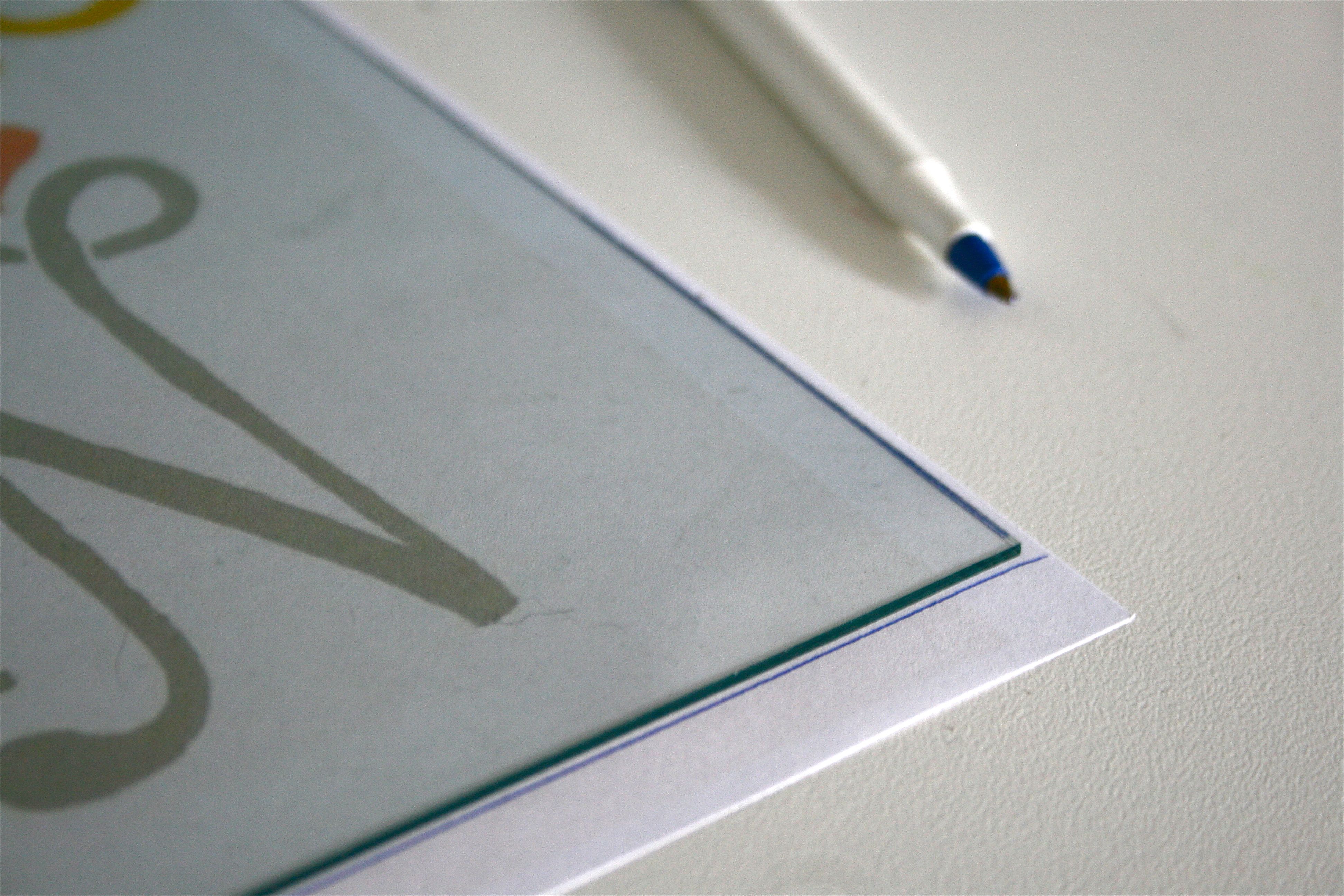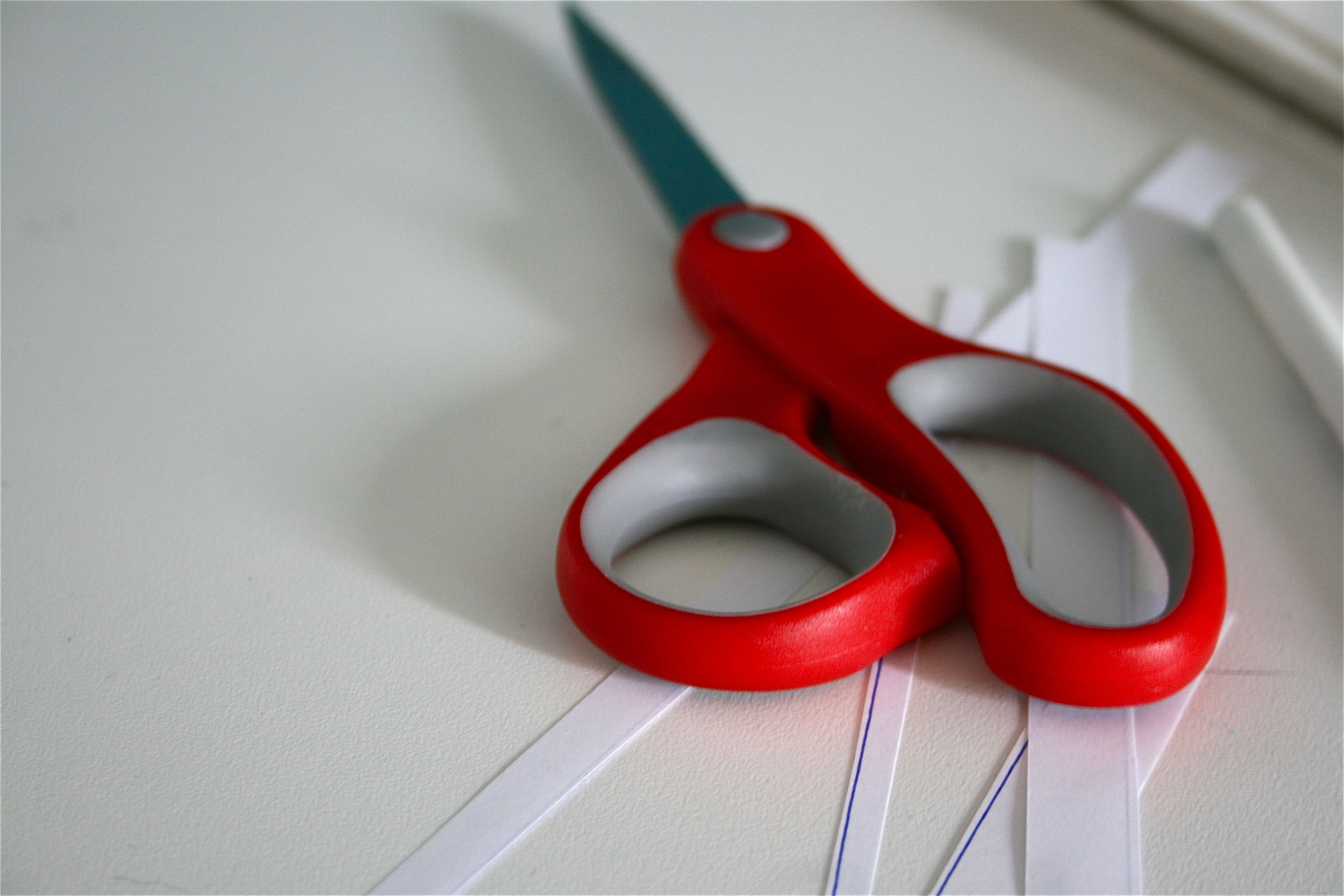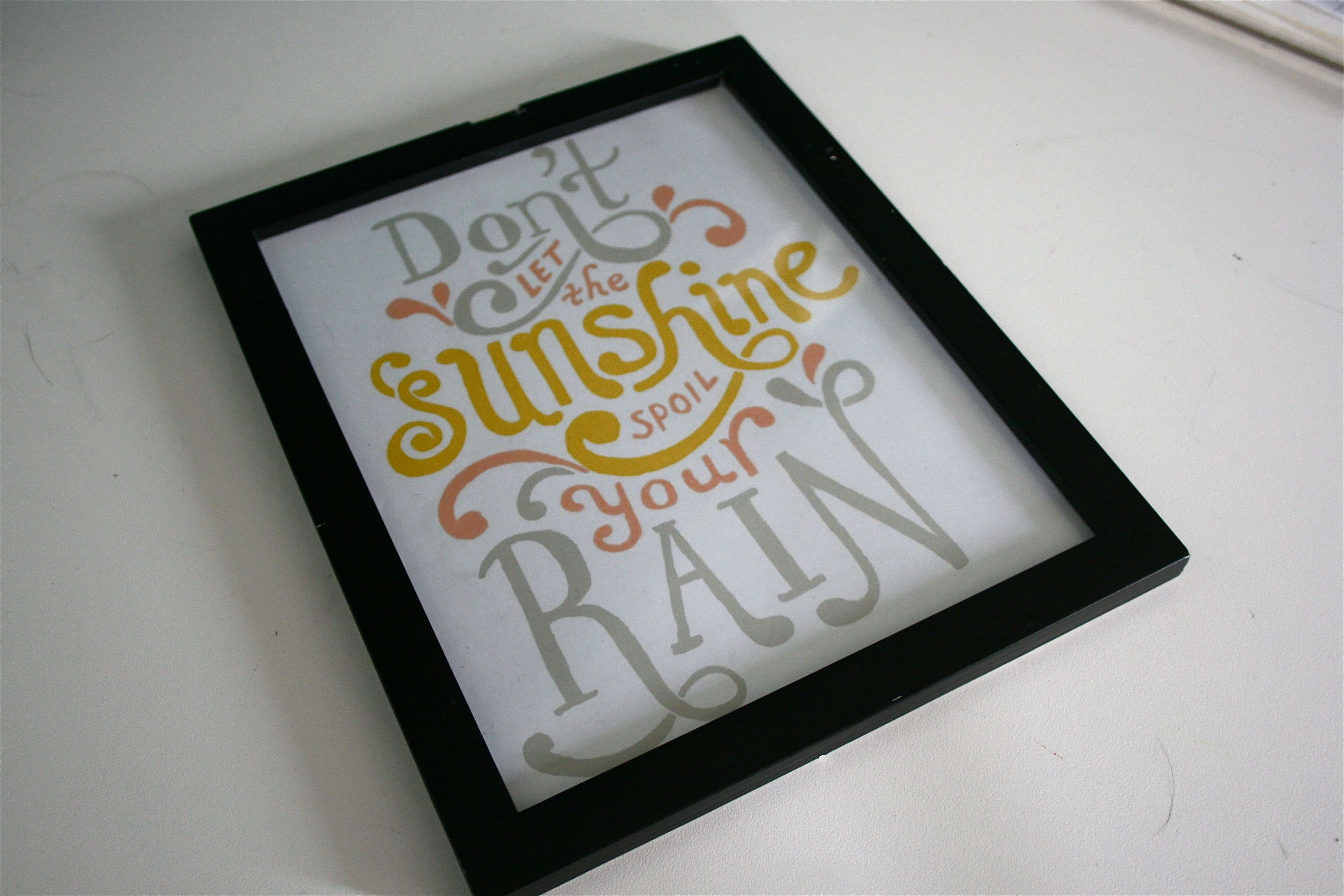 Who knows where this little baby will end up in the long haul, but for now, I placed it on the shelf in the studio. It's got the same sunny, happy colors as the studio fabric (which I talked about a bit last week here).
Before: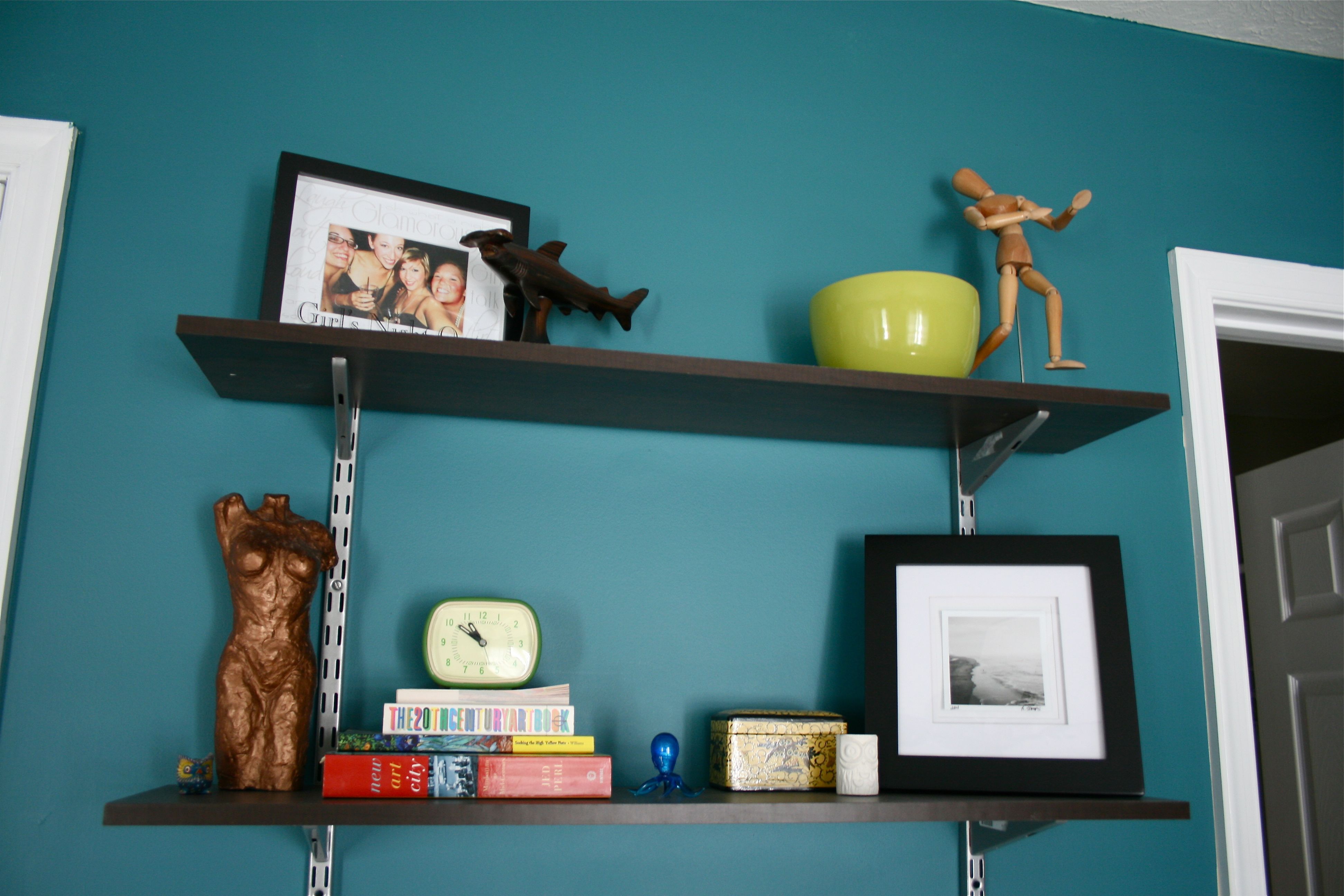 And now after!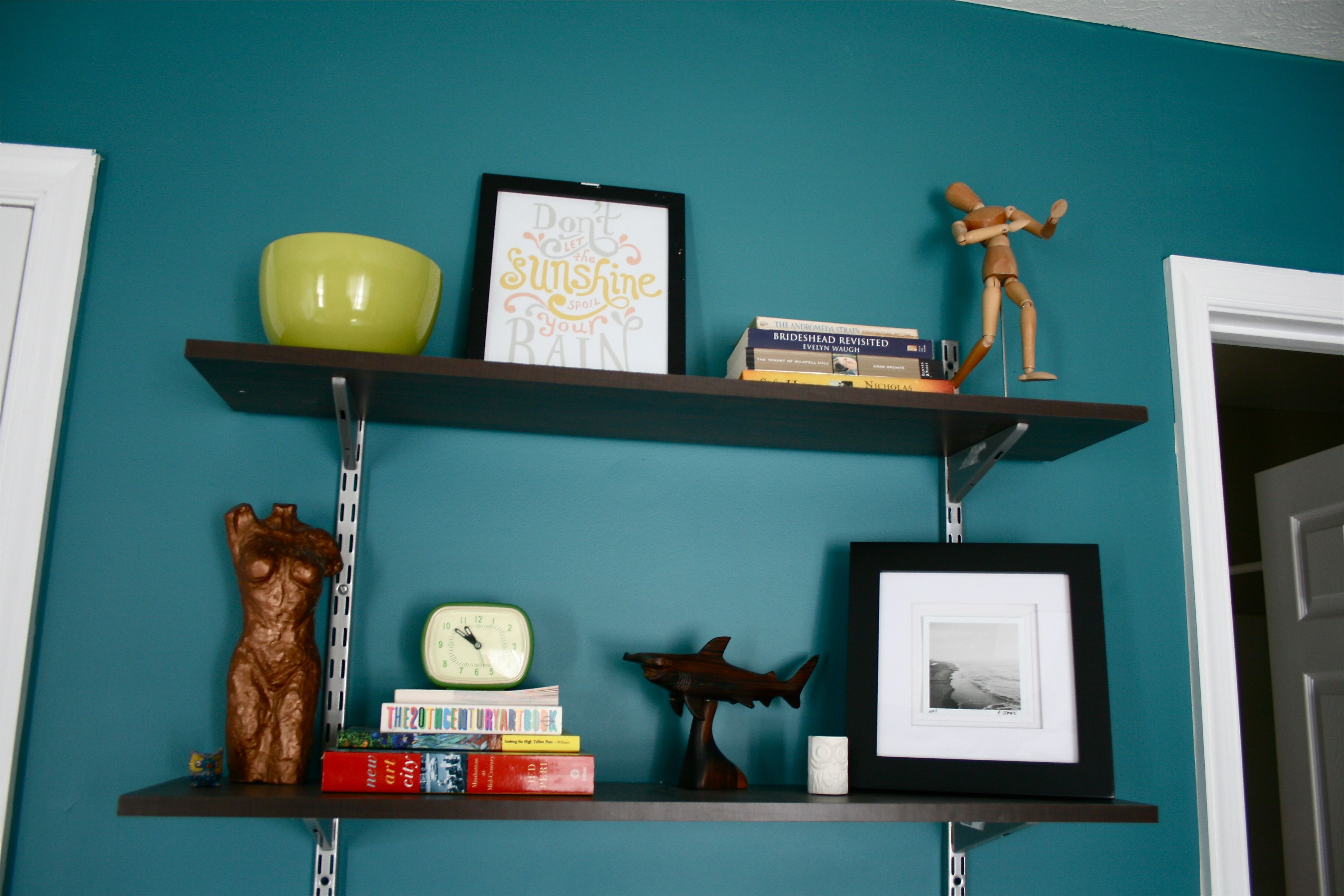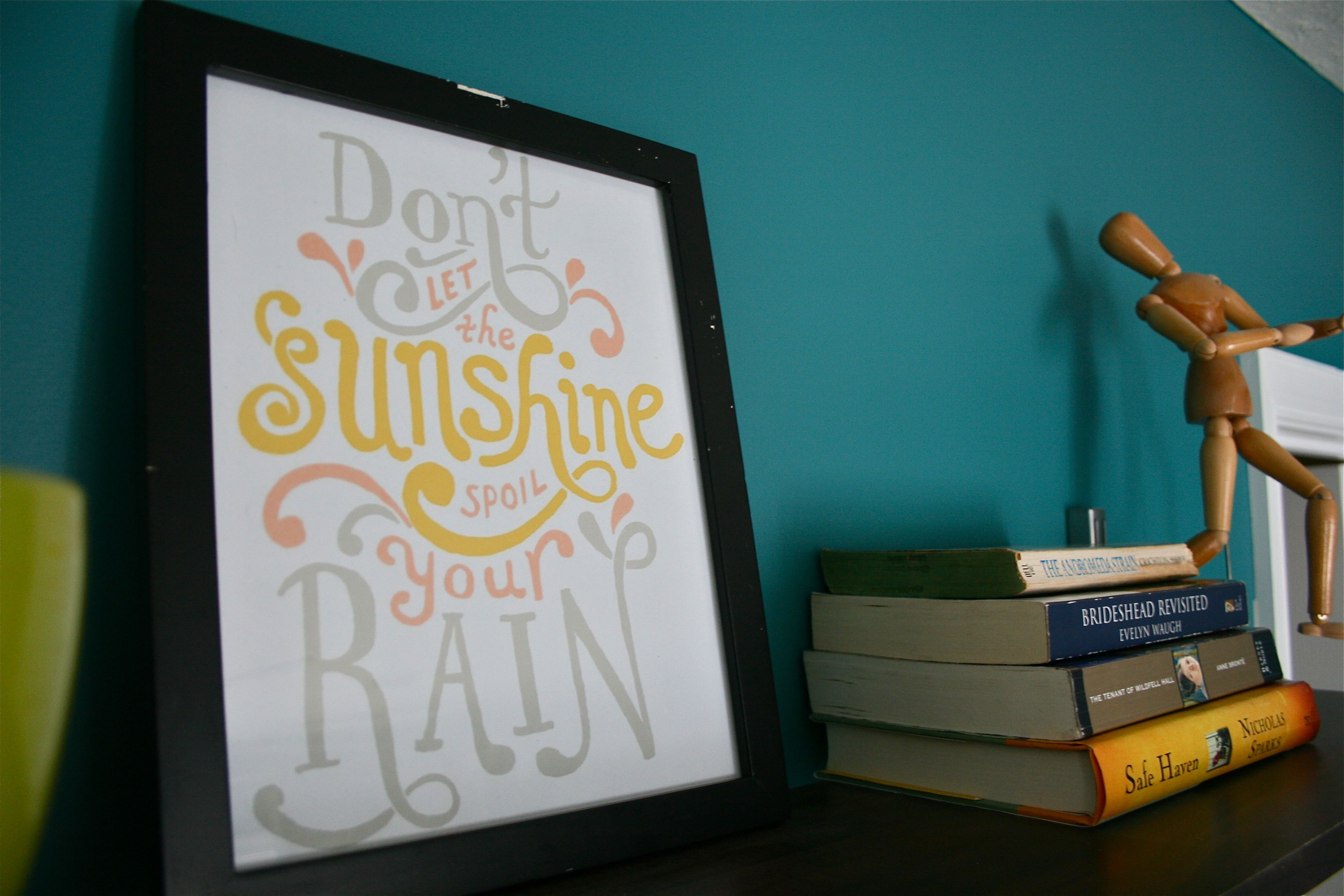 Oh and the best part about this entire post? I just Googled and discovered the real meaning of my adorable new printable…
Some of you may already know this, but apparently the quote comes from "The Grouch Anthem", which can be seen/heard in the beginning of Jim Henson's "Follow That Bird". It goes a little something like this…
And if you can't watch the video because you're trying to let the baby nap or you're at work, etc. then here's a taste of the lyrics:
Grouches of the world, unite.
Stand up for your grouchly rights.
Don't let the sunshine spoil your rain:
Just stand up and complain!
Let this be the grouches' cause:
Point out everybody's flaws.
Something is wrong with everything
(Except the way I sing).
Don't let the sunshine spoil your rain:
Just stand up and complain!
I literally laughed out loud when I read this because of the sweet, positive outlook I just spouted off about five or so paragraphs up…I guess it just goes to show you how VERSATILE this printable is! You can either be a big old grouch like Oscar, or a hopeless, optimistic sap like me 🙂
Hope you have a great Monday!