Yes, I know I'm about 15 days early on that blog title, but I'm just SO EXCITED!!!!!!!! Fall is definitely my favorite time of year…John's too! Our anticipation is palpable – Every time we see that one of our neighbors put up their fall wreath or even just a random pile of fallen leaves (which usually equates to about five or so collectively), we both point and scream "FALL TIME!". We are a little giddy…
But before I go absolutely nuts with our fall obsession on the little ole' blog, I thought it was only fitting to give a little adieu to the CURRENT season: Summer…
Today, we are going to chat about plants! I must admit that my "green thumb" is more of the brown variety in that I very seldom have luck when it comes to keeping things alive. I just tell myself that "If I had a real yard with real dirt and soil" things would be different…
Take my friends Savannah and David for instance! When they bought their house last year, they inherited quite an array of plant life. From mint that just about took over the ENTIRE WORLD, to a gorgeous array of flowers that added color and texture to their already stunning back yard.
When I was over there a month or two ago to document this project and this project, Savannah took me around to show me all of the "fruits" of her summer. The results were so pretty…Too pretty not to share with you all!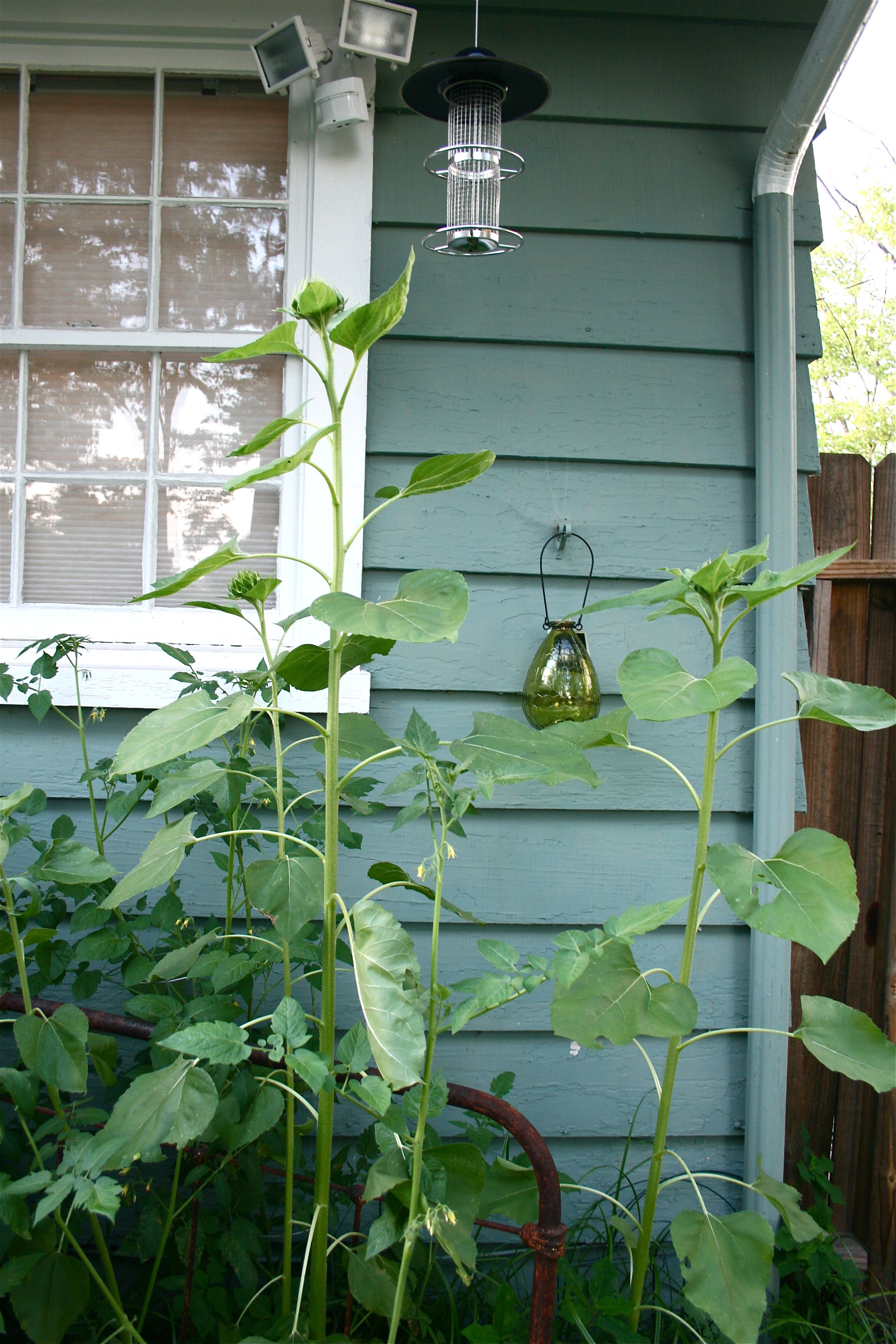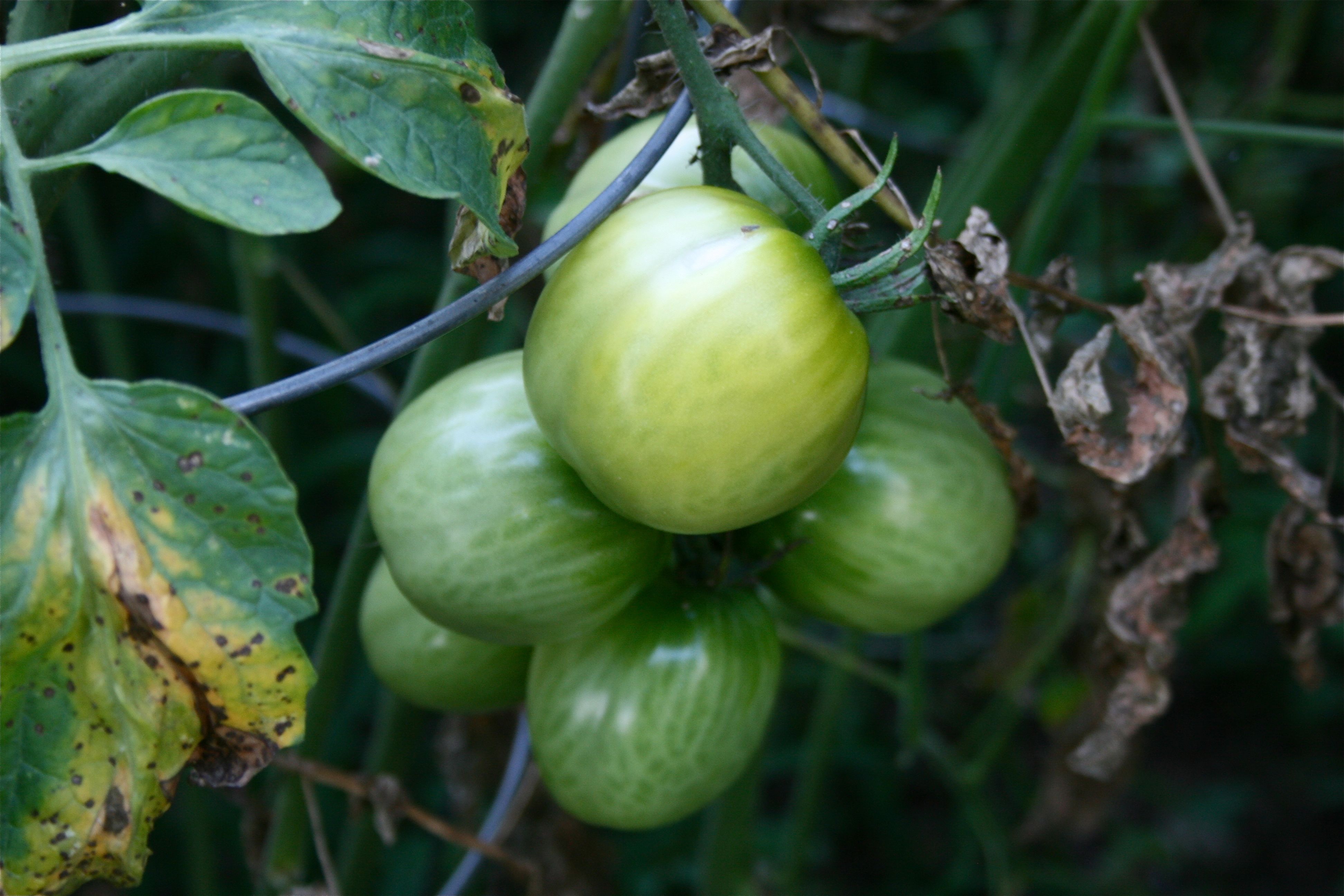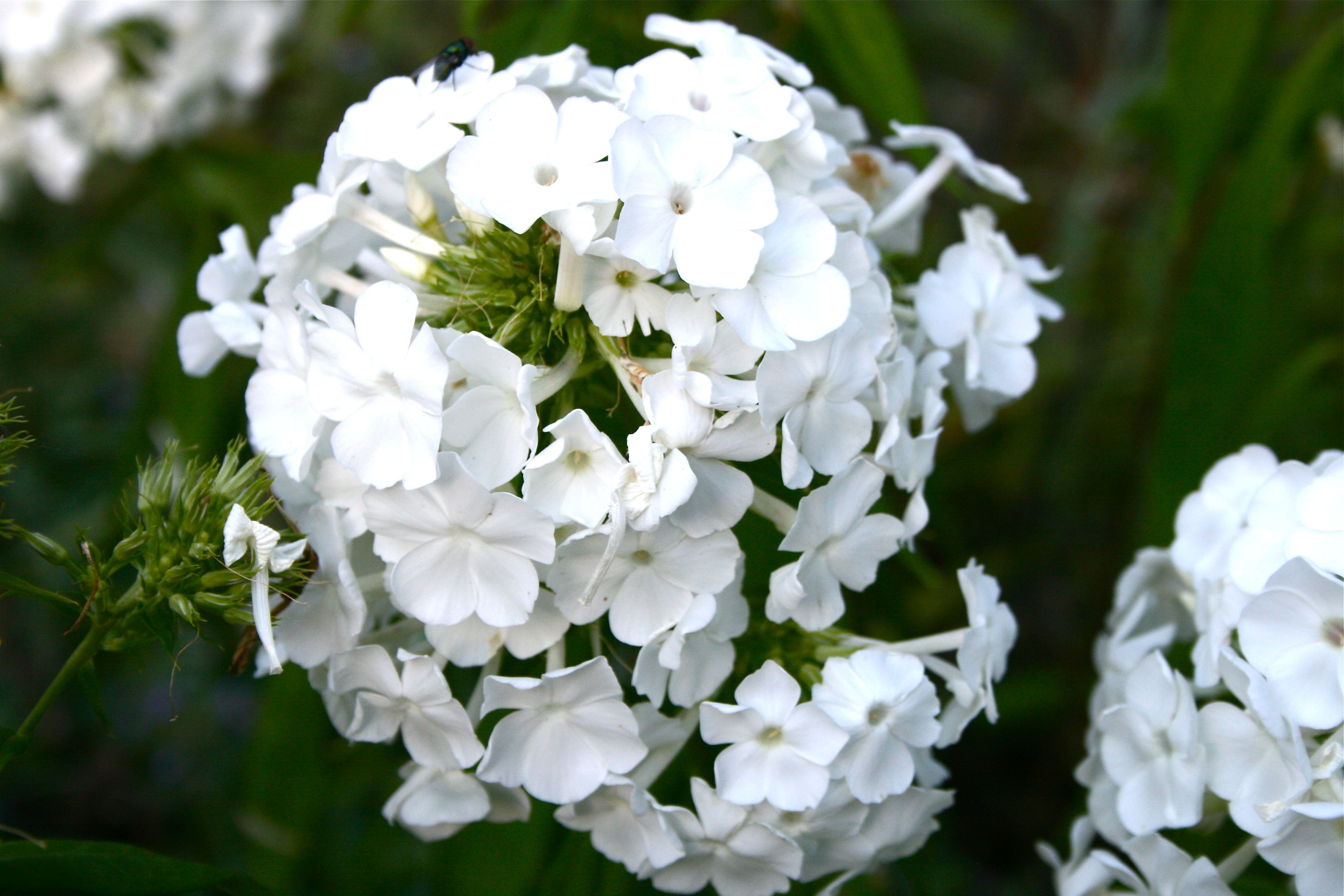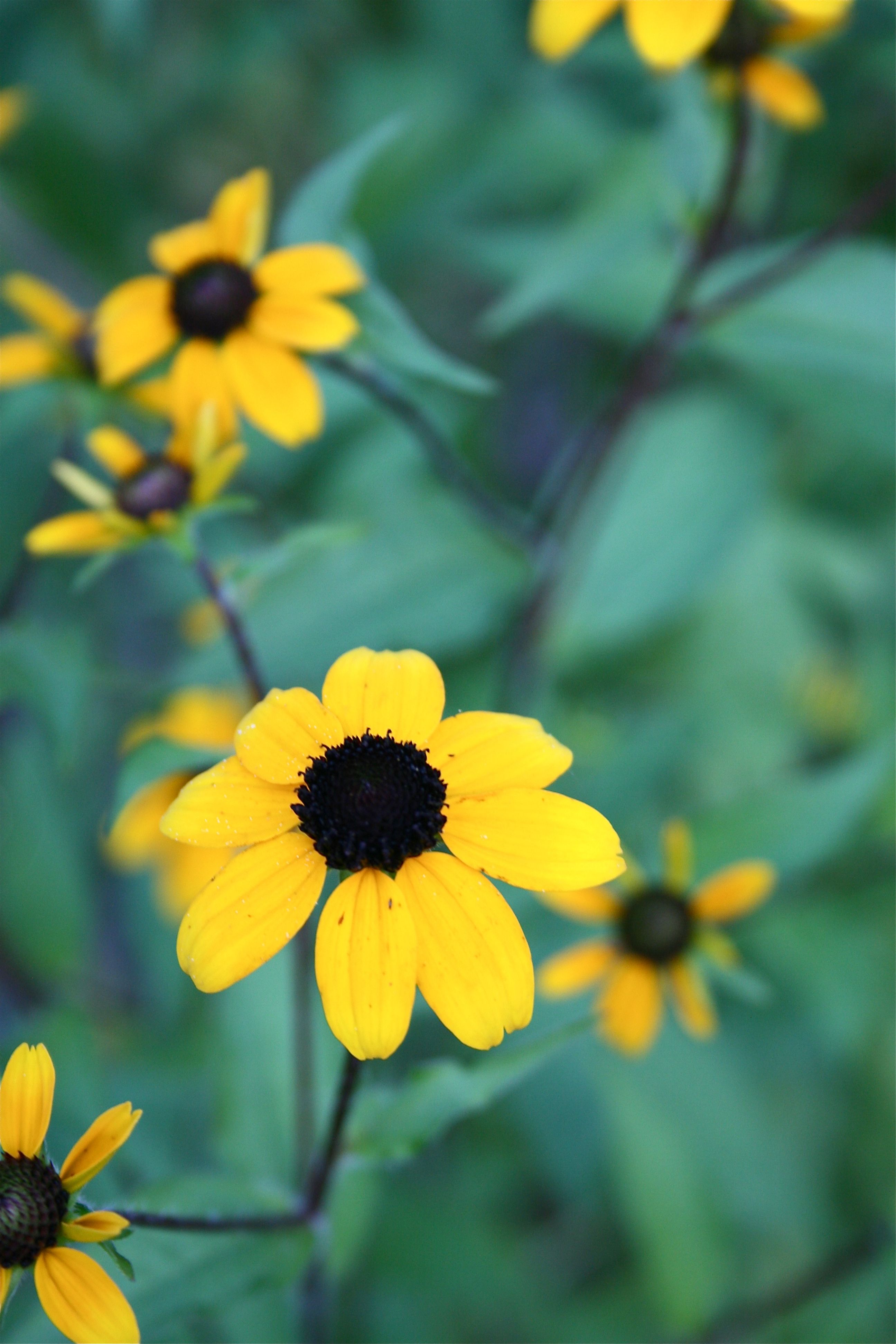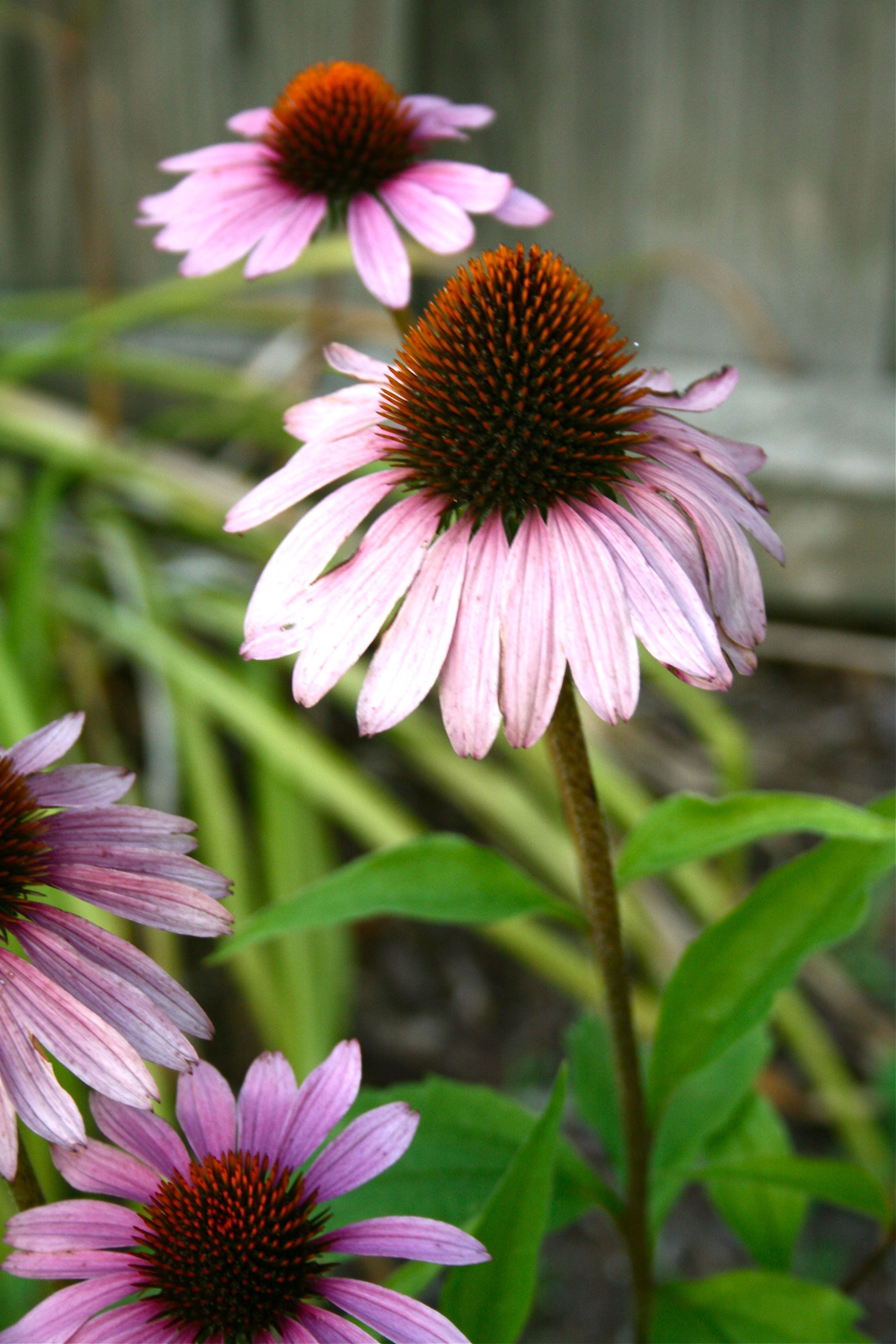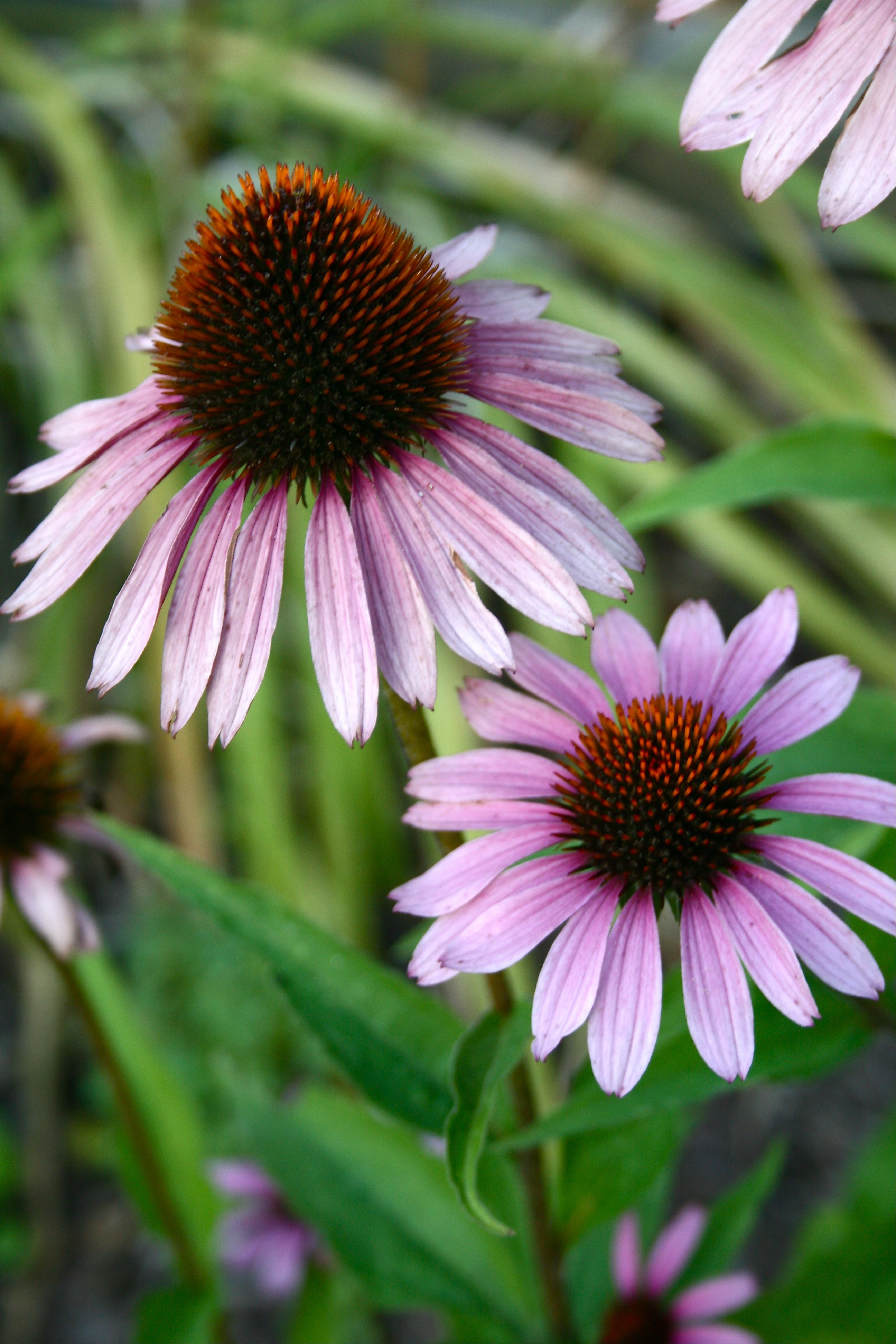 Isn't that just a wonderful testament to the season??? Thanks for letting me and my camera raid your back yard, Savannah and David!
And then…We come to our house…
Now, you've got to admit that I don't have nearly as much to work with since all we have for a "back yard" is a back deck. But, that still doesn't really excuse this catastrophe: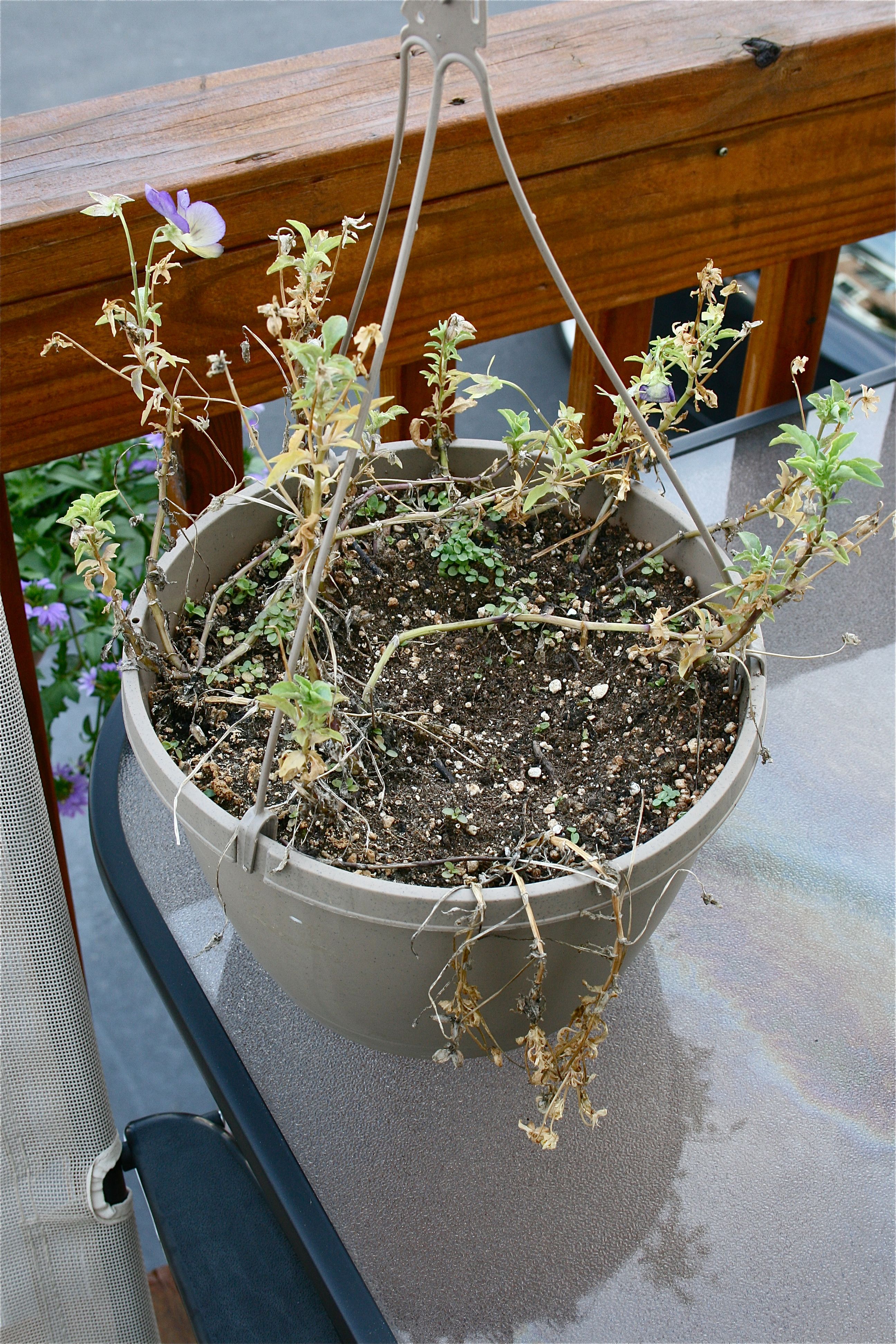 Yeah, that used to be a hanging pot of pansies. I SWEAR that I watered it! It just didn't want to live, that's all…
It's lifeless stems (yet still hanging on for some reason, as is evidenced by the last little flower) was just making me sad, so I gingerly placed it in the trash can and hopped on over to Lowe's to start over – The goal was to fill our back deck with color and life. Here's what we came home with: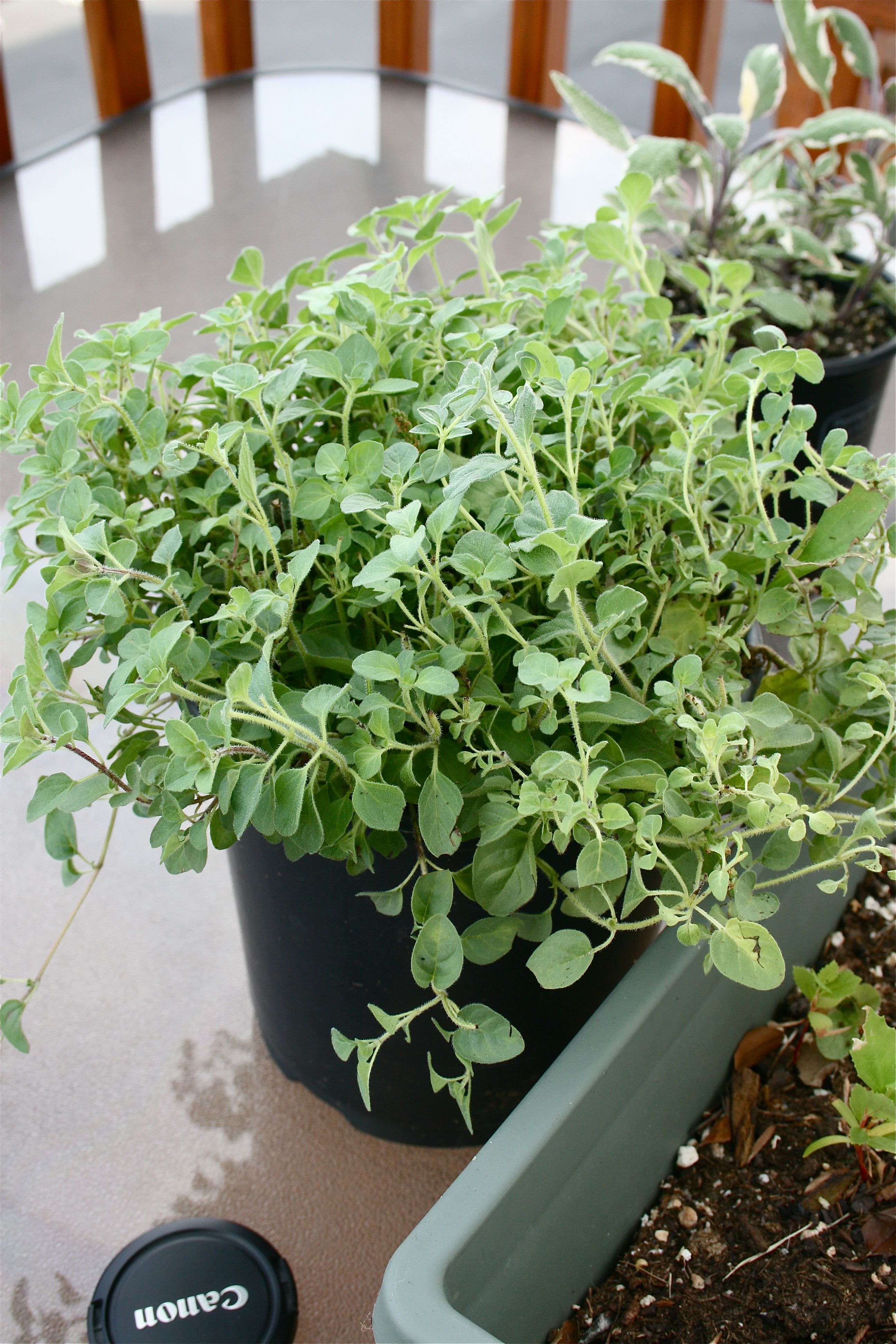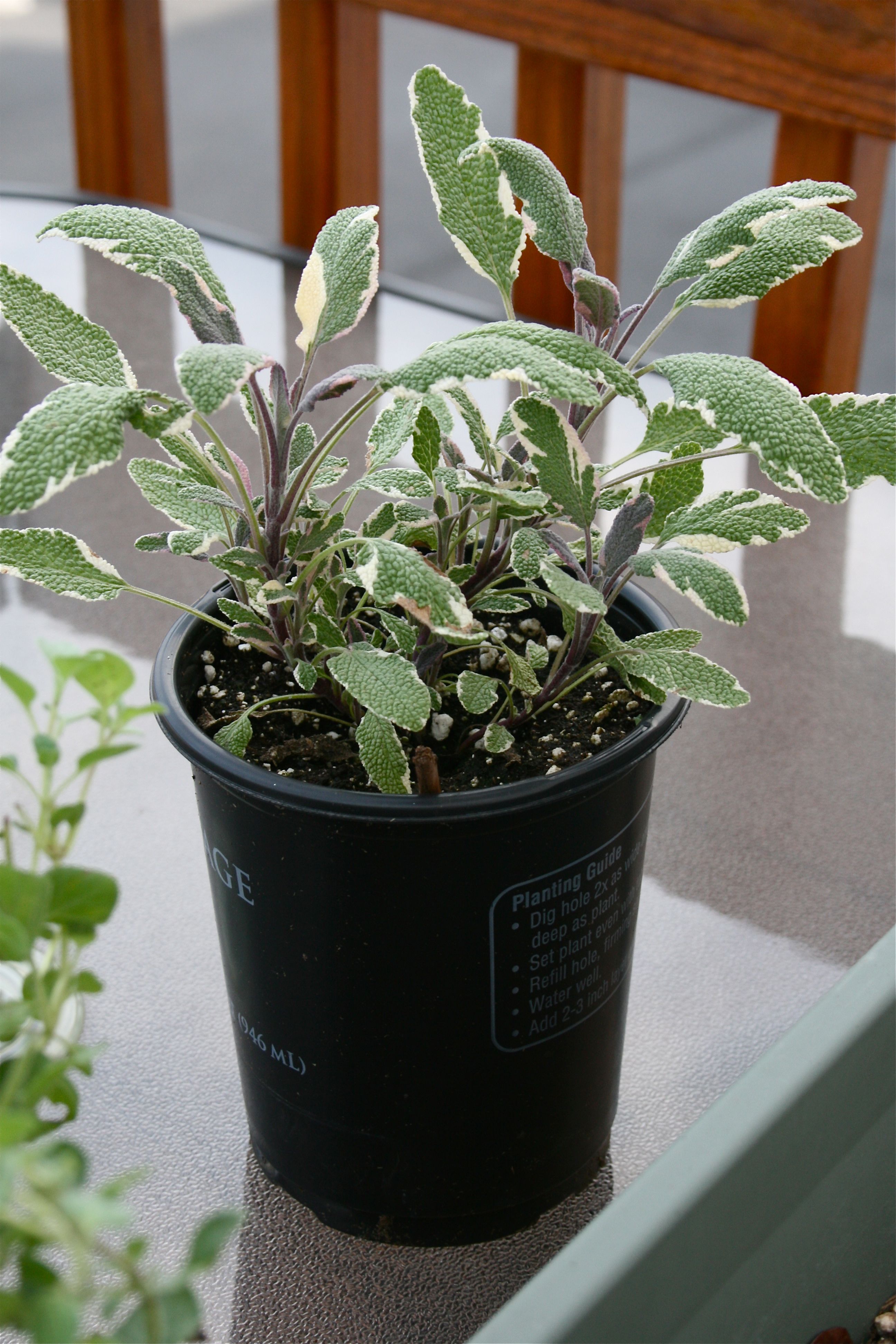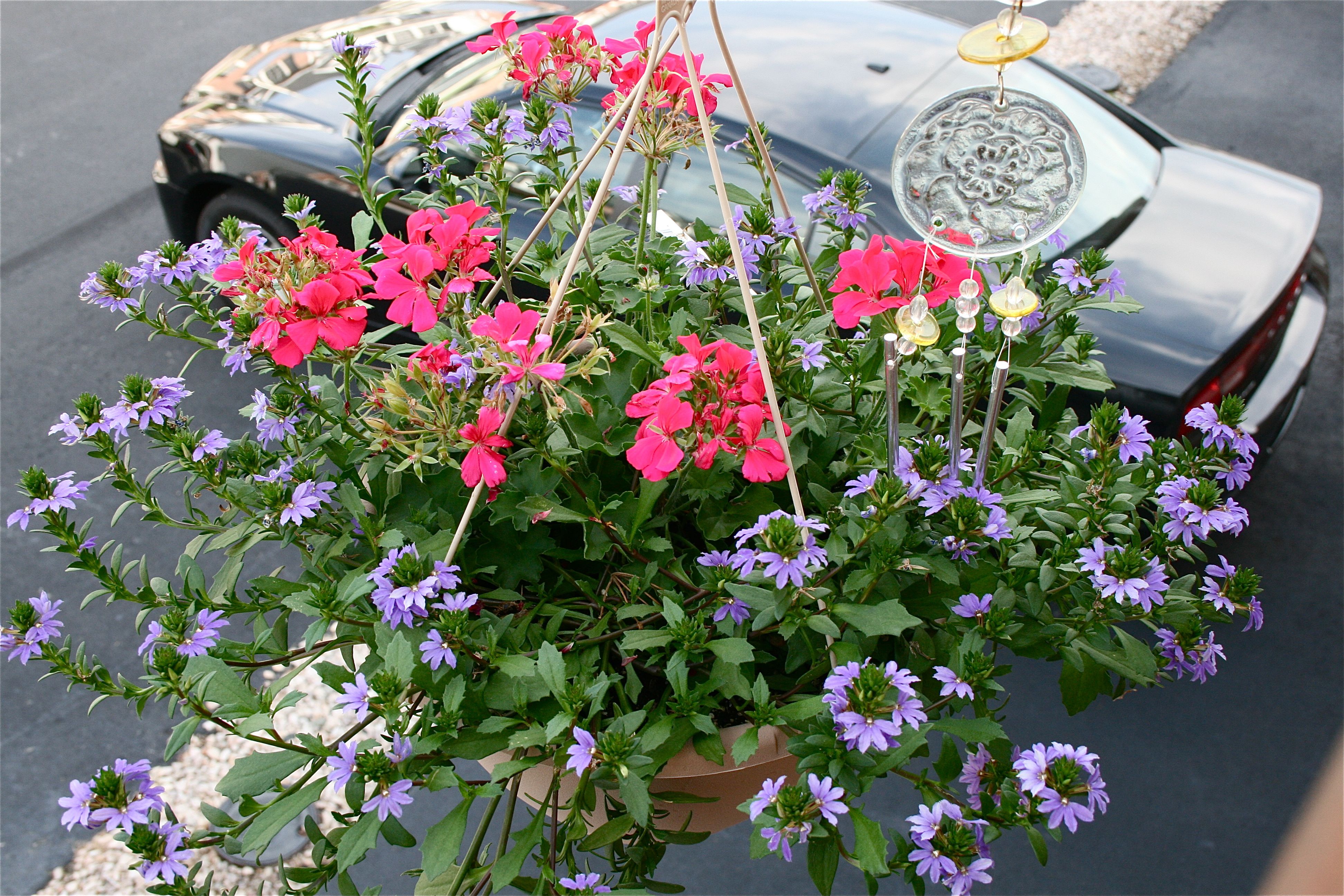 We got some sage and thyme and also a new hanging pot full of colorful (and living) flowers, which I'm not even going to attempt to identify. John and I love to cook, so I thought growing our own herbs was definitely the way to go.
I also put out some red flowers that my dad potted for me: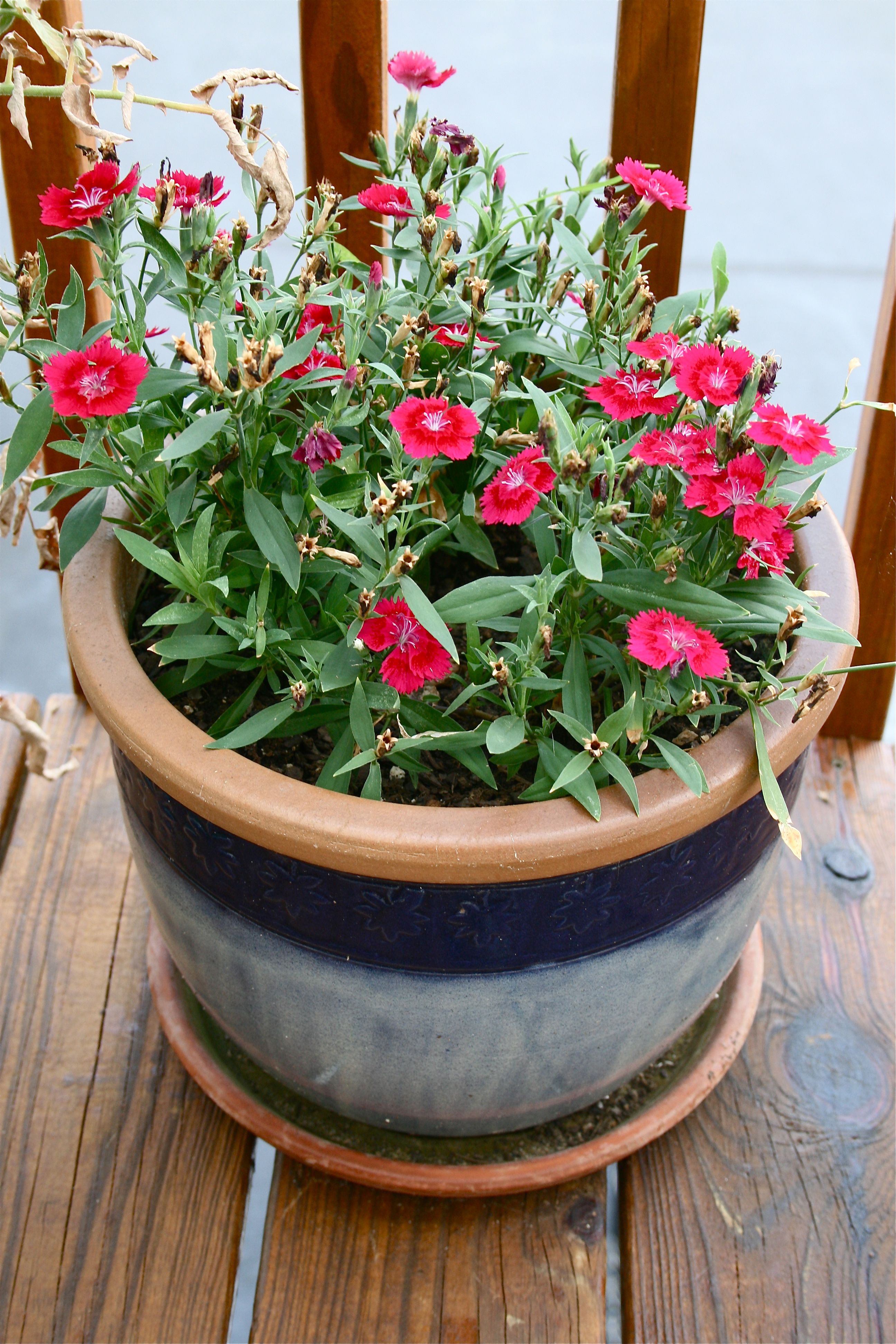 And this tomato plant, which was actually a gift from Savannah and David. I lovvvveeeeeeeee our tomato plant…It looks pretty sad in the photo below, but it has given us tons of veggies (fruit?). For whatever reason though, our plant produces cherry tomatoes instead of the big behemoths that Savannah's produced pictured several photos up. Luckily for me, John doesn't seem much interested in our tomatoes – Most of them don't even make it to the plate since I just pop them right into my mouth.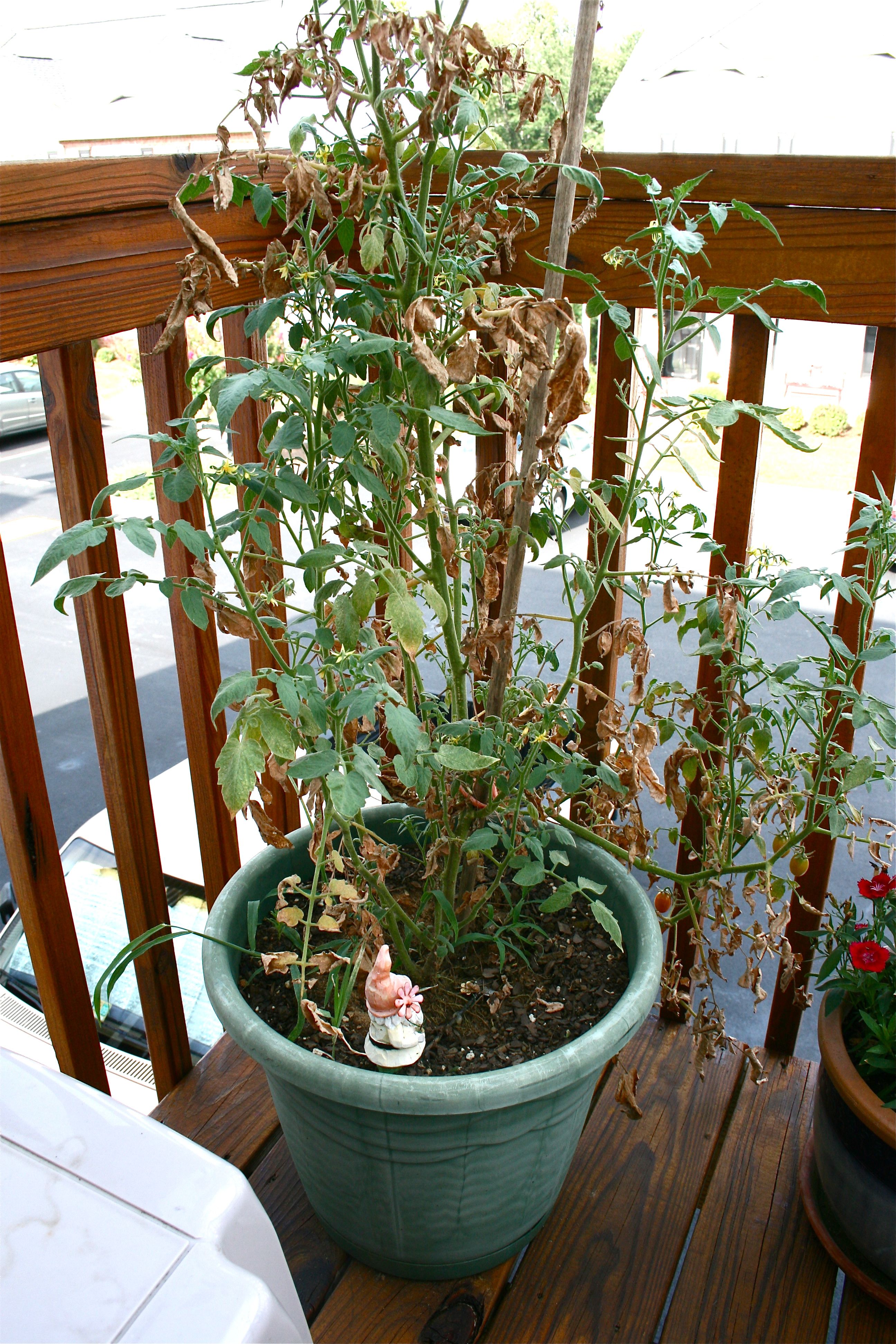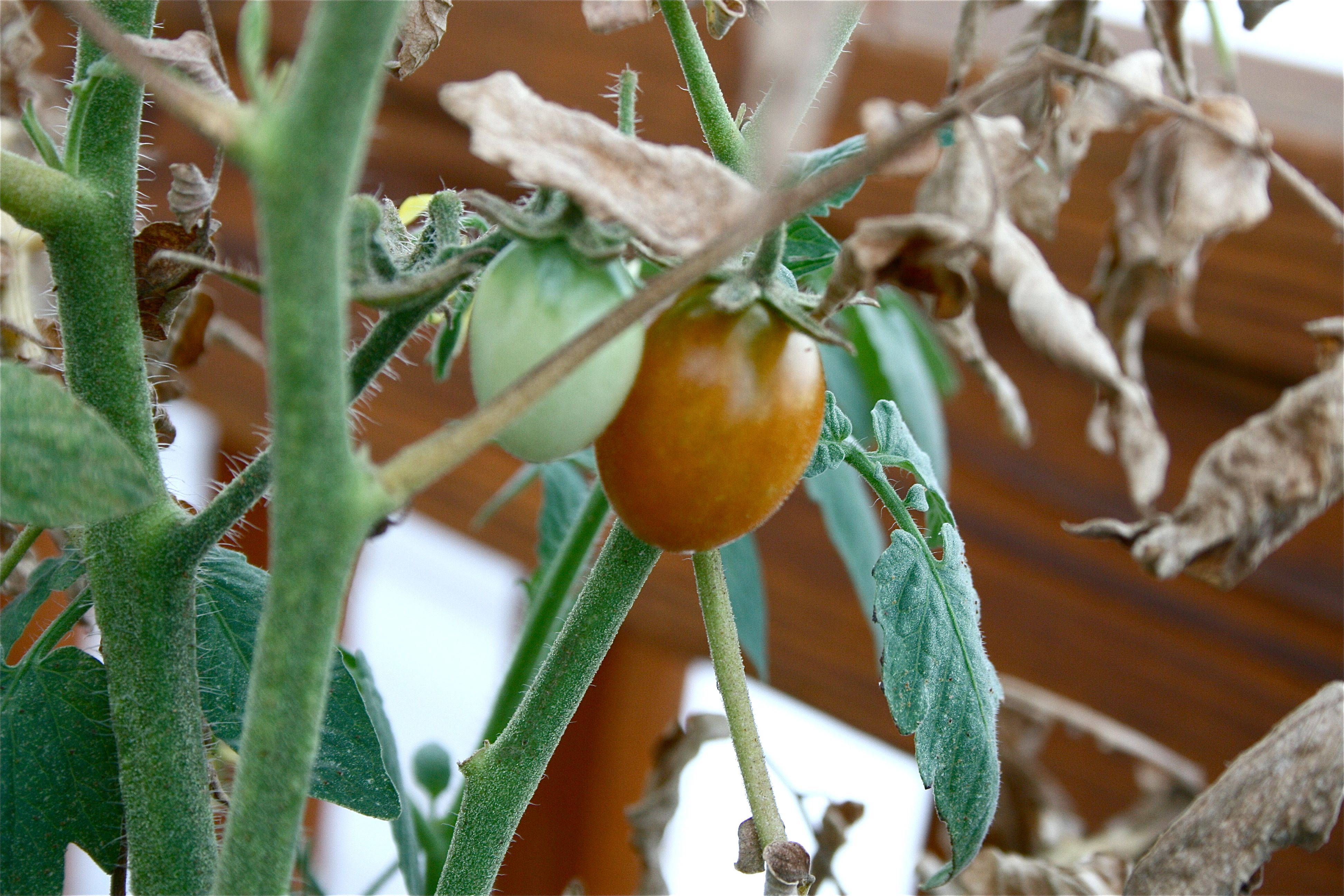 But back to our herbs – So the plan was to stick both the sage and the thyme into a long, thin window box planter I already had. The only problem was that the thyme was rather fat! Too fat to fit in my planter…So I settled the sage in the dirt towards the end of the planter and plan to get a few more pots of it to fill in the rest.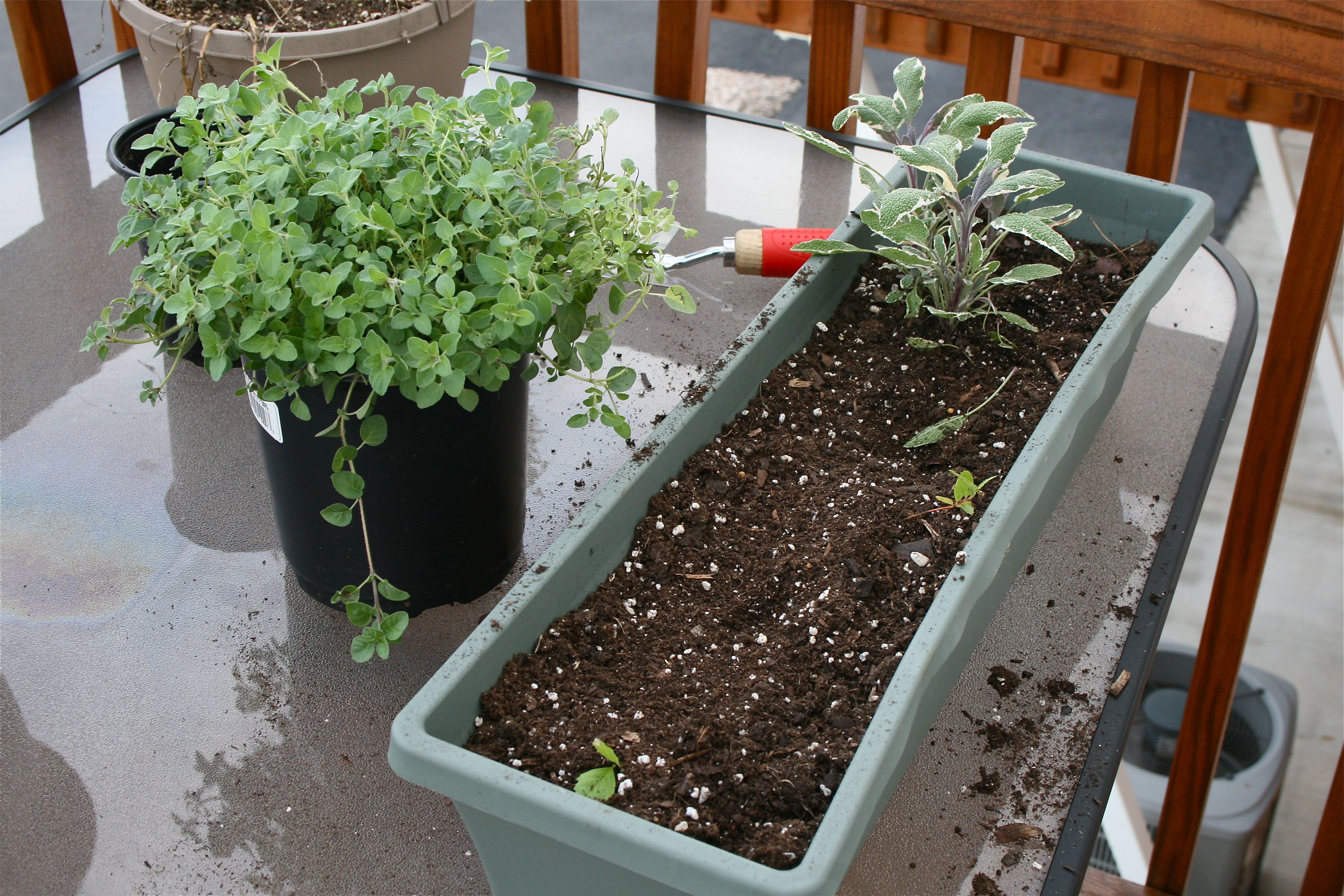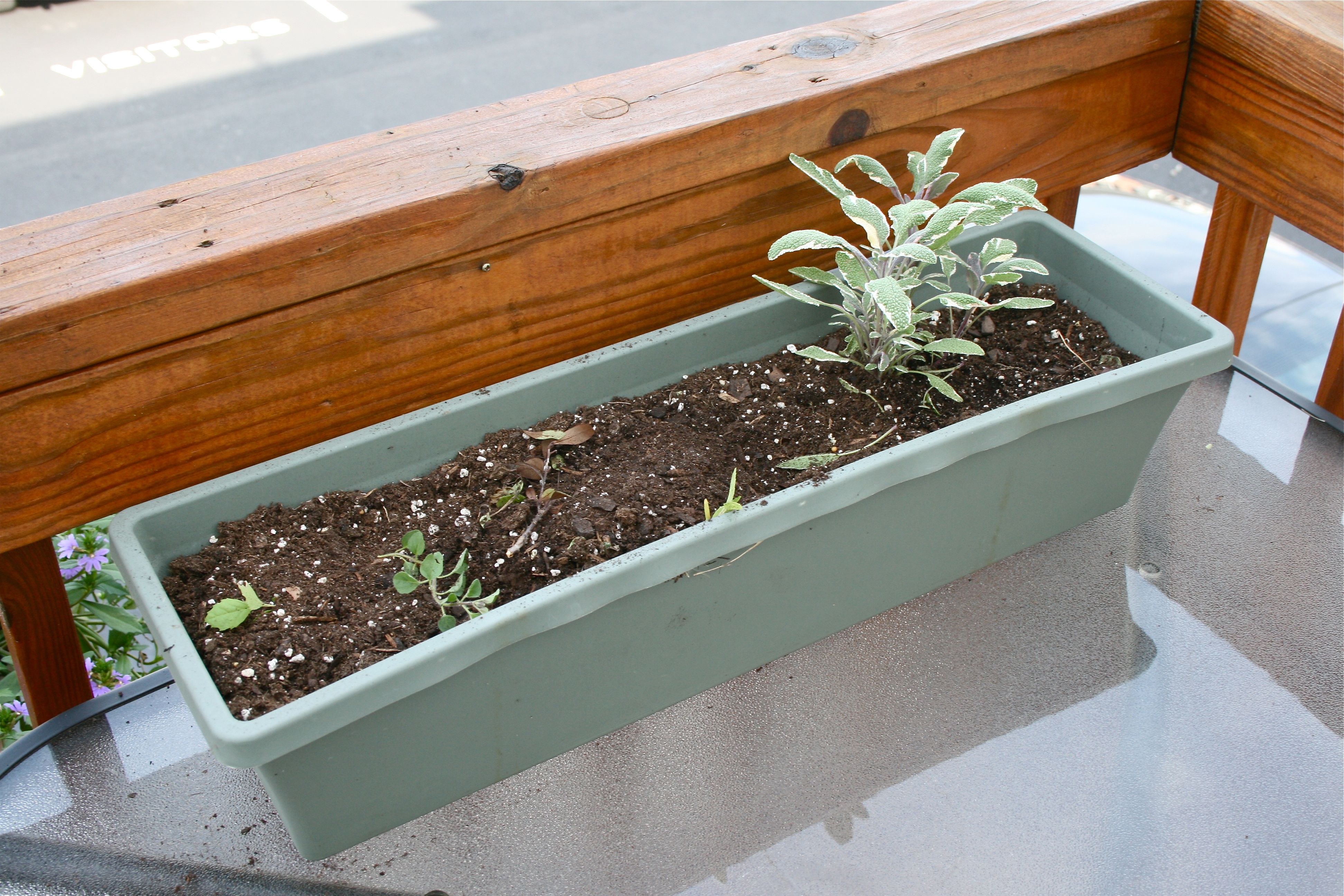 The thyme got its very own pot: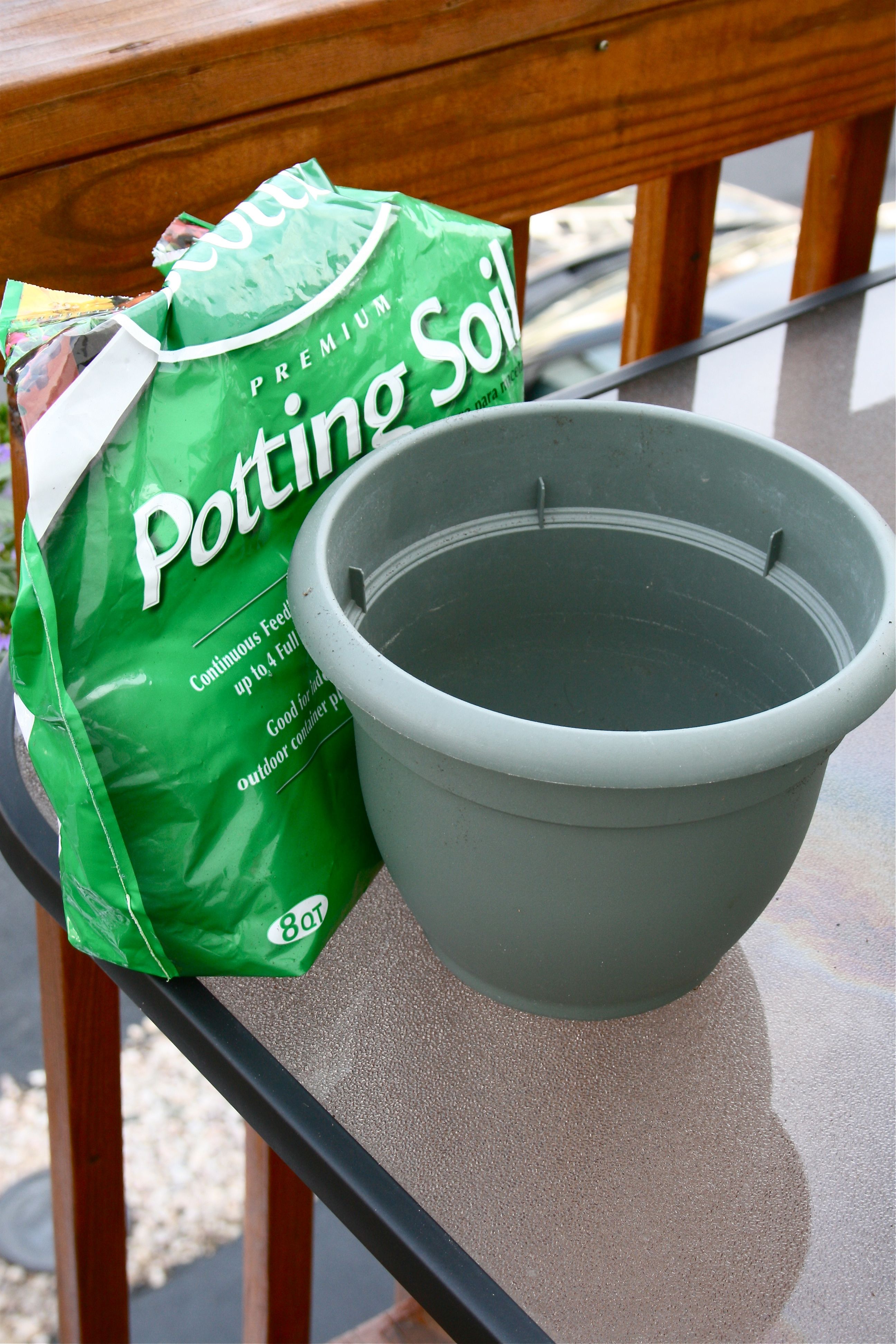 Here it is all planted, looking lush and beautiful…Can't wait to cook with it soon!!!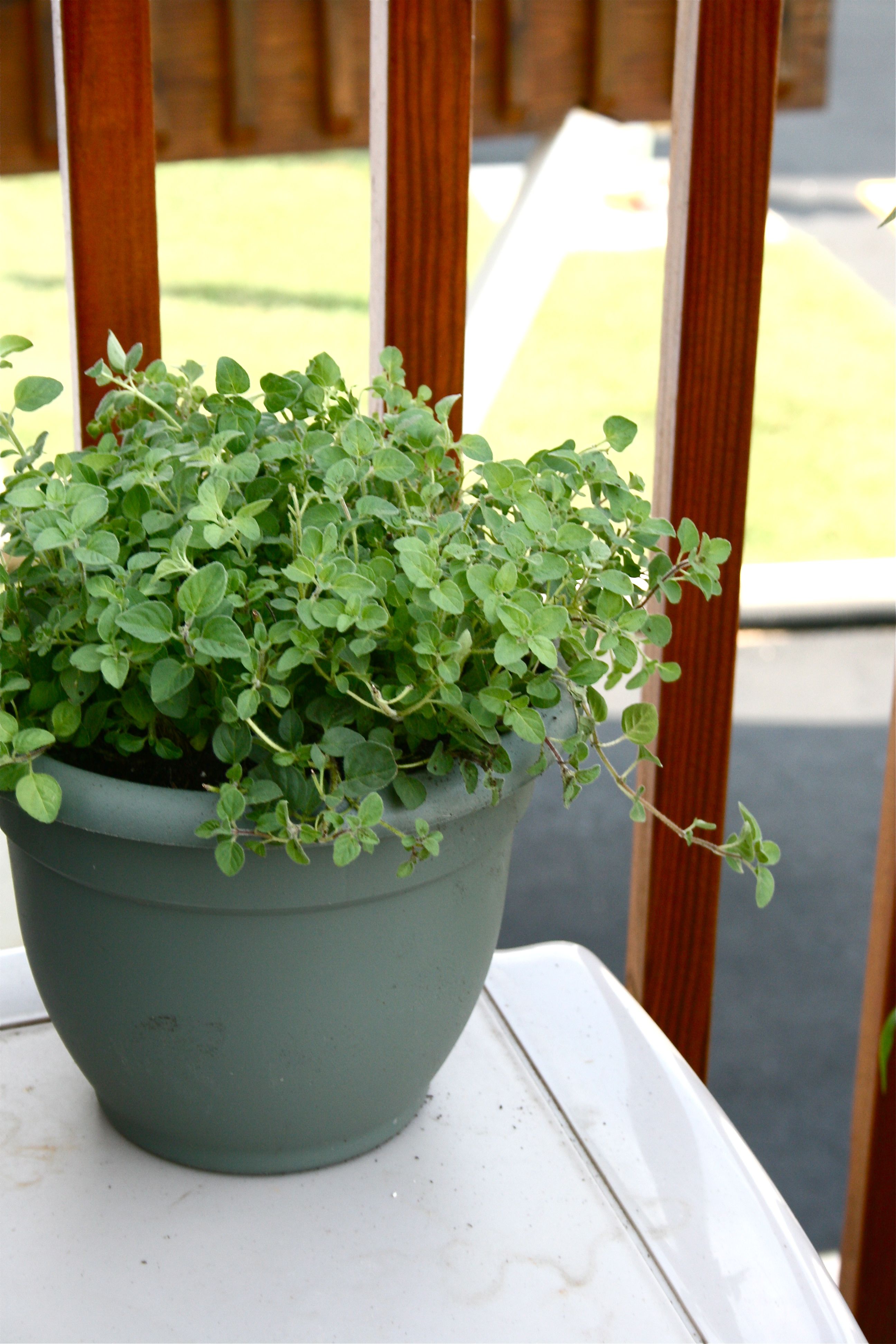 Here's a wide shot of our little "back yard oasis" – No, it's not a real yard, but we really do love it and use it all the time for a lazy bit of fresh air in the evenings. We are looking forward to spreading out in a detached home sometime in the future, but for now, we are making the most of our small space and not really feeling like we're missing out on much! We just keep reminding ourselves that we don't have to mow a lawn ::happy sigh::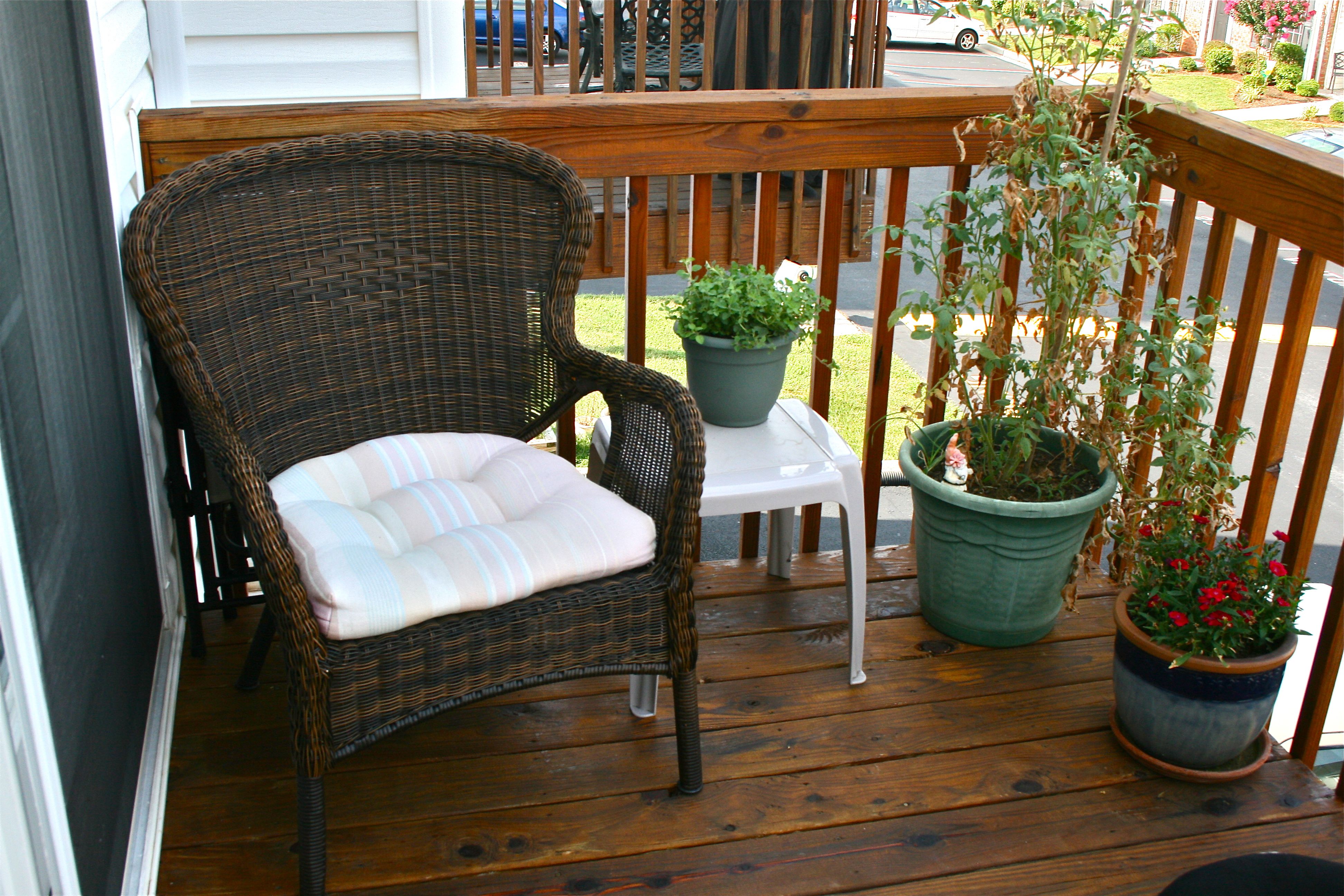 How have you guys made the most of the summer season? Or, better yet, how have you made the most of your small space? Which do you like best – Summer or fall? Or maybe winter or spring? Tell us why! We'd love to hear from you!!