Happy Monday to everyone! Hope you had a great weekend 🙂
I wanted to welcome you back to the blogging week with a little something different today…After brainstorming this past weekend trying to figure out which Pinterest project to work on, I finally decided to try out a pin from my "Yummm" board. As I'm sure you can gather, these are all the D-E-L-I-C-I-O-U-S things I see people pinning – I've seen recipes for casseroles, seasonal holiday dessert ideas, even drink ideas! Oh how I love Pinterest…For my first foray into Pinterest recipes I chose a sandwich: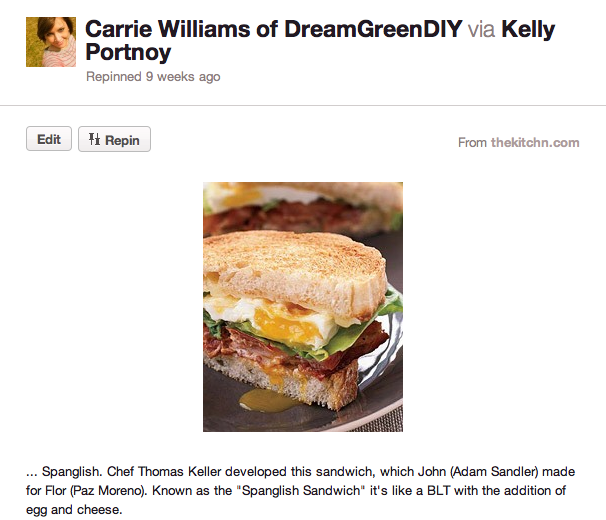 Source: The Kitchen
Obviously this isn't just ANY sandwich.
Have you all seen the movie Spanglish? It's an Adam Sandler movie from 2004, one of his more serious roles – Very good family movie. A must-see for sure 🙂 Sandler plays a chef in the movie and, one night, decides to make this incredible sandwich. You should check out the quick feature below – It gives a play-by-play of the thought behind the sandwich and you can see it all come together in real-time:
Here's MY version of the Spanglish Sandwich…
Ingredients:
package of bacon
shredded cheddar cheese
eggs
loaf of your favorite artisan bread
tomato
lettuce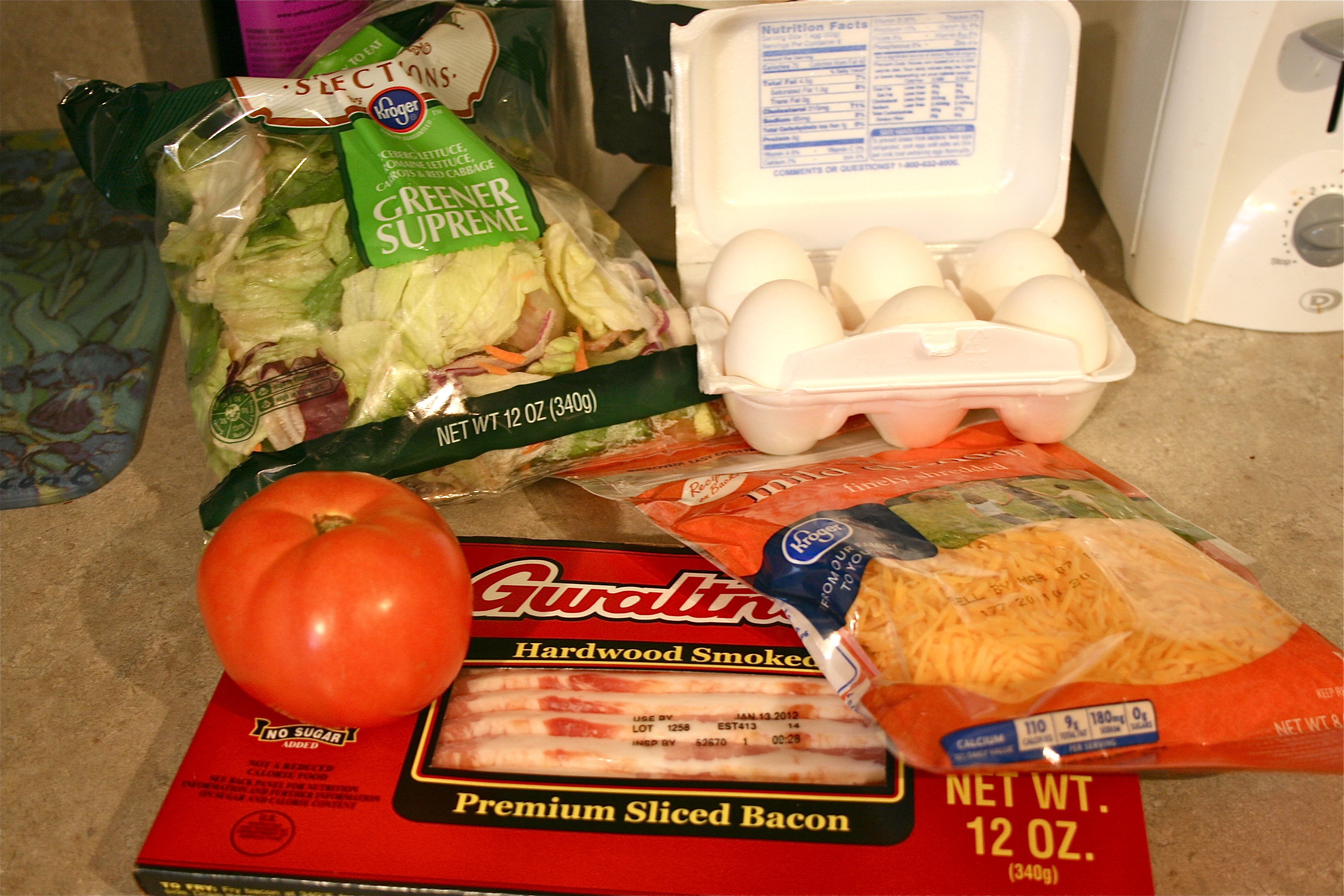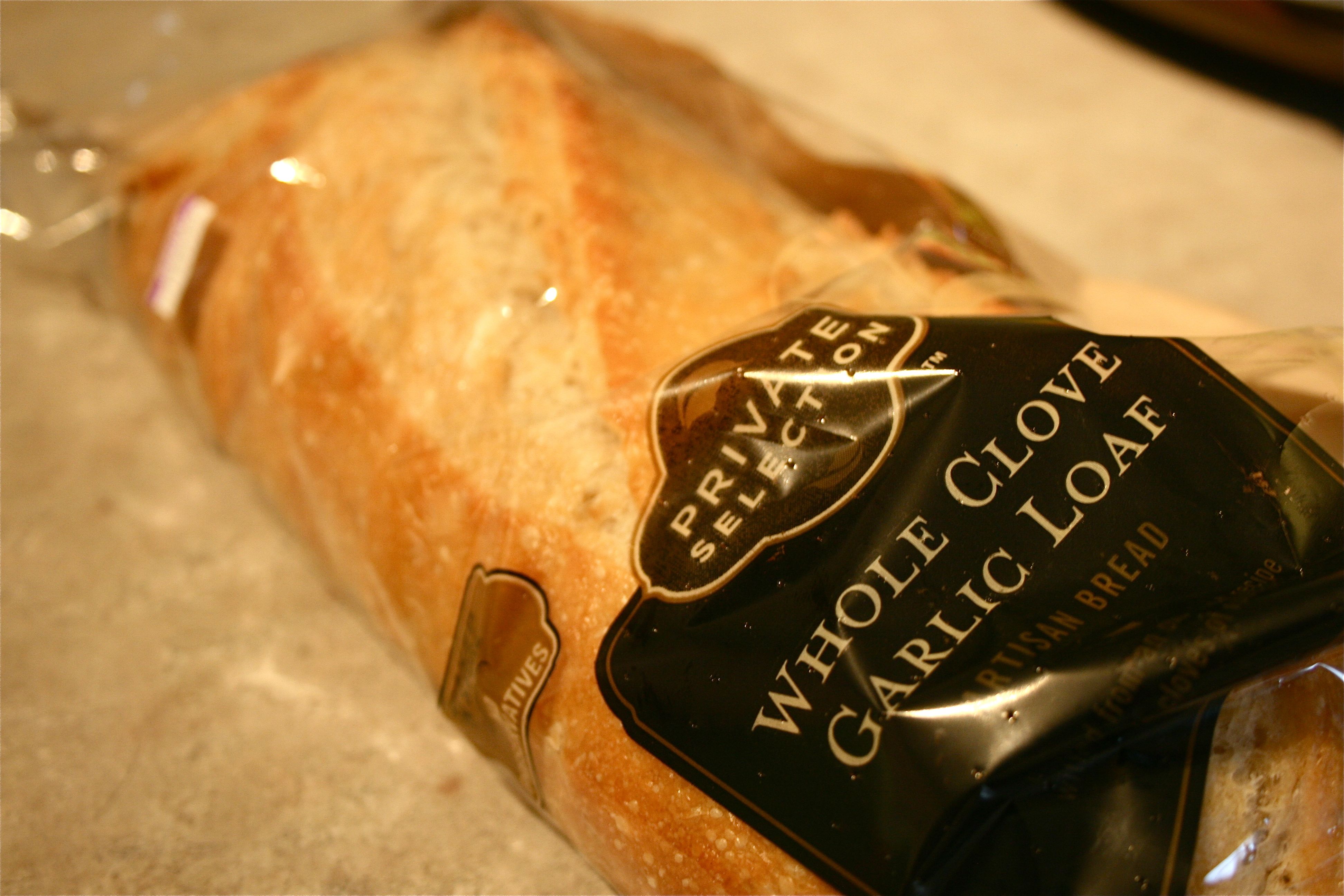 We also took out our panini grill for this recipe – They don't use it in the movie (instead, they just broil the slice of bread with the cheese on it), but we love any excuse to use our panini grill. It works REALLY well and seems to add a little something special to a sandwich.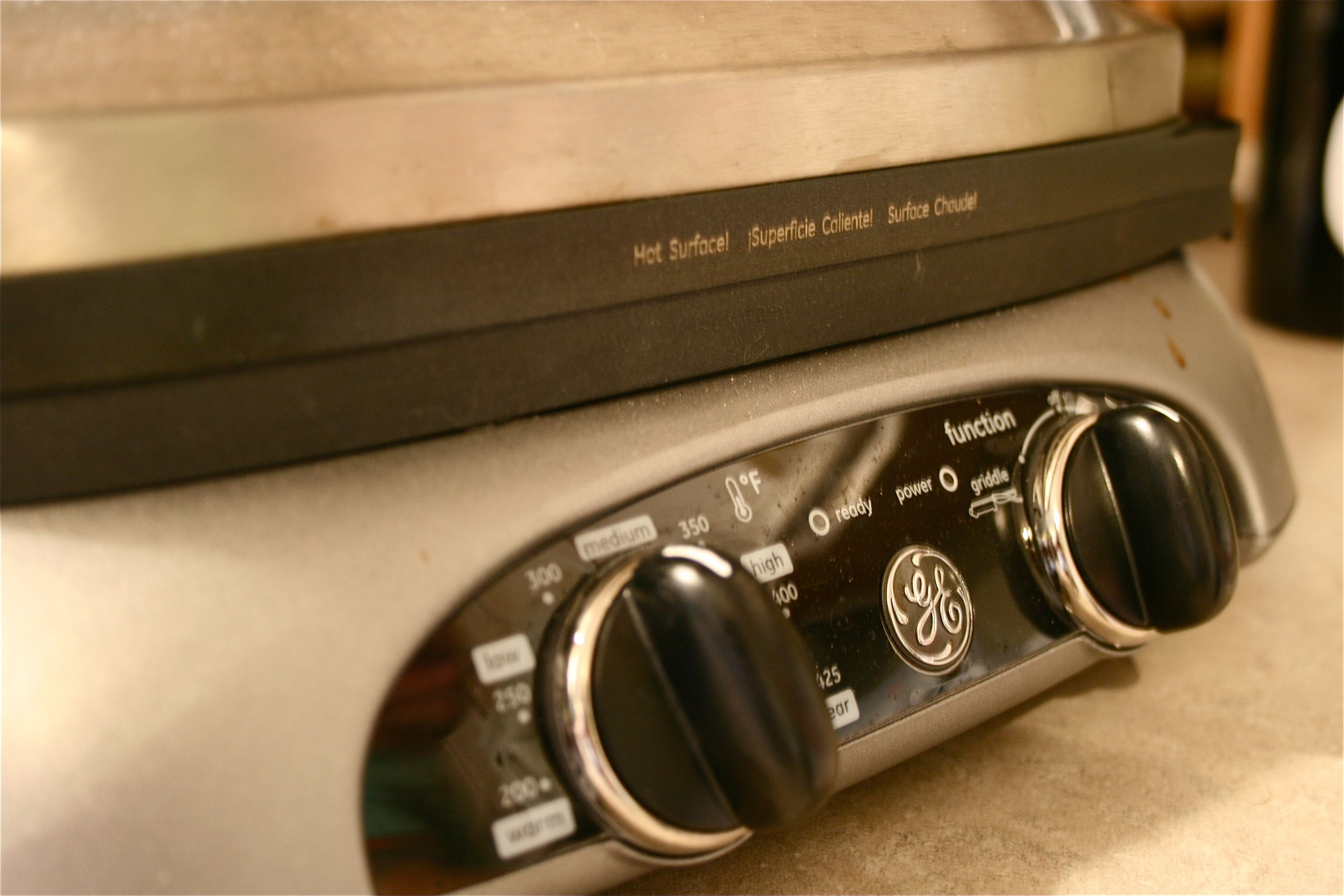 Time to get the bacon and eggs all fixed up!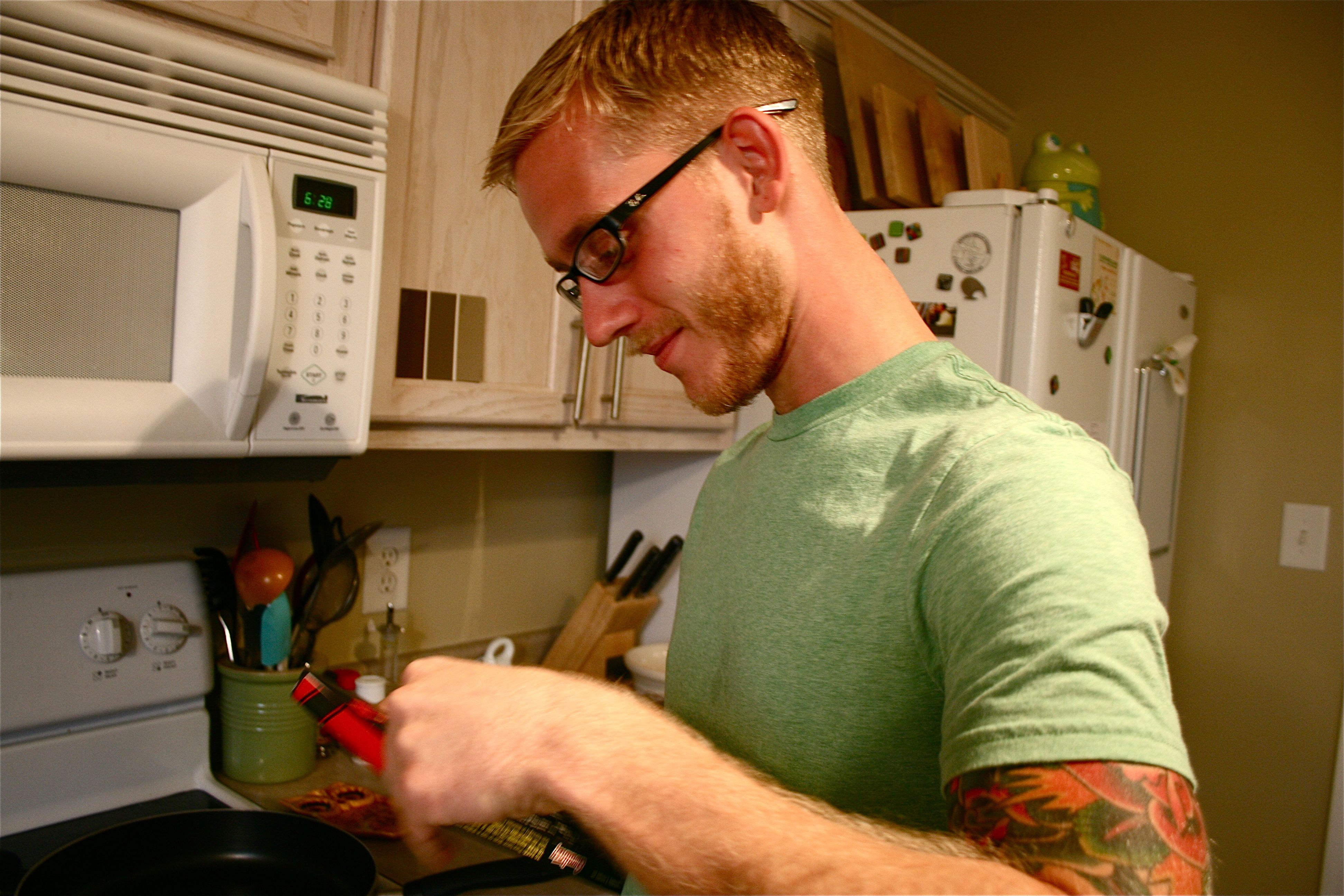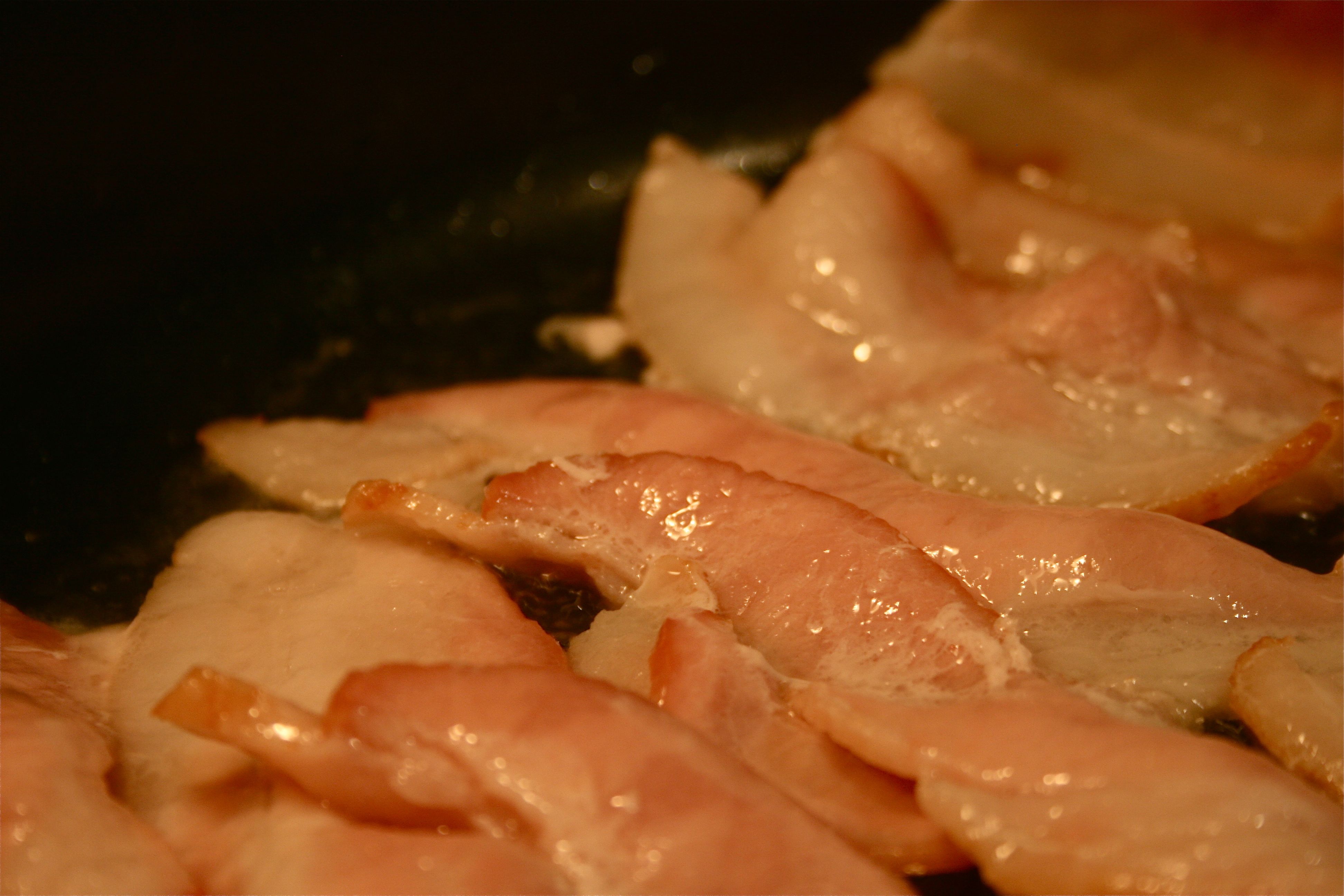 We made fried eggs for our sandwiches but ended up breaking the yolk ahead of time in the pan – While the real Spanglish Sandwich has unbroken yolks until you bite into the sandwich, I thought it might be a little too messy. In the end though, I wish I had left it unbroken because the egg was a bit dry. Live and learn!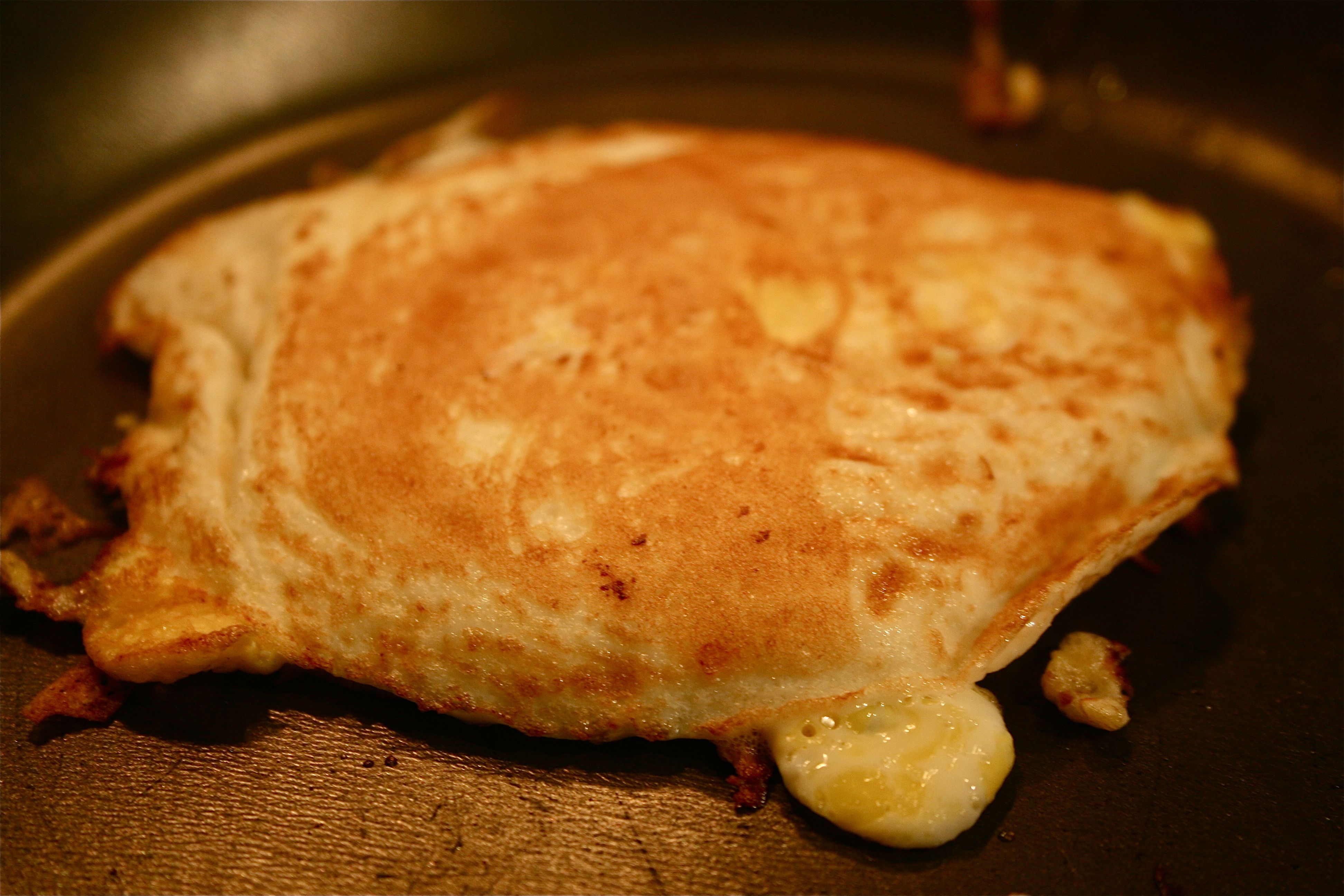 Bacon's done!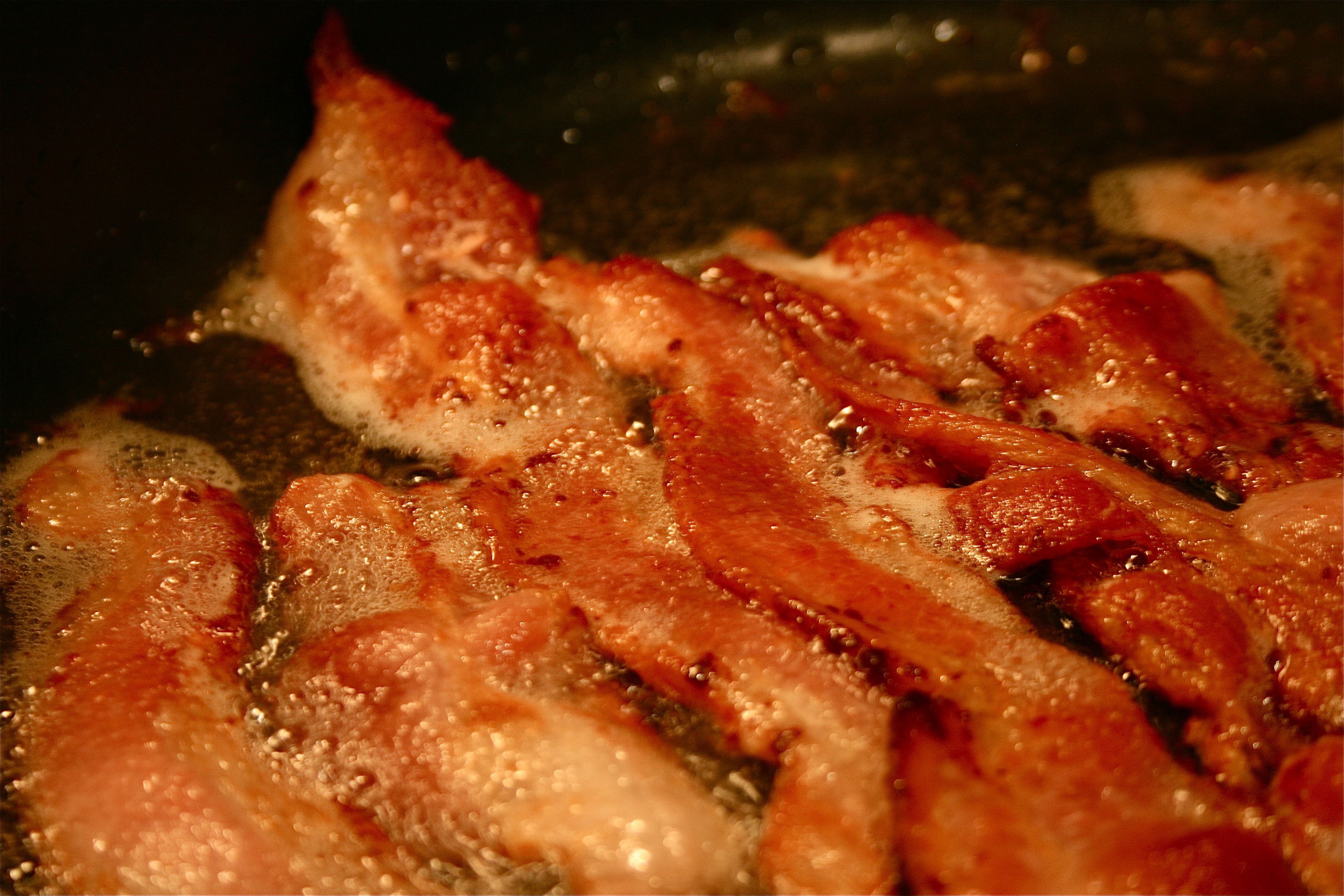 The next step is to layer everything on the sliced bread: tomato, cheese, egg, bacon. We left the lettuce off until after the grilling so that it didn't wilt in the heat. Here are the sandwiches pre-grilling: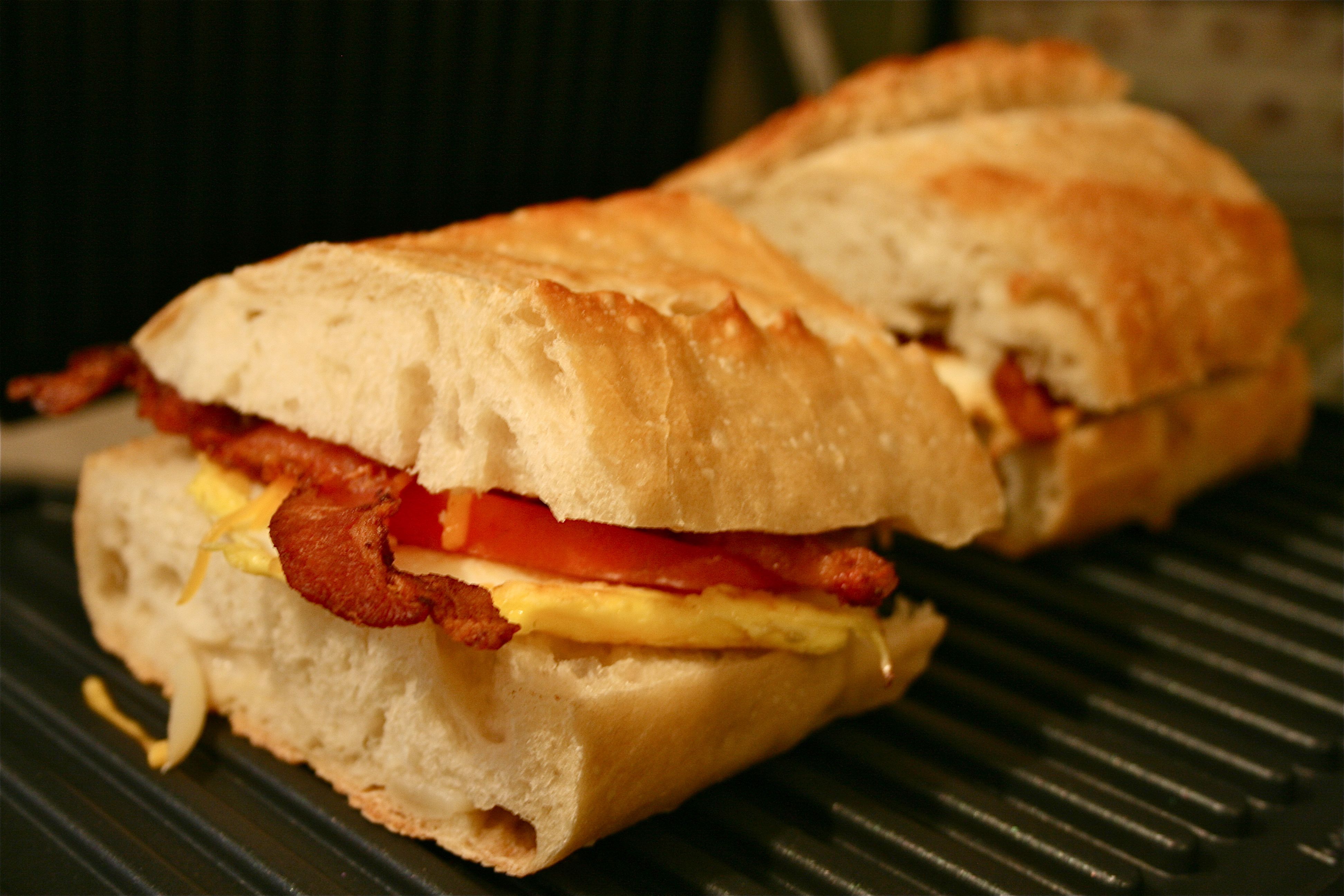 And now all pressed and gooey/toasty…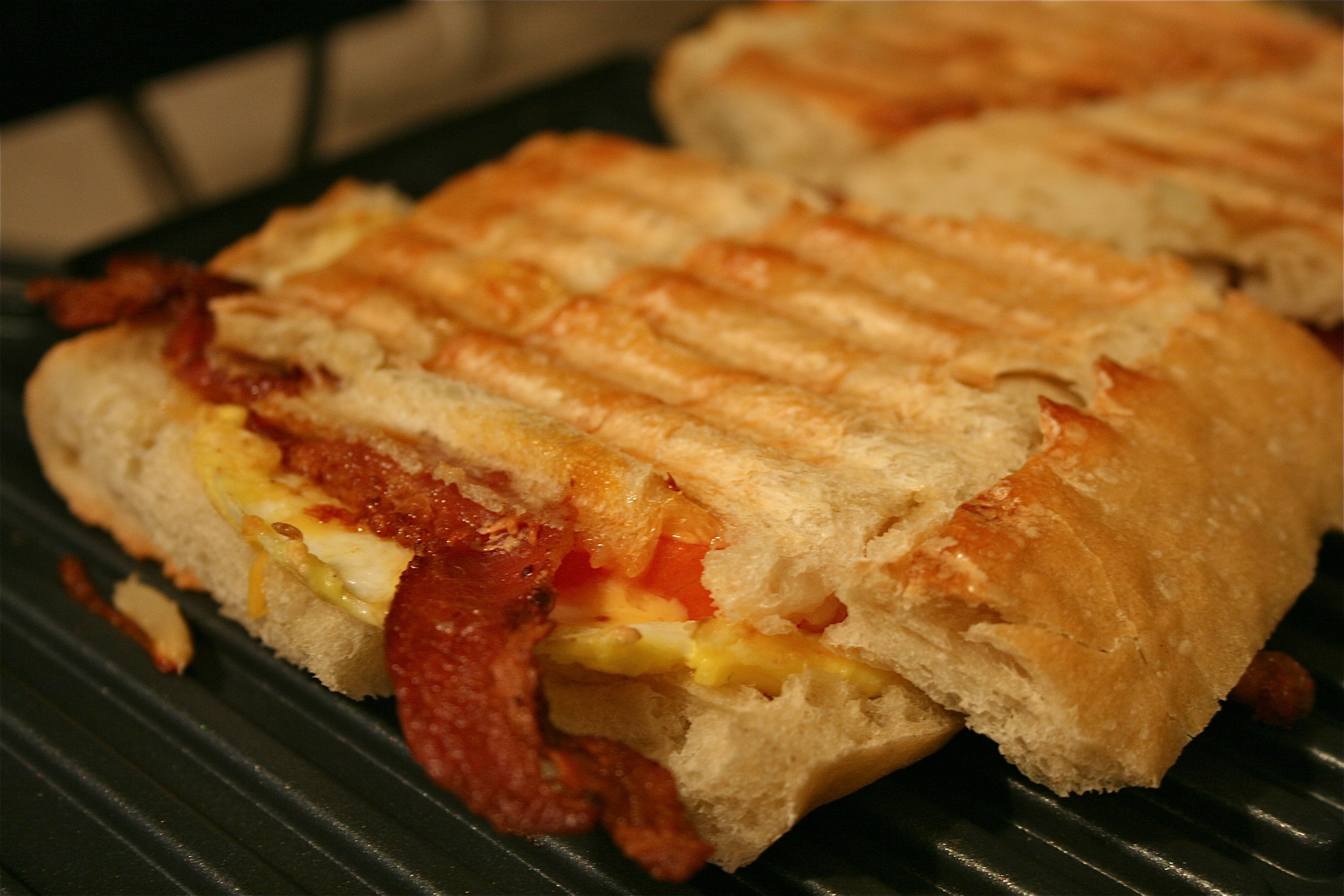 The sandwiches were soooooooo delicious…A really nice combination of salty and sweet between the bacon and tomato, and the pressed artisan bread had the perfect crunch to it. Like I said, the egg was a bit dry since I broke the yolk ahead of time, so whenever we try this again I'll definitely let the yolk break when we bite into the sandwich for the first time.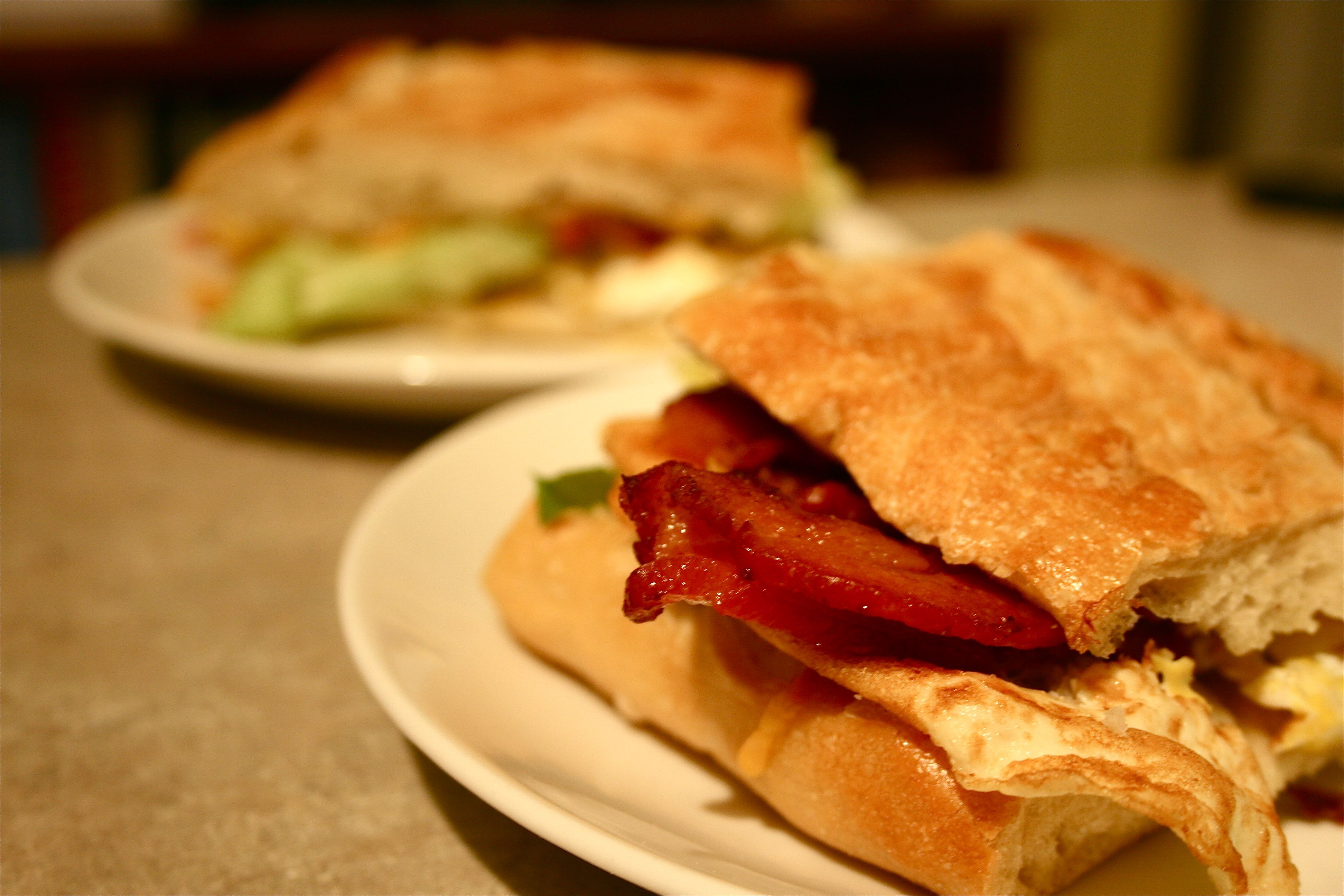 Another successful Pinterest project…
Have a great day!