I've got another electronics review for you today! I am the proud new owner of a Fujifilm Instax 210 camera – For those of you not familiar, this is the modern-day version of a Polaroid camera. It spits out instant photos, all with that delightful characteristic white frame and vintage flair in the colors.
This purchase was made possible with Amazon points I had saved up from my credit card and also through the generous donation of a $50 gift card from "One Project Closer" when our bathroom redo was featured on their blog. I knew that I wanted to use this money for something useful around the house or for a project – The camera was my way of combining both goals. I'll be able to document the house with unique photos from the Instax, and I'm also brainstorming a fun project with more artsy Instax photos.
I ended up going with this listing since it was a bundle deal, including 100 exposures of the special Instax film. It came to $146.80, which is a pretty great price, but I was able to knock it down to about $70 with the gift card and credit points. Not too bad!
You can imagine my giddiness when this box arrived at the door: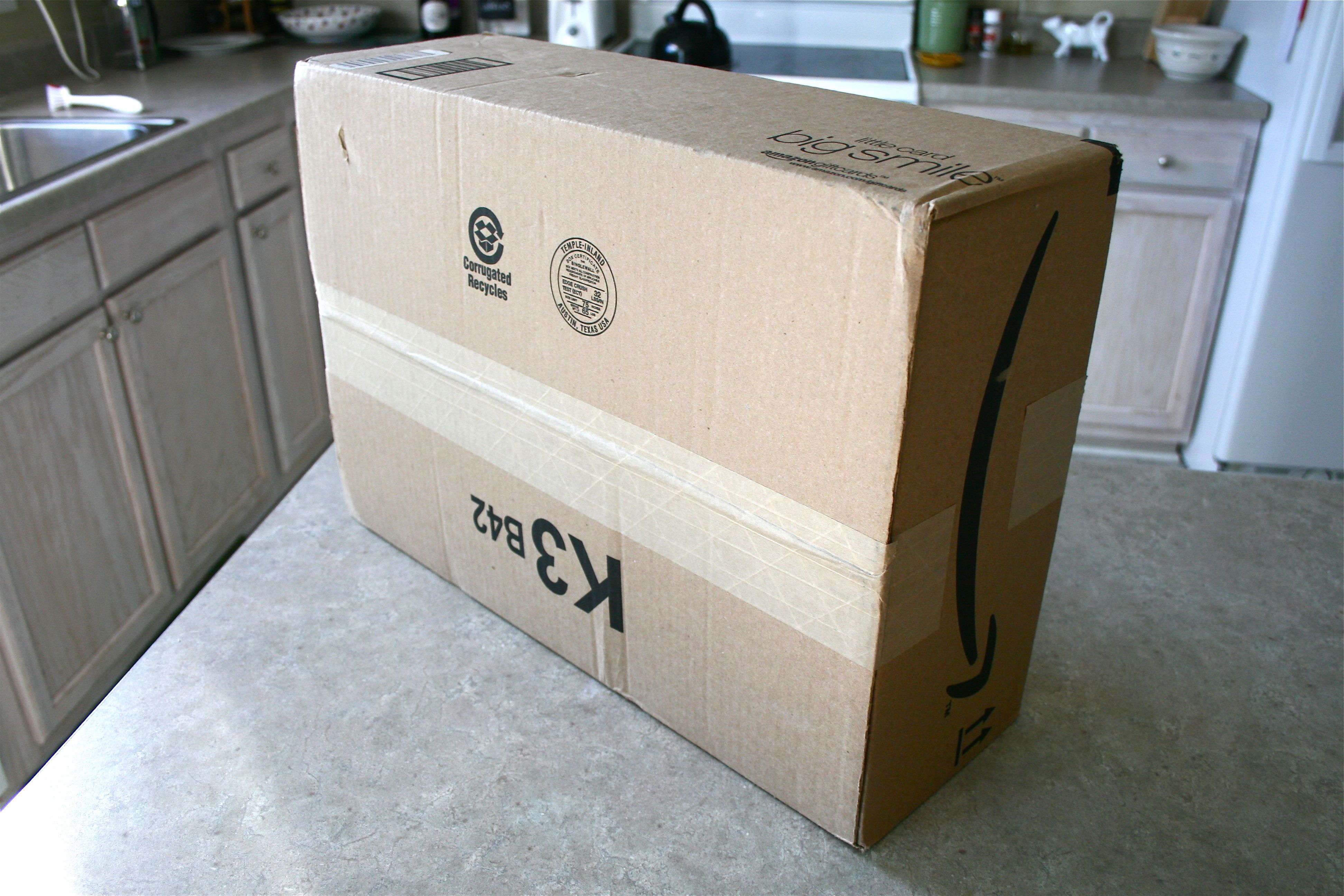 I gleefully sliced through the tape!!! Only to find another taped box…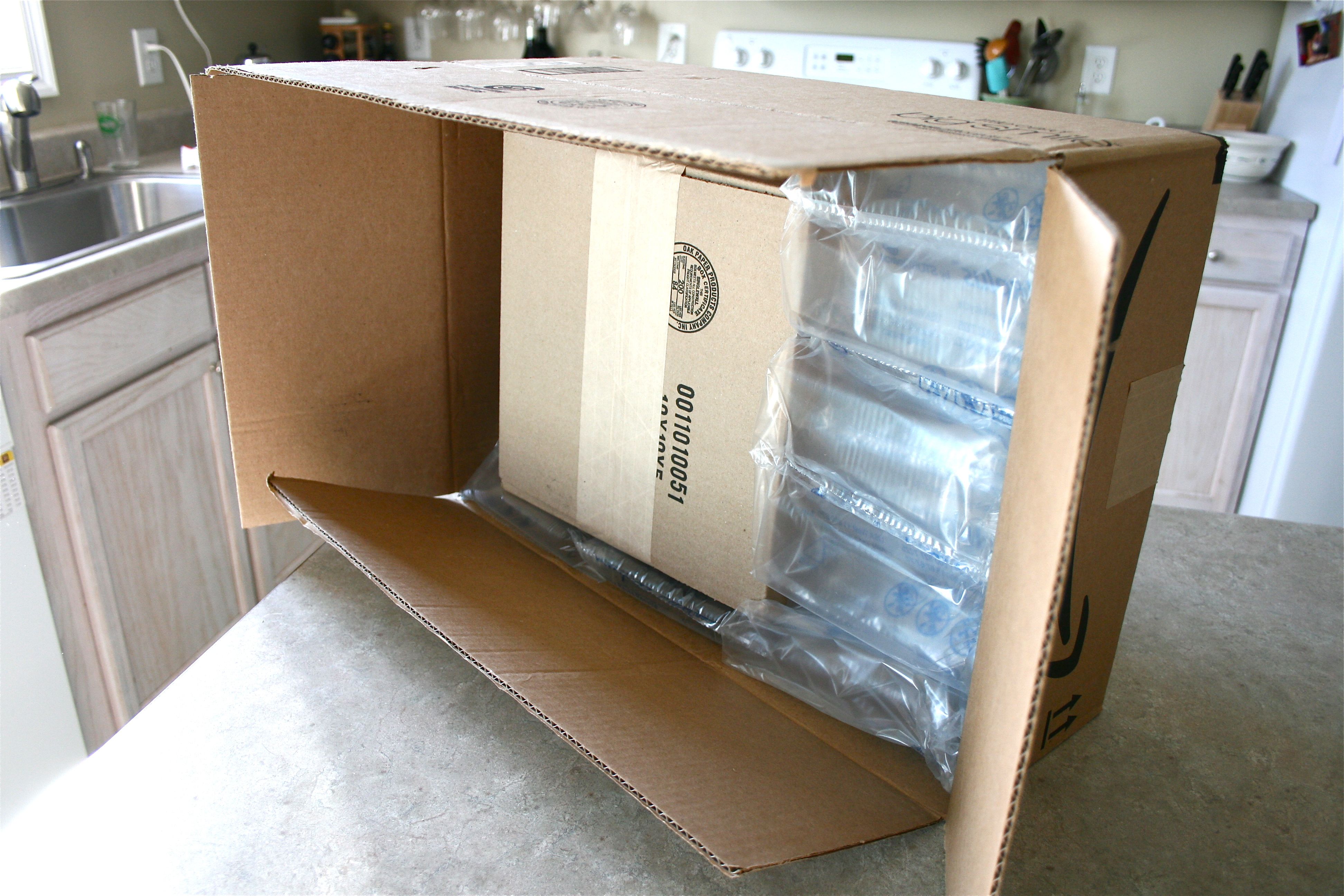 Ten seconds later, we were in business. Is there anything better than seeing your latest big purchase all shiny and new in its box???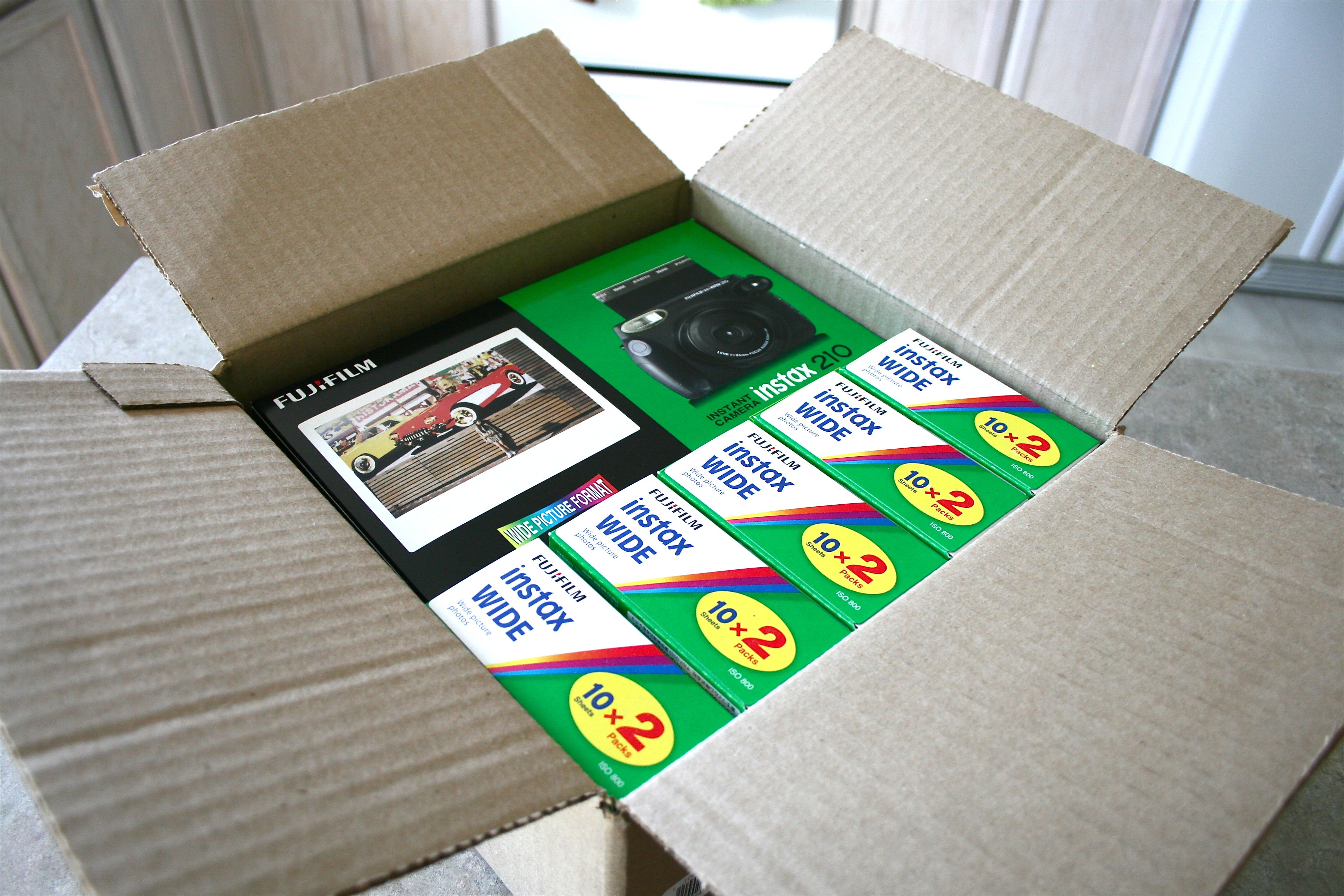 Once I finally got the camera out of the box, I had to sit back for a moment and visually digest it all. Maybe the photo below doesn't give my reaction justice…Scroll down.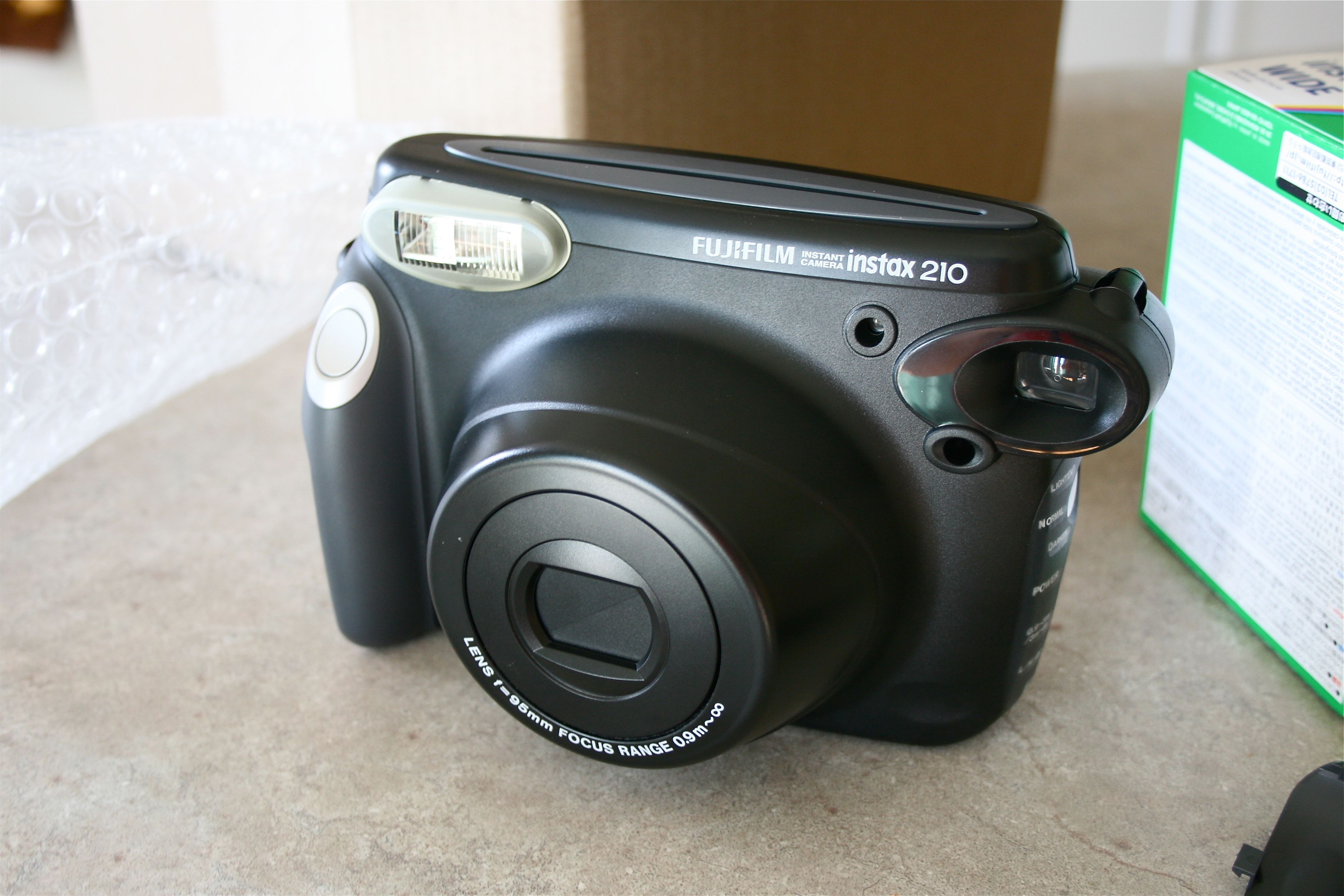 Now with something to compare it to (i.e. my standard tiny, thin digital point-and-shoot) can you see what threw me for a loop?
IT'S HUGE!!!!!!!!!!!!!!!!!!!!!!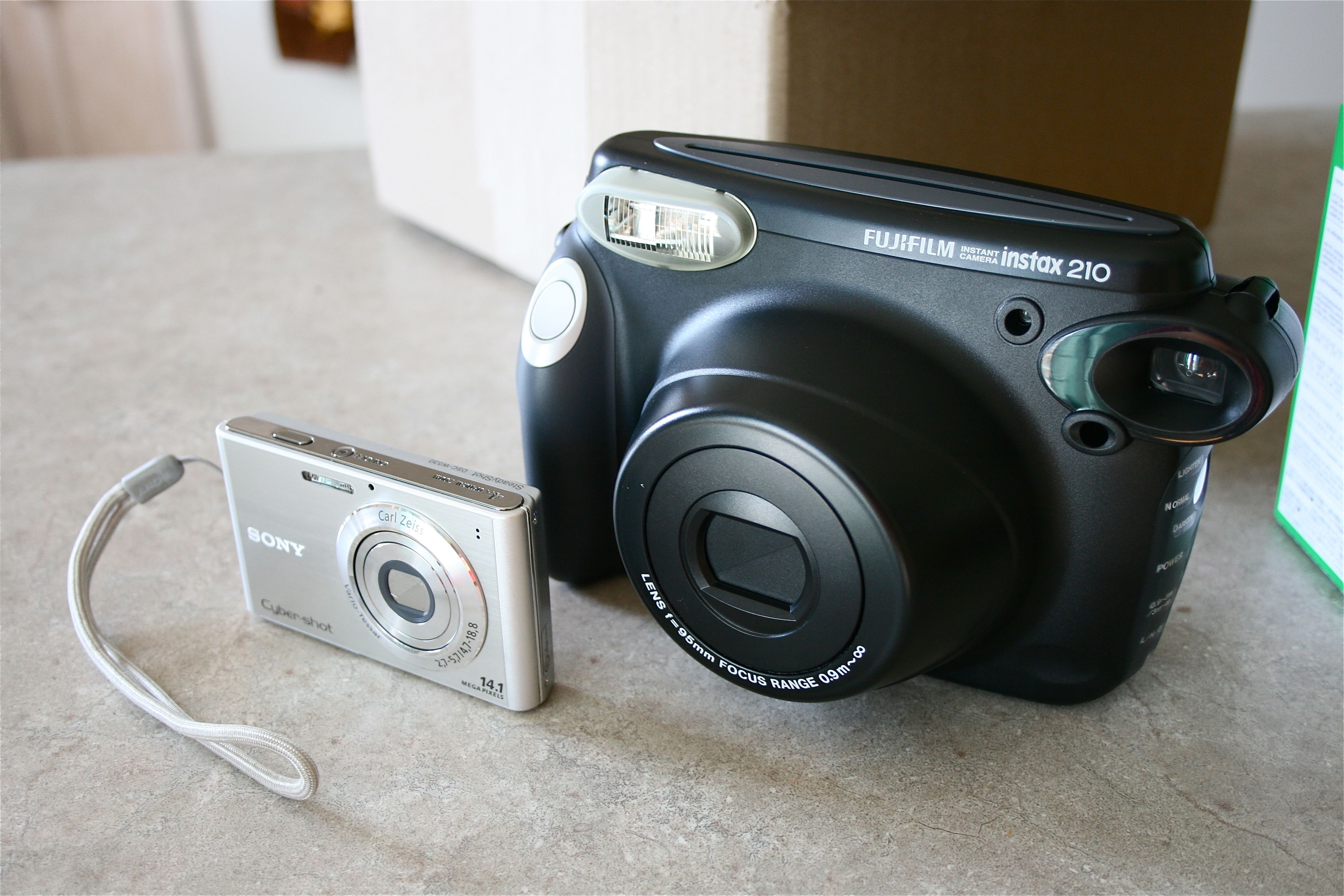 It instantly took me back to when I was about 10 years old and got my very own first camera. It was black like my new Instax and pretty much the same size (although I wonder if it was even a bit thinner way back in the 90's now that I think of it). Like me, if you ever decide to purchase one of these cameras, you'll get over the behemoth size in no time. Especially when you start to take pictures – Which is exactly what I did in a matter of moments after opening the box. Here's the film specs from the package, in case you're curious: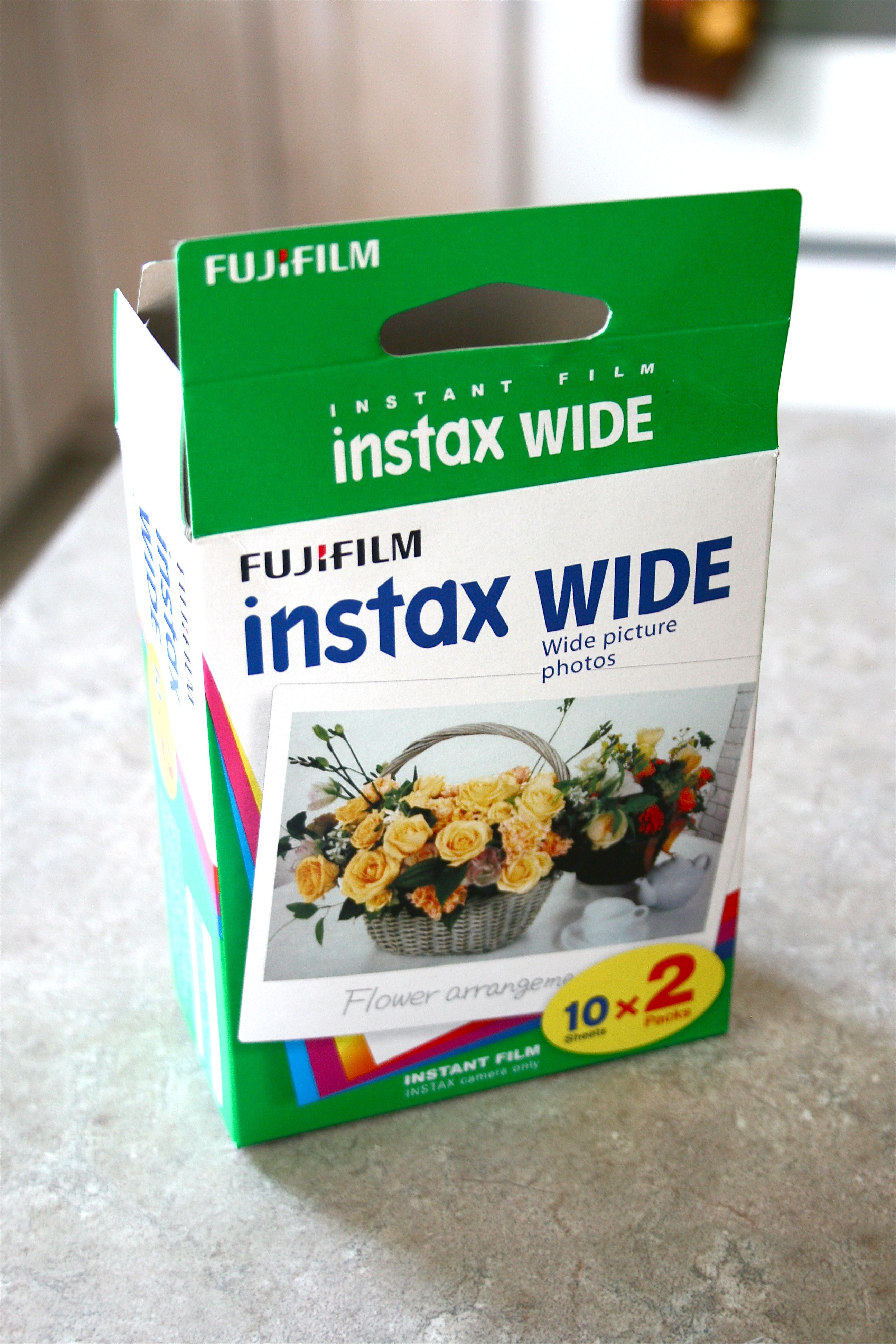 And the film package, complete with handy little drawings and instructions: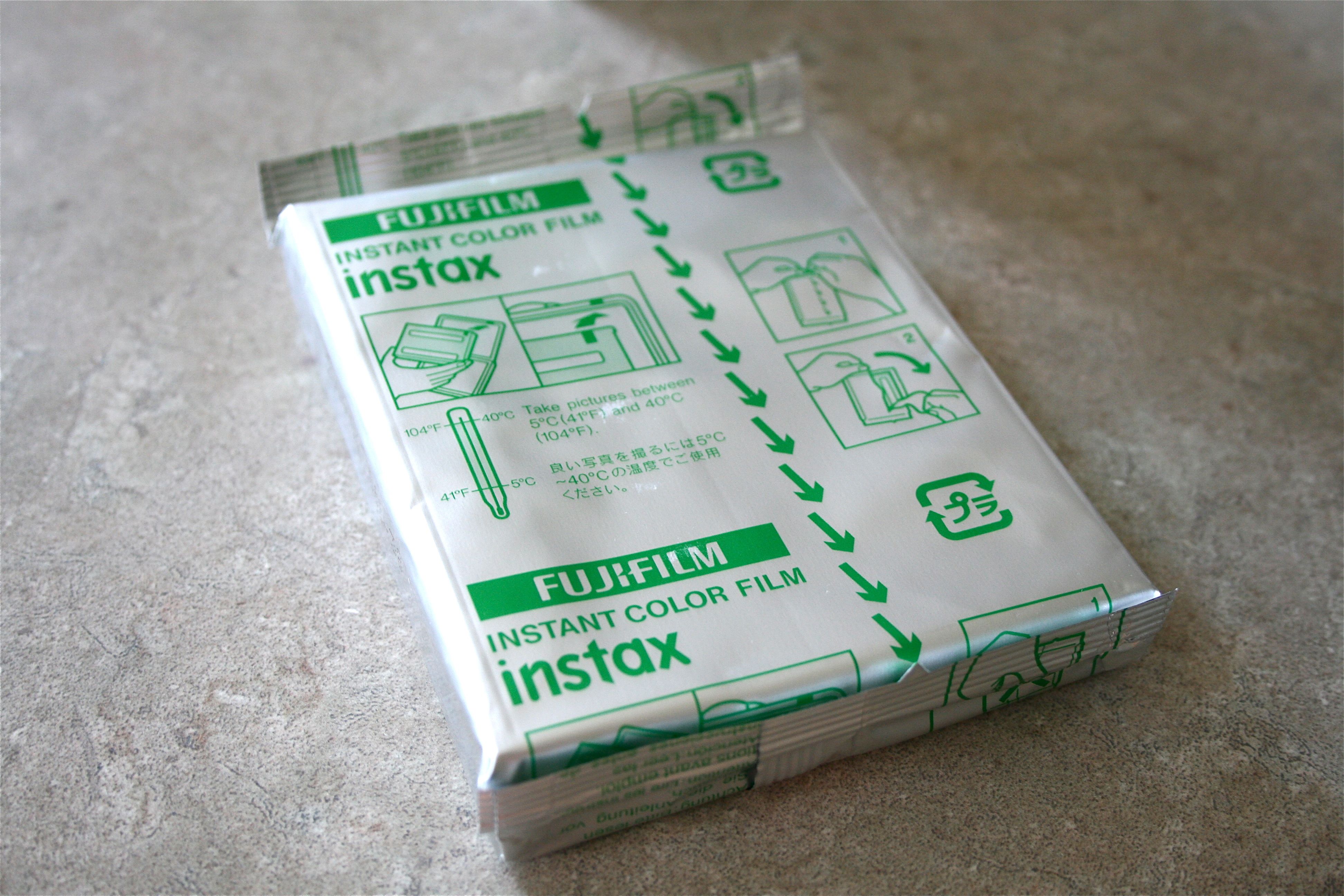 I was SOOOOO excited to take my first photo. You can probably tell from the photo below, which is literally me taking a picture of my new camera with its VERY FIRST exposure sticking out of the top!!! I gingerly removed the brand new photo from the slot on top of the camera and laid it on the counter…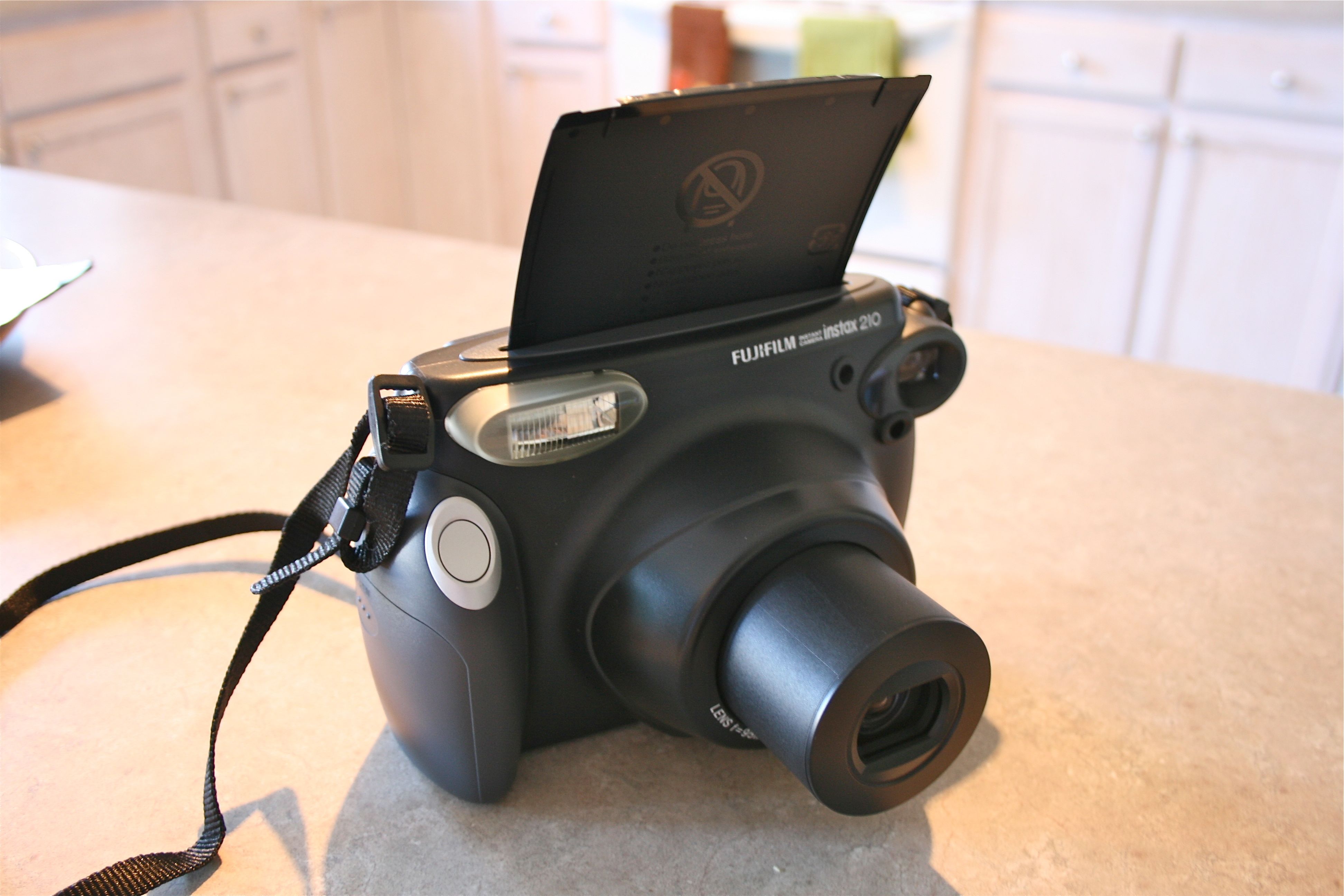 …then I stared at it for about 30 seconds in confusion. This doesn't look like my vision of beautiful vintage-looking Polaroid-like photos!!!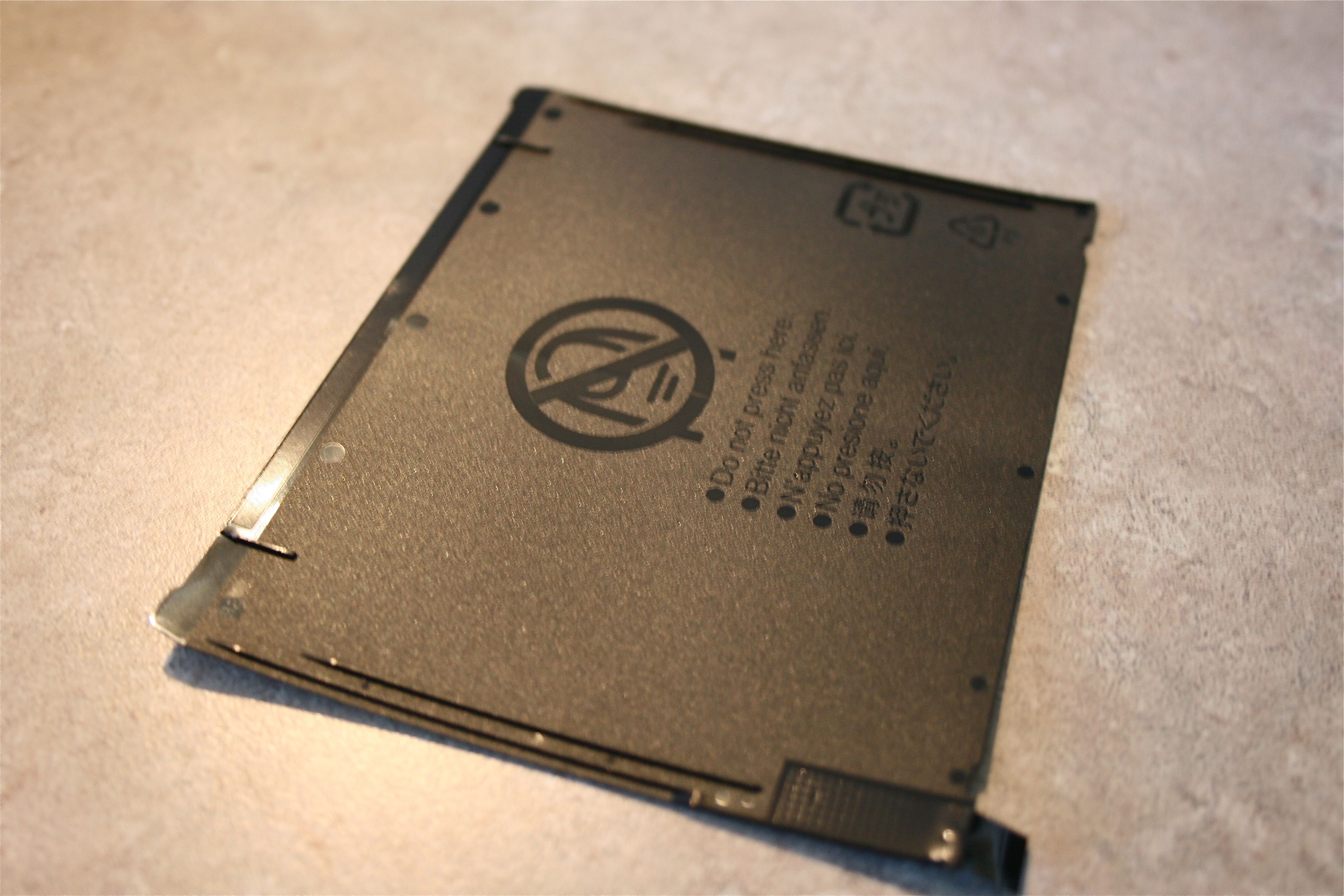 Then I realized that I was looking at what must be the cover on the film – Not a photo at all. Just a piece of plastic. Deep breath later, I went back to get my shot again and was delighted to see a glossy picture roll out of the top of the camera.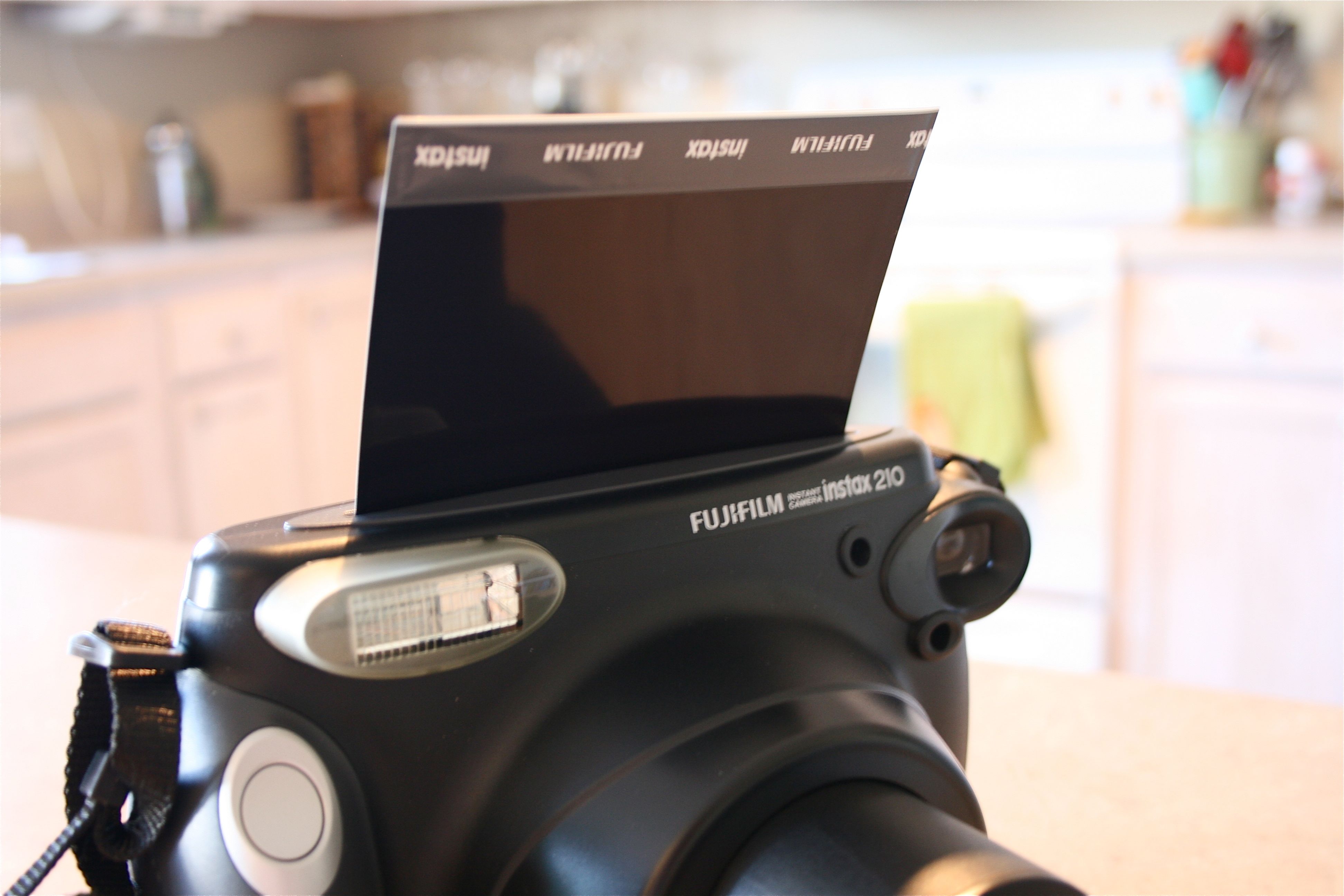 It was definitely kind of neat to watch the image slowly come to life in color. SO neat in fact, that I took incremental photos of the picture until it was all in 🙂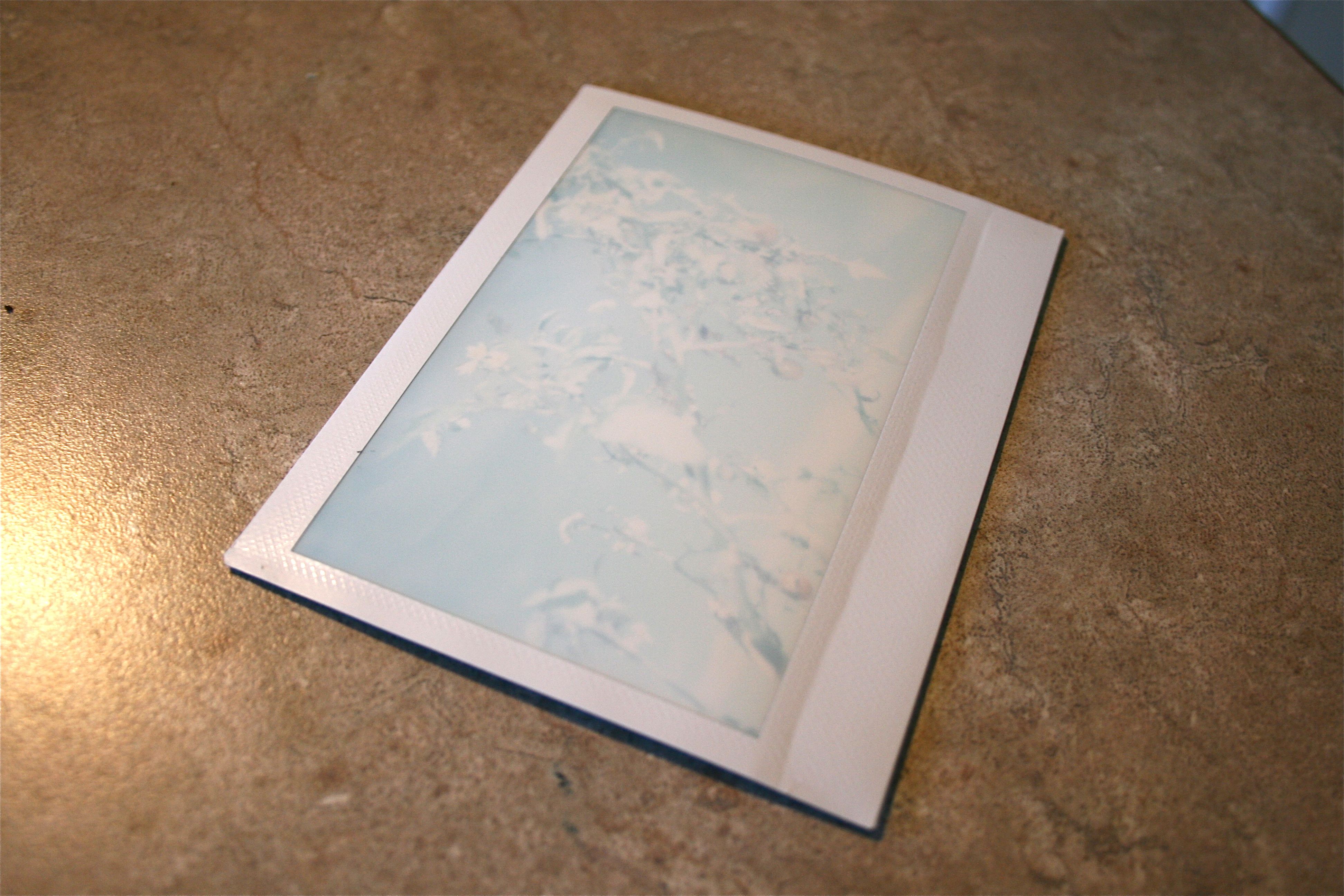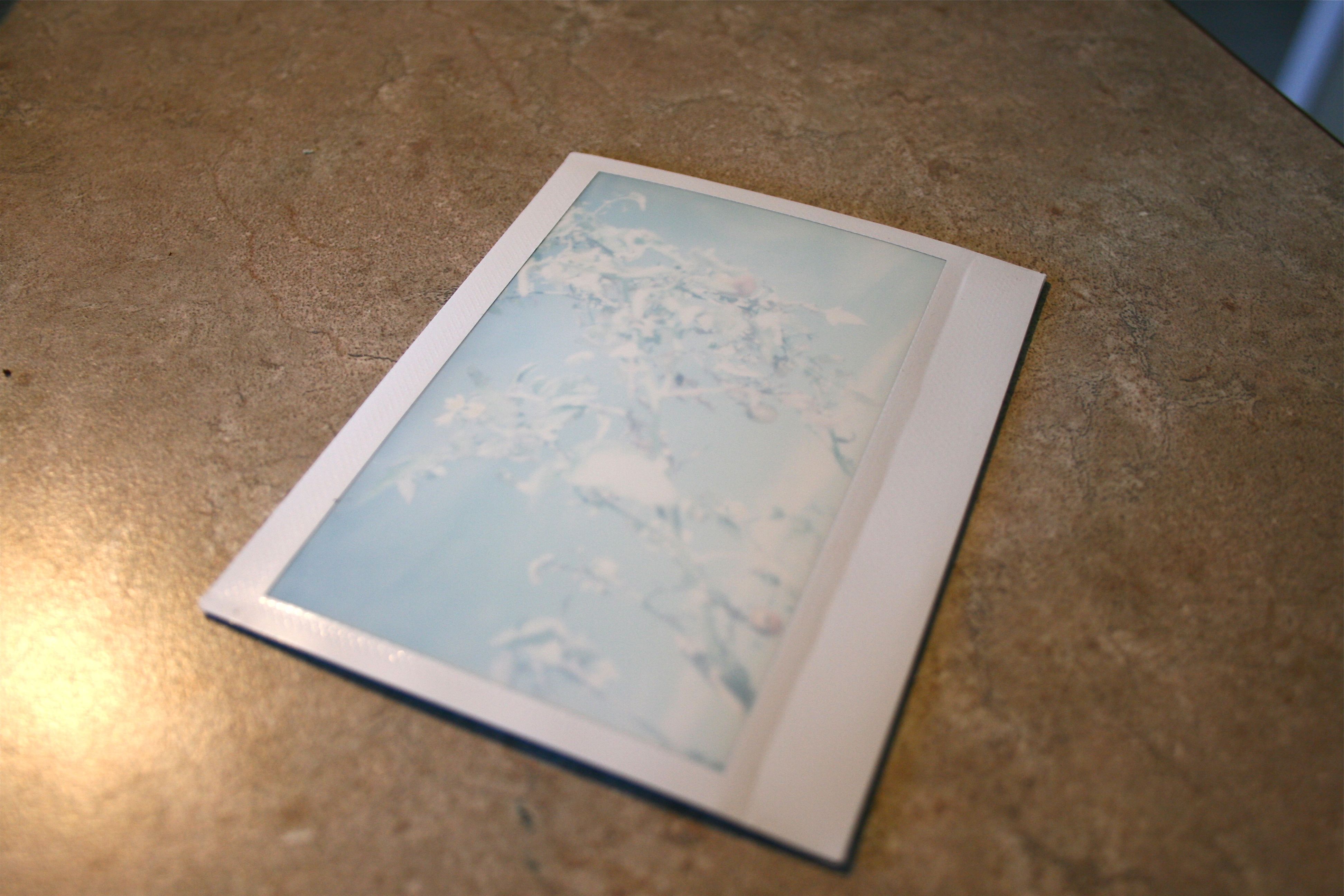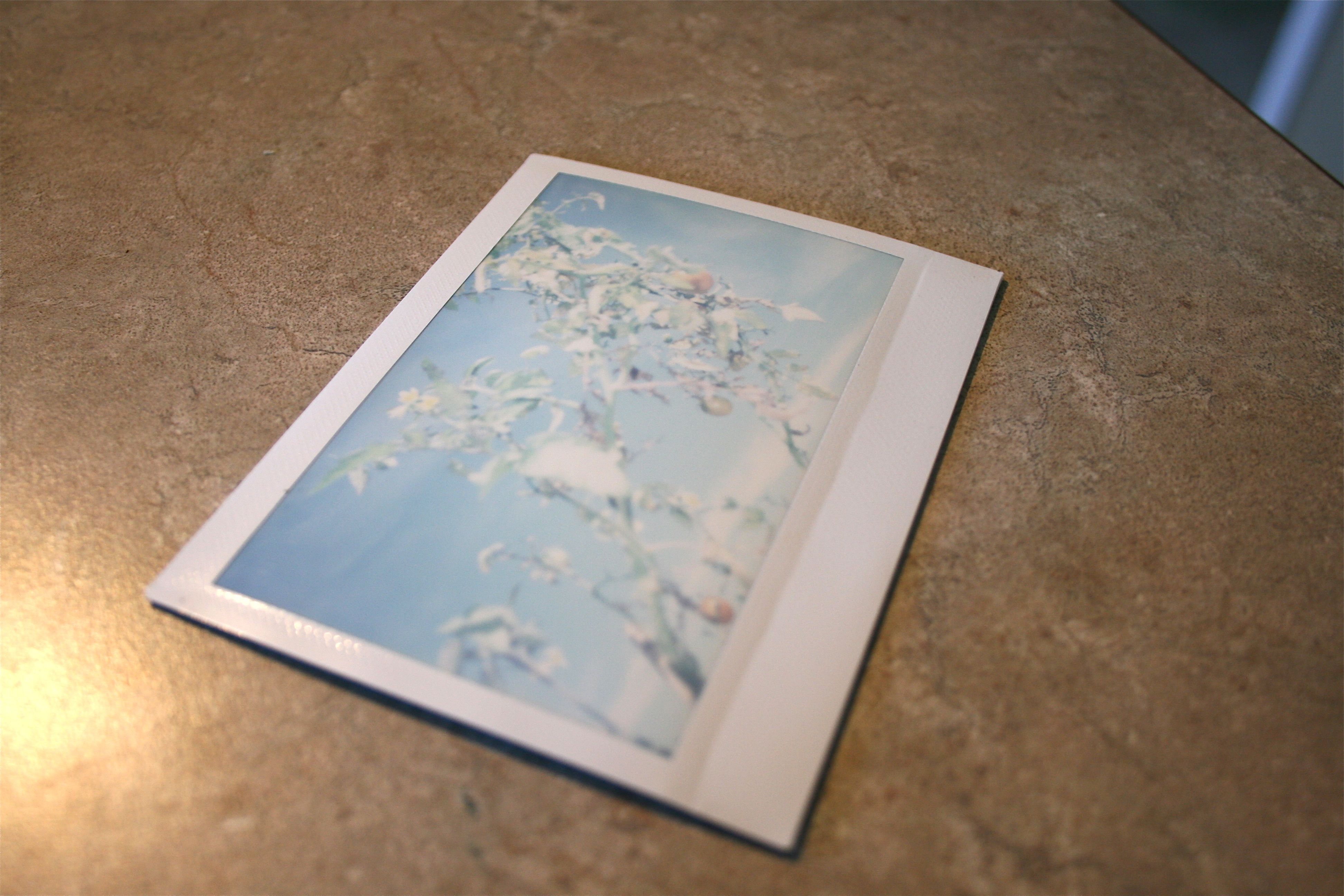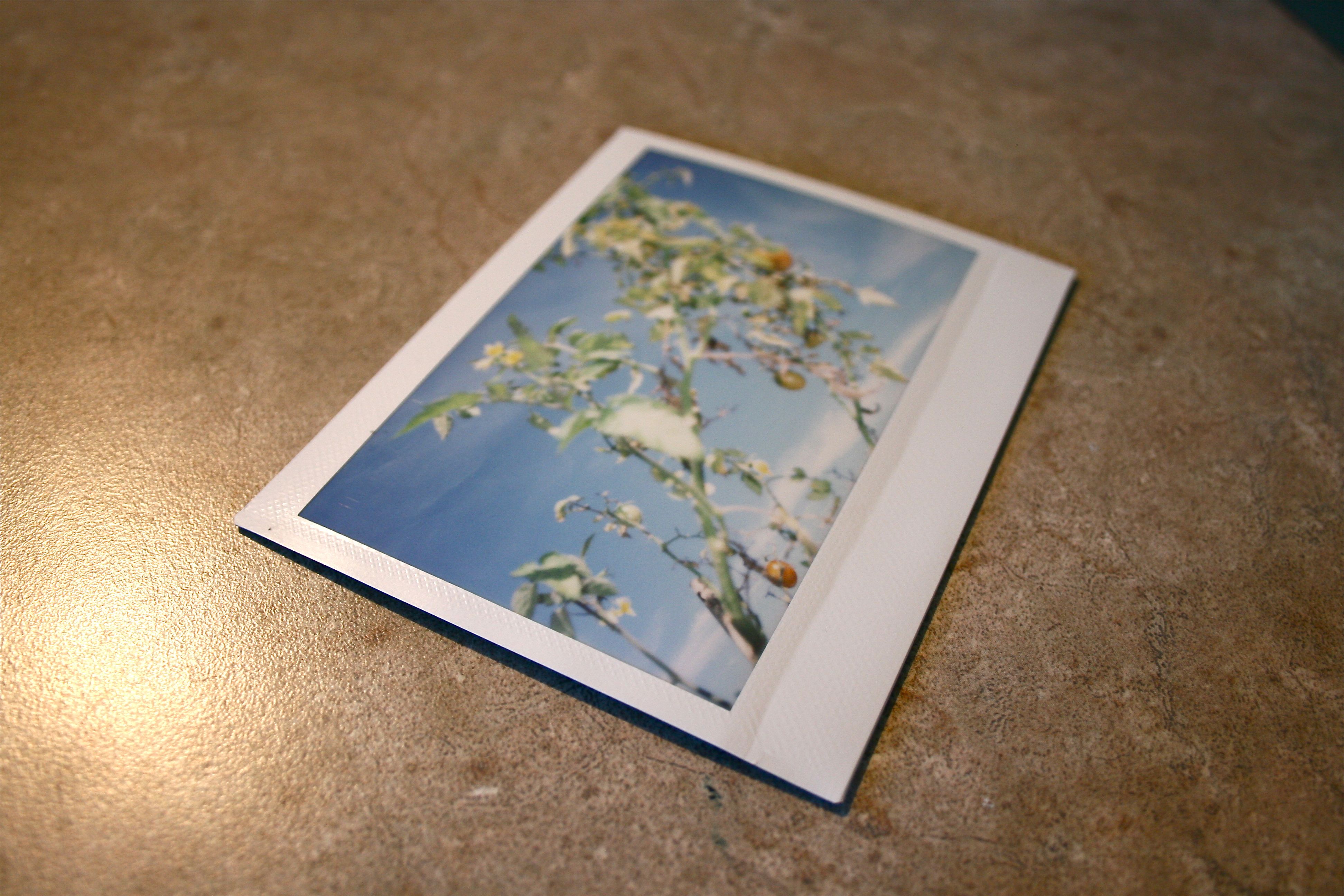 All done! And yes, I took a picture of our tomato plant with the sky in the background. Believe it or not, this was pretty much the only good photo from the first batch of five that I took that afternoon…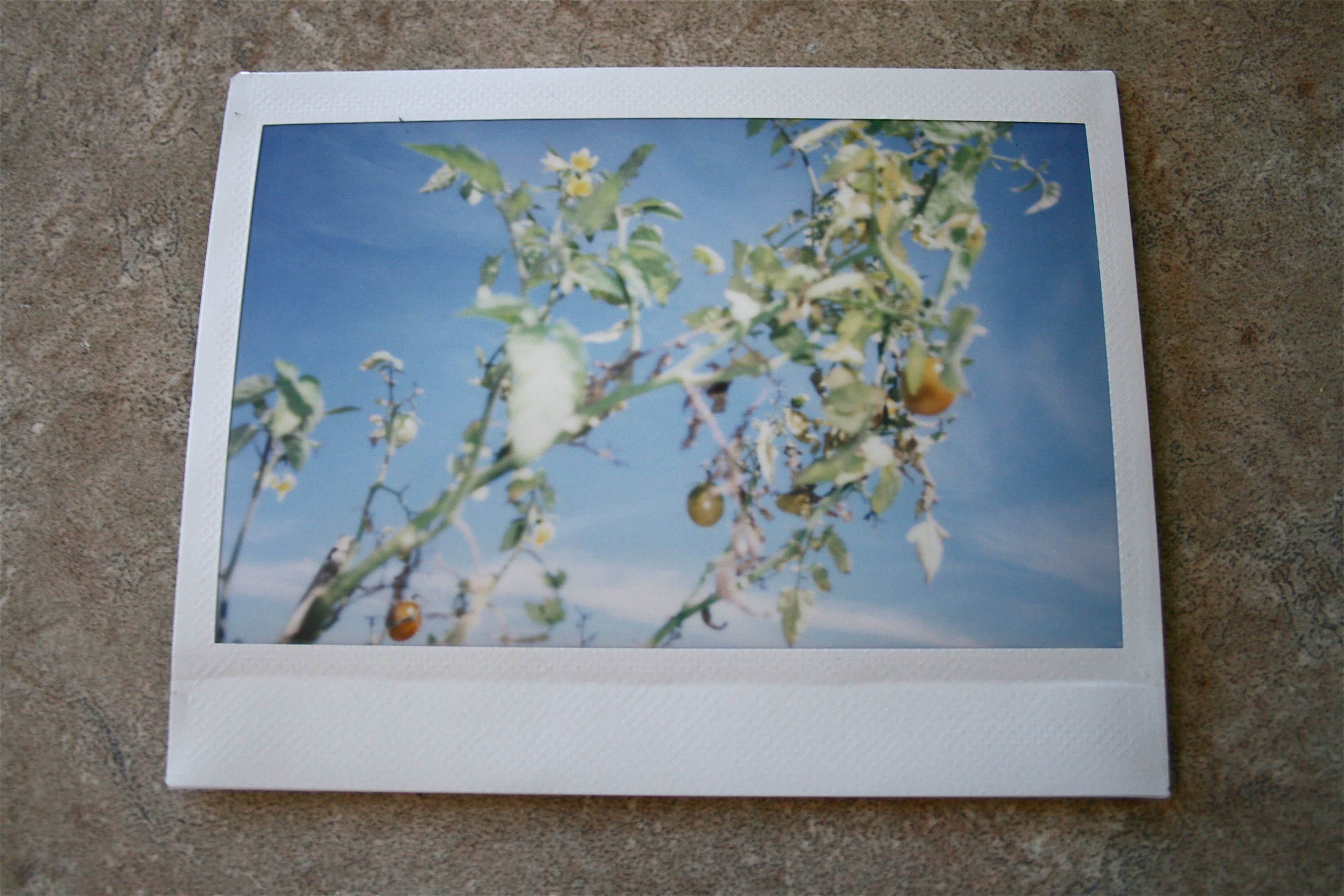 Here's one of our plate wall: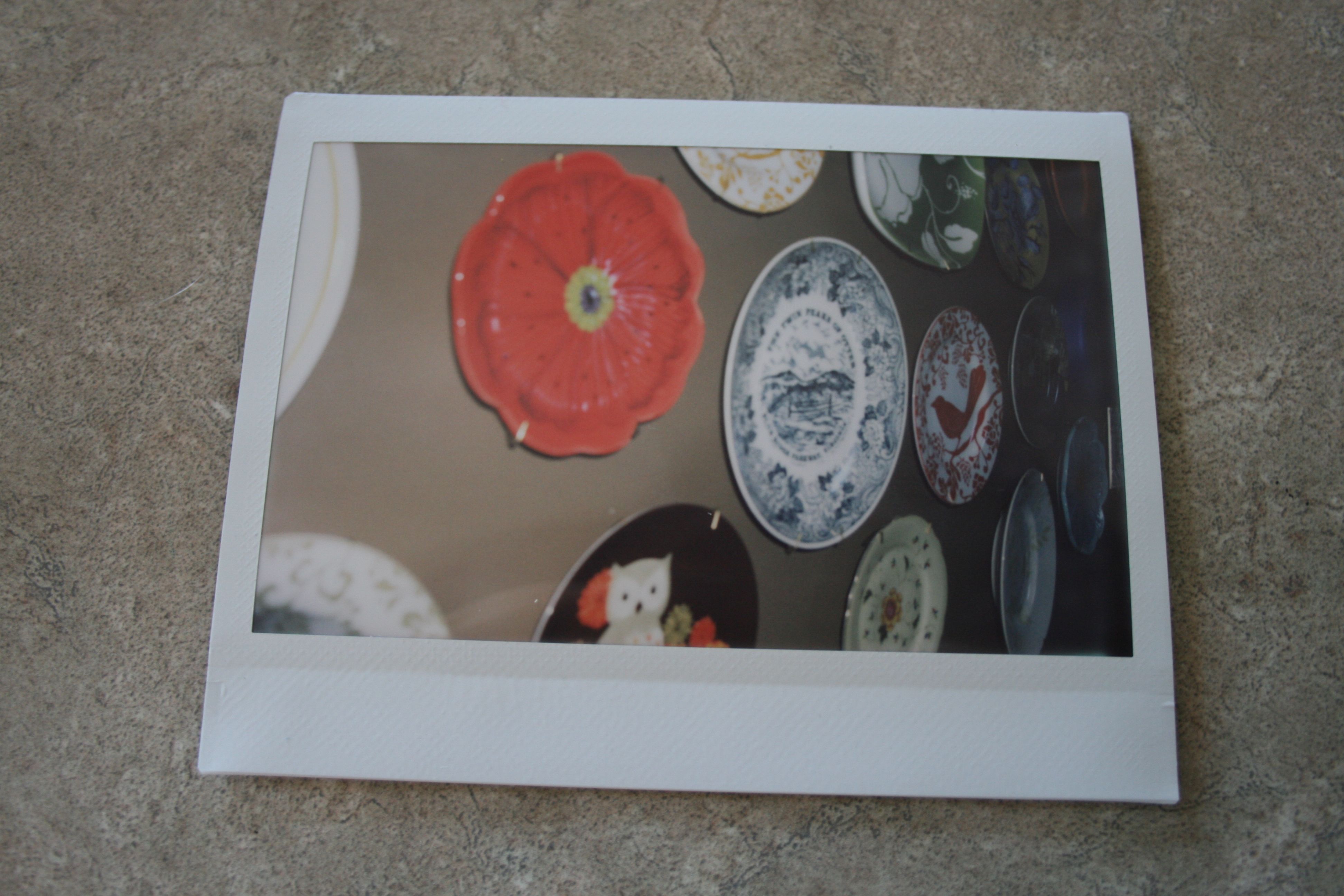 And our record player (although I would never believe it unless I had taken it myself, it's so blurry…)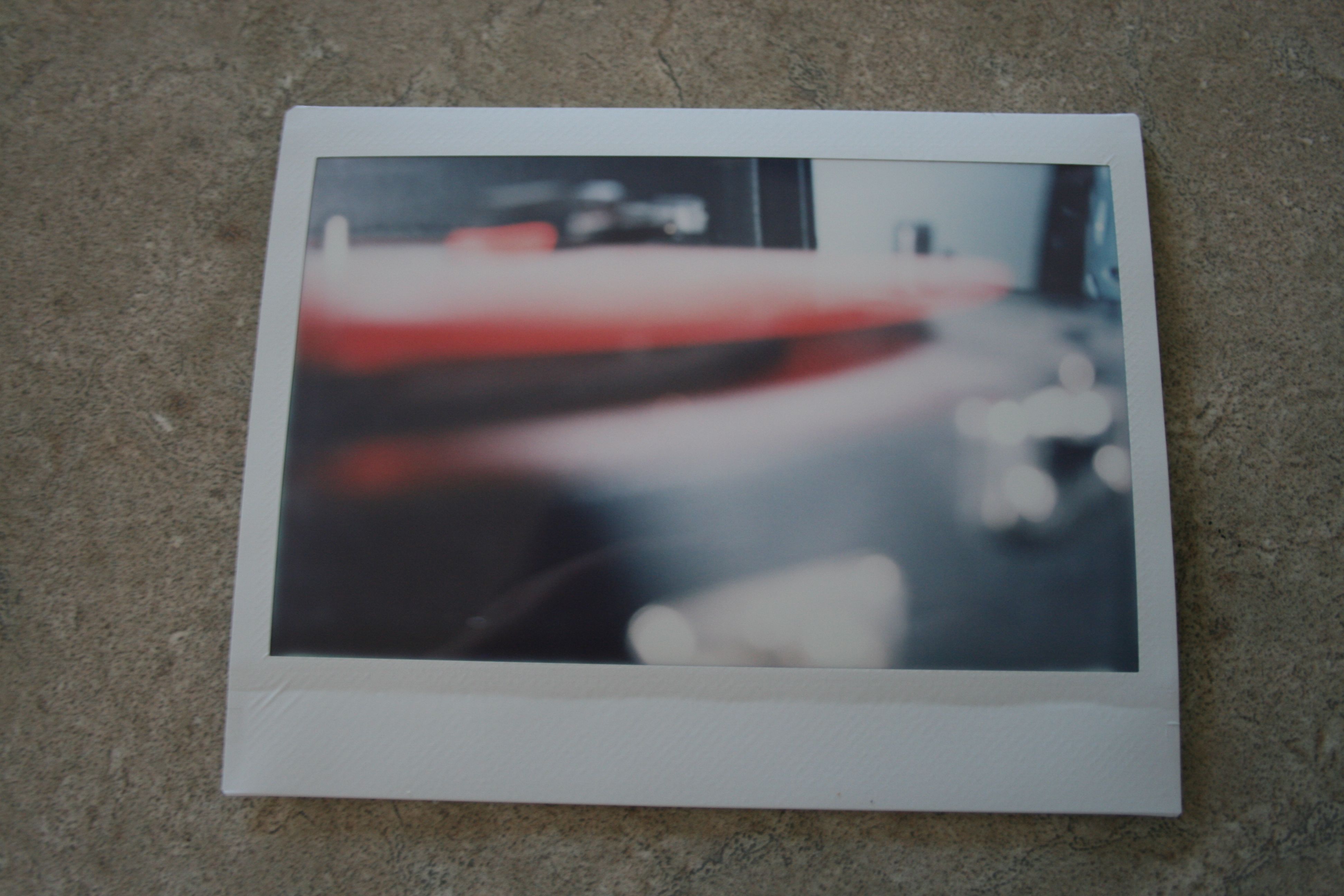 A little side table arrangement: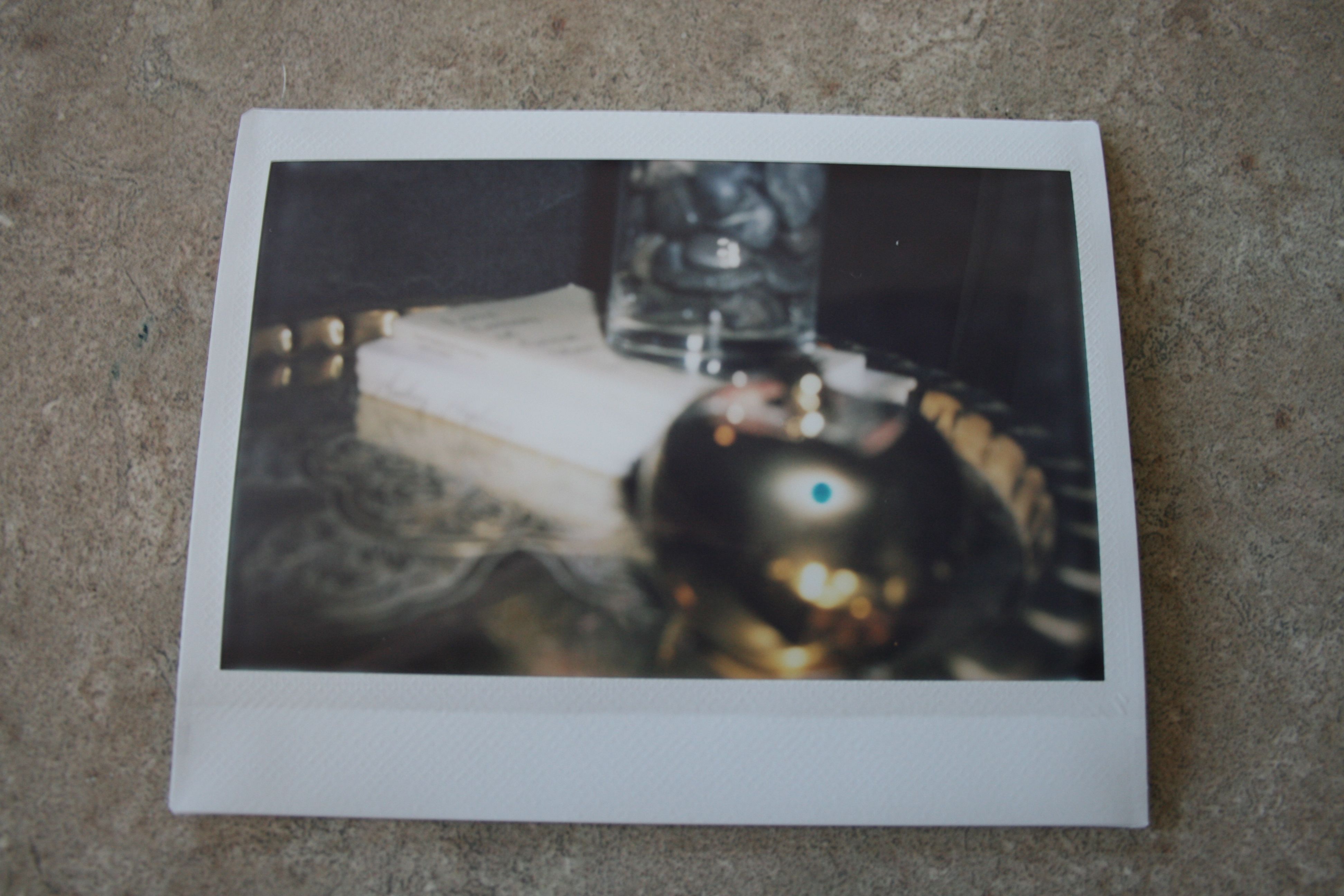 And my kitty cat: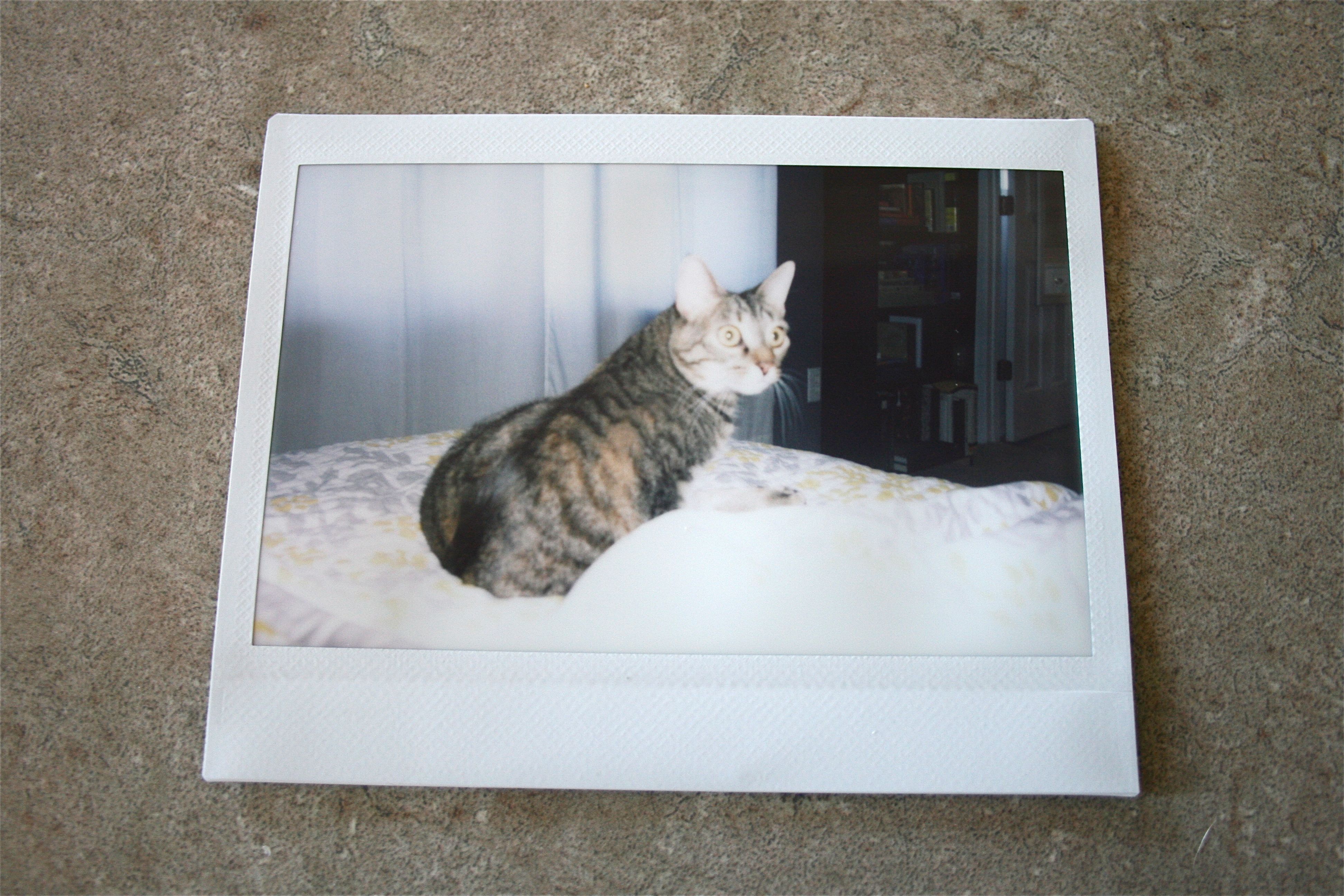 Lots of pretty colors and definitely a vintage vibe, but I think we can all agree that I've got a while before I master this new camera…If you haven't picked up from my blog posts, I tend to photograph super close to my subjects – Apparently Mr. Instax isn't a fan of the close-up. Nor is he a fan of indoors in general – Things are a little too dark for him to focus correctly.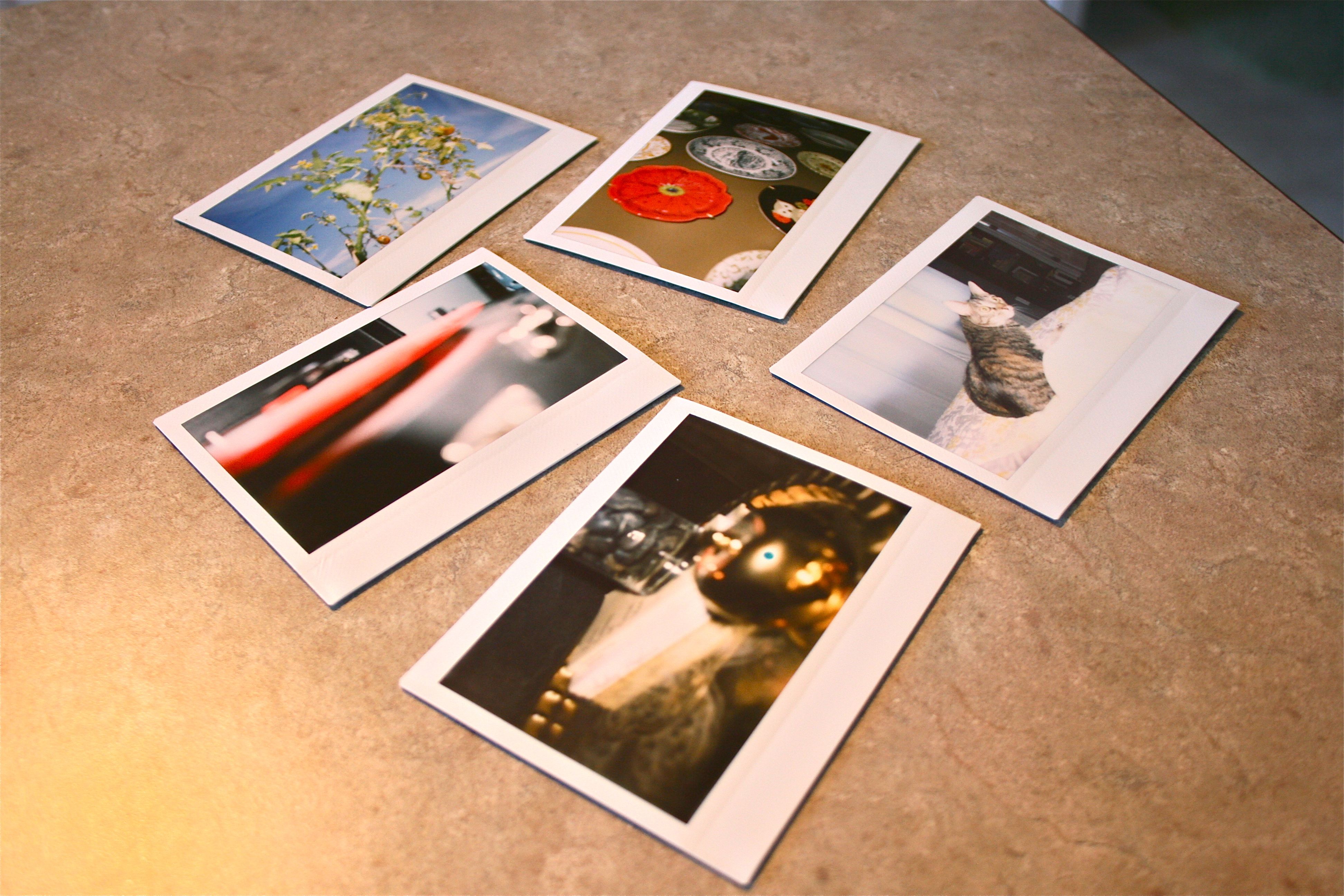 Hopefully I'll get the hang of it soon and can show you some actual post-worthy Polaroids. Despite the initial trouble, I would definitely recommend this product to anyone loving the look of instant film – It's pretty easy to use and, unlike a lot of modern Polaroid cameras and film, the Instax is pretty affordable.
Anybody else have experience with the Instax? I think our wedding photographer uses an Instax…Maybe I'll chat her up about it during out engagement session in November 🙂
P.S. In case you were wondering, I'm not reviewing this product for compensation, just for your general FYI 🙂