Okay, let's talk clothes today, ladies! I for one love clothes shopping…My favorites are Ross/T.J. Maxx type places, probably because they have more of a selection then stores like Target and the mall – PLUS you can pick up lots of affordable and unique stuff for your home too! I can drop a pretty penny at either of those stores…I used to go once every weekend, but in the last year I have downgraded my job/paycheck (although for a career path I'm MUCH happier with) so I had to downgrade my shopping habit as well. Luckily, I came up with a way to satisfy my craving for consistent new clothes and I wanted to share my revelation with you all today!
The simple fact is that most of us have GREAT clothes but, at least for me, the thrill of the hunt alone can be a bit addicting. Now though, I've discovered that all I need to do is channel that excitement into the closet and wardrobe I ALREADY HAVE!
I know. Doesn't sound very brilliant, right? Well it has seriously changed my life (and my checking account). Whenever I feel the need to shop, I do so in my closet. If you're like me, you may find a whole bunch of pieces you didn't realize you had!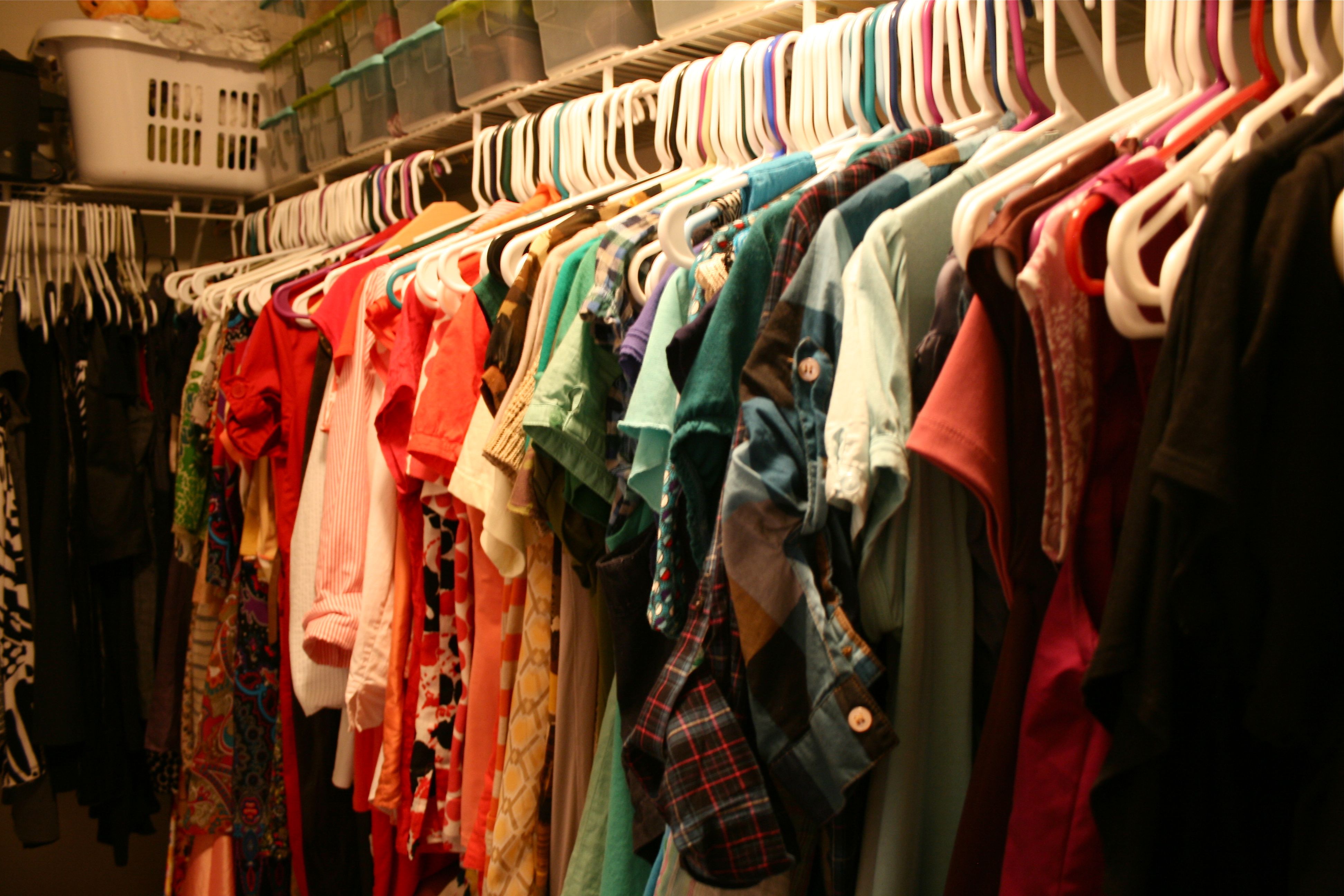 There's one other huge secret too. Outfits! Learning to put on a shirt and pairing it one day with jeans, boots and a drapey necklace, then with a pencil skirt, blazer and big earrings another day will breathe new life into the things you already own. It took me a while to figure out just how versatile the individual pieces in my closet are, but when I did I felt like the possibilities were endless…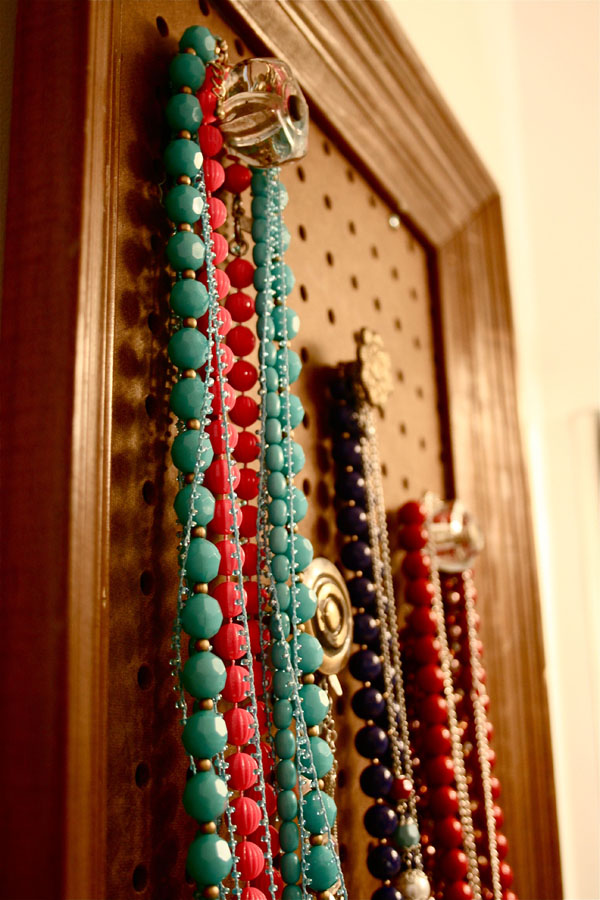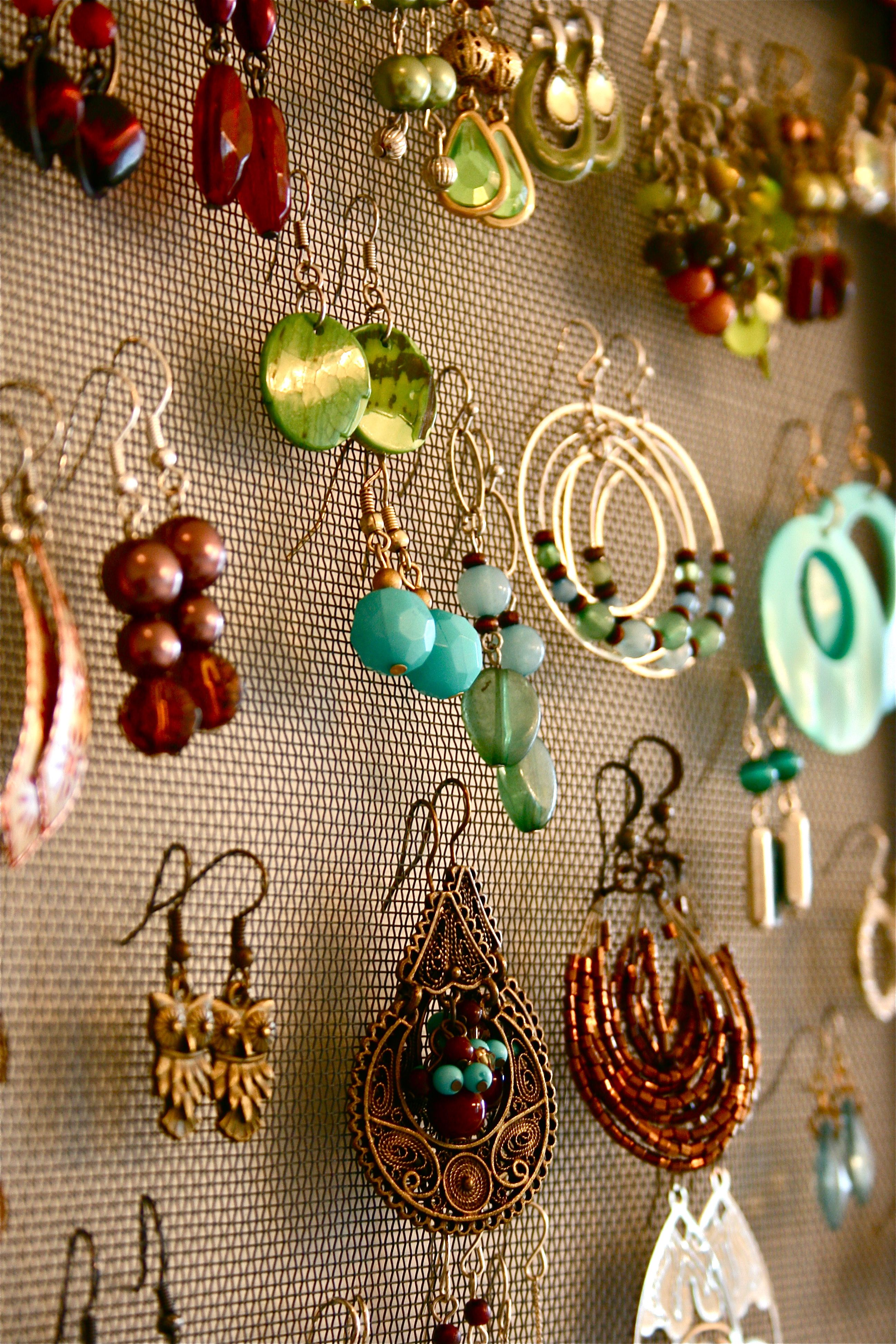 And then that's where Pinterest came in.
When I first started using Pinterest, it was almost exclusively for home project ideas. But then I noticed a few people pinning photos of celebrities in trendy ensembles. This fad has definitely taken off and now I'm seeing anything from well-dressed couples during their engagement photo shoots, to empty clothing against a white background complete with accessories and outerwear options. It's A-W-E-S-O-M-E. Next to my "DreamGreenDIY" Pinterest board, my "Outfits" board is a close second for number of pins. And I'm being completely honest when I say that I use my "Outfits" board every single morning to pick out what  I wear.
Allow me to explain…
After I wake up, I hop on the computer to browse through my email and approve comments etc. on the blog. Then I pop on over to Pinterest. I repin a few project ideas if I see any and then, lastly, I go to my outfits pin board. There, I look through the photos waiting for something to jump out at me – If I'm feeling like jeans, I search out those pins. If I'm feeling like a skirt, I look at the dress/skirt options.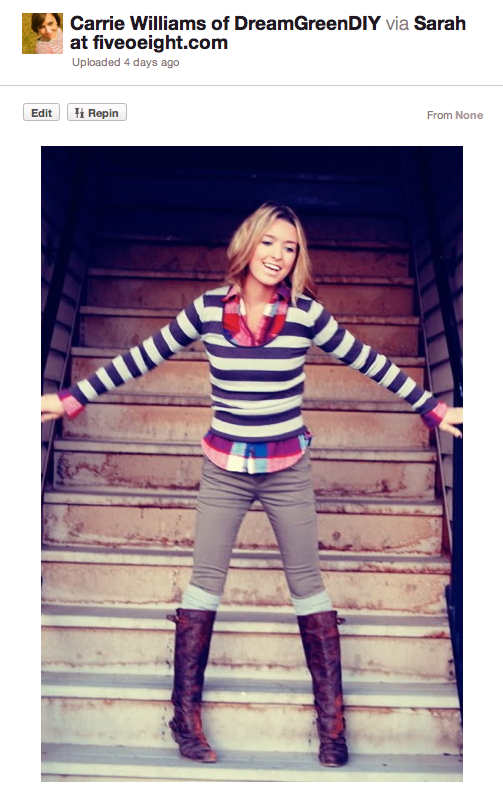 Source:  Sydney from thedaybookblog.com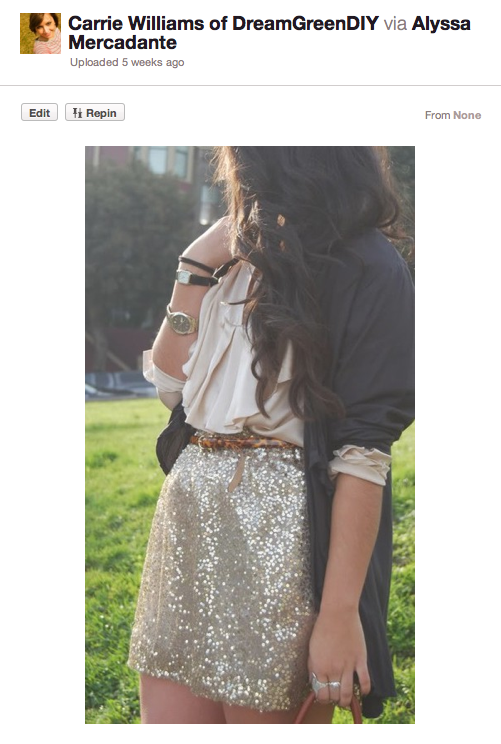 No source info for this one…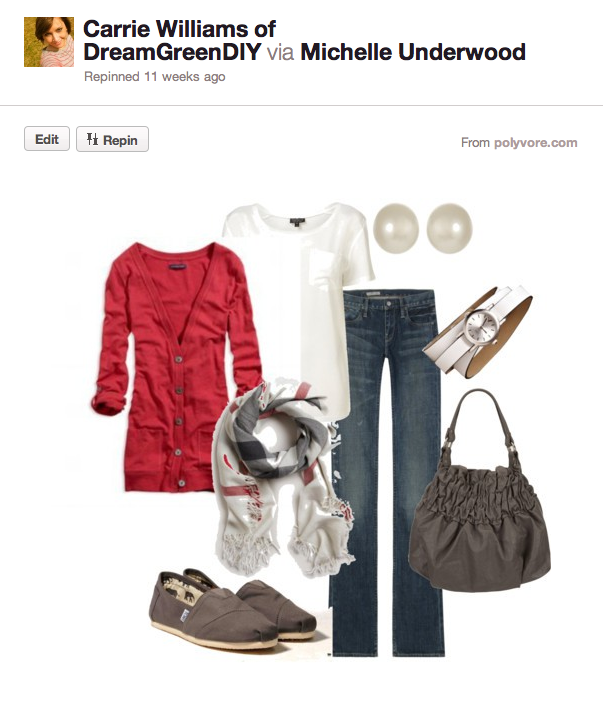 Source: Polyvore (psst…Click on this source link for shopping info on ALL the pieces in this pin – SO cool!!)
Now obviously I don't have money for the exact pieces of designer clothing in a lot of my "Outfit" pins…But here's where the most important thing about outfit inspiration comes in: You pin outfits that you can put together using SIMILAR pieces that you already have! For example, I pinned the last image above because I already have a grey purse, a pair of grey Toms, a white t-shirt and red cardigan. I can wear this entire, put-together look for free! It's sort of like having your own celebrity stylist but not having to pay the premium. Since I've been pinning outfits, I've realized the vast possibilities in my closet and it has probably saved me hundreds of dollars.
Now there are times when I do still go shopping, but it's mostly for foundation pieces that I know will work with what I already have. Like a white pea coat or a new bright scarf. Oh and speaking of, you are all probably aware but accessories are our best friends when it comes to making outfits – Deciding between a sparkly pin or a heavy pink necklace could change the entire look of an ensemble.
Here's a pin that I chose because I liked the casual look of the jeans paired with the bright teal necklace and coral blazer.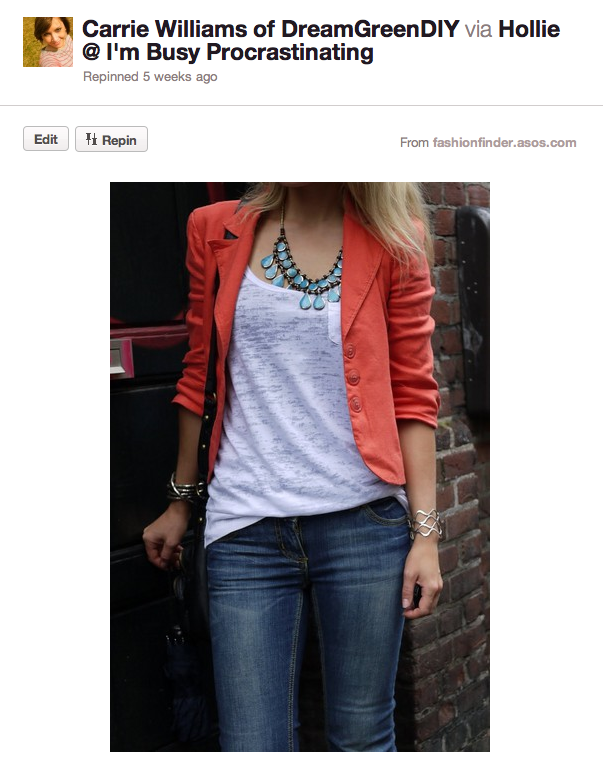 Source: ASOS Fashion Finder
I don't have a coral blazer or a heather grey t-shirt like in the picture, but I DO have a pair of skinny jeans, a coral cardigan, a turquoise necklace and a white blouse!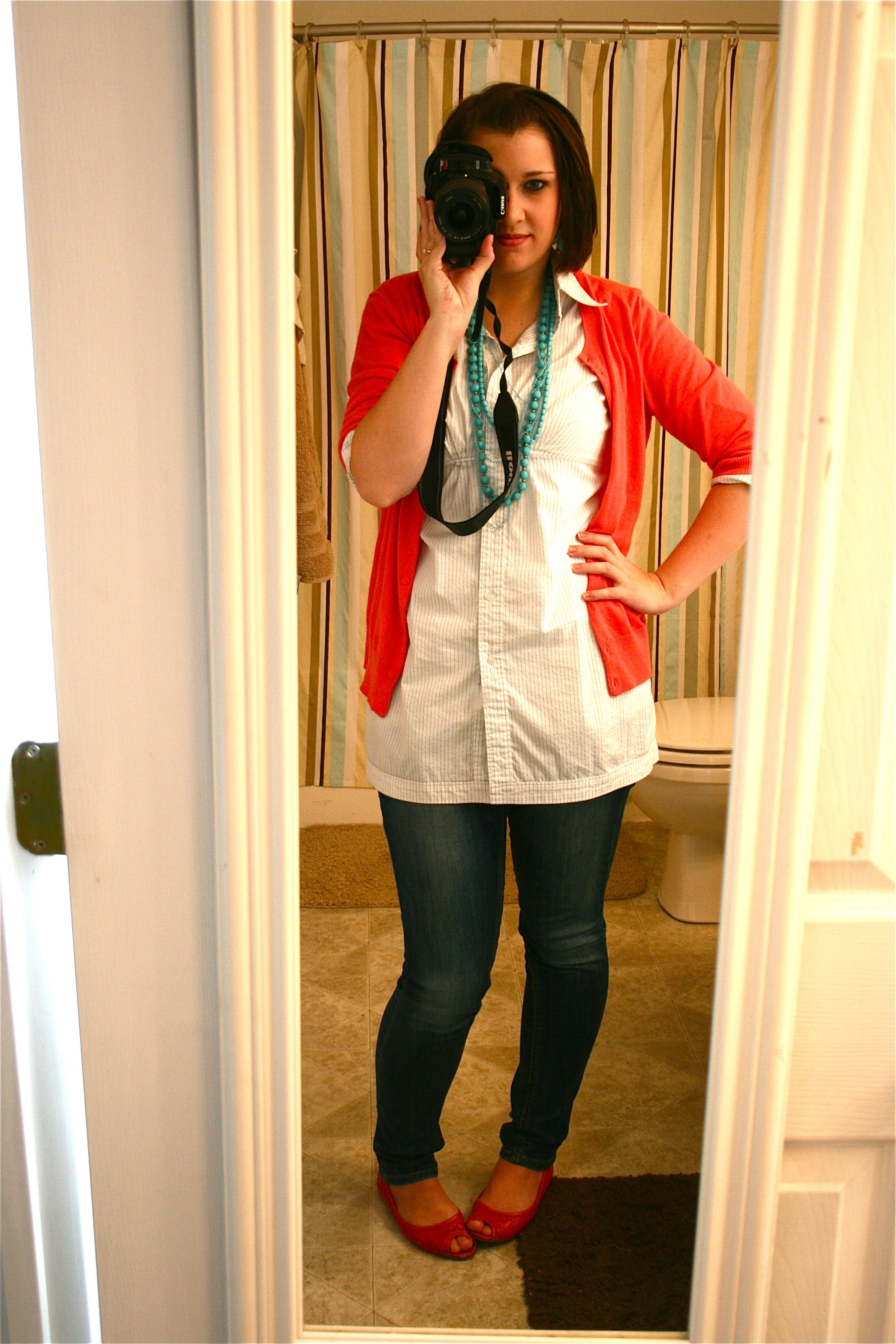 The other thing I use an outfit pin for is color combos – I am NOT afraid of color, often intentionally mismatching things in an outfit just because I like a little personality. So I can hop over to my pin board and, if I see an outfit I like but don't have all the pieces for (or if I already wore jeans to work yesterday and can't double up on "casual" again), I just copy-cat the colors to get the same vibe.
Here's an outfit I liked because the grey and yellow color palate appealed to me: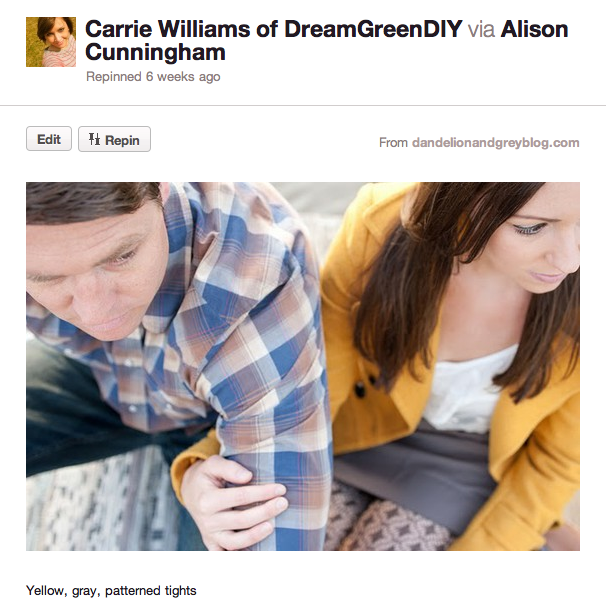 Source: dandelion and grey
I don't own a yellow coat like hers, but I do have a yellow cardigan and a grey dress!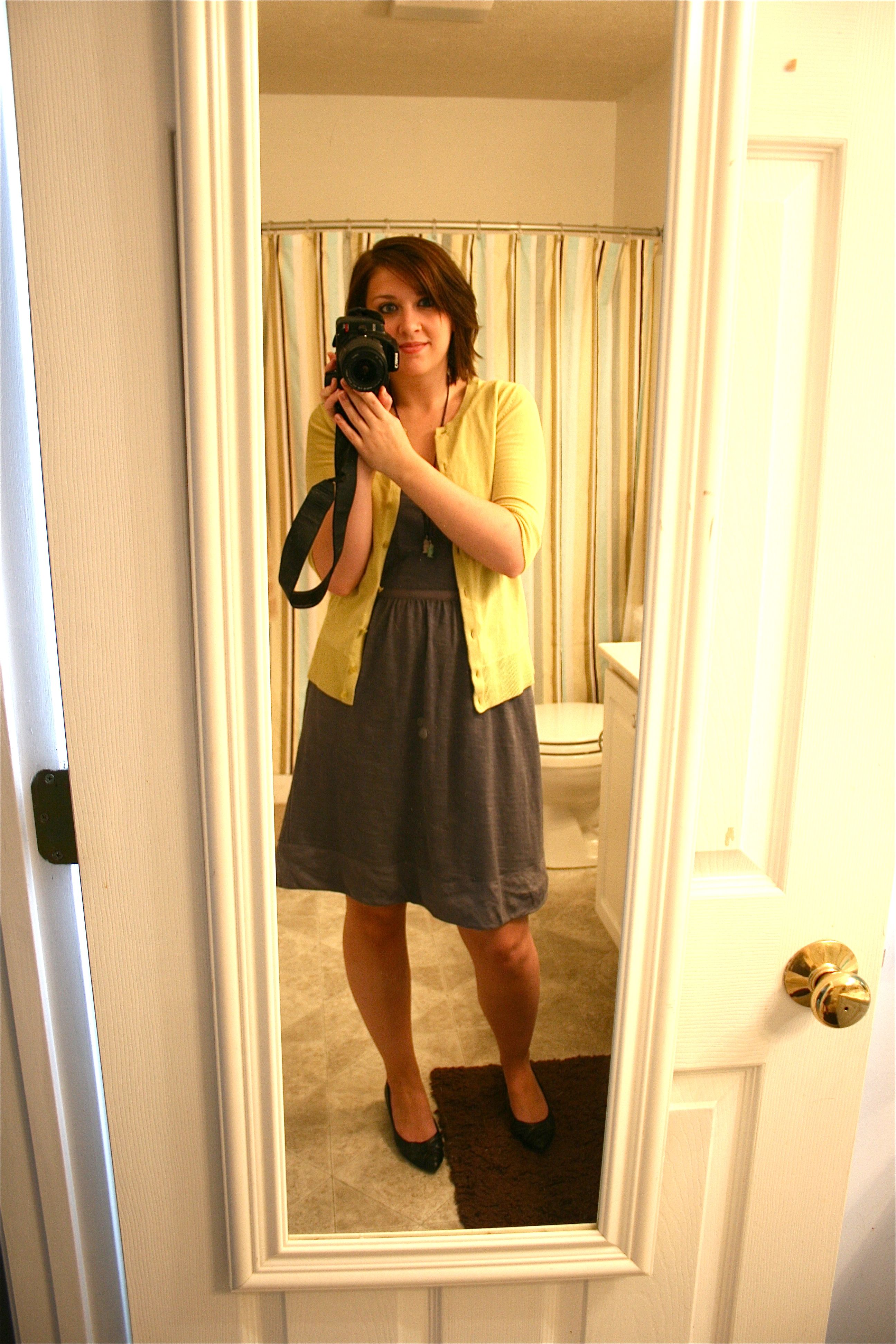 This next outfit actually inspired what I am wearing today! A white-on-white torso (white blouse, white cardigan) and a grey skirt.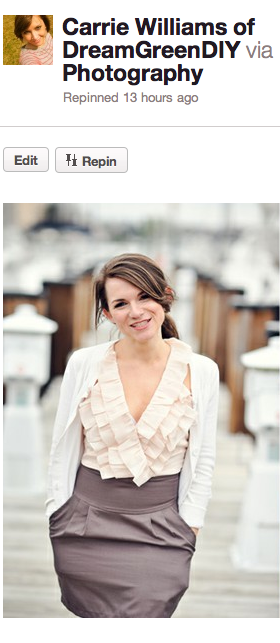 Source: Bayside Bride
And now here's MY take: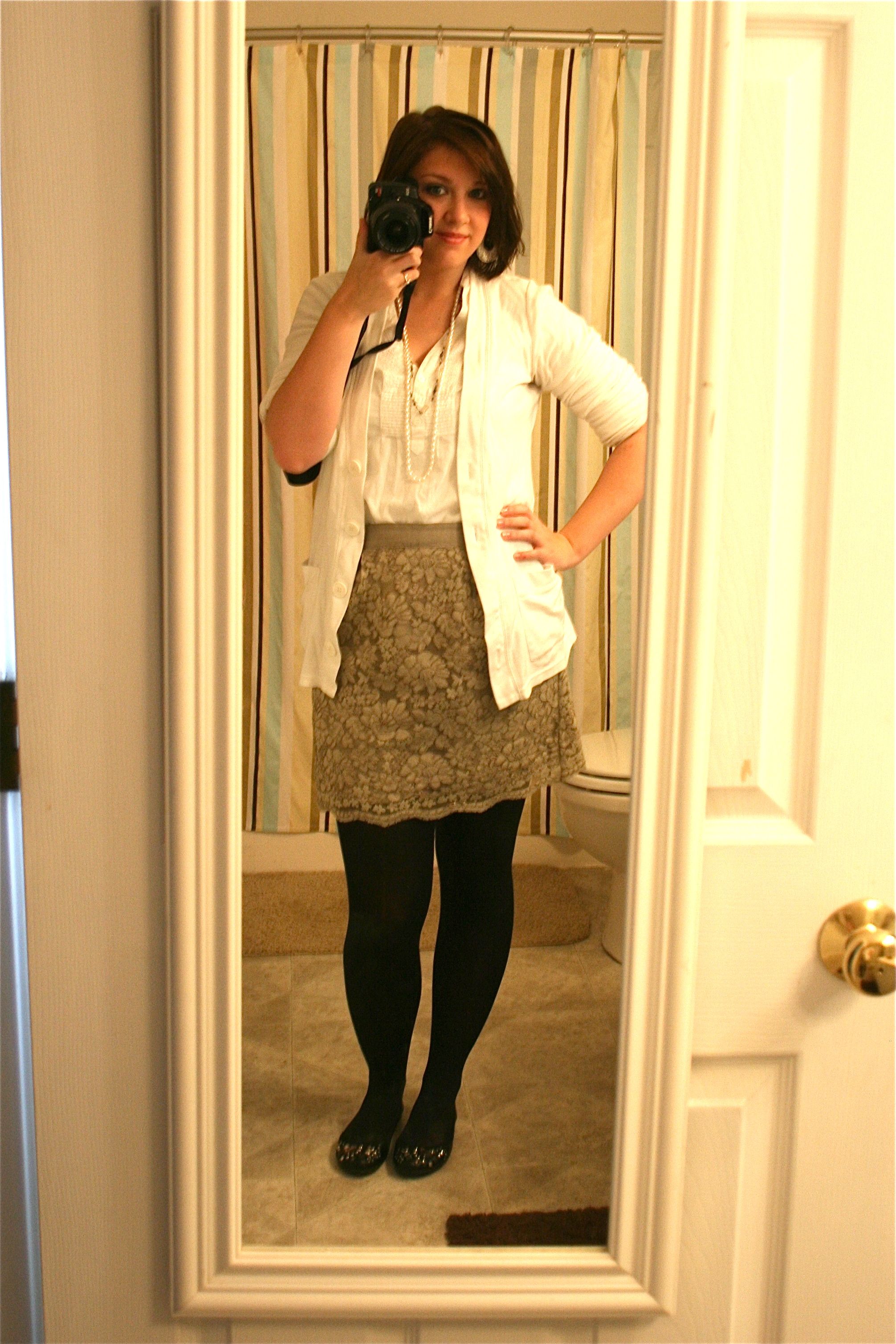 I am nowhere NEAR a professional on this, so don't quote me – I definitely still have days where I grab the closest thing in my closet if I don't feel like trying to be creative. But pinning ideas has helped me broaden my horizons and I am utilizing the things I've acquired over the years to their full potential.
Making the most of what I have has also made it easier for me to pare things down in my closet – If I STILL don't grab for a certain dress or shirt after intentionally working to use pieces I already own, then I put it in my designated "donate" box (I just take it to Goodwill whenever it gets full). I've also just started utilizing the consignment clothing stores in town – That way I can at least try to make a little money off of my failed purchases or things I've grown out of.
But anyway, for those of you who find that picking out clothes before work/school is a chore, pinning ideas could be the way to go for you! If you don't have a Pinterest account, (1) get one! or (2) try looking through clothing catalogs and rip out pages of ensembles that appeal to your on-hand options. I LOVE looking for inspiration in Anthropologie and J.Crew catalogues…One piece of advice though is to avoid pinning/ripping out a bunch of outfits that you need to go out and buy pieces for to make work. Don't feed into your shopping addiction!!!
For now, here are a few of the ones I've been dying to try out…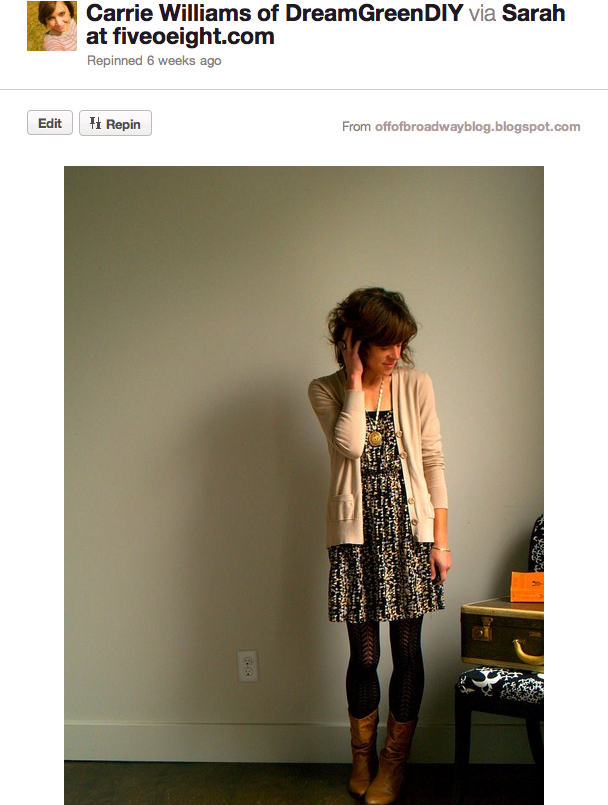 Source: Off of Broadway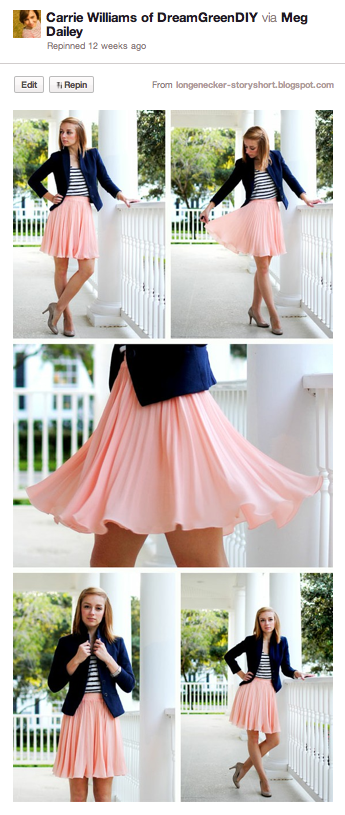 Source: a long (enecker) short story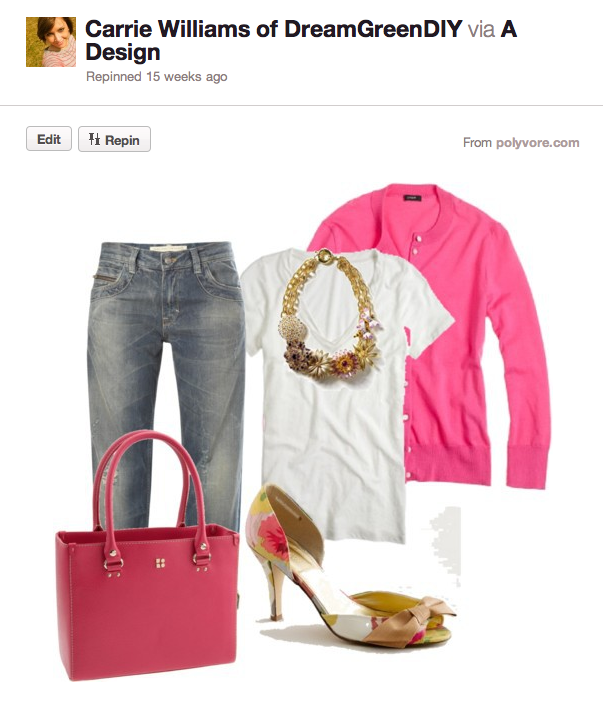 Source: Polyvore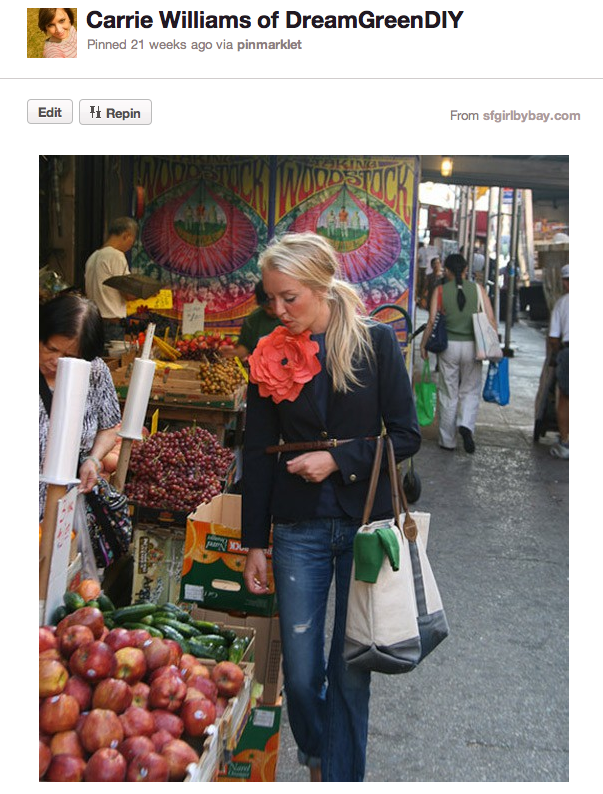 Source: SF Girl by Bay
P.S. It's also great for tricks, makeup tips and haircut ideas too!!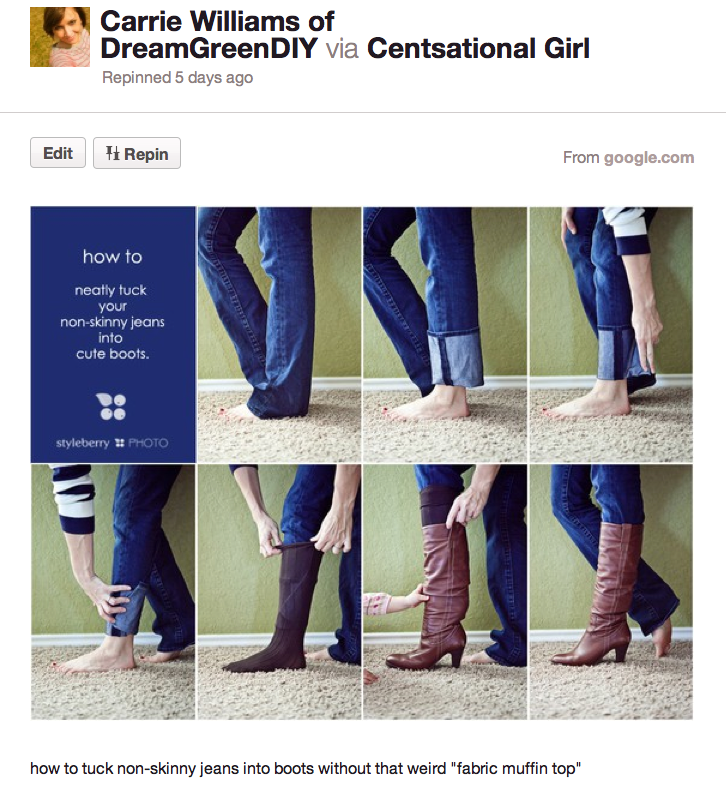 Source: styleberry Blog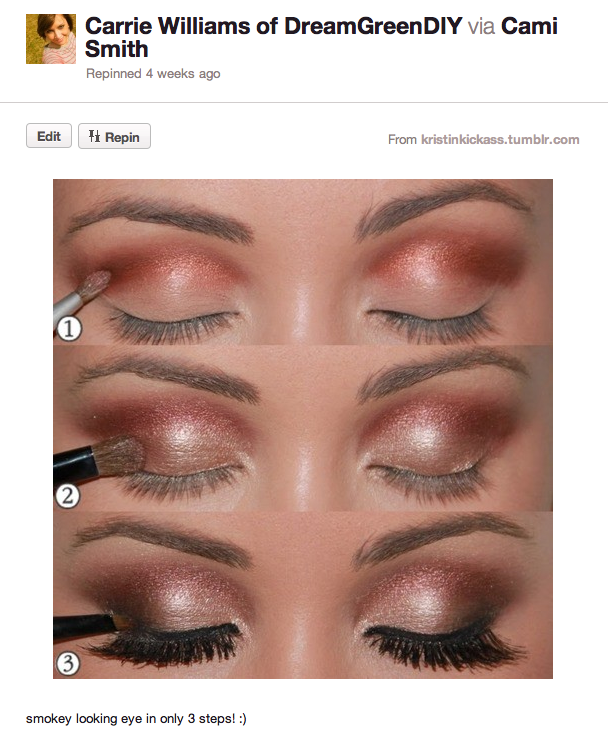 Source: Tumblr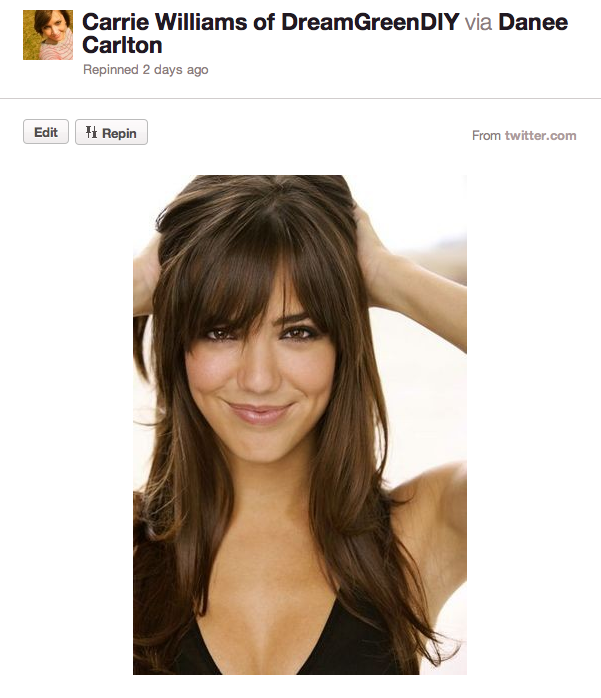 No source info…
Oh and any fashionistas out there, feel free to give us more advice on how you make the most of your wardrobe. I know I could still use all the help I can get 🙂 In fact, you may see me pinning a whole bunch of new outfits in the next few days because our long-awaited engagement shoot with our fabulous, incredible, award-winning wedding photographer, Katie Stoops, is coming up this Saturday! I may put it up for a vote when choosing the final outfits…
Have a great Monday, everyone!