Hope you all enjoyed a VERY happy Thanksgiving!! I'm lucky enough to have my family in town (albeit a sister who lives two and half hours away in Richmond – but she made the trek home last week), so we enjoyed a nice quiet meal feast last Thursday in celebration of the holiday. Our spread included the basics and the tried-and-trues: Turkey, stuffing (which I don't actually like), broccoli cheese casserole, rolls, mashed potatoes. There was also some butternut squash soup thrown into the mix. All in all, it was DELISH and I am very thankful for my mother's talented cooking abilities 🙂
But now it is OFFICIALLY Christmas time! As I explained so eloquently (not!) last week, any pre-Thanksgiving celebration of Christmas for my sister and I is fraut with hushed giddy excitement and a covered smile here and there when the holiday commercials start a-rolling. It's sheer TORTURE not to partake in the build up of this fantastic holiday, but it's just not time until after the turkey has become "left overs" and the decorative pumpkins and cornucopias hit the storage boxes for next year.
Bye bye, Mr. Turkey!!!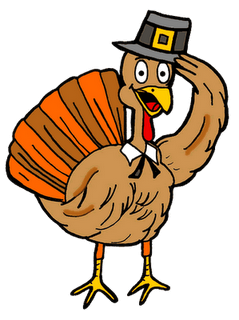 But we FINALLY let our excitement run rampant a few days ago – We were up on Black Friday morning as though it was December 25th itself. We put up the Christmas tree and cheerily hung the ornaments, some of which are as old as we are, all while rocking out to some Christmas vinyls on the record player. There may or may not have been some Christmas cookies involved…
Oh, and what about John you might ask? He was right there in the fray with us! Luke (you may know him as John's best buddy) came over along with a few of my sister's best girl friends. We made an EPIC day out of it, with Christmas crafts for all ages – The girls worked on hand-decorated glass ornaments while the guys constructed an AWESOME gingerbread house.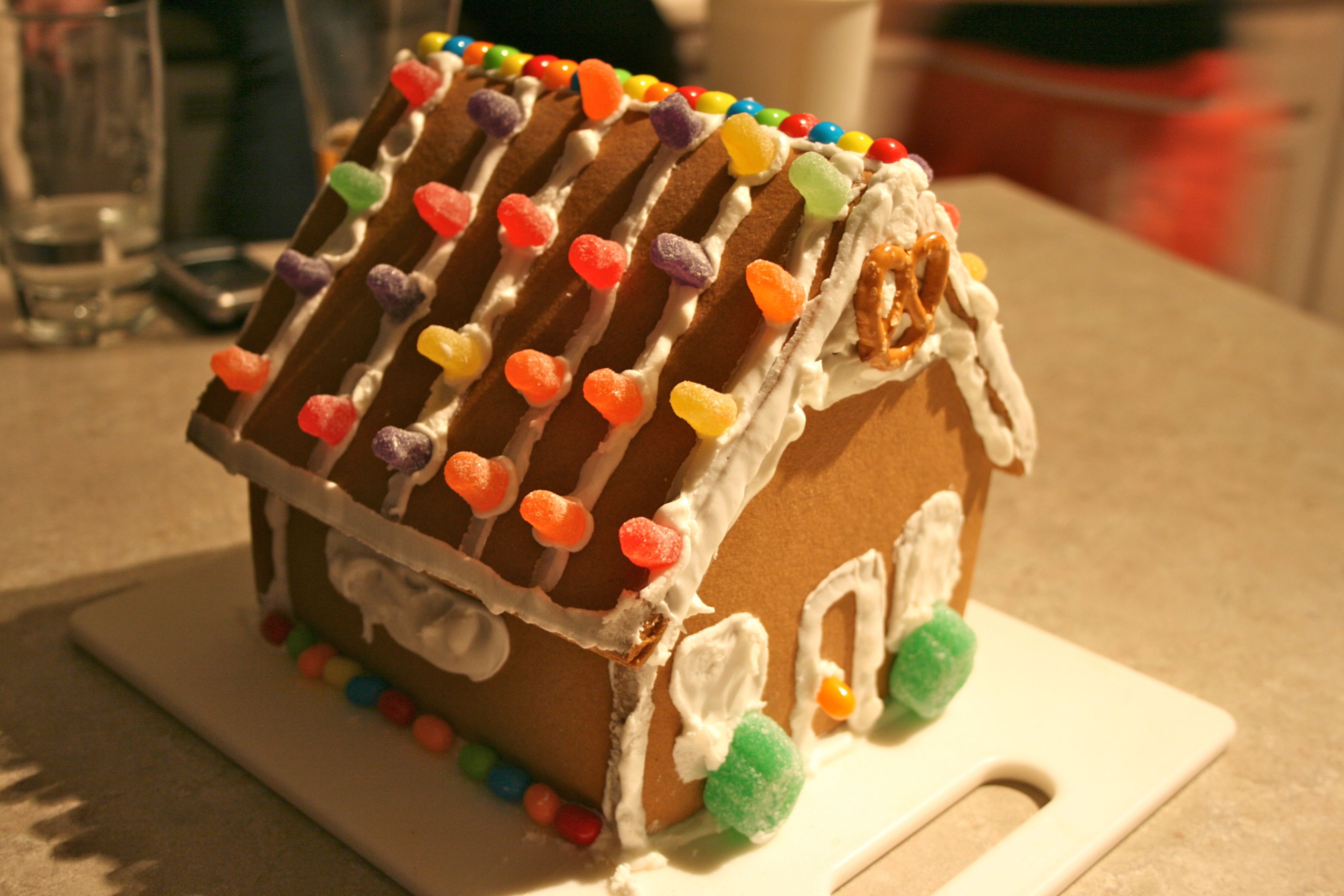 But for the ornaments, I wanted a little inspiration to give us girls a starting-off point. Where did I go? Pinterest of course 🙂 Here are some of the ones that caught my eye: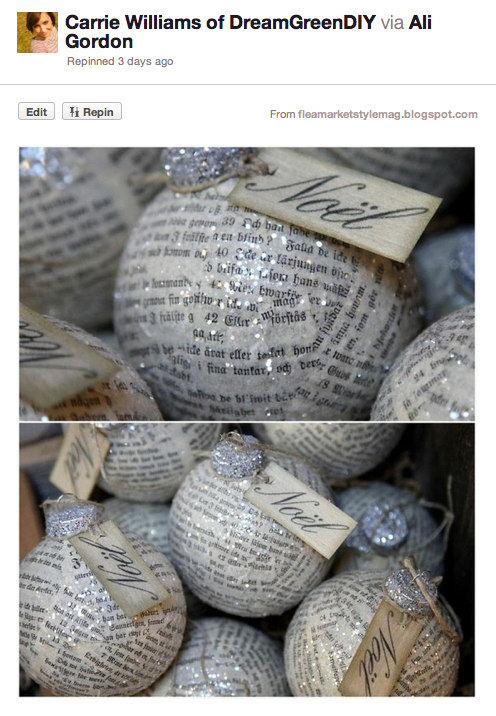 Source: Flea Market Style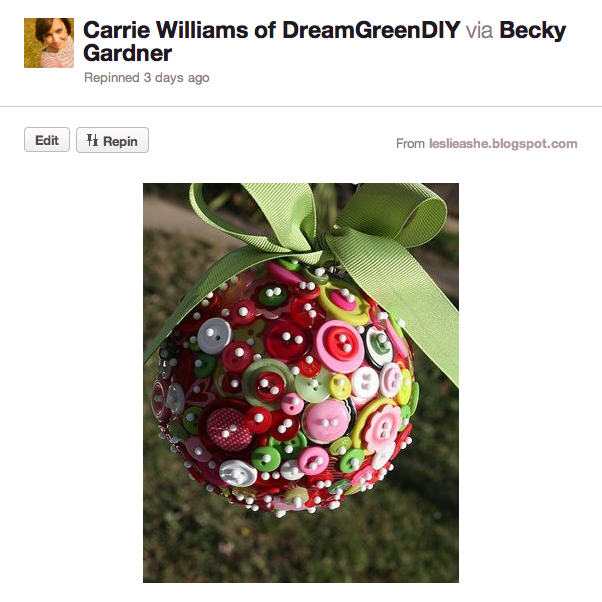 Source: Leslie Ashe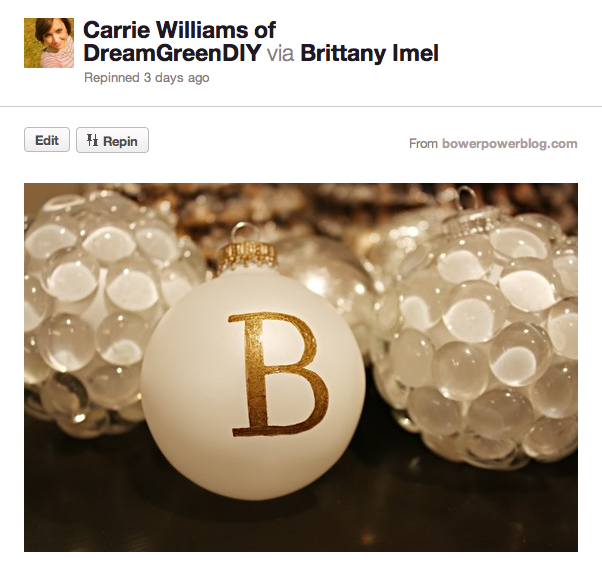 Source: Bower Power
First, I spread out an old sheet to protect the coffee table in the living room, and then set out twelve clear craft-store-bought ornaments and some paint and paper supplies – Once all of the ladies arrived for the party, I just explained some of the inspiration images I had dancing around in my head and they took it from there!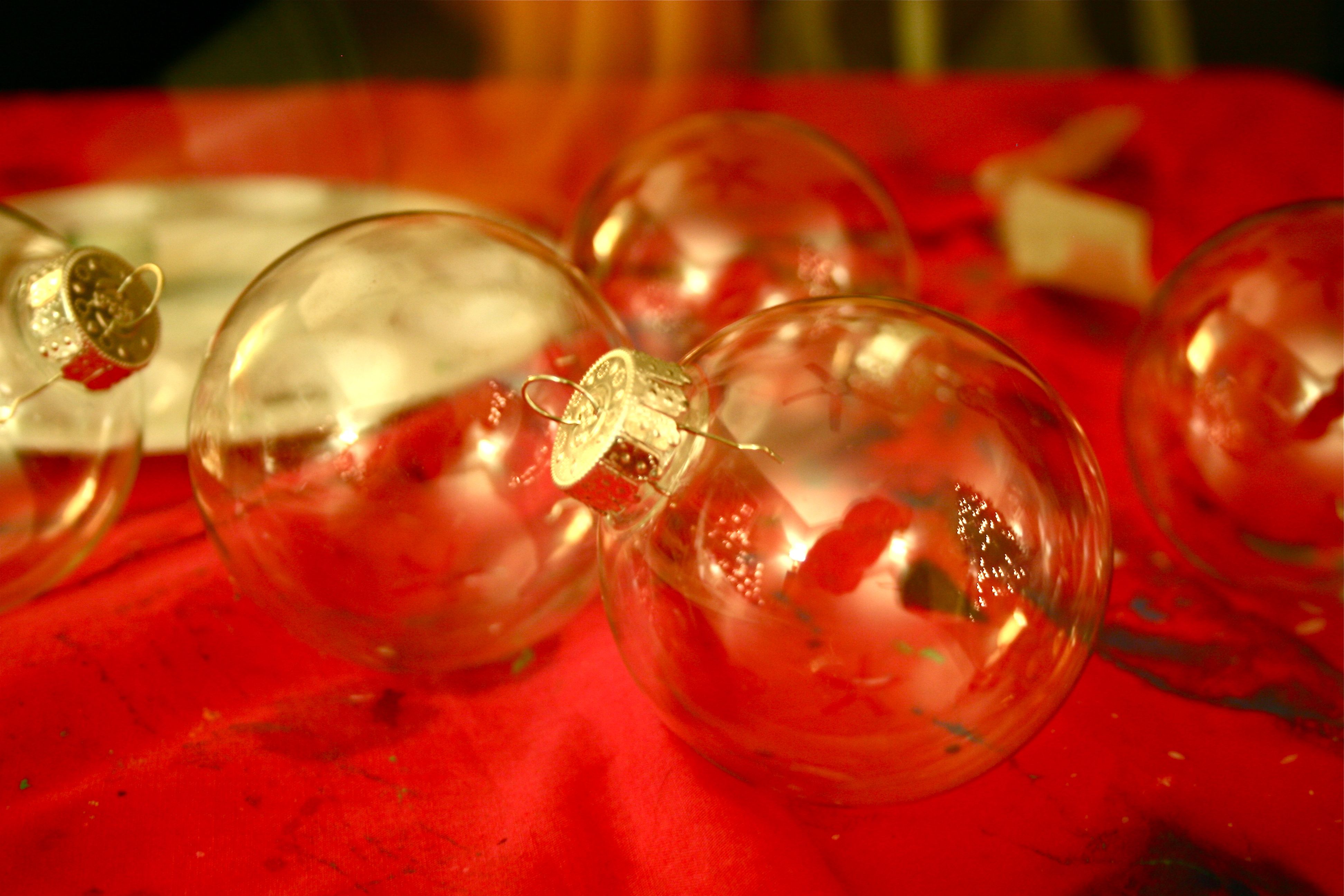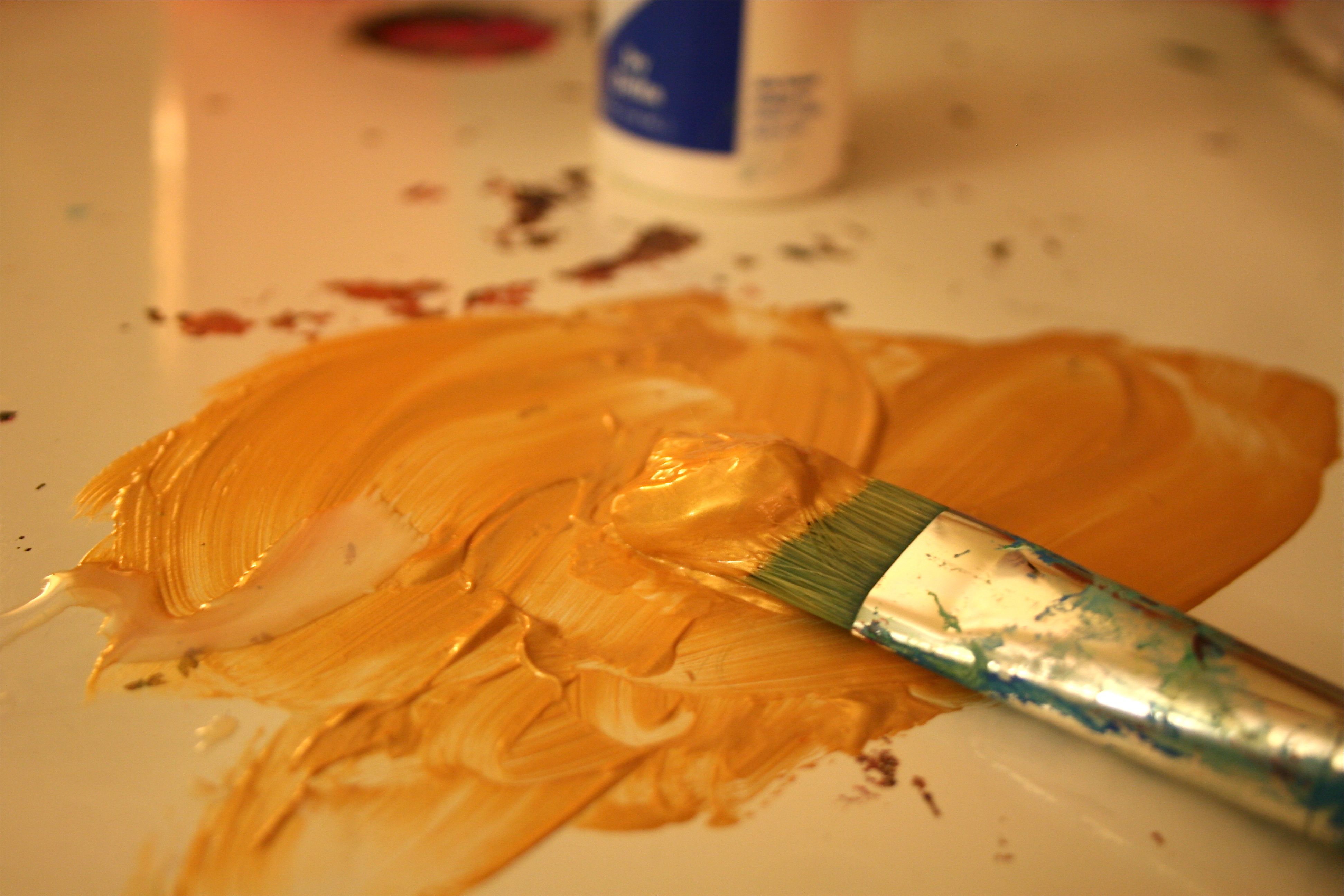 While the holiday tunes of Bing and Barbara carried us on our merry way, we had a blast beautifying our little glass ornaments…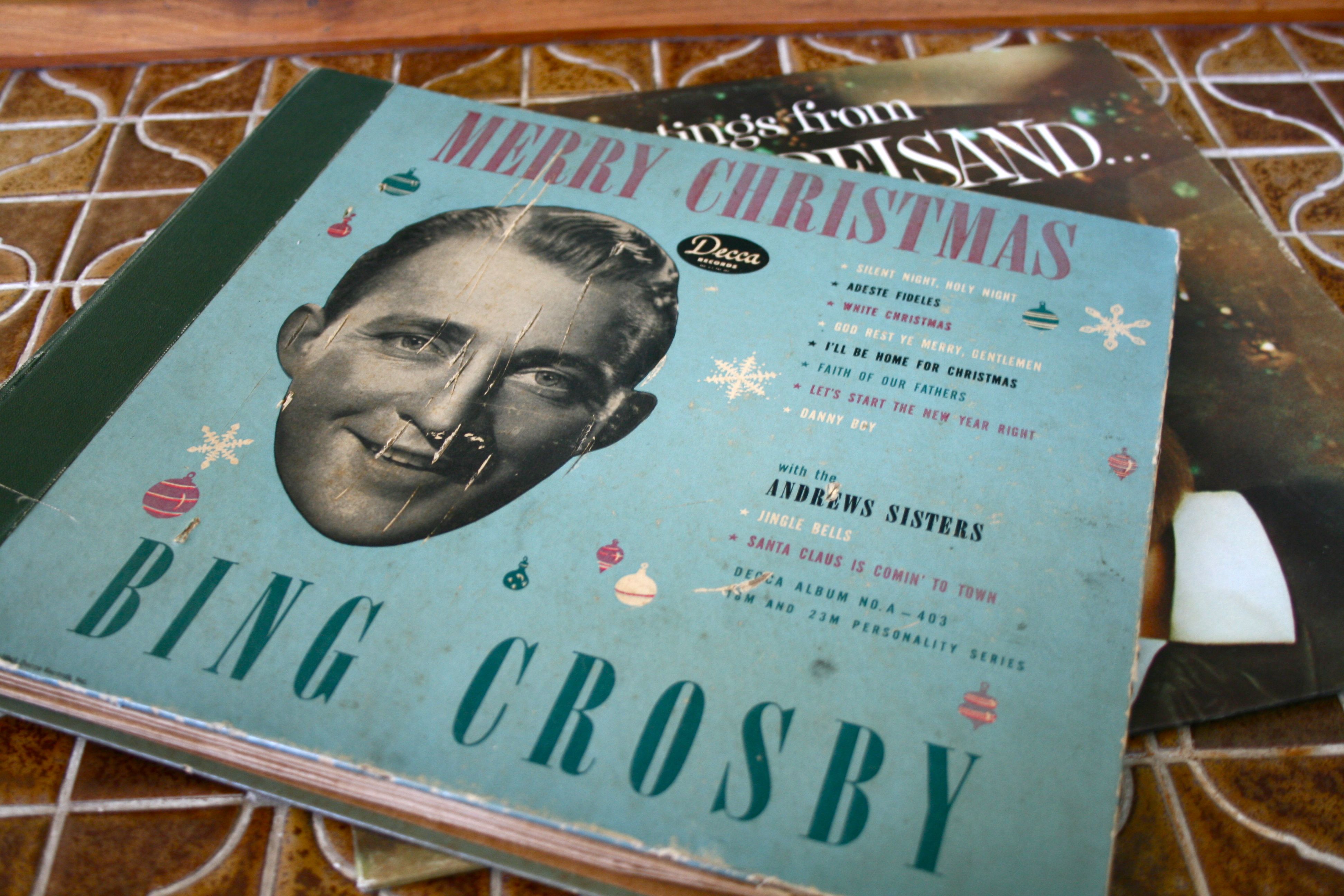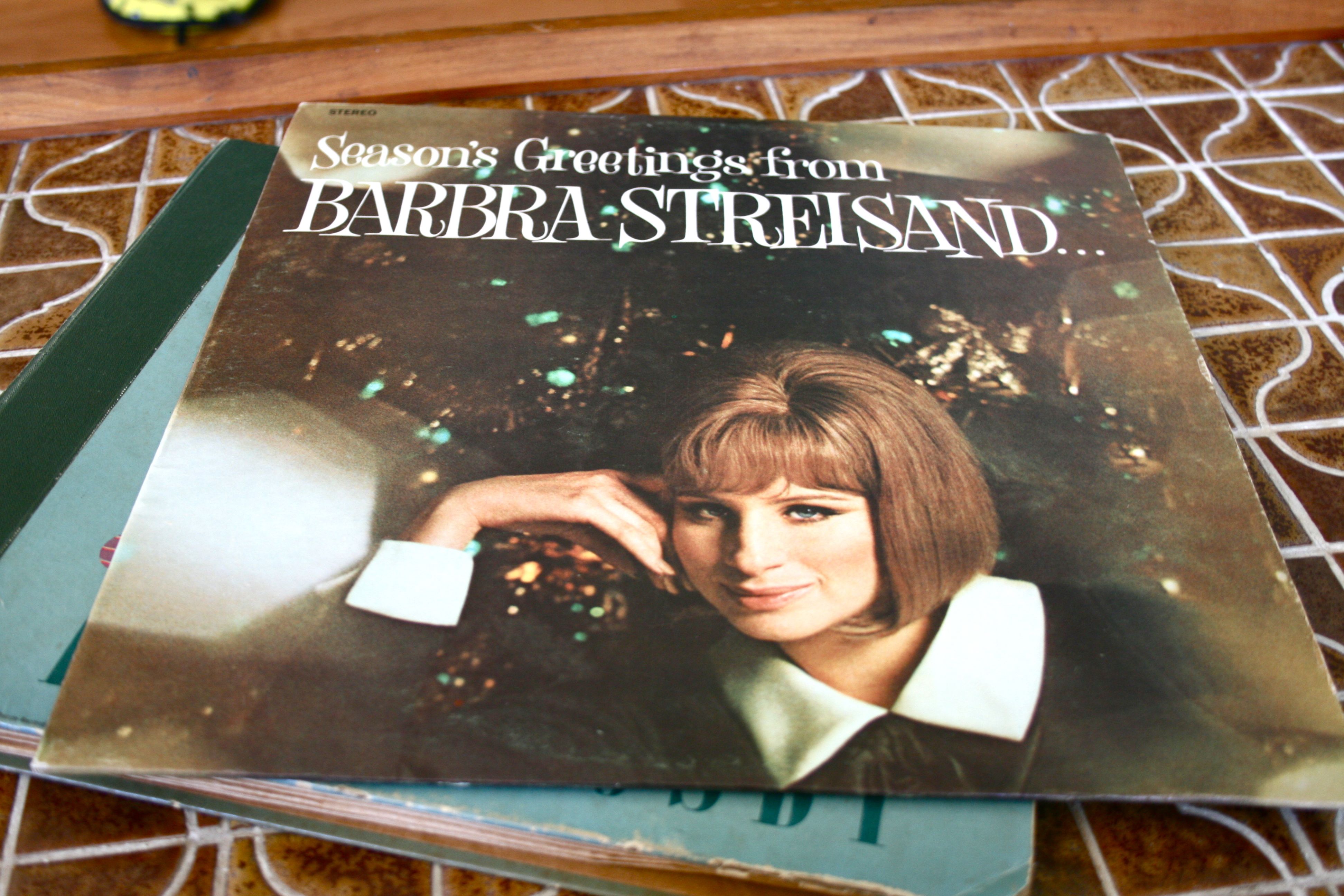 Here's my version of the adorable button ornament linked to above – All I used was a hot glue gun and a baggie of leftover buttons from this project: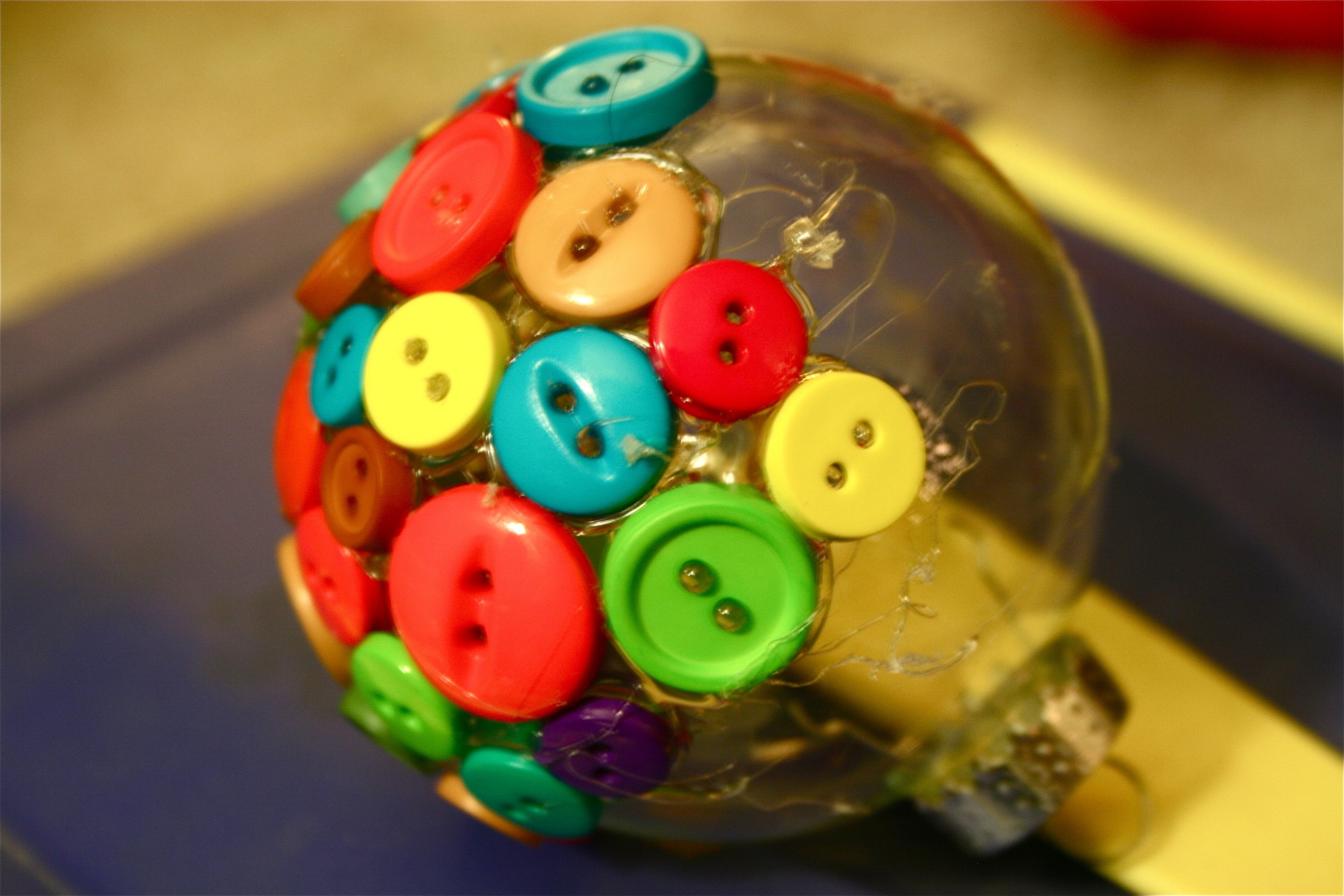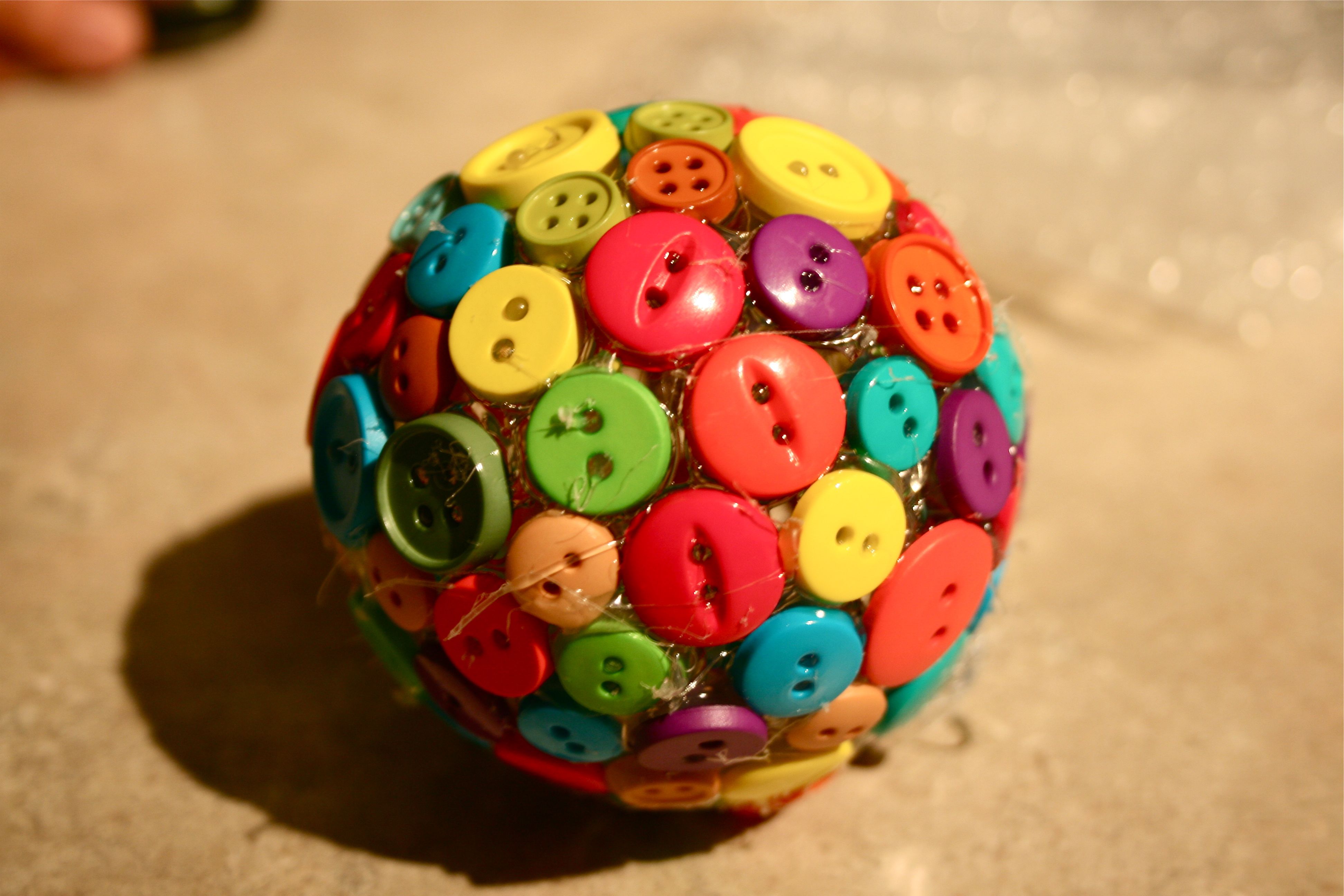 Sure, there's a TON of visible hot glue when under John's SLR camera's "magnifying glass", but you don't really notice when it's in the tree, living it up amongst the pine needles and Christmas lights.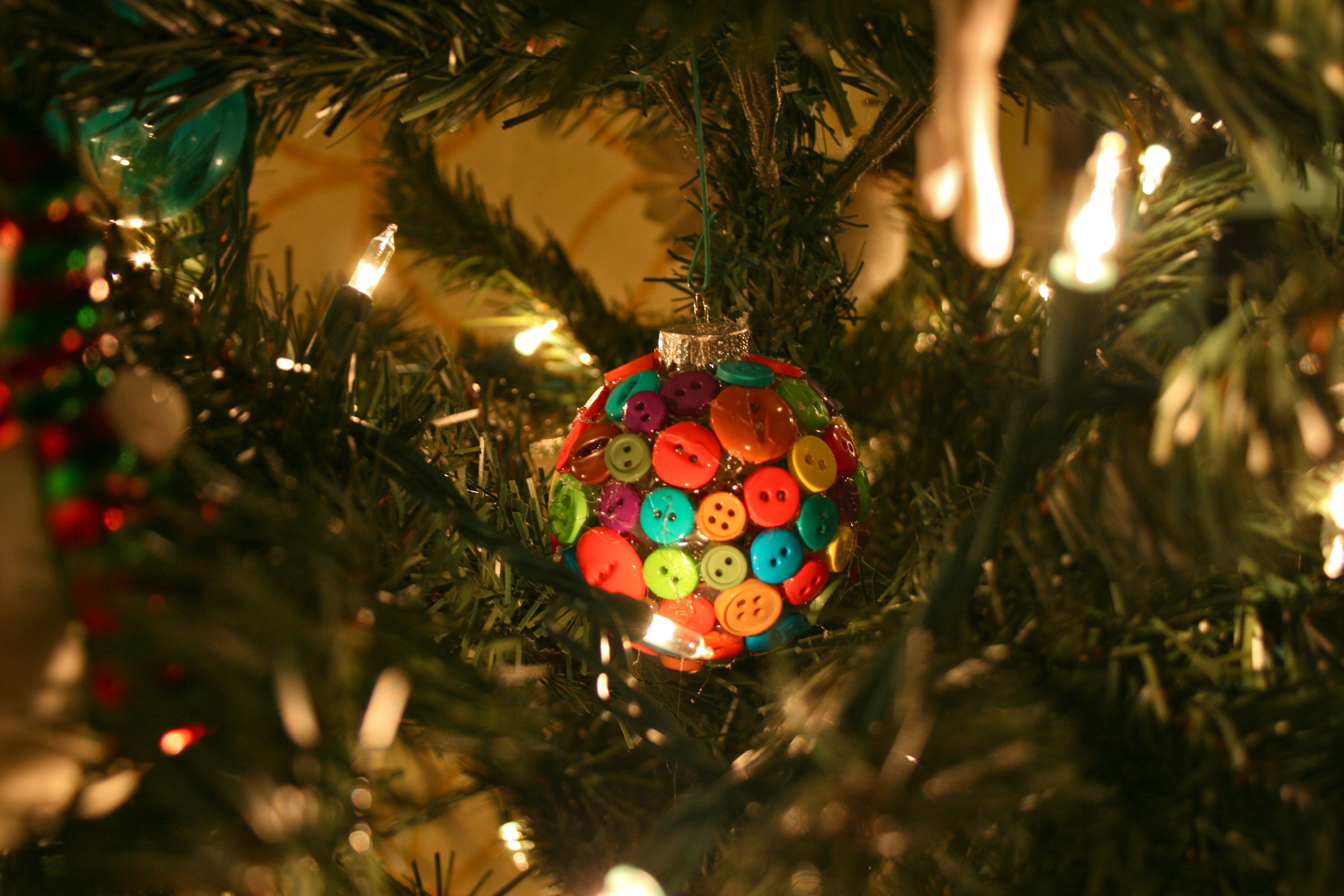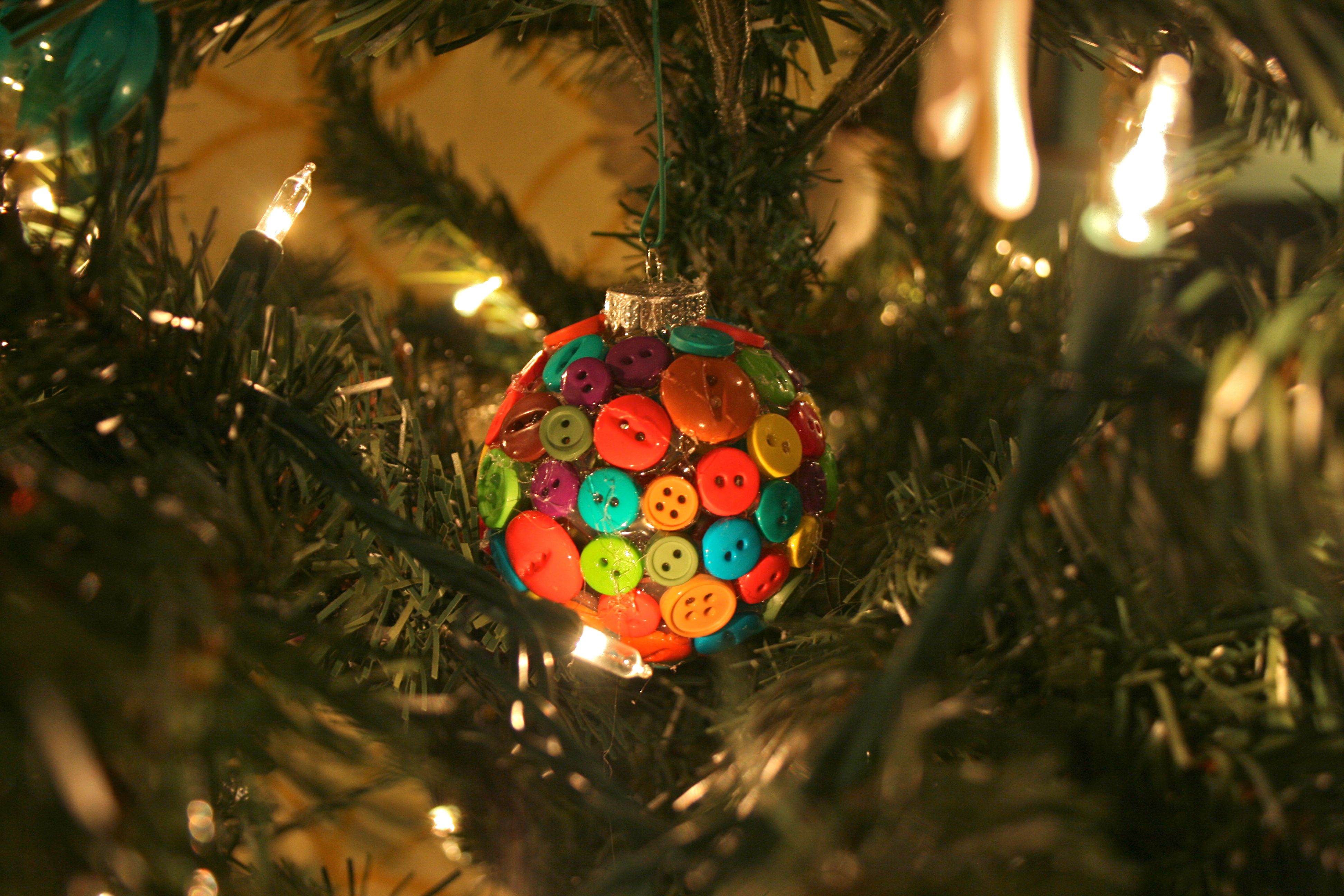 That one actually ended up being the only one we DIDN'T decoupage! For those of you not familiar with decoupage, I just diluted a few squeezes of white craft glue with a teaspoon or so of water to make it runny. After that, I coated the ornament with the glue solution before layering on torn paper and more of the watered-down glue mixture. This technique turned out to be a big hit and everyone made a few to take home.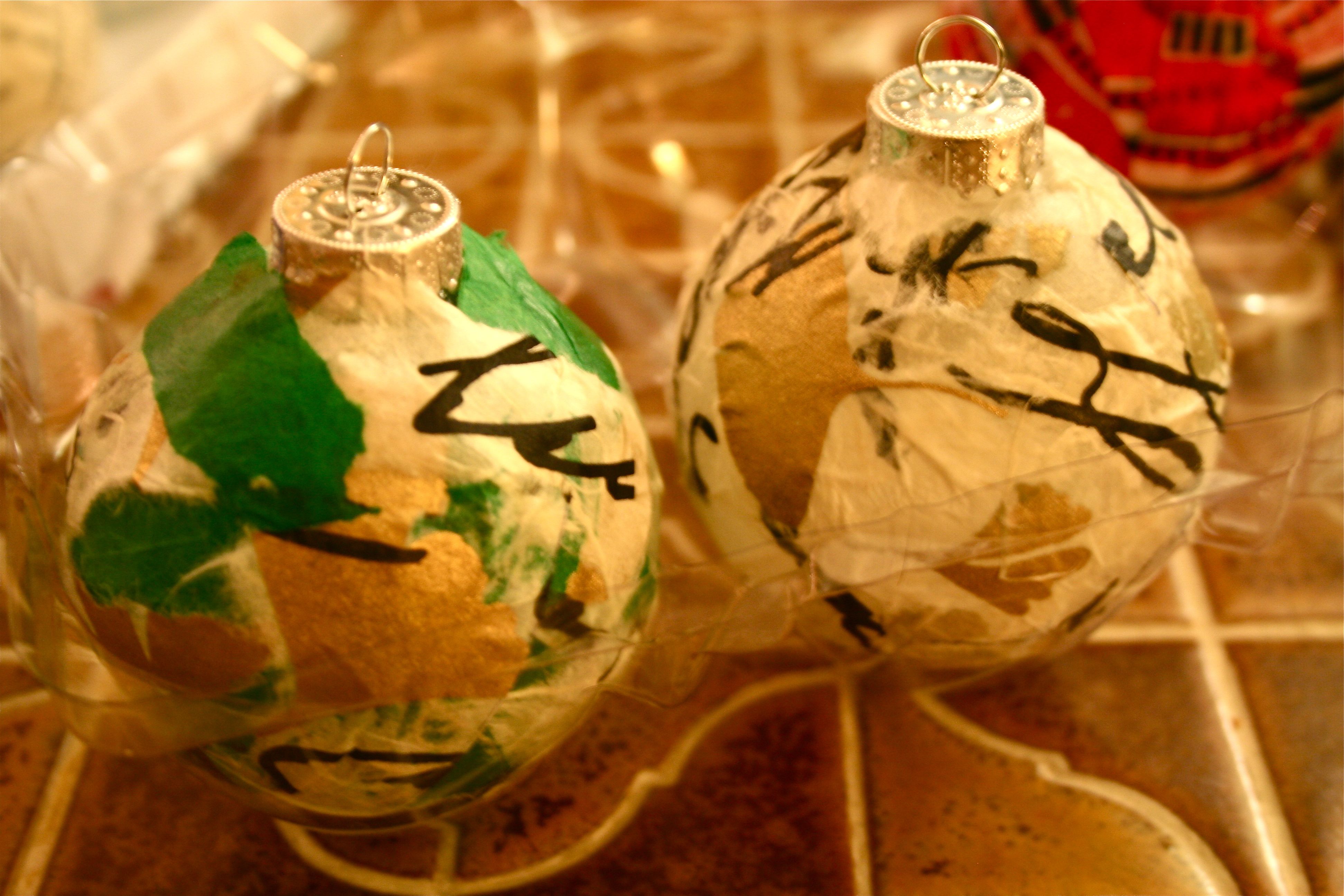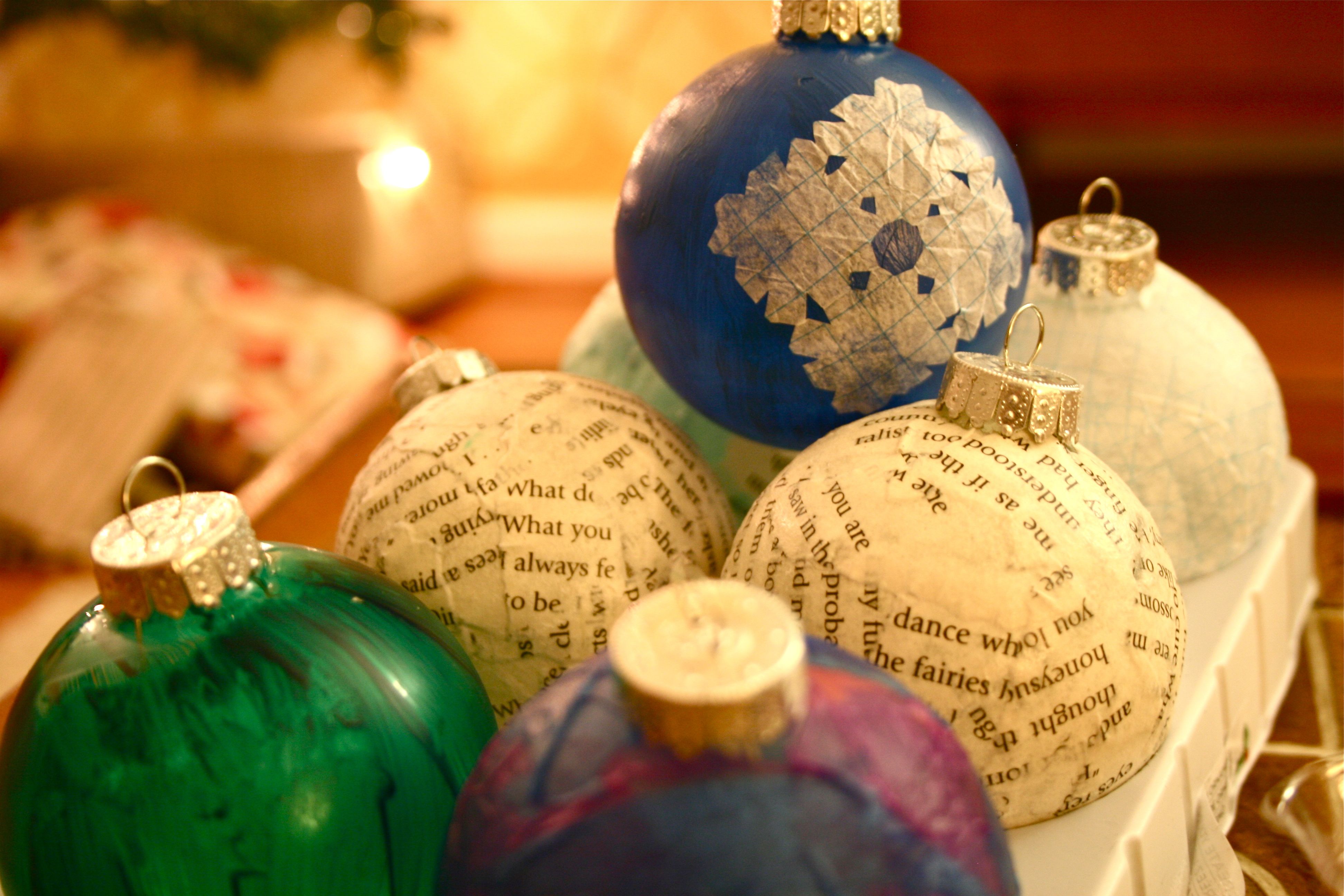 For my last ornament, I combined the other two Pinspiration images of the monogramed one and the one with decoupaged pages from a book. I just ripped a few sheets of paper from an old book I knew I wasn't going to reread and then layered on small pieces with the glue solution. Then, I took a black Sharpie marker and penned on a "W" for our family name (John's last name is Waller and mine is still Williams until we get married in April, so I don't have to change my initial!).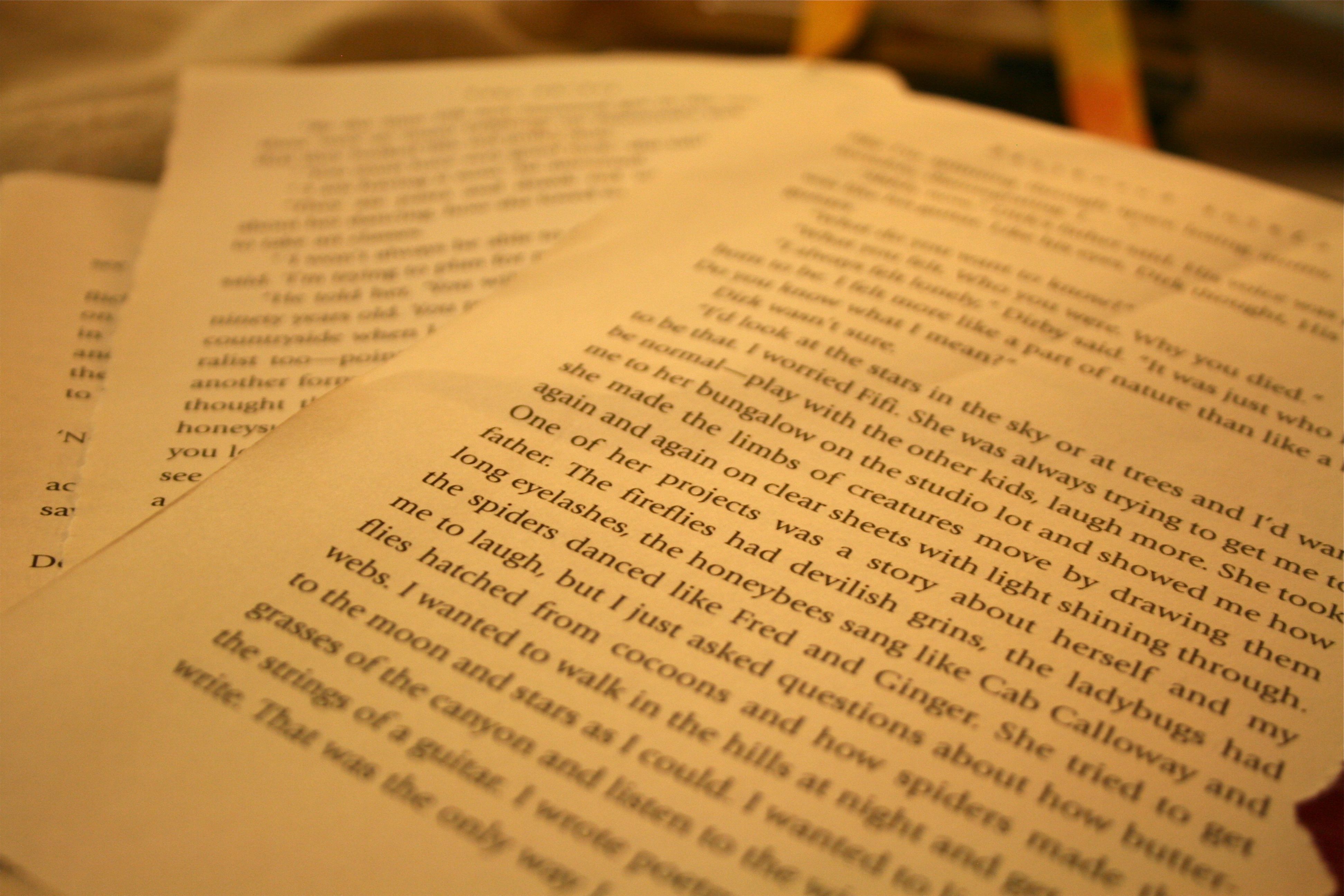 Definitely not rocket science and my "W" isn't perfect, but I think that's the beauty of hand-decorated ornaments. It's really more about the memory for me then the look itself – At least in THIS project, since you may know I'm usually a perfectionist…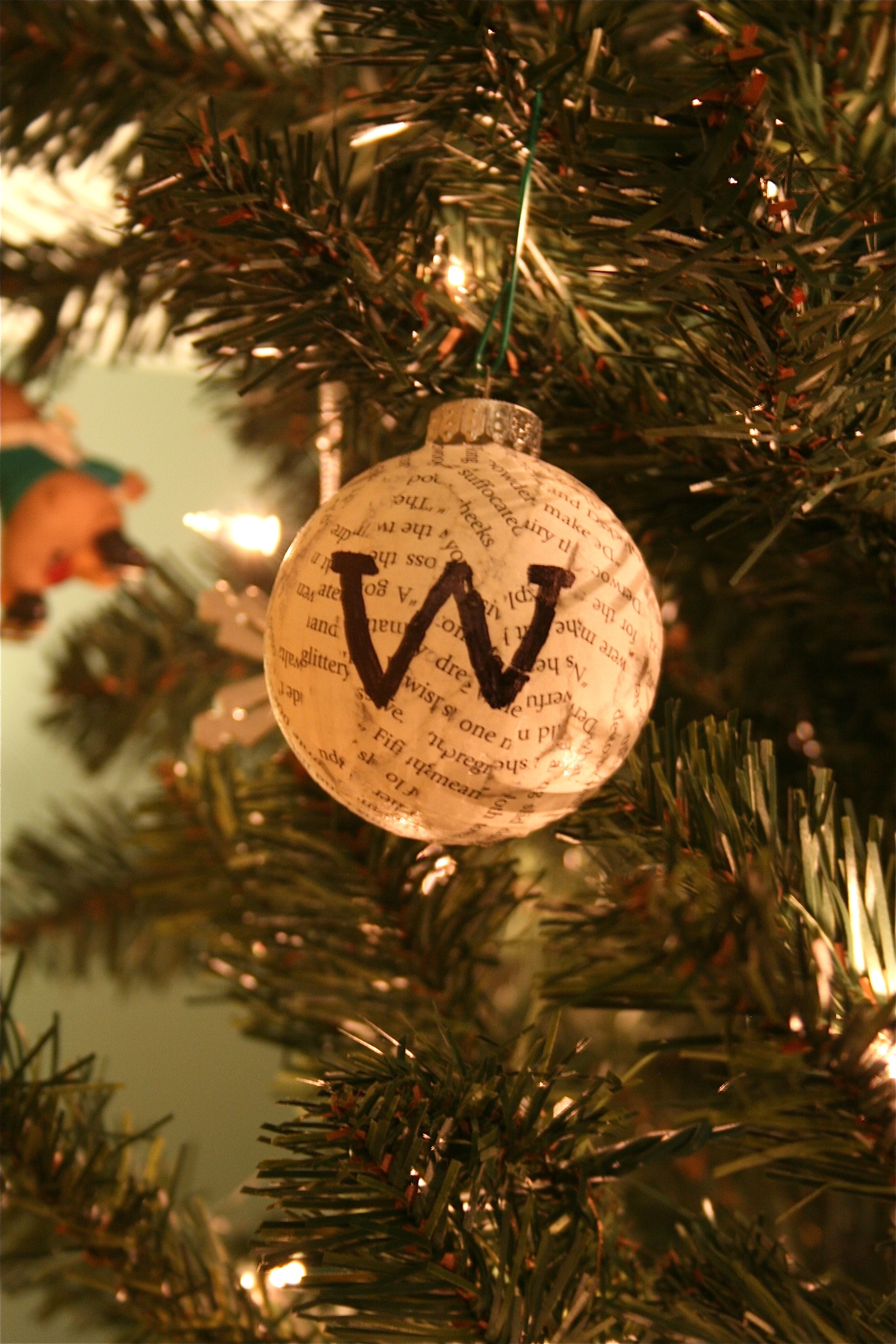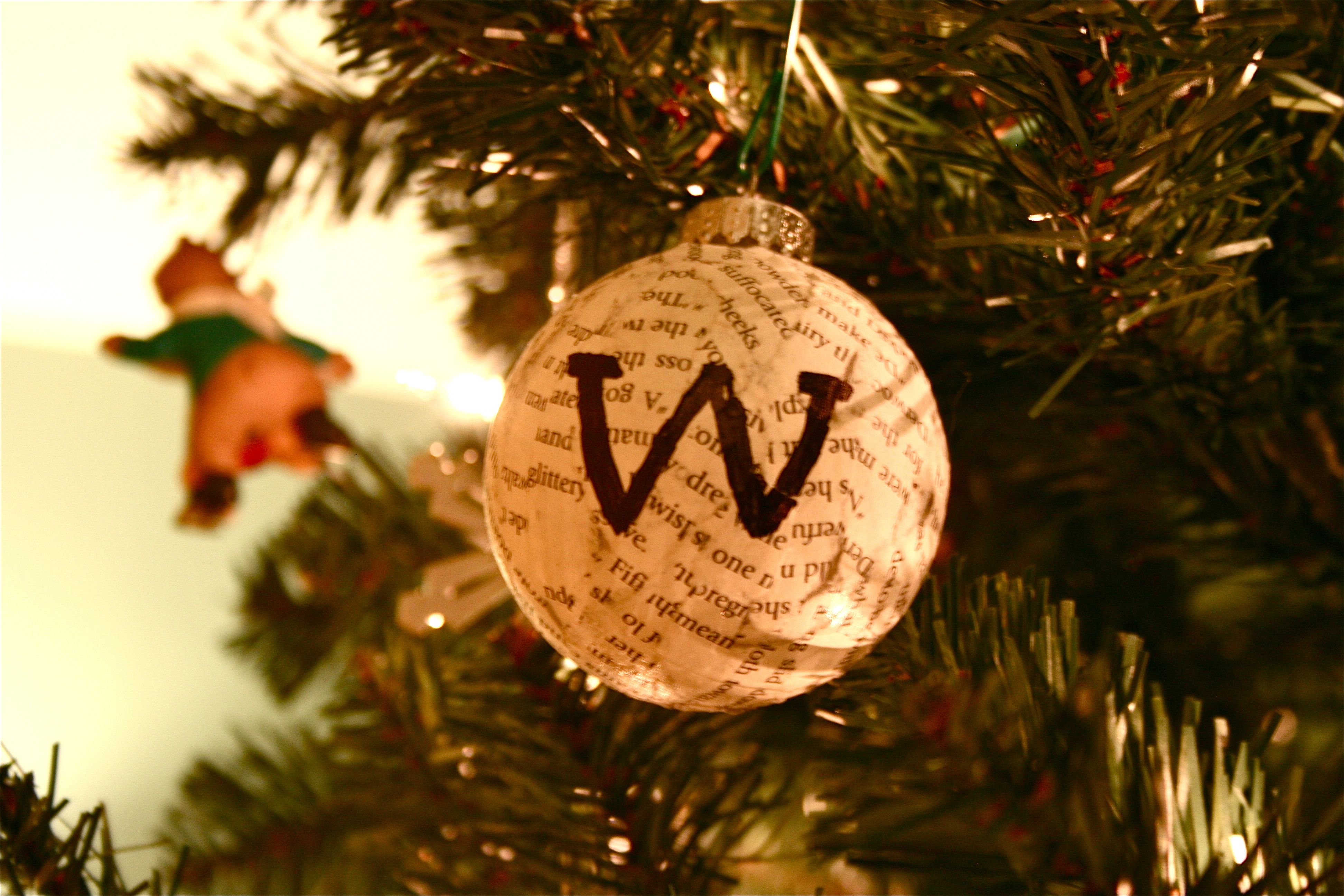 We had so much fun getting into the Christmas spirit 🙂 Even with all the busy decorating, John and I still managed a little Black Friday shopping at Target's two-day sale. I snagged these 7 DVDs for under $50!!!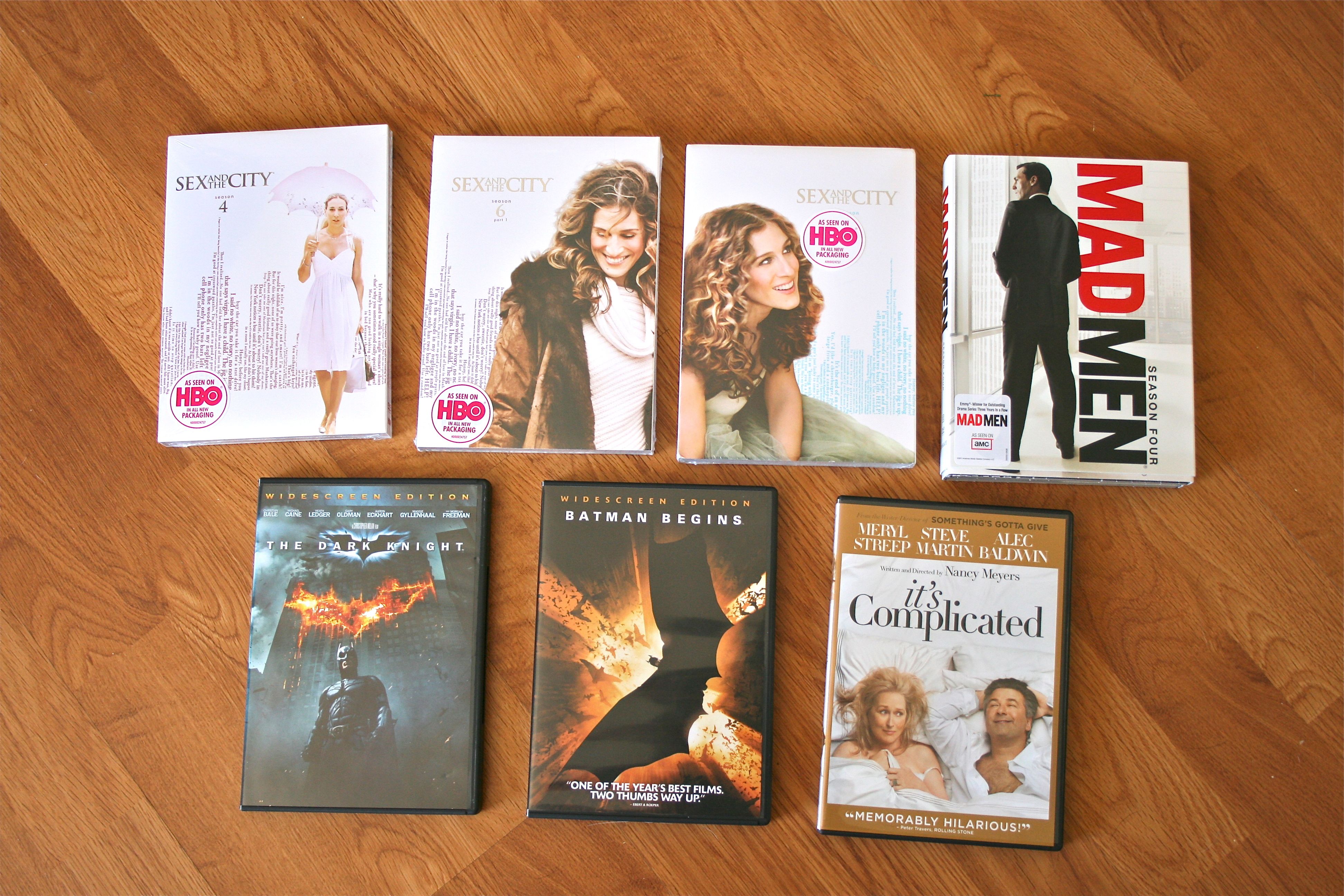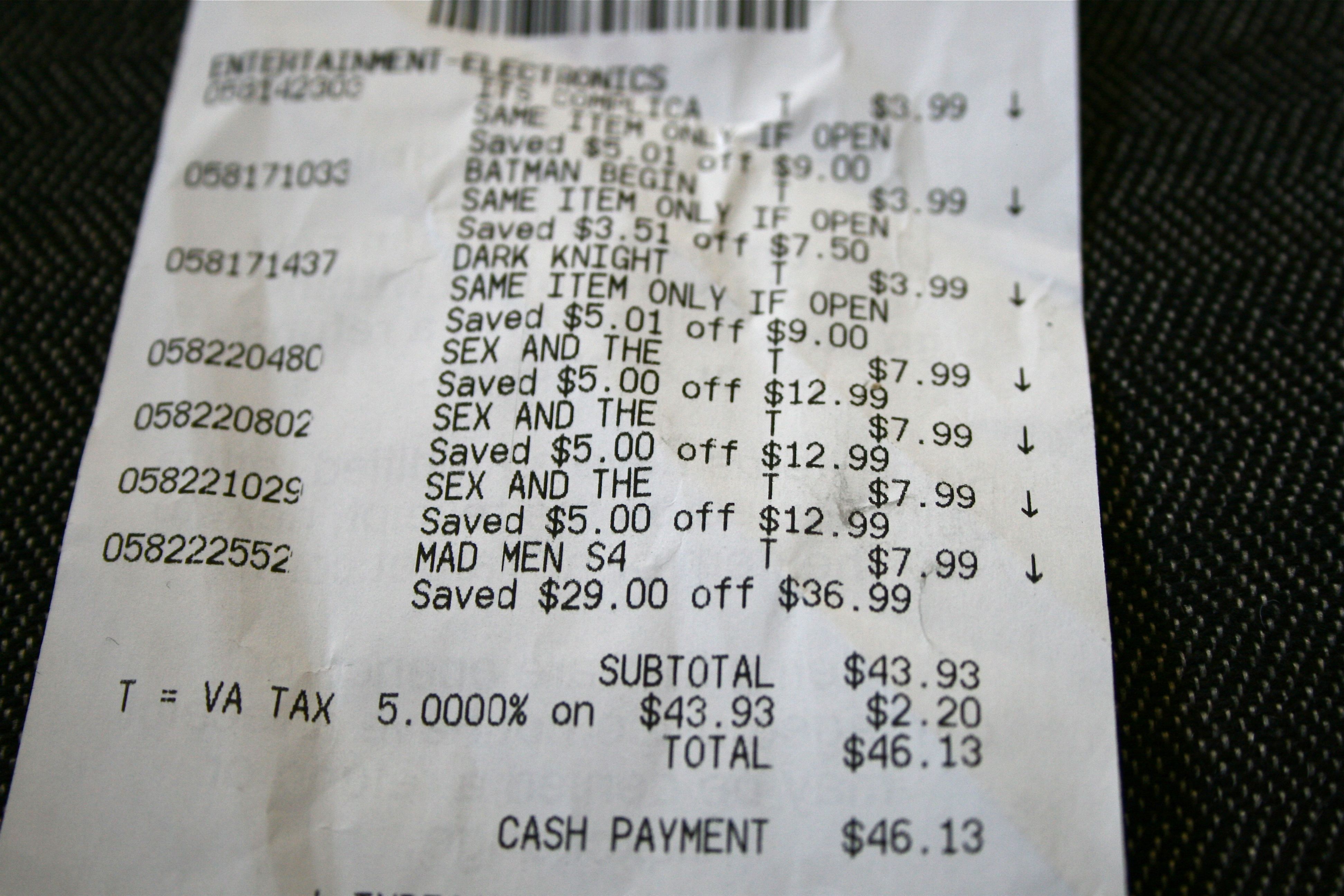 I just L-O-V-E seeing how much money I saved…Very pleased with my Black Friday deals!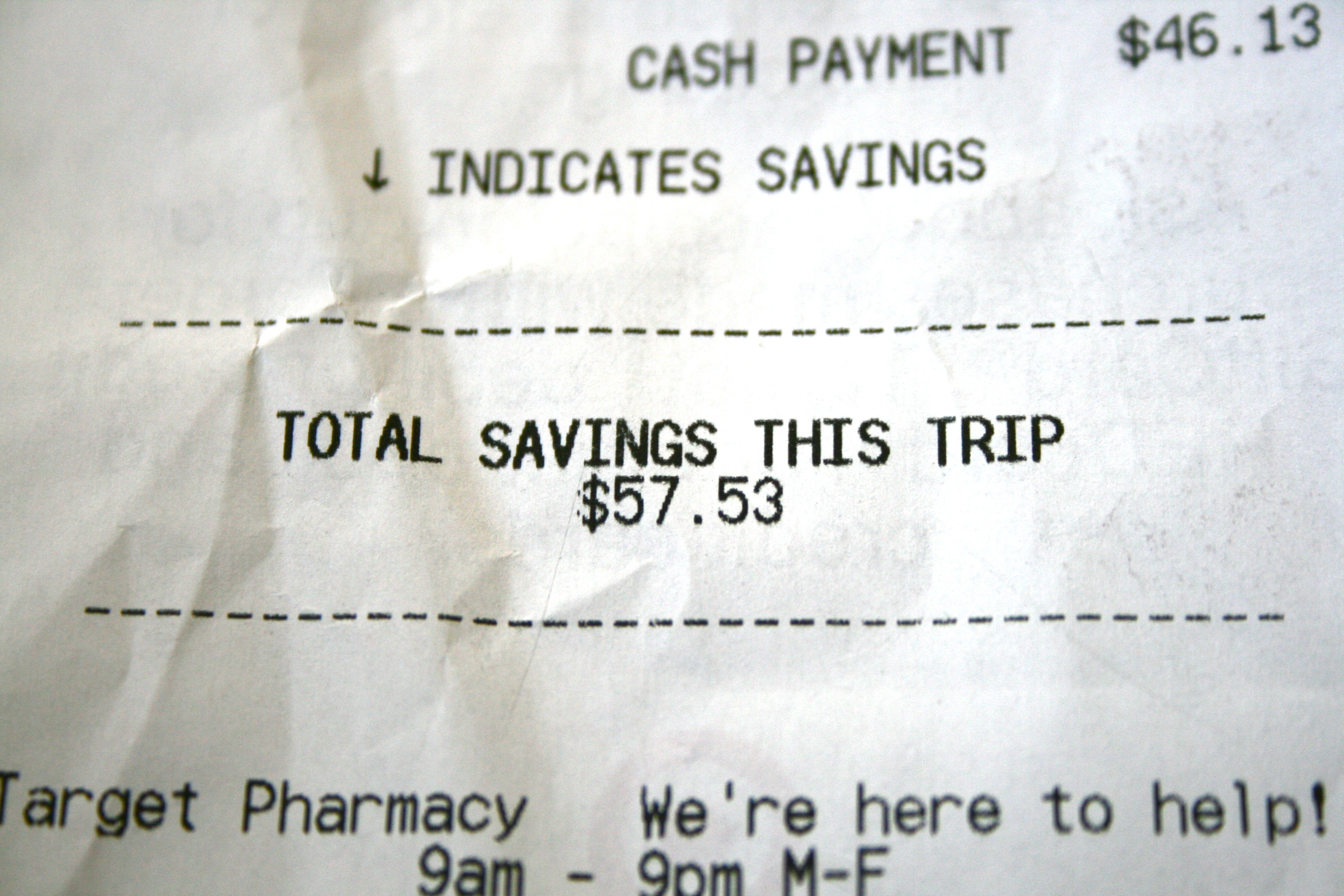 One last thing before I go…Here's a sneak peak at our tree all done up in the living room! I'll be explaining much more about it on Wednesday, so be sure to check back then!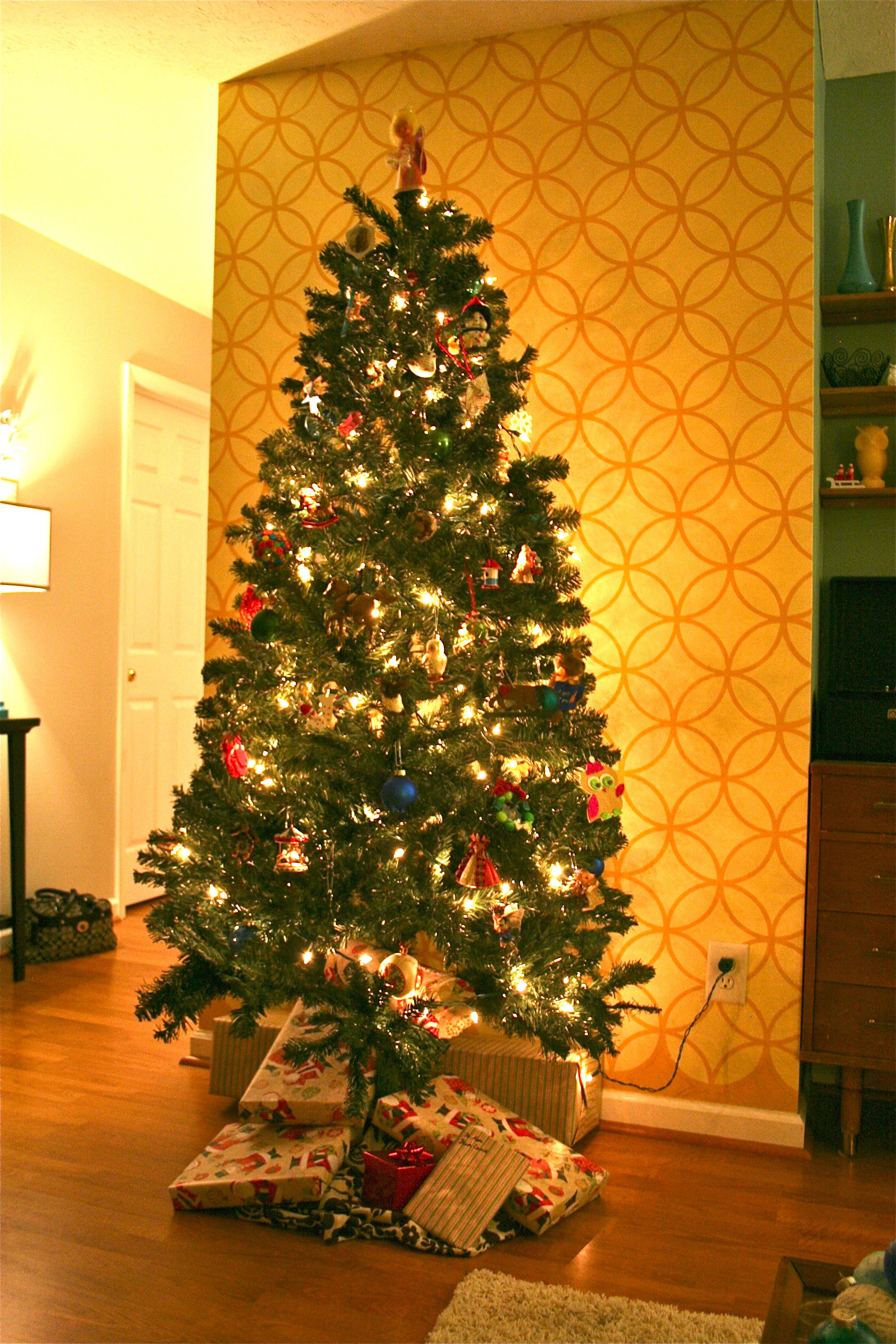 Did you guys decorate for the Christmas season yet, or are you still letting the turkey digest? Grab any amazing Black Friday deals?? We'd love to hear about your holiday!