So you know how sometimes you arrange a room, but if just doesn't feel quite right (it happened in the studio a few months ago)? Well I was struck with this very conundrum over the weekend with our master bedroom. Last month, I took a leap and switched the bed to a different wall – I thought I liked it, but after living with the arrangement for several weeks things just weren't working.
Here was the original original placement of the bed: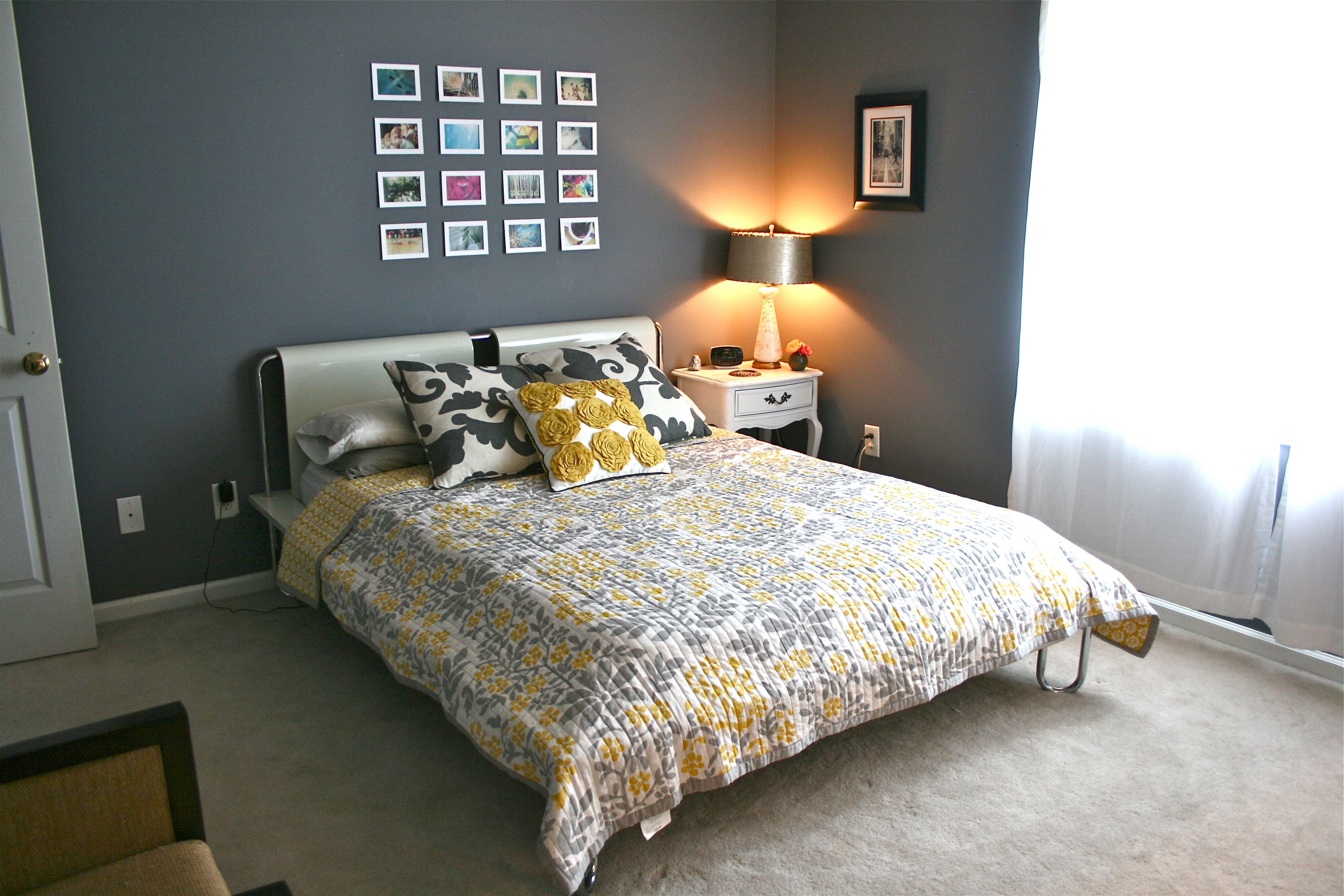 Then the next arrangement from the same camera angle: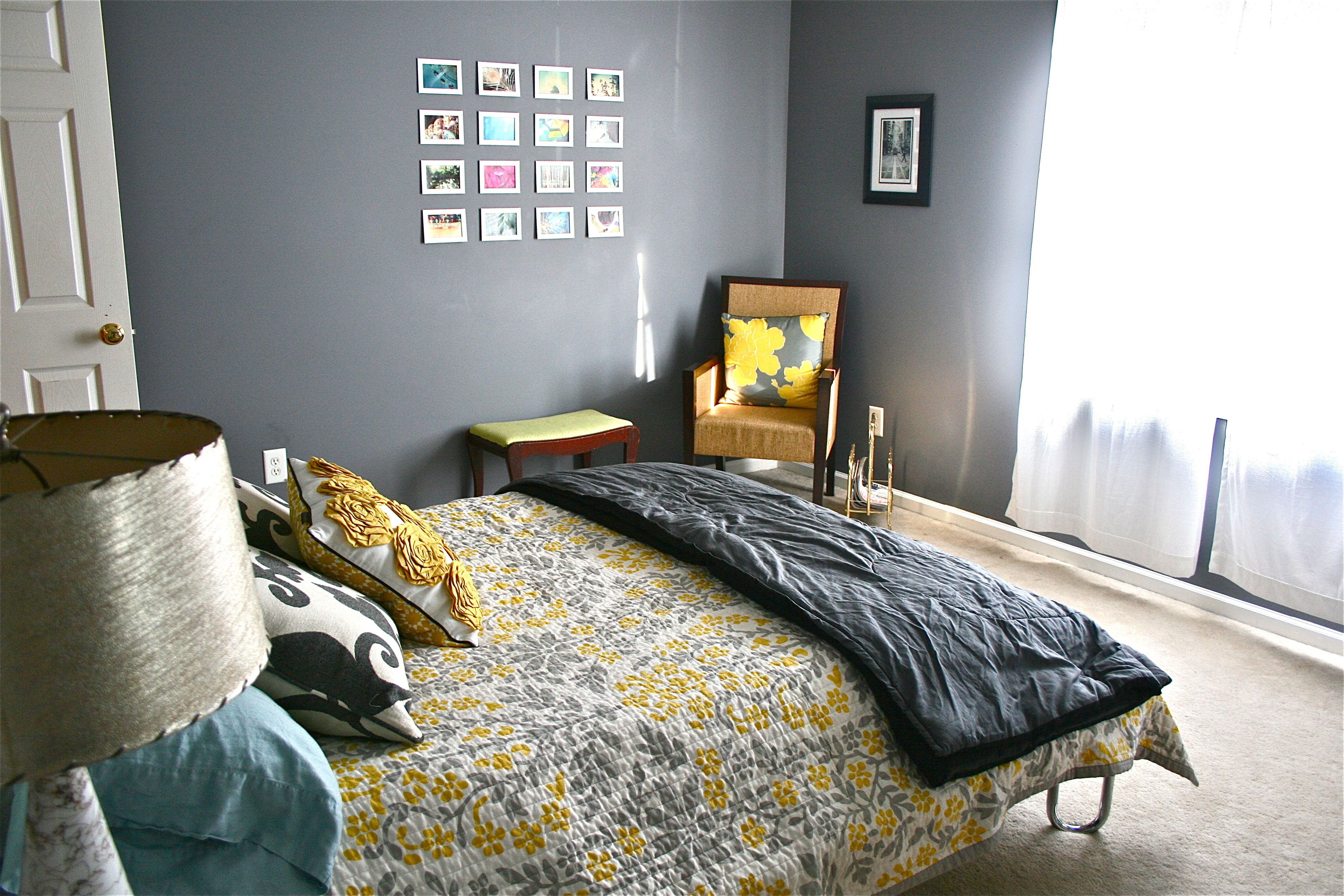 And now, here's the latest changeroo from, yet again, the same angle: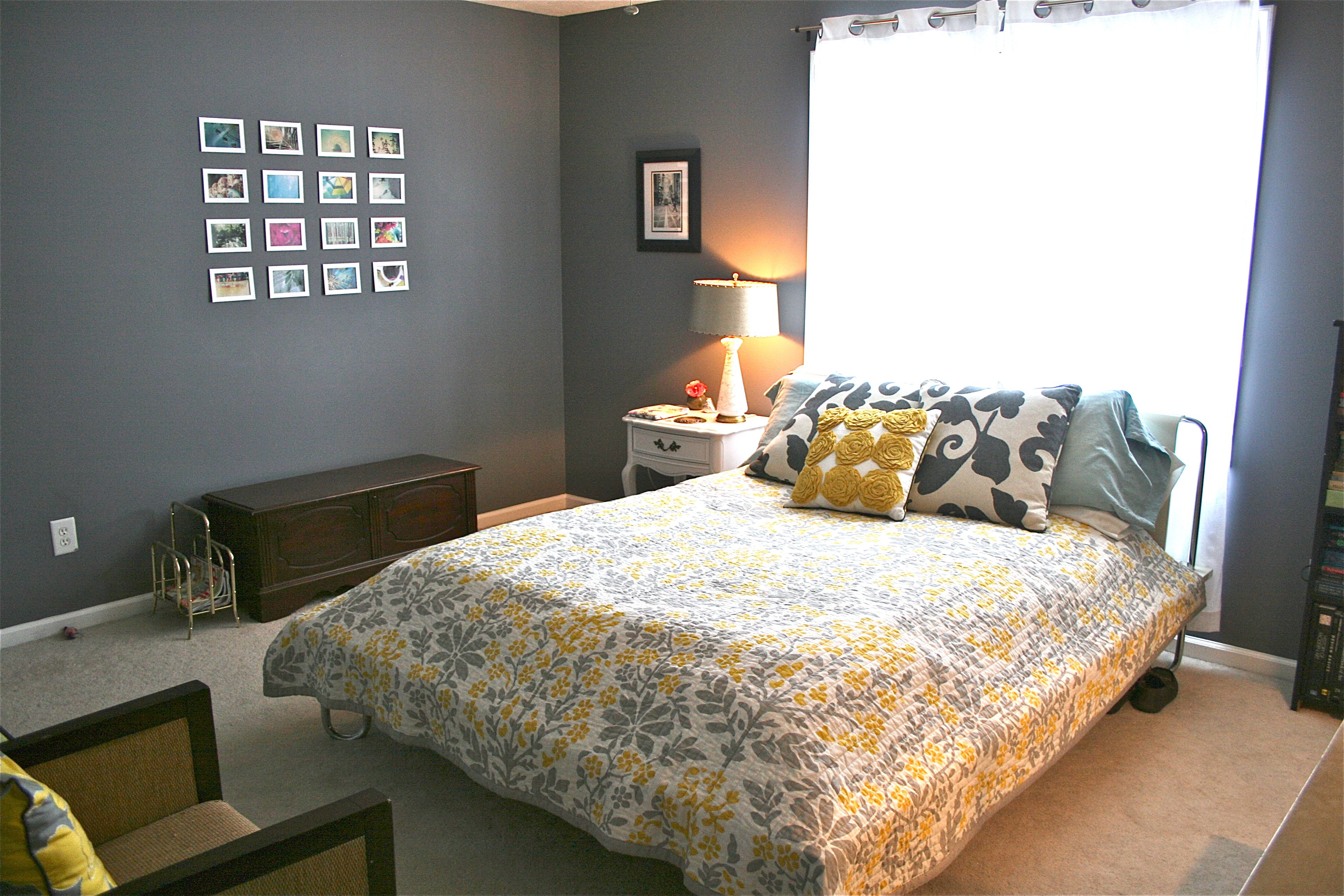 All I did was move the bed to the opposite wall beneath the window. Usually I don't like putting a bed in front of a window, but our bed is a very low platform frame so it hardly blocks any of the view (not that the curtains are ever open to show said view – I prefer the soft white light shining through the linen rather than seeing the row of townhouses behind our house).
The biggest improvement was in the flow of the space. Both positions of the bed chop the room in half, but its the placement of that little cut through by the foot of the frame that counts. Before, I had to swing around the bed to get to the closet and the bathroom. But now, I just flow right and then left with easy movement and no sudden shifting. I know it seems like a few harsh turns wouldn't make much of a difference, but when you're in a hurry and need to grab a sweater or brush your teeth as you're rushing to get out of the house, that extra moment really counts.
For a bird's-eye-view to help you picture things, here's a top level floor plan – The bedroom is at the back of the house: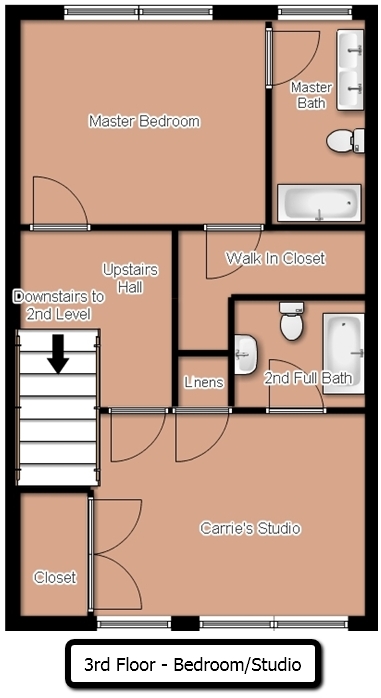 Here's the view from the bedroom door (all previous shots were taken from the closet door frame):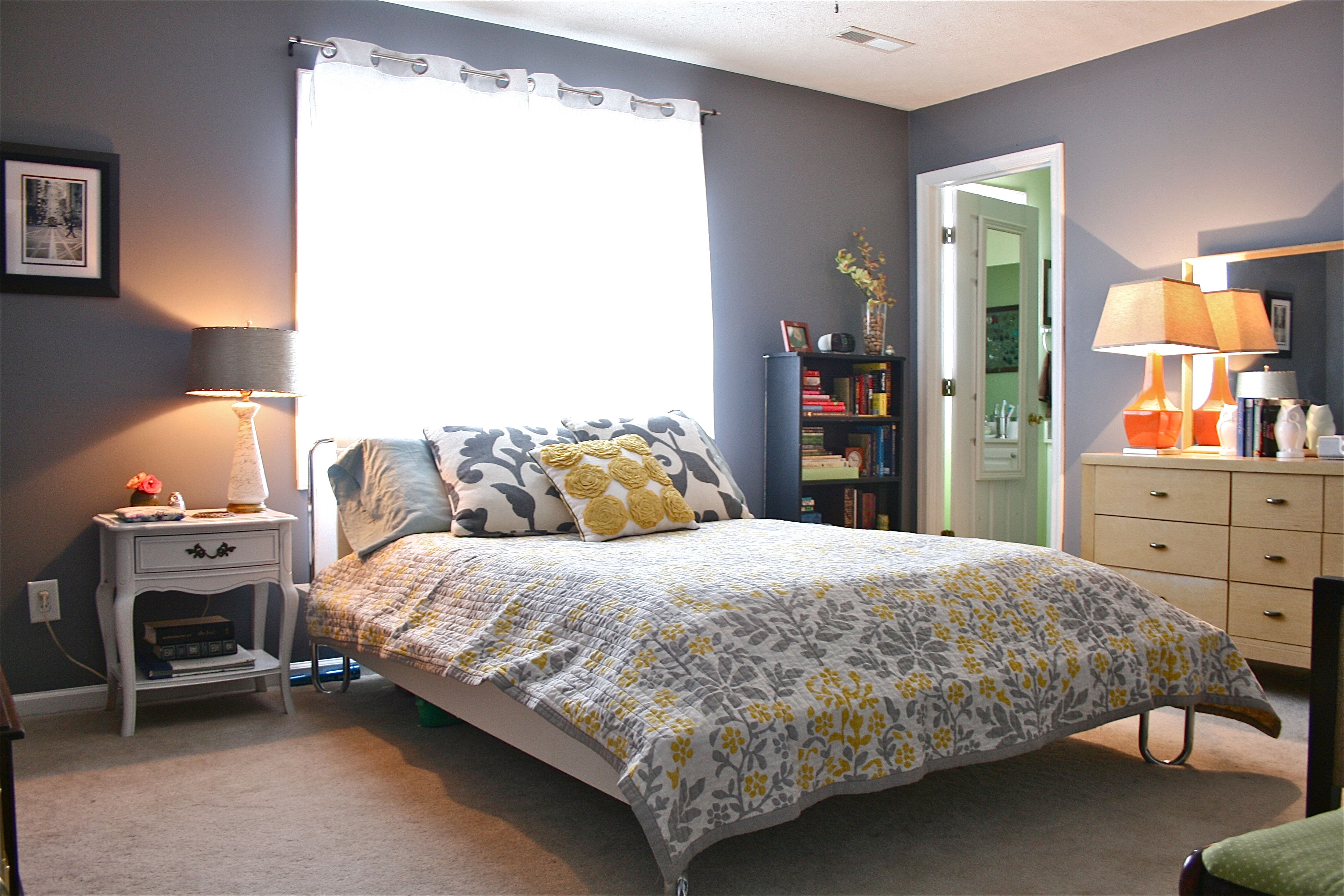 And since we are at it and the afternoon was so shiny and warm, perfect for a good photo shoot, here are several more details of the master bedroom as it stands today. We are loving the grey walls and pops of color and pattern throughout. It's really a dream space for me and I think John adores it just as much as I do.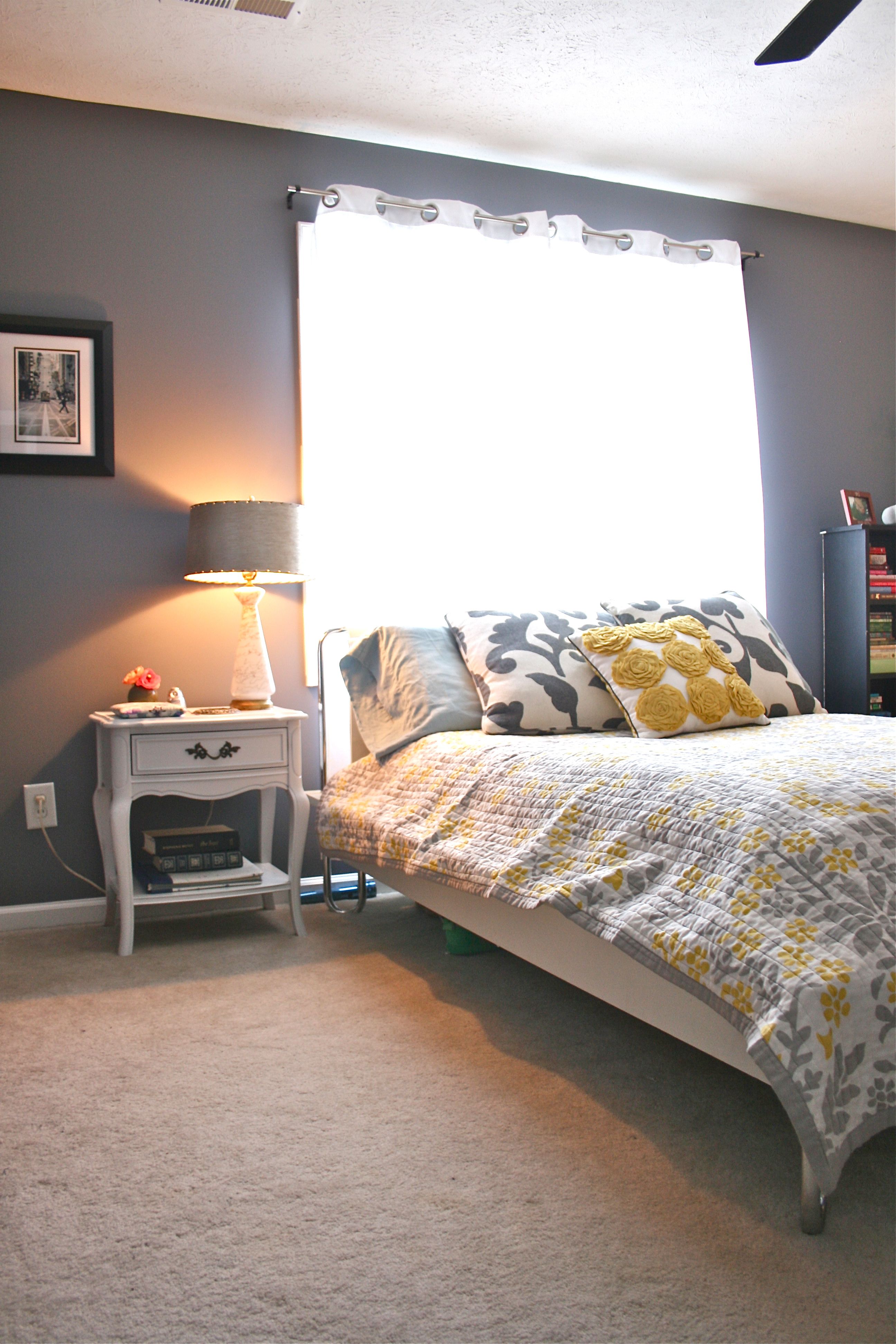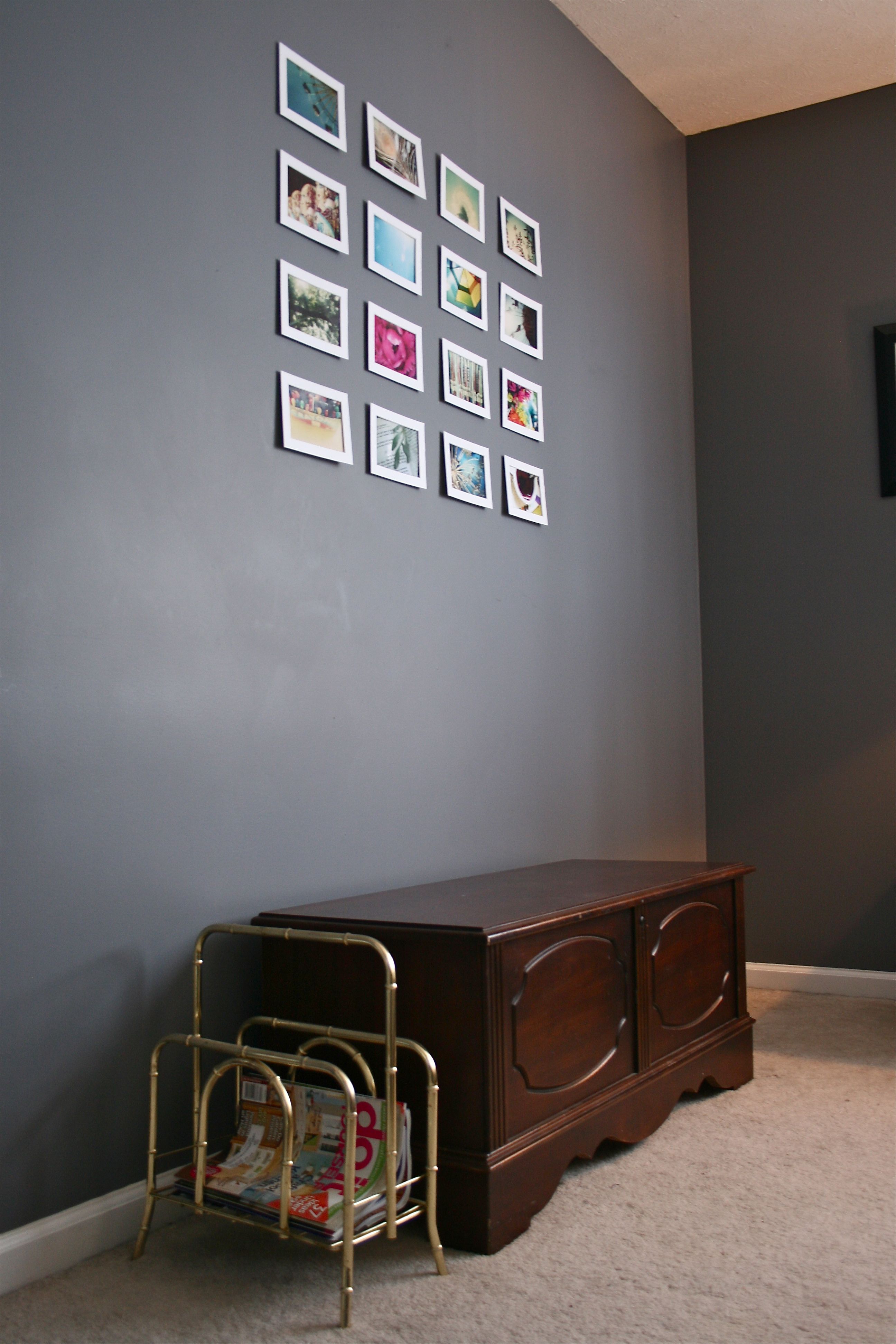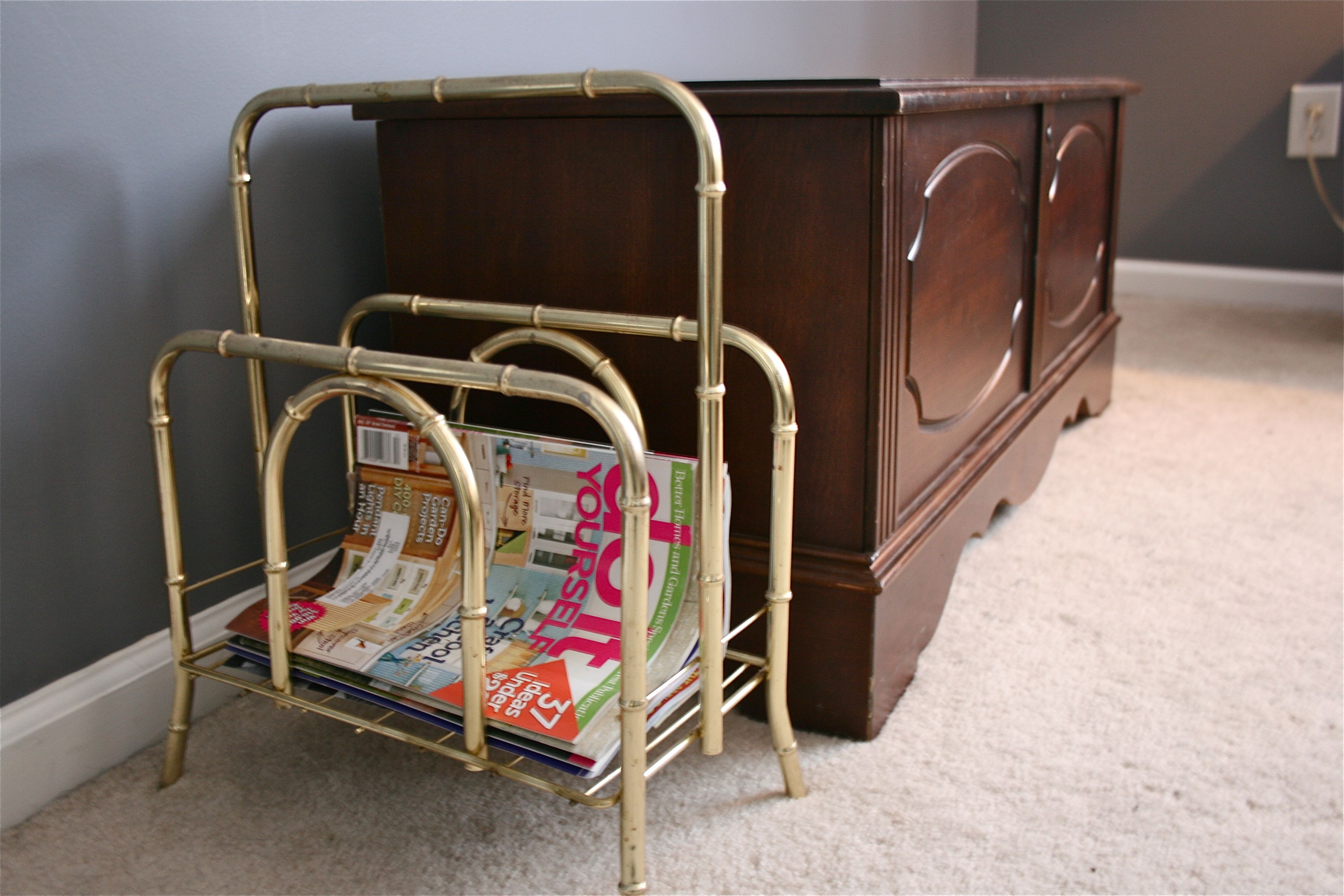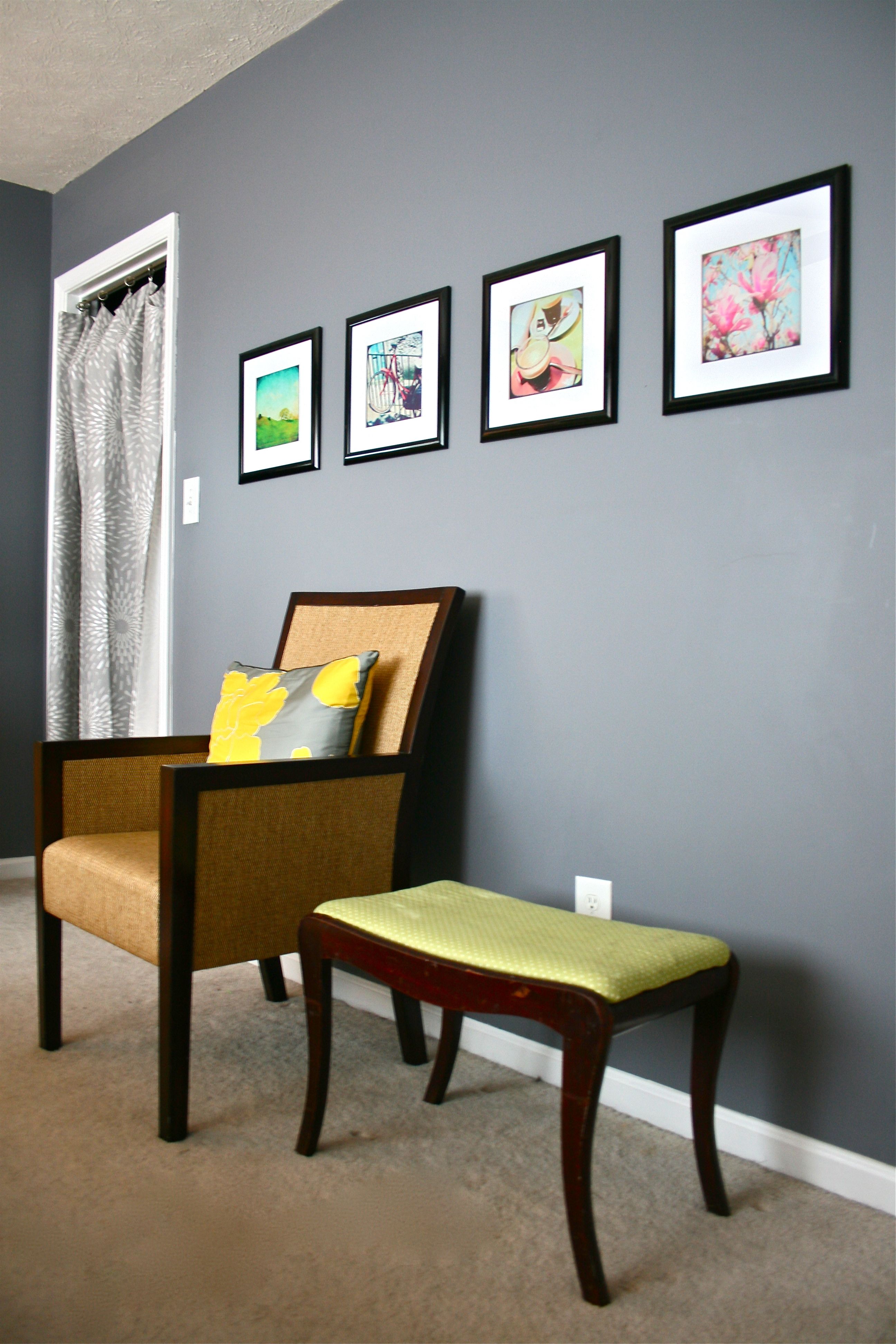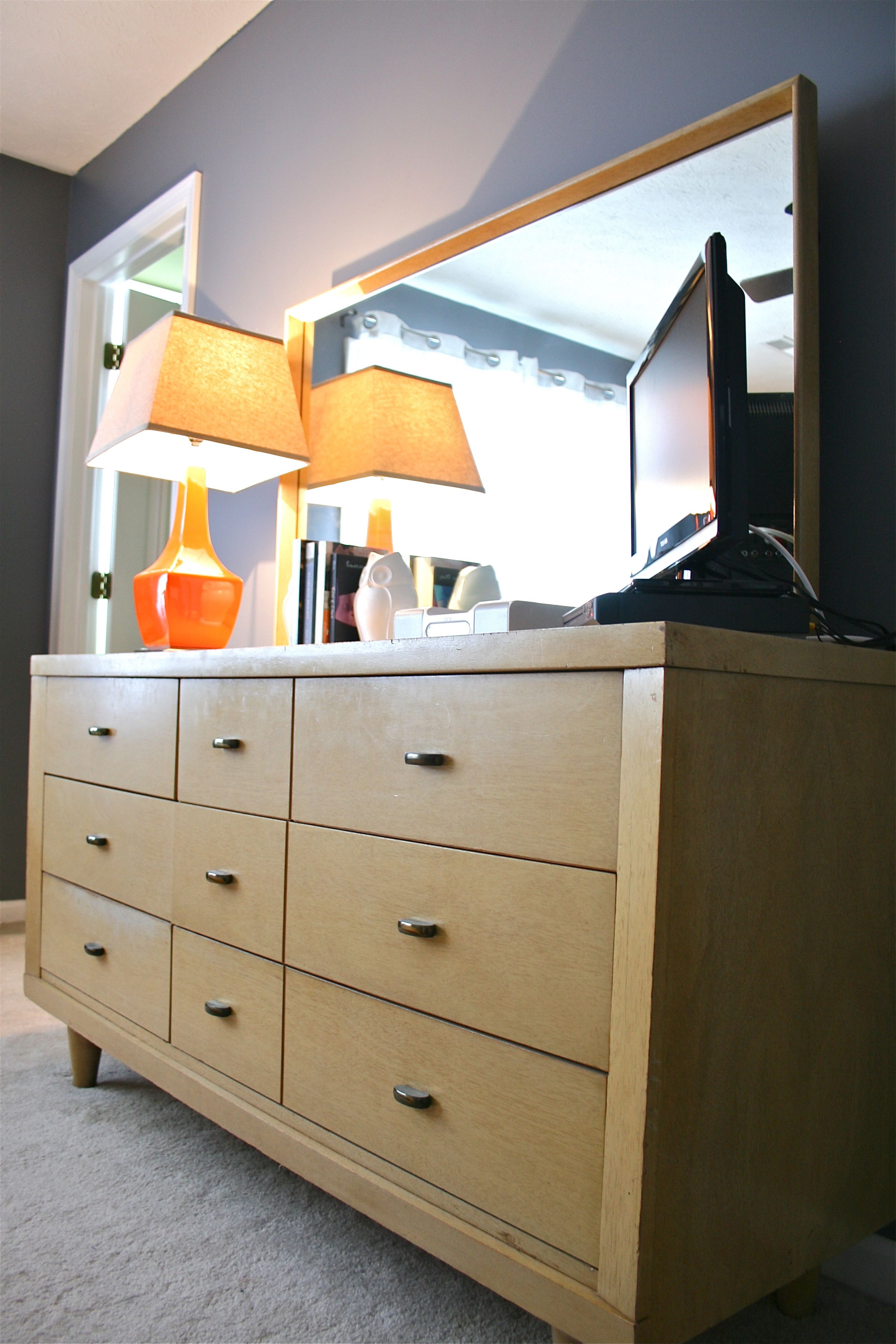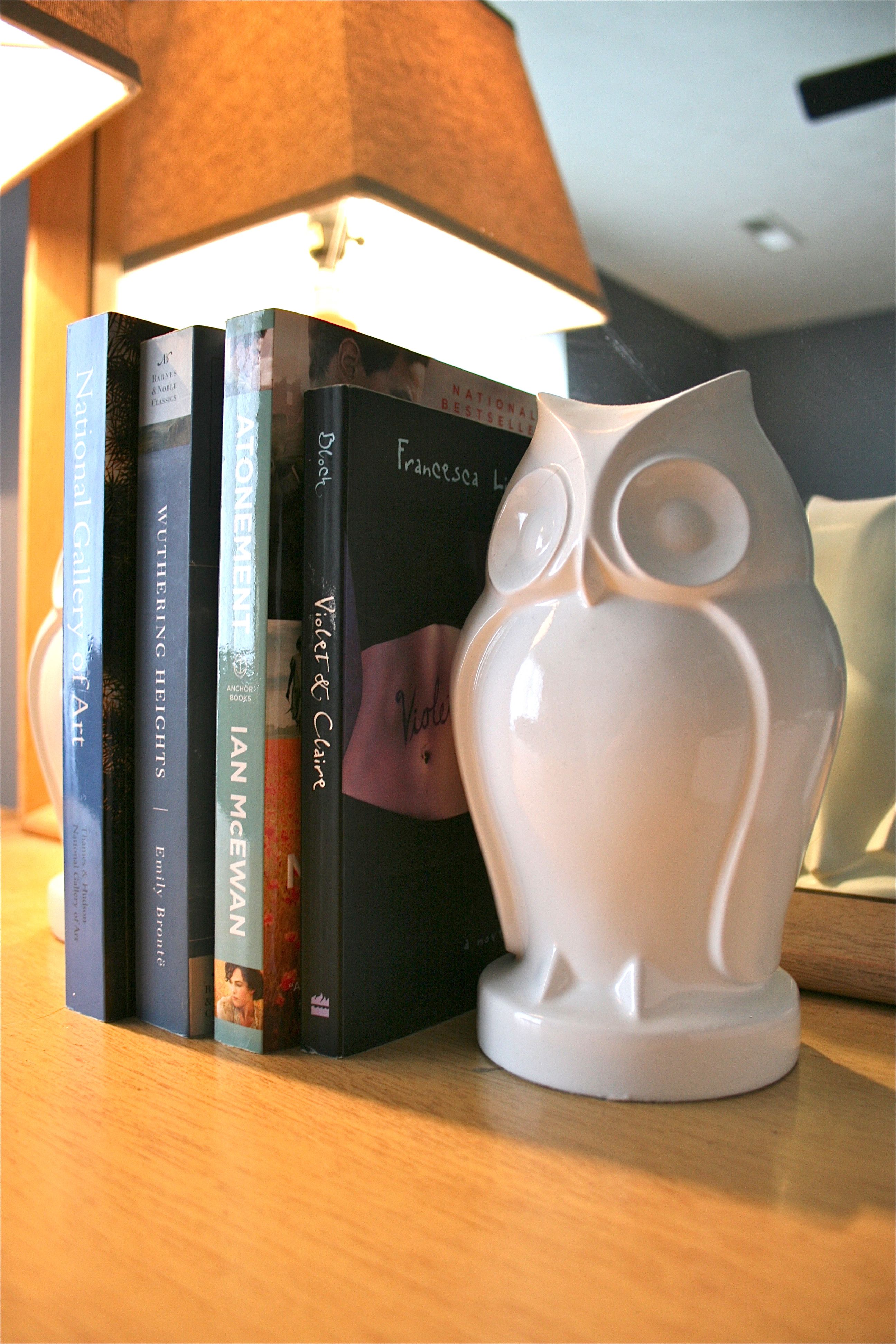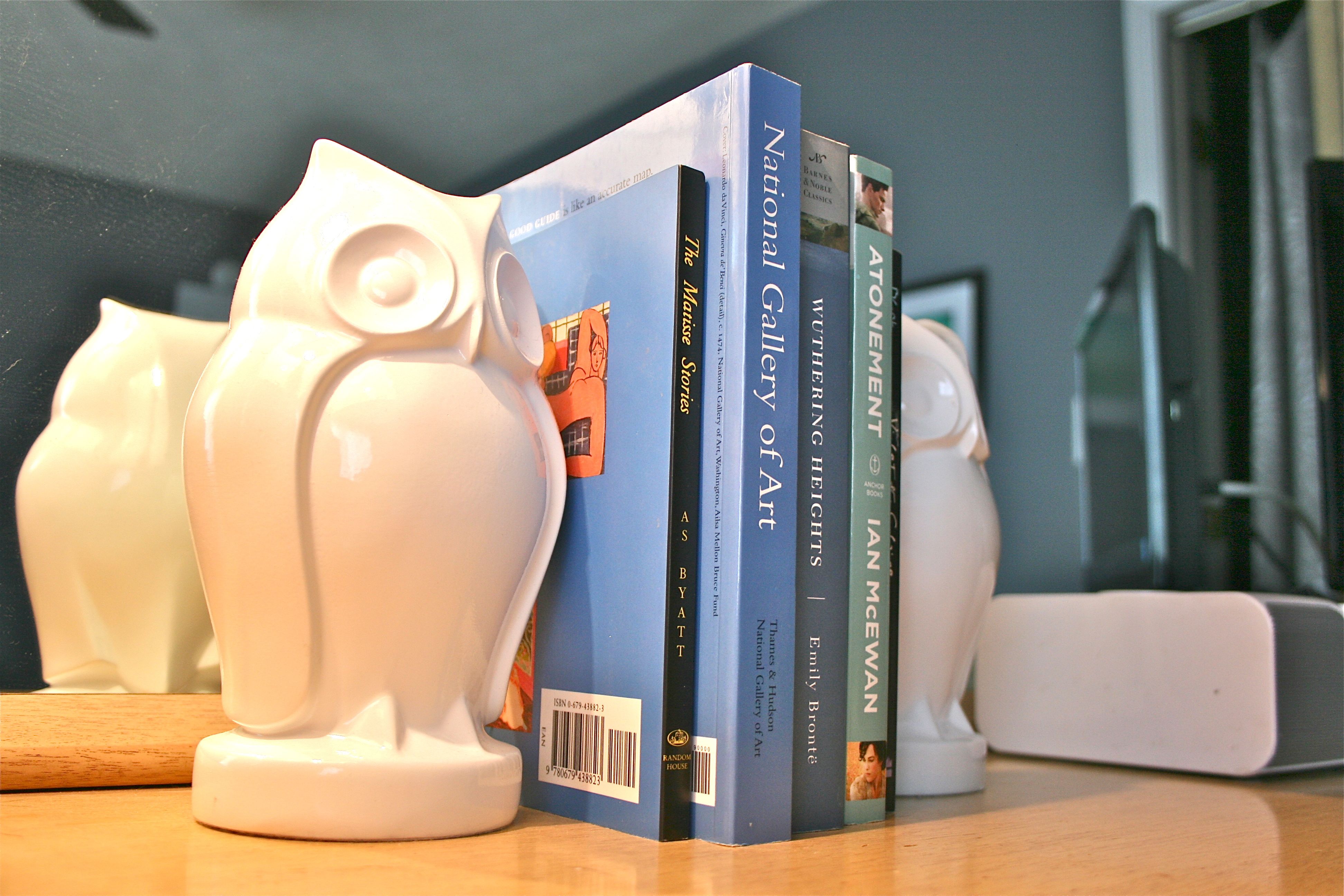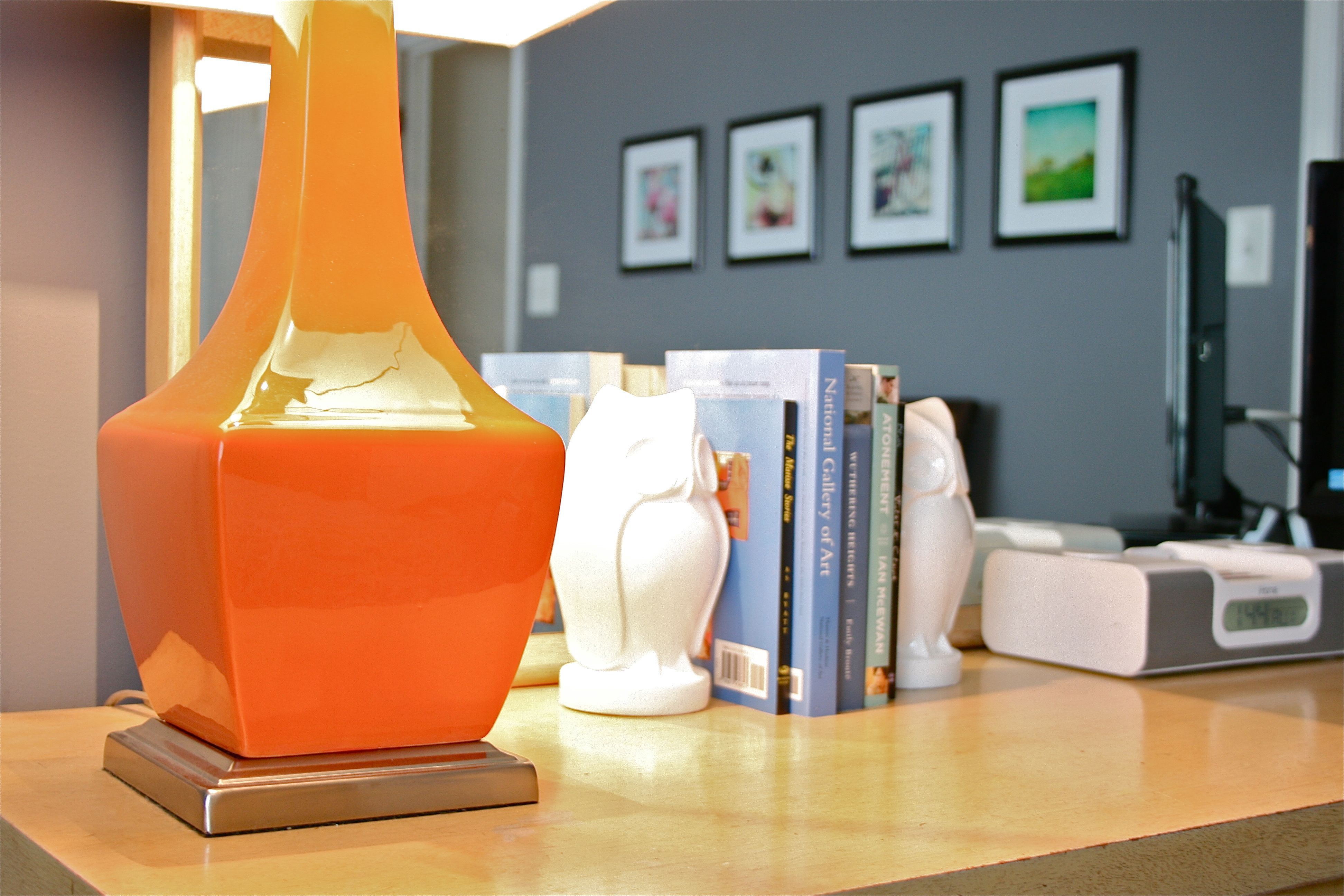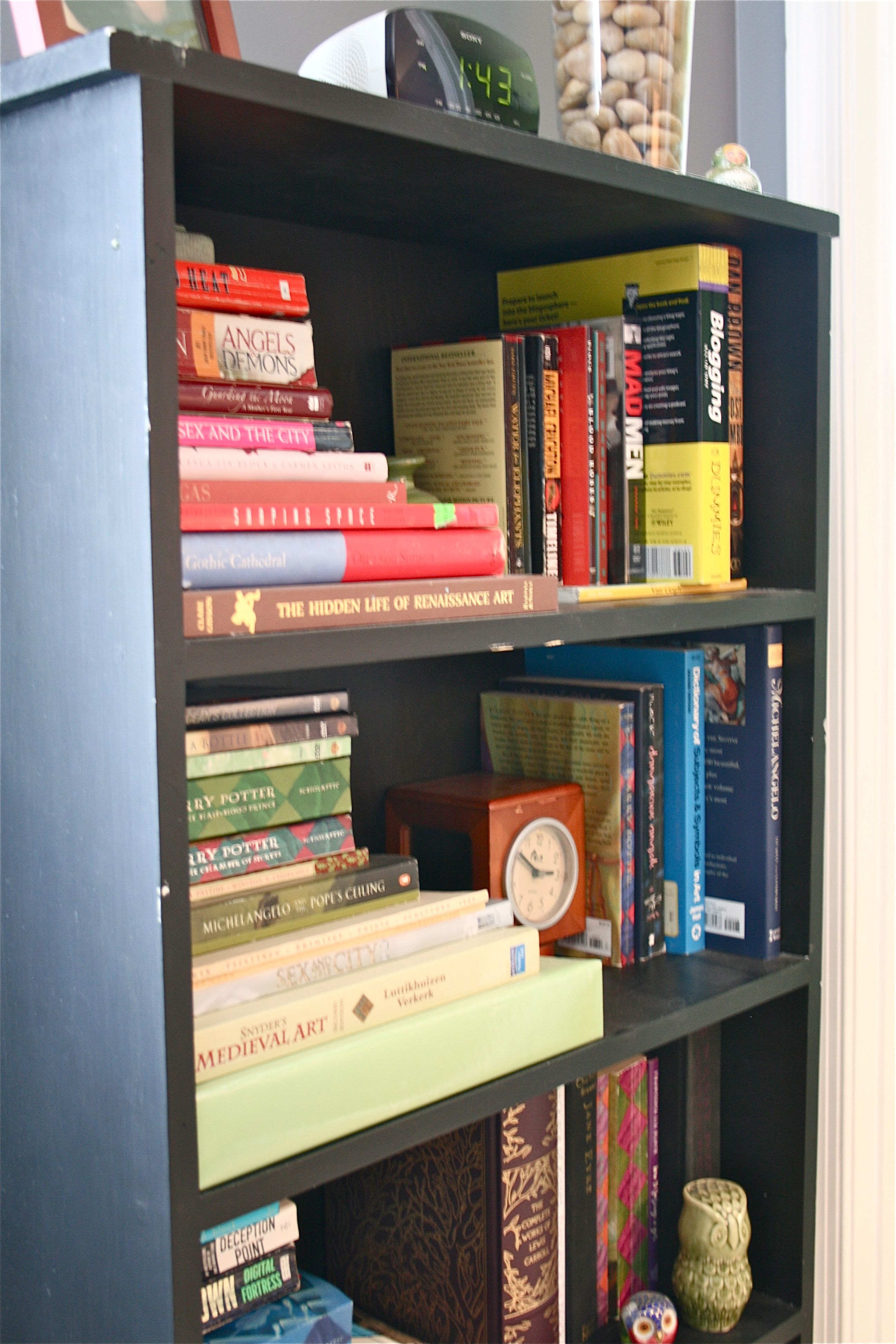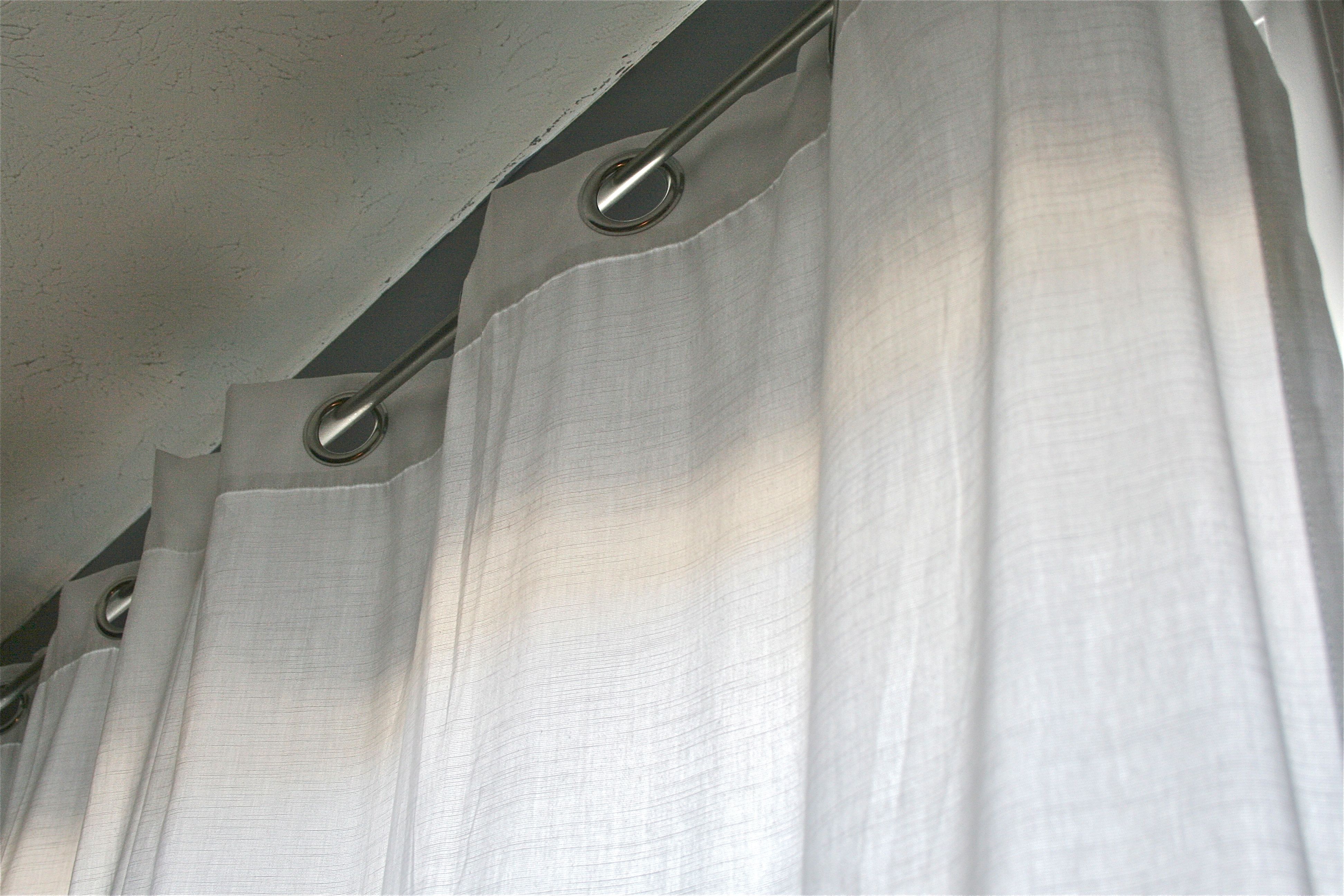 I think it's kind of neat how the bright light streaming through the white textured linen almost gives the bed this hugely regal and angelic head-board.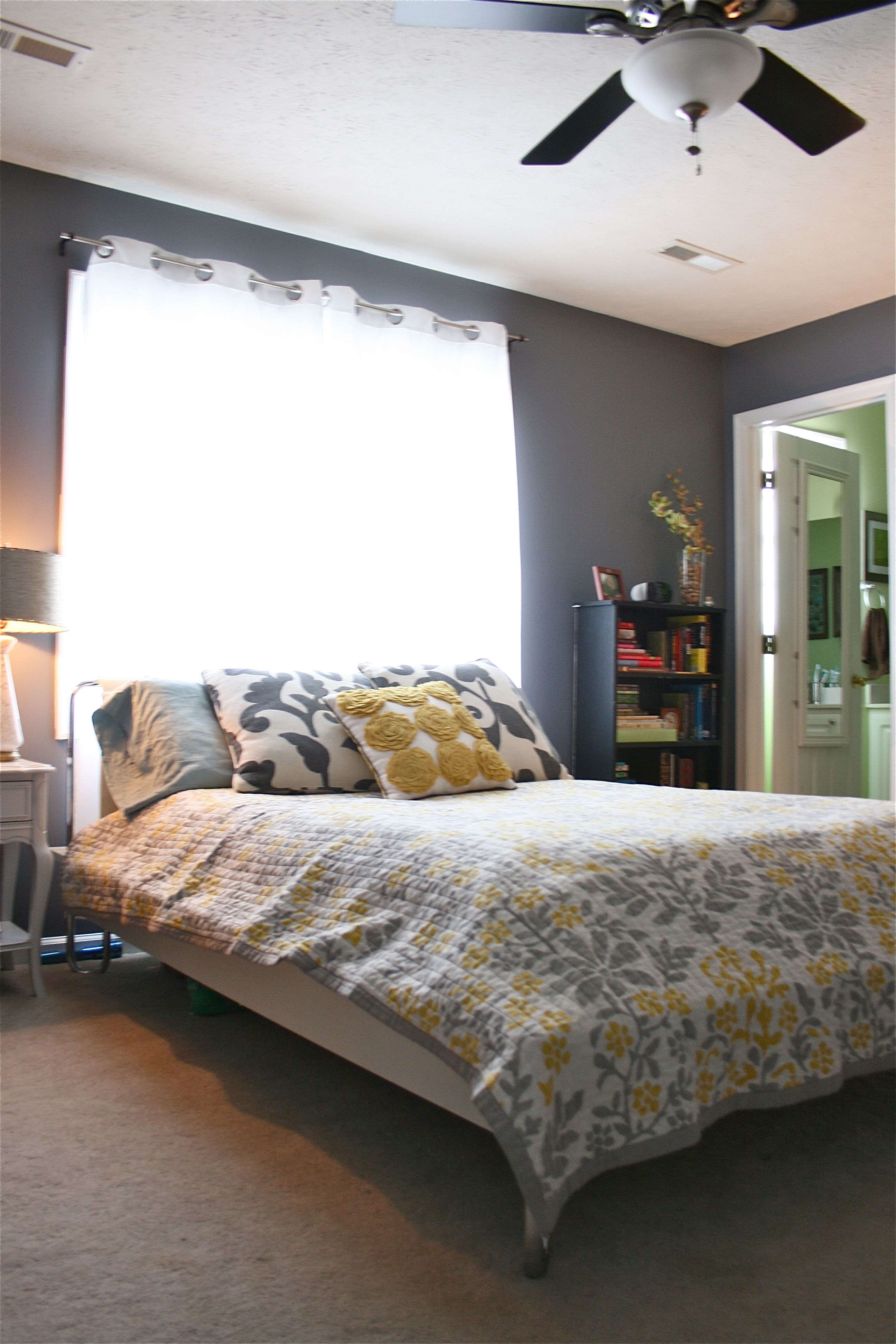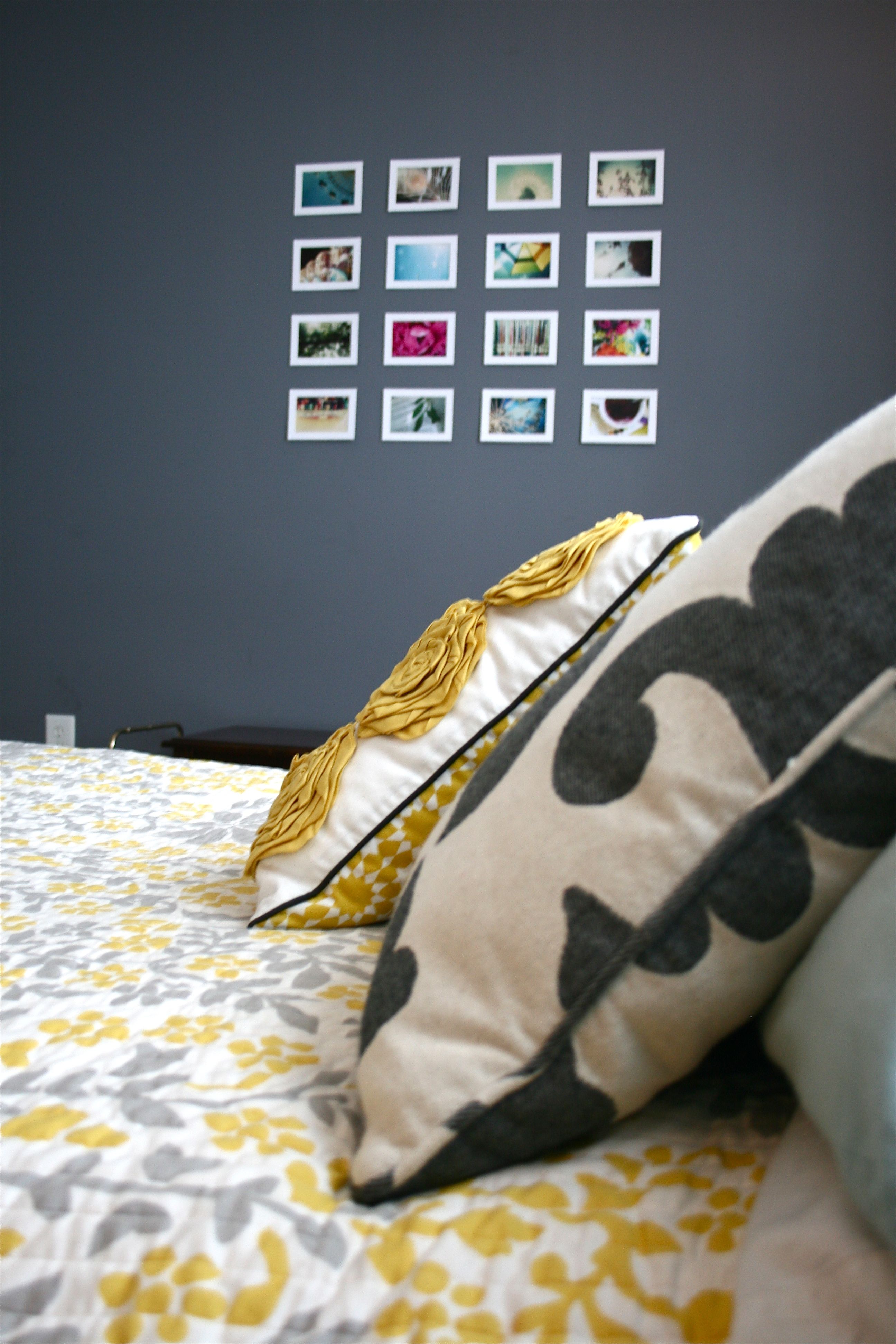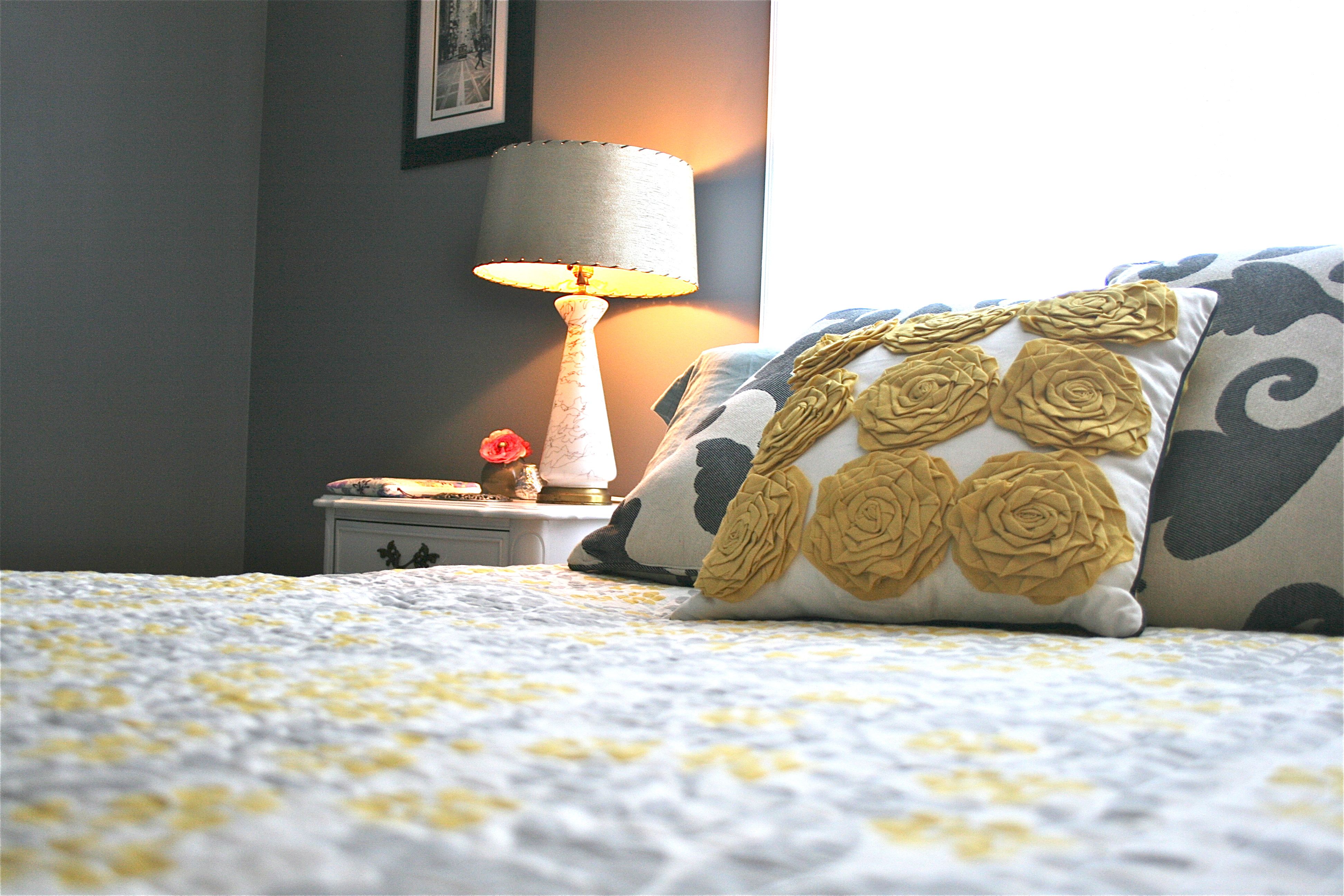 For more photos of rooms as they stand today, check out our recently updated  house tour!