Today, I am beyond honored to share the lovely DIY wedding of our good friends Nathan and Ashley. Now, if ever there was a soulmate couple to our own little twosome, this is "the one." Made up of one part manly musician and outdoor enthusiast, and another part girly crafting extraordinaire, the newlywed Hilbish's are the yin to our yang. I could sit and chat for hours with Ashley about this and that for the home. Her exceptional taste (no surprise, she works as an interior decorator for Curtains, Blinds and Bath locally) is one that I have come to rely on for bouncing ideas off of. And nothing showcases that taste better than her and her hubby's wedding day.
Shot by the talented Colling Photography, this oh-so-special May event is just saturated in style and elegance. What I thought a lot of you would appreciate is that, while the wedding ceremony and reception look filled to the brim with exuberance, a large portion of it was created at the hands of Ashley and her family and friends.
Throughout the photos shown below, you'll find thoughts and memories spoken straight from the bride herself. If you're planning your own wedding this season, Ashley shares tons of valuable (and practical) advice for tackling the sometimes stressful planning stages. A full list of local event vendors is also included along with links at the end of the post. I hope you enjoy!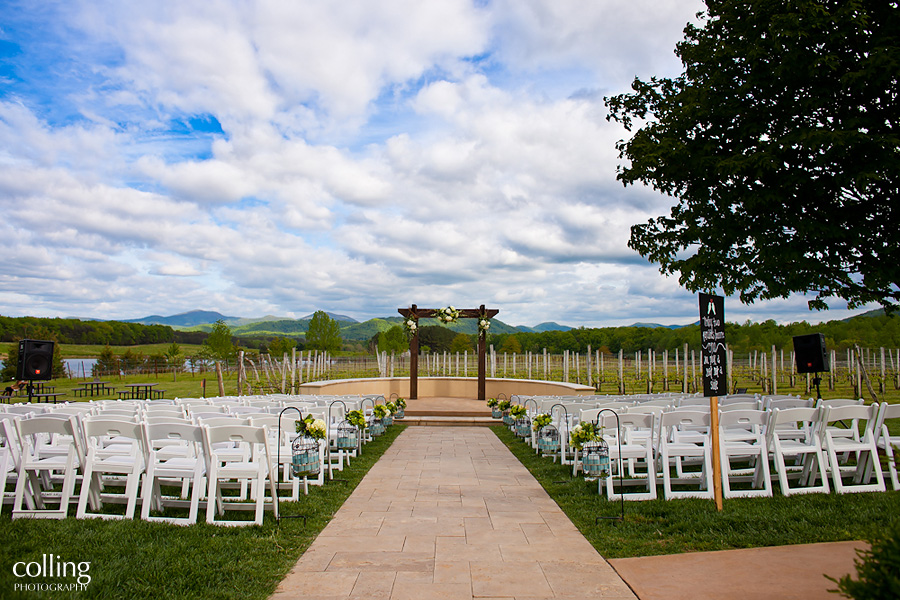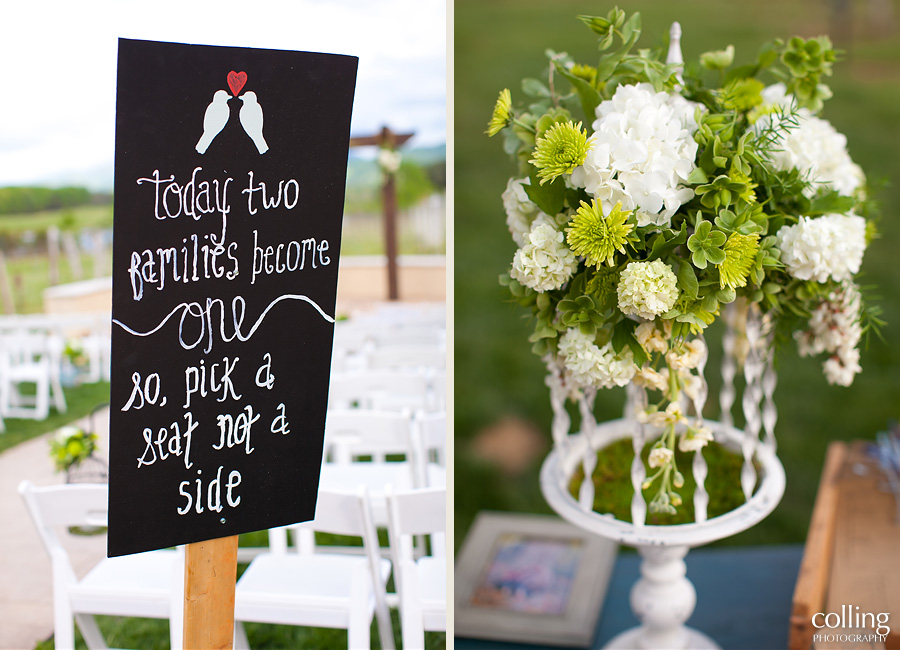 I never thought it would be so daunting to recollect a day that was literally just a month ago! Trying to remember your wedding day is like trying to remember your 5th birthday – You know it happened and lots of amazing people were there to share the experience with you, (and yes you have way better pictures from your wedding than your 5th birthday, unless your parents are photographers) but that's about it! I've never been a "focus on me" type of girl, or so I think, so I was all about the details. I had so much fun planning my wedding with my maid-of-honor/sister and mother, it was like I wasn't even doing it. Also, props to Pinterest because without it I would have been lost.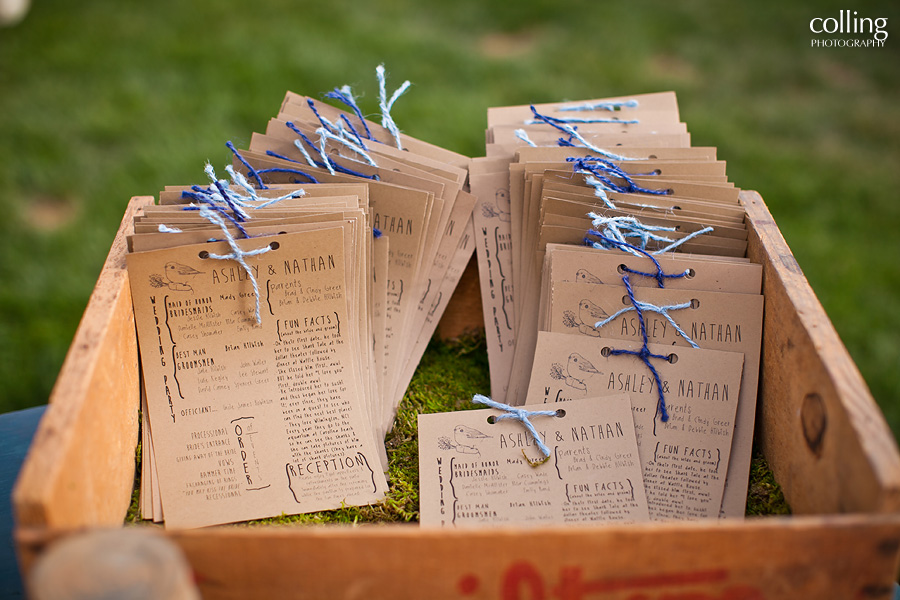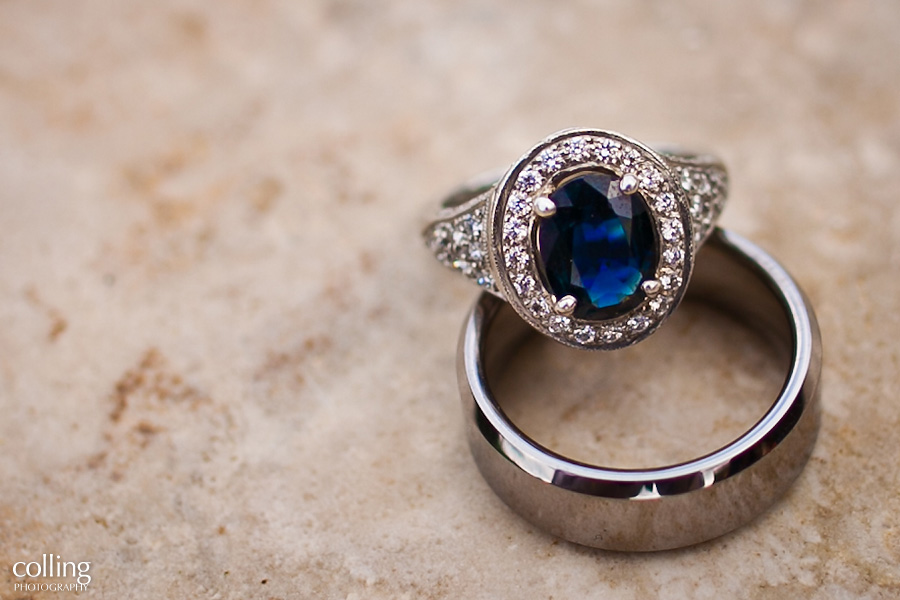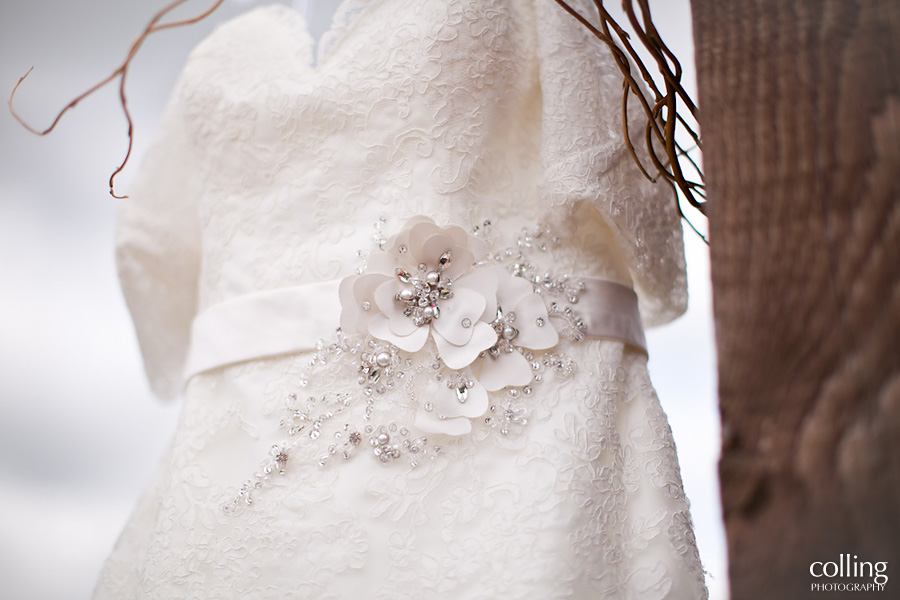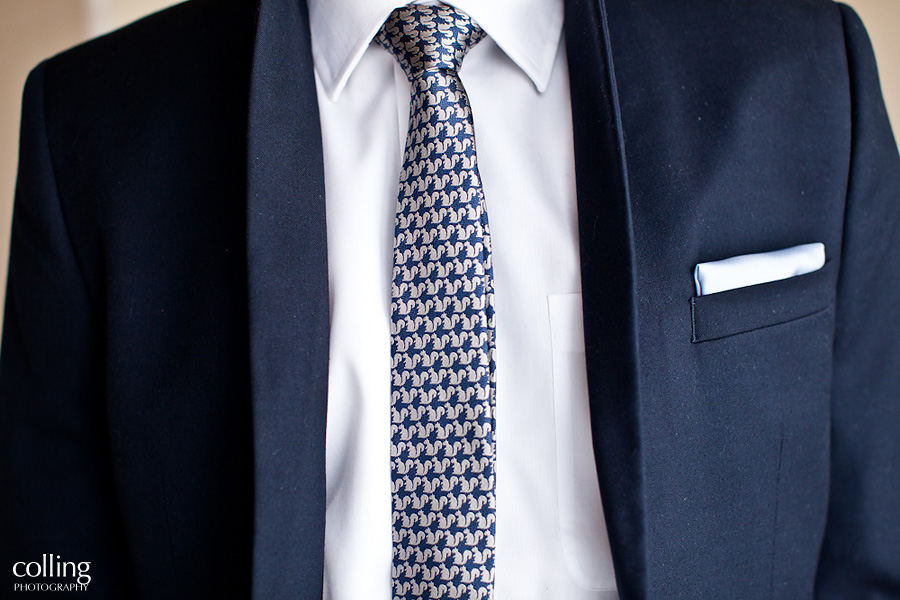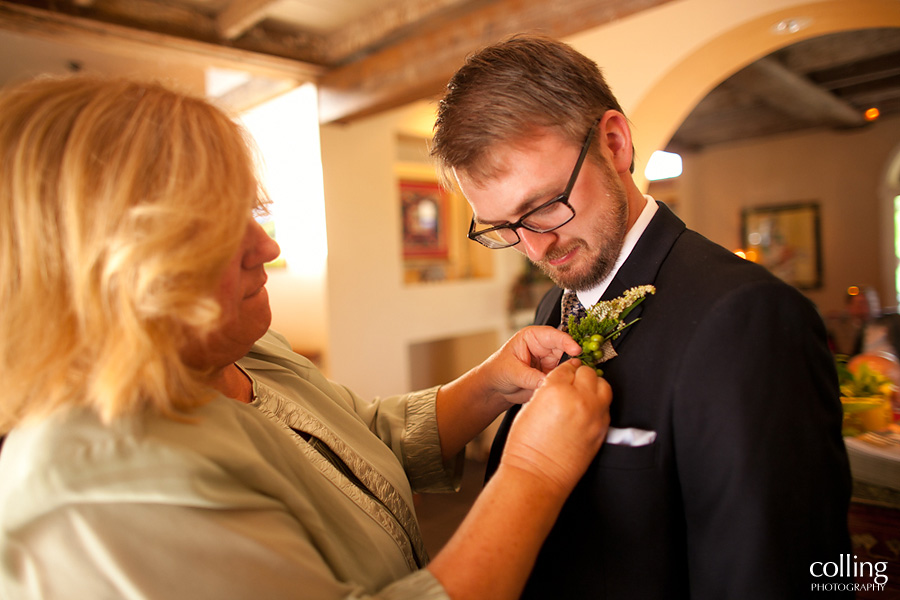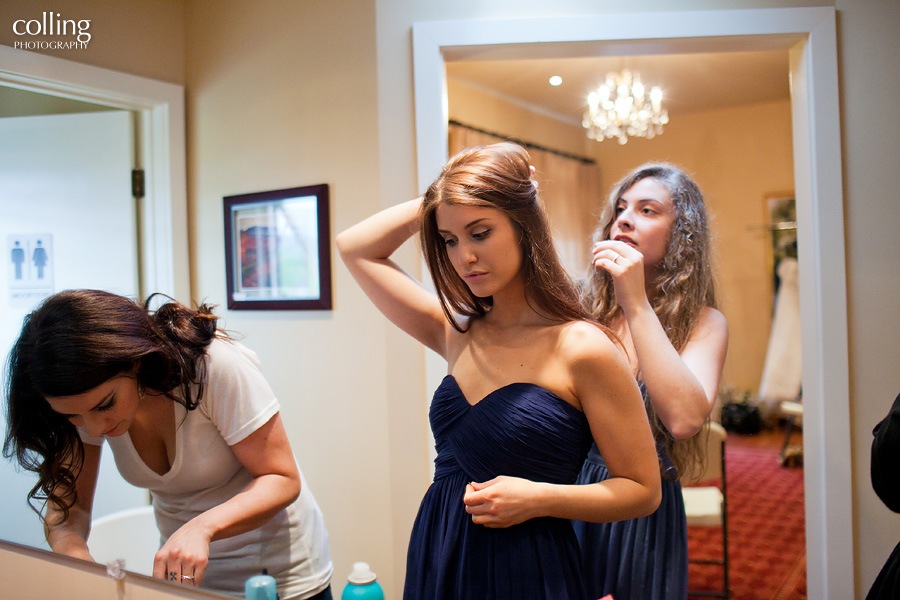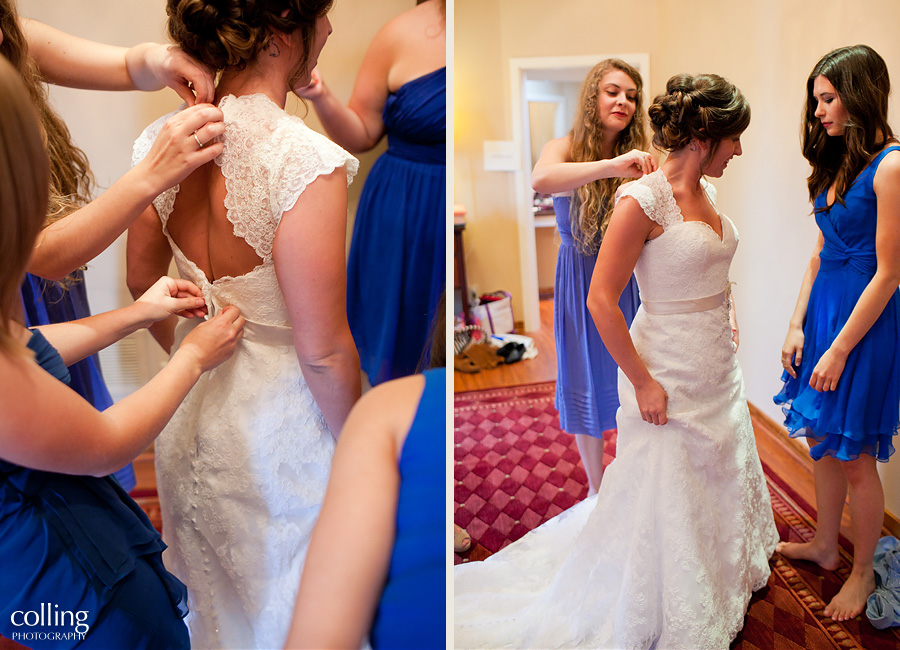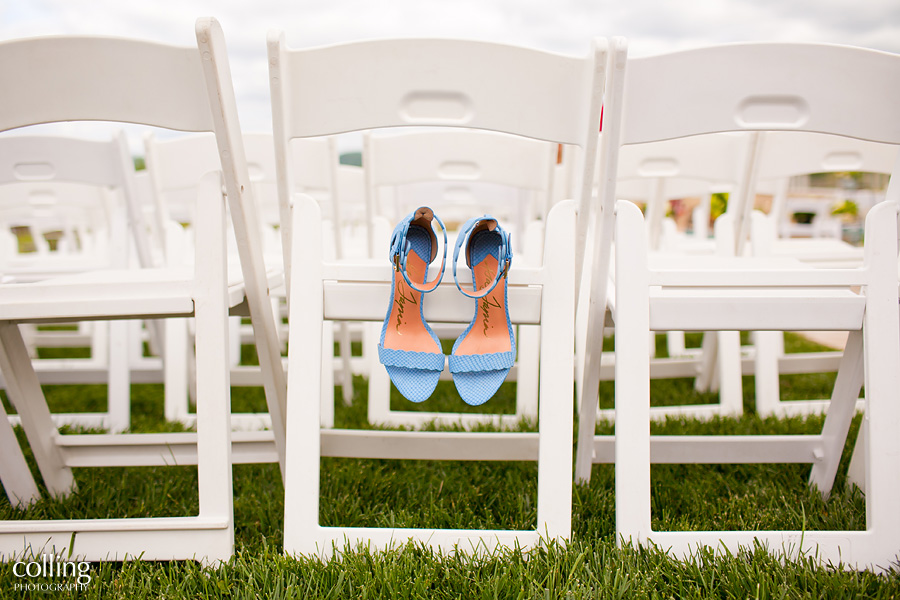 I really started planning everything like um … a month or two before! I'm a low to no stress type of person so I didn't worry about stuff (but seriously, take Pilates it will help). I knew the wedding would happen no matter what and that it would be awesome because everyone I surrounded myself with was awesome. So what if I verified flowers a week before, or my caterer had something terribly tragic happen and we had to switch to someone brand new four weeks before. Just wait until you see the food. Yeah, it was awesome. You can be "that girl" who stresses over everything, but what's the point? You make your vendors miserable AND yourself, along with everyone around you who wishes you were just eloping.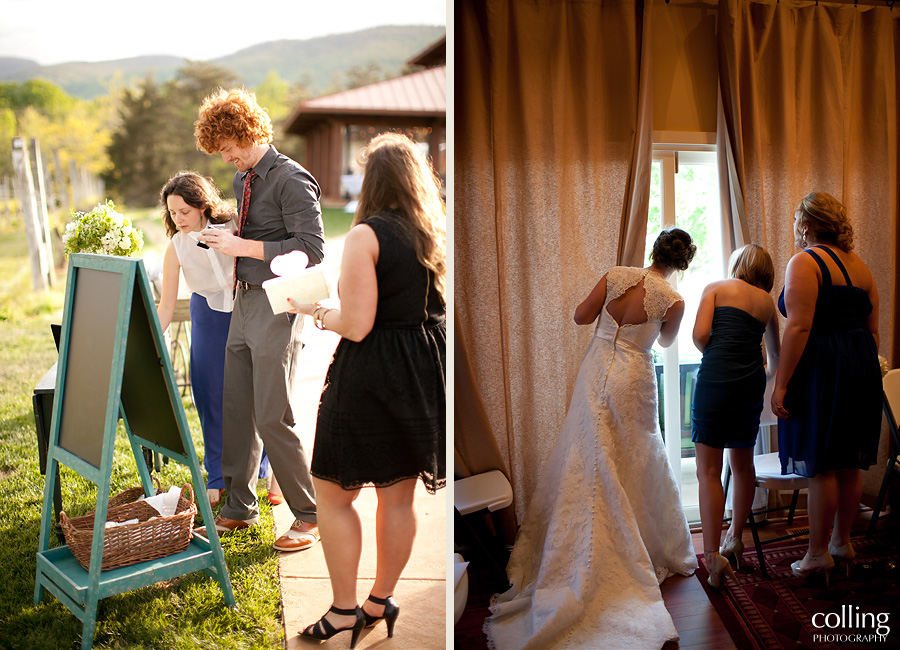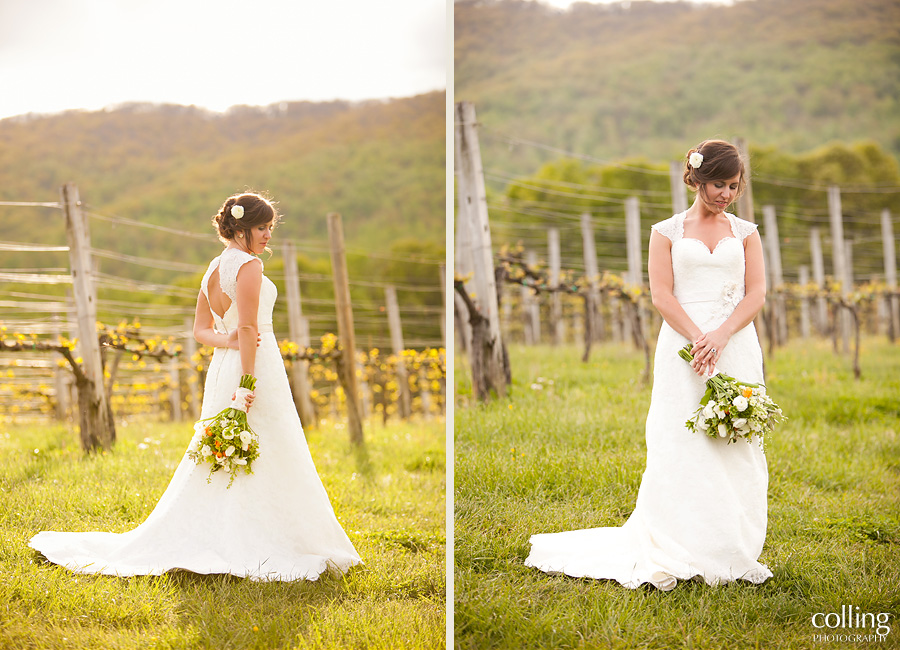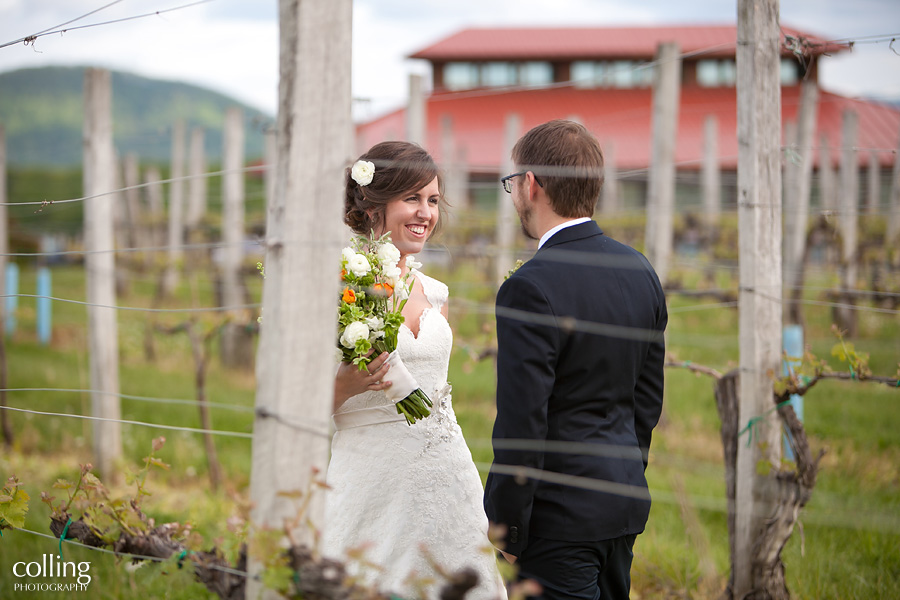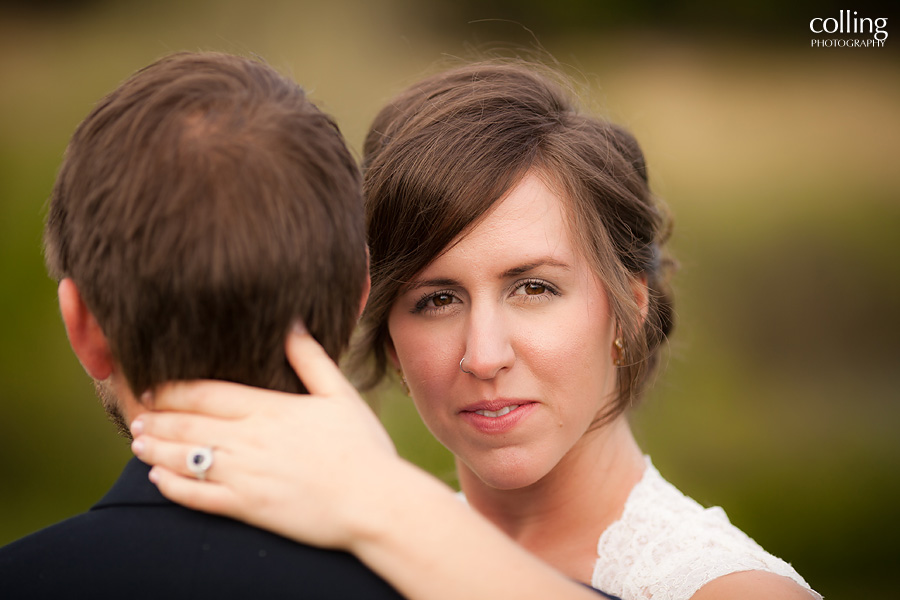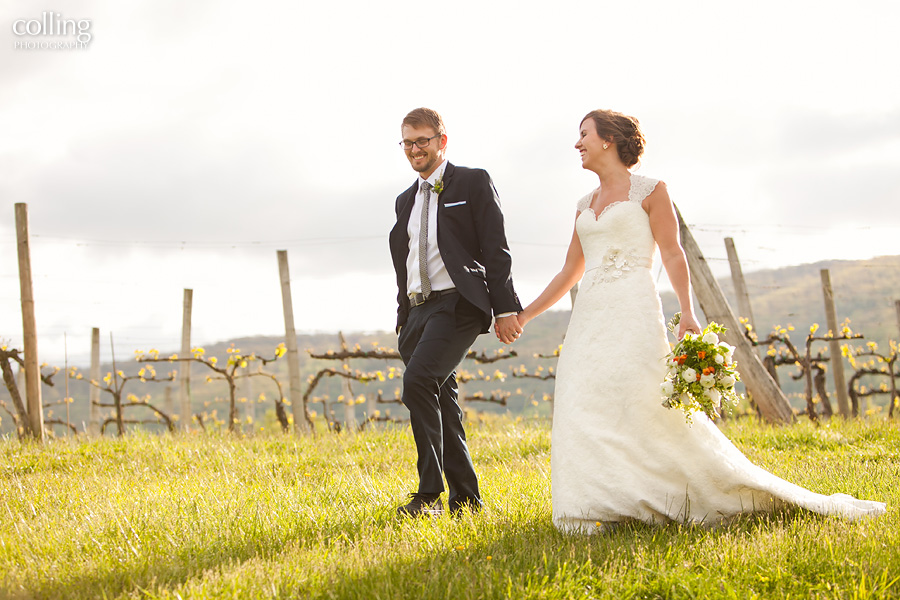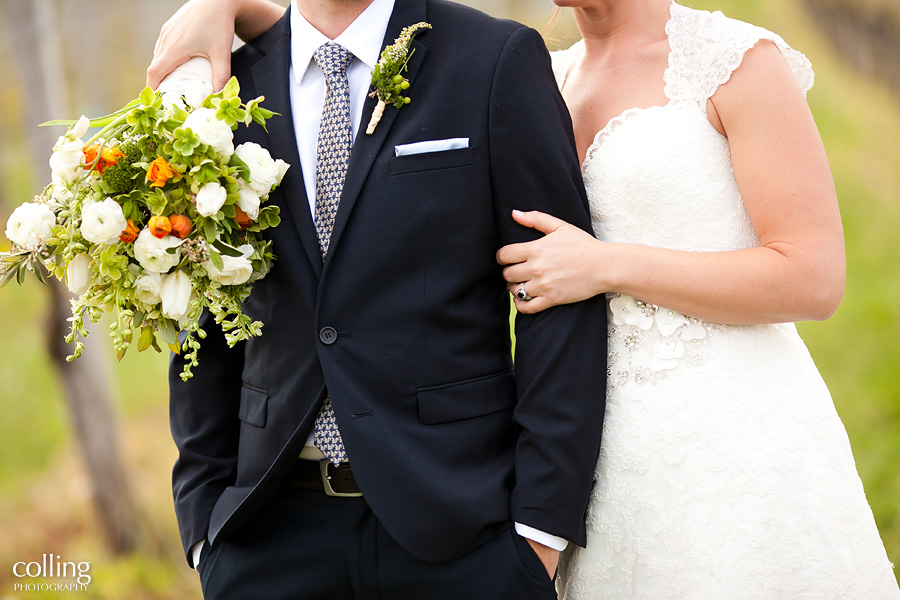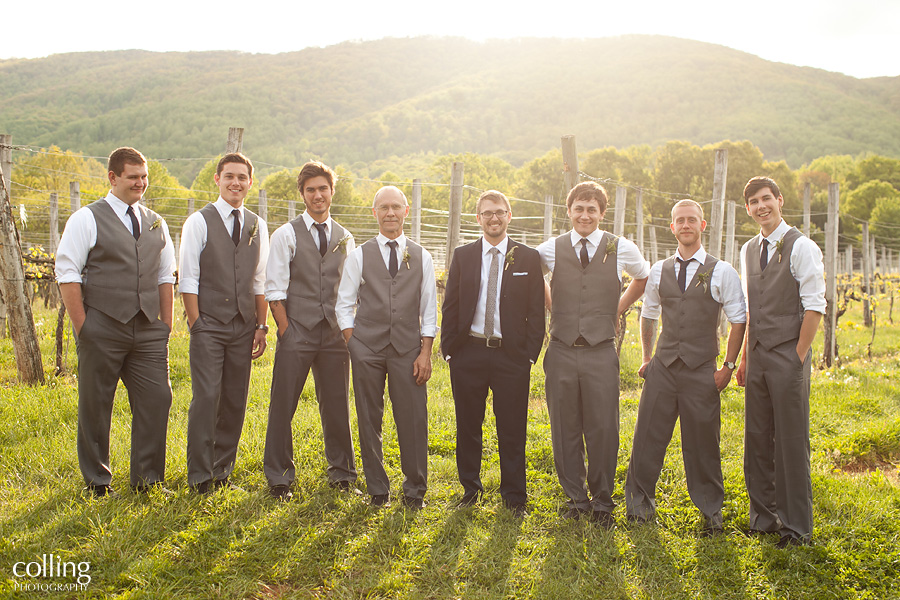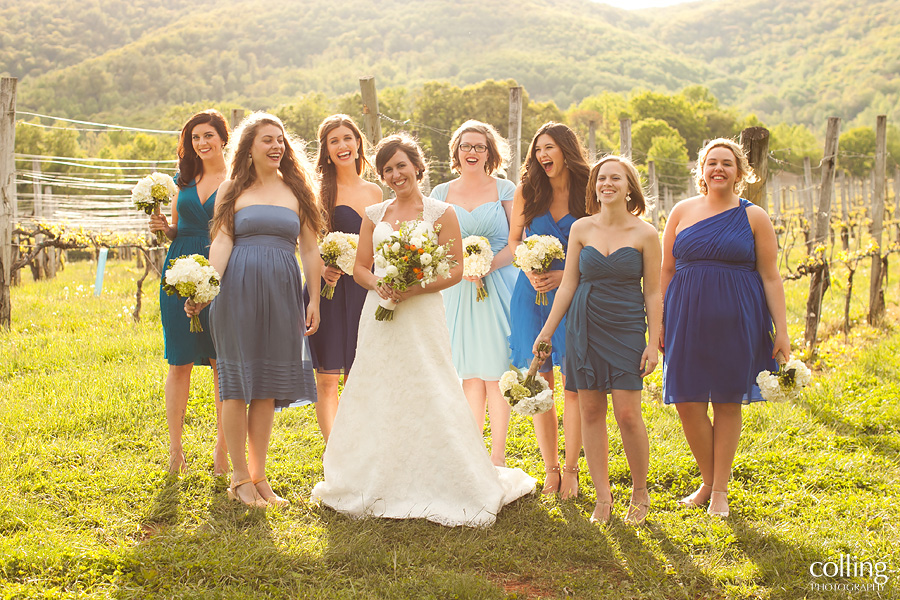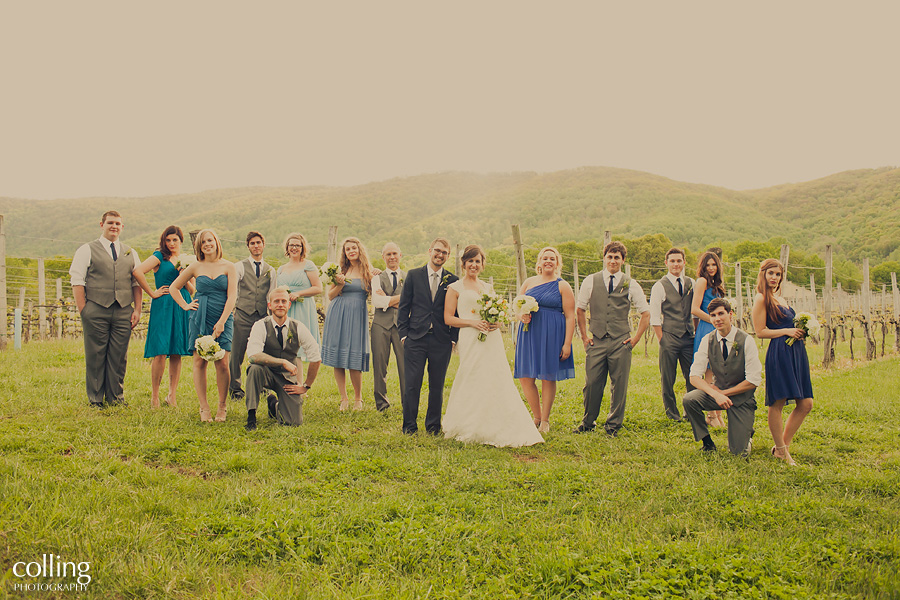 Nathan and I didn't have any type of ideas to plan; well, frankly he didn't care. We started out one way but as events fall into place, you can get a sense of direction on your true style. Don't force it if it's not meant to be, otherwise you'll look back and you won't even be reflected in it. Ours I think was relaxed, vintage-y, fun and personal. We had little details, from Nathan's squirrel tie (yes, he loves squirrels and I thought why the heck not) and a group dance to break the ice prior to going down the aisle, to really cute things about us on the program to keep people entertained while they waited! It was fun to have fun doing everything, and I think it made it that much more special to the people involved because it made them know you really appreciated them as individuals. If you know your wedding party isn't filled with "tux-loving" guys, don't try to put them in one – They will just look super awkward in the pictures. Yes, my girls are girly in 3" designer heels and dresses from who knows where, and the guys were "the guys" with rolled up sleeves and Vans – It just worked together because we were all comfortable.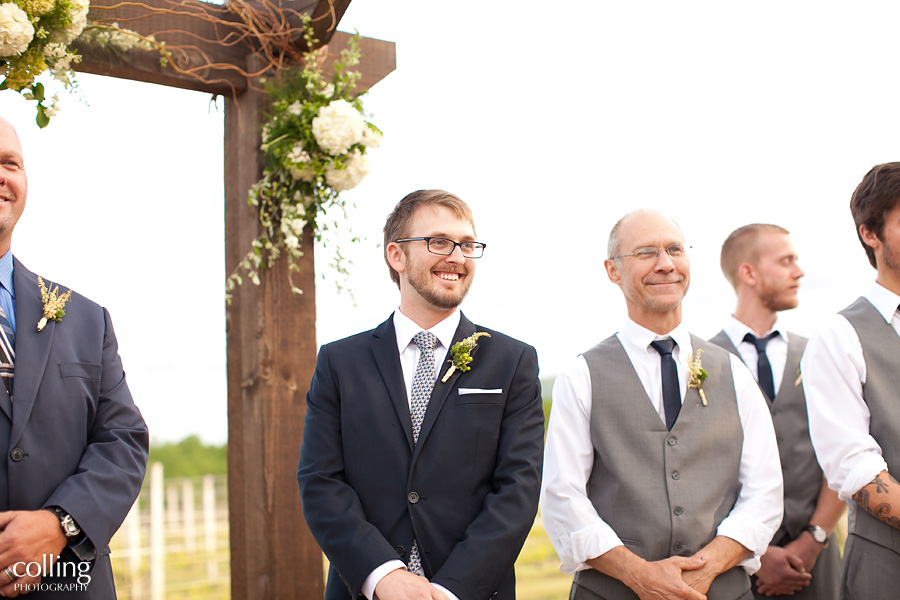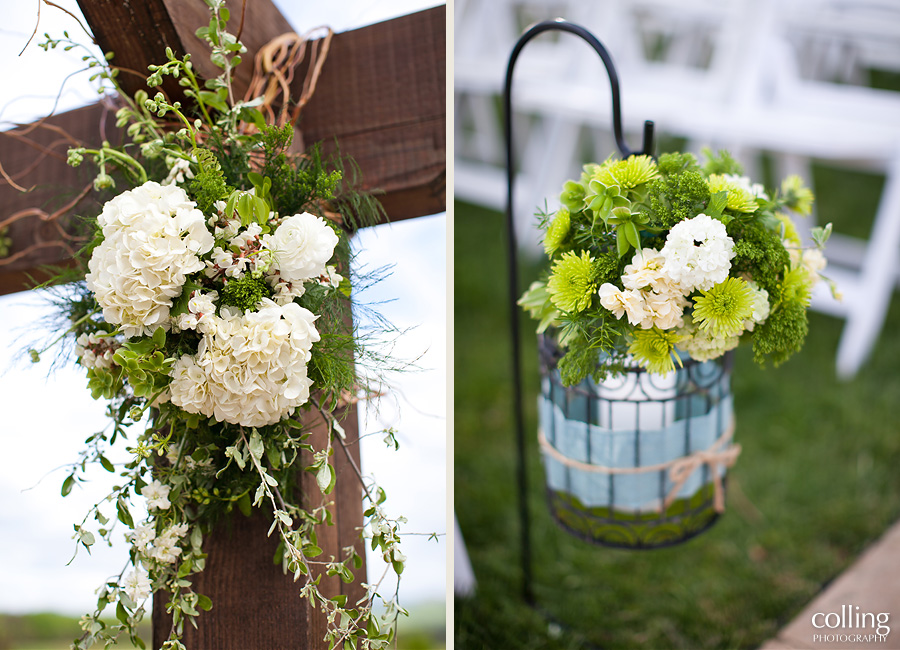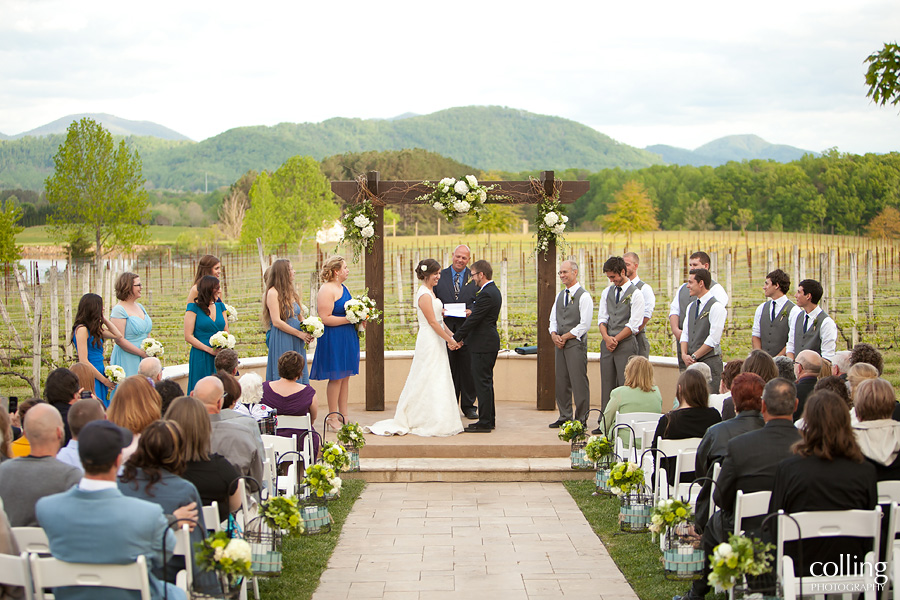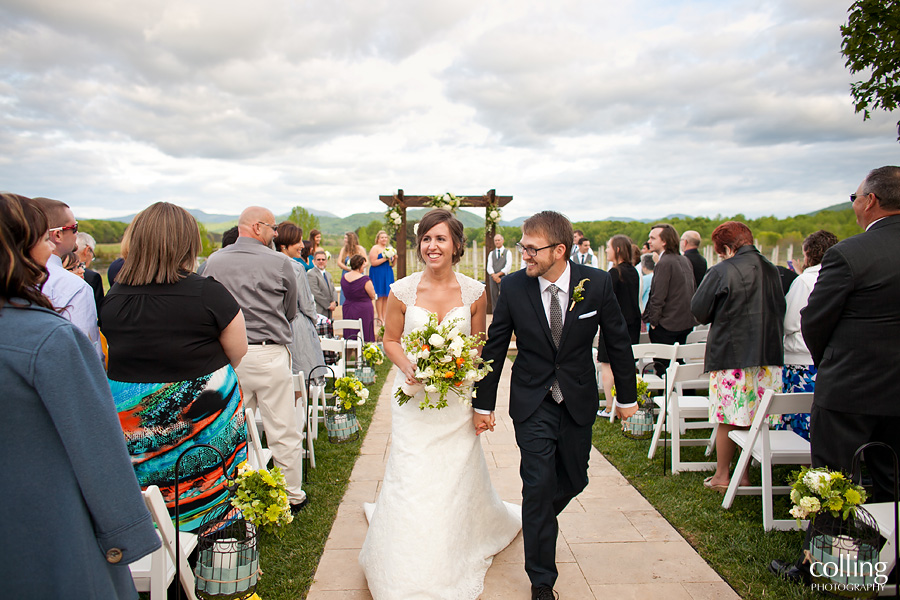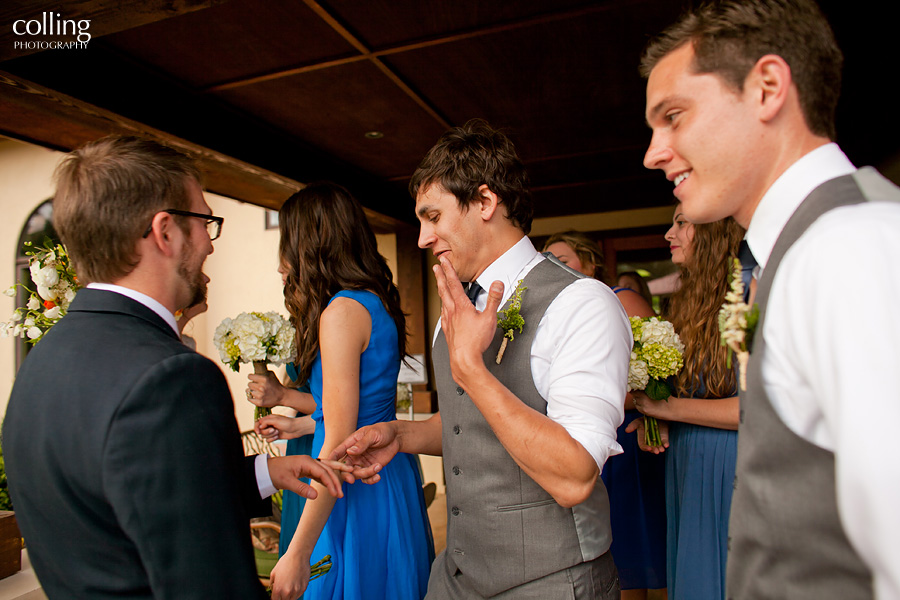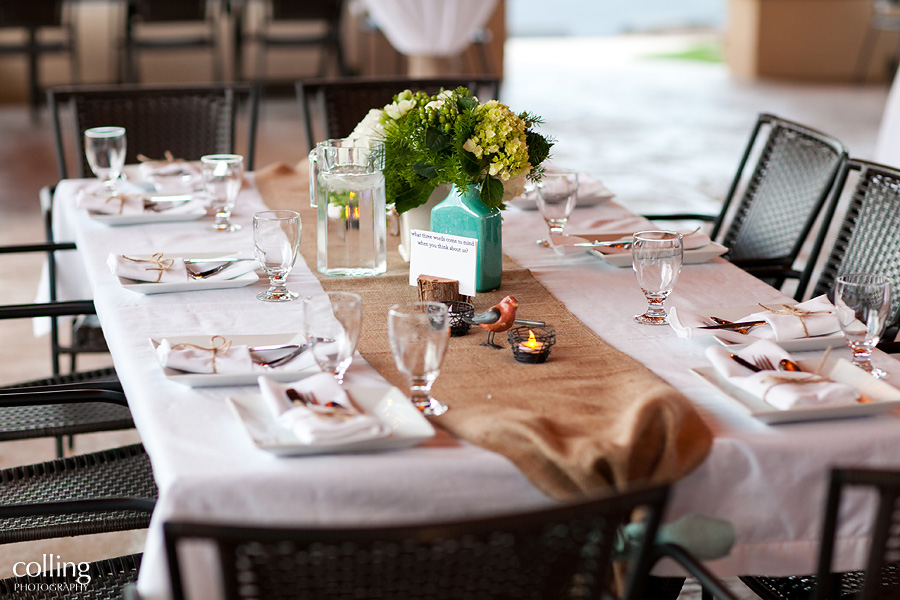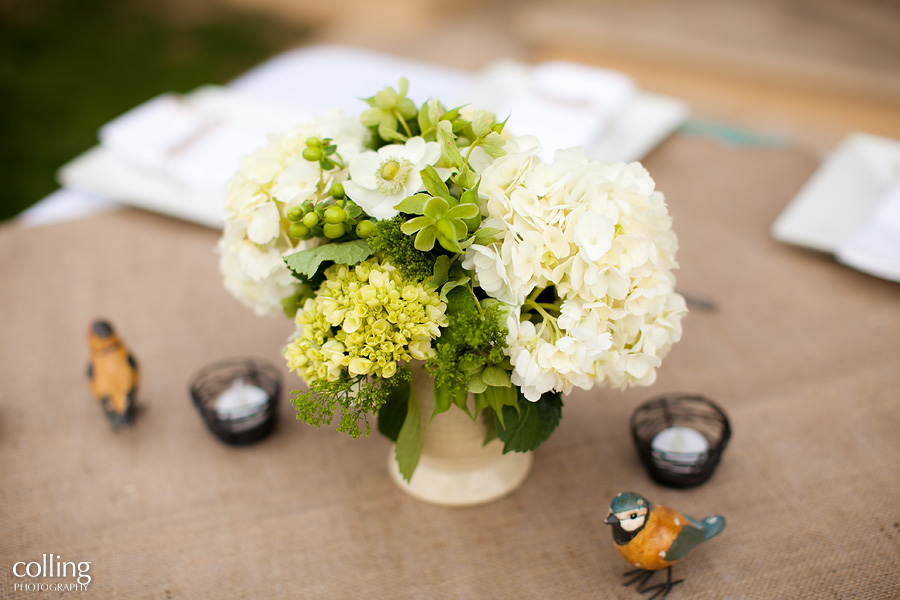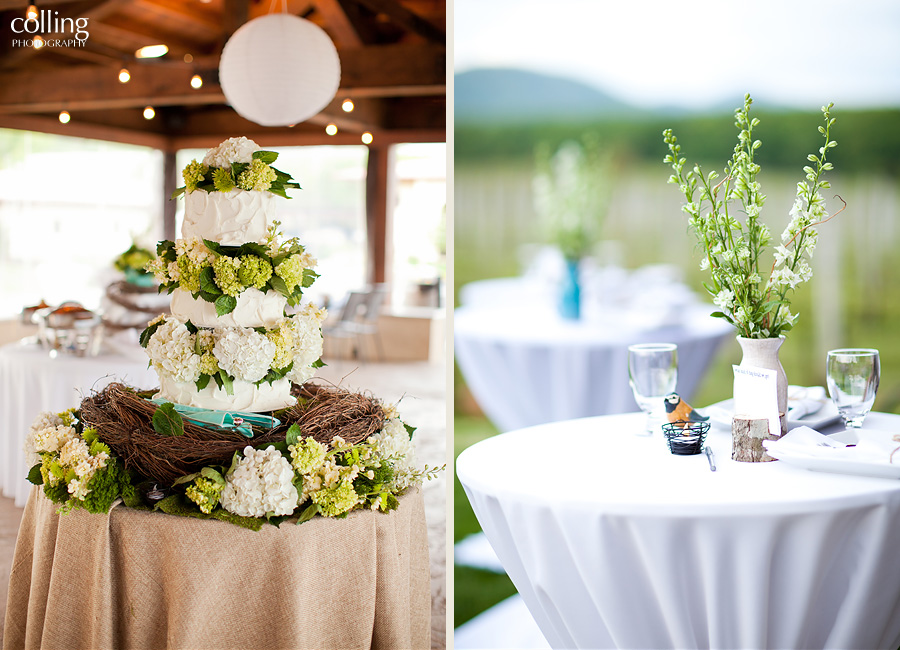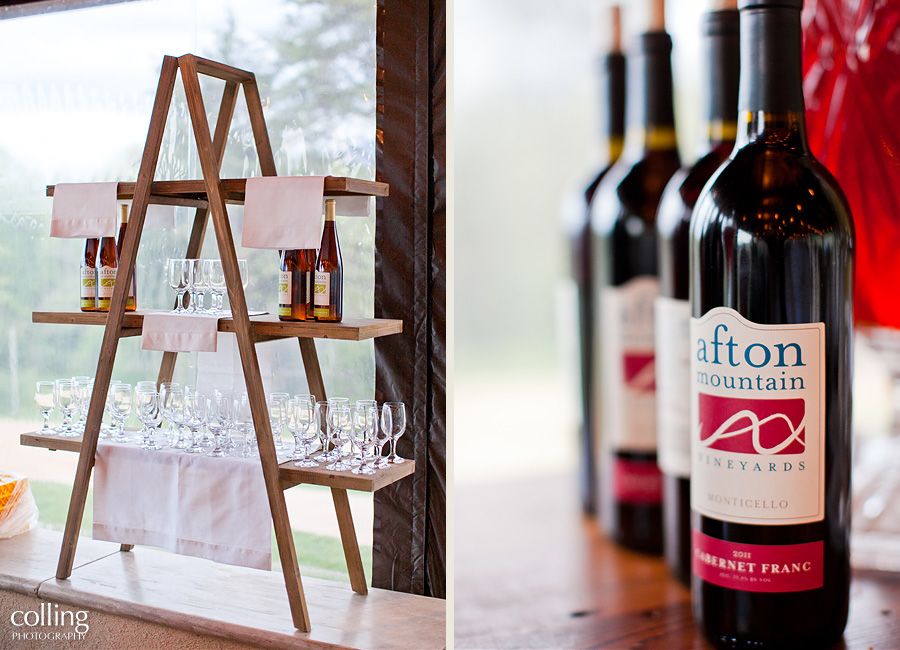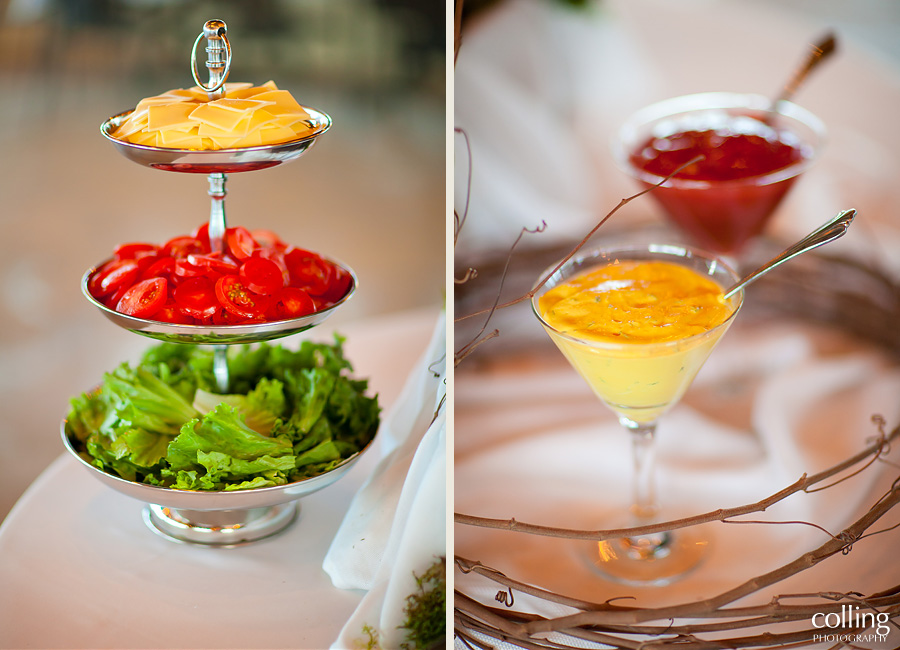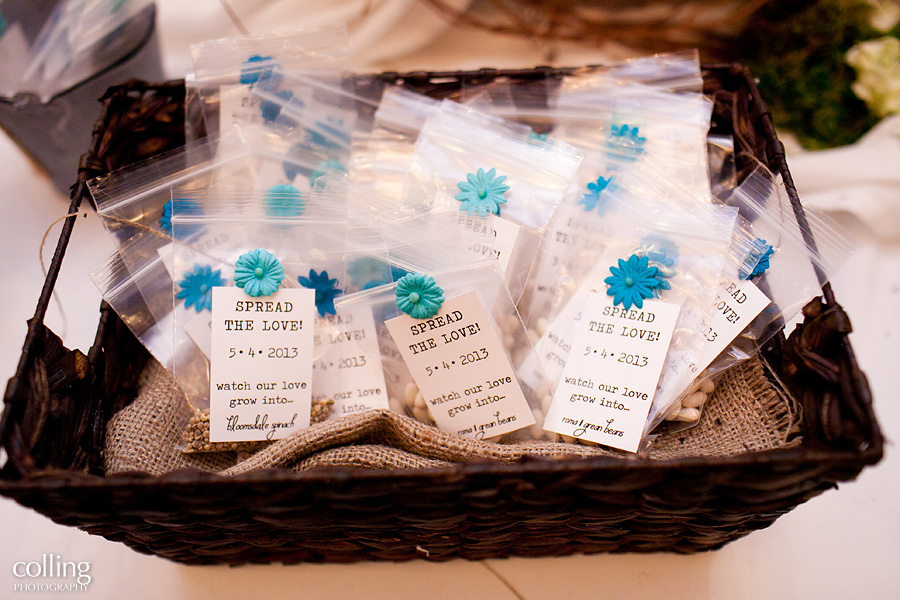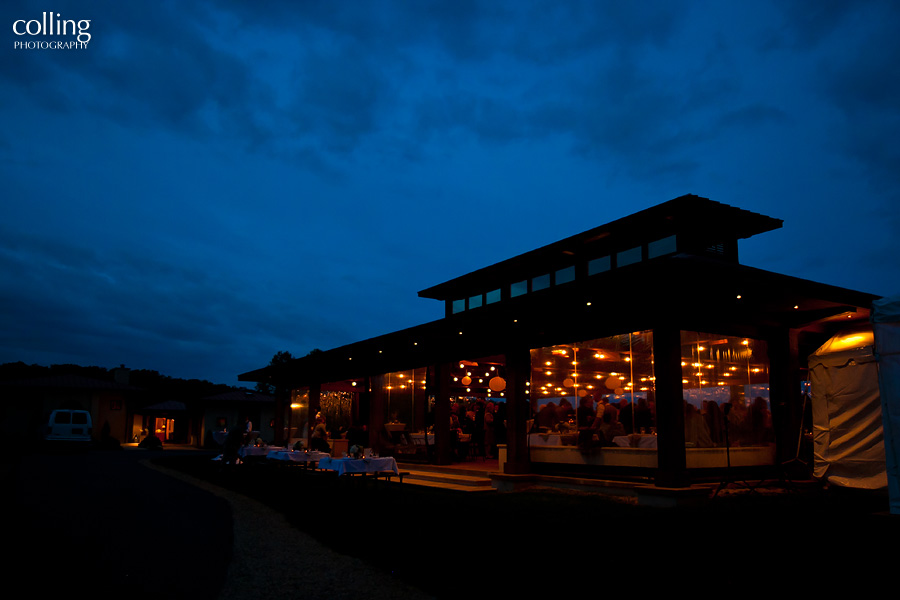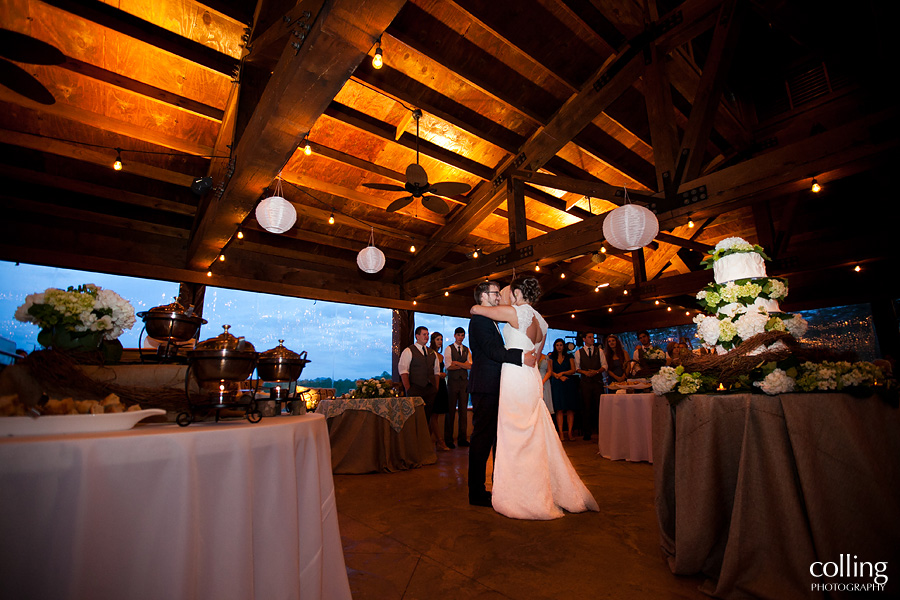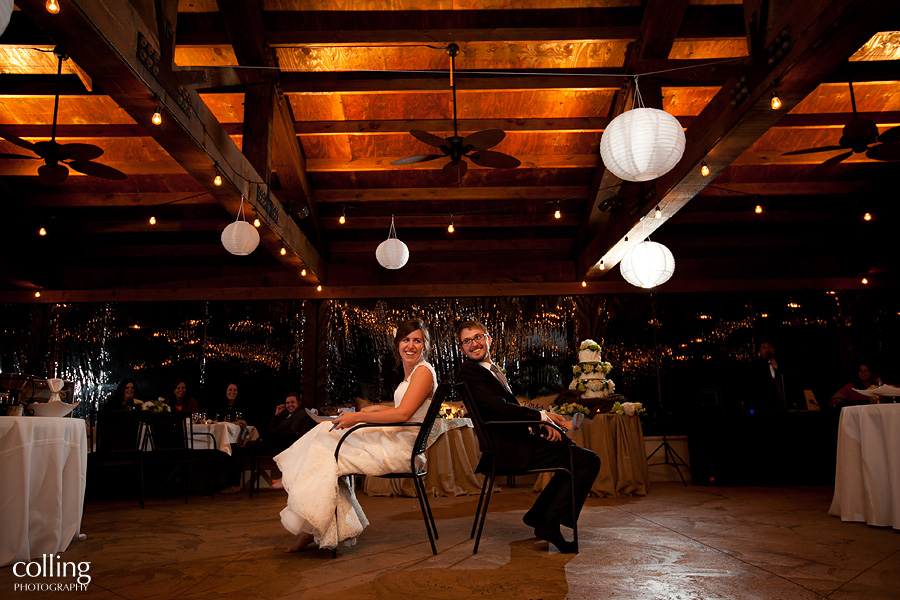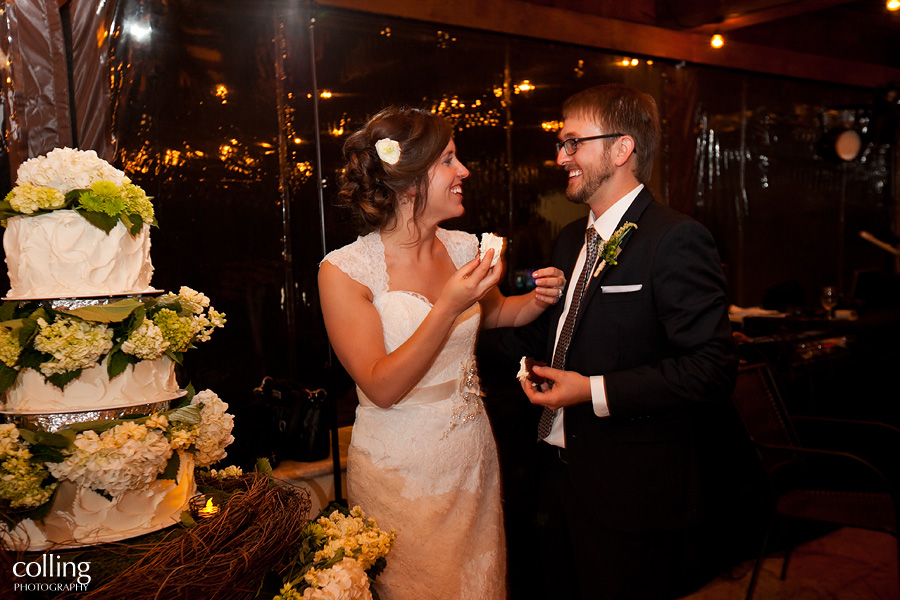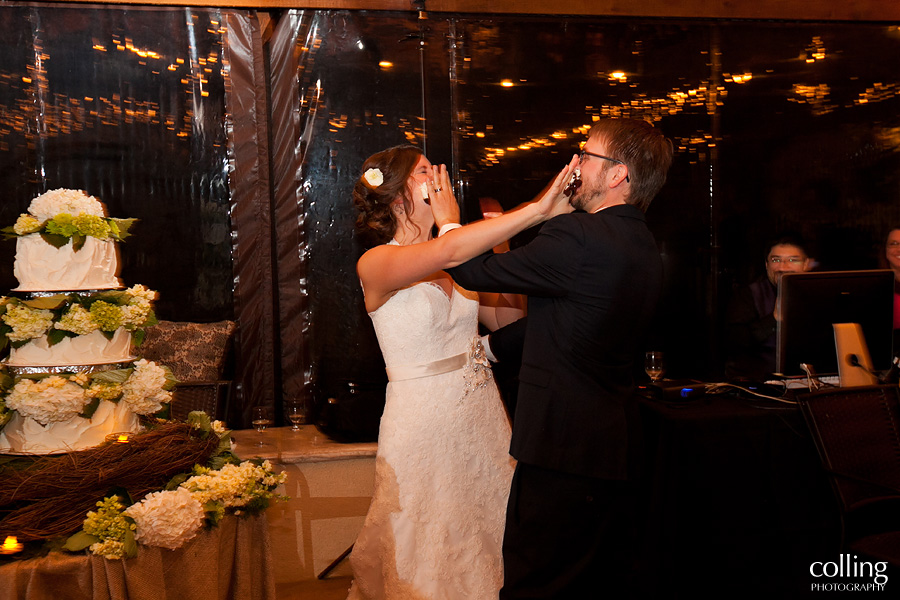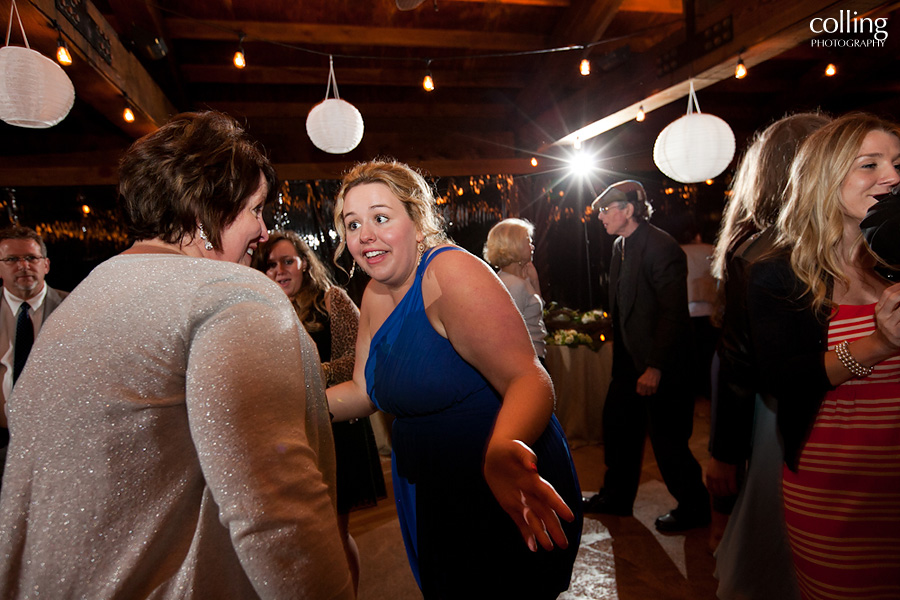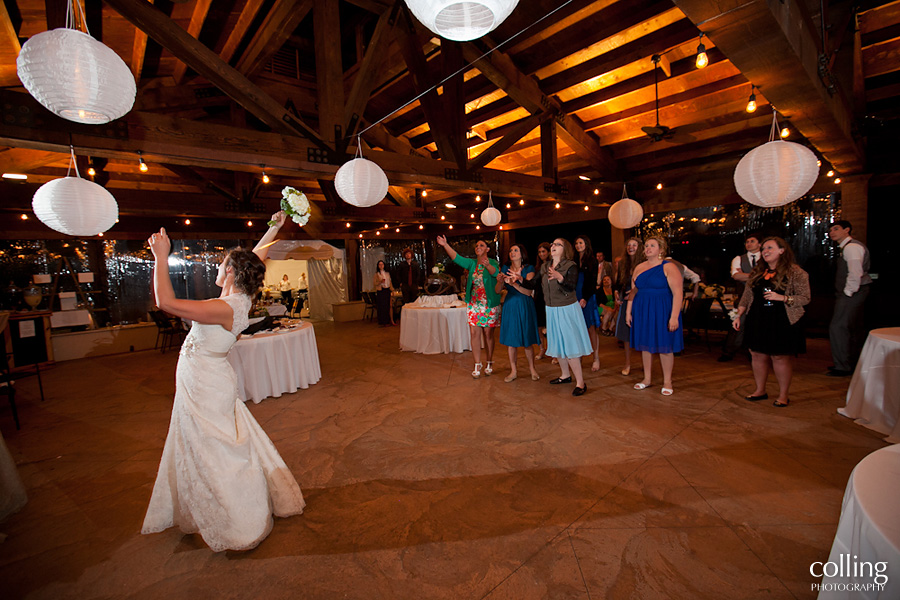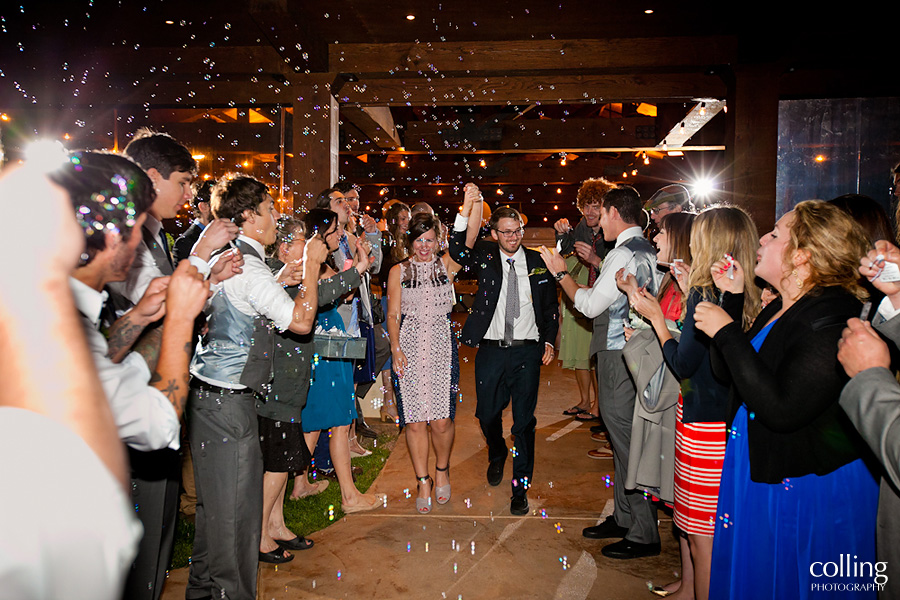 The best advice I received that every bride should remember is that it's your wedding! People are going to ooh and ahh over things they find, and  they will bring you magazine clippings from 1999 that make no sense to your scheme, and email you 1,000 photos of dresses you hate with hints on what they "wish" you'd do (but that you actually want to gag over), or tell you how they did it at their wedding; but what you actually decide to do is a different story. I learned to breathe deep, smile, tell them how great their ideas were, and thank them for thinking of me. I only had one huge meltdown before truly embracing that advice, and then it was all groovy! Have fun with it, it's your day and your adventure, so surround yourself with people you love and who like to have fun, because in the end it's so great to stand back and still have all of those people around you laughing at how ridiculous you look in a group jumping picture. 
Photography: Colling Photography
Venue: Afton Mountain Vineyards
Flowers: Doyle's Forist (Bloom)
Dress: Celebration Bridal
Hair: Bliss Salon
Catering: Cater This!
Cake: Willie Payne (former owner of Magnolia Foods)
Coordination: R.S. Exclusive
Entertainment: DJ Mendez of Mendez Music Academy