Before I even share my latest secondhand acquisitions, I must preface with the fact that I'm well aware not everyone will necessarily "get" it. As the post title suggests, these objects are distinctly 80s and not exactly mainstream, but I love them and am more than happy to give them a brand new life in our home. A little kitschy, they may be, but they're MY kitsch.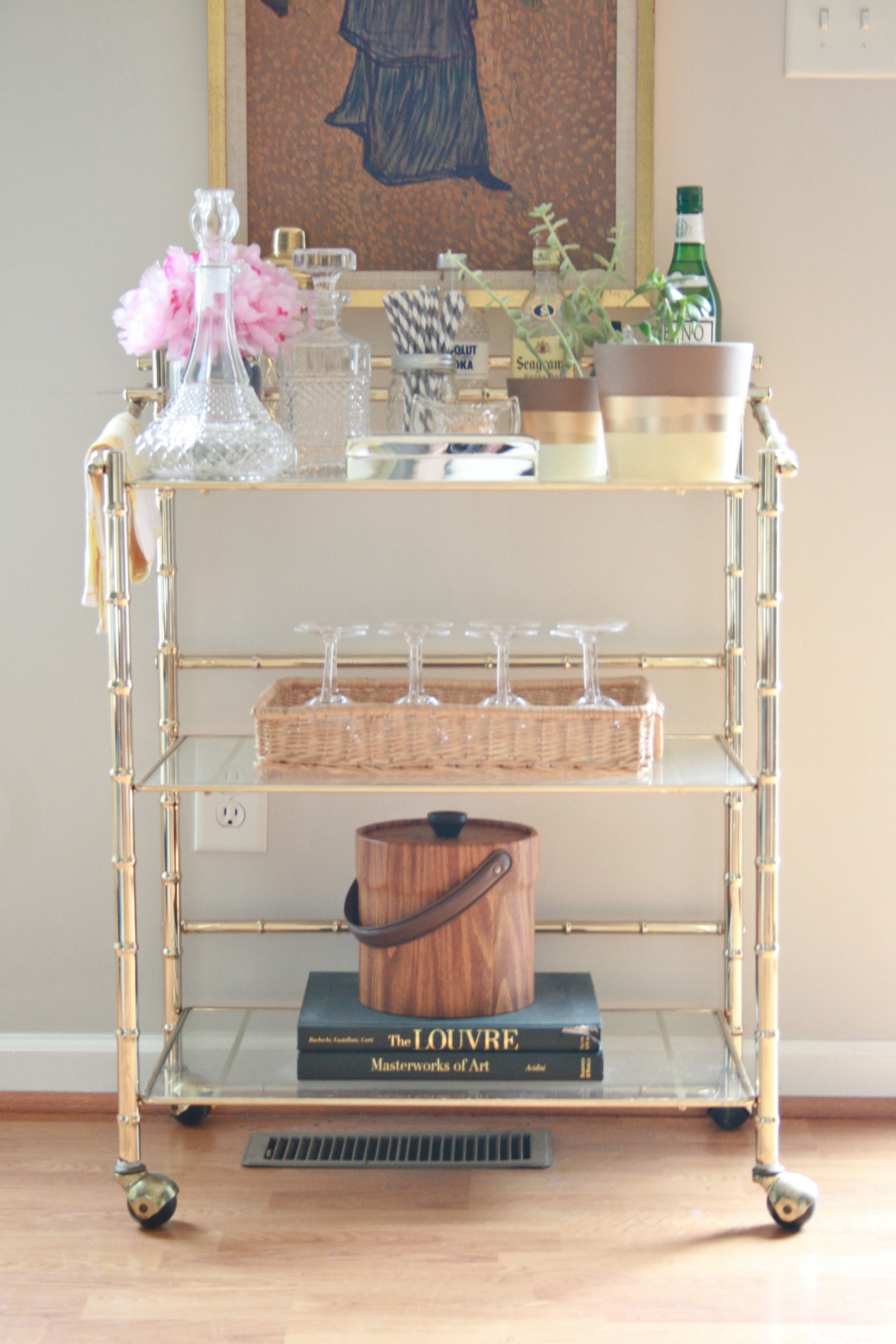 With that out of the way, I will first introduce you to my new ice bucket. I've been hankering for a new ice bucket to add to our living room bar cart for, really, the past year. I wanted something sort of mid-century and definitely unique. I think I was able to succeed with this padded handled, faux wood grain number.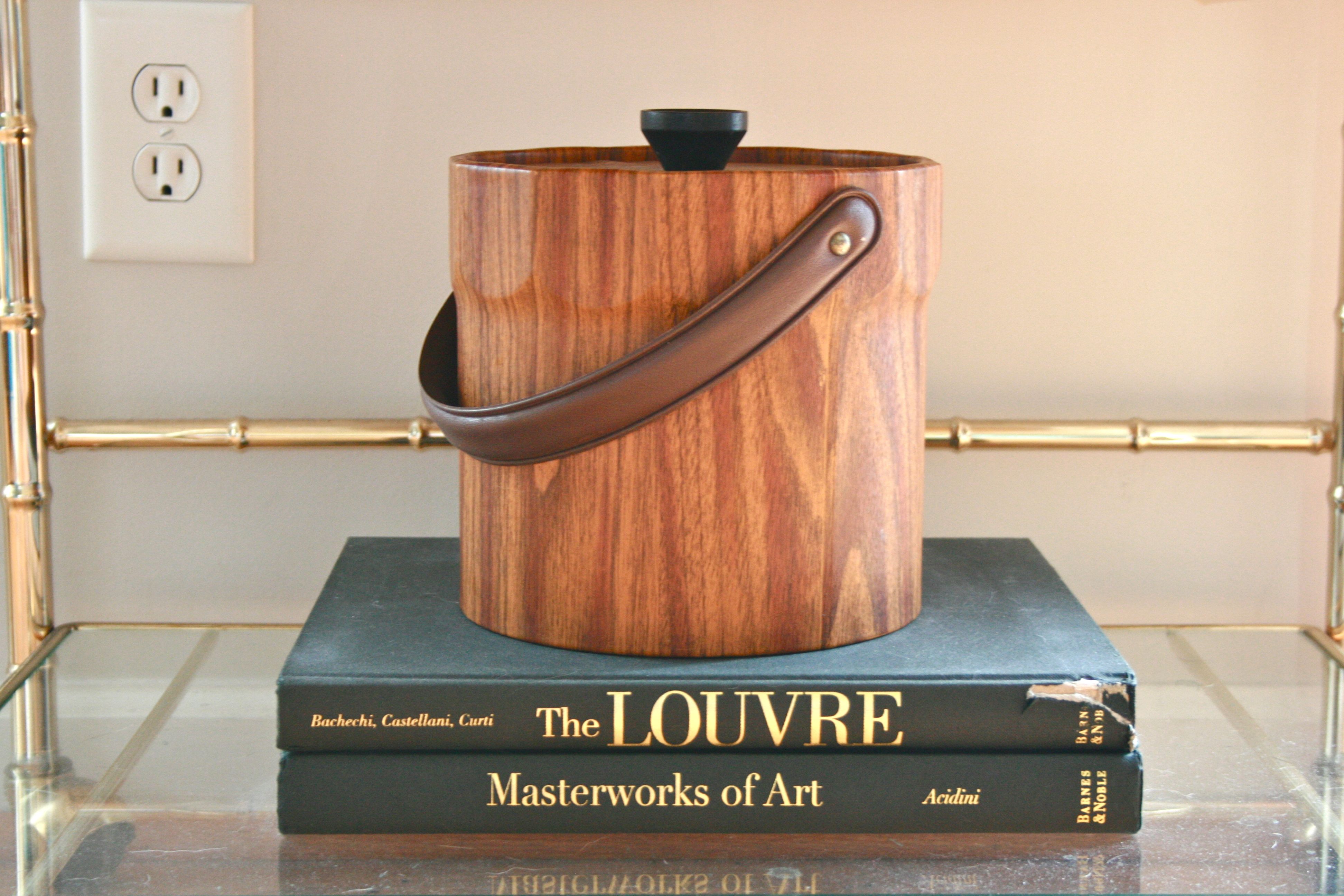 I am a big fan of wood grain in general, whether fake or real, so as soon as I saw this little guy sitting forlornly at the bottom of a shelf at Goodwill, I had to snatch him up. And when you factor in the $3.50 price tag, it simply couldn't be beat. With a thorough rub down with multiple dish soap baths, it was good as new and party ready.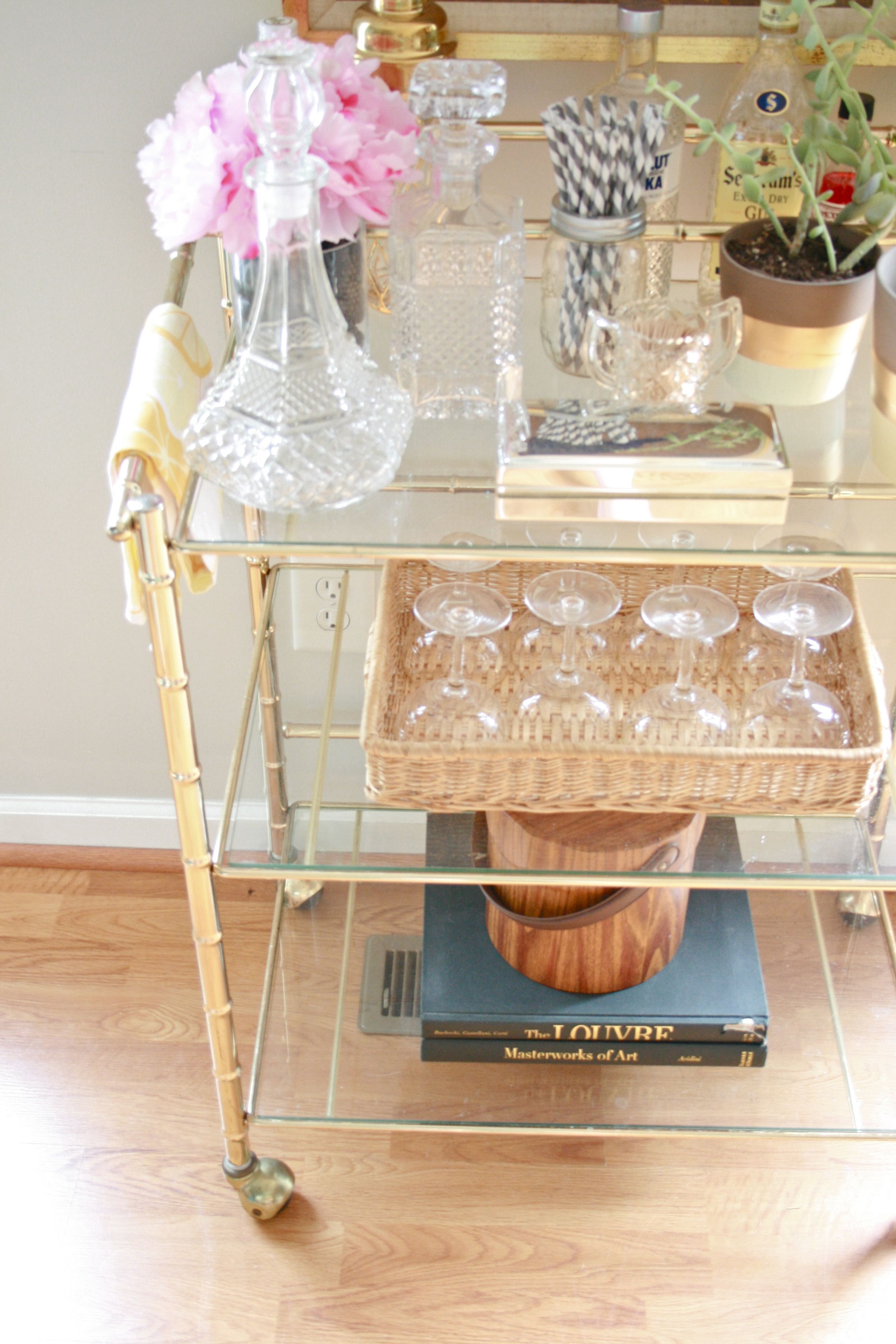 Now here's where things get a little dicey. I know that many of you will be all "Say whattt??" when you see my new piece of art in the master bedroom, but I'm over the moon giddy about it. This massive decidedly 80s print is perfect in my book. Nice thin brass frame, abstract imagery, TONS of color – It's got our taste written all over it. And, again, costing only $3.50 made it impossible not to take home. I figure, if our style changes, or we get tired of it, the oversized brass frame alone made it worthy of forking over the cash.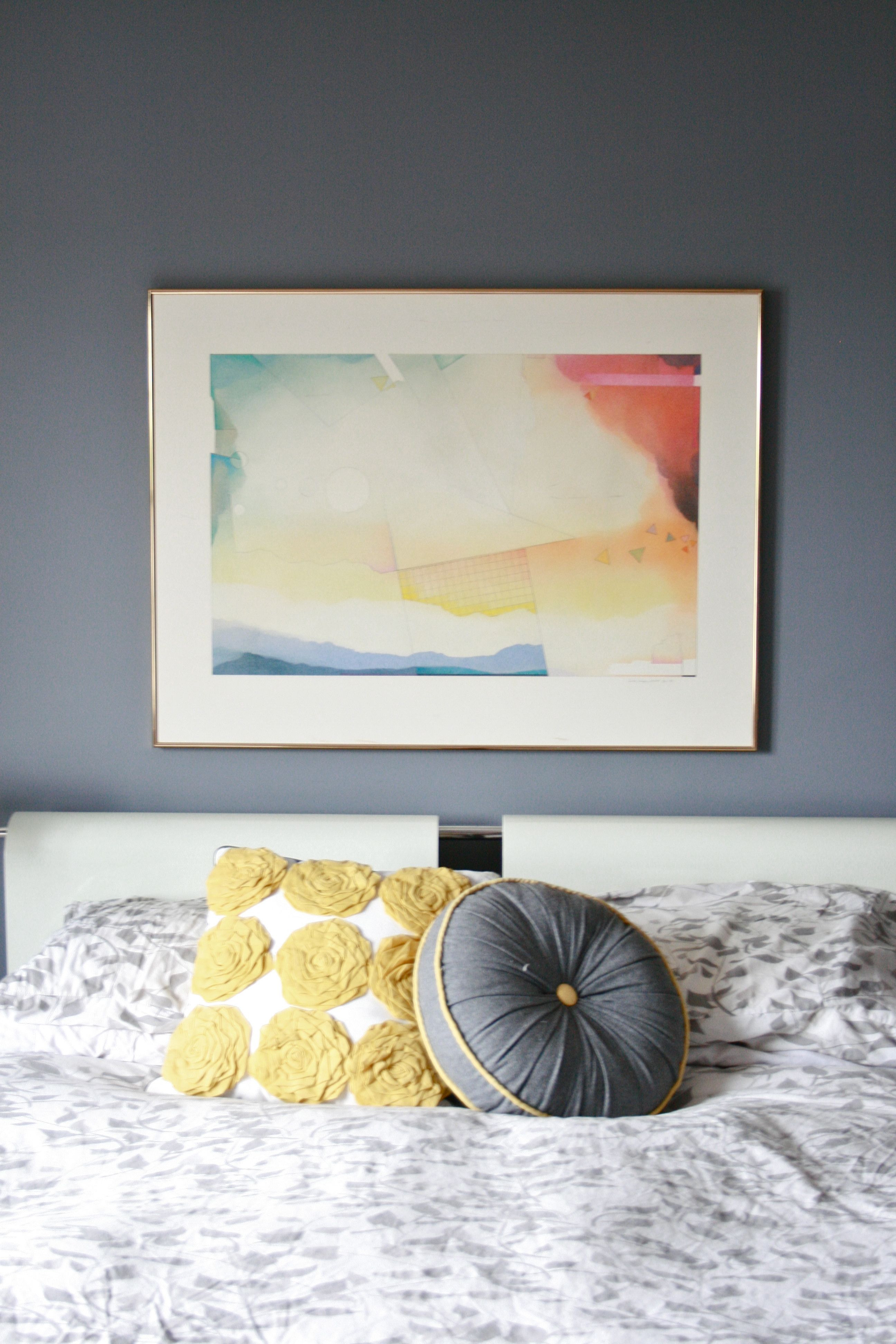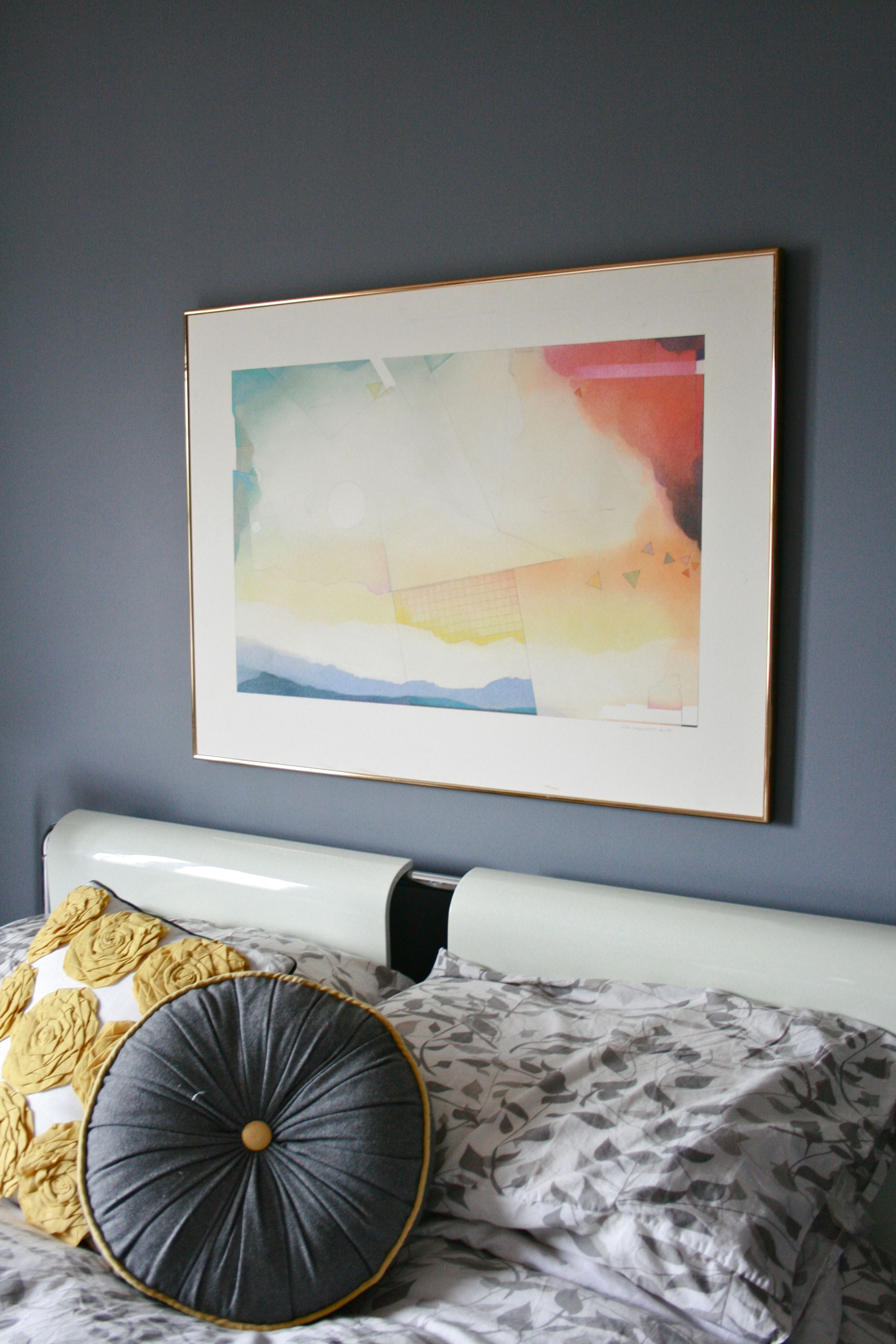 In hindsight after running a quick Google search of the artist (the print is signed in the bottom right hand corner), I'm especially glad that I decided to go for it.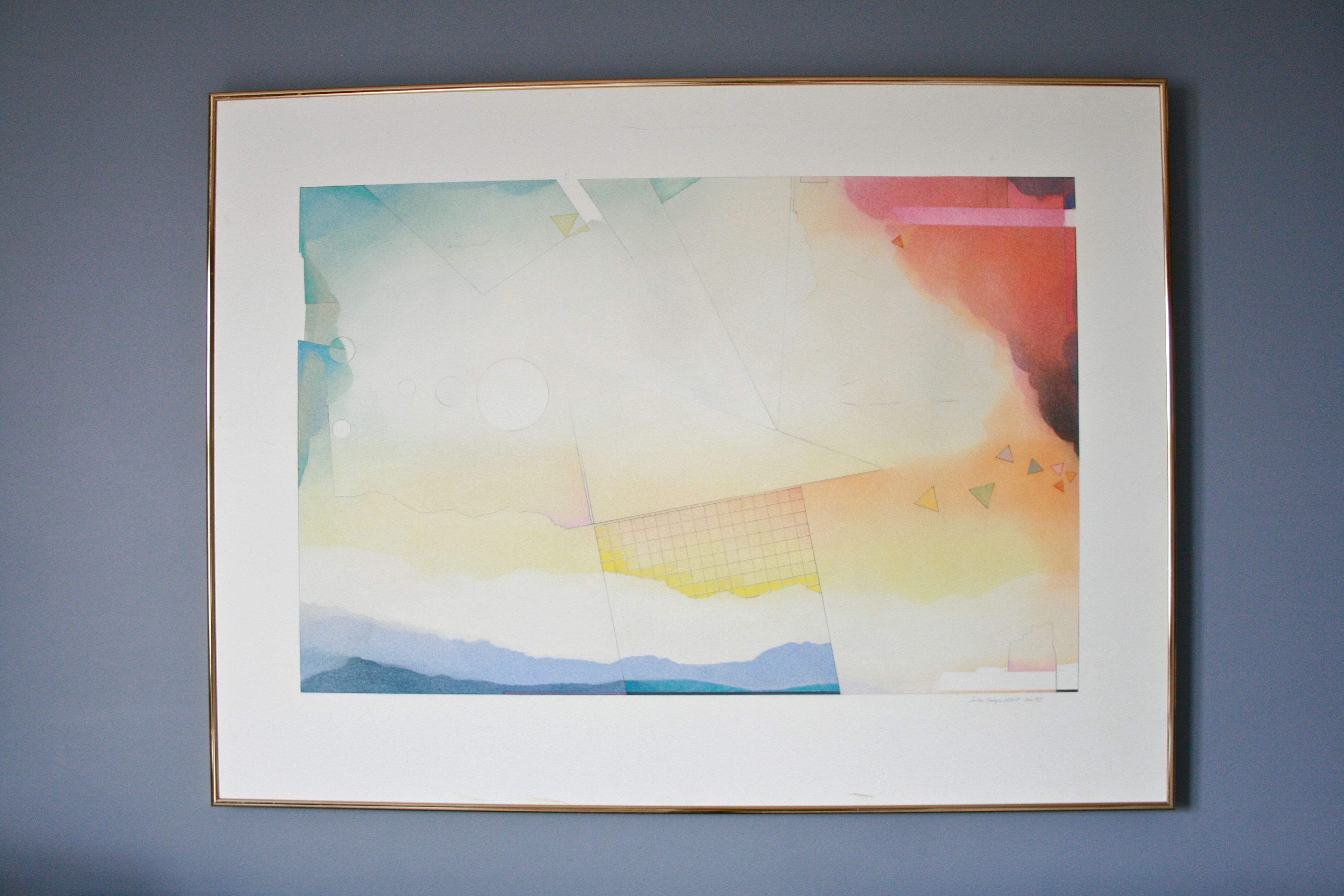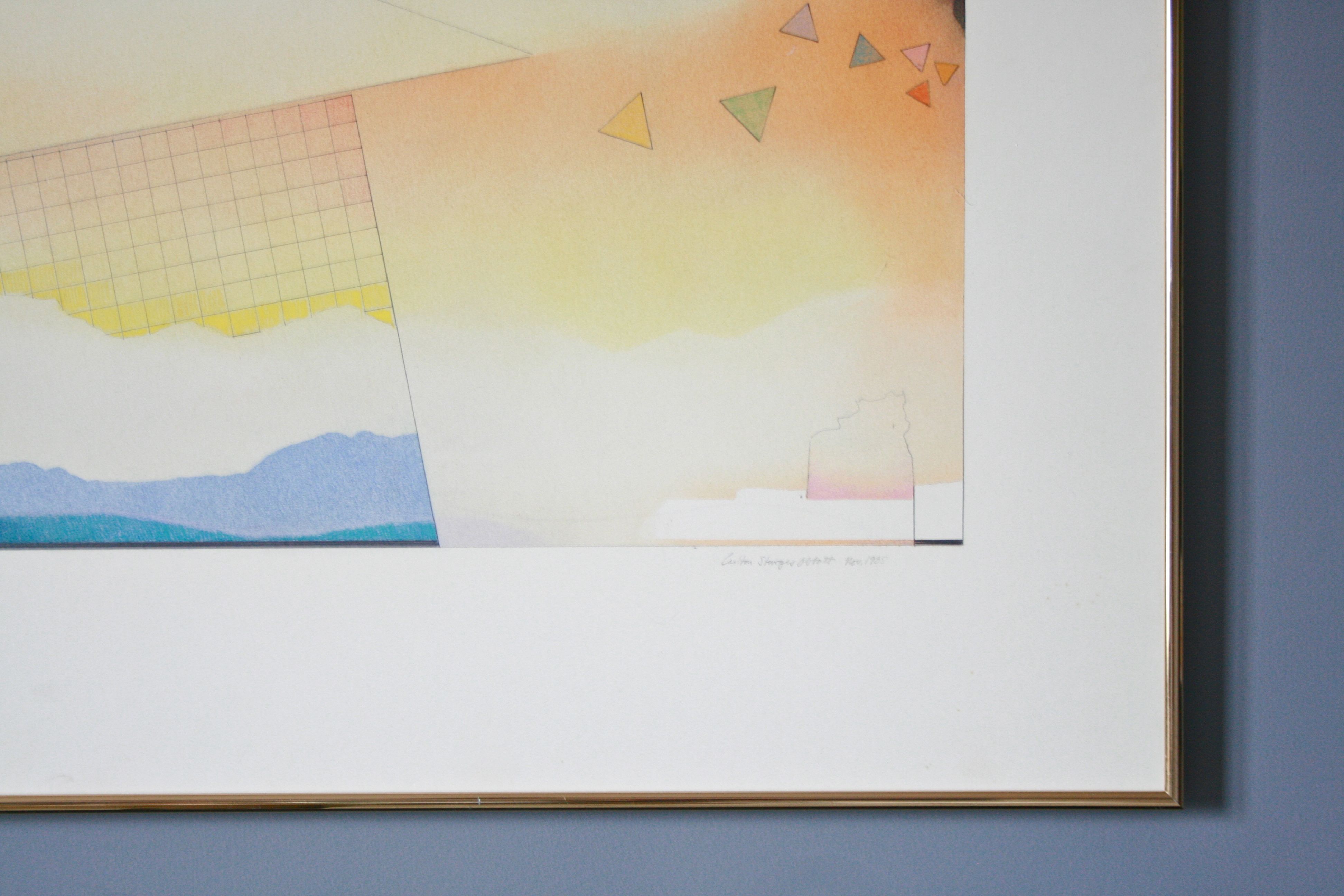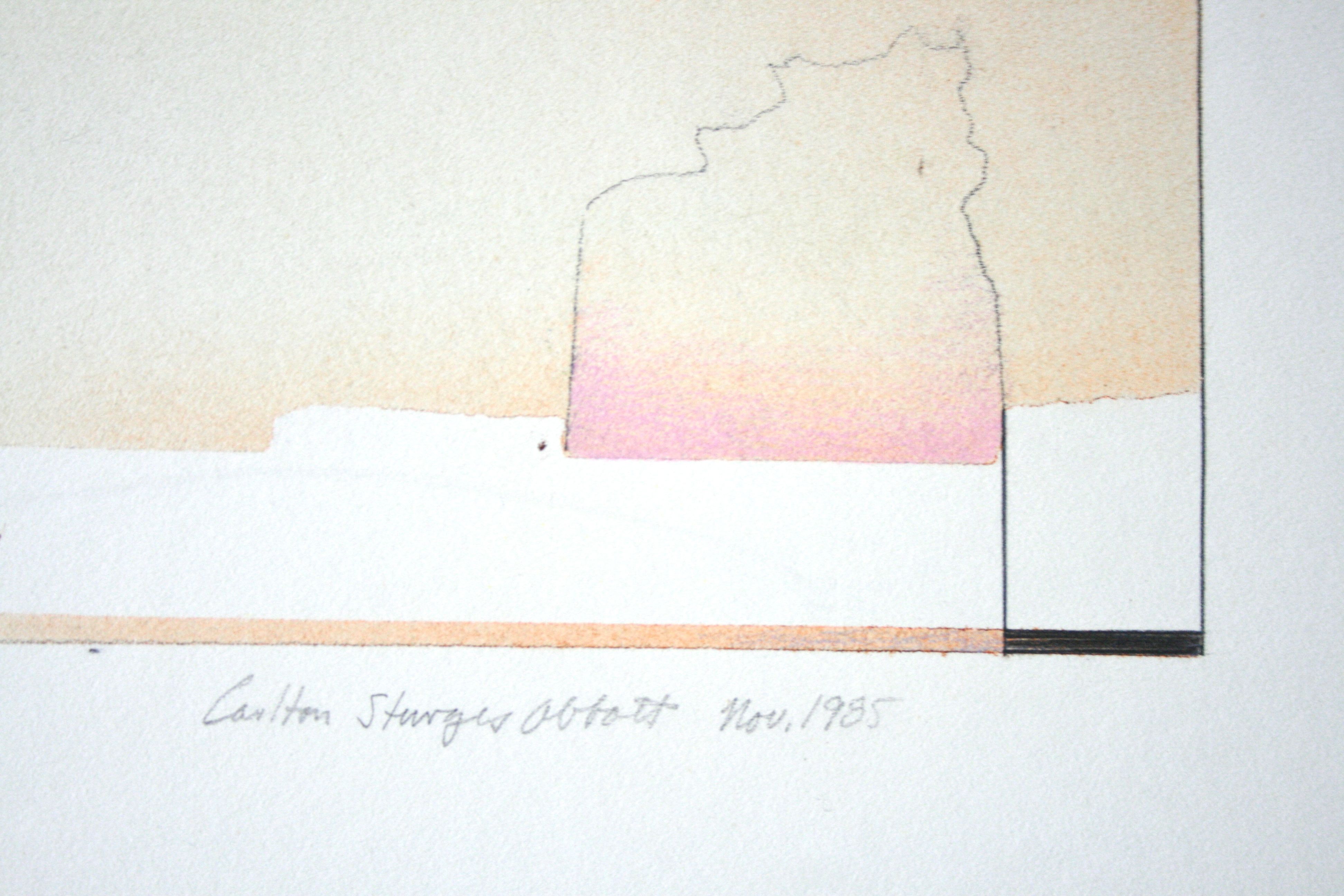 Why? Well it turns out that my thrift store Carlton Sturges Abbott print actually could be valued at 30 TIMES what I paid for it (one lithograph print is estimated at $100-$200). Although Abbott's work isn't exactly "Picasso" priceless, I'm excited at the thought that I have an authentic print, done by an authentic artist. I consider this one an investment well made.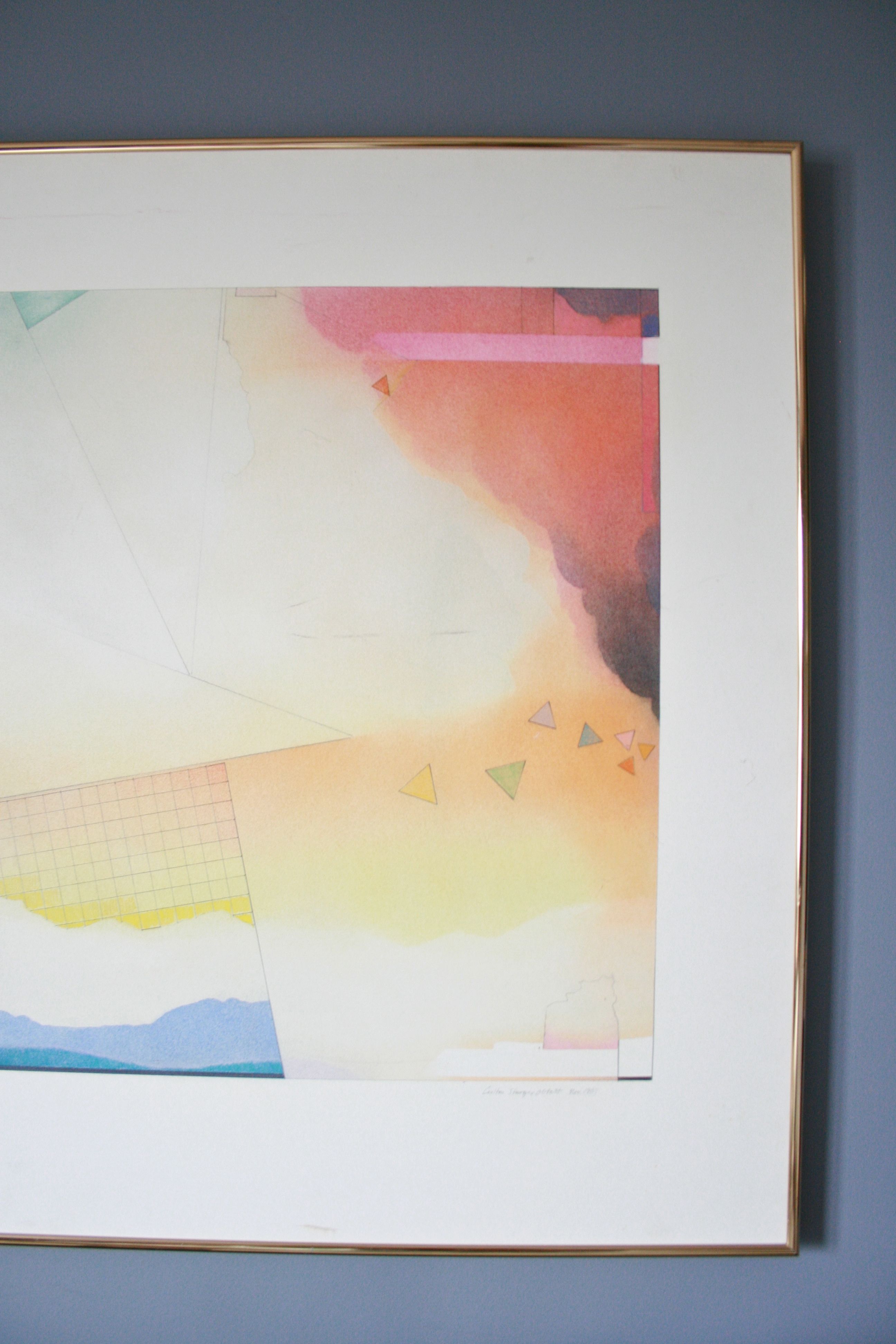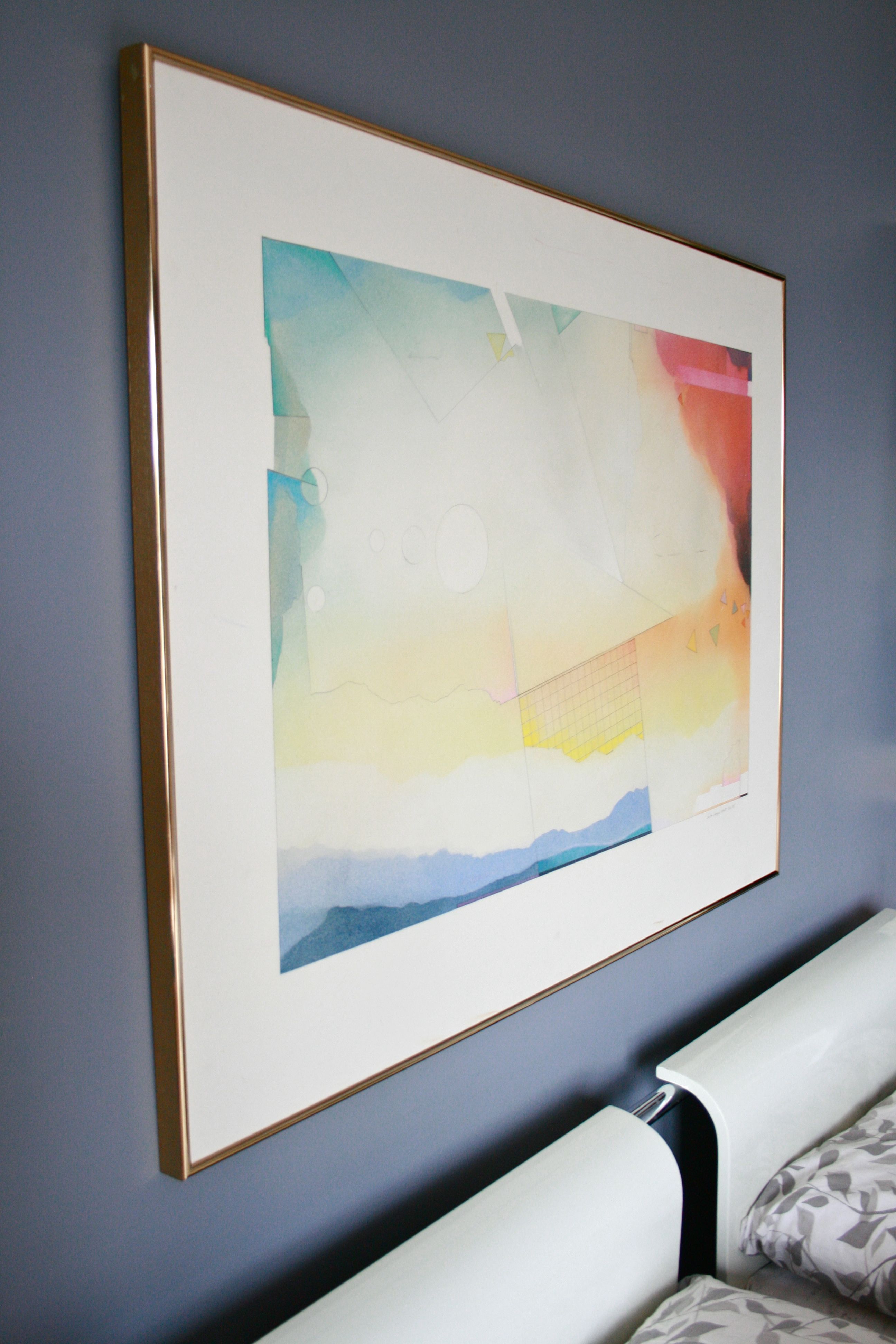 What era of art and accessories do you consider your guilty pleasure?