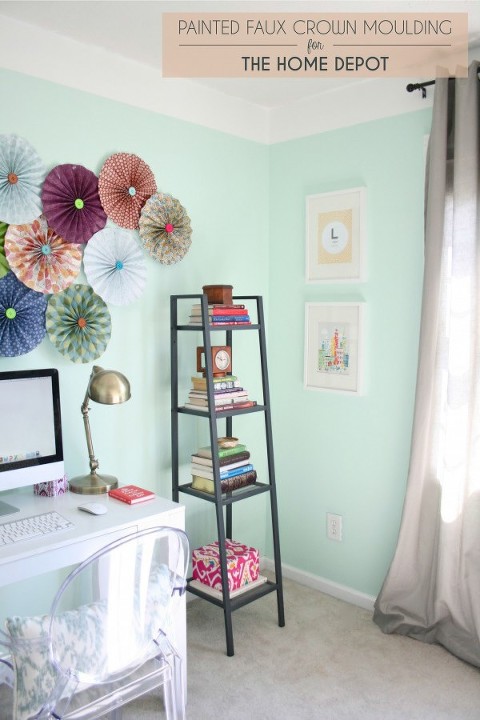 Did you guys catch the exciting news yesterday? Well the cat is finally out of the bag on a certain collaboration that has been steadily churning behind the scenes with The Home Depot. This time, I had the pleasure of guest posting on The Apron, also known as the official blog of the DIY-er's mecca. It was such a treat to share my (un)professional opinion on all things paint, namely in the form of a faux crown moulding treatment.
As you'll find out in the post itself, I have been aching to add crisp, sophisticated looking crown moulding to the house for a while now but had neither the tools, time or money to complete the labor-intensive project. I did, however, have paint supplies and a couple of weekend hours to play with…For all of the details plus the full tutorial (including some electrical advice) click through to the guest post. And just to shamelessly entice you a bit more, see below for a smattering of photos from the story.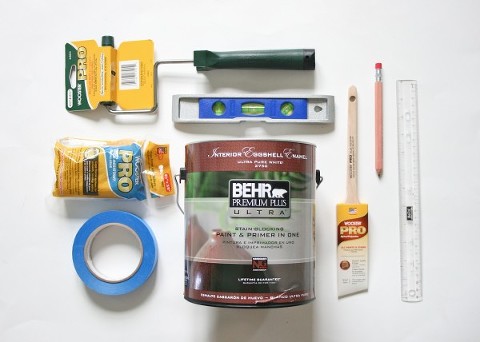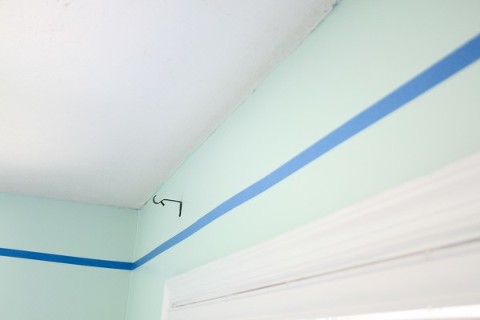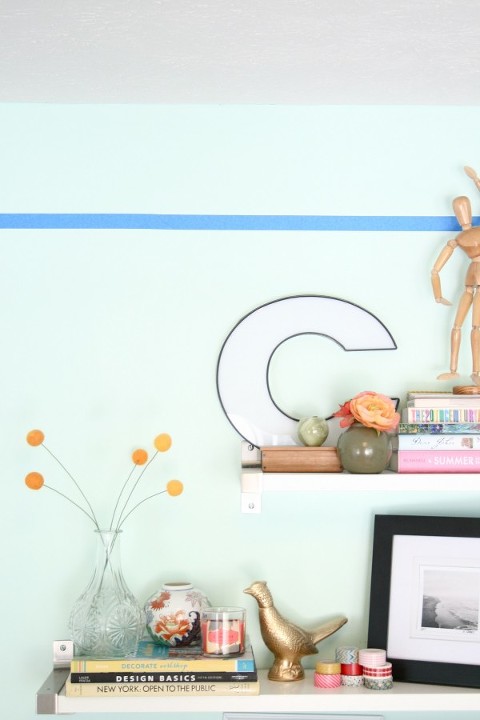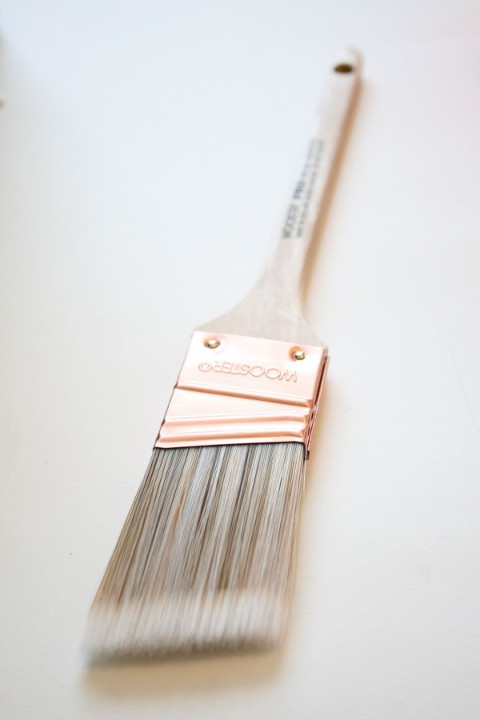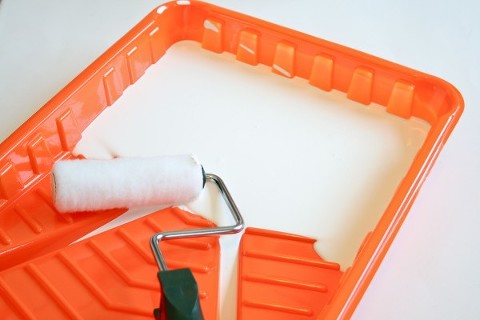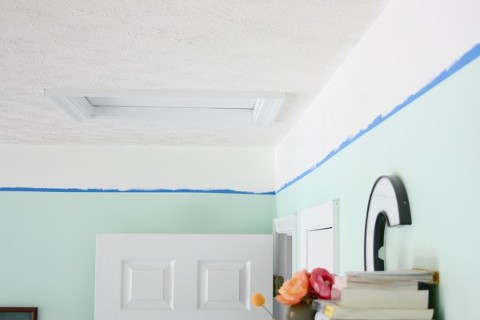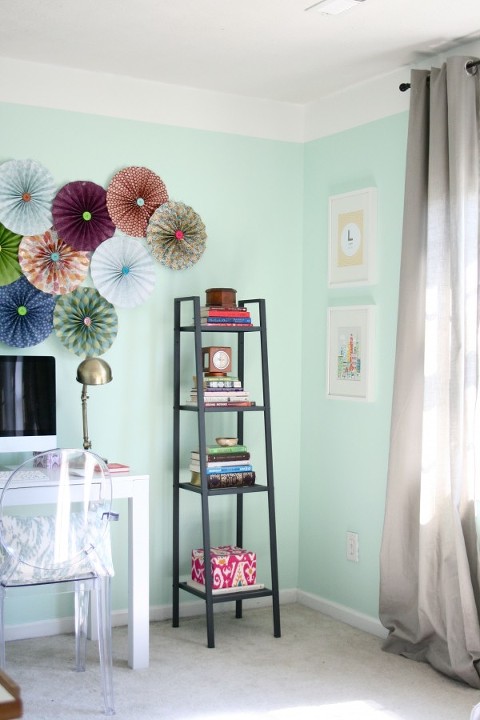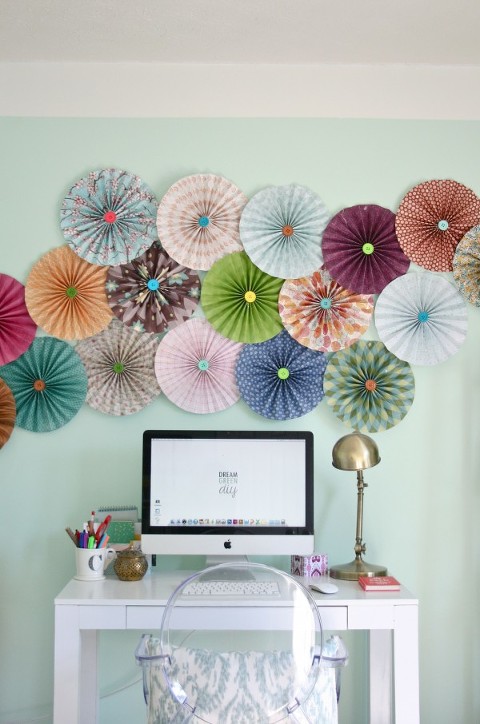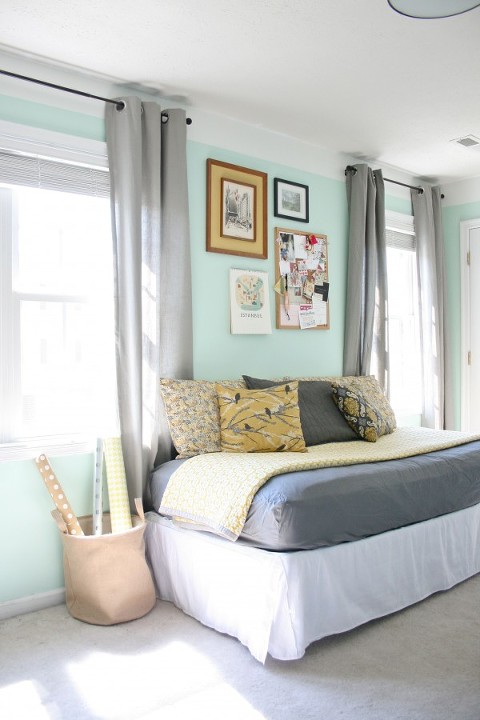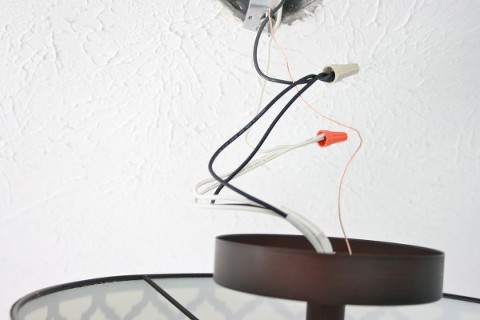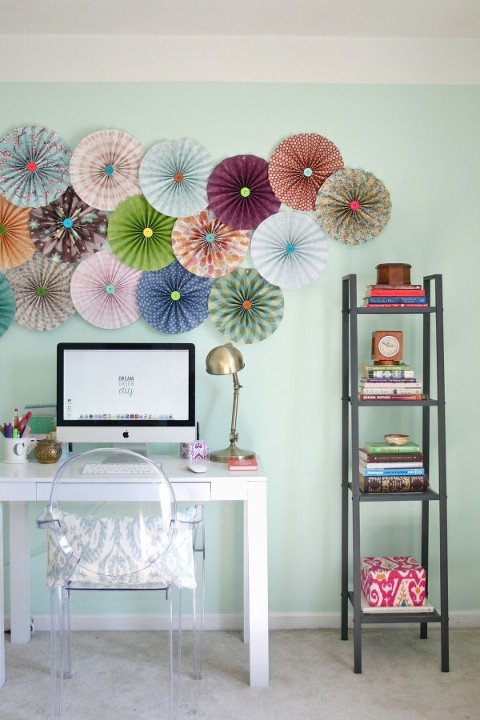 This summer inspiration is brought to you by The Home Depot. All content, ideas and words are my own. Thanks for supporting the sponsors that allow me to create fresh content like this for Dream Green DIY!