While away at the beach in May, one of the items on my list of relaxing things to do to was finish my copy of Lara Spencer's "I Brake for Yard Sales." My mom had given me the book for Christmas and I was long overdue in motoring my way through. Like most other like minded females, I'm an avid HGTV fan and first caught wind of Lara and her book while watching "Flea Market Flip" one Friday night. Have you seen it?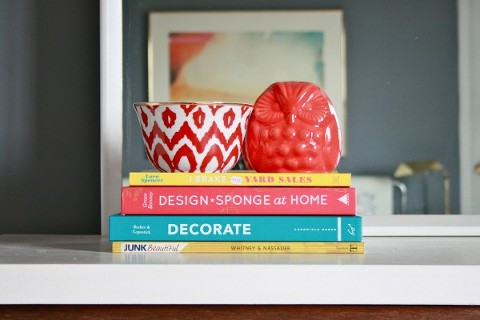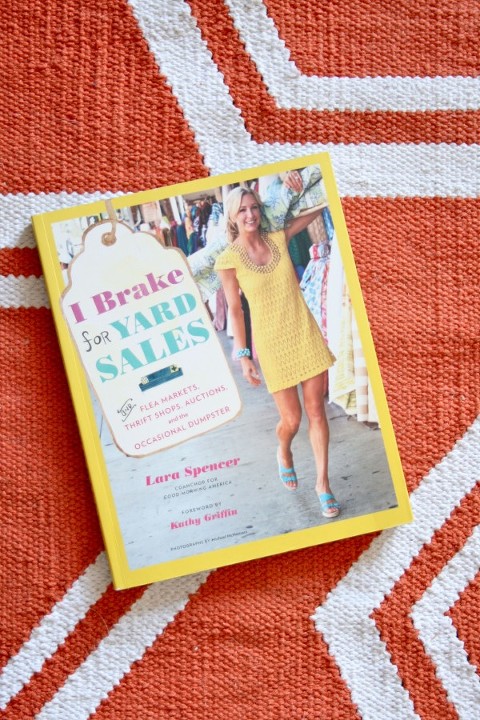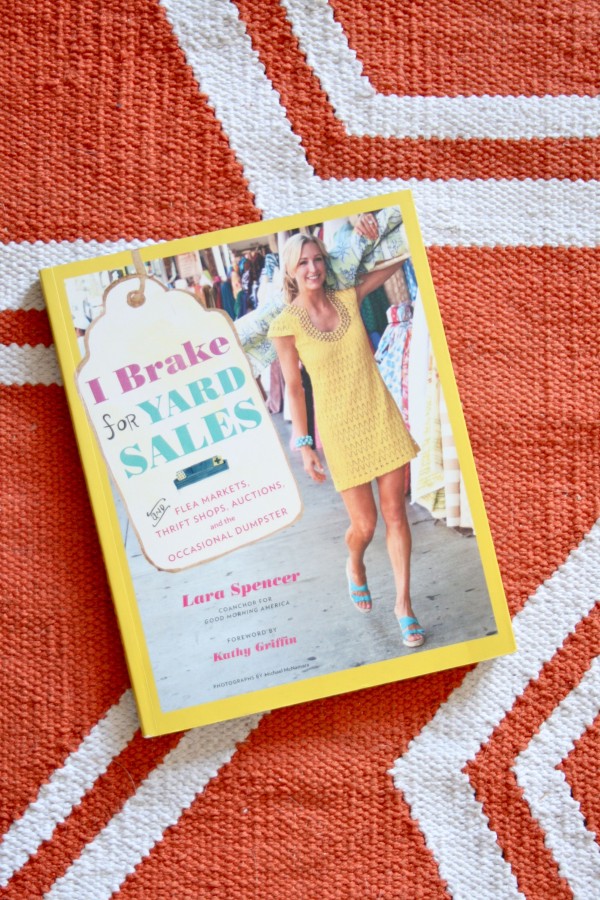 Well the book proved to be just as entertaining as the show, packed full of useful DIY-able projects and tips on working your way lucratively through a yard sale, flea market or antiques store. Lara has this really approachable vibe that makes the book an easy read. In fact, I flipped through the entire thing in one afternoon, far exceeding my 7 day estimate.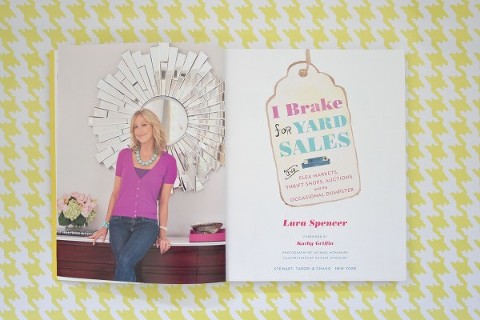 I particularly loved the graphic design of the book, with all of Lara's steals pointed out with dollar tags and shots of stunning side by side before and afters. She really made me feel like her tips were attainable and that her style would be easy to replicate on my budget.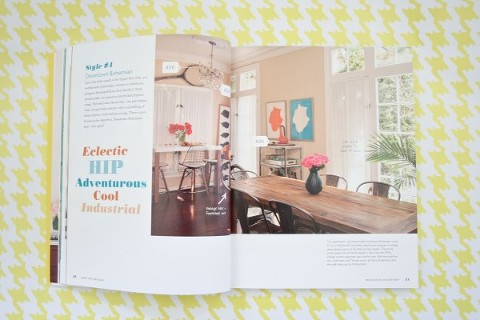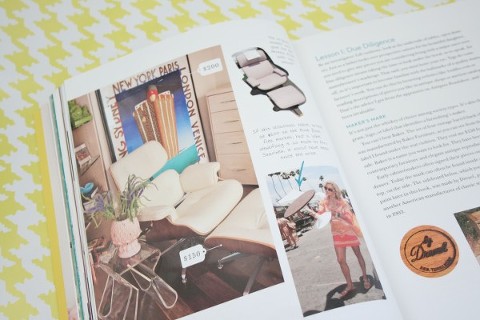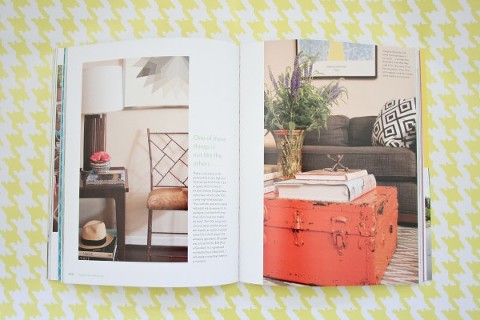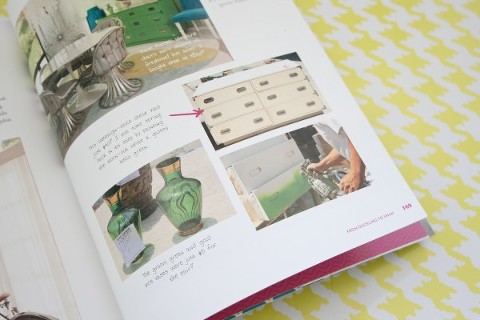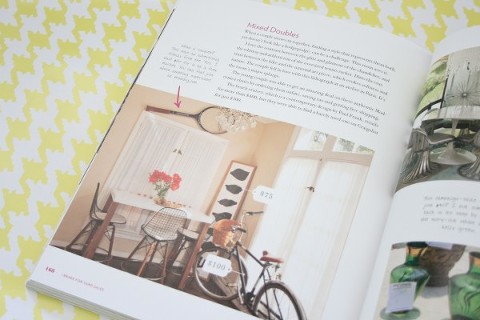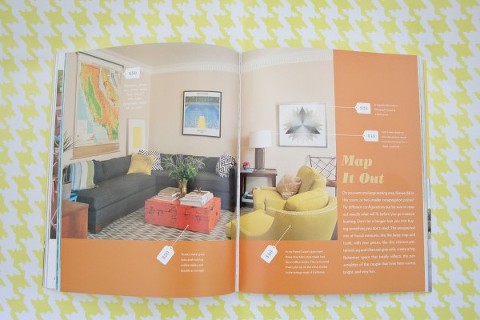 I know I can't be the only one constantly wishing that I had the inside scoop on these celebrity stylist resources, tips and tricks. Well Lara takes the guess (and wish) work out of the equation with detailed check lists, bullet points and anecdotes. I was tempted to flag just about every page for future reference.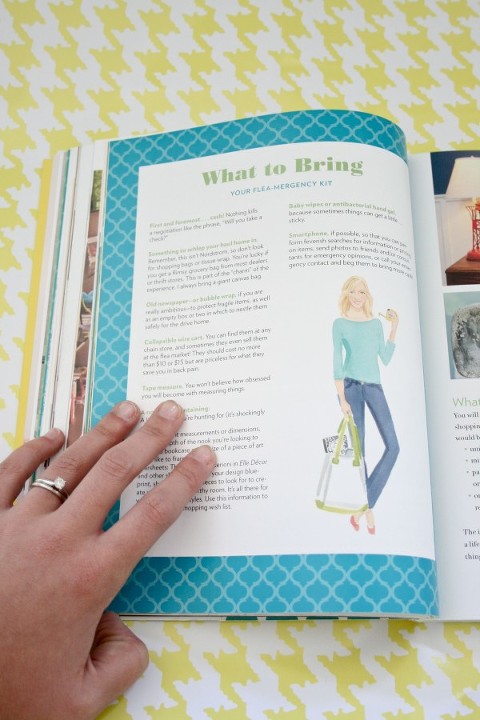 One other major plus was the fact that Lara's book really catered to any design style. While I fell head over heels for the mod space below, there were plenty of traditional rooms to drool over too. From starburst mirrors and mid-century Eames rockers, to plaid couches and ornate woodwork, there's a vignette for everyone.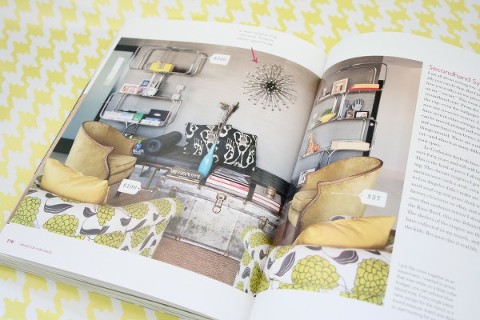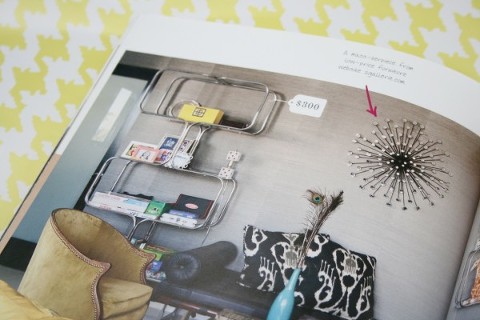 Plus, she's so darn cute! Every few pages, you'll spot portraits of Lara in her element – scouring flea markets (rain or shine) in jeans and a tank, or flounced gracefully on a velvet sofa in boots and a blazer. Turns out that her camera smile is just as approachable in print as on TV.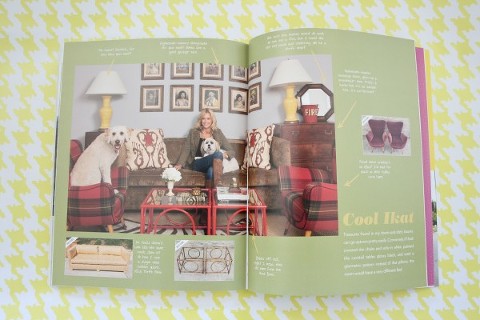 What are some of your favorite design books?
P.S. Time for another edition of "Friday Feature Roundup" – This week was a busy one! I was over on Le Papier Studio, offering my last post as an intern (tear), this time my "Pin of the Day" post was focused on beach style at home. Then I made it over to Glitter Guide to share my favorite outdoor spaces, complete with tips to get the look. Finally, I was featured as a Style Challenge guest blogger on The Home Depot, which was such a treat. So very thankful to be doing what I love…And thankful to all of YOU for following along!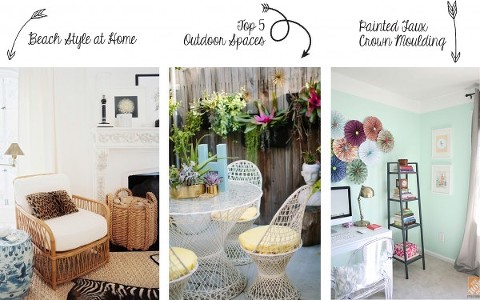 SaveSave