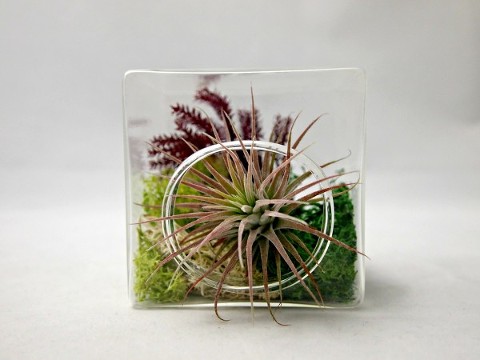 I first caught wind of Sea & Asters from Style Me Pretty Living, a favorite daily blog read of mine. After clicking through and scanning through their Etsy shop, it was a matter of minutes before I messaged the artisans behind the brand, inviting them to be part of my "Etsy Spotlight" series. Monica and husband James focus their work on air plants, creating modern sculptural vessels that allow these unique plants to stand out. Although I could go on and on about how much I adore the gorgeous pieces in their collection, I'll let Monica explain…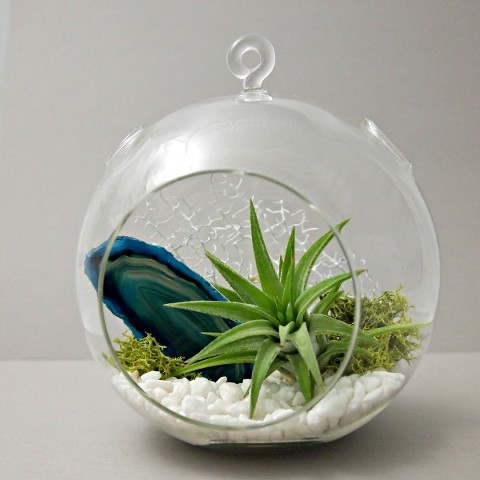 When did you start your Etsy shop? What's the story behind your shop name?
James and I decided to open our Etsy shop, Sea & Asters, in November of 2010. Our shop name was chosen because the tillandsia sculptural forms always remind us of creatures from the sea. Meanwhile, the name Asters was chosen because it is a flower we are fond of.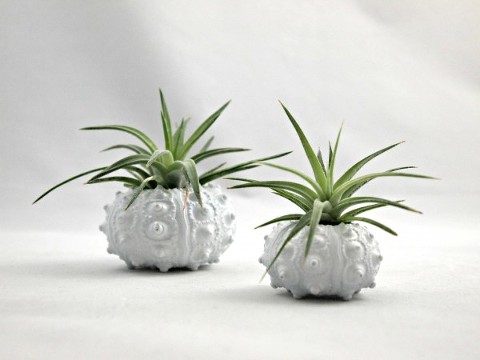 What made you decide to sell these types of pieces? Can you explain what attracted you to want to work with air plants?
I first discovered air plants (tillandsia) while studying Horticulture. I loved their sculptural shapes and low maintenance qualities. There are so many varieties that we haven't even begun to witness a fraction of what's out there. I always swoon each time I visit a grower. We love the tillandsia species and are always seeking modern, unique ways to display their sculptural forms. We decided to offer planters and terrariums which not only enhance the tillandsia form but also brings a sense of style to any space.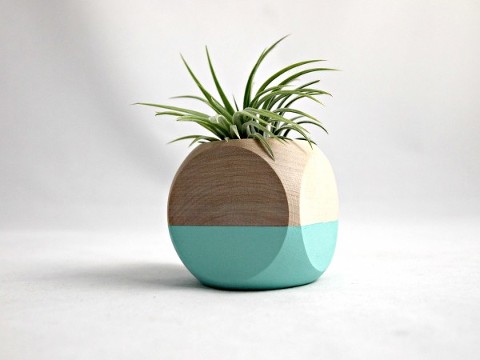 How would you describe your style? And how does that influence your work as an artisan/artist?
We love vintage and modern combinations. Our products reflect our style because we want to offer a planter or terrarium with a clean, classic look which would go with any décor.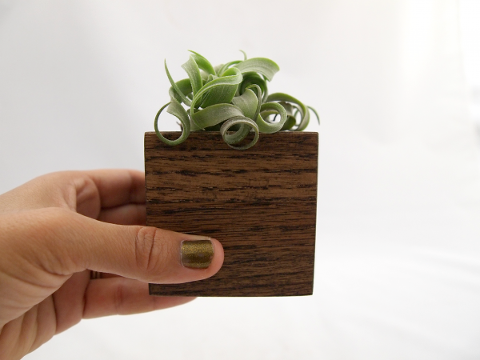 The photography on your site is gorgeous! What camera do you use? What are your top 3 tips for photographing sale items?
Thank you! My current camera is an Olympus Pen, which I love but am still learning to use! My top three tips for photographing items are:
Lighting is so important. Try to use natural light but if you have a dark space use a light box.
I always think a white backdrop allows the product to stand out but I also like gray or black for some photos.
Take several photographs of your product. I always take several shots before deciding on the final four or five.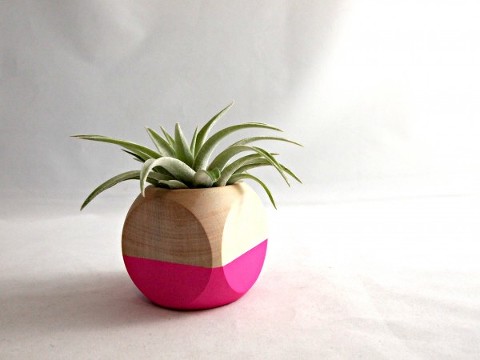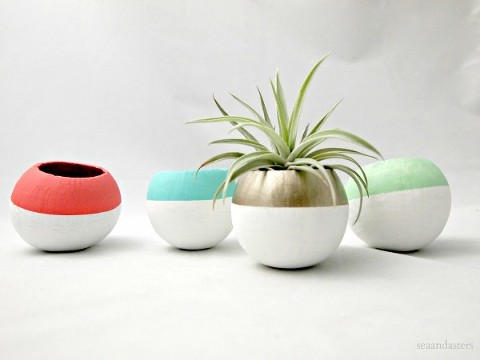 Thanks for sharing the behind-the-scenes peek, Monica! To snag your own piece, be sure to visit the Sea & Asters Etsy shop. Which is your favorite?