I get press emails on a fairly regular basis, asking to promote this brand or that on my blog, but rarely does one resonate with me the way Madesmith did. The mission behind this name is one that I wholeheartedly stand behind because it speaks to me on a personal level. Why? Well the Madesmith team is absolutely dedicated to singing the praises of craftsmen, bringing the context of goods full circle by really explaining the process that went into each item. From my own perspective, it's not so much about what's on trend or what the latest flashy something-or-other is – It's about glorifying unique pieces and the talented designers who pour their hearts into making them.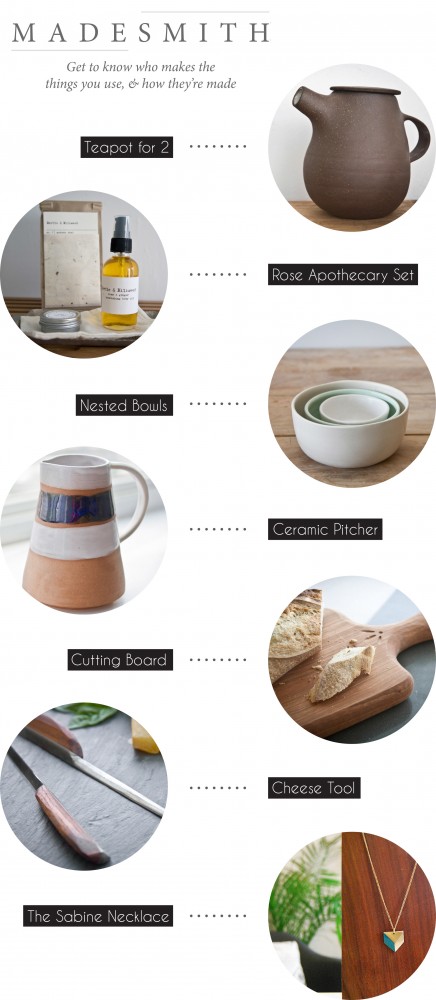 Today, I'm rounding up some of my favorite home products from the site – Things like a lovely set of pastel nested bowls by Clam Lab, a handmade cutting board from Blackcreek Mercantile and, although a bit of a stretch when it comes to home specific goods, the sabine necklace by Son of a Sailor. What truly blows me away is Madesmith's dedication to honoring the name behind each piece. Click those links to the artisans I mentioned above, and you'll be taken to a page specific to each one with their story and photos galore. I've really never seen anything like this on an ecommerce website.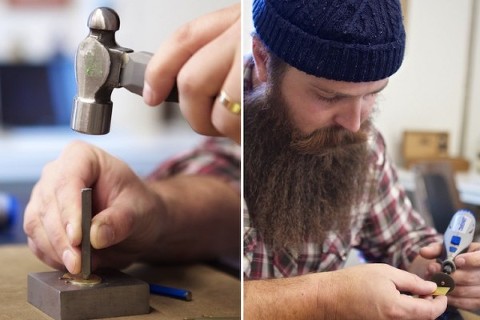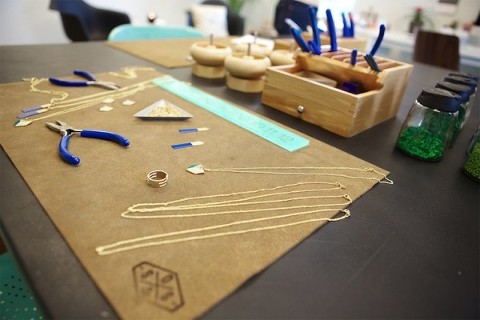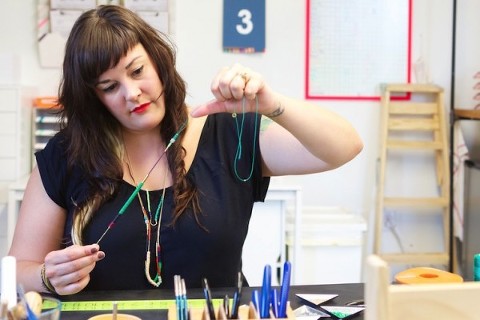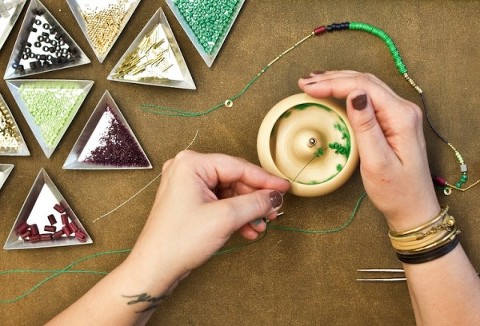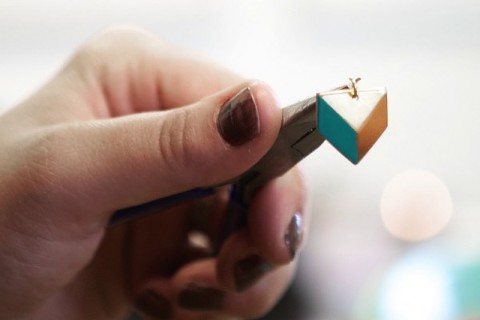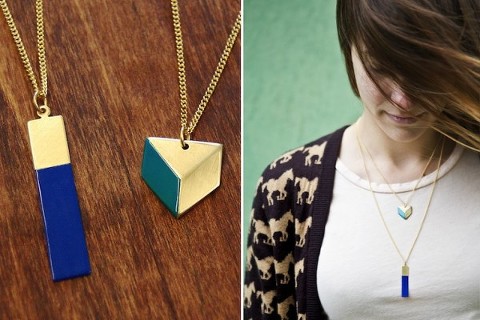 Photos by Chris Perez, of Sons of a Sailor Jewelry, for Madesmith
Although each product is accompanied by a specific page for the designer, Madesmith also features one of their makers front and center on the homepage each week. It's just so neat to me (for lack of better phrasing) that I am able to really LEARN where my purchases are coming from. It puts a face behind the product and real meaning to my reason for clicking "Add to cart."
Sign up for the newsletter here, and just so we are clear, I'm getting absolutely nothing for shouting this brand from the rooftops. I'm just that blown away by the mission and thought you might be too.
P.S. The winner of the 3MDIY.com giveaway has been announced! Was it you?