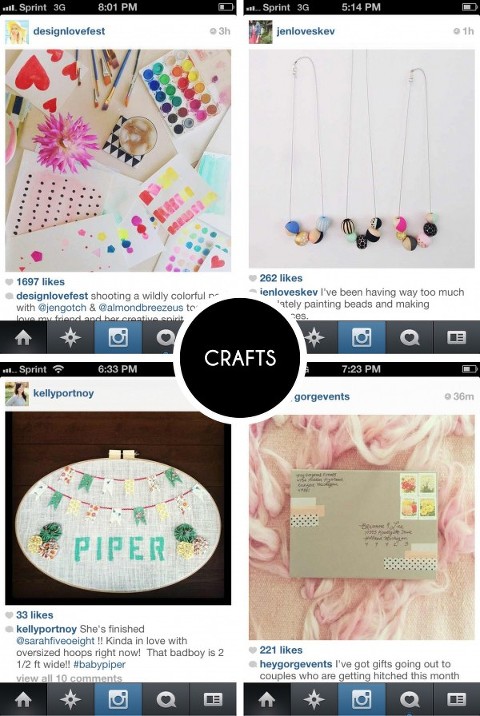 Does anyone else use their Instagram feed like an impromptu Pinterest account? Whenever I happen to spot something inspiring on my favorite social media resource, I instantly take a quick screen shot with my phone (for iPhones, click the home and power buttons at the same time) effectively filing it away for a rainy day within my camera roll. My inventory of Insta-Inspiration, as I've taken to calling this practice, has been running over lately so I decided to get it all out there today in the hopes that you might either relate or choose to try the practice out yourself!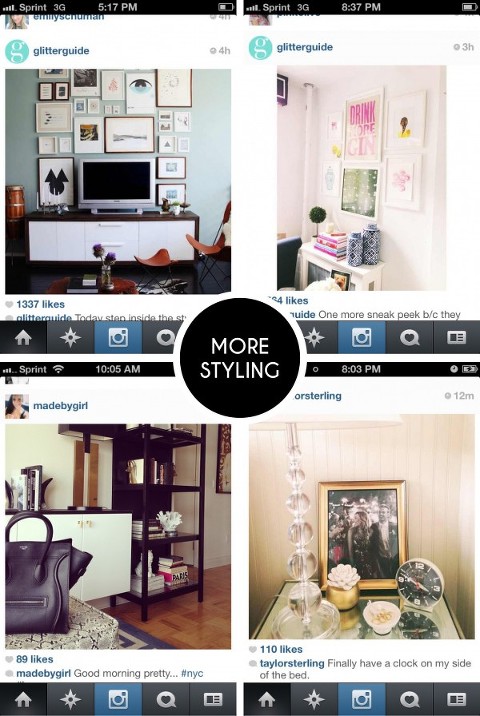 From crafts and party ideas, to styling and even more styling tricks, I've been learning from the best and brightest visual statement makers out there. For a full list of today's showcased Instagramers, scroll to the bottom of this post.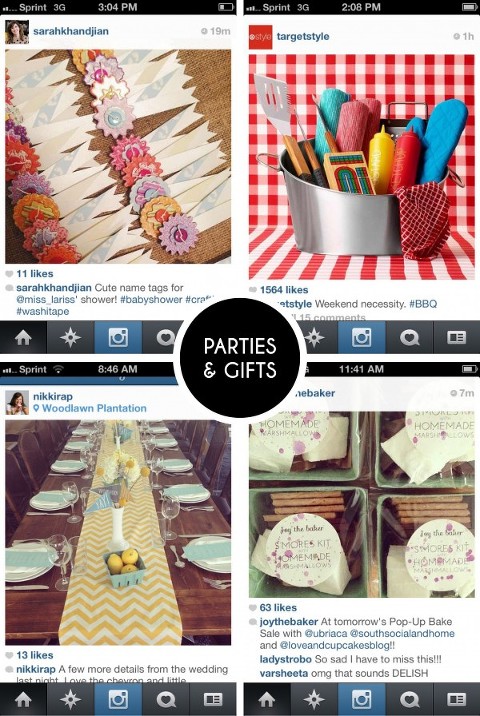 Is it just me, or do you also have the urge to combine everything in that "Parties & Gifts" round up above into one epic backyard fete? Chevron linens, smores favors, rustic button tags and a barbecue gift tub set the stage for what could only be described as the ultimate farewell celebration to summer – although, please don't get me wrong and break out the torches and rakes, I'm certainly not counting down the days for that one quite yet.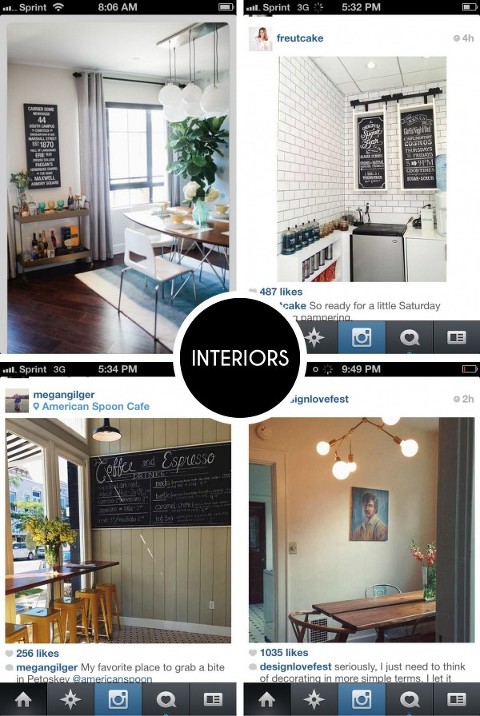 My Instagramers are quite possibly the luckiest individuals on the planet. I would love to visit any and all of those gorgeous spaces above, but since I have neither the luck nor the budget to travel to far-off places like L.A. or Seattle, I'll settle for drooling over their virtual documentation instead.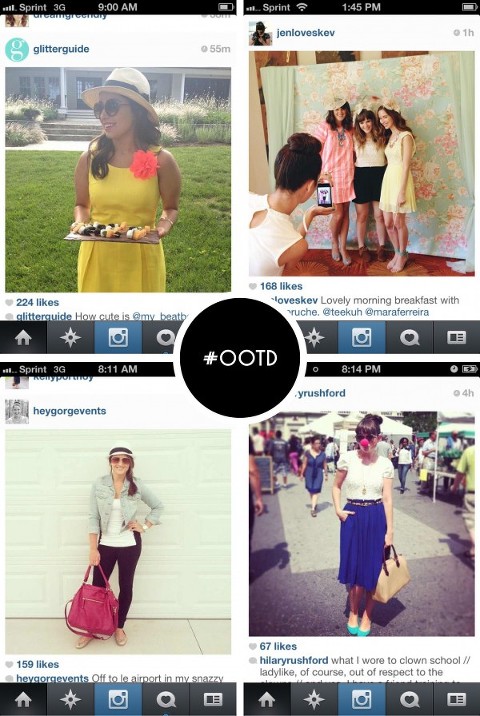 If I am ever suffering from a dreaded case of I-have-nothing-to-wear, I need only click through to my phone for tons of #ootd inspiration (P.S. Please tell me that you had to Google that one too).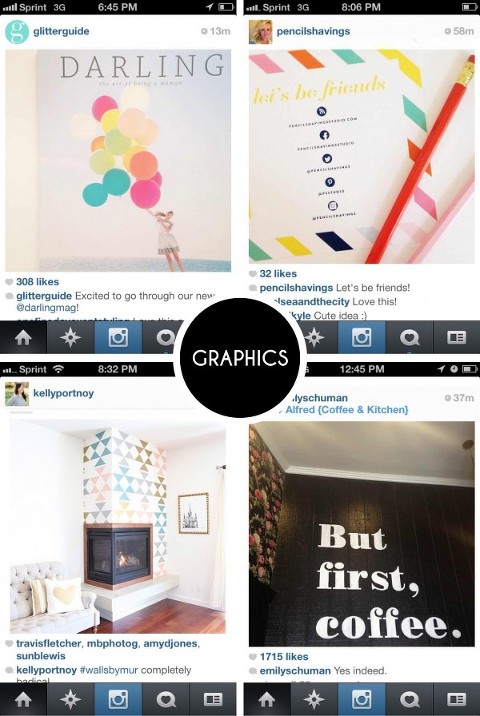 With a burgeoning career as a freelance graphic designer on my hands, I've been all but obsessed with pattern, type and color combos. The Instagrams above caught my eye – and then some.
Who are your favorite, most inspiring Instagramers? Don't have an account (or maybe not a smartphone)? Tell us about your favorite Pinterest account instead!
nikkirap | homedepot | sugarandcloth | jenloveskev | glitterguide | cwdesign | madebygirl
pencilshavings | megangilger | joythebaker | sarahkhandjian | heygorgevents | elementstyle | targetstyle
designlovefest | hilaryrushford | taylorsterling | kellyportnoy | theeverygirl_ | emilyschuman