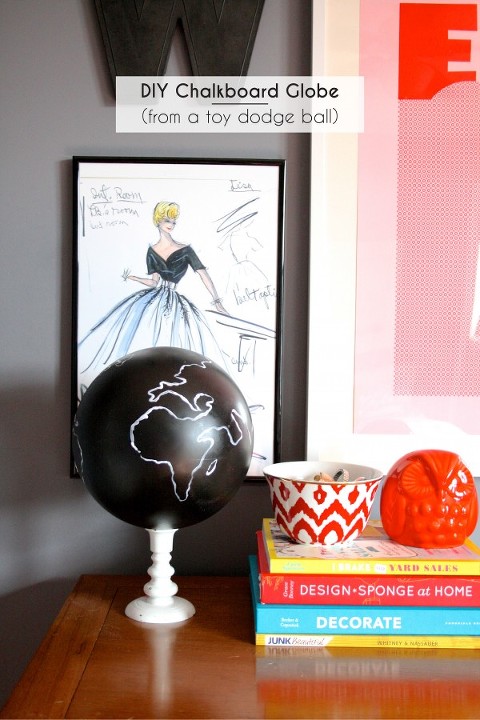 After putting today's project out there as a sneak peek on Instagram, I had all sorts of great guesses as to what my DIY globe could be. A bowling ball, a playground ball, a finial, styrofoam…Well the cat's out of the bag now!
Yup! I used just a plain old toy dodge ball from the kids' section at Target! This bad boy (or should I say "girl," what with all of those fairies?) cost me less than $5. Unfortunately, I think John would dub this his least favorite project to date because, up until I announced it off limits, I would find him dribbling the ball all throughout the house. I think this means that I owe him a strictly "for fun" dodge ball for his birthday in September…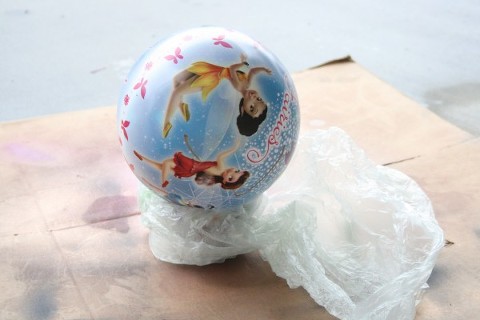 Well obviously it didn't stay looking like a dodge ball for long. The first step in this process involved giving the ball a couple of thin and even coats of spray paint. Since I was running low on chalkboard specific paint, my intended final finish, I used flat black as a primer of sorts. To make sure the ball didn't roll away while I was painting, I put a little soup bowl inside of a plastic bag and then balanced the ball inside the bowl's recess. In order to get even coverage, I sprayed the ball, let it dry, flipped it over and then sprayed the unpainted section that had been sitting in the bowl. Worked like a charm.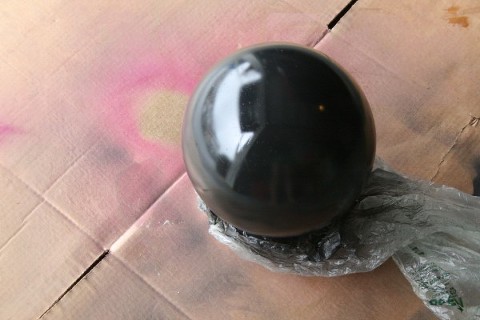 After giving the ball several days to dry, I brought it upstairs to my studio where I got to work adhering it to its faux globe base. Which was? A candle stick holder, of course! My vision of it involved a brass holder, but I didn't happen to have one on hand. To keep my cost as low as possible (remember, I've only spent $4.99 so far on the ball), I grabbed this white washed candle holder from the closet and simply super glued the newly painted "globe" on top.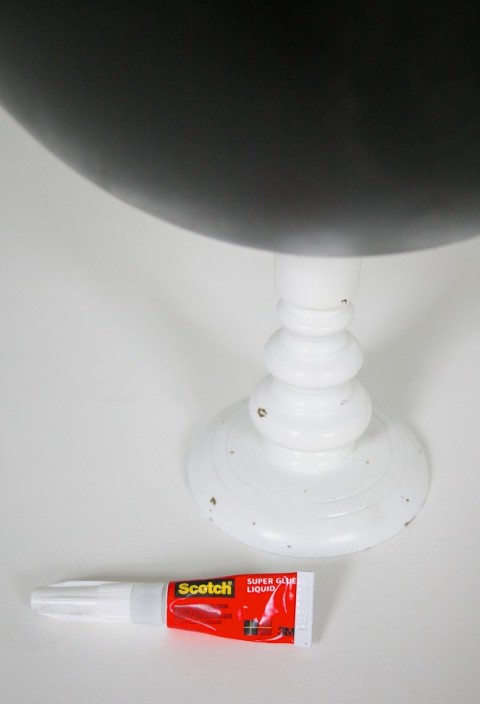 Now here's where I had to improvise…Although I had always planned on using chalk to draw on my map, I was having a lot of trouble with the spray paint. I don't know if it has been too humid for it or what, but the paint just wasn't drying properly. Maybe I needed to shake the can more? Any thoughts on this conundrum are welcome, but I eventually had to move on to Plan B because every time I touched chalk to globe, the chalk would sadly squeegee black paint off with it. Instead, I settled for a more permanent version of my white outlines with white acrylic paint and a super thin paint brush.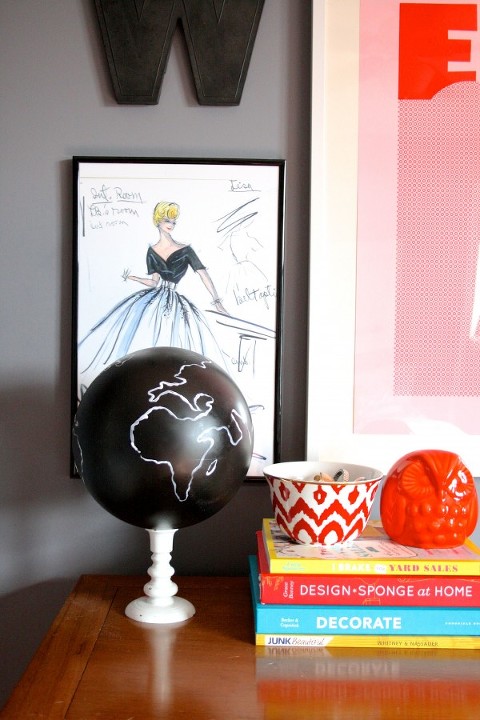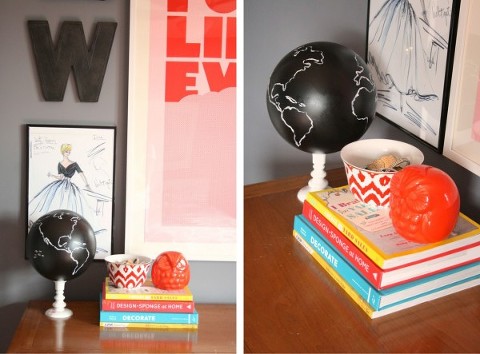 Although not exactly what I had in mind, I couldn't be happier with how it turned out. It's a funky, budget version of the globe I was lusting over and I'll always have the goofy memories of this ball once being dribbled throughout the house by my 27-year-old turned 10-year-old husband.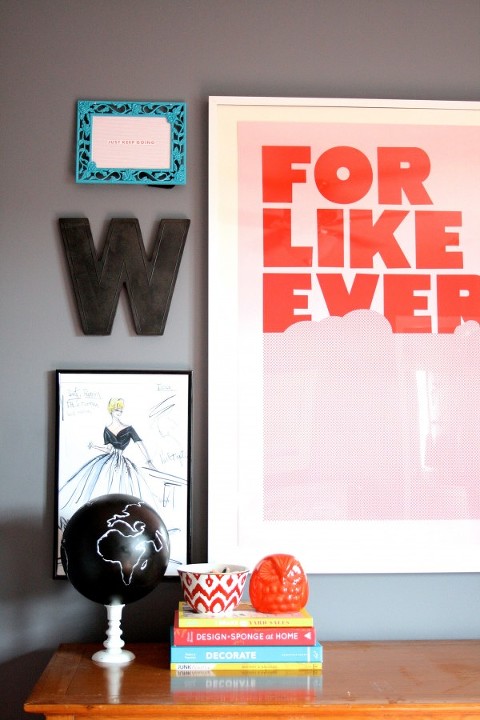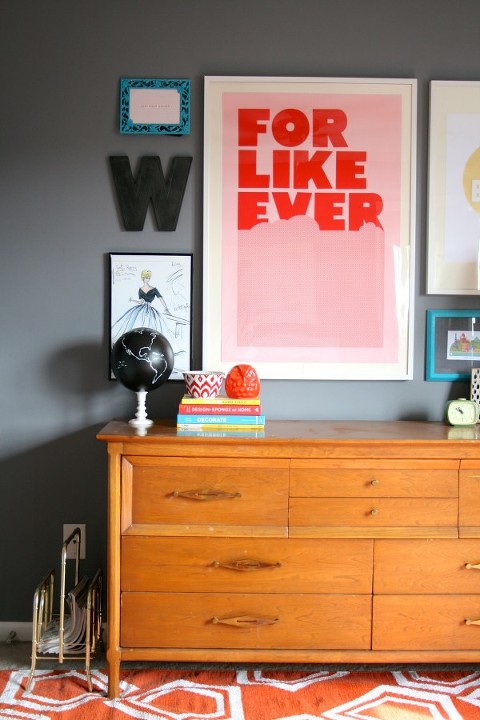 Oh, and enjoy that major sneak peek above of our new-to-us dresser! I'm still not sure if I want to call the new gallery wall above "done" though, so I'm holding off on all the goods until I'm satisfied.
Stay tuned!