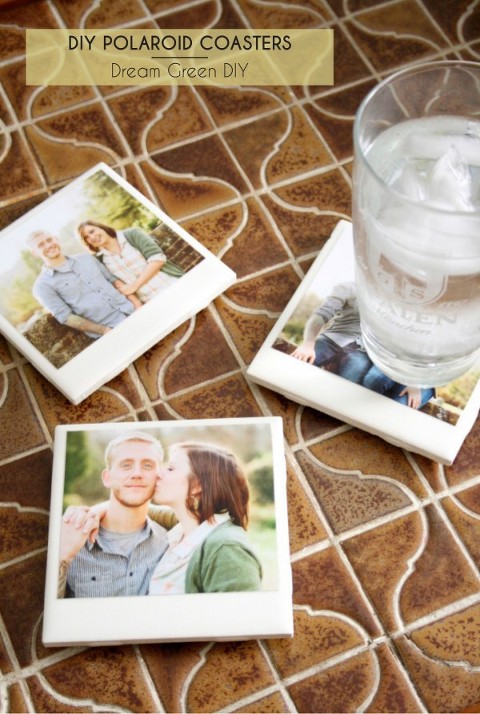 While I was in New York a couple of weeks ago, a very special issue of The Burg dropped in local newstands. Why was it particularly special, you ask? Well after working with the editorial staff to put together a story on the blog back in July, I was asked to start contributing a monthly DIY column. I jumped at the chance, and my first feature came out mid-September. I can't thank the Burg staff enough (Casey!!) for welcoming me – I'm having a blast dreaming up simple, inexpensive projects to share with the local community. First up, I created an easy tutorial for DIY polaroid coasters – Get the full article here, but see also below for an abbreviated run through of the project steps.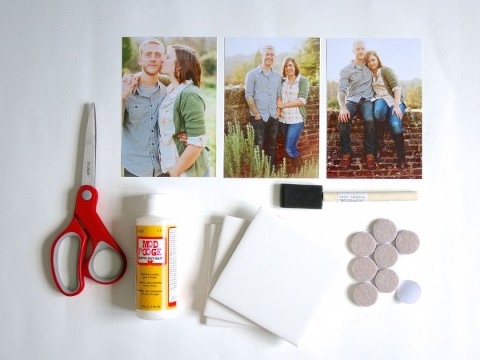 SUPPLIES
Square white porcelain tiles
A handful of your favorite photos
Scissors
Mod Podge glue/sealant
Foam brush
Paper plate (not pictured)
Felt protectors
DIRECTIONS
The first step is to cut your photos to size. In order to mimic the look of old Polaroid pictures, I left about 1/8 inch of space on either side of the photo and even more at the bottom (½ an inch) to allow for that telltale fat white border.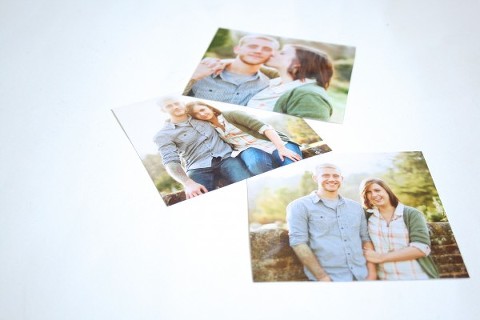 Next, squeeze a large circle of Mod Podge onto the paper plate, and then spread out an even layer on your tile using the foam brush. Before the glue has a chance to dry, center your photo on top leaving extra white space at the bottom. Let it dry for about 20 minutes, and then put a layer of Mod Podge across the entire surface of both the photo and the tile. Allow another 20 minutes of dry time, and then add one more layer of Mod Podge.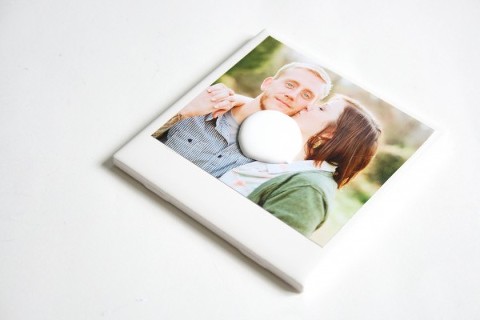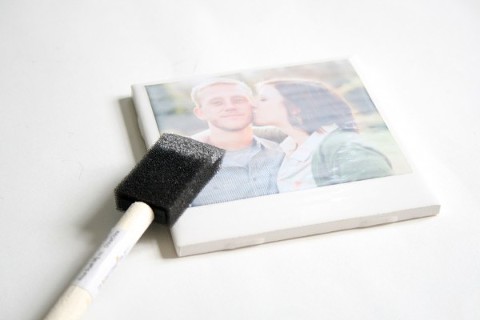 I ended up doing 4 coats just to be sure that it was completely waterproofed. The sealant looks white when it goes on wet, but will dry clear. Allow 24 hours for the coaster surface to fully cure. To guarantee that the unfinished side of your coaster won't damage your tabletop surfaces, cut a felt protector into quarters, remove the backing and adhere to the 4 underside corners of the tile.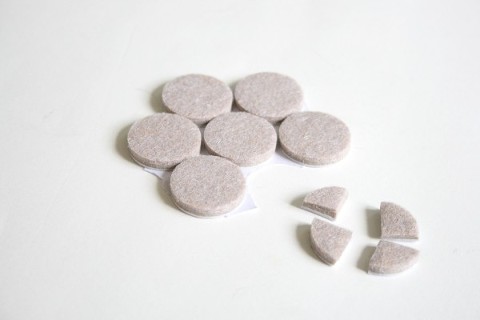 Now drop your freshly crafted coasters down wherever you like, and allow yourself a moment of proud silence knowing that you didn't compromise your budget or your style.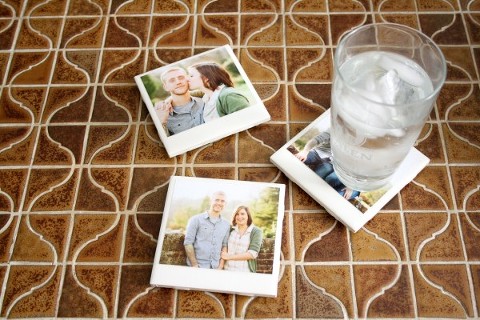 P.S. Have you entered yet? Wallpaper Direct is giving away a roll of wallpaper valued at a whopping $75! Get the details here.
P.P.S. The DIY Network is conducting a nationwide search for the ugliest front yards in America, and they asked me to help spread the word! Enter your yard for the chance to win a huge two-day landscape transformation for America's Most Desperate Landscape. Details here.