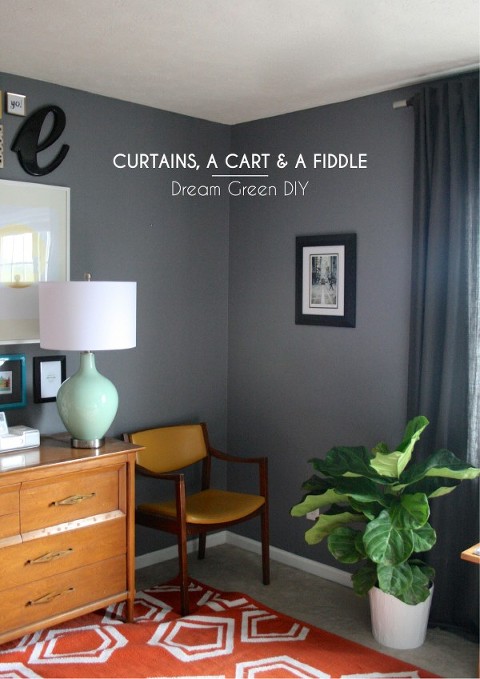 One of the saddest things about living in little old Lynchburg, Virginia is our proximity to IKEA – namely the fact that 3.5 hours separates us from it. So whenever we head north to D.C. or south to Charlotte, North Carolina, we make a point to stop in and pick up a few things from my running list. Last Tuesday, I had a trip planned to the first city named and so made a stop in at the home super store. Today, I'm sharing my latest IKEA nads and where they ended up.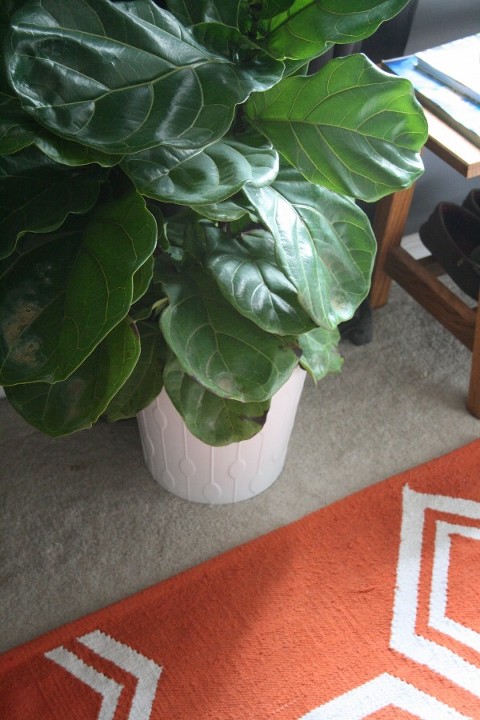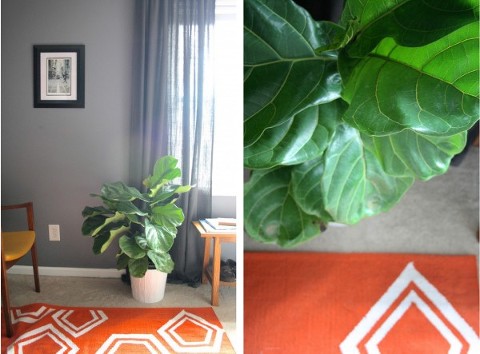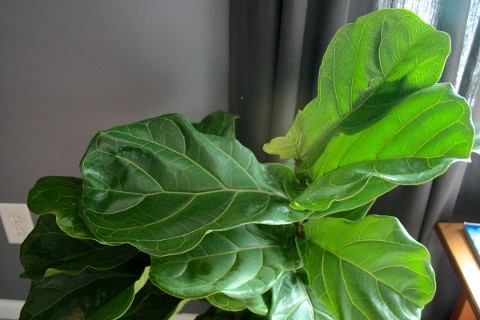 The first is my brand new Fiddle Leaf Fig. I've been coveting one of these trees for just shy of the last year, but knew that I would never be able to afford the $400-some price tag I had heard quoted. But just as we were leaving IKEA, I saw a corner of the Marketplace just filled with the mini version of the plant. And then I saw the price tag…Just $8.99 – down from $12.99! Sold. I don't care that I have a black thumb. I'm going to give this the best shot I've got, and so far adore having it greet me from the bedroom every time I walk upstairs.
We also picked up a new pair of curtains to upgrade those that were already surrounding the french doors in the kitchen. This also was an unplanned purchase, but the white and gold graphic floral print had me at first glance. Anyone else reminded of this print?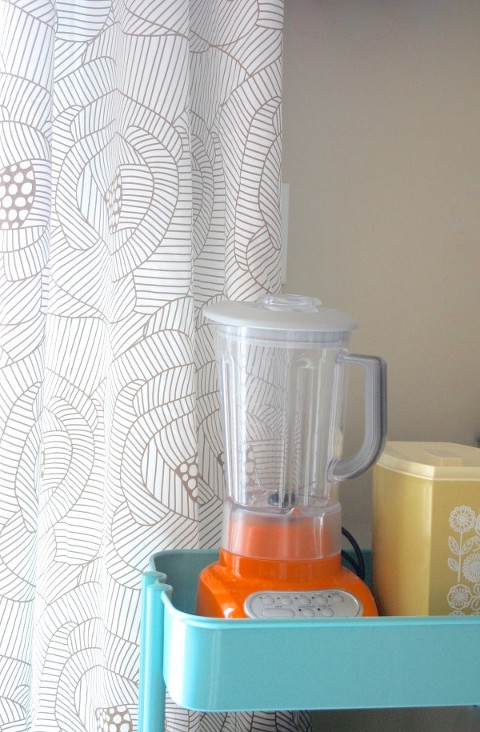 At first they were a bit long for our particular doorway, even after being hung high and wide. But, luckily, it was nothing a bit of hem tape couldn't fix. A quick snip and fold along with a hot iron cleaned up the look in about 15 minutes flat.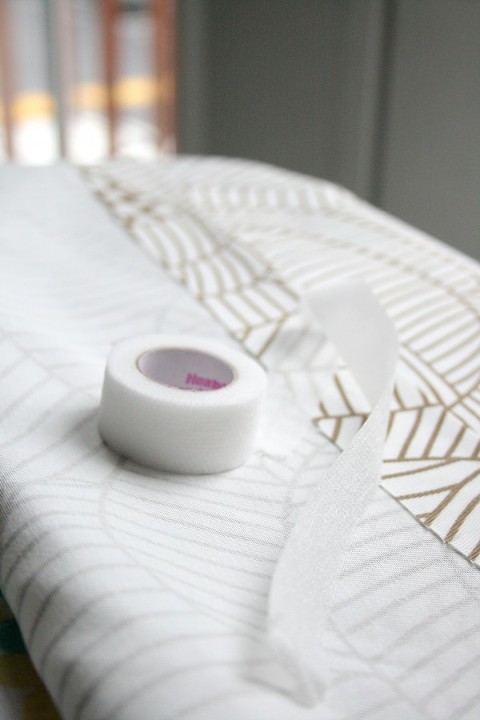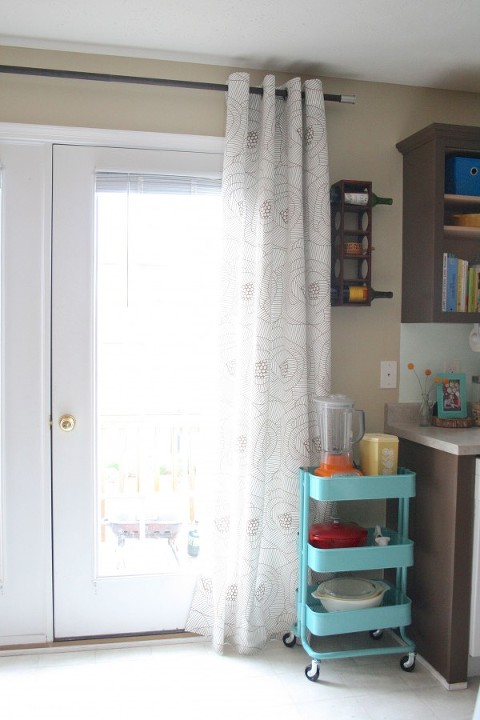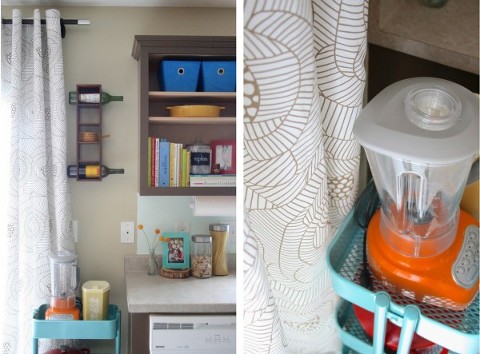 The one thing I had actually gone to IKEA in pursuit of was the little teal kitchen cart you see above and below. The multiple possibilities for this wheeled, three-tier shelving unit are just endless. Stay tuned for a "3 ways to style with" feature…I don't think I'll be able to resist playing around with all of the ways it can be used around the house.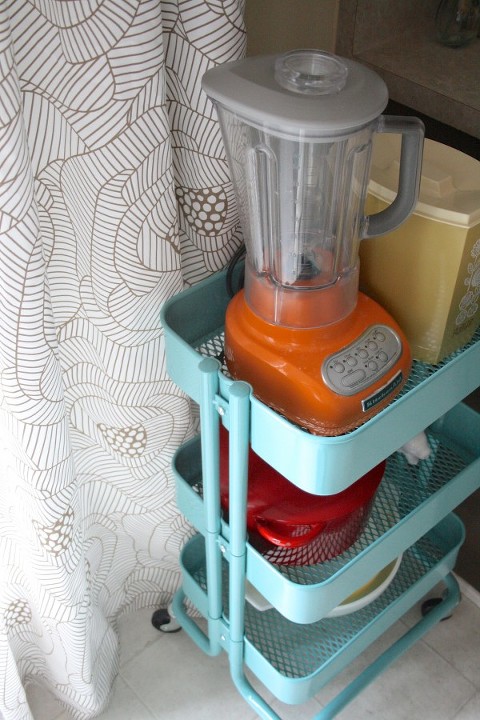 If you live nearby an IKEA, I am truly jealous.
P.S. The winner has been announced from last week's Modern Masters metallic paint giveaway. Was it you? And a quick "Thanks!" to everyone who participated in my Rafflecopter vs. Comments poll last week, too. I definitely have a lot to consider moving forward with my giveaways!