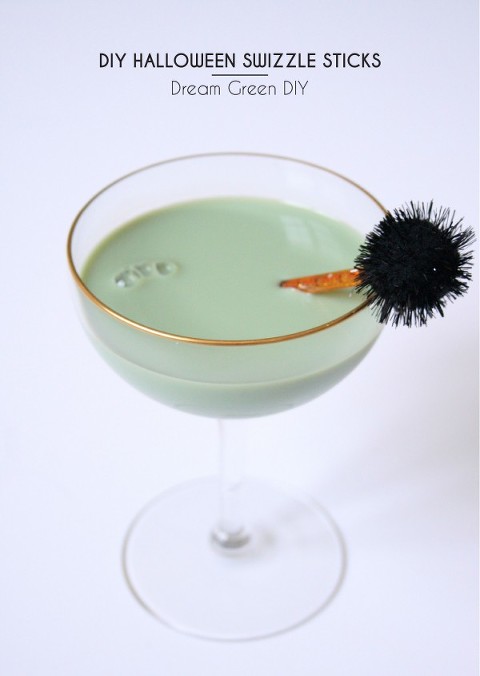 Remember how I mentioned that something really fun and exciting was happening this Friday? Well today's the day, and I'm excited to announce that I'm guest posting for the second time over on the Better Homes and Gardens Style Spotters blog! Click through to get my tutorial for simple, inexpensive DIY Halloween Swizzle Sticks.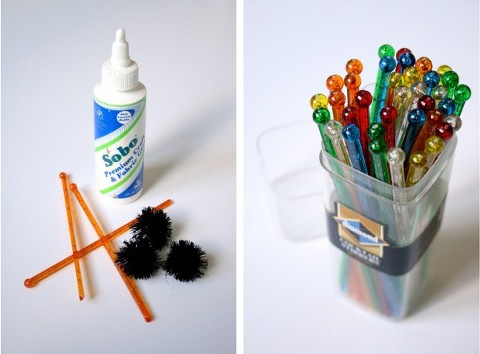 And just because I love you guys, I'm sharing a bonus alternative here on DGD. While at the store picking out supplies for this project, I also grabbed some little plastic black coffee stirrers – you know, the mini straws? The package of pom-poms I had picked out at the craft store also came with a handful of the orange variety, so my plan was to create an extra set of swizzle sticks using the black straws and orange poms. They worked like a charm, and I now have one festive set of concoction embellishments at the ready to celebrate Halloween in a couple of weeks.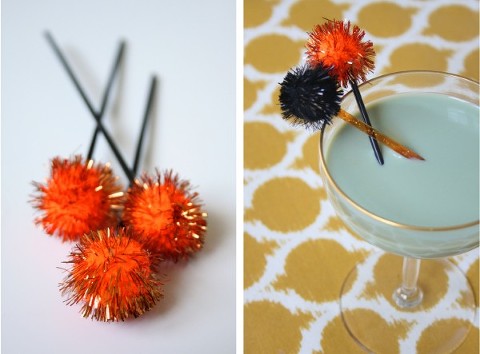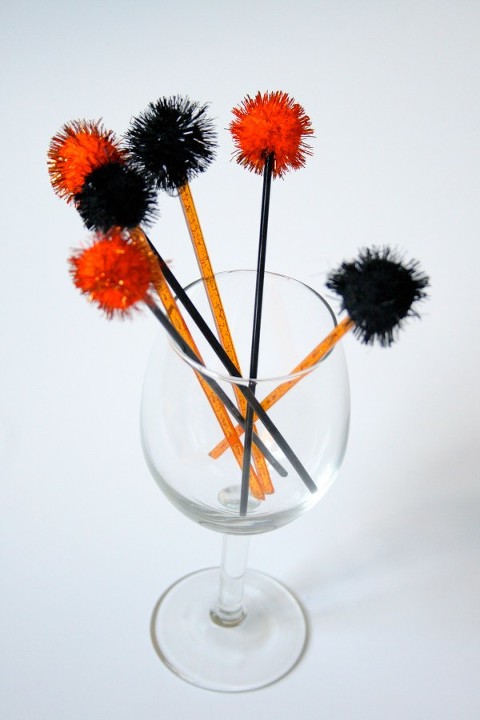 In other BHG news, the team just released an event video for the Stylemaker workshop and party that I had the honor of attending last month (you can glimpse me in the "noisy section" of the crowd at a minute 40). Watch the quick video below to see all that went down at what was surely one of the most exciting events of my career.
Thanks for having me today, Better Homes! I couldn't possibly adore you more.