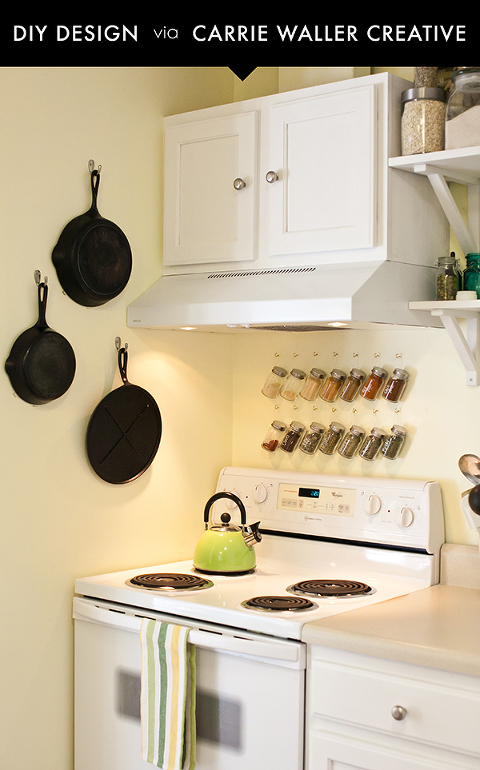 I'm so SO excited to finally reveal my first professional interior design and styling project with you today. It has taken the good part of my lifetime to get to this moment, and I couldn't be more thrilled to announce (almost more to myself) that I am finally doing what I love. It all started with a green kitchen…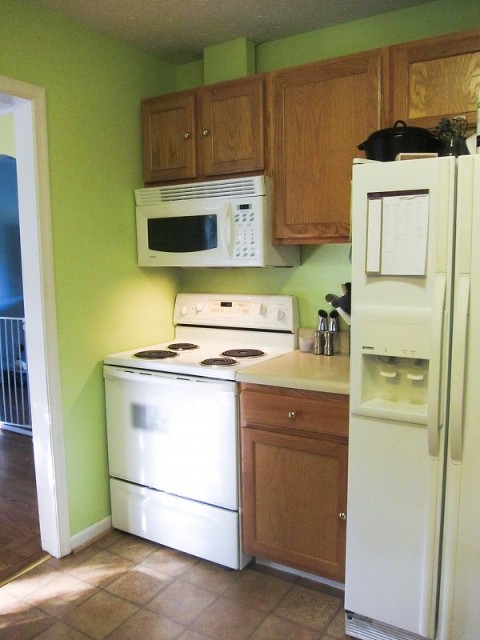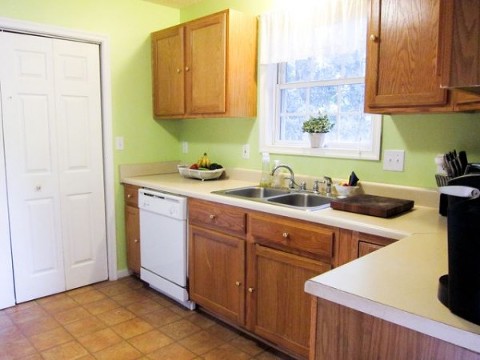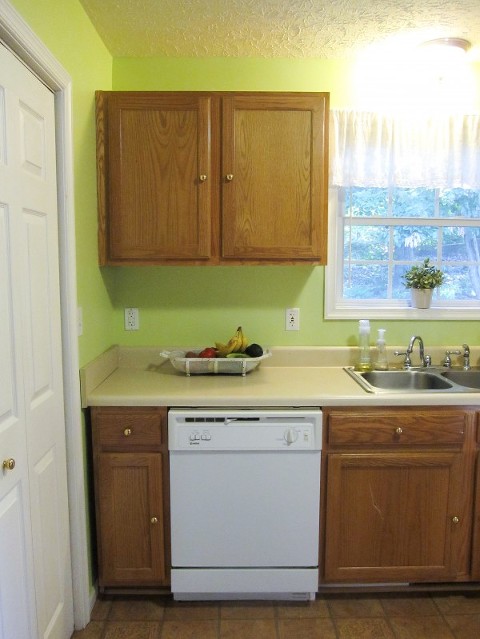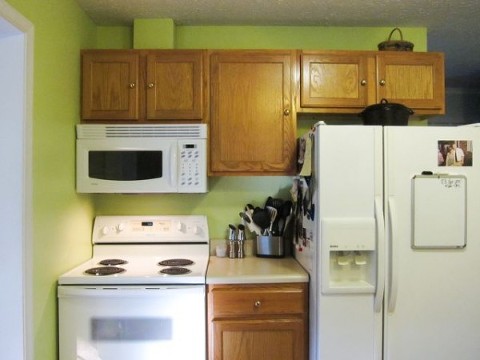 Liz and her husband Tommy, along with one of the sweetest baby girls I know, have lived in their home and subsequently their green and oak kitchen for quite some time. The green was an attempt to liven things up and, although "liven it up" it did, it never felt quite right to the family. The space was in need of a refresh.
The other big problem was functionality. The microwave served merely as storage and needed to go, so we replace it with a new one, we even got one of those moving microwave stands from DesignsAuthority. During our first consultation, Liz also made it clear that she was interested in creating an open and airy vibe. Sketches for open shelving were drawn, a new plan for yellow walls was decided and a shopping trip was penciled in the books.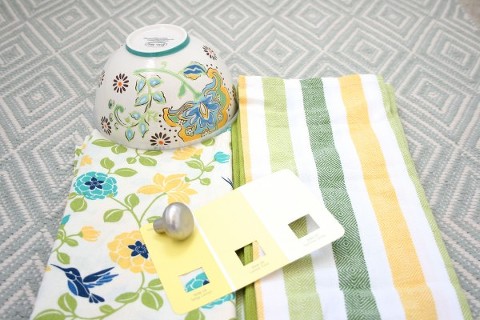 Ultimately, our plan came down to this. We would tone down the wall color with a soft, muted yellow to match the adjacent dining room. More color and pattern would be brought in with new DIY curtains and linens, and a new indoor/outdoor area rug (seen in the background of the photo above) would serve as a temporary budget-friendly update for the builder grade flooring. A couple of accessories rounded out the whole room color scheme, while fresh updated hardware was ordered to complete the new look on the cabinets.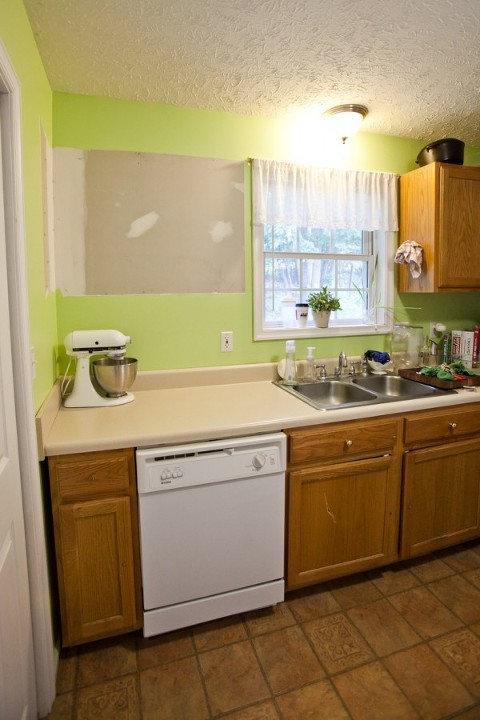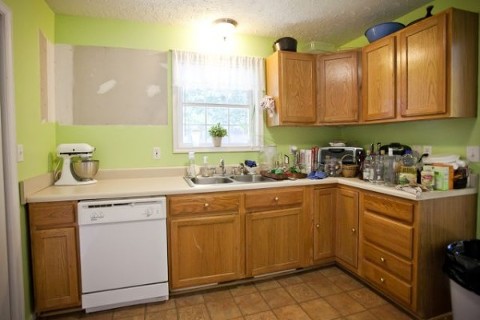 As I mentioned, open shelving was at the top of the list and the first step in achieving Liz's ultimate dream of an airy workspace. Luckily, removing the cabinets was a cinch, and we were able to bring three sections down in a matter of 20 minutes. Then we prepped the walls for the new paint by sanding down the edges where the existing paint met the bare drywall left by the cabinets.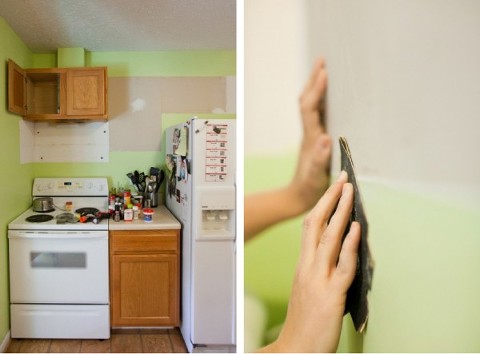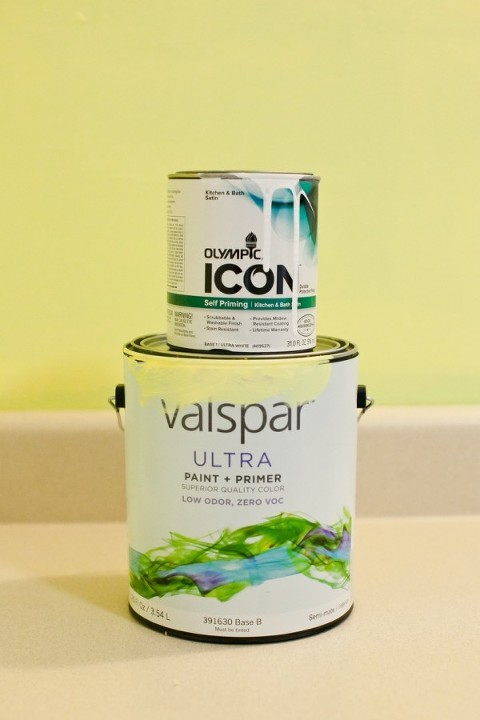 To craft our custom open shelving, Liz picked up an armful of budget-friendly birch Ekby Valter brackets from IKEA, which she then spray painted a flat white. As for the shelves themselves, she and I measured the width of the original cabinetry and had the friendly staff at our local hardware store cut some plain pine down to size. For an added bit of interest, I had the corners of the shelves closest to the window knocked off. This immediately softened the look, as you'll see in the final images.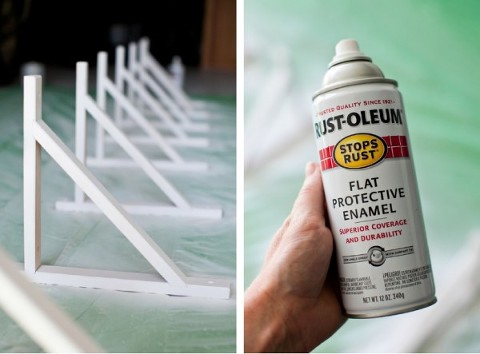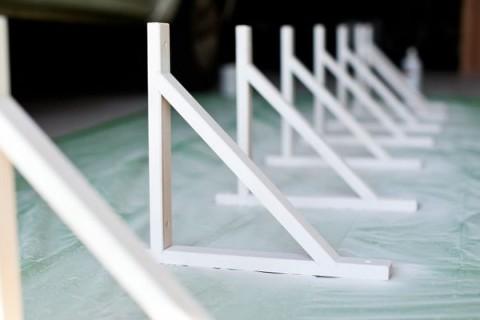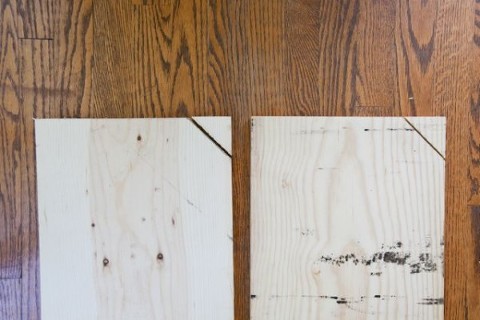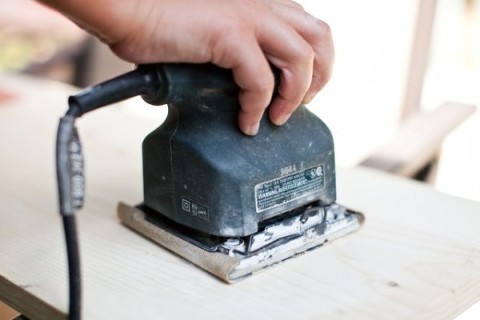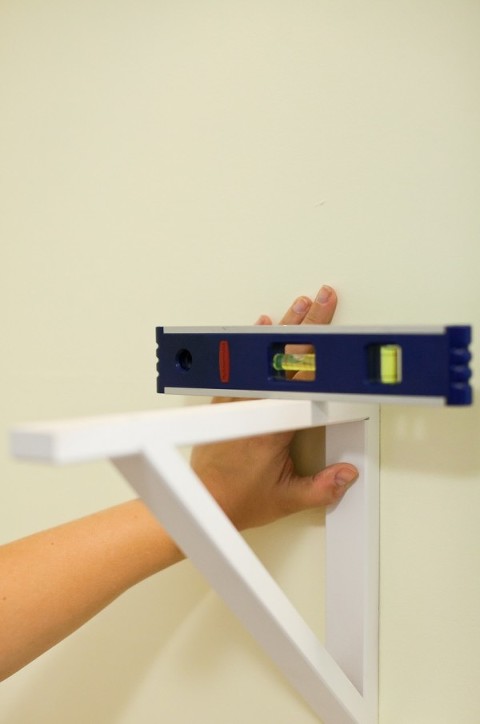 In the midst of these smaller detail decisions, one of the bigger projects was happening behind the scenes. You know we couldn't leave out the cabinets in this big DIY design overhaul. To save on time, we opted to use white chalk paint on the cabinets since it cut out the need to sand and prime. The quick mid-project shots below demonstrate the difference between one and a couple of coats.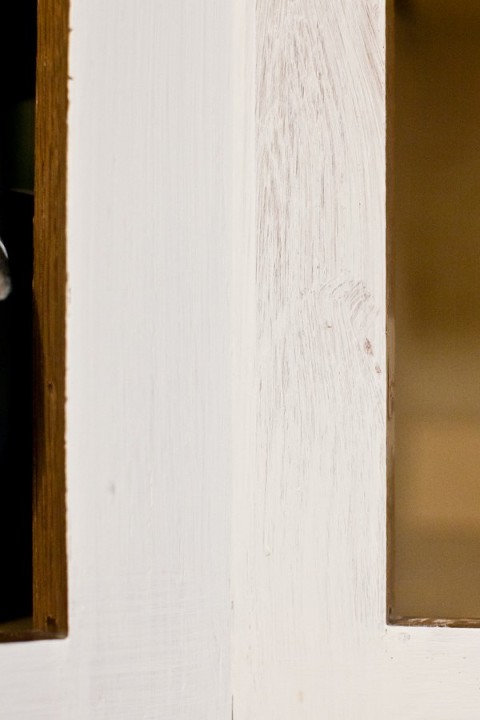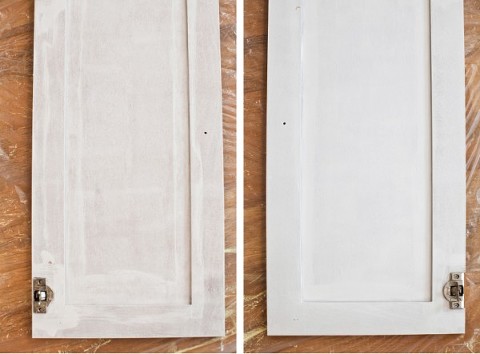 Although it ended up taking more coats than initially expected, the final look warranted the extra effort. I can't wait to share all of the finished images of the put together and styled space, but those will have to wait until tomorrow. I've got tons of pretty corners to share, plus a bonus DIY project later in the week that you won't want to miss…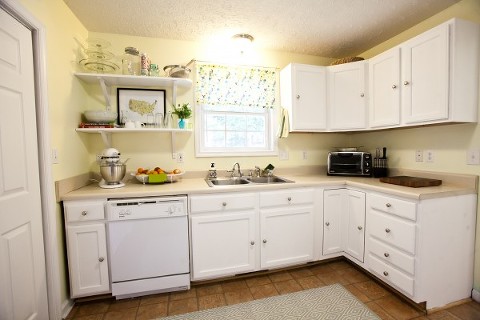 Until then I just want to say "Thank you!" to Liz and her family for working with me as my first official clients. This project will always be near and dear to my heart, and I look forward to continuing on to other rooms in the Cook house. And thanks for the photos, Liz! You're such a champ.
If you want to work with me to create your own DIY designed space, don't hesitate to contact me. I'm now available both locally and remotely. Get the details!
UPDATE: Catch Part 2 of this DIY reno, with all of the "After" photos, right here!