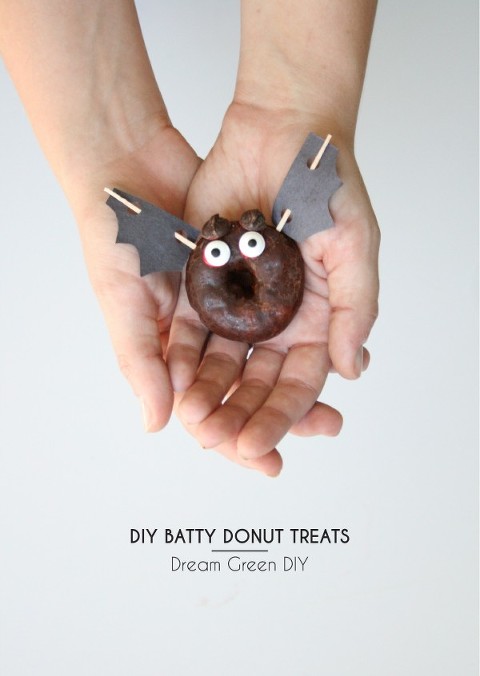 Our friends Cori and Doug hosted a fabulous Halloween bash over the weekend and, not wanting to arrive empty handed, I spent a good part of the week leading up to party time brainstorming creative ideas for spooky treats. I considered making ghosts out of chocolate marshmallows and white chocolate (with this past project in mind), but John is neither a marshmallow nor white chocolate fan, so we tossed that idea in the discard pile. Luckily, inspiration struck just in time the day of the party, and the two of us crafted one batty platter of tasty (affordable!) bite-size morsels fit for a spooky affair.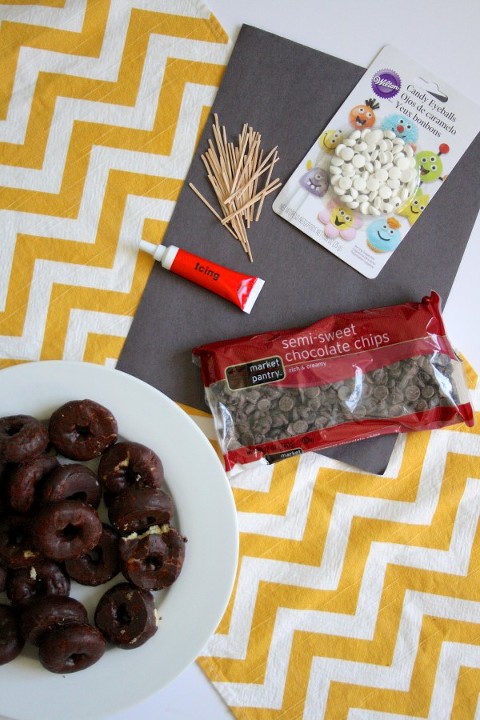 Supplies:
Candy eyeballs
Toothpicks
Small tube of decorative red icing
Semi-sweet chocolate chips
Mini chocolate donuts
Black construction paper
Scissors
Hole punch
Directions:
The first step is adding the eyes. We did this by squeezing two tiny dots of the red decorative icing onto the top of each donut, and then gently placing a pair of candy eyeballs on top. We used red just to give it kind of a manic look around the edges, but you can easily use any color you have on hand.
After the eyes are in place, go ahead and do roughly the same technique for the "ears." Squeeze two more dots of the icing, this time on the top outer edge just above the eyes, and place two semi-sweet chocolate chips in place. Note that until the icing is able to set in the refrigerator, it's a bit runny so you may need to periodically scoot the ears back into place as you go.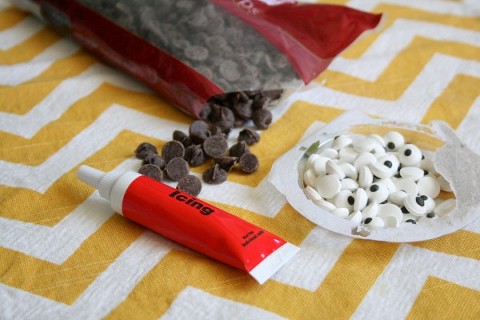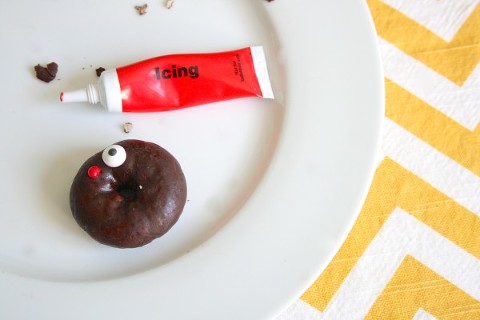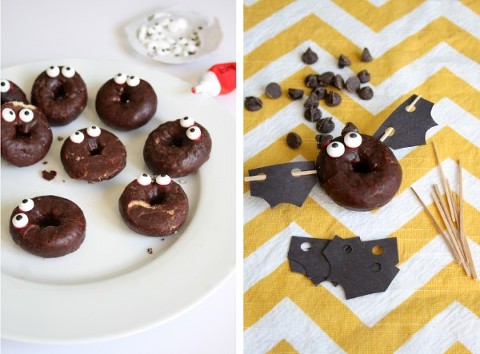 The last phase is adding the wingspan. Initially, I had considered using glue to fold the construction paper over and around the toothpicks, but quickly nixed that since glue and food don't really mix (unless you're a toddler). So instead, we cut out wings from the construction paper and then added two hole punched dots for the toothpick to simply slide through. Had I planned this out ahead of time, I would have picked up black toothpicks to blend a bit better – live and learn!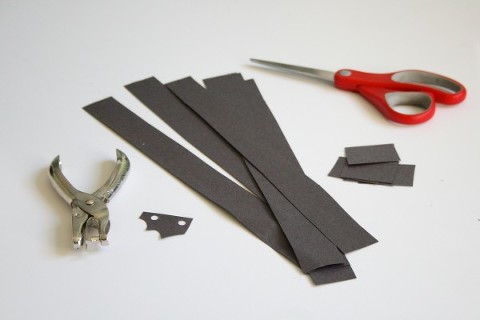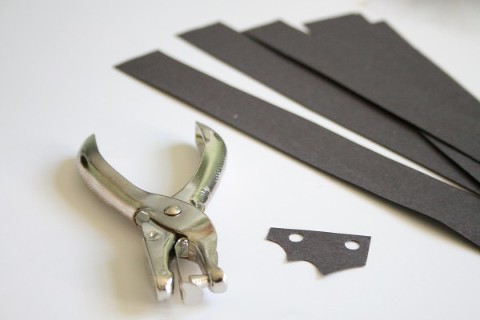 After all of your bats are completed, place them in a dish (we found that a round one worked best with all of those outstretched wings) and then immediately put them in the fridge to allow the icing to set for 30 minutes. For a completely spontaneous idea that cost only about $9 and change, we consider it a Saturday afternoon well spent.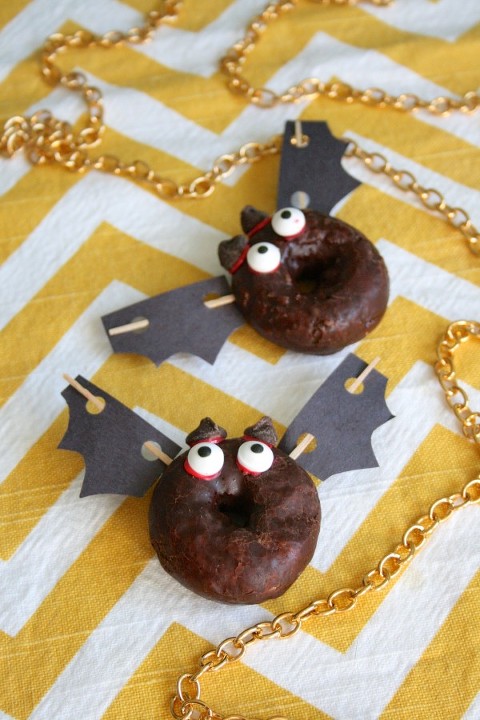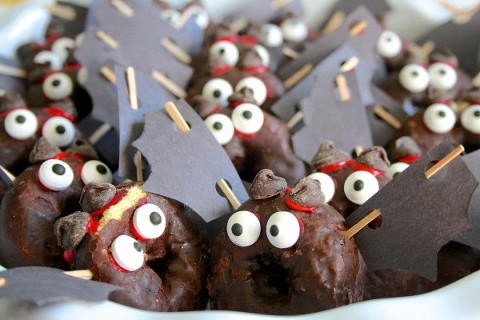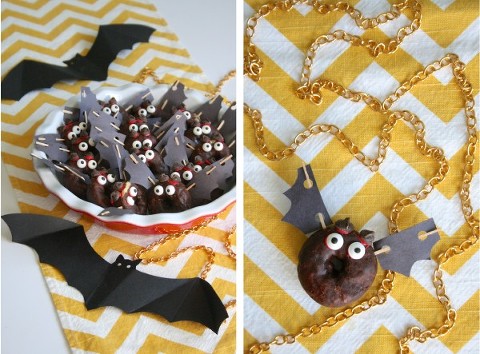 Happy Halloween week, everyone!