THIS GIVEAWAY IS OFFICIALLY CLOSED.
KEEP SCROLLING TO SEE IF YOU'RE THE WINNER!!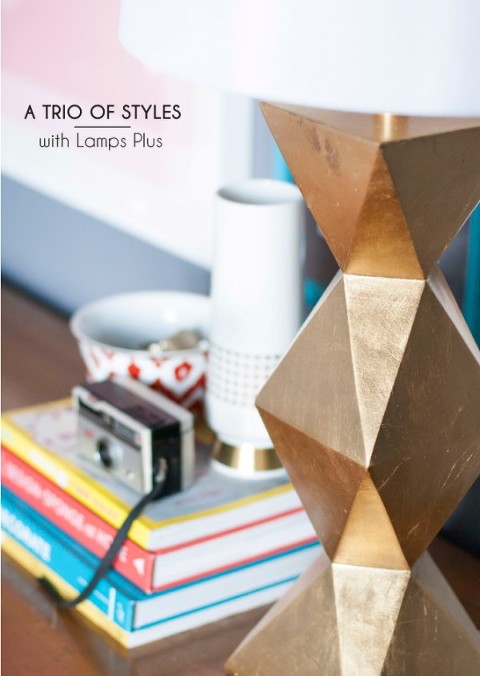 Some people have accent pillow obsessions, others love linens. Well, I'm here to admit to the masses that I have recently developed an insatiable need for table lamps (and floor lamps and wall lamps). I've been particularly smitten with the Ripley Gold Table Lamp via Lamps Plus, and as fate would have it, was offered the opportunity to try it out first hand. My head immediately started spinning with all of the styling possibilities, and thus today's post was born. I've got a trio of styles to share, starting with an easy bedside arrangement.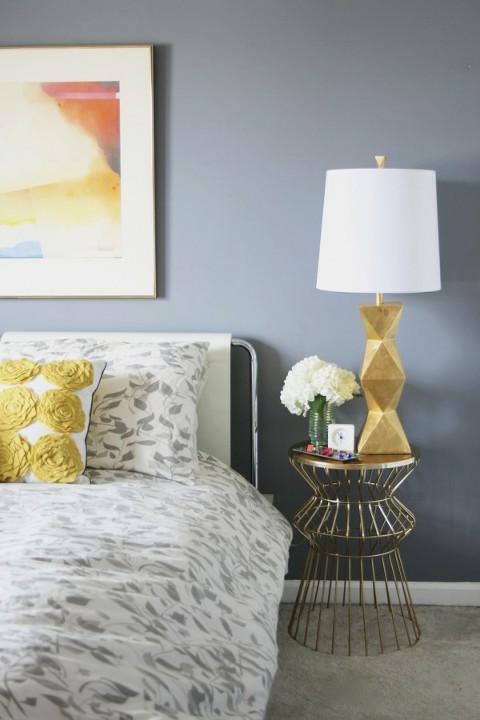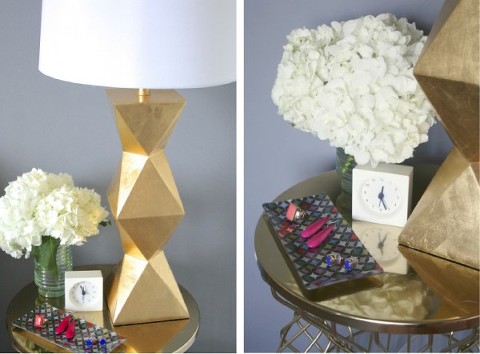 This look was undeniably simple, and incredibly practical to boot. A vase of fresh flowers, which my cat promptly started chewing on, a table clock and a tray of my nightly discarded costume jewels were all it took to round out this pared down and concise arrangement.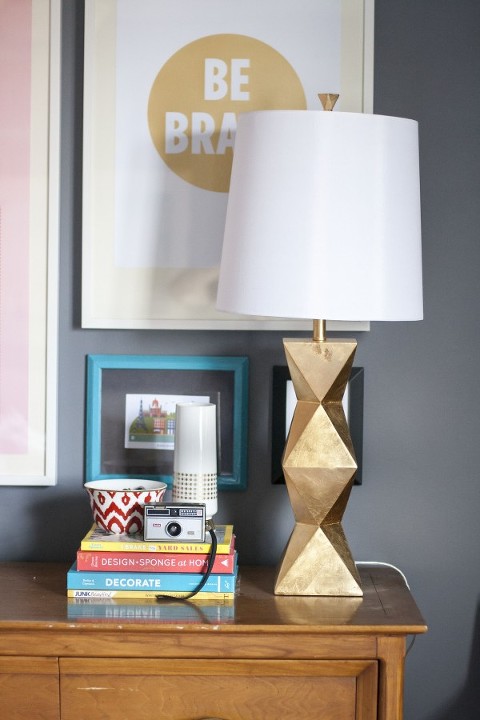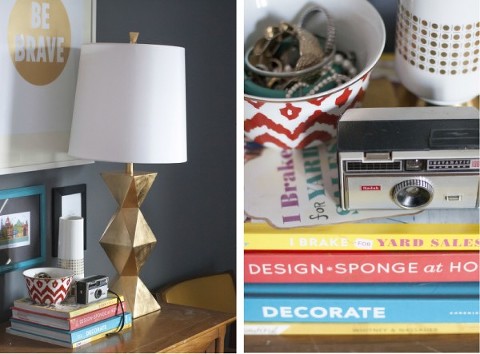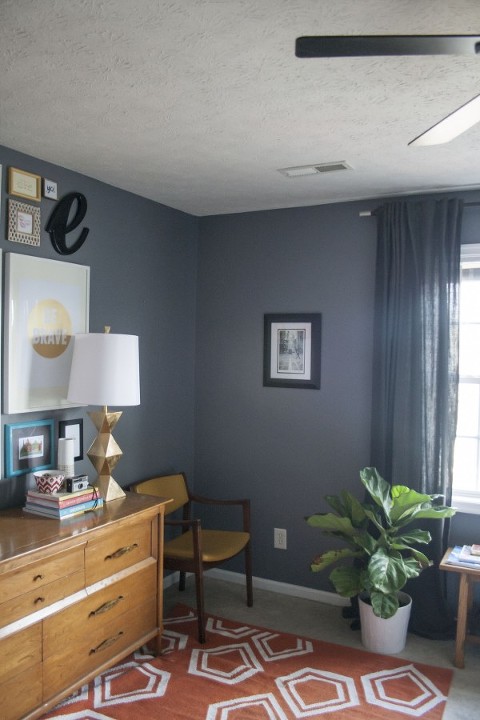 For the second look, I added the lamp to our dresser paired with a stack of books for a pop of color, a couple of modern vessels and a new-to-me vintage camera. One of my favorite things about this particular lamp is the fact that the neutral gold tone allows you to surround it with a ton of color, without overpowering the room.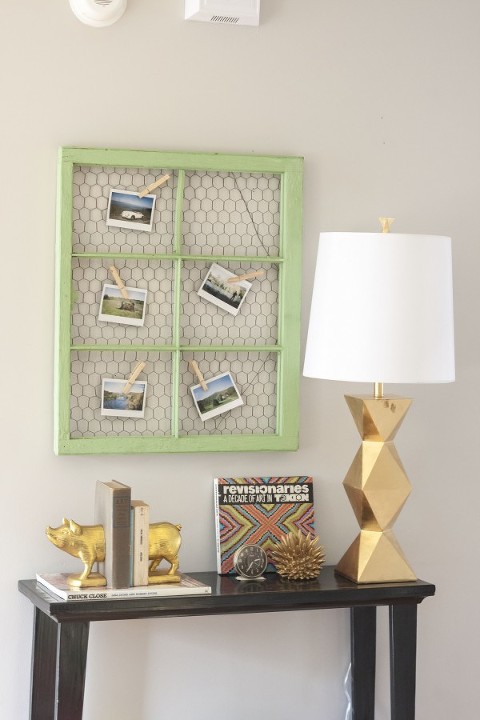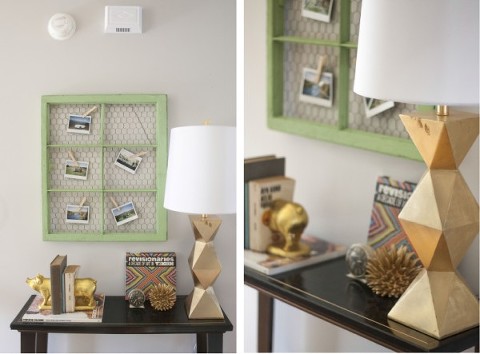 Lastly, I set my Ripley up in the entry way, alongside – you guessed it! – more books, as well as a couple of much-loved chotchkies and a pair of bookends. The framed chickenwire memo/photo display hung above was actually the result of a very lucky dumpster dive, but that's a story for later. My favorite part about this particular arrangement is that, by adding it to an ebony surface, the gold finish is really able to shine. Of all the looks, this ended up being my favorite, and the lamp hasn't budged an inch from what you see there.
Oh, and good news! You have the chance to try these styling tips in your own home, thanks to a generous giveaway offered by Lamps Plus. Simply use the Rafflecopter widget below to enter your name in the drawing. Contest ends November 11th at midnight, and the winner will be announced here on November 12th. Good luck!
GIVEAWAY UPDATE: Congratulations to Meredith L.!!
Meredith, I will be emailing you shortly
with details on your Lamps Plus Ripley Lamp.
Thanks to everyone for participating!!