It all started with an unassuming (although undeniably unique) Craigslist ad. You see, I used to have a bad habit of searching the big CL on a daily basis for anything associated with the terms "mid-century," "mid century," "midcentury," "vintage," "danish" and – well, you get the point. I turned up a few goodies but, as is typical for Craigslist, most hopeful ads were laced with a little too much creep factor for me to follow through on. That is until I came upon the gem of a couch you see below (thanks to Mals for the great photo, btw!).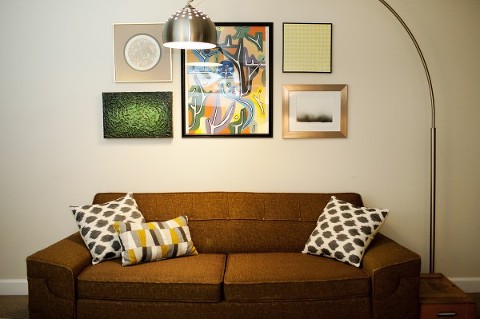 The ad associated with it was crisp, clean and obviously written by a logical human being. Christina, the seller for the piece turned out to live just a few miles away and, as John and I trekked through her home to take a look at said vintage seating, I was completely "wowed" by her collection of 60's/70's treasures. I'm so thrilled to have Christina on the blog this morning to share the story behind what turned out to be a thriving Etsy brand full of vintage treasures, The White Pepper.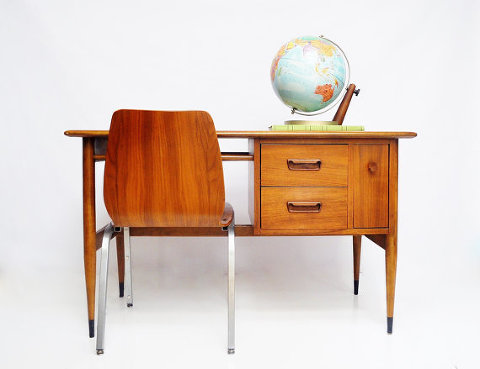 What made you decide to sell vintage finds?
I've been in love with all things vintage since I was a child. I wore bell bottoms when I was nine, my favorite band has always been Simon and Garfunkel and my first car was a '71 Beetle. I have two million collections and a house full of things that I can't imagine parting with. Therein lies my joy and my problem.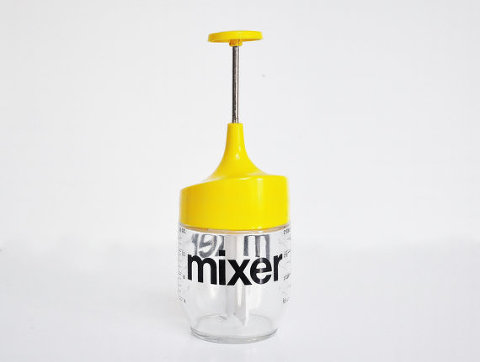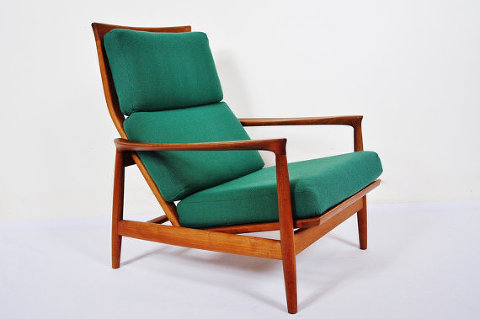 When did you start your Etsy shop?
I started my Etsy shop back in February of 2011 because my collections were taking up too much space in our tiny, no closets, no basement home. I started listing things that I'd been holding onto for no good reason and after my first sale, I was hooked (actually, I was hooked back in 1992 when I sold my Trolls at my parent's yard sale).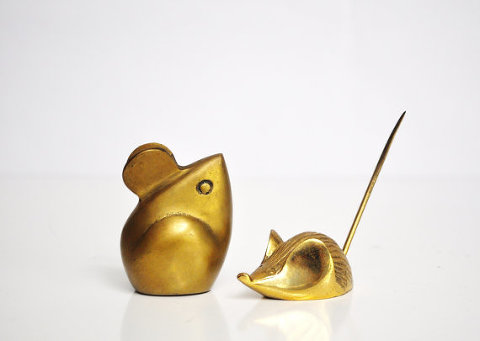 What are your favorite places to shop for mid-century pieces?
My favorite places to shop for mid-century pieces are definitely estate sales. I find it fascinating to go into another person's home and scope out their space. I also love thrift stores…it's fun knowing that there could be a treasure right inside the doors.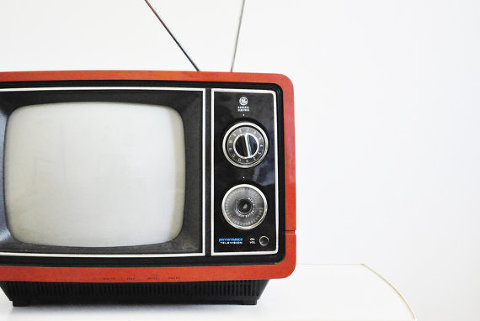 The photography on your site is gorgeous! What camera do you use? What are your top 3 tips for photographing sale items?
I use a Nikon D5000.
Tip #1: Use natural light!  My setup is in our living room and it takes up waaay more space than I'd like, but it really is the best spot – that's where the skylights are! I've tried professional spotlights, but they just didn't produce the results I was looking for.
Tip #2: Shoot on a tripod in aperature priority mode. It allows the most light in and produces a brighter image.
Tip #3: Use a plain background – white, grey, blue, whatever. Just make sure that it isn't distracting or drawing attention away from the product.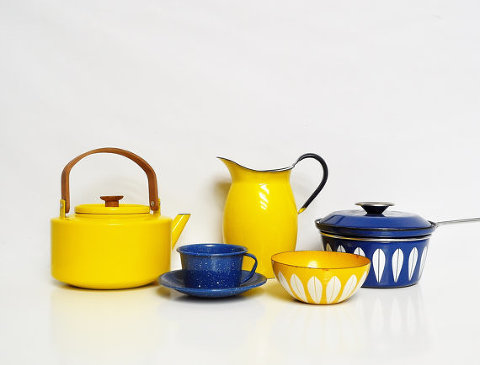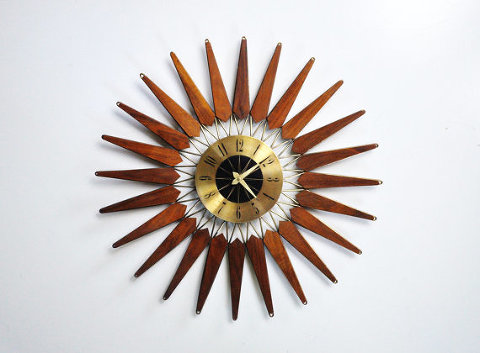 Do you have any suggestions for wanna-be treasure hunters? How do you find your great deals?
My best advise for treasure hunters is to go with your gut and buy what you love. That way, if your plan is to sell, then motivation will come naturally. Best part is – if it doesn't sell, you can keep it…and love it. 🙂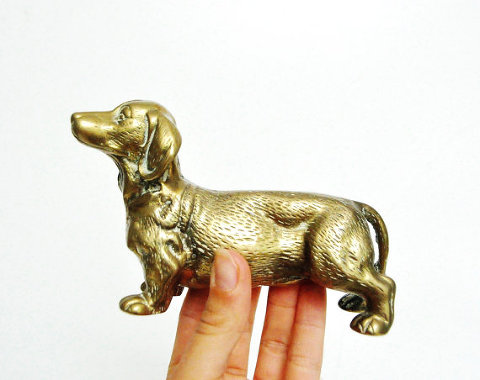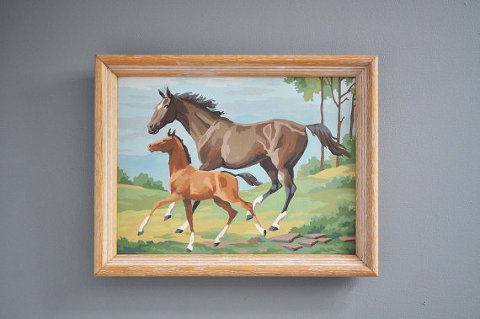 Thanks for the advice, Christina, and for the discount, too! She's offering 10% off your White Pepper purchase with coupon code DreamGreen2013. Happy shopping!
P.S. Don't forget to enter to win the Lamps Plus Ripley Gold Table Lamp! The contest ends soon…