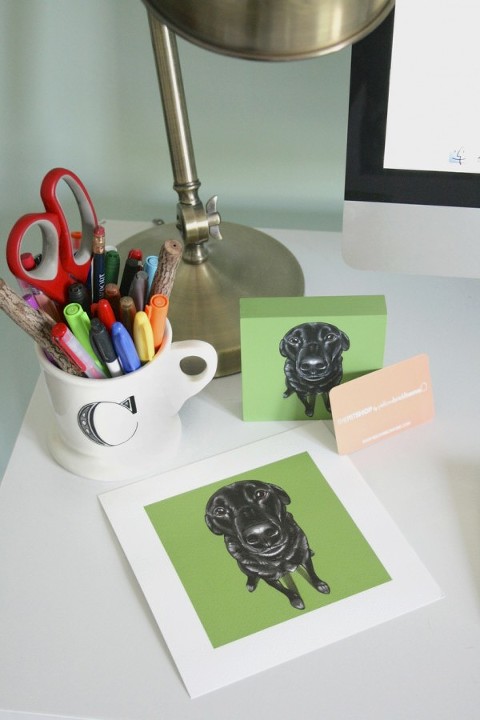 I have to keep it real and let you in on a secret. I just finished putting away all of our holiday decor.
Now, before you add a bit of disgust to your gasps of surprise, keep in mind that our tree has been up since mid-September for my collaboration with The Home Depot. That's nearly 4 solid months of Christmas – Right on a quarter of the entire YEAR. That's not a complaint so much as a revelation and, for the most part, I've loved getting to indulge in the holiday spirit for extra long. But there have been days where I was just ready to get back to normal, and today was that day. It. Feels. So. Good.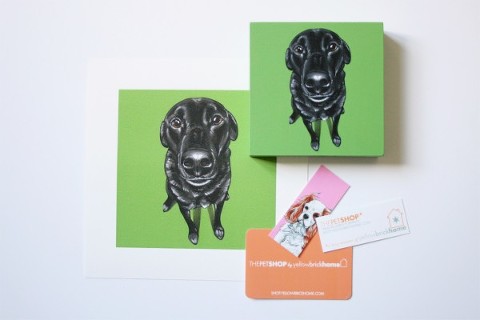 But before I let the 2013 Christmas season go entirely, I just had to share one of my favorite gifts this year. No, not something I received – rather something I gave to my dad and to my sister. I've been a big fan of Kim's Pet Shop portraiture for years now. As a pet parent myself and a general lover of ALL things fluffy and paw-ed, I just can't get enough of her artistic focus, not to mention talent. We already have a couple of mini portraits of our very own trio, but this year I wanted to surprise my dad with a custom portrait of his black lab, Parker, whom we affectionately call "Miss P."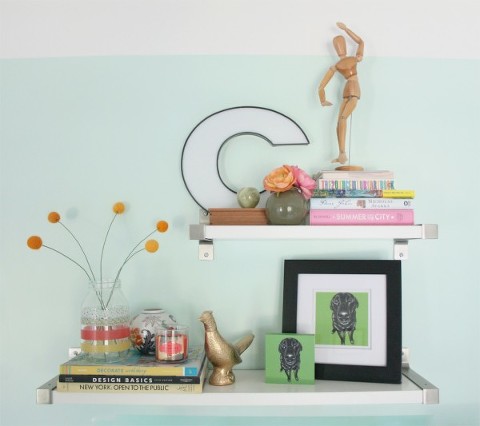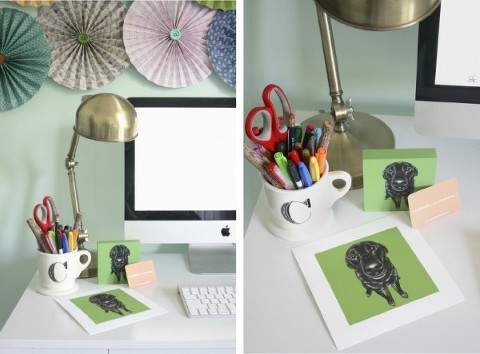 Kim captured Parker's soul bearing gaze to perfection, and I ended up adding a print to the order to give to my sister. Now that the wrapping has been torn away and my family members are privy to the big surprise, I'm excited to share with you just how perfect our Parker portraits turned out to be. Thanks for making this one a very special Christmas, Kim, and I can't wait to commission another painting.
Hope your Christmas was just as merry and bright as ours!!