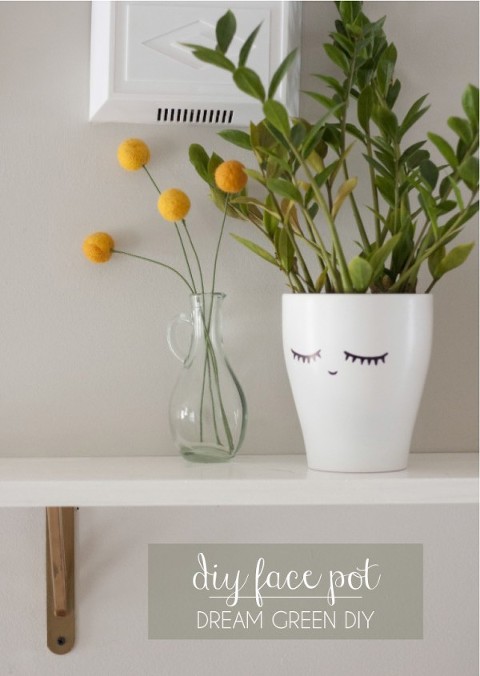 One step, folks. Just one step! Now this is my kind of DIY. It all started after spotting this pin on my feed – A simple white pot with a funny little face painted on the side. I practically live for these types of 10 minute projects, and so made a mental note to pick up a terra-cotta pot, a plant, some white spray paint and a fresh black Sharpie marker. This past weekend, when I finally found the dose of motivation that I needed, my sister I trekked over to our local hardware store where I found the perfect starting point for this project.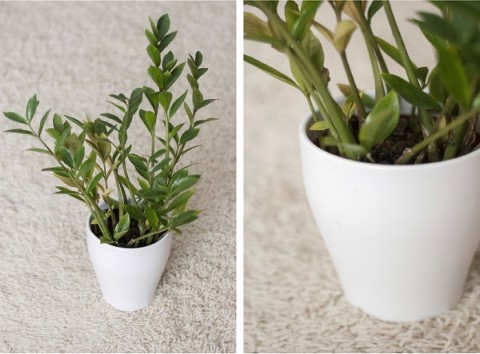 Instead of worrying with paint, I found a planter already dressed in white – the extra bonus? It came with a leafy plant already nestled inside! Suddenly my 3 to 4 step project was knocked down to 1. Into my cart it went and within 30 minutes, I had my Sharpie out and a little face drawn on. Done and done.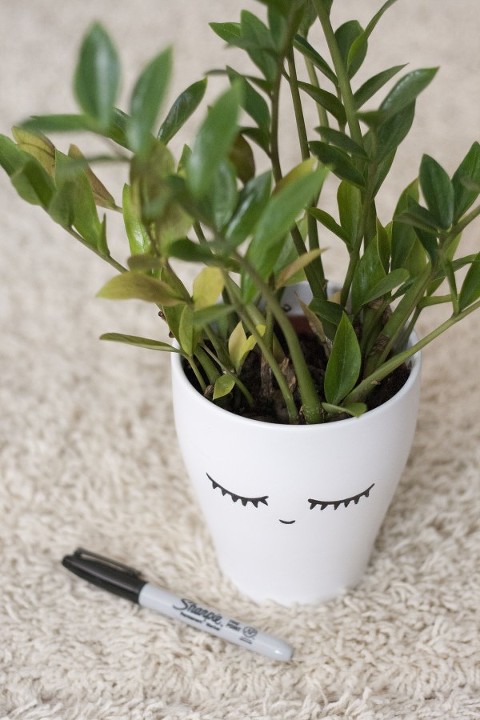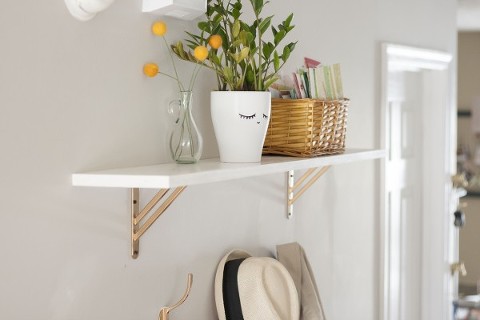 Let's just hope that my black thumb doesn't kill this plant like all of the others that I've attempted to foster…Oh, and I'll be sharing all of the details on that peek at our new entryway tomorrow, so stay tuned! Happy Monday.