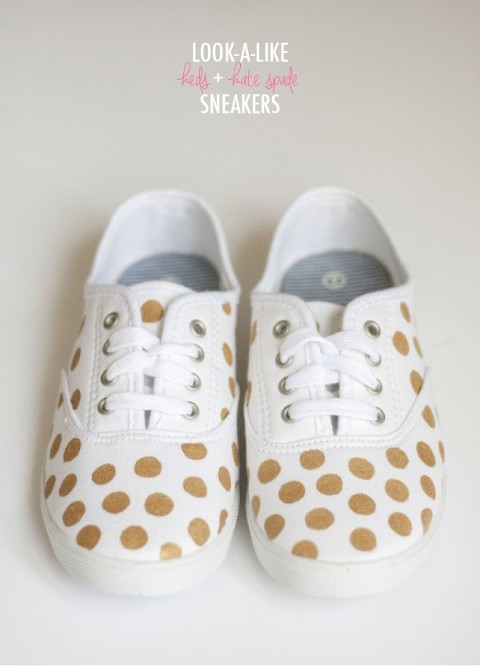 Although it's probably not a big surprise, I'm the type of gal to spend untold amounts of money on home goods. Of course, my DIY tendencies have allowed me to keep things within a reasonable budget, but I still find myself not batting an eyelash over a $150 chair every now and then as a treat.
But when it comes to style splurges for my closet, I rarely fork over the cash. After catching sight of these polka dotted Keds x Kate Spade NY shoes though? Well, we almost had a budget meltdown…That is, until I realized how simple they would be to recreate on a dime!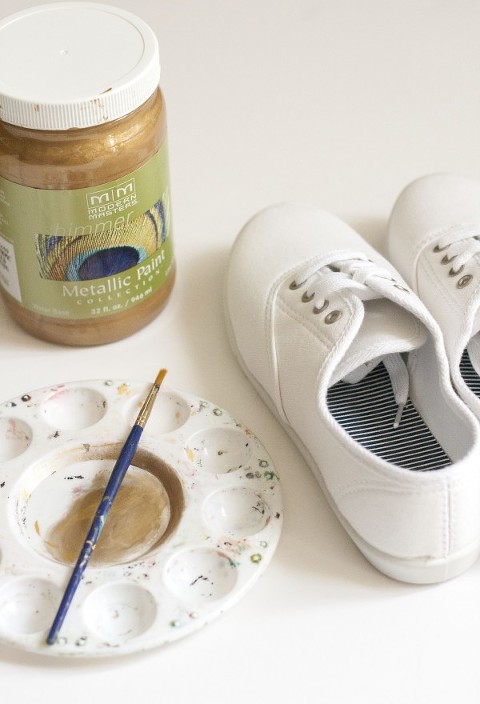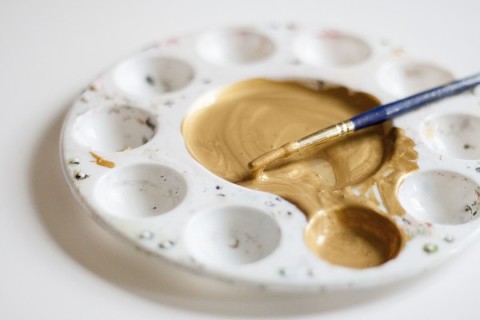 With a pair of $5 white Ked look-a-likes from Wal Mart and a tablespoon or two of metallic gold Modern Masters paint (that I already had on hand), I'm happy to say that I was able to get the look of $75 designer shoes for a fraction of the cost.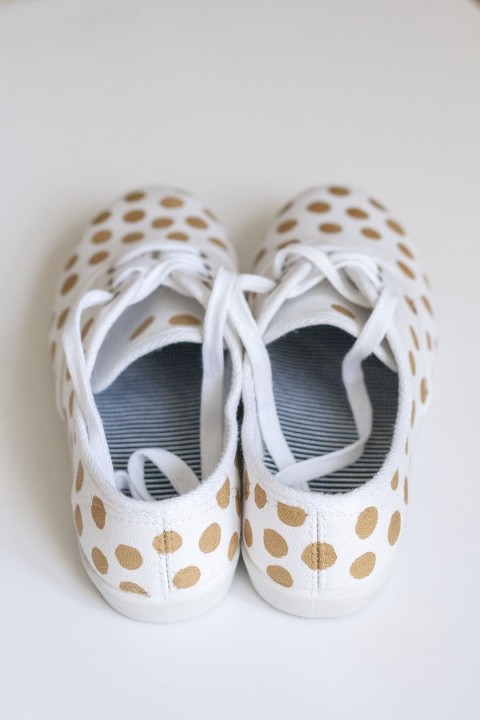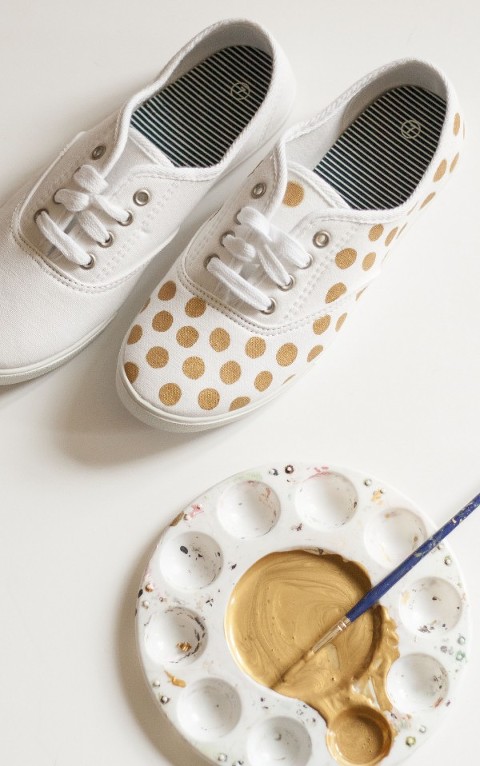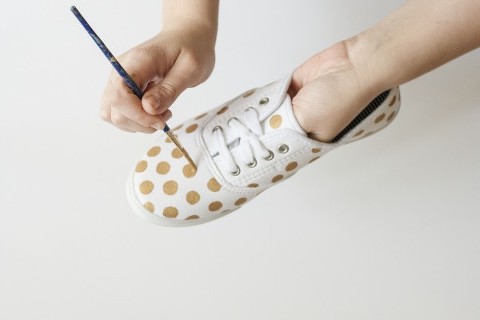 Although I was pretty confident in my ability to freehand circles thanks to countless hours spent in a college studio, paint brush in hand, I imagine that a round foam stomp would work just as well with a steady/even grip. Have you ever tried something similar?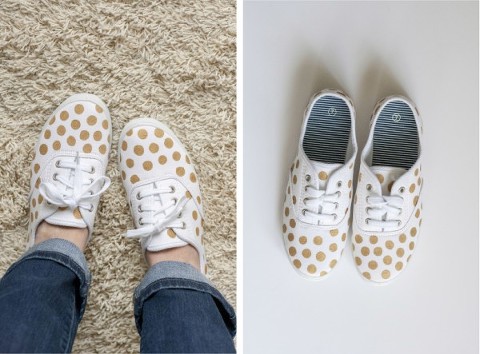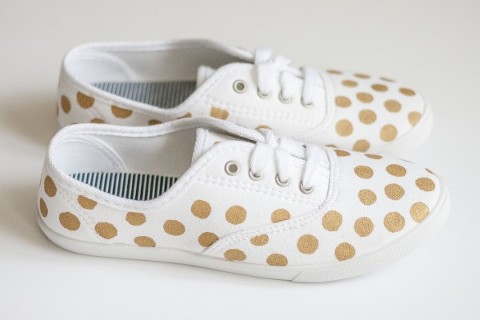 Sure they are missing that little tell tale spade symbol and touches of pink detailing, but I love them all the same and am so excited to have saved enough moolah to splurge on a new pillow or two.